You can stop your search for the perfect foundation – Tarte is where it's at. Tarte is all about their foundations looking natural and glamorous on its customers' faces, while simultaneously feeling lightweight. But, even if you know you want a Tarte foundation, the next step is finding the best Tarte foundation for you. 
Thankfully, Tarte is very understanding and has a Foundation Finder feature on its website. You answer a few questions and Tarte does the rest of the work by matching you with the right foundation for you! 
You can also use their virtual try-on feature if you don't feel like taking their quiz or you physically want to see how that foundation will look on you. Just choose "Virtual Try-On" under "services," click the foundation you want to try, and click "Find Shade & Try On." 
You have the option to view it through a live camera, by uploading a photo, or by seeing it from one of their models. 
Here are Tarte's best foundations that perform best for the majority of people, based on our experience and research through various reviews!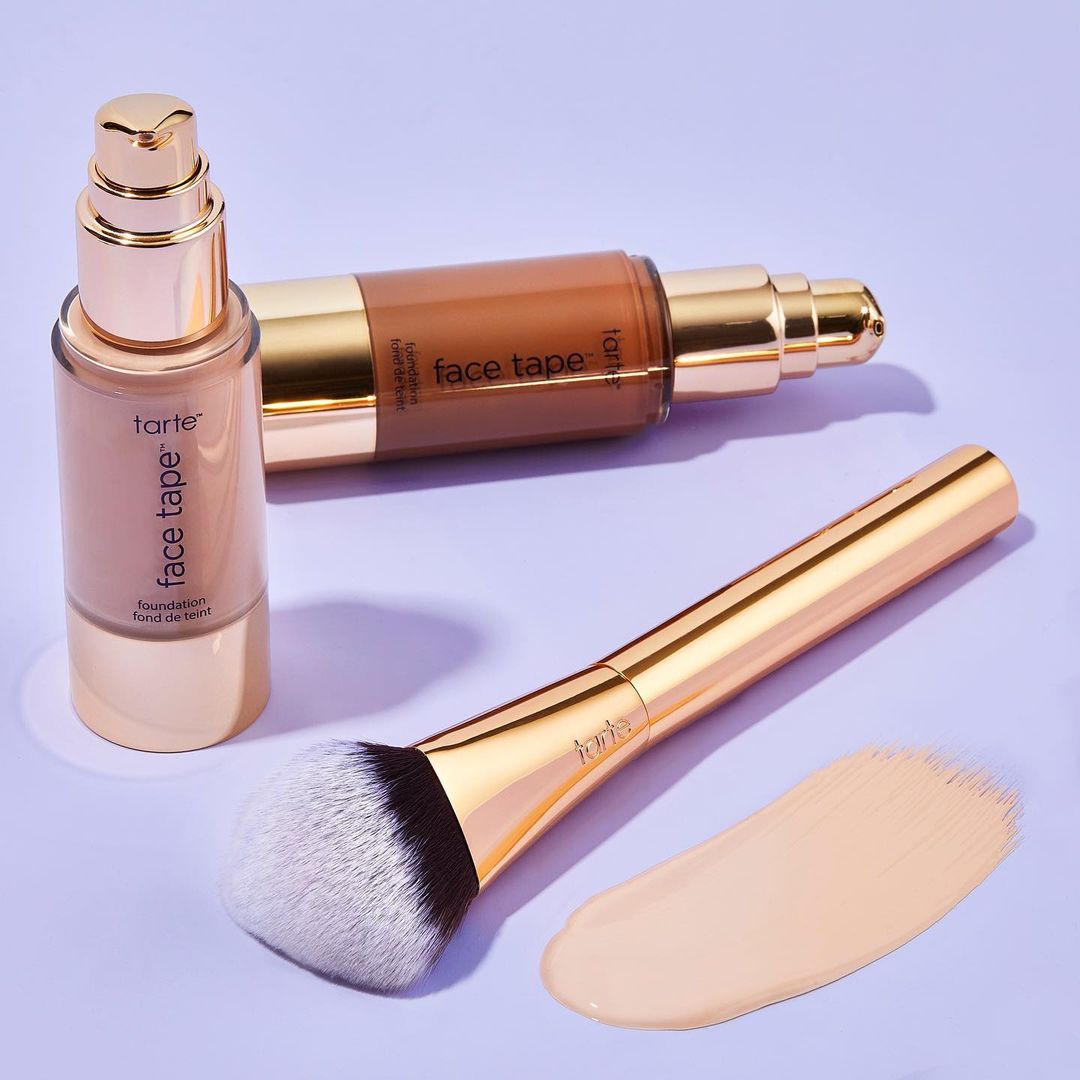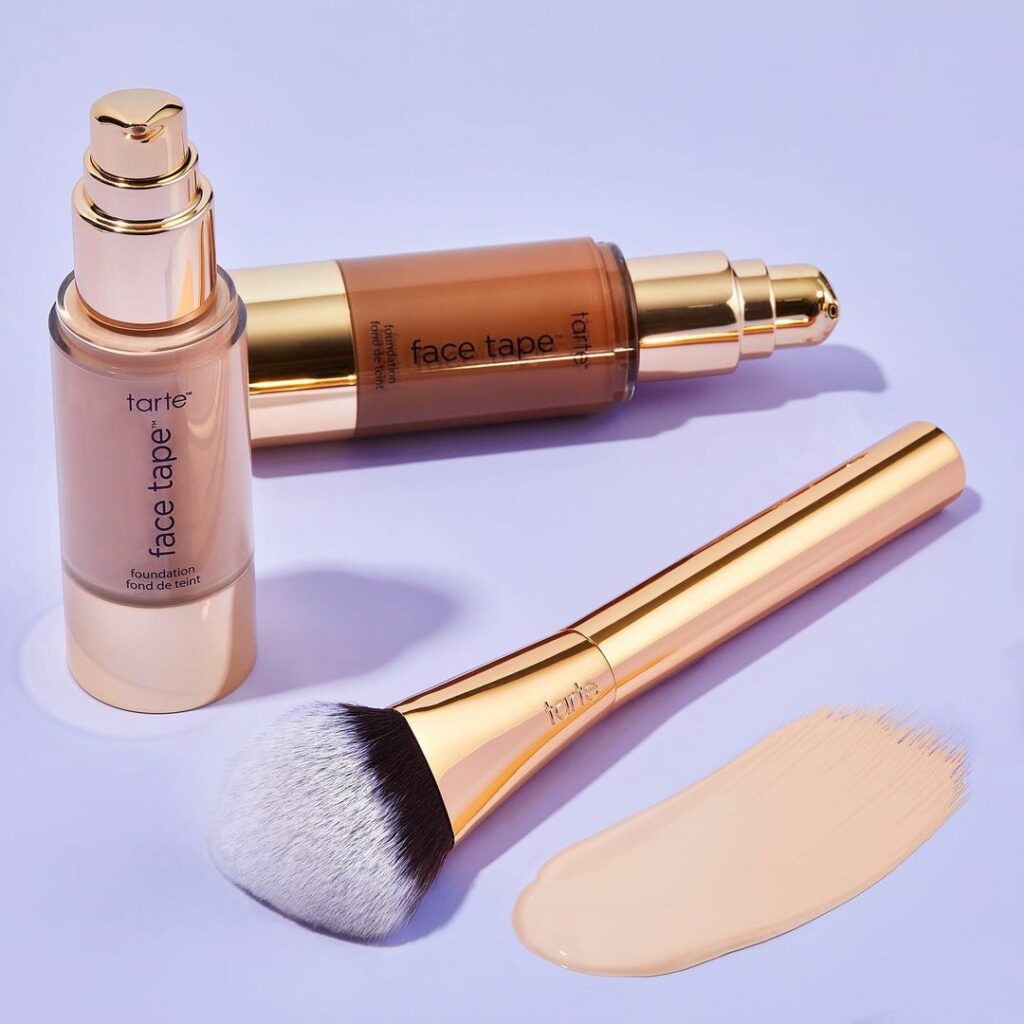 Price: $39
Say goodbye to all of those blemishes with Tarte Cosmetics' Face Tape Foundation, offering 50 shade options for you to choose from!
This foundation is one of the best that Tarte has because of the immaculate results. Your skin will look smooth and radiant, your blemishes will be blurred, and your skin will feel moisturized but bare because it is lightweight, and full coverage is absolutely guaranteed.
We've used this one for ourselves and love the coverage it gives, as well as how long-lasting it is.
Some users had an issue where their shade was lighter than their actual skin tone but it wasn't too noticeable.
You can also purchase the face tape custom value set for the same price as the Face Tape foundation to gift to that friend still looking for the perfect foundation.
And don't worry about TSA forcing you to throw away the foundation you plan to use during your vacation. Buy the travel-sized Face Tape Foundation for half price!
This foundation was made for all skin types and lasts for 12 hours.
---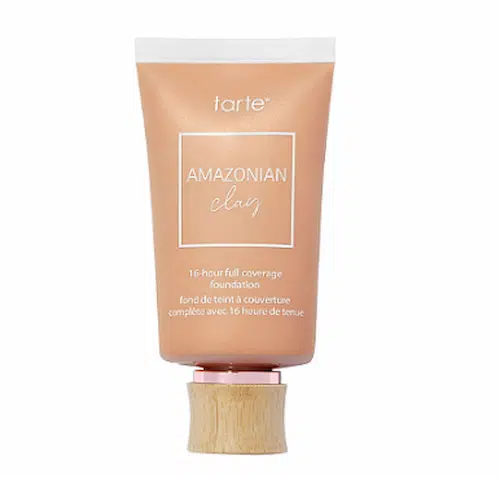 Price: $39
We couldn't list the best Tarte foundations without mentioning the Amazonian Clay Full Coverage Foundation. This is a personal favorite and works wonders for those who need a full-coverage foundation that won't budge all day.
It has a whipped-mousse texture to cover imperfections and blemishes flawlessly. Also, the matte finish makes sure your face doesn't get oily throughout the day, so you never have to worry about any touch-ups.
If you have dry skin or don't want something too heavy, you might want to opt for their Amazonian Clay BB Tinted Moisturizer instead, as that might work better for you.
---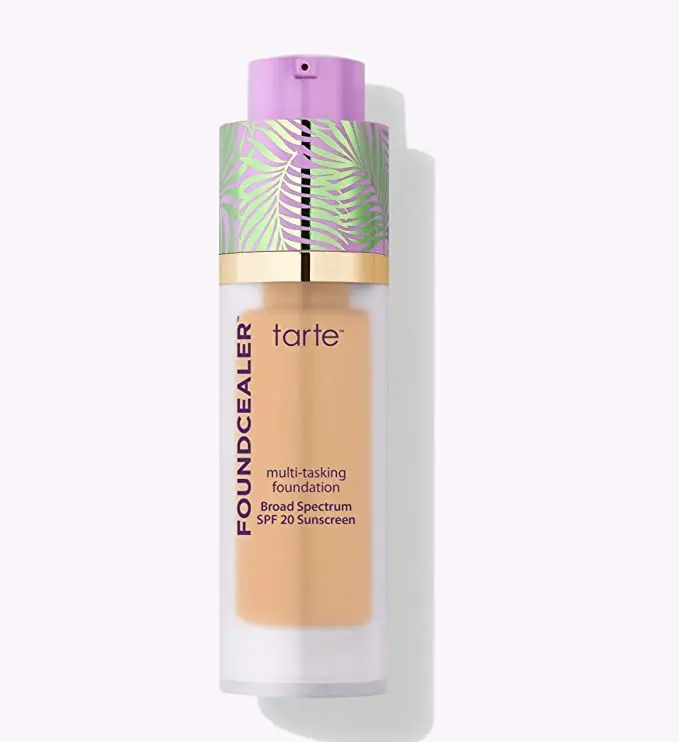 Price: $39
When it comes to makeup, there's nothing more frustrating than having to constantly touch up your foundation throughout the day. But with Tarte's new Foundcealer multi-tasking foundation, you can say goodbye to those days of constant reapplication.
This unique formula provides full coverage while still feeling light and comfortable on the skin, and it also features a built-in concealer that gives you the perfect amount of coverage without looking cakey
---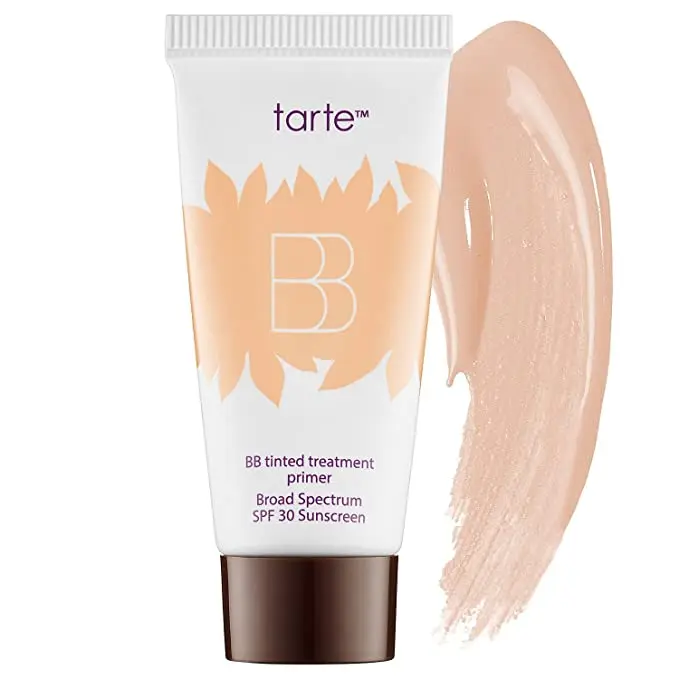 Price: $39
There's nothing worse than starting your day with a fresh face, only to have it turn into an oily mess by lunchtime. If you're looking for a tinted moisturizer that will help keep your makeup in place all day long, Tarte's BB Tinted Treatment is worth checking out.
This medium coverage BB primer has a natural matte finish that minimizes the look of fine lines and pores, making it the perfect base for your foundation, or you can wear it alone for a no-makeup makeup look.
Plus, it contains SPF 30 to protect your skin from the sun's harmful rays. This tinted treatment has rave reviews, so we say it's worth a try!
---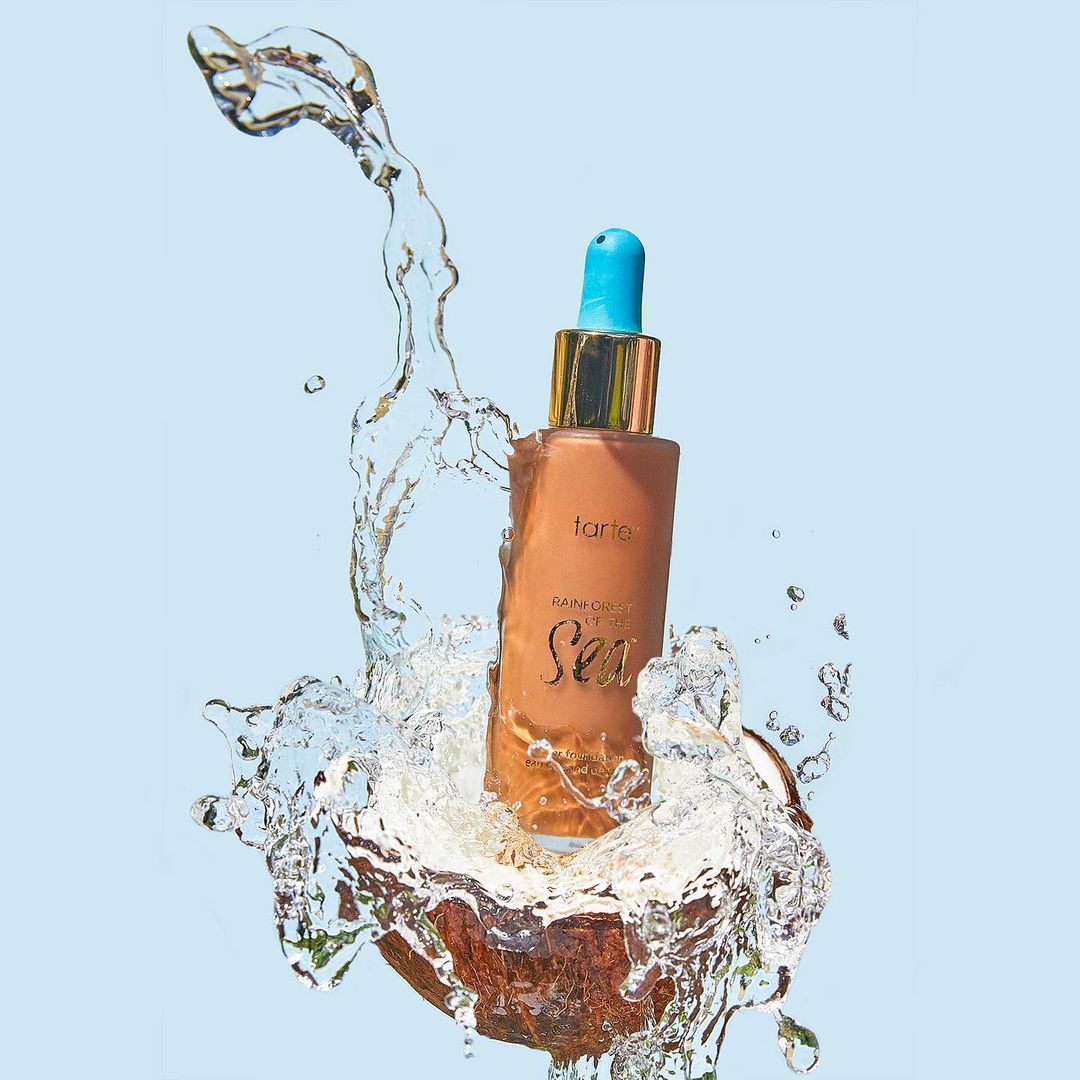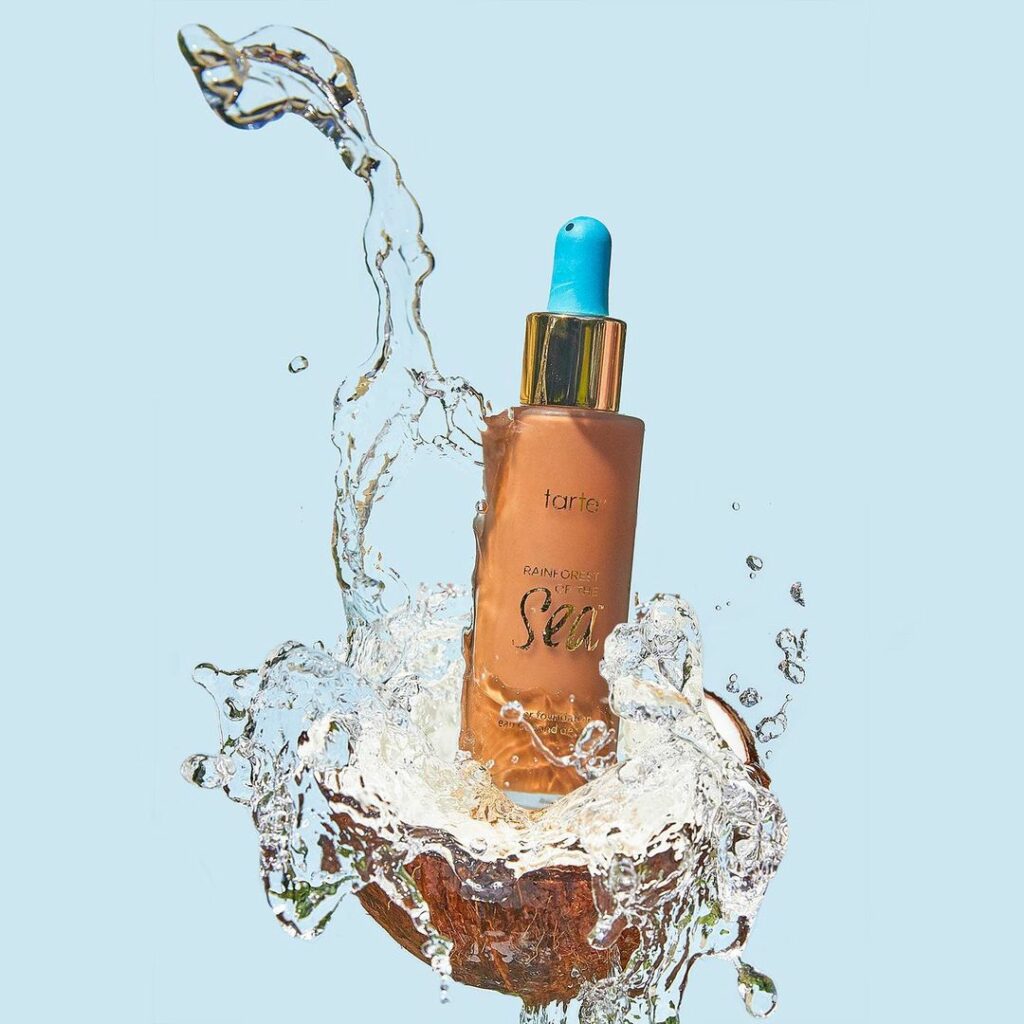 Enjoy this 12-hour lasting nourishing and weightless foundation, made to give you protection in the sun with its included broad-spectrum SPF 15 sunscreen and prevent signs of aging.
The Rainforest of the Sea foundation by Tarte gives you a natural, beautiful and radiant look you crave when it comes to the perfect foundation. On top of that, it's spot on when matching and blending with your natural skin tone.
Coverage-wise, it is on the lighter side, so it's perfect for people who don't require a lot of coverage for their blemishes.
It is best to apply this with a brush because this foundation is water-based and the beauty blender would soak up the content, preventing you from getting your desired coverage.
Let this foundation make you look and feel fabulous while you vacation with the travel-sized Rainforest of the Sea.
---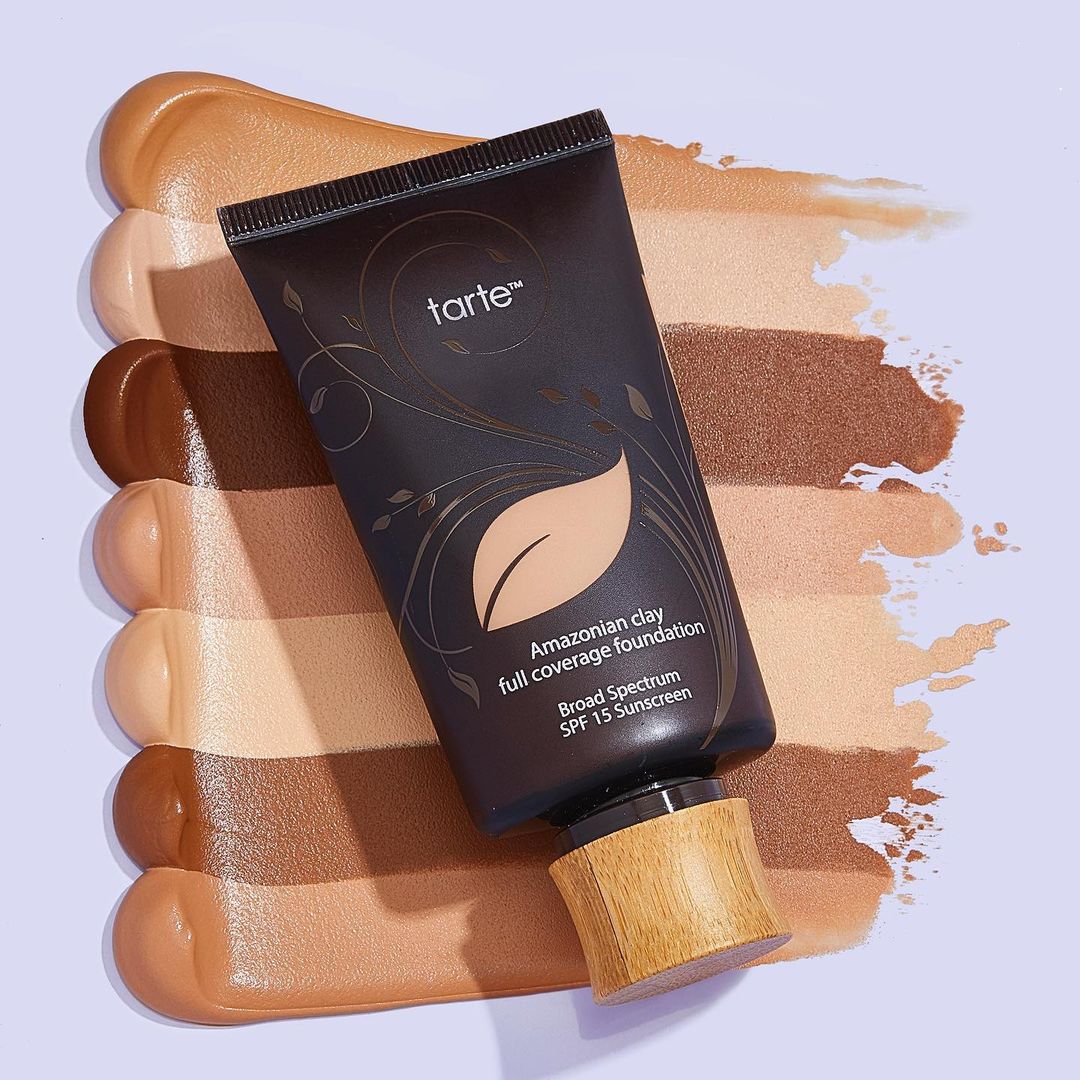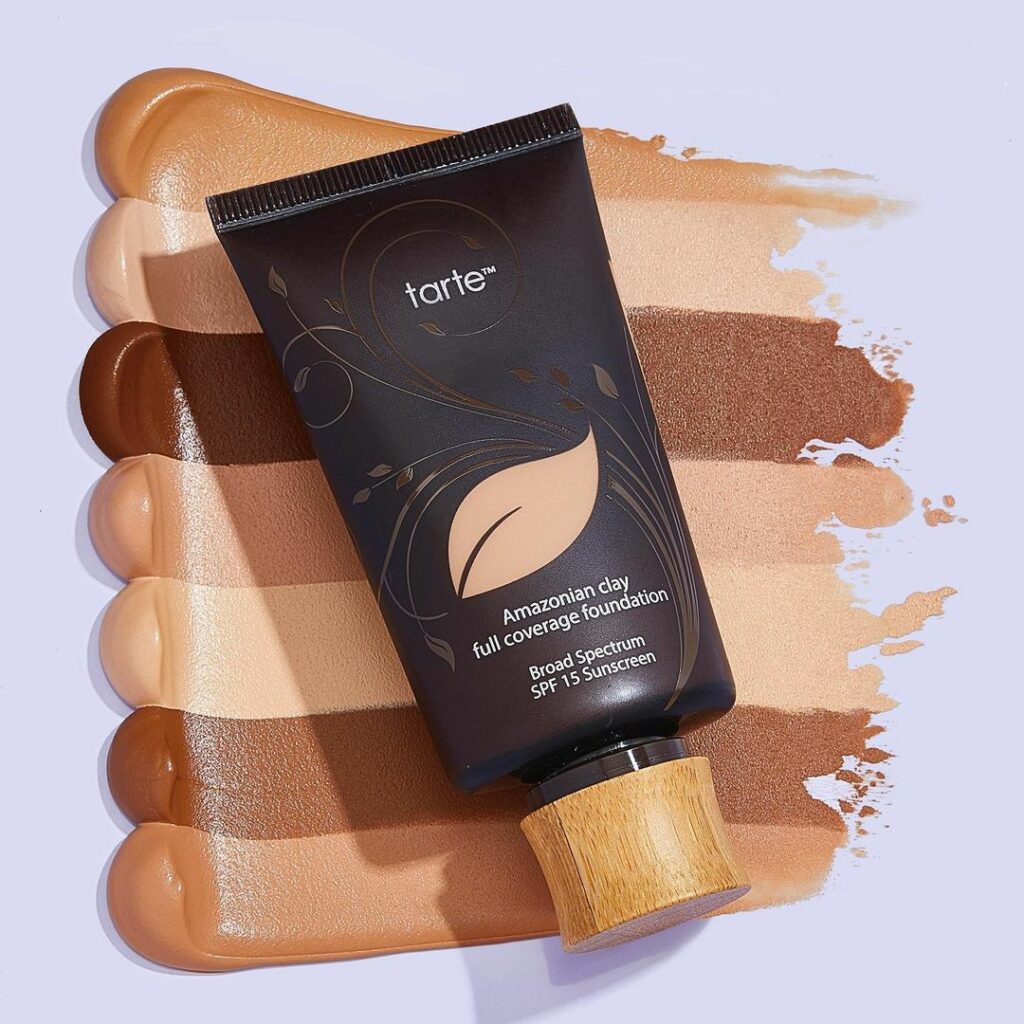 Price: $39
Why not have a foundation that protects you from UVA/UVB rays and enhances the skin by blurring out your small imperfections? The Amazonian Clay BB Tinted Moisturizer featuring Broad Spectrum SPF 20 is your ideal foundation.
Its lightweight and moisturizing formula delivers a glowing natural finish that is to die for and leaves your skin feeling relaxed.
When applying this, it is best to apply it with a brush to get the best results. You could use a beauty blender but to get the coverage you want, a brush would be better and quicker.
For those who are more acne-prone and are looking for a more matte finish, try the Amazonian Clay Foundation by Tarte that we listed above!
---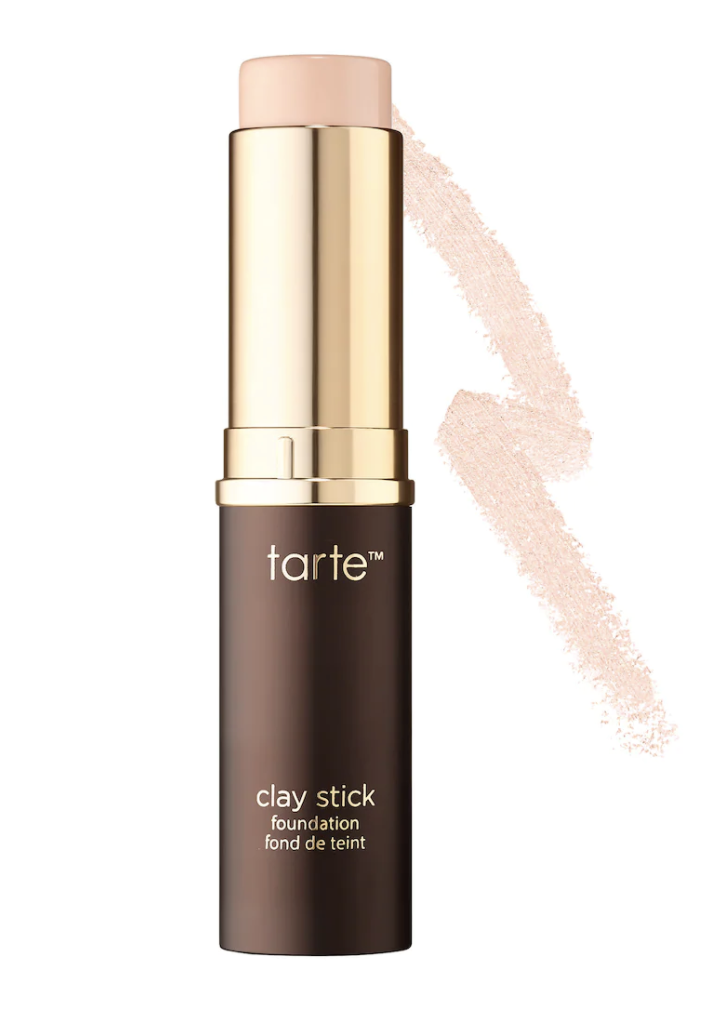 Price: $29
You can count on Tarte's Clay Stick Foundation to cover up the redness and uneven skin tone with its medium coverage and beautiful matte finish.
It smoothly glides on the skin very well, is light and creamy on the face, blends extremely well with a beauty blender, and lasts up to 12 hours.
For those with dry skin, it does tend to cling to the dry areas, so make sure you apply a moisturizer or primer before applying this.
Not only does the Clay Stick Foundation perfectly fit into your clutch on that first date, it also is the perfect friend to take to the bathroom for touch-ups!
---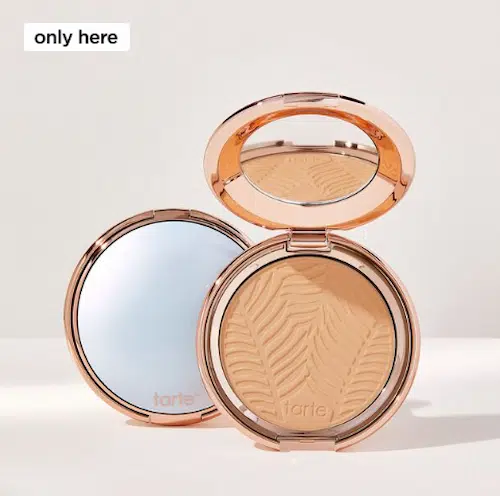 Price: $39
If you're a fan of powder foundation, there's nothing better than Tarte's Amazonian Clay blurring powder.
As the name suggests, this foundation blurs imperfection for a flawless, natural look. This weightless powder provides buildable coverage without looking cakey or heavy, and the best part is that it contains Amazonian clay, which helps to control oil and minimize pores.

The formula leaves a soft, smooth finish and promises a 16-hour hold without looking cakey or settling into fine lines. Even better, it's talc-free which is a major bonus.

So, if you're looking for a foundation that will give you a flawless finish while still allowing your skin to breathe, this is the perfect option.
---
RELATED: 15 Skincare Ingredients to Avoid in Your Everyday Routine
FAQs
How do I choose a Tarte foundation?
The most important thing to consider when choosing a Tarte foundation is your skin type. If you're not sure which one will suit you best, you can always take their quiz here that will match you with the perfect one.
Are Tarte foundations good?
As a cruelty-free brand that focuses on skin-loving ingredients, we would say that Tarte's foundations are definitely good! Plus, they're high quality and long-lasting.
Which Tarte foundation is best for acne?
Tarte's Amazonian Clay Foundation is great for acne-prone skin as it provides a matte, full-coverage look without clogging pores.
RELATED: All-Time Best Tarte Shape Tape Dupes