Leggings have become a norm in everyday life, from the gym to the couch. They're beyond comfortable and way better than trying to fit into those skinny jeans. But, did you know there are actually butt lifting leggings that are designed to enhance your booty?
You might have stumbled across "butt scrunch" leggings on Tik Tok or Instagram, or while browsing Amazon. It's true, these leggings are designed in a way that just makes your butt look bigger and/or rounder. Aside from these scrunch styles, there are also regular leggings that are perfectly created to make your peach look amazing.
Note: There is no magic fix for a small butt aside from working out or getting surgery. So, please don't expect these leggings to work magic. However, the following leggings can enhance the gains that you've been working so hard for in the gym (or the booty you naturally have).
So, if you're ready to get comfy and sexy at the same time, read on to find some amazing butt-lifting leggings!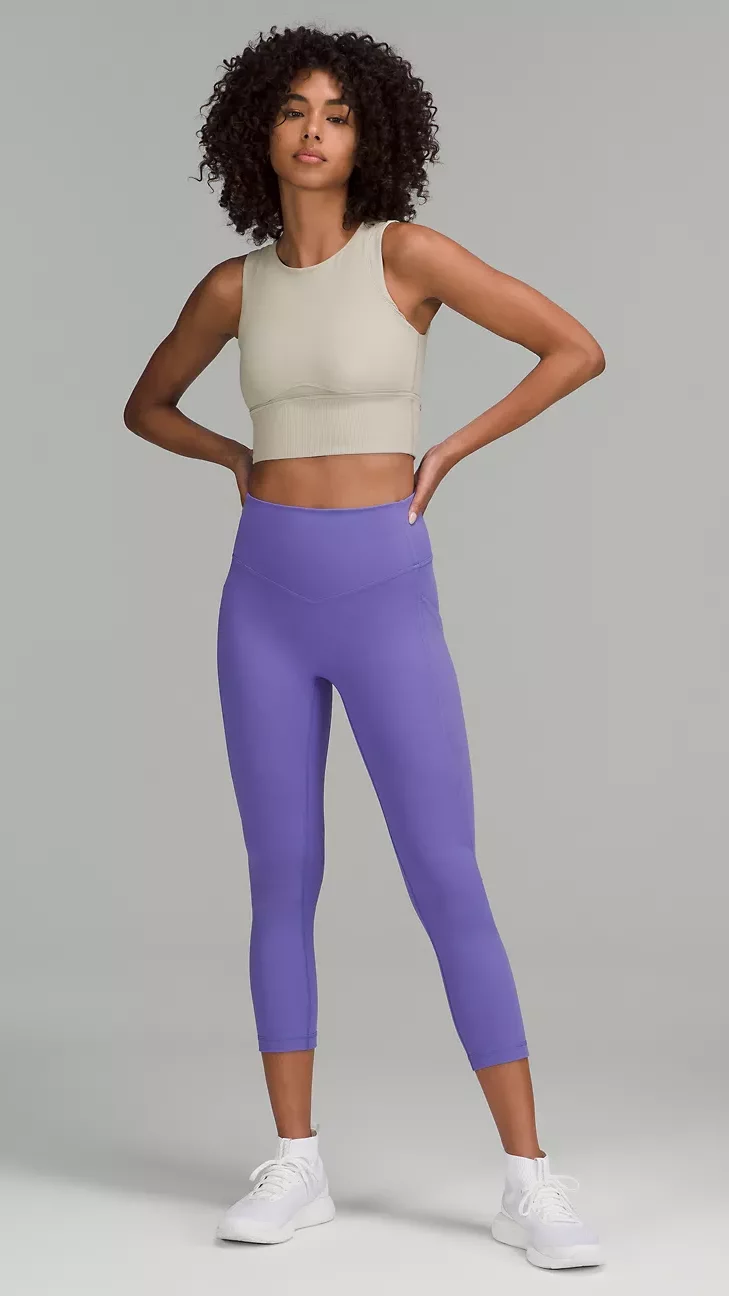 ★★★★ 4 stars (108 Reviews)
In case you're looking to invest in a high-quality pair of lift leggings from one of the top legging brands, these cropped Lululemon leggings are definitely enhancing. They hug your body perfectly and stay put for your entire workout!
The lined design of these helps enhance your booty more so than other leggings from this brand. While Lululemon might be spendy, their leggings are of amazing quality and will last you ages!
---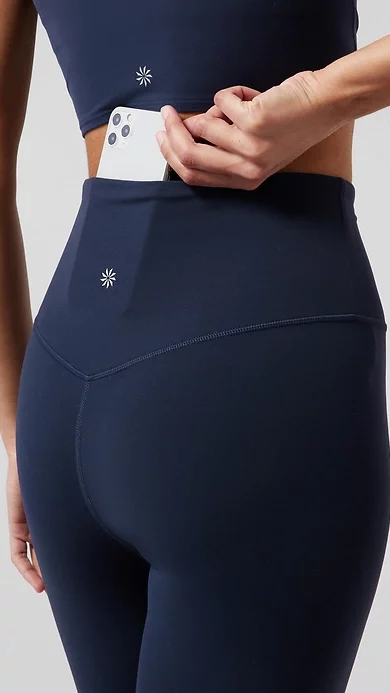 ★★★★ ★ 4.8 stars (3055 Reviews)
These Athleta leggings are the perfect choice for anyone looking for a little extra support and a whole lot of comfort. With a high-rise waist and a wide waistband, these leggings offer gentle support to smooth and shape your booty, while the buttery soft fabric provides all-day comfort.
Plus, the hidden pocket in the waistband is perfect for stashing your keys or phone while you're on the go.
---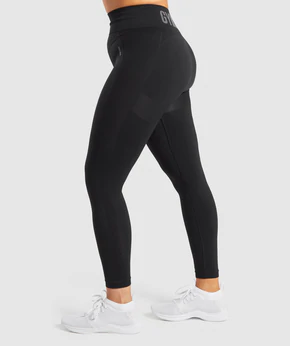 ★★★★ 4.2 stars (978 Reviews)
These leggings are made with a seamless fit and contour shading to enhance your curves, giving you a flattering shape that will make you look and feel your best.
The high-waisted design also provides support and coverage while you work out, ensuring that you stay comfortable and focused. So don't miss out on the chance to own a pair of these figure-flaunting leggings!
RELATED: Gymshark vs Lululemon: Who's the Winner?
---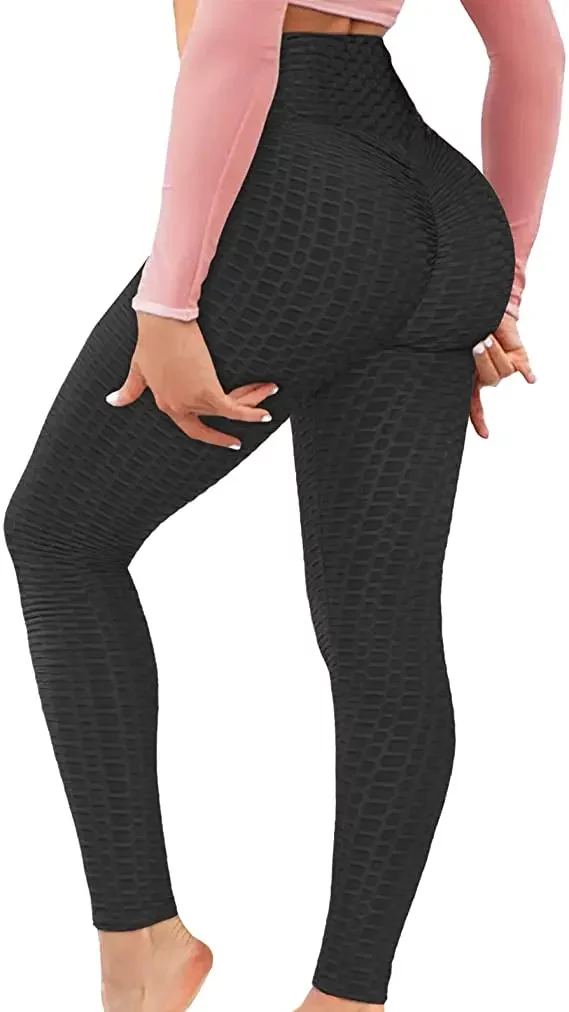 ★★★★ 4.2 stars (27, 047 Reviews)
These inexpensive leggings, made with soft and breathable material with high elasticity, are essential for enhancing your bum. Designed with unique material for an anti-cellulite feature, you'll feel confident whenever you wear these.
They also feature a bubble scrunch butt, which gives the appearance of a larger & more defined booty. We're loving this trend because it actually works!
---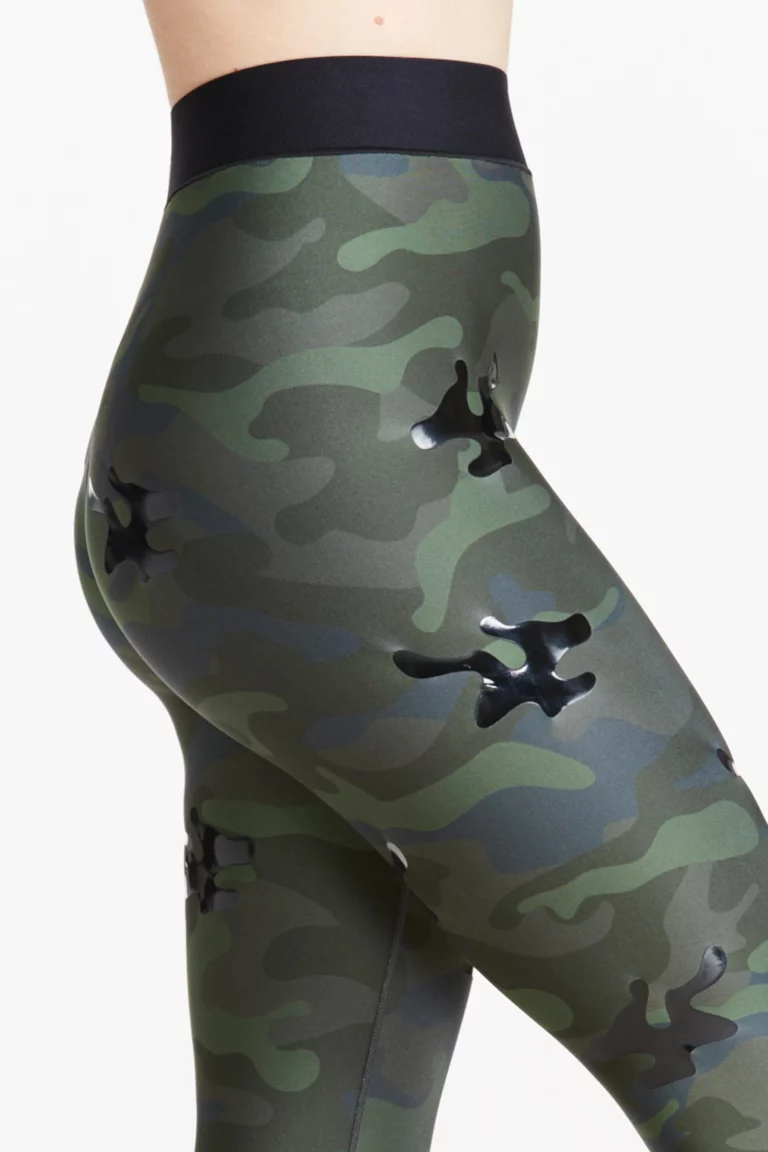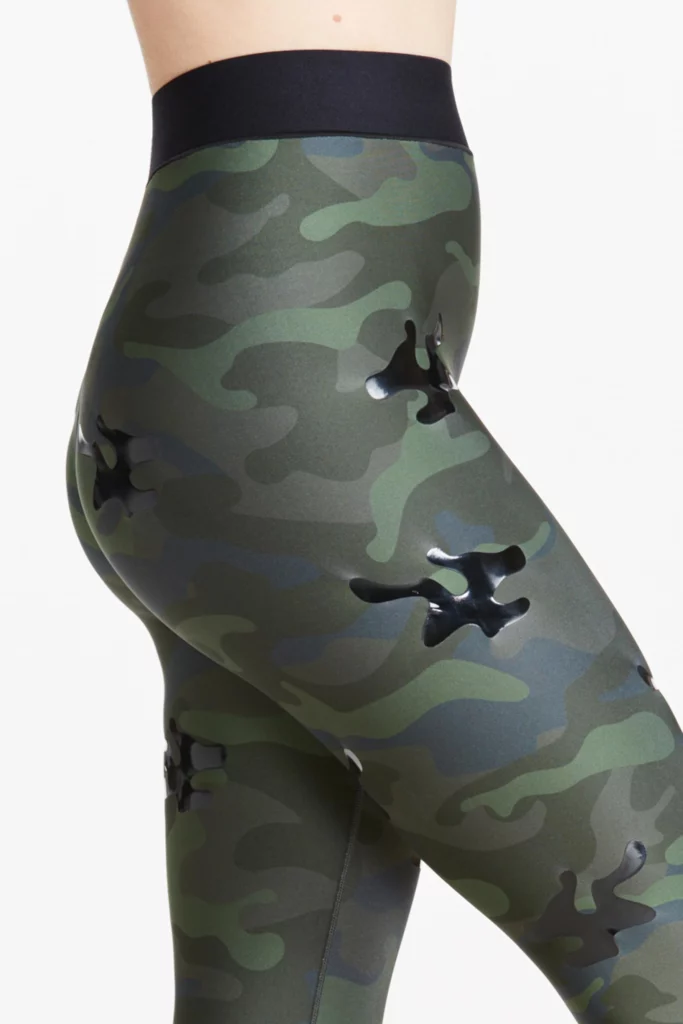 ★★★★★ 5 stars (5 Reviews)
Leggings are perfect for both working out and everyday wear. Made from smooth compression material, these leggings are designed to flatter your figure by featuring built-in sculpting fabric that will help to define your curves.
Customers say they love that they fit true to size and provide compressive support during their workouts.
---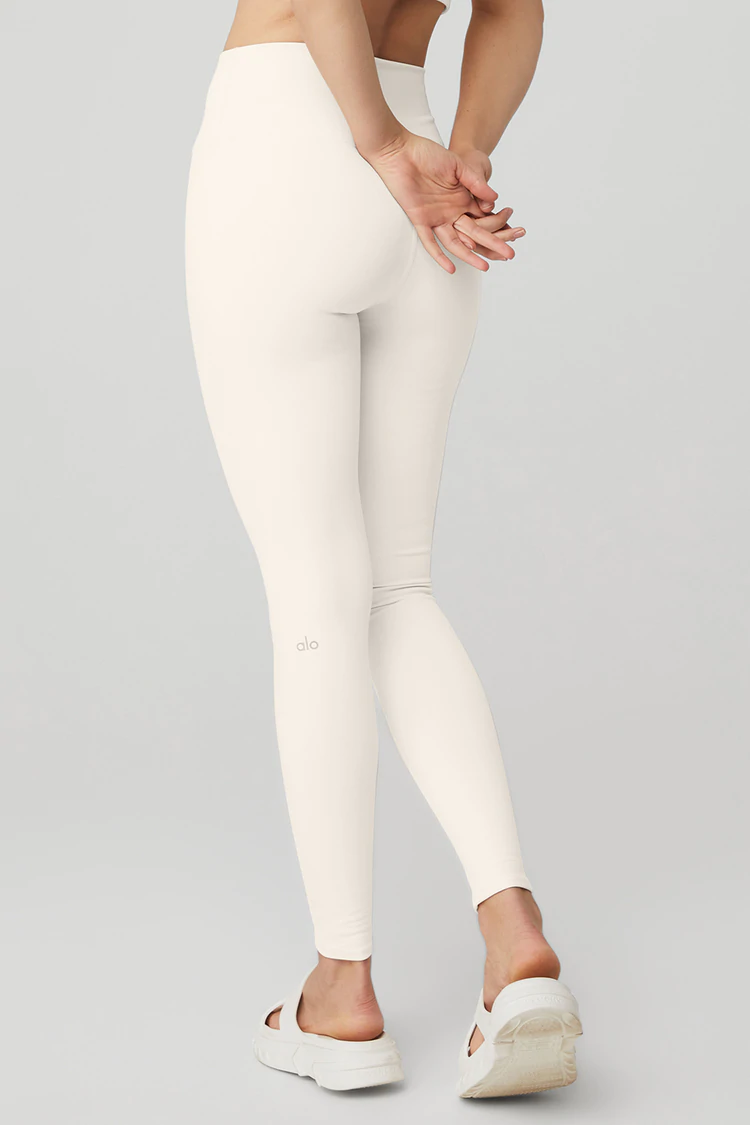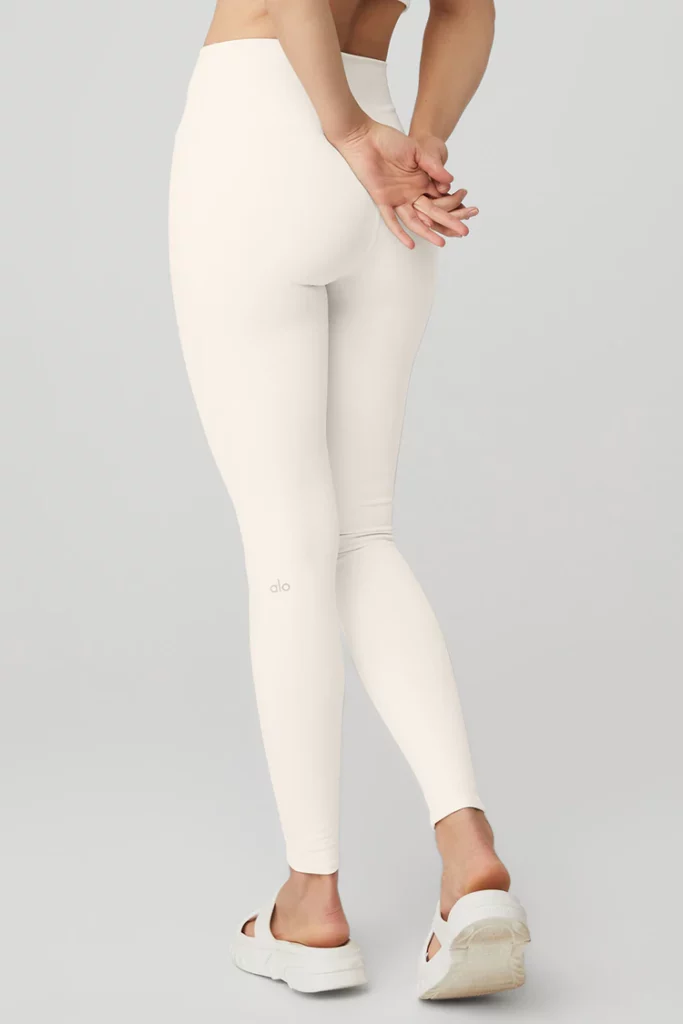 ★★★★ 4.1 stars (1050 Reviews)
These leggings are made from a lightweight material that smooths and sculpts your figure, and the high-waisted design helps to flatter your tummy. Plus, the airbrushed finish gives your legs a gorgeous, natural-looking contour.
---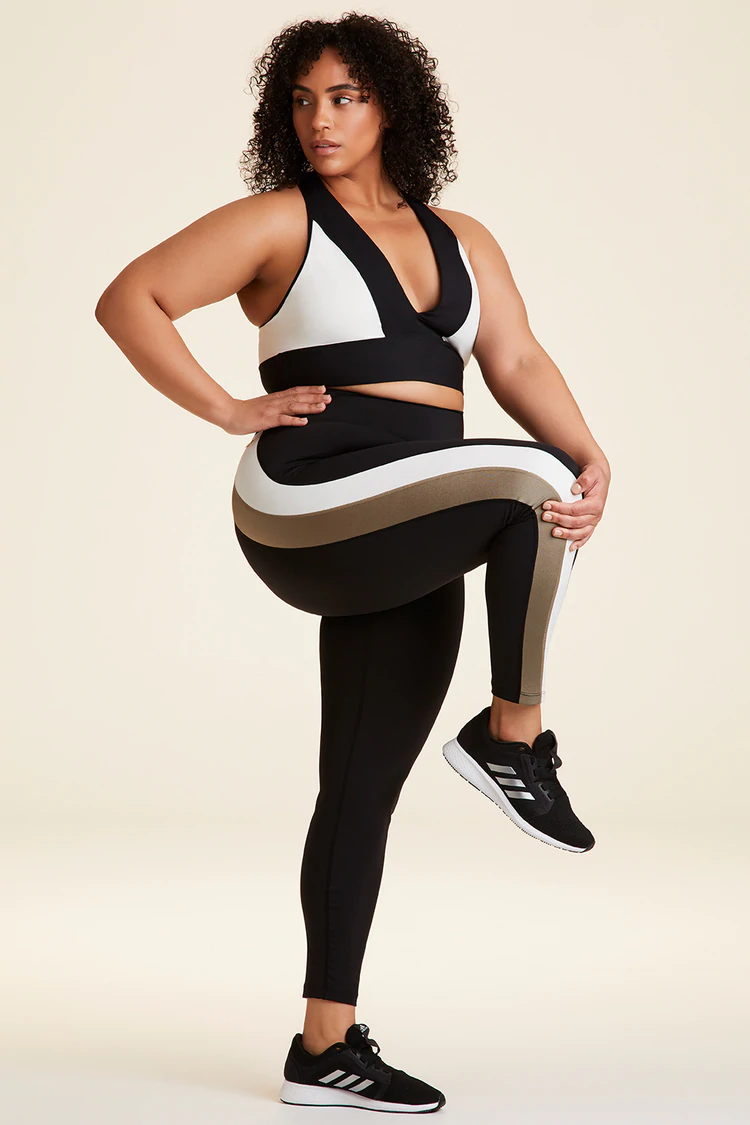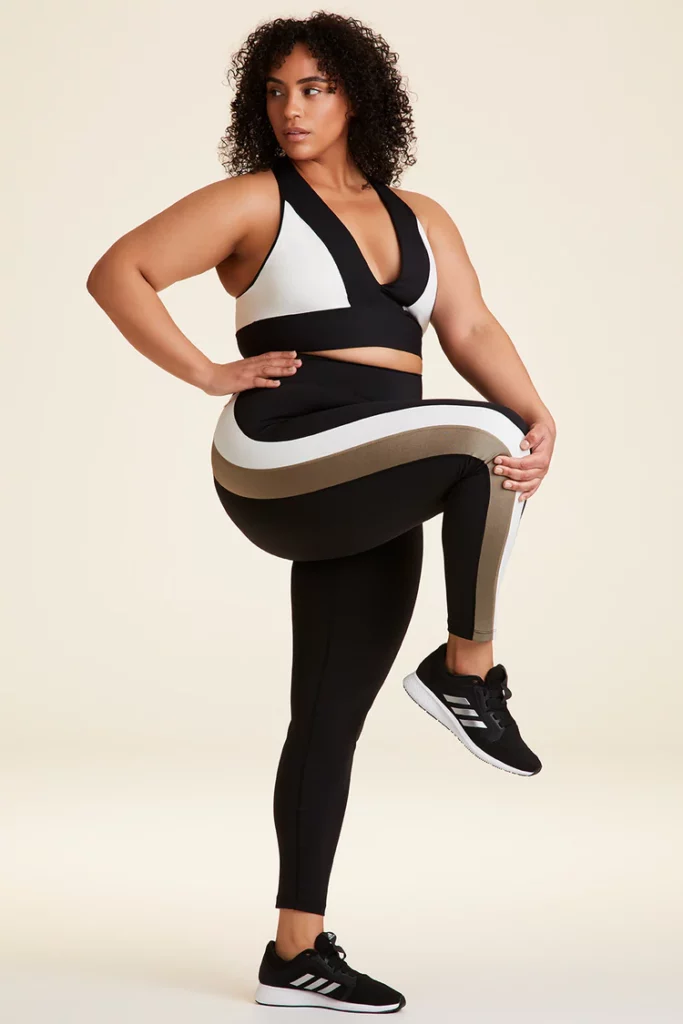 ★★★★★ 5 stars (16 Reviews)
These color-blocked leggings feature panels that are strategically placed to enhance your figure. The flatlock seams help to prevent chafing, while the v-shape waistband provides a comfortable, flattering fit.
Plus, the power-mesh waistband provides figure-hugging support for even your most intense workout.
---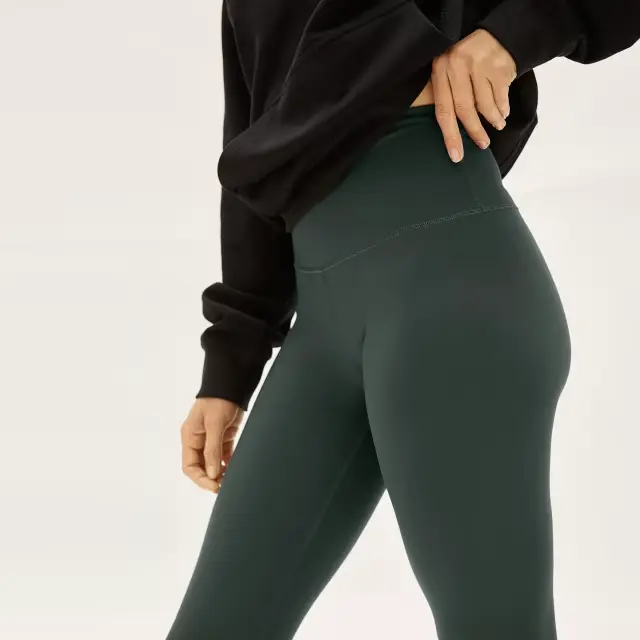 ★★★★ 4.4 stars (2117 Reviews)
These leggings are ultimate performance leggings made from a premium fabric that wicks sweat and provides gentle compression for a booty lift.
The legging has a high-waist design that offers a flattering and comfortable fit, and even has an interior pocket to store your things while you workout.
---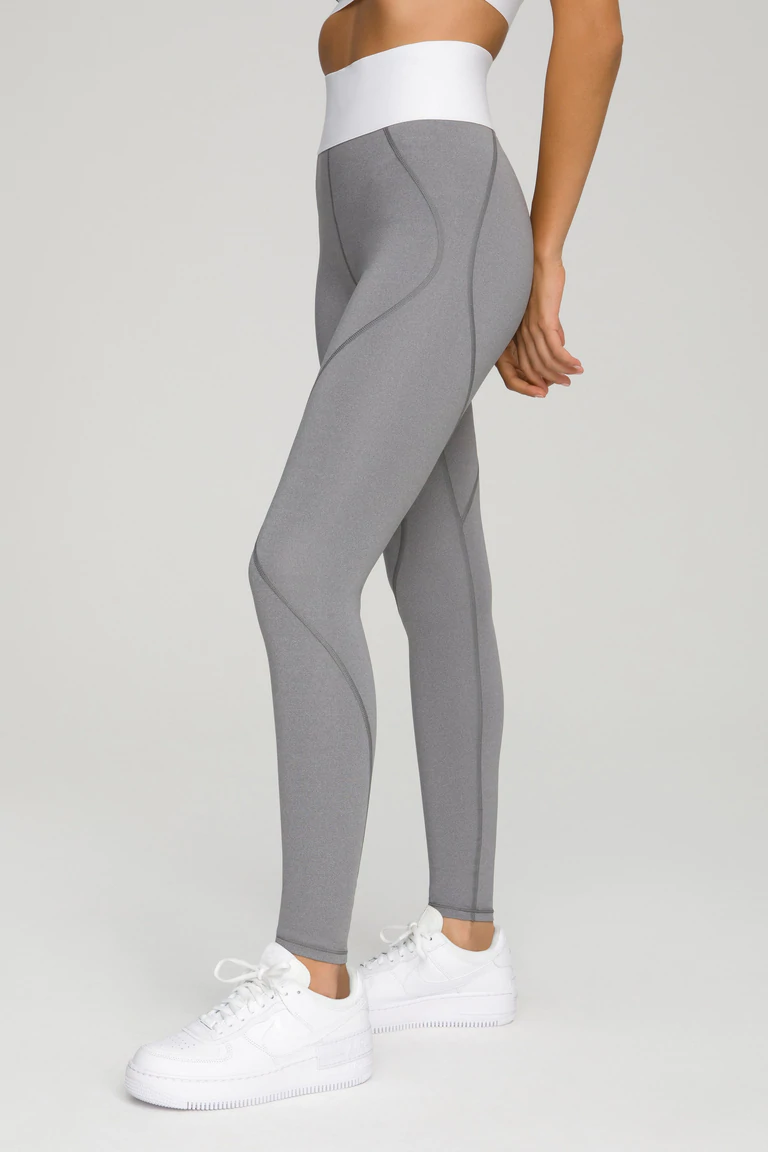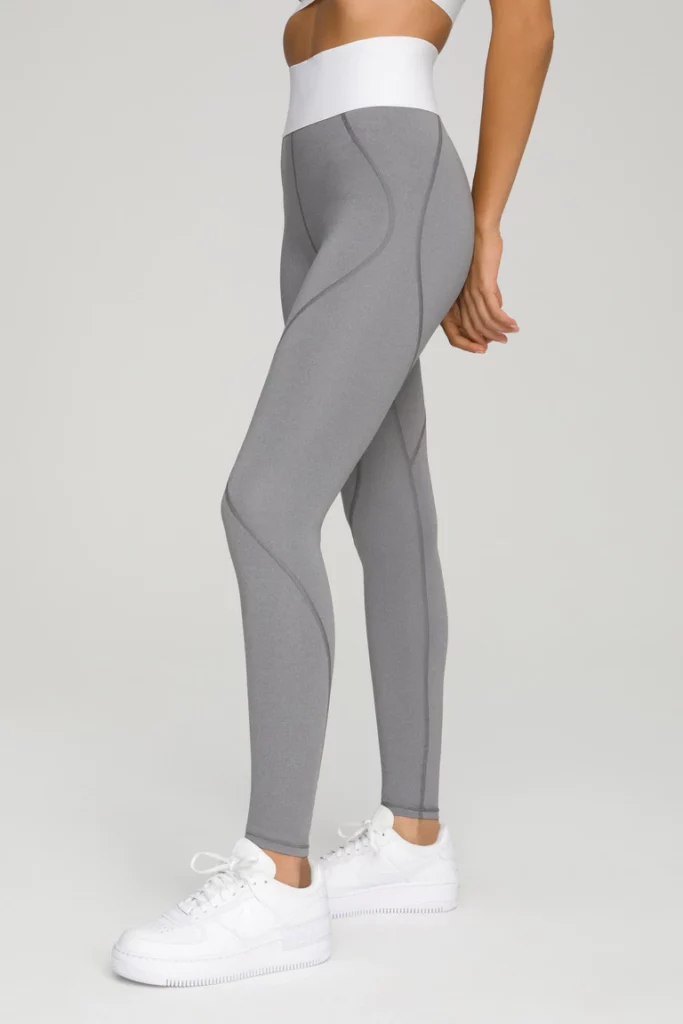 ★★★★ 4.4 stars (25 Reviews)
Looking for a legging that contours to your waist and enhances your curves? Look no further than these leggings from Good American.
They are designed with a contouring waistband and curve-enhancing seams, providing you with a flattering and comfortable fit. Your booty will thank you.
---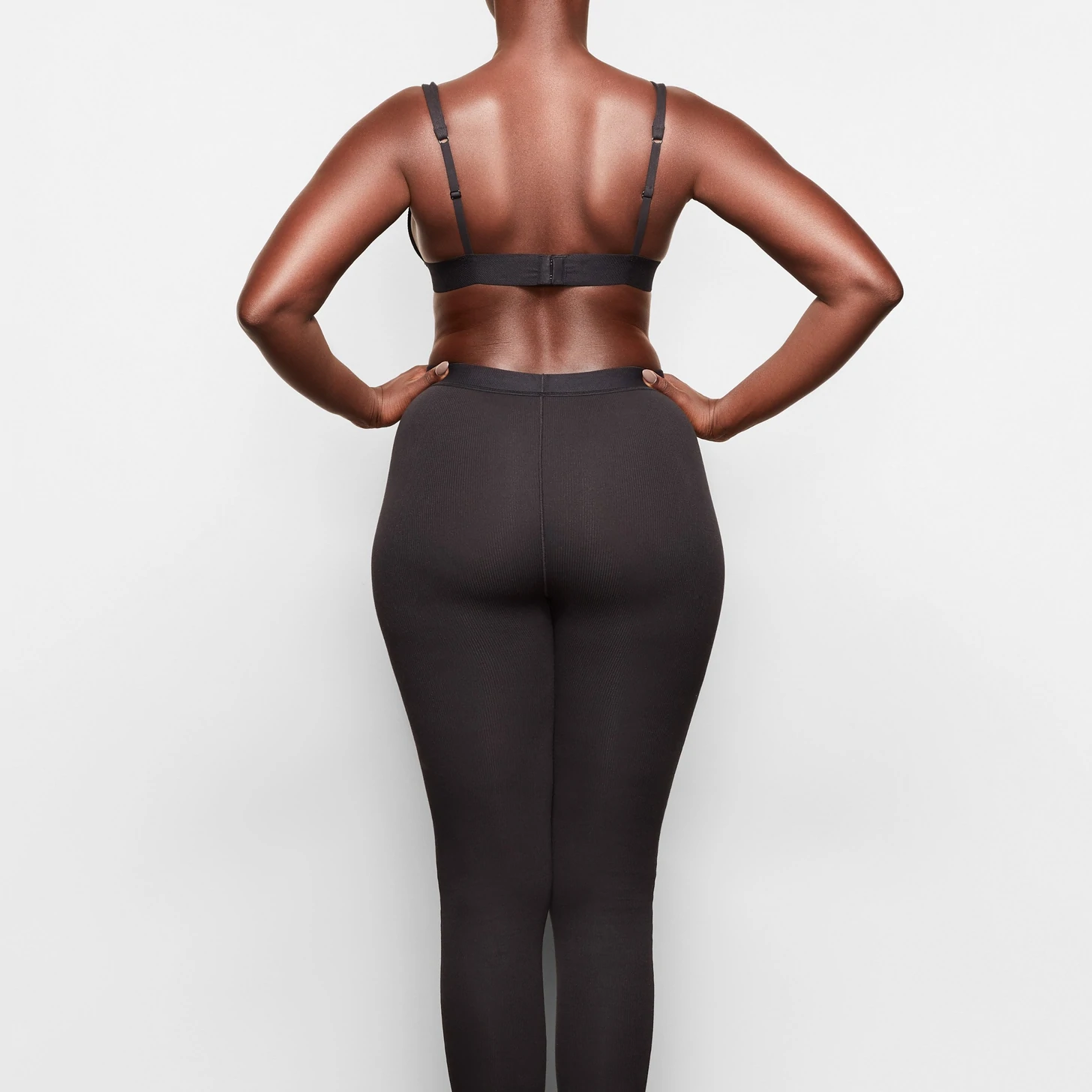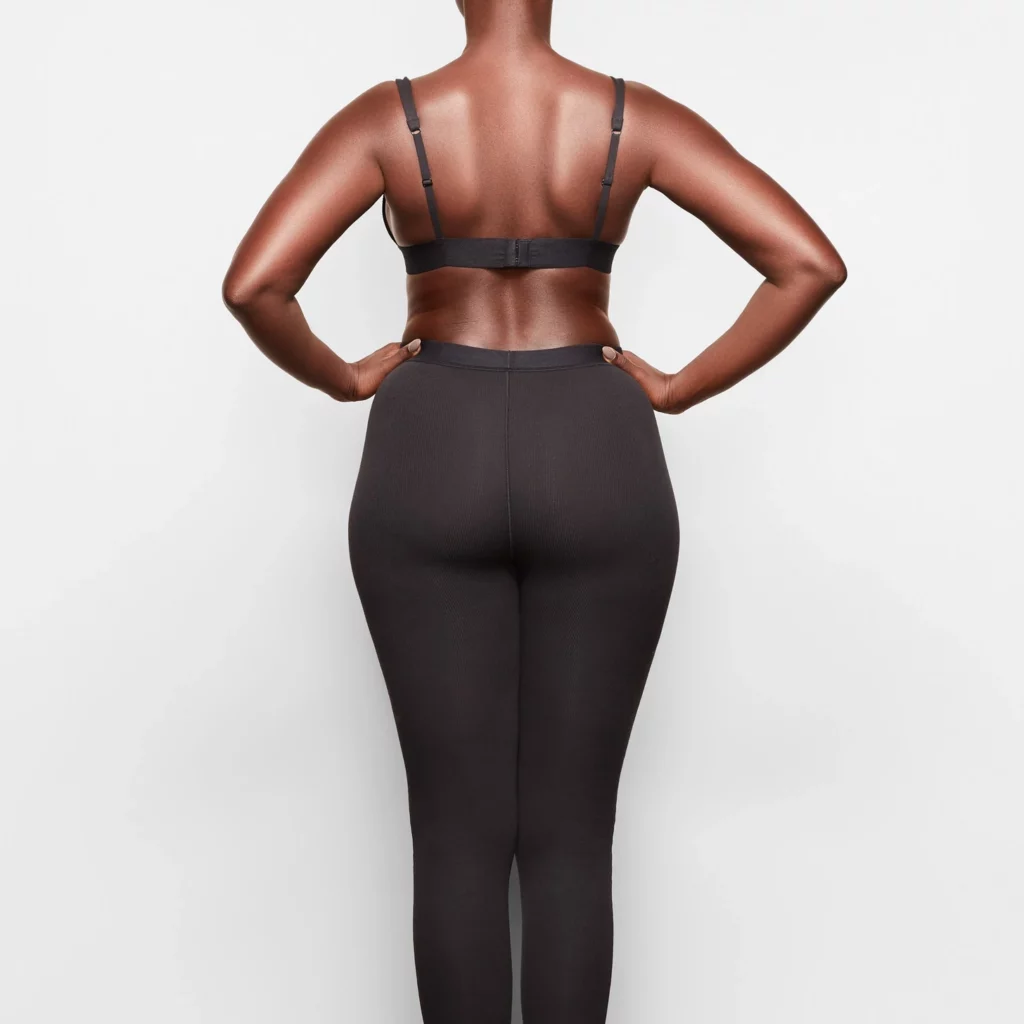 ★★★★ 4.3 stars (901 Reviews)
The SKIMS Cotton Rib Thermal Leggings are the perfect way to show off your curves. Made from a unique stretchy ribbed cotton, they are designed to hug your body in all the right places.
Accentuate your assets with these figure-flattering leggings from Kim Kardashian. Plus, they are also available in a variety of colors so you can find the perfect pair to match your style.
---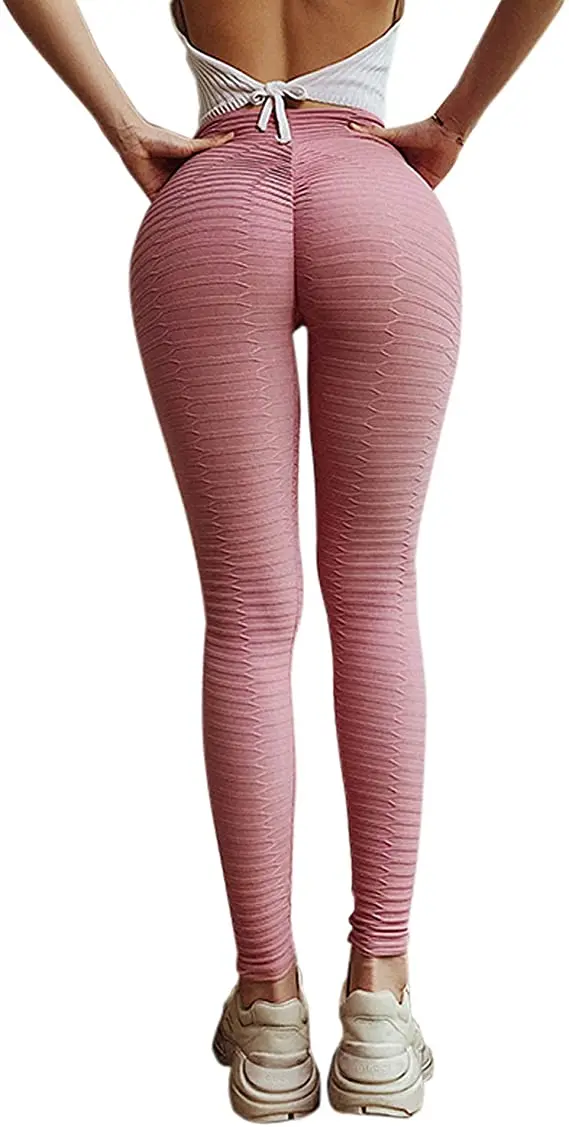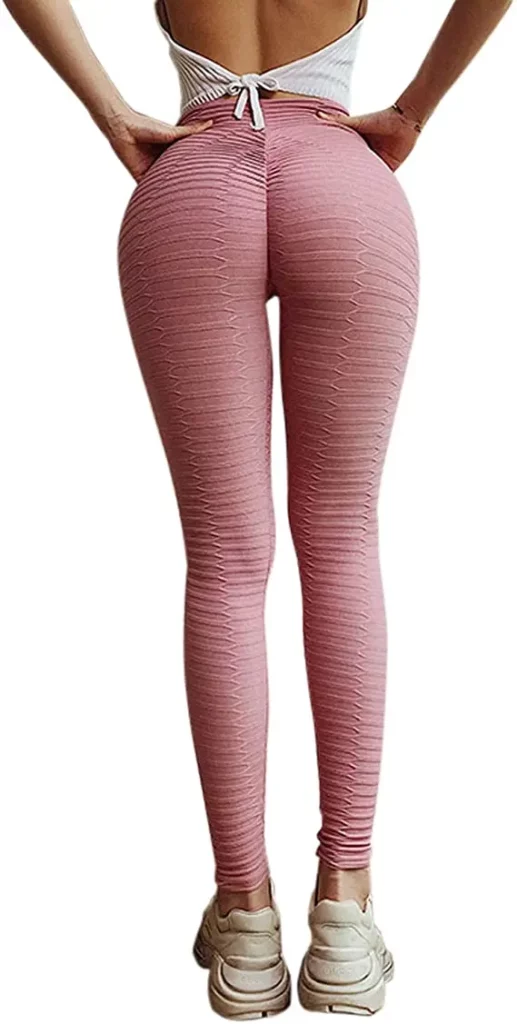 ★★★★ 3.9 stars (27,003 Reviews)
These sexy, textured, booty-shaping leggings are another great choice. Made with spandex & polyester, these are breathable, comfy, & flattering. They feature a soft compression & flattering design to highlight your natural booty features.
Like many others on this list, they make use of a scrunch-butt effect for maximum lifting and highlighting effects. They're also super affordable!
---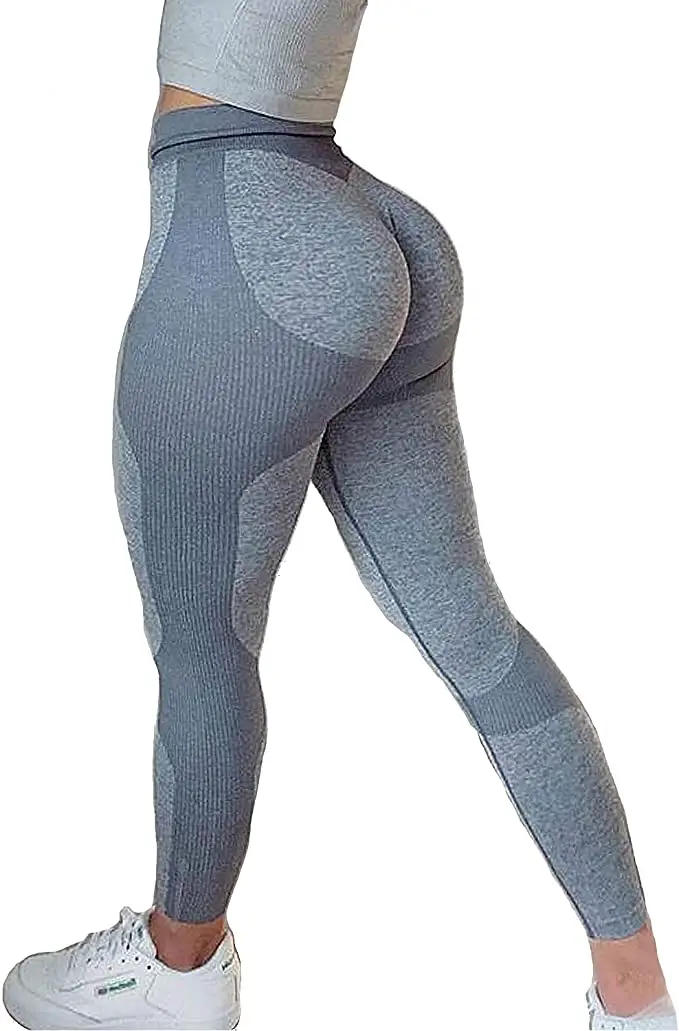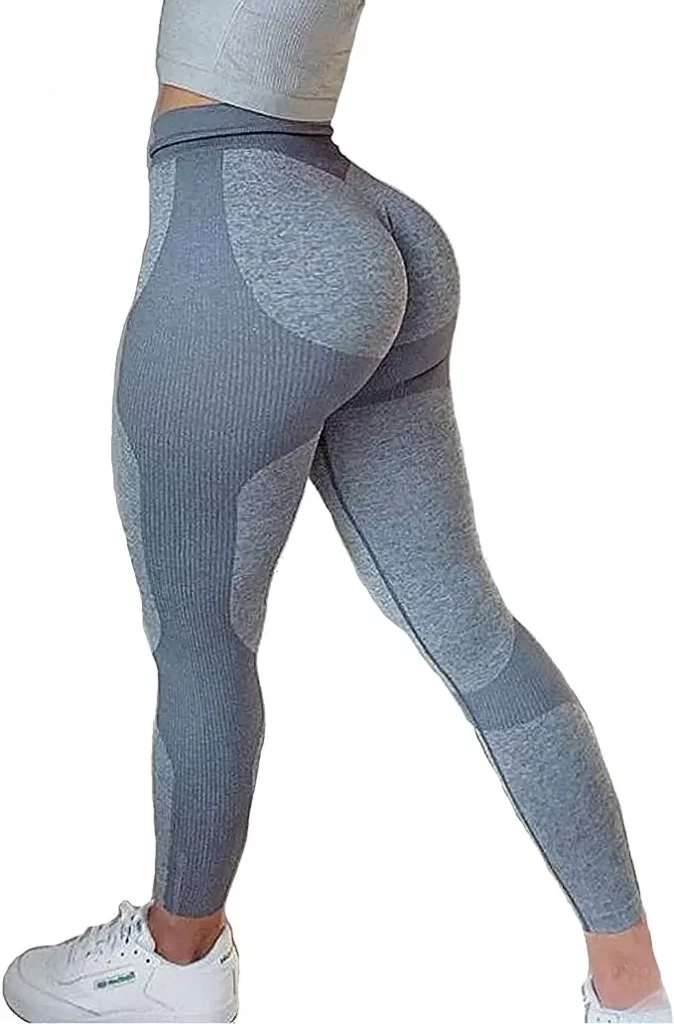 ★★★★ 4 stars (5560 Reviews)
When it comes to leggings that make your butt look bigger, these beauties are pure magic. We love the breathable, stretchy, moisture-wicking fabric – they're perfect for the gym! They are true-to-size and allow for movement without any uncomfortable wedgies or scrunch in your booty area.
Overall, these leggings are excellent quality and are definitely a must-have in your collection.
---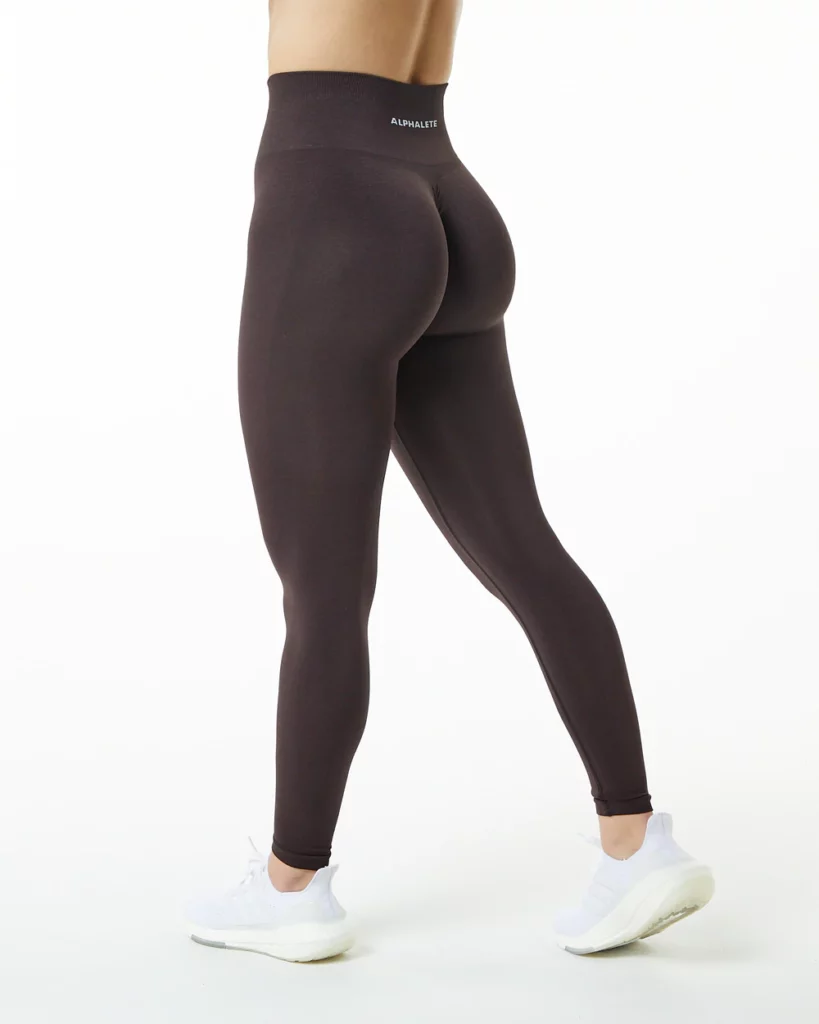 Although these butt-enhancing leggings might be a bit of a splurge at $72, they're well worth it. They're squat-proof, true-to-size, and of great quality. The only downside is they seem to offer every color in the rainbow except black. They've also been blowing up lately, so many sizes are out of stock – get them while you can!
Note: Add the Amplify Shorts to your cart while you're at it and show off your backside this summer.
RELATED: Gymshark vs Alphalete: Which Has The Best Gym Wear?
---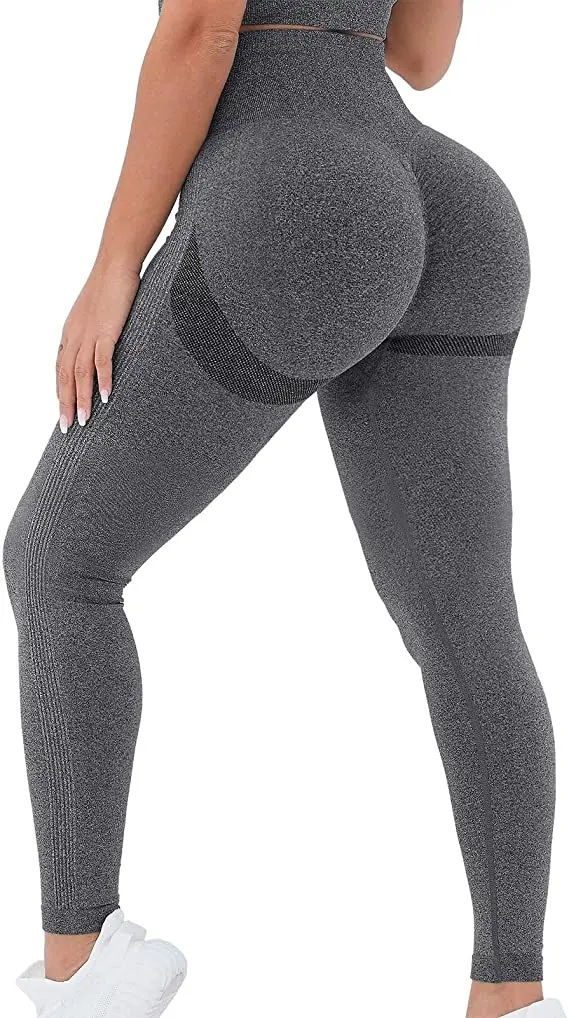 ★★★★ 4.2 stars (1664 Reviews)
If you're okay with a super high-rise design, run and buy these leggings.
They're not scrunched, but the band underneath the butt tricks the eye by giving your booty an extra lifted look. And of course, they're so comfortable and the compressive design is great for the gym – you'll want them in every color. Make sure to follow their size chart!
---

★★★★ 4.6 stars (5253 Reviews)
These 4-way stretch leggings are anything but boring. Although these don't have that noticeable butt scrunch effect, they do have a subtle design that gives the illusion of a slightly rounder, bigger butt. Plus, these are high-waisted with a flattering tummy-tightening effect.
They also feature pockets, which is always a must when it comes to leggings (especially if you plan to wear them to the gym)!
---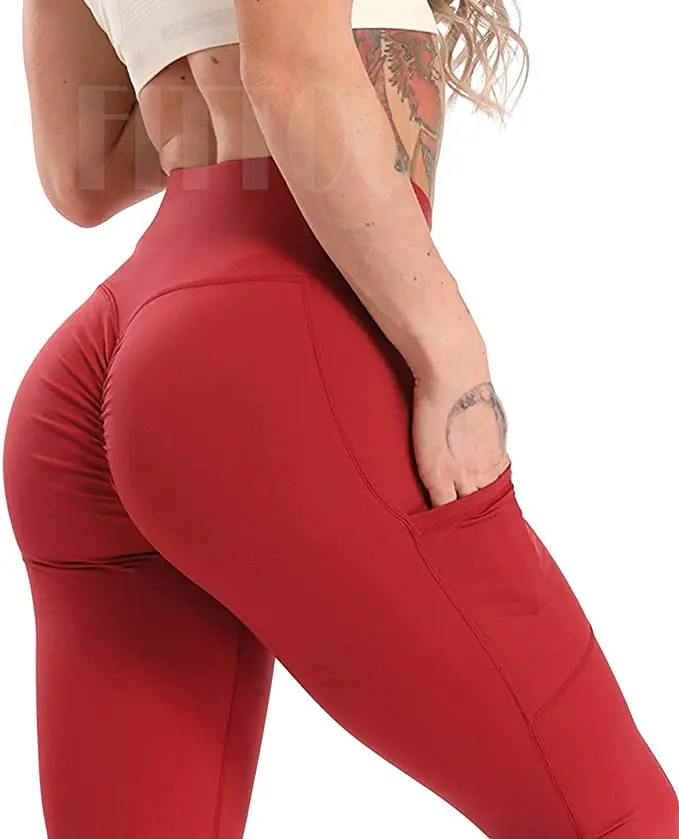 ★★★★ 4.1 stars (4172 Reviews)
Next up are these stylish butt lift leggings to keep that booty popping! The high-rise waistband provides smoothing for bulgy areas. Plus, it will stay in place when bending over – no need to pull them up!
They're sexy and essential for flaunting a booty people are bound to look twice at!
---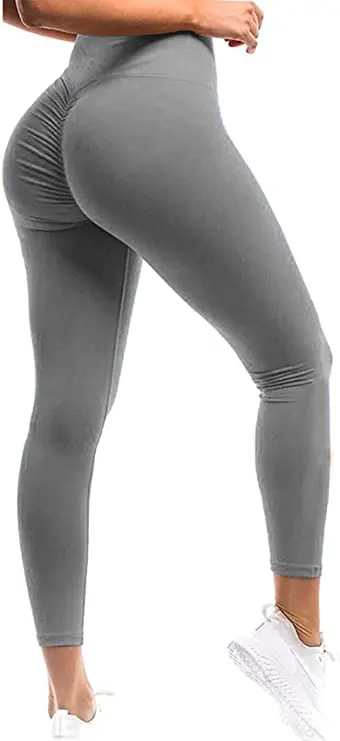 ★★★★ 3.9 stars (10,204 Reviews)
Next up, these push-up style butt-lifting leggings are perfect for enhancing your bum. Made with soft fabric that is breathable, comfy, and stretchy, you'll be able to wear these all day. The scrunch-butt style also gives a flattering enhancement to your butt!
The only downside is that they are a bit see through, so only get these if you're comfortable going commando or have some great no show undies.
---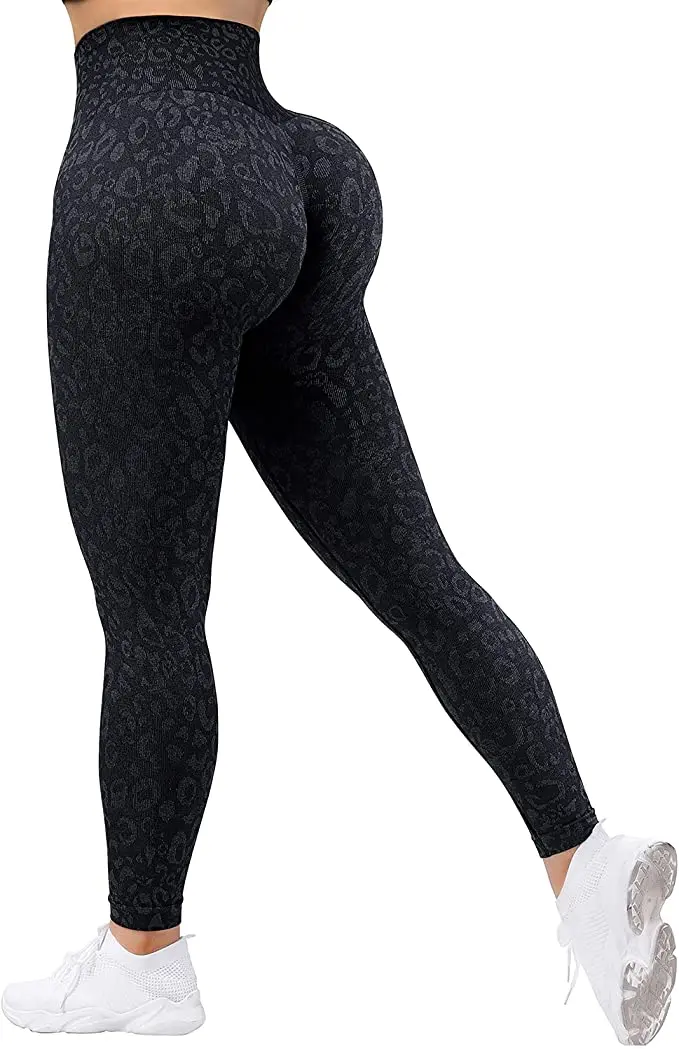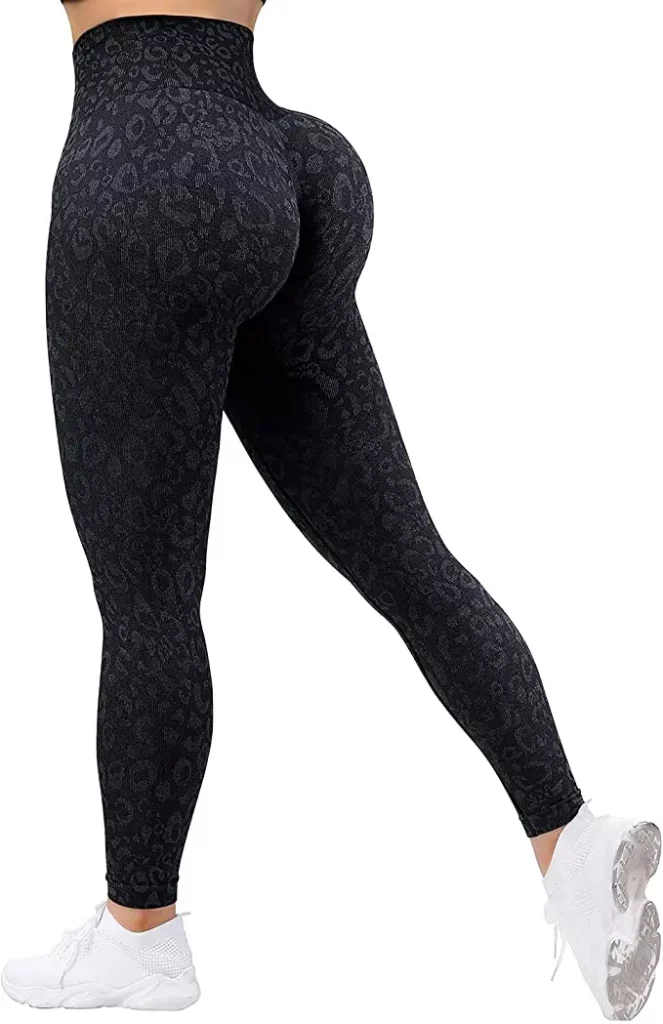 ★★★★ 4.3 stars (639 Reviews)
With a wide variety of colors and prints as well as an effective and comfortable booty scrunch design that will make your cheeks pop, these are another winner in our book. We love the tie-dye colors!
Note: A lot of reviewers recommend sizing up in these leggings.
---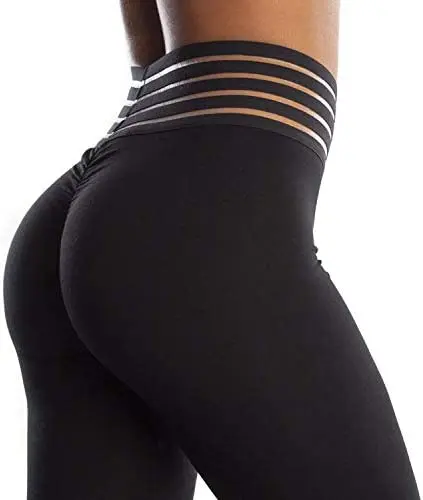 ★★★★ 3.7 stars (1000 Reviews)
When it comes to the question of how to make your butt look bigger in leggings, these ruched-butt leggings have all the answers. These spandex leggings offer a push-up effect for your butt that is without comparison.
They provide a natural lift that is noticeably tighter & firmer-looking for a healthier look. These are also wrinkle-resistant!
---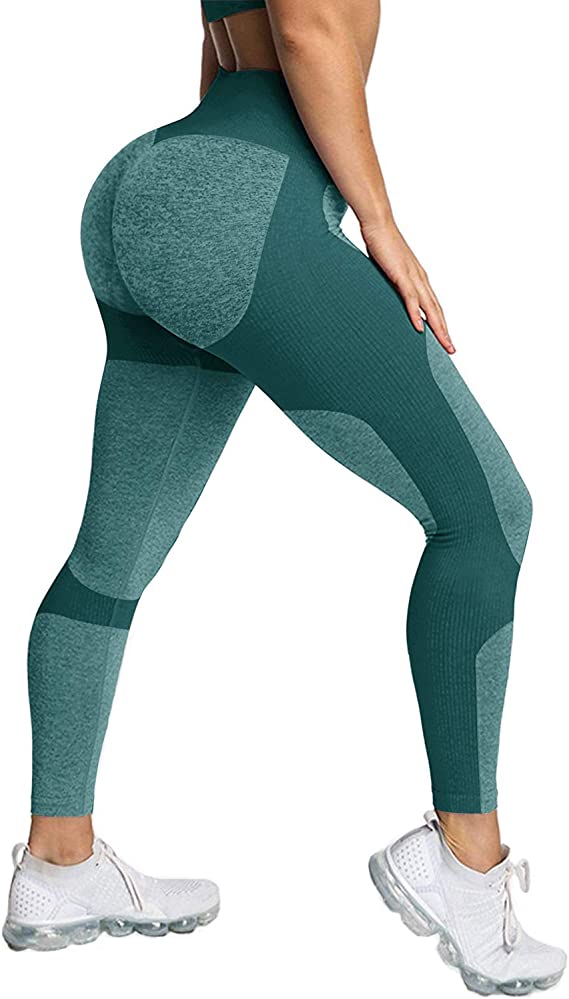 ★★★★ 4 stars (4438 Reviews)
Next, these butt-enhancing leggings have great ratings. They are made with stretchy compression fabric to hold in all the goods while keeping them illustrated.
This ultra-stretch material is not only a butt-lifter, but it also offers tummy control for a flatter experience – it's also specially formulated with seamless technology!
---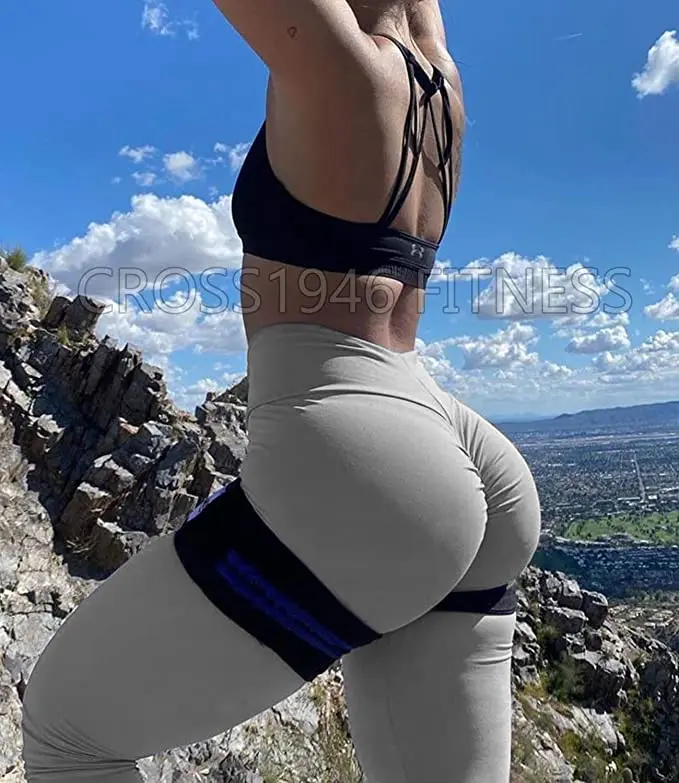 ★★★★ 3.6 stars (1116 Reviews)
With elastic fabric and a high waist, these leggings offer comfort, stability, & a 4-way stretch feature. The outlining & detailing create a heart shape on your booty, making it pop with a more flattering & lifted shape.
Overall, if you want to highlight your booty gains like no other, these leggings are for you.
---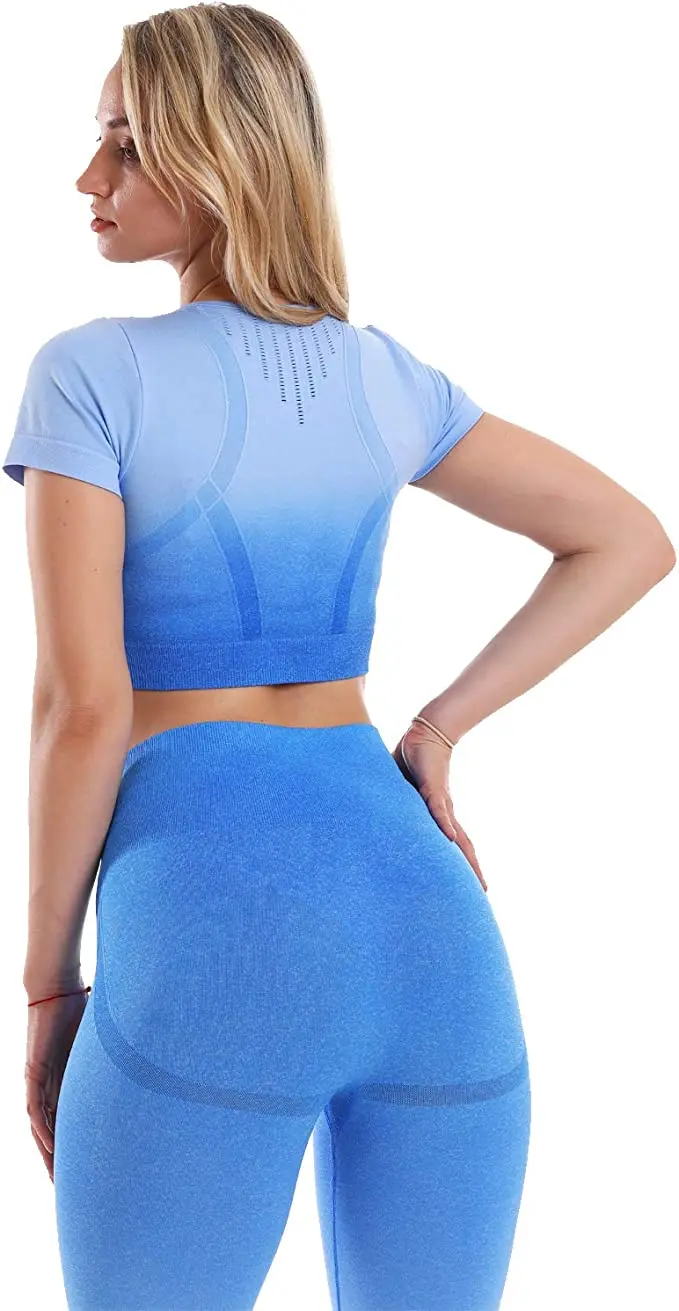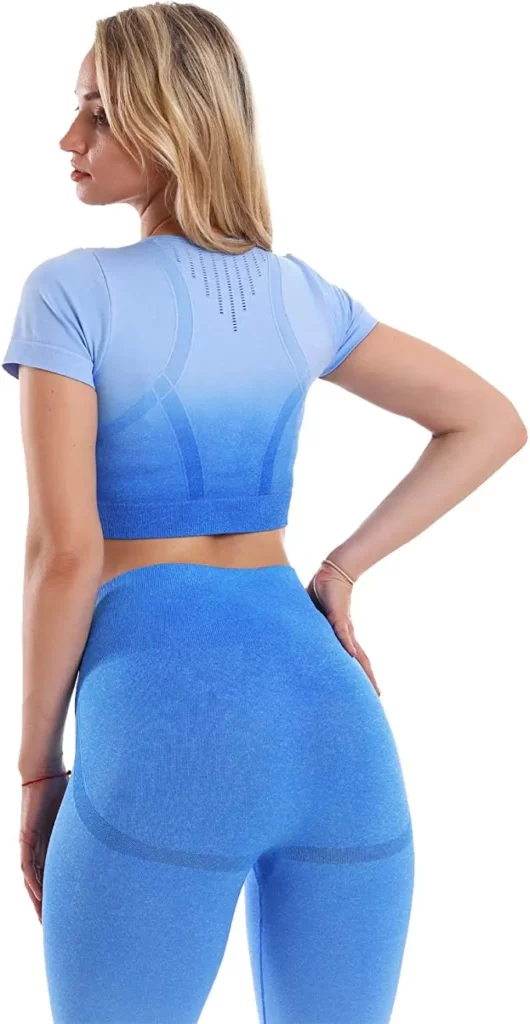 ★★★★ 4.2 stars (1834 Reviews)
Next, these seamless mesh-style leggings are some of the best butt-lifting leggings. They're trendy, flattering, comfortable, & made with high-quality sportswear fabric. Plus, the exquisite design makes your bum look extra peachy!
Whether you're lounging around, doing yoga, or getting sweaty at the gym, you'll be excited to throw these leggings on.
---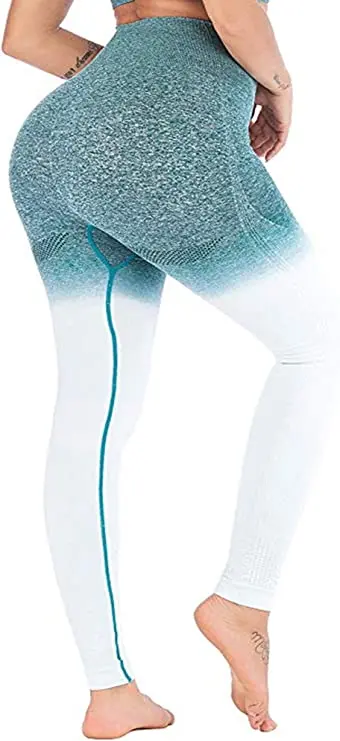 ★★★★ 3.8 stars (123 Reviews)
These ombre butt-shaping leggings are made with an innovative and seamless design for maximum comfort. The stretchy material is beyond comfy, yet sticks to your curves like glue to create an enhanced look.
Not to mention, they have been specifically designed to make the butt appear more naturally protruding!
---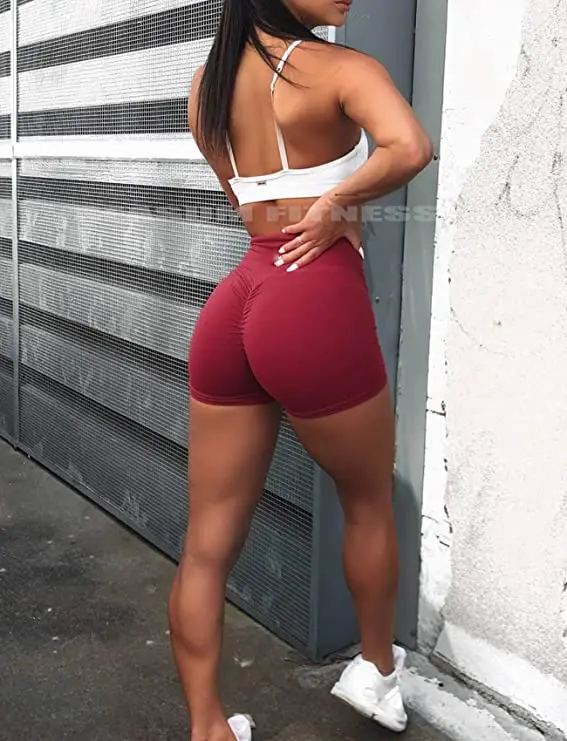 ★★★★ 4 stars (6024 Reviews)
Finally, these butt scrunch short leggings are adorable! They flatten your tummy while making your booty gains look incredible at the same time.
The fabric is super stretchy and comfortable – they're perfect for staying cool while making your butt look great.
---
Bottom Line
Overall, while no pair of pants is a magic pill to a nice butt, these butt-lifting leggings do a great job at enhancing your natural curves. Whether you're looking for something smoothing, daring, or downright sexy, the brands mentioned above are sure to keep you in style! When it comes to the booty, why settle for anything less?
UP NEXT: 8 Best Faux Leather Leggings