No matter who you are, a good pair of leggings are essential. Regardless if you're a gym rat or a couch potato, a comfortable and quality pair of leggings makes the experience better. That said, when it comes to legging brands, there are definitely a few that outperform their competitors.
We've tried out, well, too many pairs of leggings – keep reading to discover more than 20 of the best legging brands around!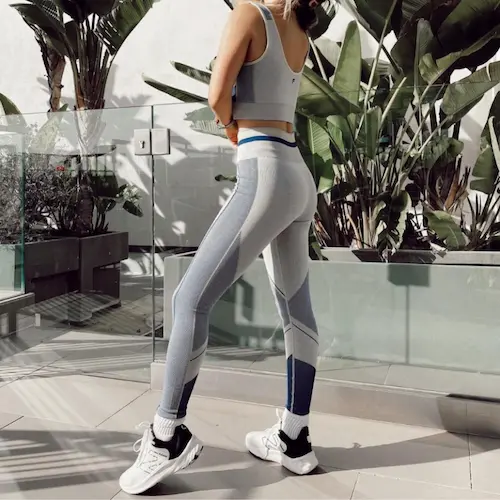 Average pricing: $12 – $65
Fabletics has become one of the most popular athletic clothing brands around, especially when it comes to leggings. Their most well-known for their amazing first-time member deals (they often offer 2 leggings for just $24).
Read more in our Fabletics review!
---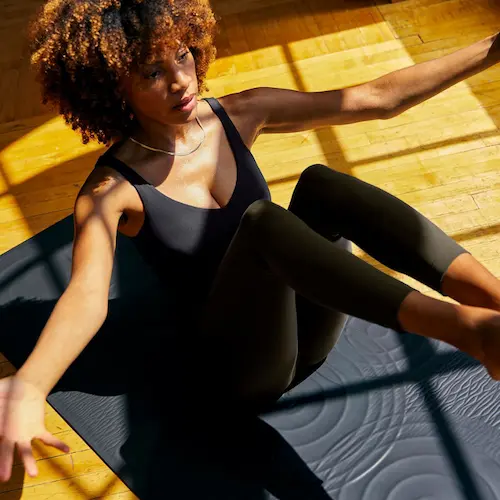 Average pricing: $70 – $130
Lululemon is perhaps the most loved leggings brands, for good reason. Although they aren't the cheapest, the quality can't be beat. Their buttery-soft leggings are so comfortable and last forever.
That said, if you can't afford them, check out some top Lululemon dupes.
---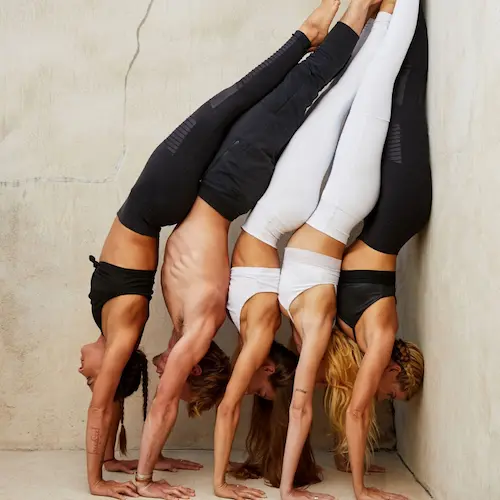 Average pricing: $70 – $120
Often compared to Lululemon, Alo Yoga creates form-fitting, comfortable, and long-lasting leggings that are a cut above the competition.
They also have plenty of styles and designs to choose from!
---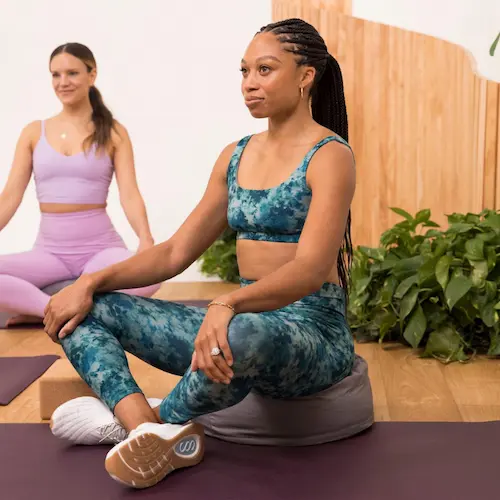 Average pricing: $60 – $90
Their top-of-the-line leggings come in a wide variety of styles, with excellent durability (and comfortability, of course).
One of the best features of Athleta is their return policy – even if you've worn them a few times, they will take them back if you don't like them.
---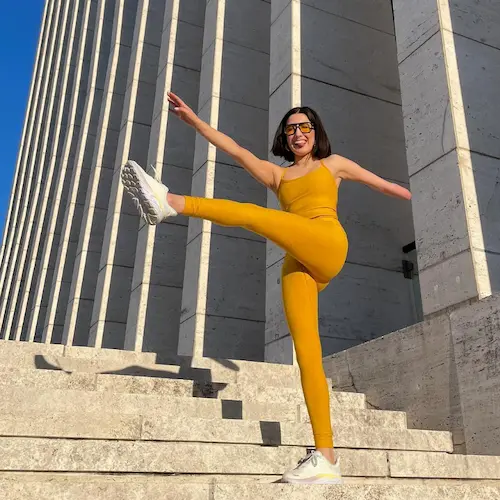 Average pricing: $80 – $100
Although most of Beyond Yoga's leggings feature basic styles, the fit and quality is spectacular.
Their leggings look (and feel) sublime in any situation: working hard at home, taking a jog at the park, going grocery shopping, or spending a day with your feet kicked up.
---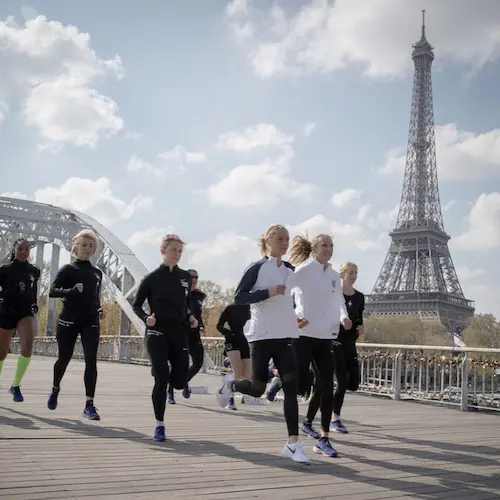 Average pricing: $30 – $100
Nike has proven themselves again and again over the decades.
They have much more than just great shoes, they also create wonderful active wear too (including tight and comfortable leggings that are ideal for working out or staying in). When you see the swoosh, you know you are getting quality.
---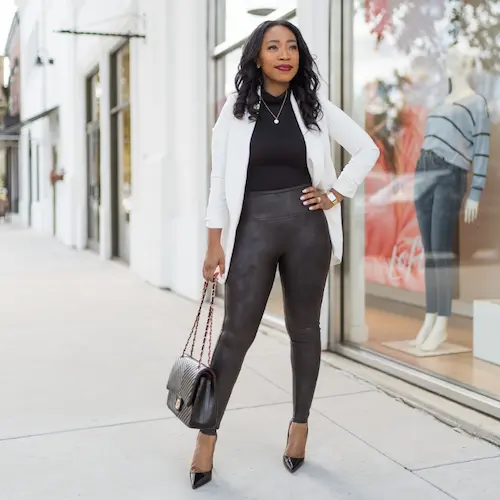 Average pricing: $60 – $100
While we're superfans of their faux leather leggings, Spanx has a wide array of high-quality leggings (both for activewear and fashion-wear) that you're sure to love.
Though their leggings keep your body looking slim and tight, they do not feel overly constricting or uncomfortable!
---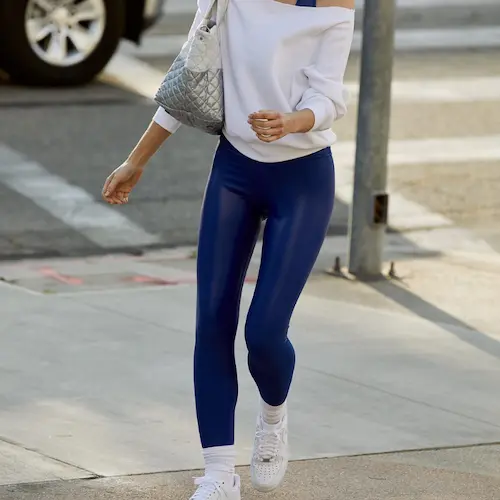 Average pricing: $100 – $120
Carbon38 has a whole slew of fashionable and fun leggings for every type of person and event.
If you are going out or staying in, working out or kicking back, Carbon38 has something that feels wonderful and looks even better. You don't have to sacrifice fashion for functionality!
---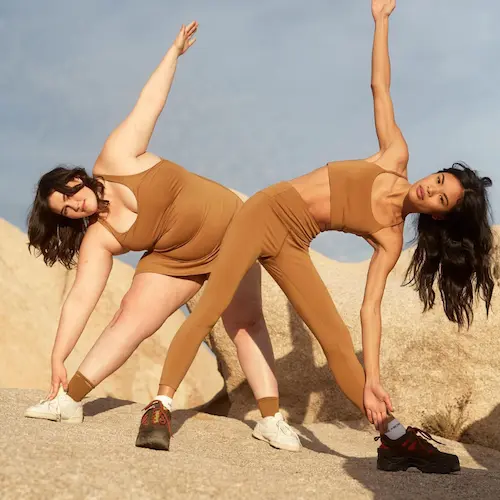 Average pricing: $60 – $90
Featuring inclusive sizing and slightly more affordable prices, Girlfriend Collective is another of the top legging brands.
Their leggings are comfortable enough to wear anywhere, from watching a movie on the couch to doing squats at the gym!
---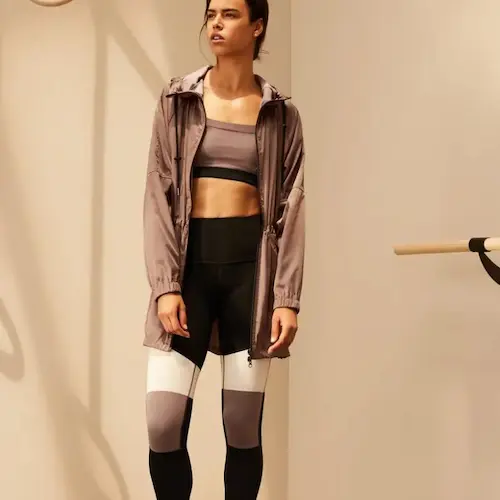 Average pricing: $60
Moisture-wicking fabric, a no-slip waistband, stretchy and comfortable design — Zella creates leggings that know how to make you look wonderful while feeling healthy and driven at the same time.
Keep your body in line and stay cool as you work up a sweat. This particular legging is our favorite, but you might find other gems from the brand as well!
---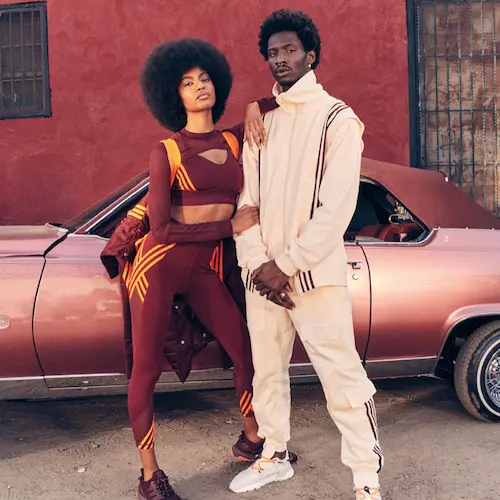 Average pricing: $40 – $85
Adidas has perfected the art of the leggings. Comfortable, flattering, and long-lasting, you can't go wrong with a pair from this brand.
They also have the trendiest, one-of-a-kind designs that you can't find anywhere else!
---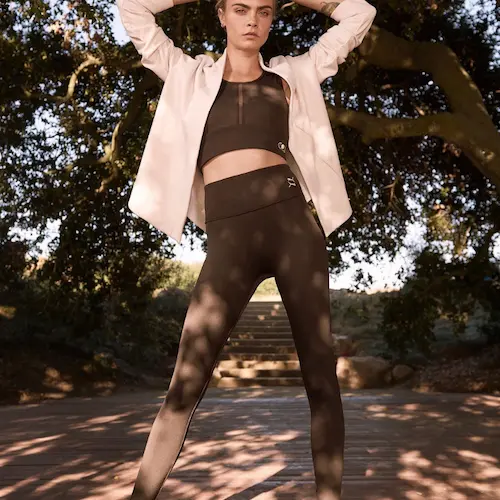 Average pricing: $40 – $90
With Puma leggings, you get comfort mixed with style. They know that you want to look good while you wear leggings, not silly or unflattering.
With decent prices and a decent array of options, you're bound to find the perfect pair at Puma.
---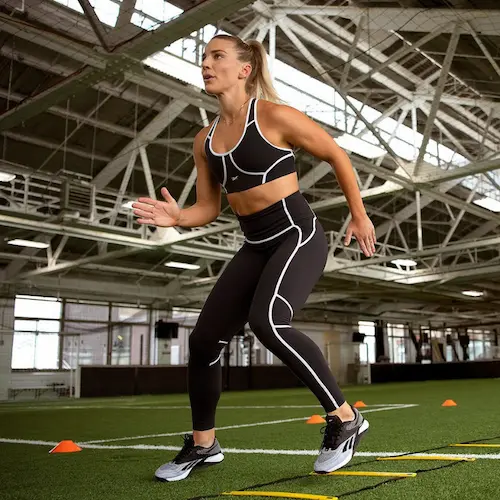 Average pricing: $40 – $85
Reebok has always made high-quality sportswear! Their leggings never compromise functionality for fashion (or vice versa).
No matter which style or color you are wearing, you know you are going to have something on that makes you feel like the boss you are.
---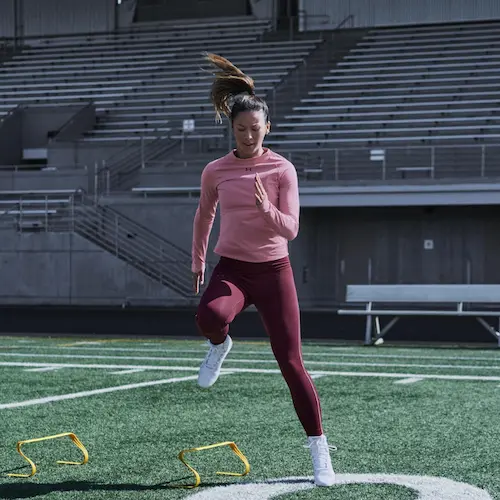 Average pricing: $50 – $100
Under Armour has become another of the most popular legging brands.
With well-priced leggings that look and feel great (not to mention a variety of unique styles), you can find exactly what you're looking for.
---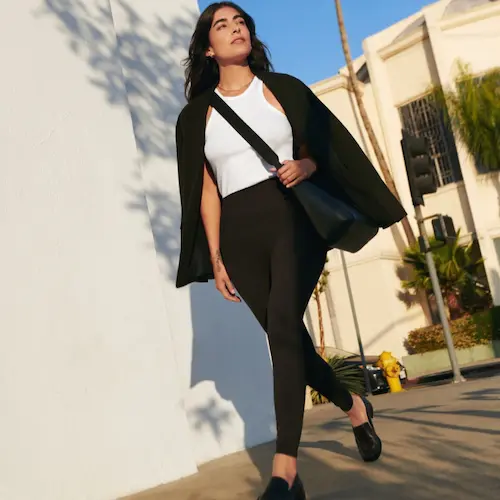 Average pricing: $50 – $70
Known as one of the most sustainable clothing brands out there, Everlane's leggings are well worth mentioning.
With options that are functional, comfortable, and cute, you really can't go wrong.
---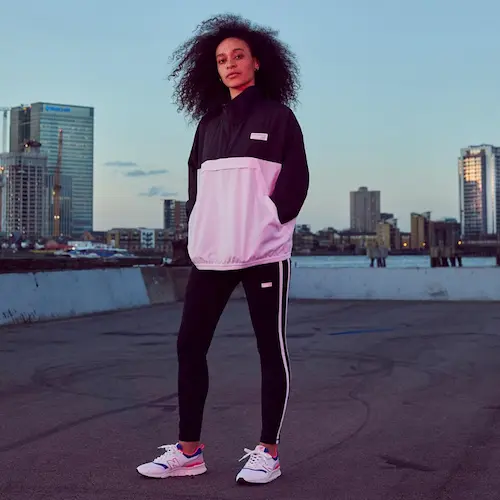 Average pricing: $40 – $90
New Balance will help you transform into the healthy and sporty person you have always wanted to be!
Whether you are going on a long run or hike or staying at home and getting some work done, New Balance has a wide variety of leggings to keep you feeling cool, fit and healthy all at once.
---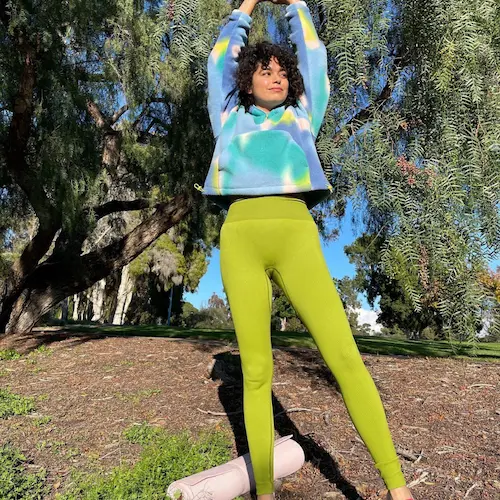 Average pricing: $70 – $90
Outdoor Voices specializes in sporty leggings that will help you stay active and, most importantly, comfortable.
With solid and multicolored prints, their form-fitting wardrobe staples will become your favorite part of working out (or sitting on the couch).
---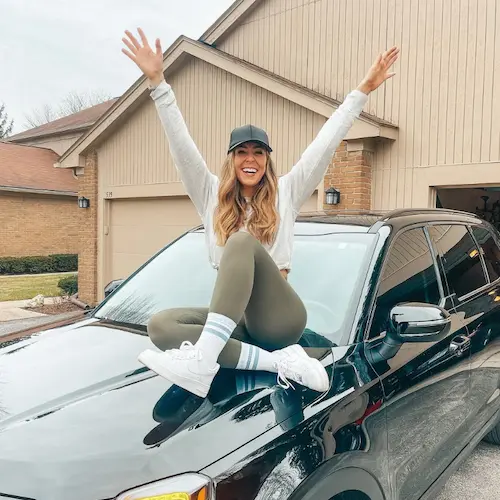 Average pricing: $20 – $35
ColorfulKoala's brand of leggings give you immersive comfort and total control while working out, not to mention they're easy on the wallet.
You may have spotted these recently on Tik Tok – they have sprung to fame for being an amazing Lululemon dupe!
---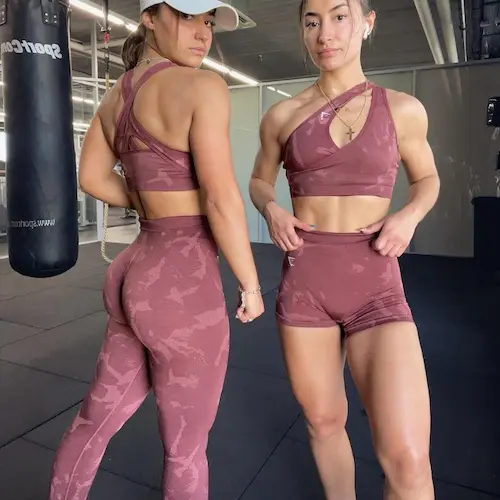 Average pricing: $30 – $60
This is one legging brand you've probably seen all over Instagram! Gymshark makes leggings that don't only feel comfortable, they even look comfortable!
Note: A lot of people complain about cameltoes with this brand of leggings, so proceed with caution. See our Gymshark review for more.
---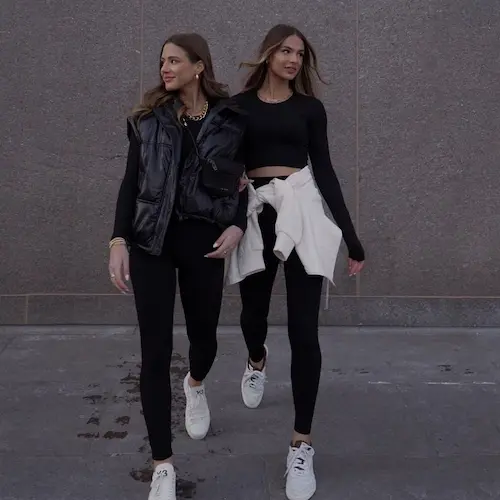 Average pricing: $80 – $120
Commando creates gorgeous leggings, from fashion-forward faux leather to simple leggings that pair with any outfit.
Sustainably produced with expert quality, Commando leggings are definitely a top pick.
---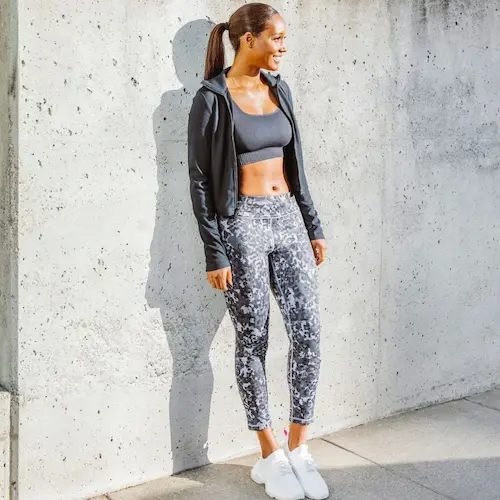 Average pricing: $30 – $70
At Hue, you'll find leggings that will become one of your favorite pieces of clothing.
They are perfect with any wardrobe and will spruce up any outfit. Working out, going out or staying in — no matter what you are up to, Hue leggings will make you look fantastic doing it.
---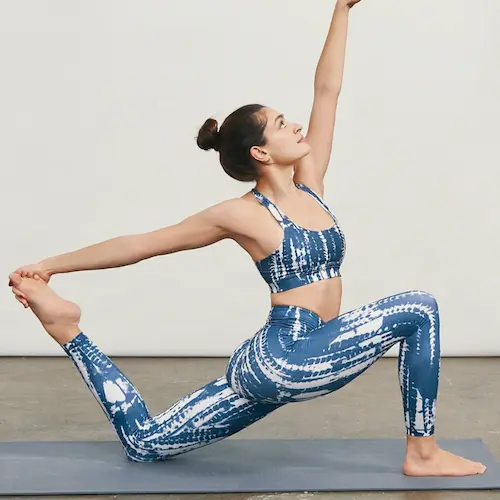 Average pricing: $30 – $45
Danskin sells all sorts of leggings, from capris to mid-range to camo print, and ankle cut (and much more).
All of their leggings are made with quality and look fabulous, not to mention they are functional as well.
---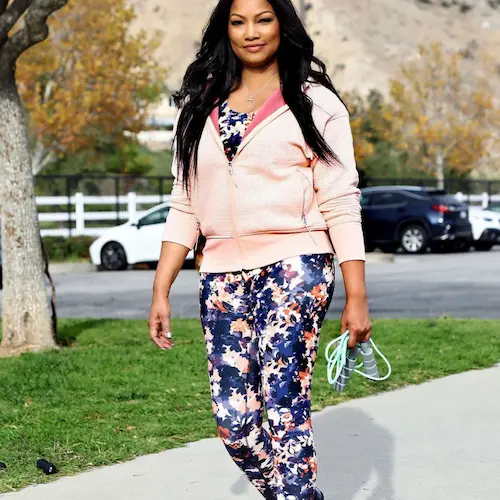 Average pricing: $7 – $20
On a budget? Old Navy has a wide selection of comfortable and fashionable leggings that won't break the bank.
The quality doesn't quite match a brand like Lululemon, but the price is easy on the wallet and the quality is pretty good for the price!
---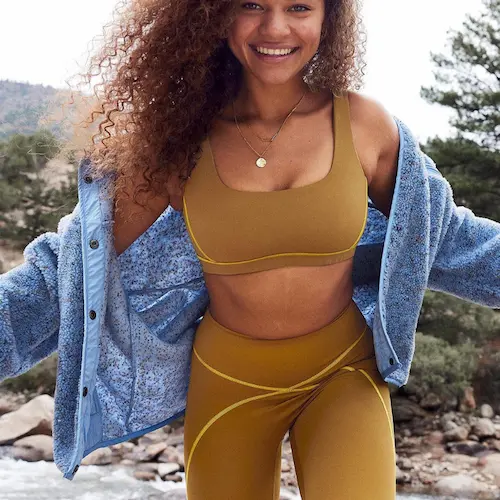 Average pricing: $30 – $60
Aerie takes pride in making comfortable, form-fitting leggings that will become one of your favorite exercise accessories.
From high-waited leggings with pockets to colorful ankle-cut pairs, Aerie has a wide variety for great prices!
---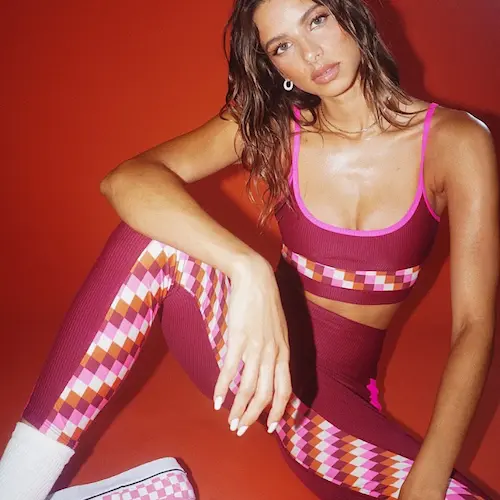 Average pricing: $80 – $130
While their wide collection of swimwear might first come to mind, Beach Riot also sells fantastic leggings!
Their products are bright, colorful, and fun. Most importantly, they feel comfortable, no matter what you are up to.