Shopping for athleisure and can't decide between Gymshark vs Lululemon? We got you.
When it comes to athletic wear, we've come a long way. The athleisure industry has grown immensely over the past couple of years as more people realize you can be comfortable and cute while exercising.
With that being said, Gymshark and Lululemon are popular athleisure brands that generate fanfare whenever they're mentioned thanks to their reputable clothing, trendy styles, and dedicated fanbases.
These brands have two completely different aesthetics, but both have a wide variety of products, top-tier quality of clothing, and a huge social media presence.
So, which brand comes out on top? Keep reading to see our in-depth Gymshark vs Lululemon review!
Gymshark vs Lululemon Overview
Gymshark is a well-loved brand that began in the United Kingdom in 2012 by childhood best friends Ben Francis and Lewis Morgan.
In the very beginning, Gymshark first started selling supplements. Then, with the purchase of a sewing machine and a screen printer, Francis began creating clothing.
Fast-forward to the present, Gymshark is a billion-dollar company that focuses on drive, community, and empowerment.
With an assortment of clothing for women and men, accessories, and equipment, Gymshark is a company with everything you need for a good sweat sesh.
On the other hand, Lululemon is another beloved brand among shoppers.
Established in 1998, Lululemon began with clothes people could wear for yoga, but has evolved to provide clothing for all other athletic needs.
Known for their amazing quality, trendy styles, and huge selection, it's no wonder Lululemon has been at the forefront of the athleisure industry for as long as they have.
As you can see, both brands are popular and reputable for their own unique reasons, so let's see how they stack up when compared side-by-side!
Gymshark
Lululemon (Winner)
–has a similar range of clothing and accessories as Lululemon, but also offers gym equipment

–prices on clothing ranges from $12 – $70

–offers up to an XXL size in leggings

–has a 30-day return policy and offers exchanges in select countries
–has a huge collection of athleisure, casual wear, and accessories for women and men

–prices on clothing range from $17 – $300

–offers up to size 14 in leggings

–also has a 30-day return policy, but exchanges must be made in-store
Gymshark vs Lululemon
After briefly comparing the two brands, let's now go into more depth and take a look at how these brands differ and what they offer.
What They Have to Offer
Providing athleisure specifically for gym-goers, Gymshark has a lot of products to choose from for women and men.
Cute leggings, trendy sports bras, cool hoodies, and flattering t-shirts are among some of the items you can get from Gymshark. You can also shop for accessories like water bottles and gym bags, and they also carry some gym equipment for purchase.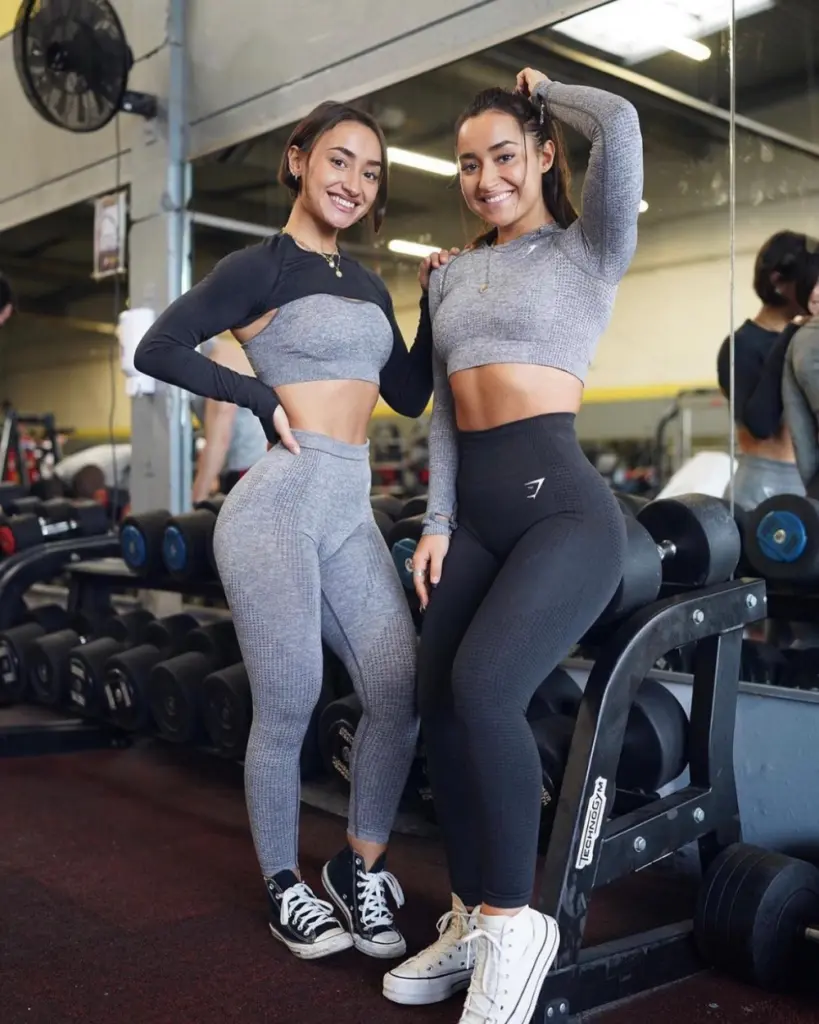 With the brand's mission statement being, "We exist to unite the conditioning community," it's no doubt why Gymshark is all about vision, progress, strength, and empowerment.
Specifically, Gymshark appeals to a younger demographic who want to look good to feel good.
To help connect with their target audience, Gymshark's social media presence is huge, as are their partnerships with influencers and fitness gurus.
An OG company in the athleisure industry, there's a reason why Lululemon's popularity hasn't fizzled out.
The brand's ability to evolve with the trends and demands of what shoppers want in combination with their high-quality clothing is why Lululemon is always in the conversation about athletic wear.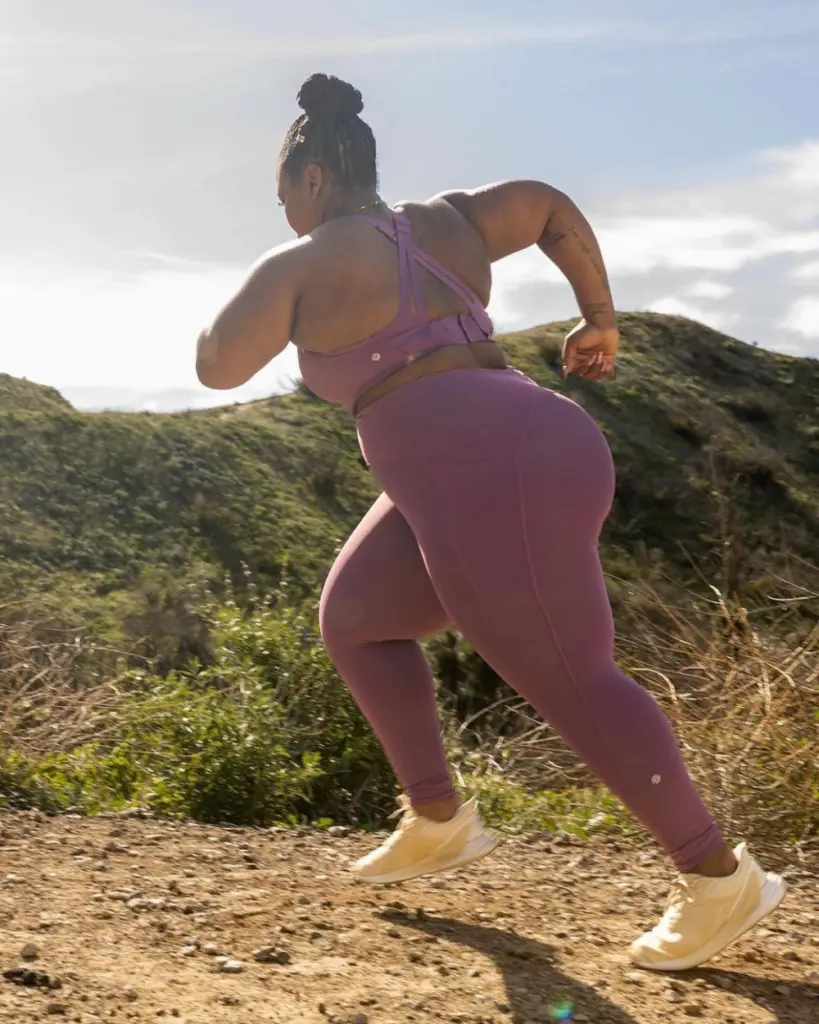 The company has grown immensely from their yoga roots, and now offers clothing for all kinds of activities aside from going to the gym like golf, running, and tennis.
In fact, Lululemon also offers casual wear like pants, hoodies, t-shirts, and jackets!
Pricing
Gymshark is definitely way cheaper than Lululemon.
Leggings alone — which have a price range of $60 – $65 on Gymshark — are the same price of Lululemon's leggings that are on sale.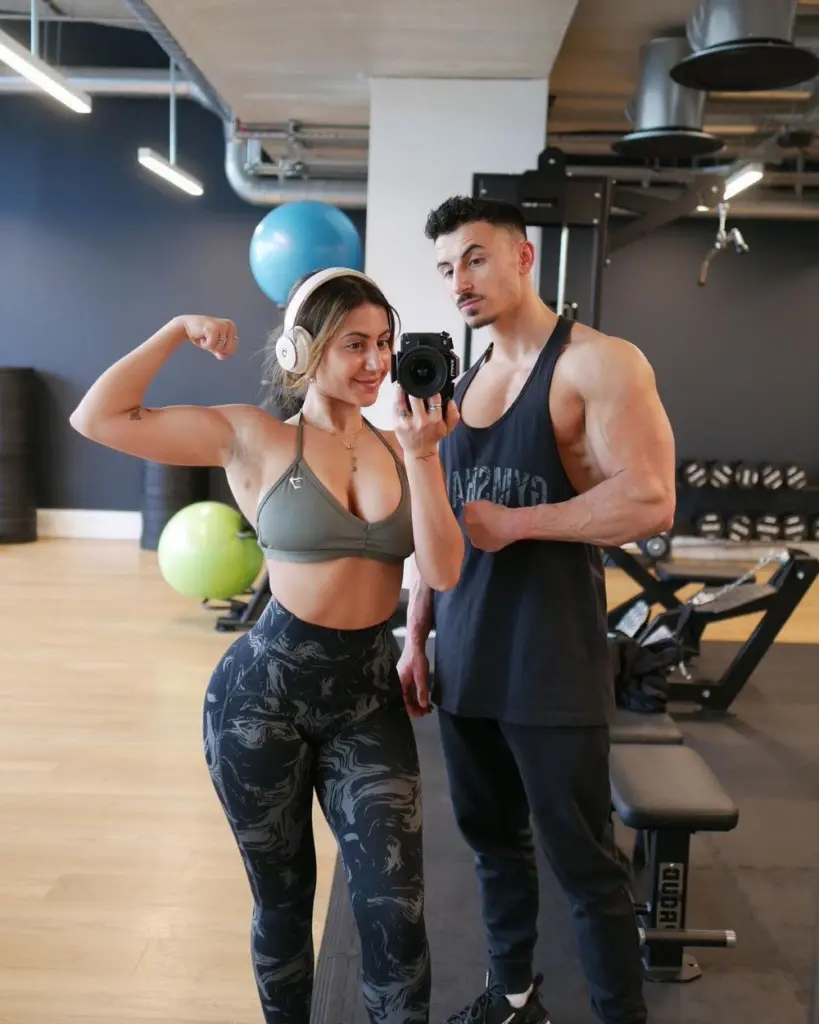 The lowest price of leggings Lululemon has to offer without a sale sits at $98.
With that being said, Gymshark is clearly the cheaper choice for people who want reliable gym-wear at an accessible price.
It's no secret that Lululemon is a pricey brand, but that's because you absolutely get what you pay for.
Known for their technical fabrics that smooth, mold, shape, and absorb, Lululemon takes the time to really make their products worth it.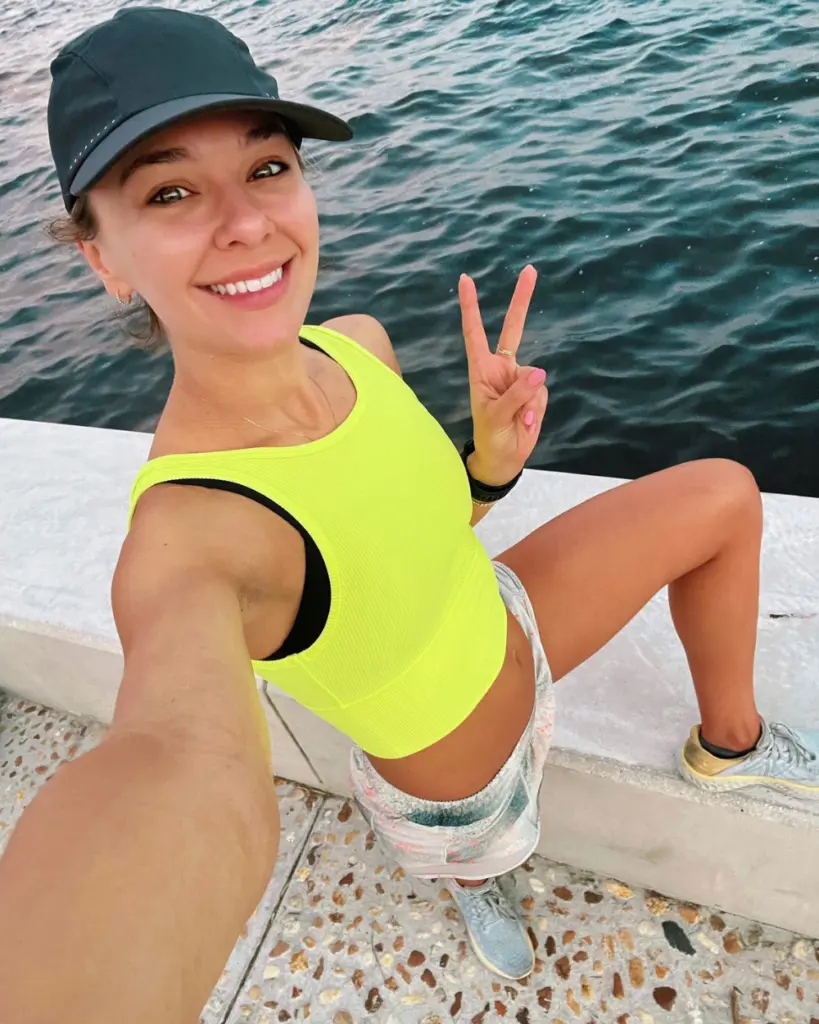 If you're shopping for leggings to work out in, the lowest price is $98, while the most expensive climbs to $148.
So, if you're looking to invest in athleisure you know will last, or if you have the funds to splurge, Lululemon is always a reliable spot to shop from.
Quality
For a reasonable price, Gymshark offers some excellent clothing that can last even your most intense workouts.
The most well-loved collections — like the Vital collection and the Seamless collection — are super popular for their compression, thickness, and squat-proof material.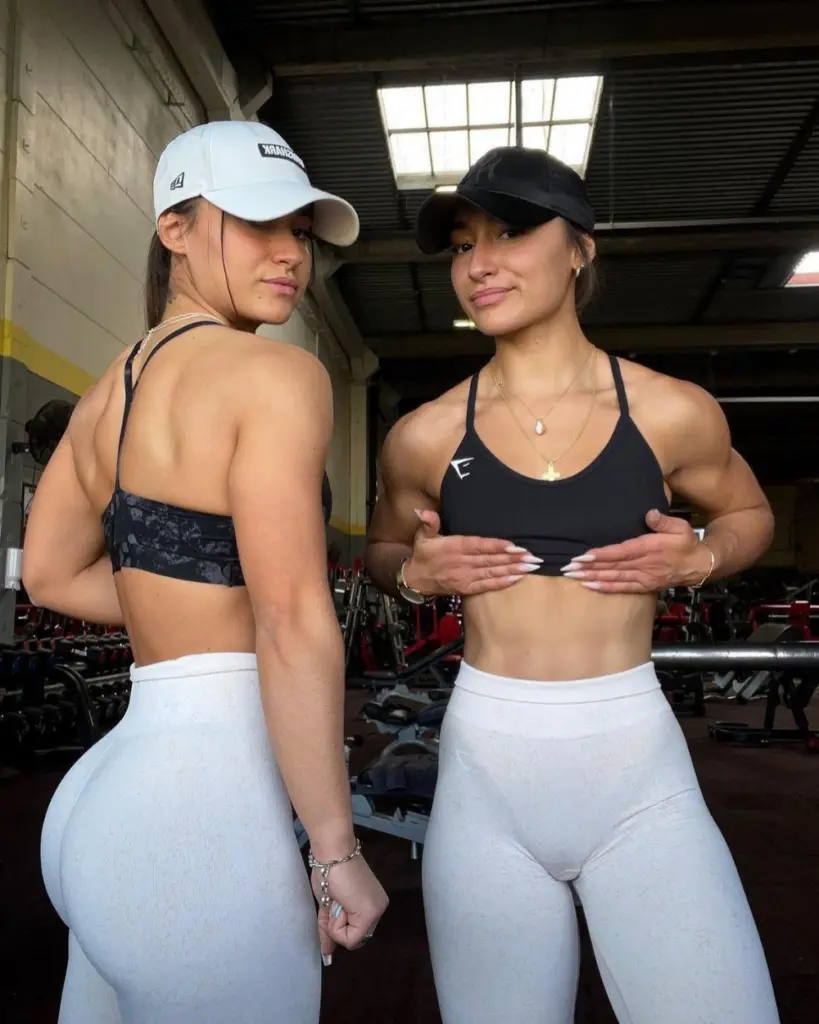 However, some customers are saying that other products start to pill and stretch after a while, and lighter-colored leggings are a bit sheer.
The quality isn't on par with Lululemon, but the affordable price point along with their exceptional clothing is what makes Gymshark great.
In fact, shoppers are also raving about how amazing Gymshark customer support is.
If you receive a product that's not to your liking, oftentimes the company will allow you to keep it, and send you another product.
As mentioned before, Lululemon takes great care to create the best possible blends of fabrics using technical fabrics and technologies.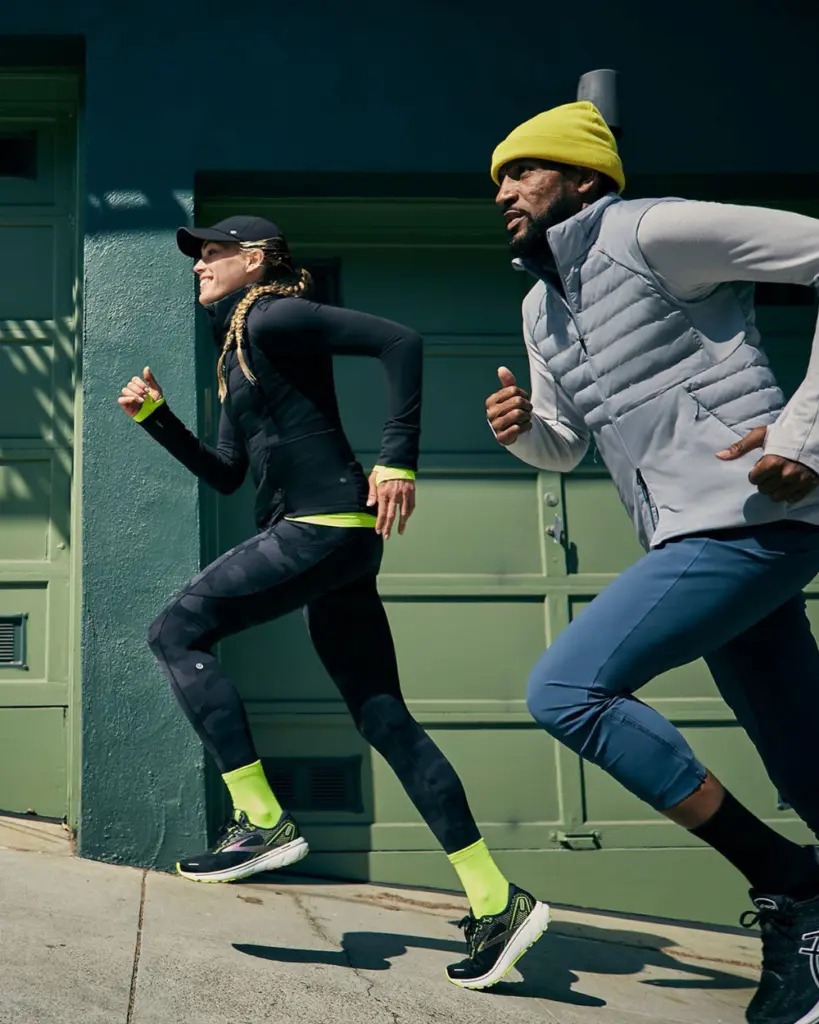 Their ability to evolve and mold to shopper's demands for the newest trends all while keeping the top-tier quality of their clothing is what makes Lululemon pack such a serious punch.
Because of that, it's no wonder why the brand asks for a bit more money than Gymshark does for their products.
However, customers through and through agree that the investment is worth it if you want your athleisure to last.
What Other Customers Are Saying
Need some more opinions? We got you covered.
We've scoured reviews from real customers and compiled a list of common points made from their feedback:
Gymshark's Vital collection and Seamless collection are the best collections for women
Sometimes the sizing for Gymshark is hit or miss
Gymshark knows how to make gym wear look stylish and trendy with their designs
Lululemon is always reliable in terms of quality
Lululemon is expensive, but worth it
To Wrap it Up: Who's the Winner?
Difficult to beat when it comes to quality and consistency, Lululemon wins.
If you have the money to spend and want stylish athleisure, Lululemon is the place to go for their athletic needs.
However, if you're kind of on a budget but still want to look and feel amazing when working out, Gymshark is still a great brand to buy from!
Though you may need to do a squat test on some of the leggings if you choose to buy them, Gymshark is a fast-growing, popular company for a reason.
And remember, whichever place you choose to shop from, both companies have excellent return and exchange policies!
UP NEXT: Athleta vs Lululemon Review: Which Activewear Is Better?