Among all the seasoned jewelers, Ana Luisa hopes to bring a game-changer with their carbon-neutral jewelry, and it's taking the industry by storm. Keep reading our full Ana Luisa Jewelry review to see if this brand lives up to the hype.
For those of you who are very selective in the ethics of the brands you buy from, it might be worth checking out Ana Luisa. But, is the brand really ethical and eco-friendly? Find out if this company is greenwashing or saving the planet by reading our Ana Luisa Jewelry Review below. 
And, for more sustainable jewelry ideas, check out our list of the best affordable sustainable jewelry brands.
What is Ana Luisa?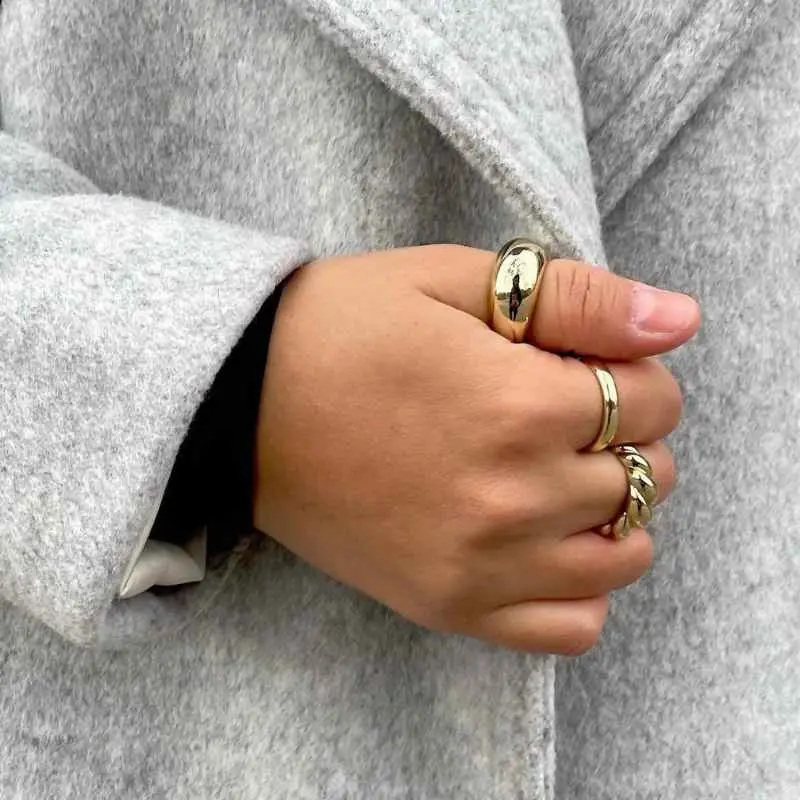 One of the up-and-coming jewelry brands on the market, Ana Luisa adds a new twist to their pieces: carbon-neutral jewelry. According to the company, this means 100% of the emissions related to the crafting of every piece of jewelry is offset from sourcing to end-of-life.
Plus, they also pride themselves on being priced fairly and produced ethically, using recycled materials whenever possible.
Read the company's impact report here.
Ana Luisa Overview
This "green" jewelry brand, founded in 2019, offers a range of gold hoops, layered necklaces, and more at an incredibly affordable price, at around $40-60 per piece.
In addition, the company's motto is "making conscious luxury accessible to everyone."
Is Ana Luisa Legit?
Yes, Ana Luisa is absolutely legit! They sell fine jewelry at around $40-$60 per piece. Whether you want to find that perfect pair of earrings or bracelet, Ana Luisa is definitely worth checking out.
Ana Luisa Jewelry Review
Now that you know a little more about the company, let's look at some of the brand's top-selling pieces.
4.85 out of 5 stars based on 241 reviews
These 14K gold on brass earrings have freshwater pearls to add a touch of elegance to your everyday outfits.
It's no wonder these hoops have such great reviews—they're lightweight, hypoallergenic, and perfect for everyday wear.
---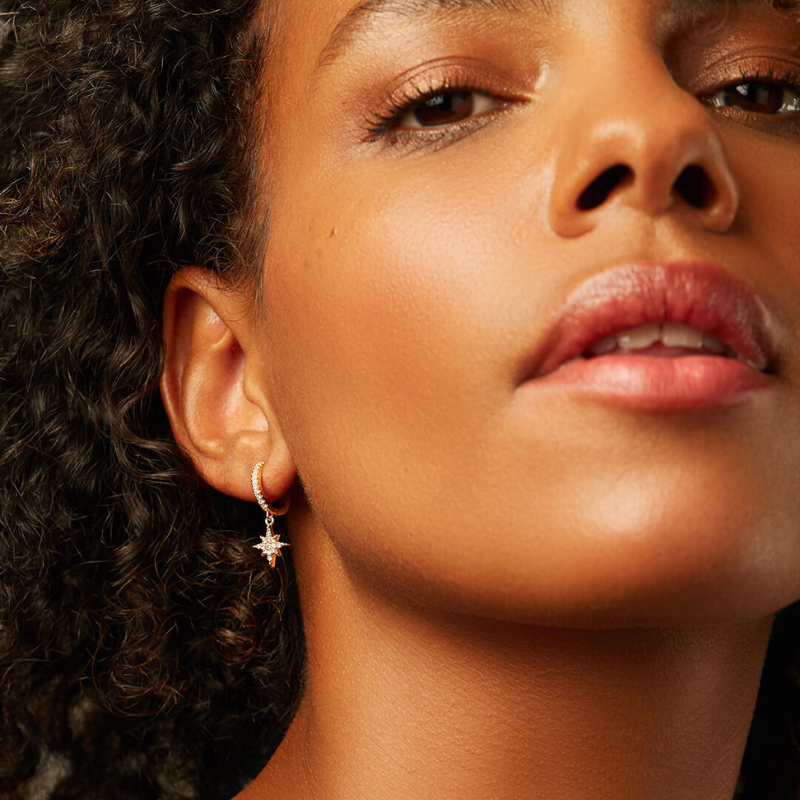 4.7 out of 5 stars based on 184 reviews
These mismatched moons and star celestial hoops feature sparkling cubic zirconia gems dipped in 14k gold.
In addition, they're simple enough for any occasion, but they are also a unique way to bring a little piece of the universe with you everywhere you go.
---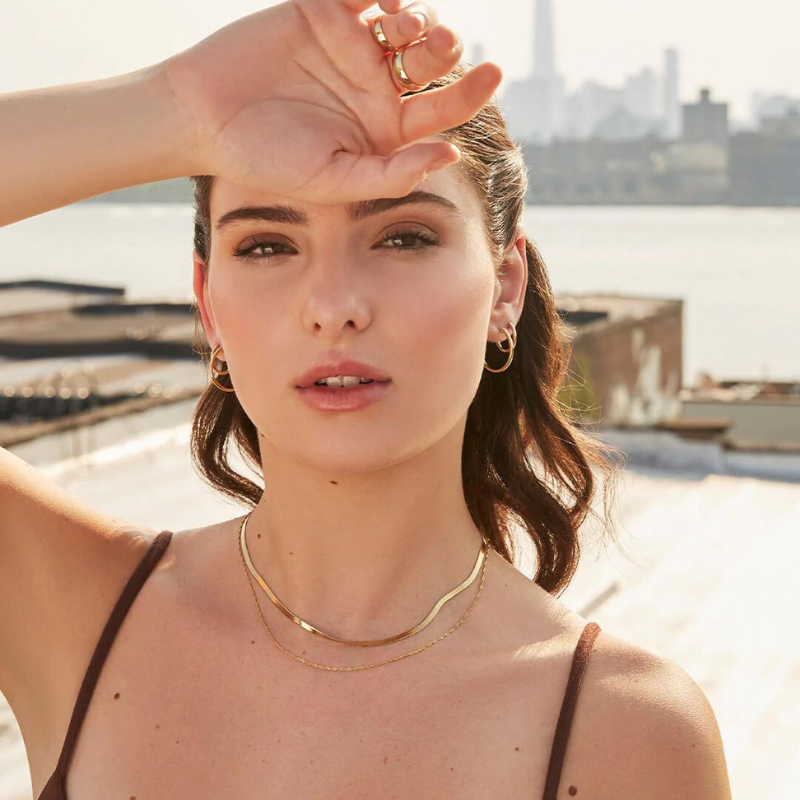 4.6 out of 5 stars based on 52 reviews.
This gold chain necklace is one of Ana Luisa's best sellers for a reason. It's perfect for layering and everyday wear to accessorize any outfit. 
Plus, it can be dressed up or down and is versatile enough to wear with anything in your closet.
---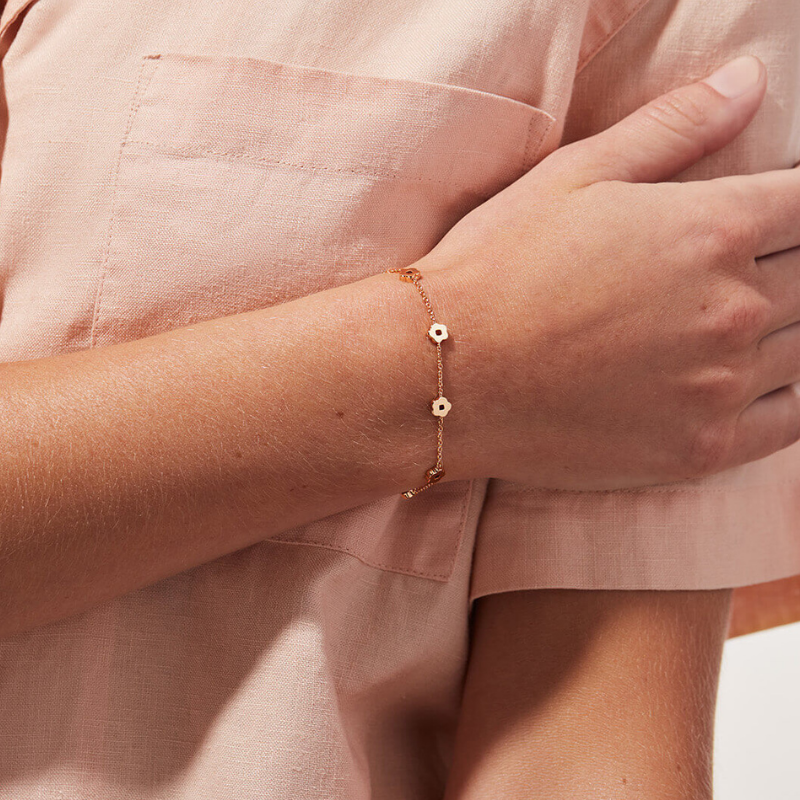 4.8 out of 5 Stars based on 150 reviews
This flower charm bracelet takes a contemporary twist on antique Chinese coins. It was designed by YouTube star Rowena Tsai and matches several other Ana Luisa pieces. 
Plus, this bracelet is super dainty and feminine. So if you're looking for the perfect everyday piece of jewelry, this is it.
Overall: ★★★★ 4 stars
Ana Luisa customers were splendidly happy with their purchases in all tiers: quality, price, shipping, and more.
Most were surprised by the excellent quality for a reasonable price, generally less than other jewelers, and their sustainability, too.
However, a few customers did say the pieces felt too thin and fragile, and quite a few international customers say the cost isn't worth it because of the poor currency rate. 
Shipping: ★★★★ 4 stars
Customers were impressed with the cute packaging the jewelry came in and said their deliveries were correct and on time. Although, some international customers said that they shipping price is too high to ship out of country.
Price: ★★★★★ 5 stars
Most customers comment on how affordable Ana Luisa jewelry is. The company offers luxury staple pieces for around $40-$60. 
Quality: ★★★★ 4 stars
Most customers said the jewelry was made from excellent materials and shined in quality. Shoppers were impressed they could get such a great sustainable product at an affordable price.
However, there are some negative reviews that state the jewelry felt thin, cheap, or fragile.
What Other Customers Are Saying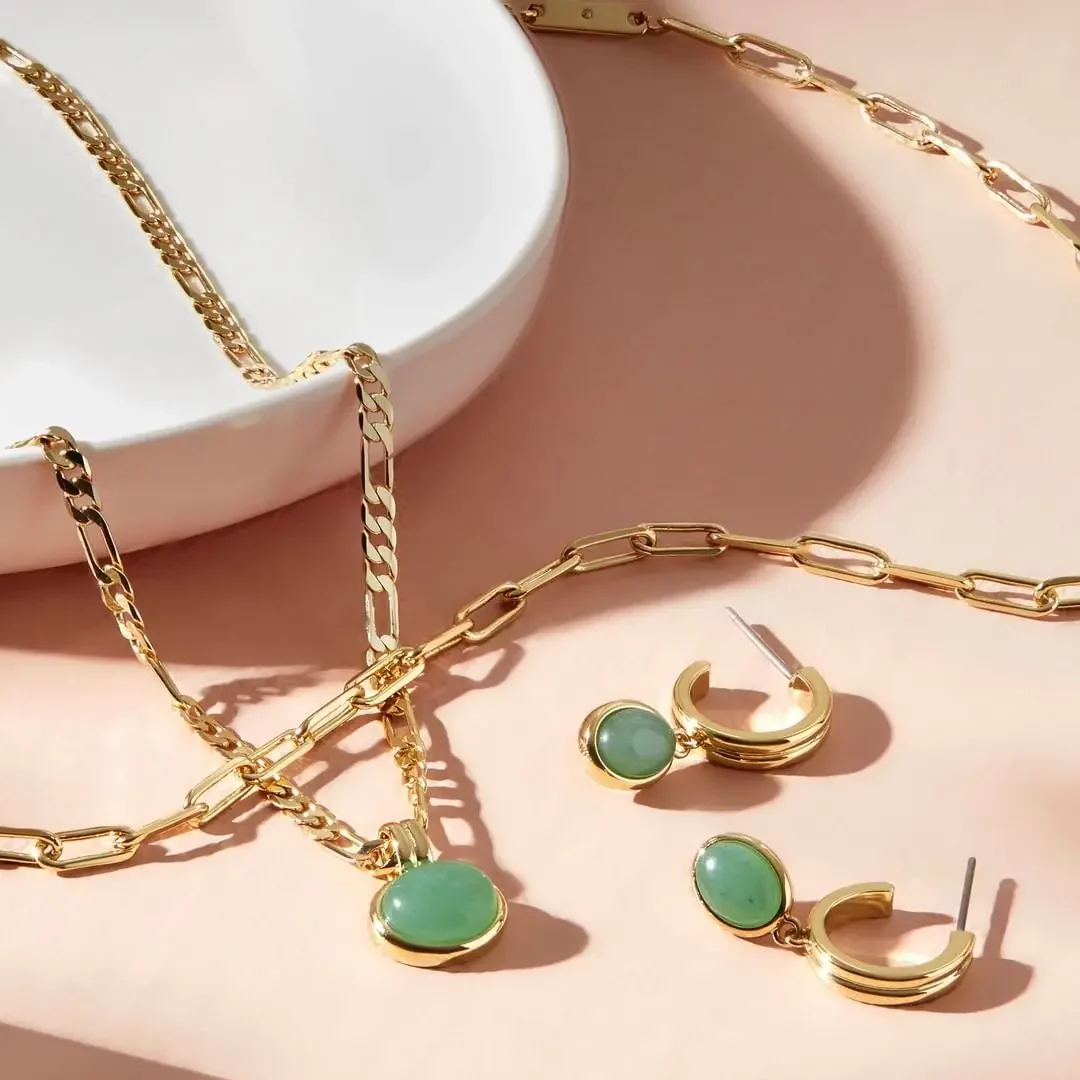 After searching through reviews on Trustpilot and Reddit, we found the main feedback about this brand. Overall, customers say Ana Luisa jewelry is:
Great for sensitive skin
Good quality for the price
Has beautiful designs
Offers unique staple pieces
Some customers say the products felt thin or fragile
International customers say the price is too high to ship
Since Ana Luisa has so many great reviews on their website, let's take a look at some of the brand's best-sellers:
Toda earrings: 4.7 out of 5 stars with over 200 reviews
Mini Huggie Hoop earrings: 4.6 out of 5 stars with over 200 reviews
Meesh necklace: 4.9 out of 5 stars with over 150 reviews
Is Ana Luisa Jewelry Waterproof?
On their FAQ page, Ana Luisa recommends keeping your jewelry away from water, perfume, and anything else that might cause it to tarnish or oxidize. You shouldn't wear your jewelry while swimming, showering, or any other activity that might get your jewelry wet.
Does Ana Luisa Jewelry Tarnish?
Ana Luisa jewelry can tarnish if not taken care of properly. Make sure to follow the instructions when it comes to proper care of your jewelry, such as taking it off to shower.
Return Policy
According to their return policy, all returns are accepted on all unworn, undamaged items within 30 days.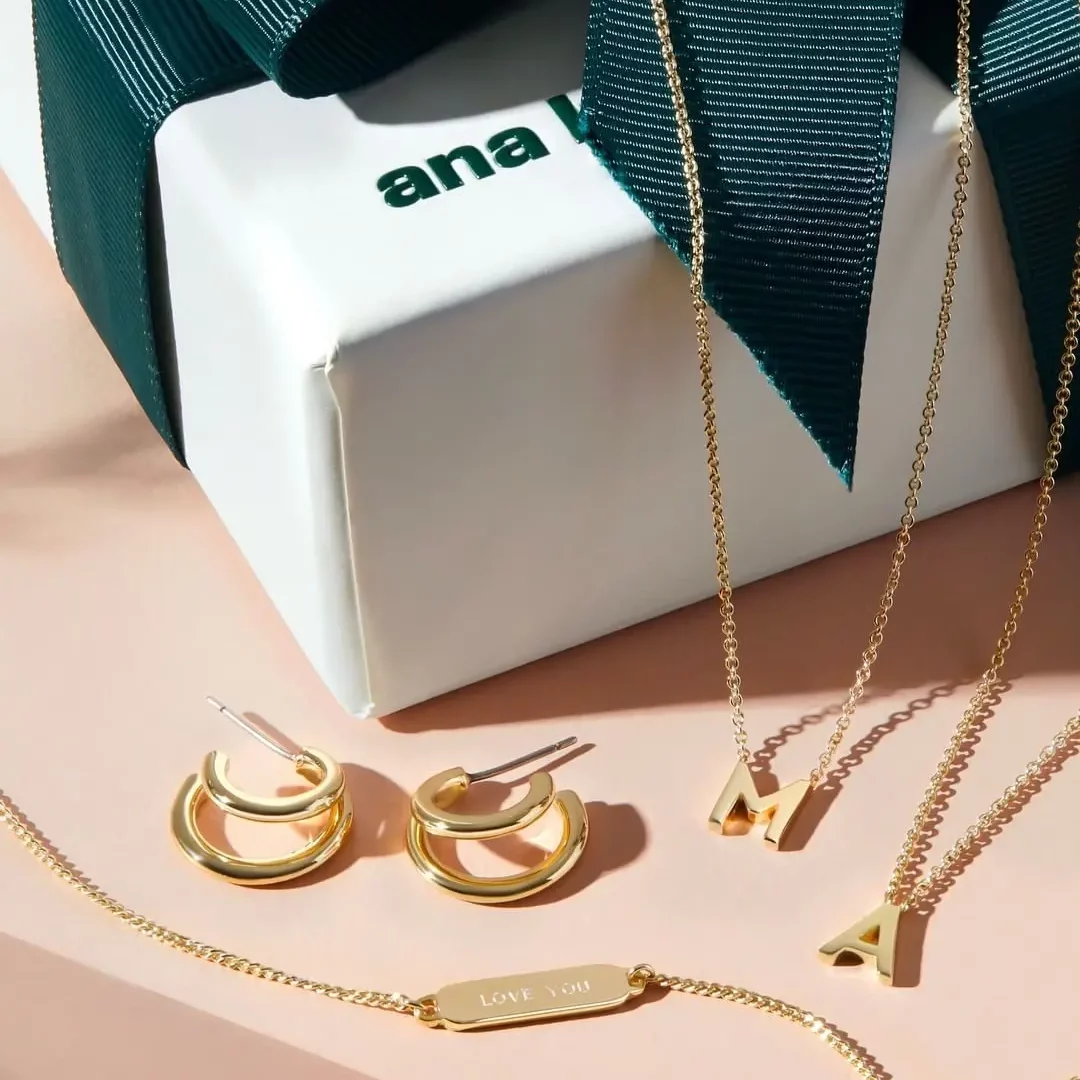 RELATED: Ana Luisa vs Mejuri: Which Jeweler Is Superior?
In Conclusion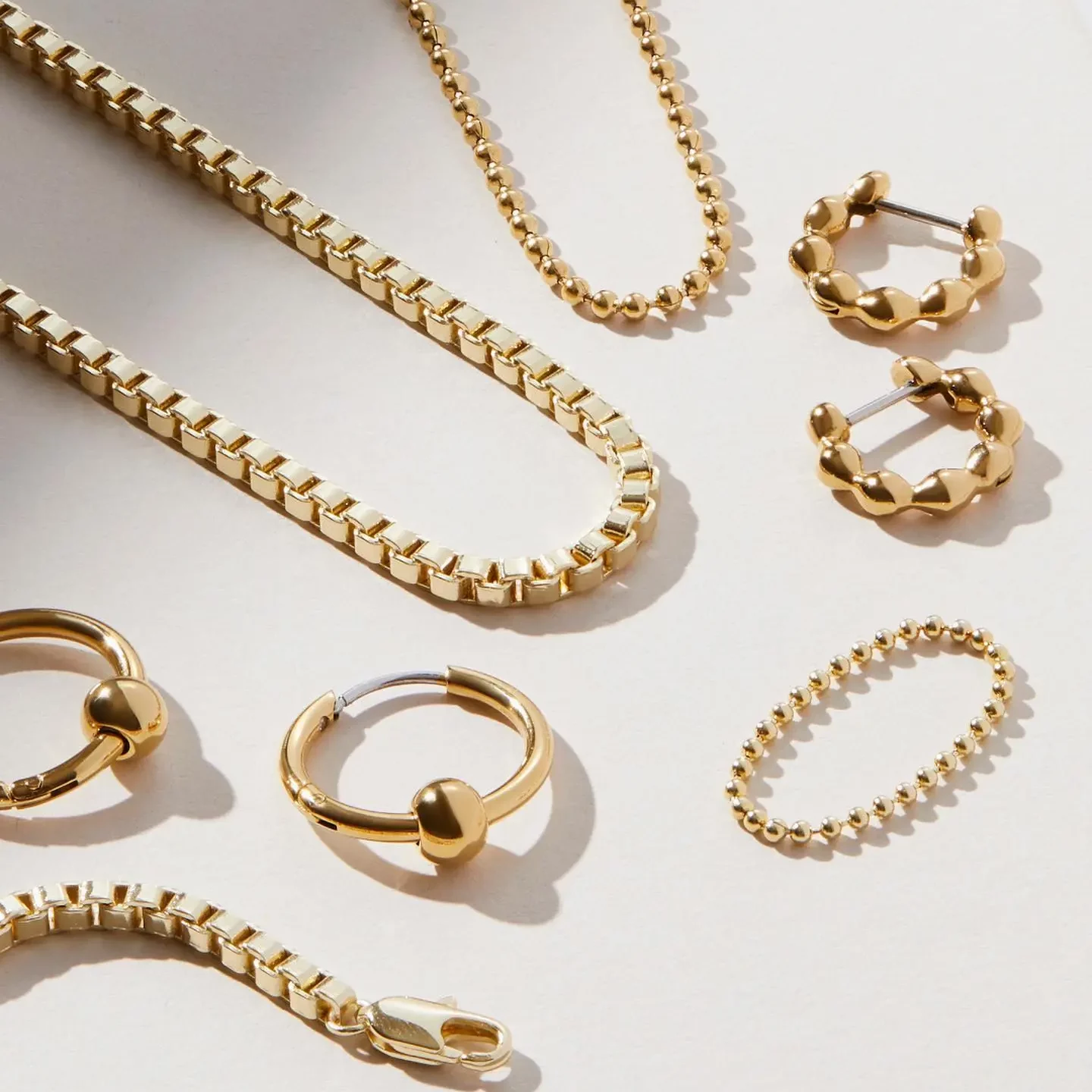 Ana Luisa offers something new and different in the land of jewelry: sustainable ethics. This brand truly cares about its impact on the planet and attracts customers for that reason. 
However, even without their commitment to carbon neutrality, they also offer affordable pieces that look and feel elegant and upscale. 
Some customers felt as though the pieces were thin or cheap, while others were impressed with the quality for such a low price. However, a lot of international customers felt the currency rate was too high to justify their purchases, so that's something to keep in mind. 
We hope this Ana Luisa Jewelry Review helped you decide whether or not to shop with this sustainable brand!
Brands Like Ana Luisa:
Mejuri (read our Mejuri review)
UP NEXT: Gorjana Jewelry Review: Fine Jewelry At An Affordable Price?