Picking out glasses frames nowadays is more complicated than ever with so many options to choose from online. You want something fun and cute but also classy and timeless since you'll likely be wearing the same pair for at least the next year or so.
If you're like me, your glasses are basically an extension of your face. It's one of the most noticeable things about us, so of course it makes sense to want frames that match our style and make us feel great, too.
That's where Zeelool comes in.
A company that specializes in eyewear, Zeelool has a huge social media presence and provides stylish glasses for all.
But is it worth the hype? Read our Zeelool reviews to find out!
RELATED: 13 Brands Like Warby Parker To Up Your Eyewear Game
What is Zeelool?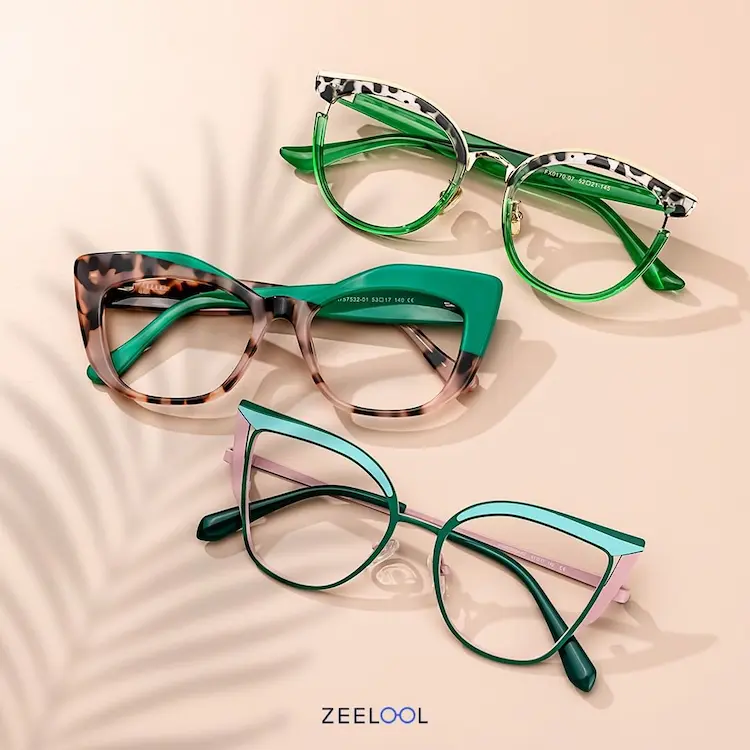 Founded in 2017, Zeelool is an eyewear company that provides affordable and fashionable glasses for all.
Merging necessity with style, Zeelool offers glasses of all sorts of styles, shapes, and colors to cater to everyone's unique style. This means glasses wearers everywhere can feel like their best selves!
Is Zeelool Legit?
Absolutely! Zeelool is a legitimate company and has an impressive social media following. In fact, 2022 marks Zeelool's fifth anniversary as a company.
Now that we've got that covered, let's head into the reviews.
Zeelool Reviews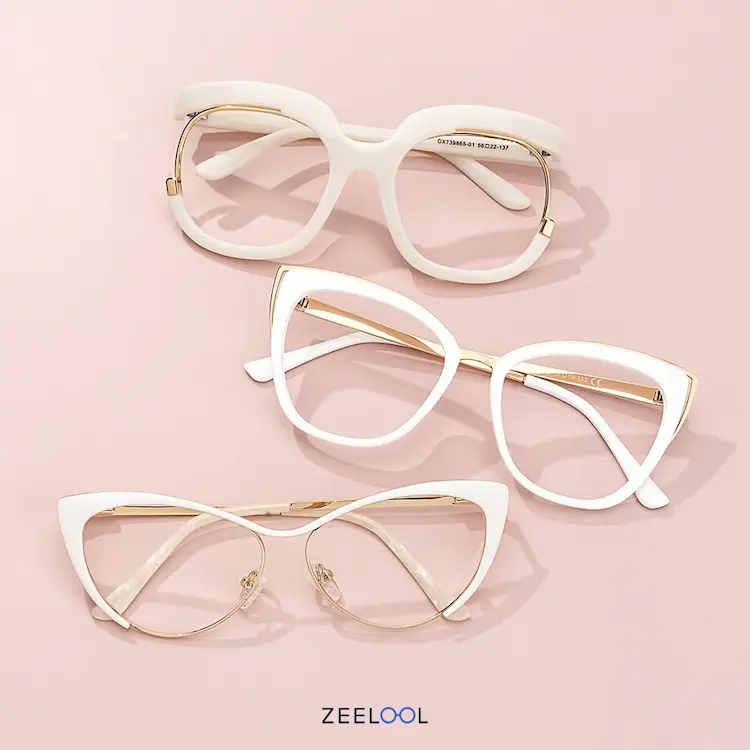 Overall: ★★★★ 4 stars
In general, customers are super satisfied with their orders from Zeelool!
Shoppers praise the high-quality and beautiful frames and the prompt shipping times. Customers also love the huge selection Zeelool has to choose from, as well as how affordable the pricing is.
The only common negative critique customers share is having difficulties contacting customer service and the subpar return policy.
Quality: ★★★★ 4 stars
For such affordable prices, customers rave about how sturdy and high-quality Zeelool's frames are.
Zeelool also gives shoppers the option to shop by materials, including acetate, wood, metal, titanium, and more.
Many customers say they were surprised by how good the quality is.
Price: ★★★★★ 5 stars
Let's be real: glasses are expensive. Zeelool closes the gap between fashion and finance, bringing accessible and affordable eyewear for everyone.
Aside from the brand's flash sales, Zeelool also has glasses starting as low as $5 and as high as $120, which is totally a steal.
Styles: ★★★★★ 5 stars
Zeelool has all types of eyewear to match anyone's style.
Customers can shop by frame shape, frame type, material, size, and color!
In fact, ordering glasses from Zeelool is easy thanks to the company's how-to guide, which includes how to measure frame size, how to fill out a prescription, as well as a guide to determine the best frame for your face shape. 
And if that isn't cool enough, Zeelool also uses AR technology on their website so that you can try on glasses before purchasing.
Shipping: ★★★★ 4 stars
Most customers didn't have an issue with shipping and said it was prompt and efficient. The brand offers free shipping on orders over $69, or it's $6.95 for standard shipping.
Now that we've gone over the basics, let's look at some of Zeelool's most popular items.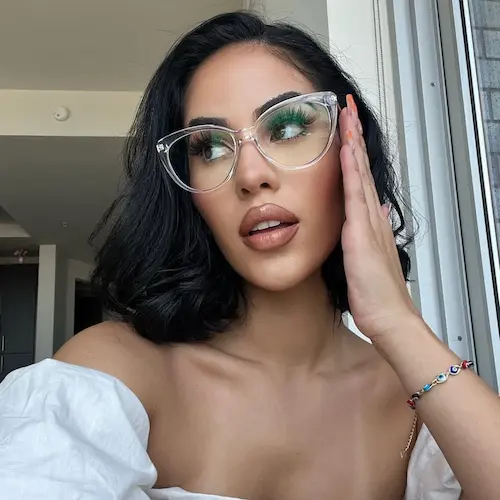 Zeelool has a ton of different styles and colors to choose from when it comes to eyewear for women.
From wiry frames to chunky frames, Zeelool has aviators, cat-eye frames, square frames, and much more!
Here are some of Zeelool's best-selling eyewear for women: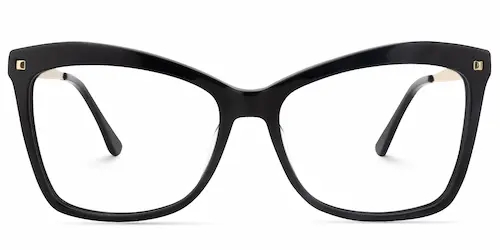 These Isabella frames are Zeelool's top-selling item!
Featuring a butterfly frame, shoppers have the option of choosing from 13 different colors at the low price of $25.
Customers love these frames because the sleek design is perfect for everyday wear, and they fit perfectly on the face.
---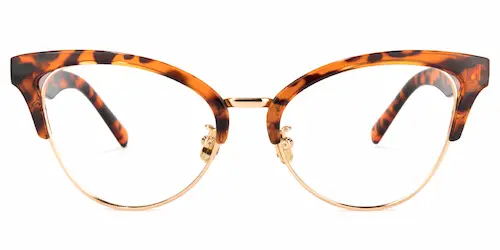 These timeless cat-eye frames are durable, stylish, and come in 4 beautiful designs.
Starting at $28, customers love the Charlene frames not just for the design and how it frames the face, but also for the nose pad that allows the glasses to sit comfortably!
---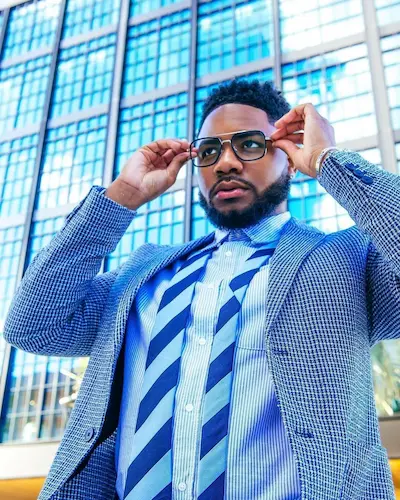 Like the women's eyeglasses department, Zeelool's eyewear selection for men offers the same variety!
With different shapes, frames, and colors to choose from, men have the opportunity to show off their style and personality.
Here are some of Zeelool's most popular eyeglasses for men: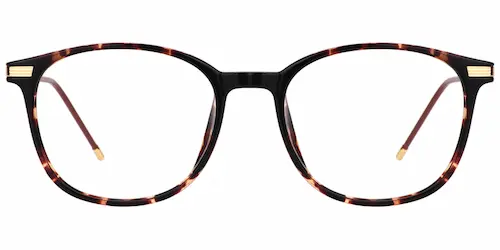 These square-shaped glasses are fully rimmed and made of lightweight plastic, making them perfect for everyday wear and use.
Starting at $25, customers rave about how perfectly the glasses sit on the face and how sturdy they are despite the lightweight feel.
---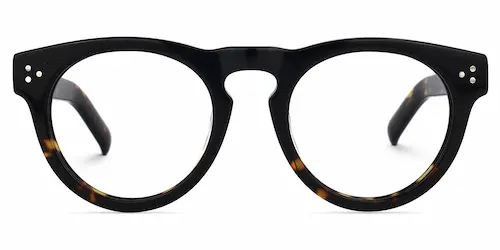 The Malloy glasses are made with acetate and have a rounded shape with a full rim.
These glasses are a bit heavier-feeling due to the durable materials and start at $28 with 6 different colors to choose from.
Customers love the sleek, stylish, and sophisticated design, and they rave about the quality of the frames!
What Customers Are Saying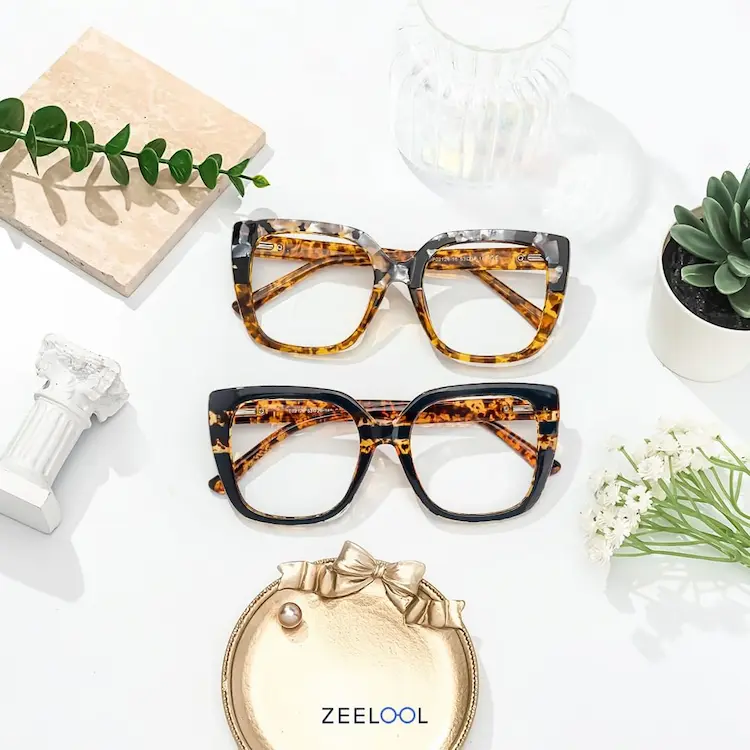 If you need more testimonies about Zeelool, we've got you covered. We scoured the web for real customer reviews and pulled out some of the most important critiques and praises so you don't have to.
Here are some common things customers are saying:
The glasses are super good quality
Don't need to sacrifice style for sight
Amazingly affordable
Some effort goes into getting in contact with customer service
Return policy isn't the greatest
---
In Conclusion: Worth It?
So, is Zeelool worth the hype? We think it's definitely worth checking out!
With all the positive reviews from shoppers raving about how amazing the glasses are, Zeelool seems to be the place to shop for cute, stylish, and affordable eyewear.
Their return policy isn't the greatest, but since the glasses are so affordable, you really don't have much to lose.
We love the different colors and frames Zeelool offers, and we think all the different options allow all glasses-wearers to feel like their best selves!
Zeelool Alternatives
But, if you're not really feeling Zeelool or if you want to explore other options, we have some Zeelool alternatives you can check out:
Return Policy
Zeelool has a one-year warranty with all eyewear that covers obvious defects in the material or craftsmanship of the glasses.
If there are issues with the material or the craftsmanship, Zeelool allows a one-time replacement policy free of charge, so long as the defects are not caused by improper care of the eyewear on the customer's end.
For other issues such as sizing, prescription, or personal dislike, customers must contact the Zeelool team within 30 days after receiving the product to be considered for a refund, return, or exchange.
It's also important to note that you will only receive a partial refund or a discount for your next order.
FAQs
Where is Zeelool located?
According to Zeelool's social media, the company is located in Delaware. 
How long does it take Zeelool to deliver?
When shipping within the United States, Zeelool's standard shipping method takes from 14 to 21 days. Advanced shipping takes 10 to 16 days, while business express shipping takes 7 to 14 days.