Whether for exercise or comfort, yoga pants and leggings are the ultimate cozy attire. They're snug, easy to move in, and perfect for any errand, gym day, or for lounging around.
But are yoga pants and leggings the same thing? Or is one better than the other?
Keep reading to see the main differences between yoga pants vs leggings!
What's the Difference Between Yoga Pants and Leggings?
Mainly, the differences between yoga pants and leggings are the style and material used. Yoga pants tend to be thicker and more durable for athletic use, while leggings are usually thinner and softer, more suitable for lounging.
However, many people use leggings as workout attire as well.
Below, we have a chart with the main points regarding the similarities and differences between yoga pants and leggings.
Yoga Pants vs Leggings: Overview
Yoga Pants
Leggings
-Can be used as athletic wear or casual wear

-Usually made with thicker material

-Usually flares out at the bottom

-Super comfortable

-Has stretchy fabric for easy movement
-Can be used as athletic wear or casual wear

-Usually made with skin-tight material

-Lots of variations based on material blends and style

-Super comfortable

-Molds to the body by clinging to the skin
Now that we've taken a look at the general points, let's get to the specifics.
Yoga Pants vs Leggings
Style
Yoga Pants
Typically, yoga pants are tight around the waist and then flare out toward the bottom.
Almost like a super relaxed boot-cut, yoga pants are made to make you comfortable.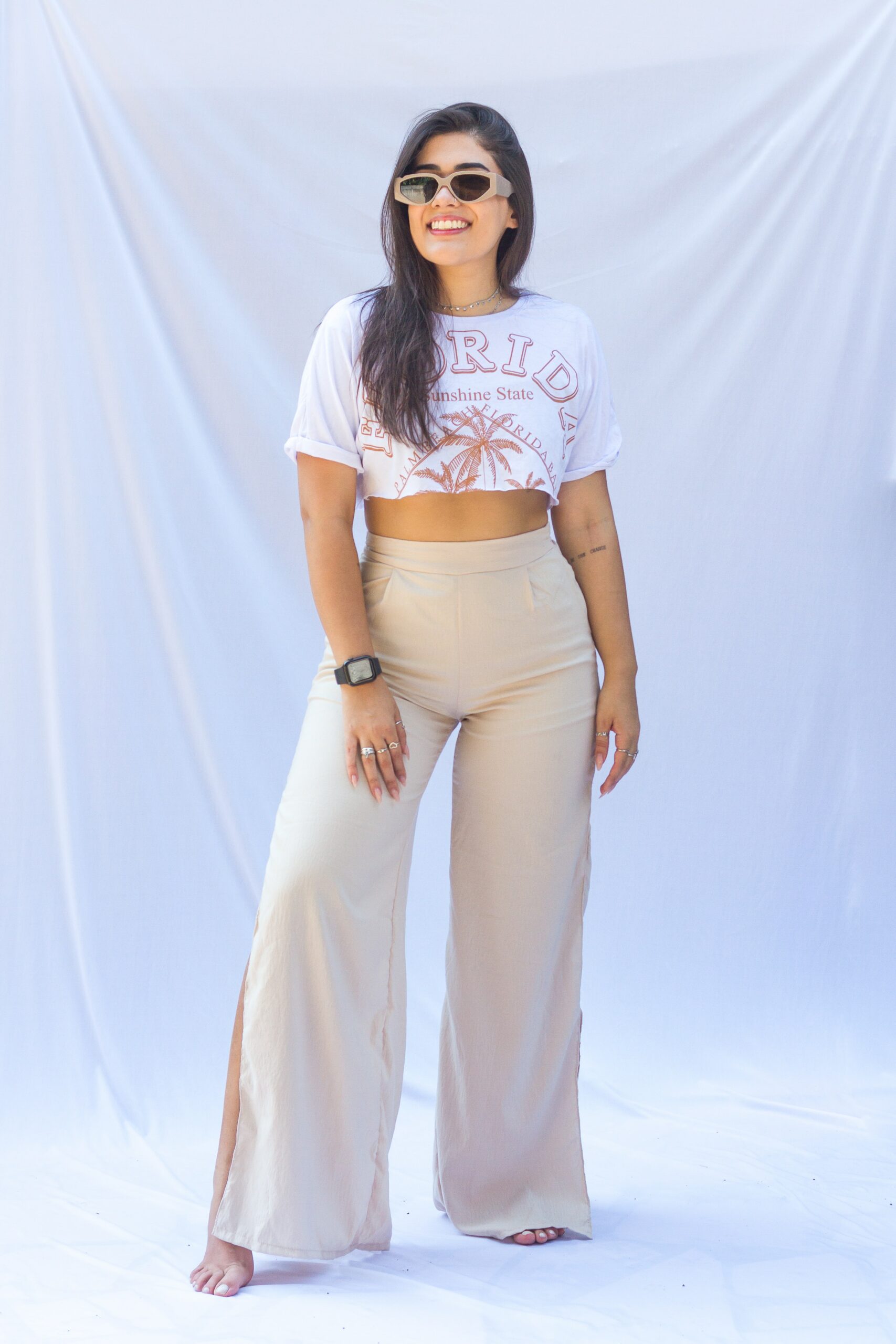 Considering the name, it's obvious that yoga pants were created and mostly used for yoga and pilates. However, yoga pants (and flare bottoms in general) seem to be making a comeback in fashion!
Prominently worn as streetwear in the early 2000s, the yoga pants revival is alive and well — and I hope it's here to stay.
Now, yoga pants can be used as daywear when you're on the go, and with the leaps and bounds the athleisure industry has taken, there are so many trendy colors to pick from. 
Leggings
The evolution of leggings is truly one for the books.
At the beginning of its life, leggings were made of thin, almost always see-through material, and mainly used as an undergarment for skirts or dresses.
People used leggings to simply keep their legs warm, and if they found a thick enough pair, perhaps they were also bold enough to exercise in them.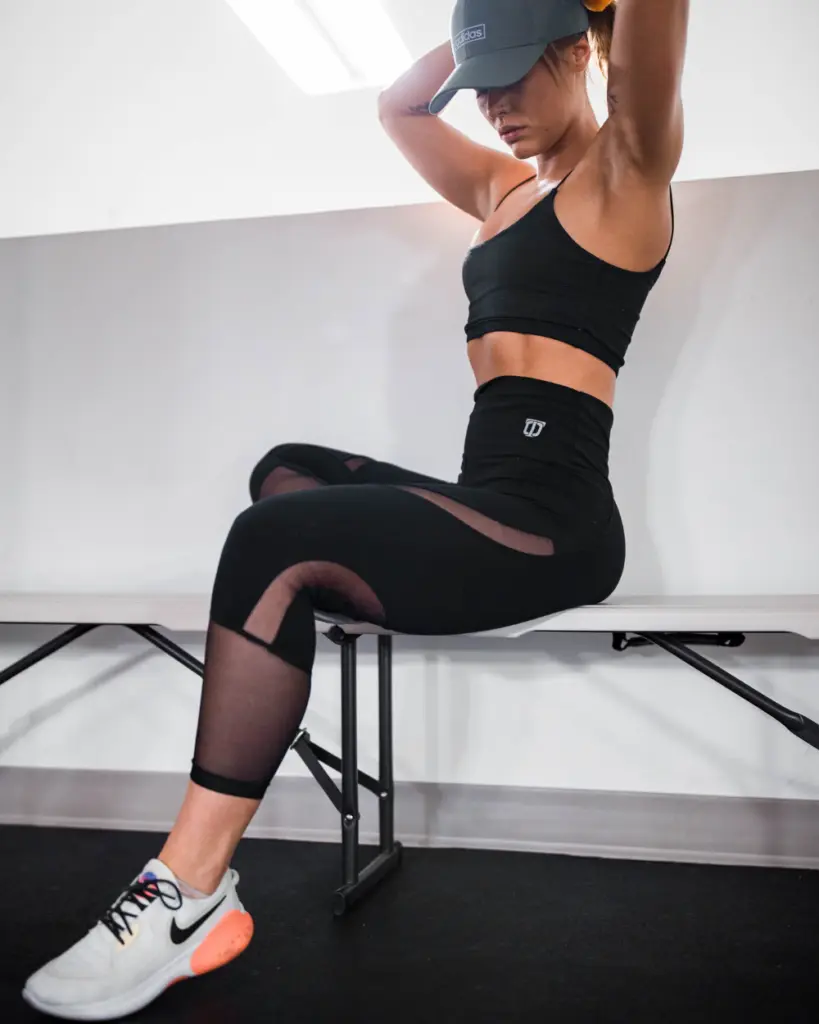 Fast-forward to the present, leggings are an everyday staple.
Whether you're going out to do errands, heading to the gym for a sweat sesh, or even just going out to brunch, there is a pair of leggings for everything.
Don't get me wrong, they do still sell leggings meant to be undergarments, but now the athletic industry also offers leggings that are sweat-wicking, technical, body-sculpting, and more. 
Not only that, but leggings are now available in so many different cute colors and stylish prints, and there are leggings that have pockets!
Uses
Yoga Pants
The best part about yoga pants is they are so easy to put on.
With the stretchy material and the flare at the end, your legs don't feel constricted, and your feet don't get tangled up at the bottom while trying to fit them through the footholes.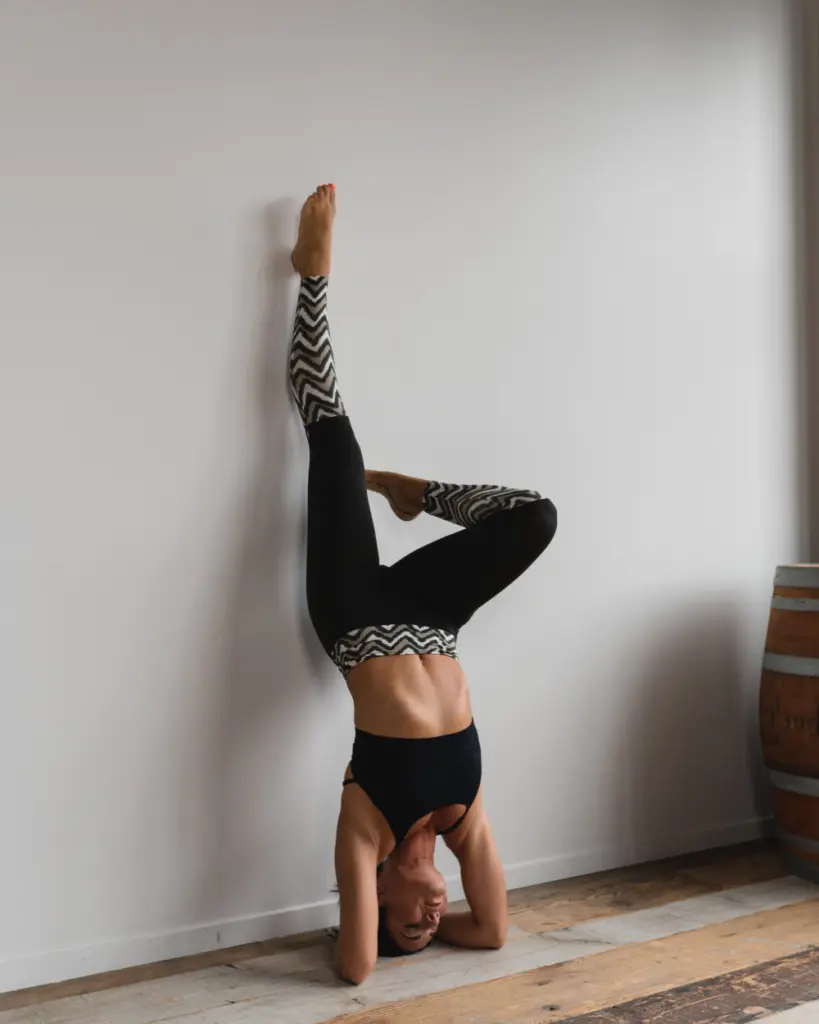 Before, yoga pants were strictly worn for exercise purposes, but nowadays?
People also wear them to the grocery store, around the house to lounge in, and even to grab lunch with friends. 
Leggings
Leggings are more of an inconvenience to put on in comparison to yoga pants.
Because of the clingy material meant to hug your body, you're most likely going to be doing a little wiggly dance trying to put your leggings on.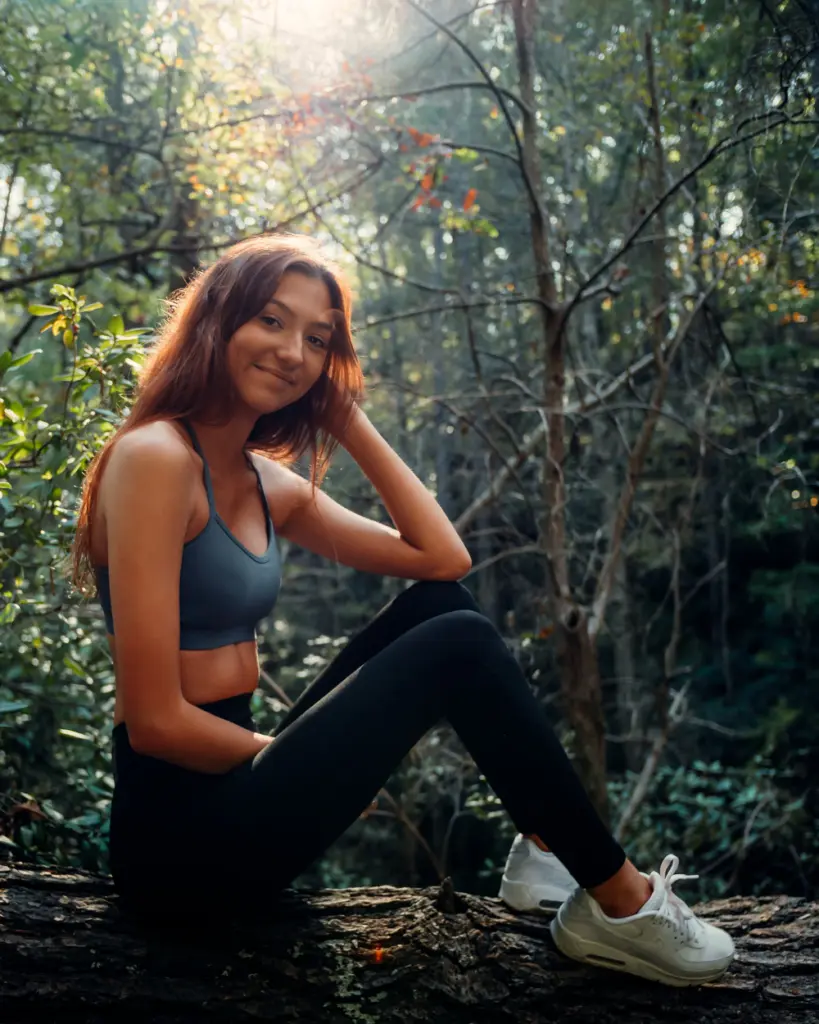 Much like yoga pants though, leggings can be worn almost anywhere nowadays. They are the ultimate comfort clothing when you have a busy day and don't want to feel weighed down by jeans.
Not just that, but with brands like Lululemon and Gymshark coming out with awesome styles of leggings for the gym and for casual wear to fit anyone's tastes, it's no wonder leggings are such a staple closet item.
RELATED: 10 Best Lululemon Leggings For Every Workout
Materials
Yoga Pants
Yoga pants can be made with materials like cotton, spandex, nylon, and even wool. These materials are what give yoga pants that soft touch and smooth-looking finish.
One of the most distinguishable features of some yoga pants is the thick, fold-over waistbands that are meant to provide support, compression, flexibility, and comfort. 
Leggings
The materials used for leggings are quite similar to those of yoga pants, simply because both types of clothing need that stretchy, buttery-soft touch everyone loves.
With that being said, leggings are also made mainly with nylon, spandex, elastane, and cotton.
Brands
Yoga Pants
The most iconic places and well-known places to grab a pair of yoga pants include Lululemon, Alo Yoga, and Athleta.
Specifically, both Lululemon and Alo Yoga started out because they wanted to create comfortable clothes for yogis!
RELATED: Alo Yoga vs Lululemon Review: Which Brand Wins?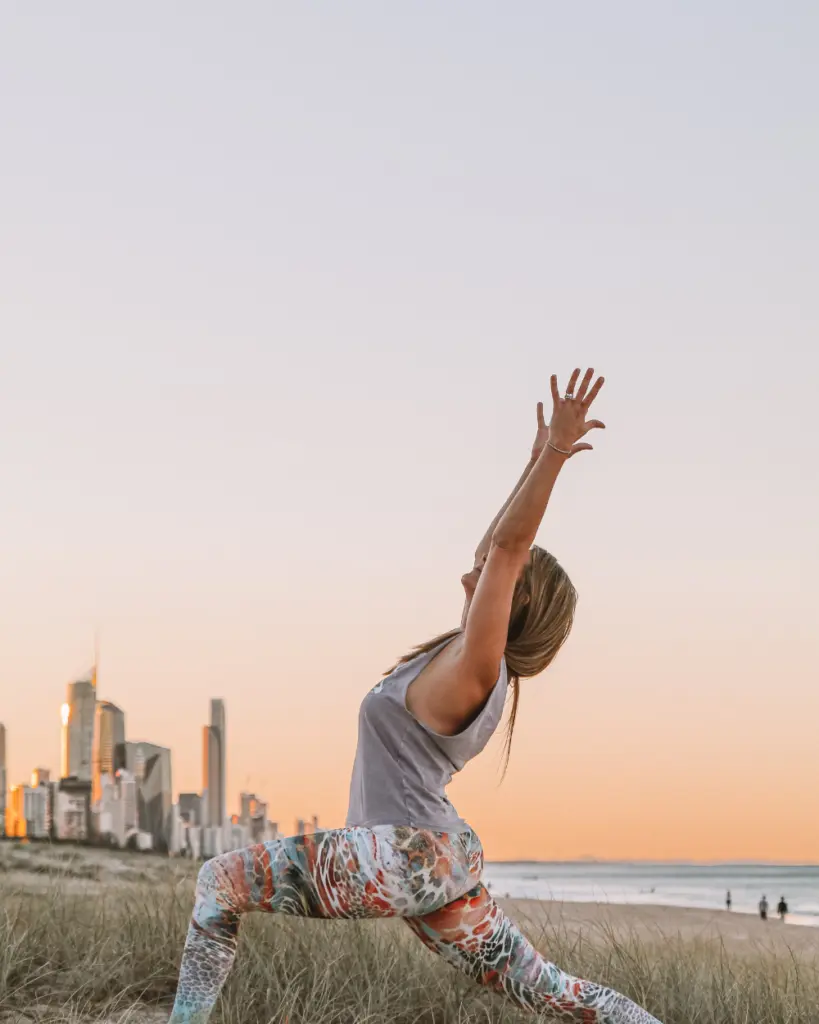 Leggings
As for leggings, some popular brands include Luluelmon, Gymshark, and Alphalete.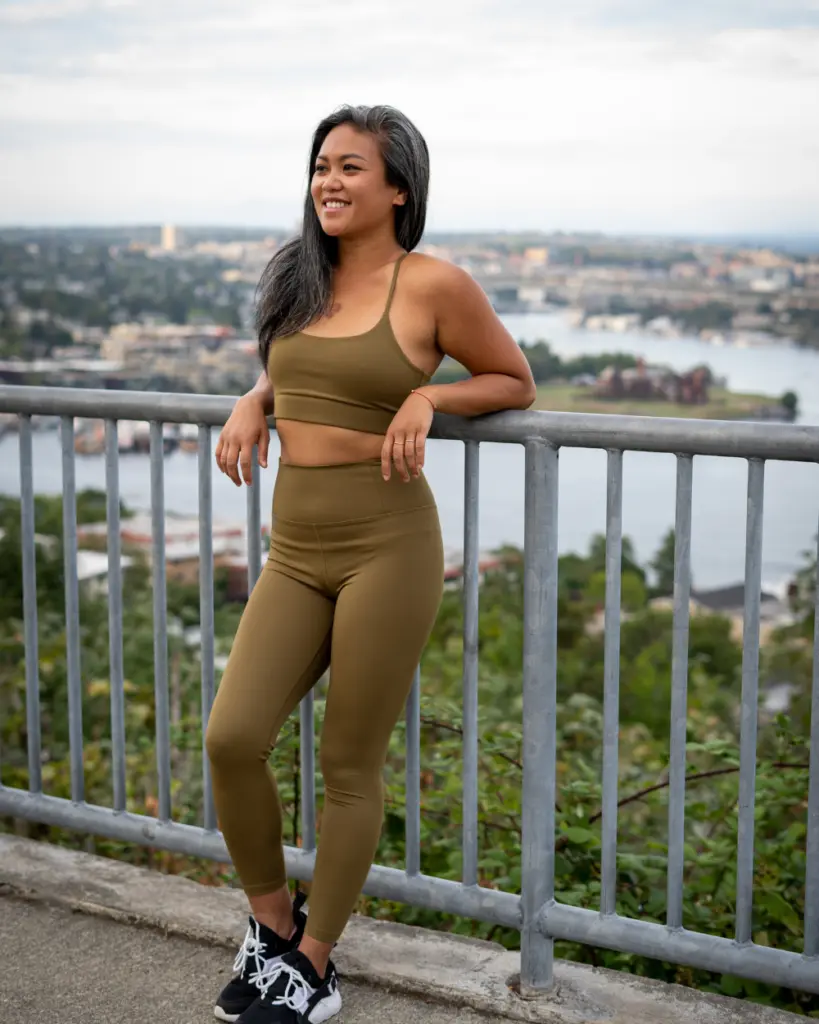 These brands have a huge social media presence and continue to evolve with the trends to capture their audiences by dropping different styles, prints, and colors.
RELATED: 10 Best Gymshark Dupes You Need ASAP
The Bottomline
Though yoga pants and leggings are different, they do share similarities — including being ideal for your exercise and casual wear needs.
Leggings are a bit more versatile because they can also be used as an undergarment, but yoga pants have great compression for when you're hitting the yoga studio, or just doing a nice morning stretch. 
You can't go wrong with either pant, but now you know the difference between yoga pants vs leggings!