It's not often that you can find contemporary, snappy dress shoes that are also comfortable. Wolf and Shepherd specialize in men's dress shoes that are as cozy as a pair of sneakers while still offering a premium look and feel.
If you, too, are interested to learn more about this brand, our Wolf and Shepherd review gives you all the information you need to decide whether this brand is worth investing in.
RELATED: 10 Best Mens Dress Sneakers
What Is Wolf and Shepherd?
Founded by Justin Schneider, a footwear designer, Wolf and Shepherd is a men's dress shoe company that offers striking Italian leather shoes. To ensure the optimum comfort in their shoes, Schneider experimented with different technologies and eventually decided to use HDEVA cushioning that's commonly found in running shoes.
Justin has experience working for prominent businesses like Adidas and Reebok. Loafers, boots, and lace-ups are some of the many shoe styles that Wolf and Shepherd offers.
Wolf and Shepherd Overview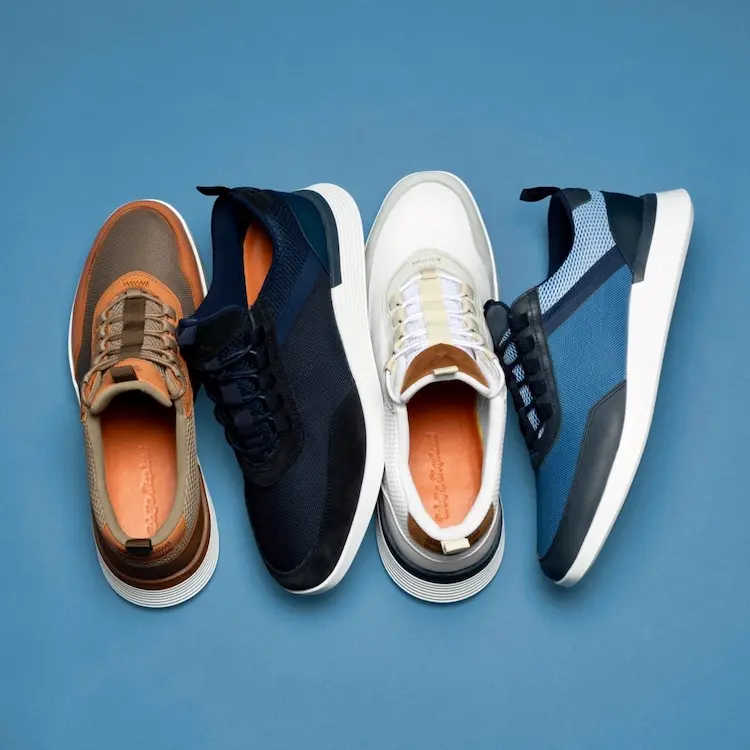 Wolf and Shepherd is a brand that is known for fusing style with comfort. Whether you're on a run, need to pop out for some coffee, or are expecting to shake a leg at a wedding, the ease of use and versatility of their shoes is noteworthy.
This company's founder, Justin Schneider, used his expertise and experience from his time as an athlete and Adidas designer to produce these slick, high-end dress shoes that are as comfortable as a pair of sneakers.
The science that goes into making Wolf and Shepherd shoes combines HDEVA comfort technology with the skill of their artisans from Portugal to create high-end footwear that is admired even by athletes.
Wolf and Shepherd Reviews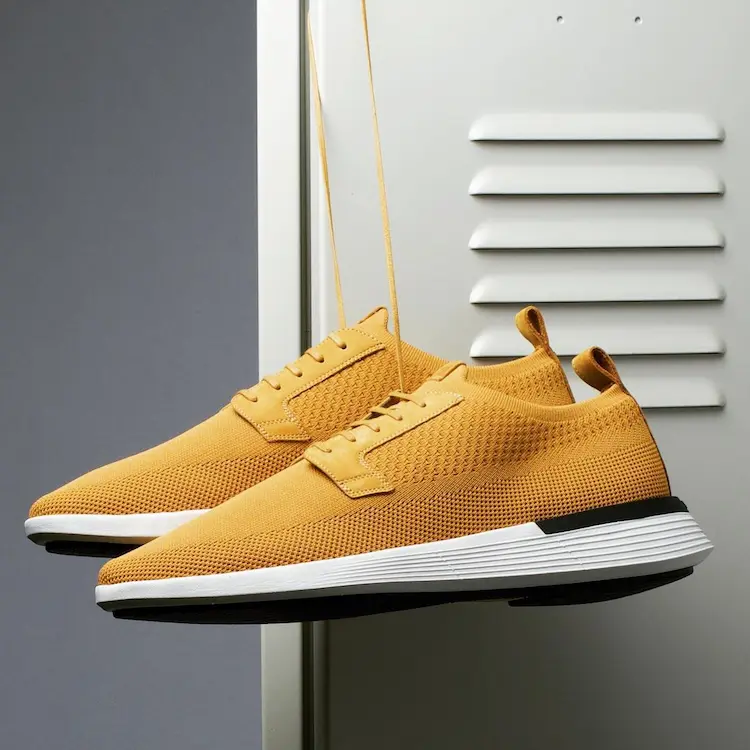 Overall: ★★★★ 4 stars
This brand is well-known for comfort as well as fashion, with most clients loving how these shoes feel on their feet. Even those who shop at well-known retailers like Yeezys and Adidas have also turned into fans of the brand.
Price: ★★★★★ 5 stars
Wolf and Shepherd charges a reasonable price for the quality that it provides and are often available at discounts. Depending on the style of shoe you choose from their selection, the price can range between $180 and $290.
Shipping: ★★★★ 4 stars
Wolf and Shepherd offers complimentary shipping to citizens within the USA. If you opt for faster delivery, they charge a fee.
And while there are costs associated with international shipping, they do not accept refunds or exchanges.
Quality: ★★★★★ 5 stars
Shoes by Wolf and Shepherd are of the highest caliber and may be worn for any occasion. They're lightweight, comfortable, look great, and the price you pay for the brand is undoubtedly reflected in the product.
Sizing: ★★★★ 4 stars
Some customers seem to have experienced an issue with the fit of the shoes as they were either an inch too loose or too less. However, customer service is excellent and can exchange your size if need be.
Customer Service: ★★★★★ 5 stars
The brand offers exceptional customer service as it accepts criticism and is very responsive to its customers in terms of its returns and purchases.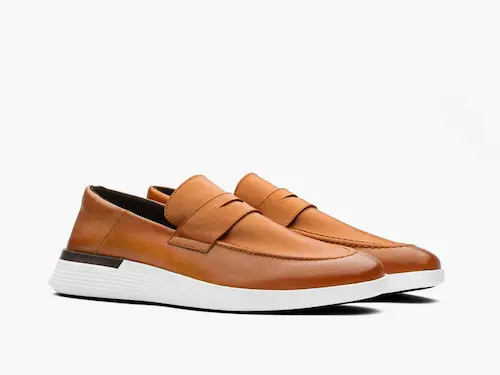 The Italian calfskin upper of the Crossover Loafer gives a very relaxed yet professional vibe. On the inside, there is memory foam that over time stretches to conform to the feet.
It is primarily designed to be used for daily use and walking and is rather pleasant to wear. It costs $279.
---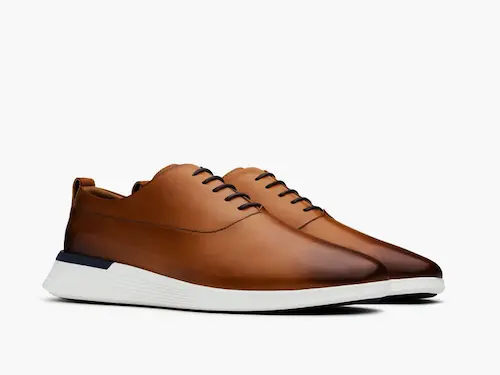 Offering exceptional comfort, the Crossover Longwing is comparable to the Crossover Loafer.
Priced at $289, the shoes feature shock-absorbent cushioning and a luxurious Italian leather finish. The shoes also come with a shoe kit and brightener.
---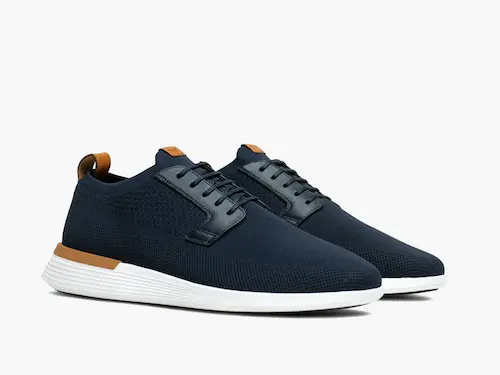 Casual yet premium, these SwiftKnit Derby Laceup shoes can be dressed up or down as needed. They are pretty lightweight and designed with a zoned knit upper to provide comfort.
They also have a removable footbed made of memory foam to ensure more comfort and breathability.
What Customers Are Saying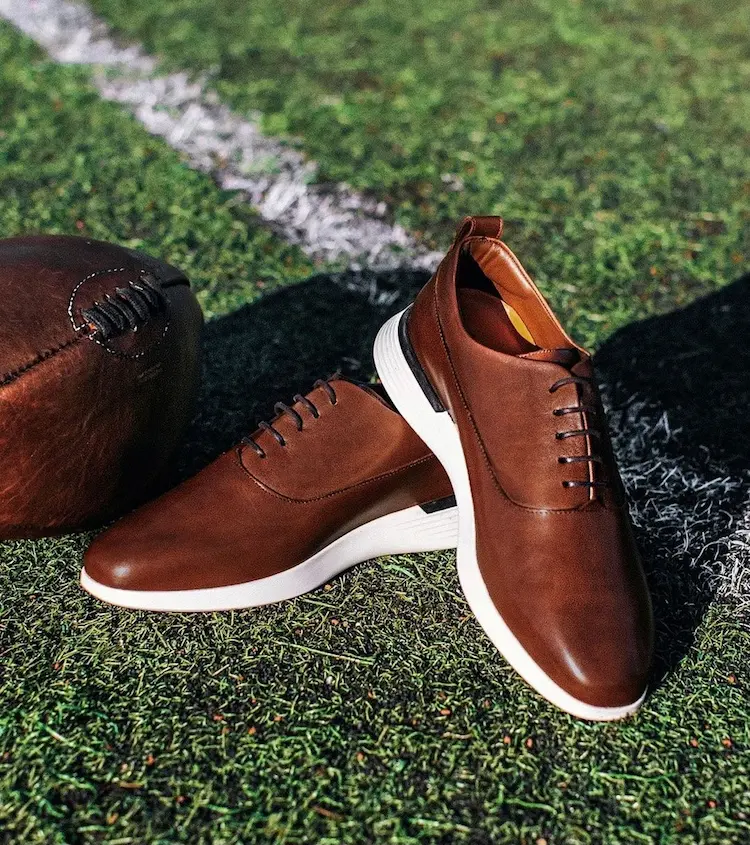 Most reviews of the brand are glowing, with many customers loving the quality and comfort that Wolf and Shepherd offers. There have, however, been a few complaints about the sizing not being up to expectations as the shoes often end up being too big or too small.
Here are some common reviews by Wolf and Shepherd customers:
They are made with good-quality attractive leather and are fairly comfortable
Very comfortable, durable, and worth the price.
Good-looking dress shoes, but sizing can be a little off
The Bottom Line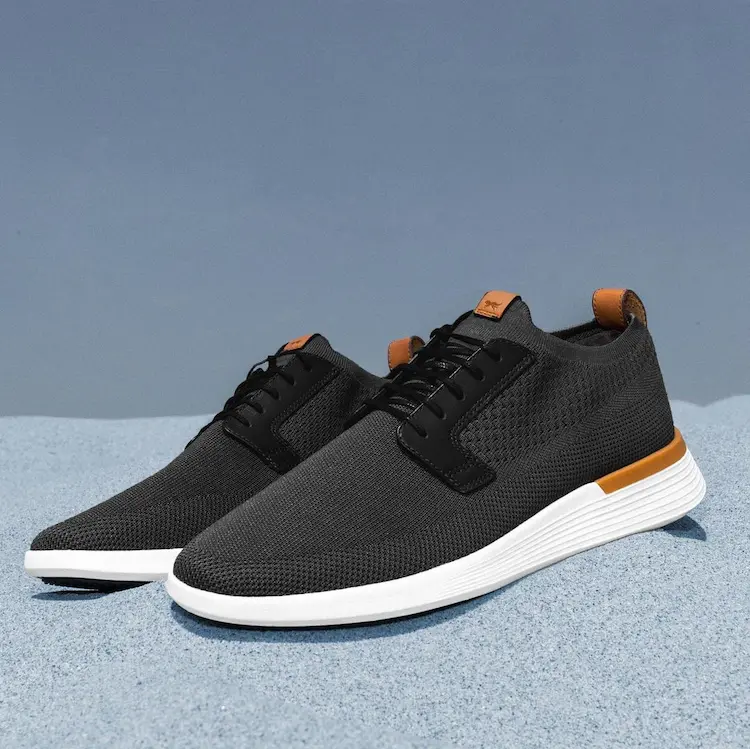 Wolf and Shepherd offers an exceptional men's footwear collection featuring a revolutionary design. Consumers today tend to be on the lookout for game-changing products that make life much more comfortable.
These shoes are trendy, comfortable, and can be worn in professional as well as casual settings. We can't find anything no to love about them.
Return Policy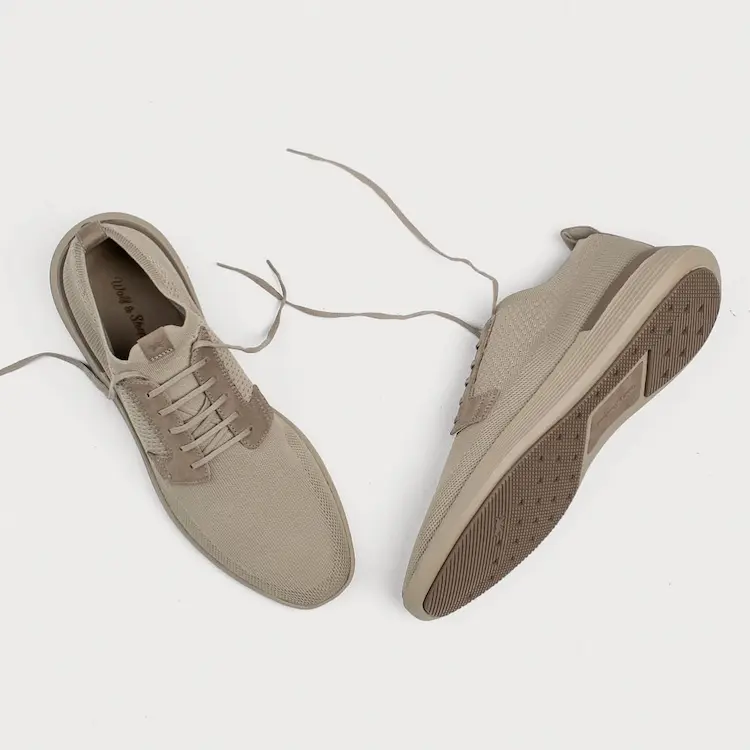 If the shoes have not been used within 30 days after purchase, US citizens may return them.
The shoes must have been purchased at full price. The returns policy does not apply to shoes bought at sales price.
Accompanying items, such as socks or shoe care products, cannot be returned.
Wolf and Shepherd will provide store credit if the returned items have minor signs of being used.
If there is a missing part of the original packaging, a 20% fee will be charged on restocking before processing the refund.
Orders placed from outside of the United States are final transactions and cannot be returned or exchanged.
Wolf and Shepherd Alternatives
If you're looking for a similar style that Wolf and Shepherd offers, these brands have a great collection of men's footwear that you might like:
FAQs
Where are Wolf & Shepherd shoes made?
The brand utilizes the technology of running shoes from the USA, the leather of the shoe brand is from Italy, and the final product is assembled by artisans in Portugal.
Are Wolf and Shepherd shoes true to size?
Some customers have had issues with the shoes fitting too tight or too loose. The brand offers limited sizes but recommends that its customers size up by half for a comfortable fit.
Where to buy Wolf and Shepherd shoes?
You can purchase Wolf and Shepherd shoes from their official website. They can also be found on other websites, such as Nordstrom, and other retail locations.
UP NEXT: 19 Best Slip On Shoes for Men (Easy, Effortless Style)