If a good pair of black jeans isn't already one of your wardrobe staples, you should definitely consider investing in a pair. Simple yet stylish, these jeans are the perfect solution to any what-should-I-wear crisis. Keep reading to find out what to wear with black jeans for any season.
With this timeless piece of clothing, you'll always be on trend with no shortage of outfit inspiration. From deconstructed skinnies to faded mom jeans, you're bound to find a style for (almost) any occasion. If you're looking for what to wear with black jeans, below is a list of 17 outfit ideas for any season!
RELATED: What Shoes to Wear with Jeans (Plus Styling Ideas)
What to Wear with Black Jeans
Let's start off with the basics: black jeans are super easy to dress up or dress down, depending on what you pair it with. The color options are pretty much endless as well since black is a neutral. You could even try pairing black jeans with navy if you're confident enough to own it. If you got it, flaunt it!
You really can't go wrong with a pair of black jeans, but here are some styles to try if you're running low on outfit inspo.
The Classic White Tee
This black-jeans-and-white-tee combo goes back for decades. This is a no-fail style you can count on for a classic look anytime. Plus, a white t-shirt pairs well with almost any style of black jeans: high-waisted, distressed, vintage. If you've got it, you can wear it with a white tee.
Note: This rule can also be applied to tank tops and long-sleeve t-shirts!
Flannel or Button Up
Pairing a flannel with your black jeans is a great way to achieve the perfect grunge look.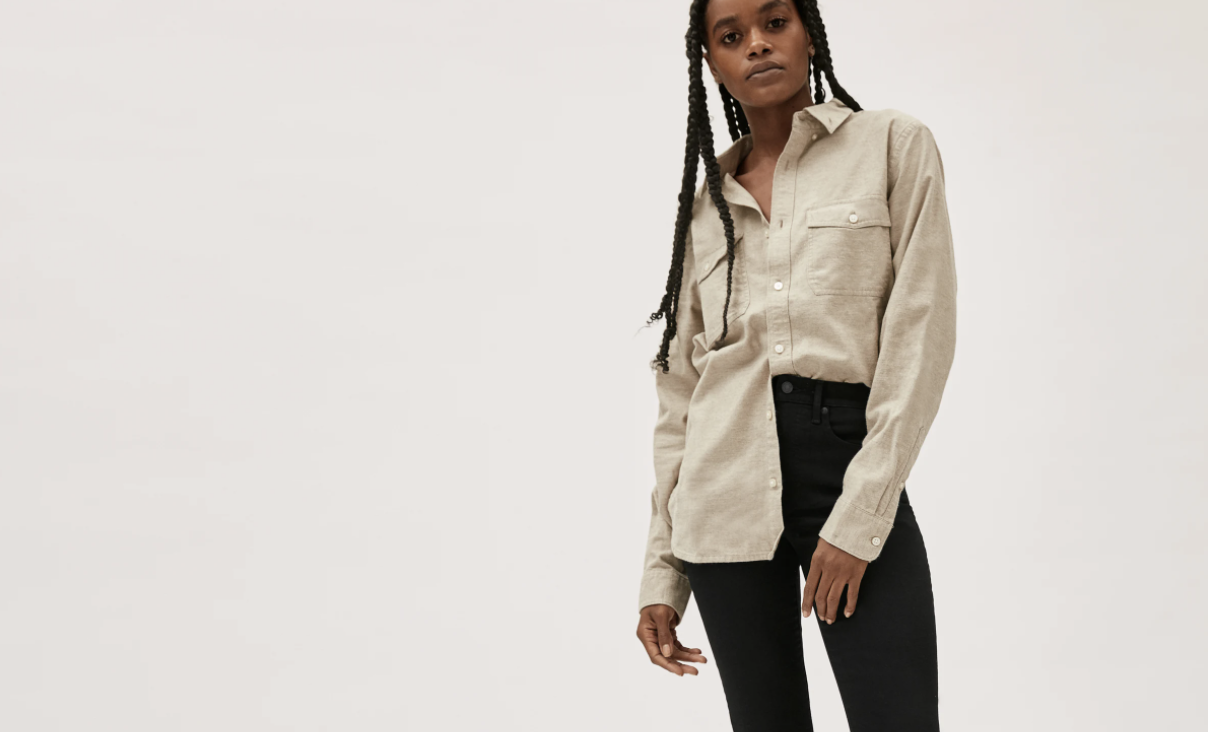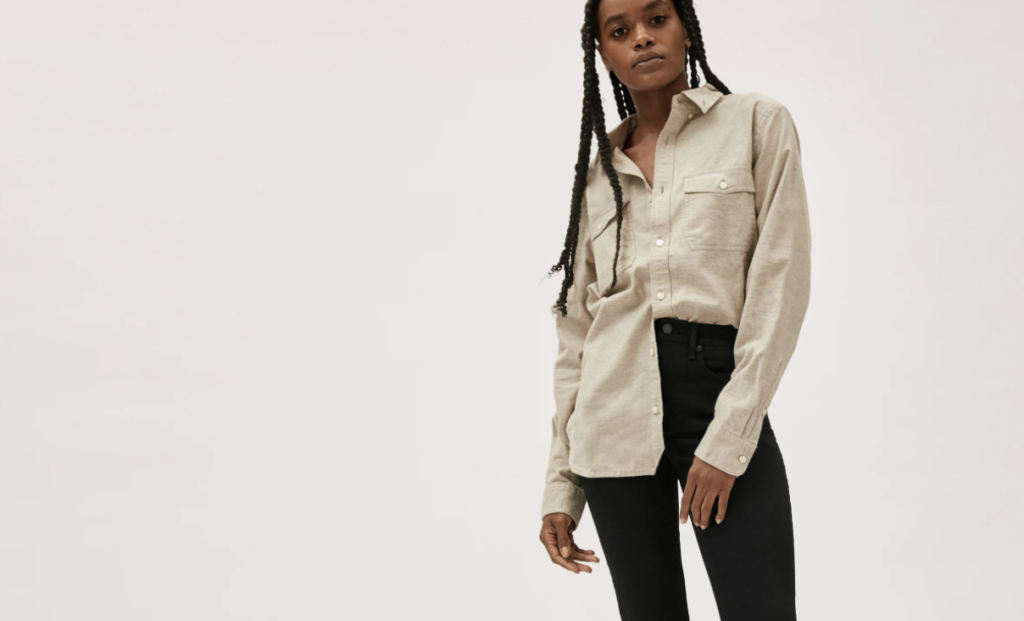 Throw on a t-shirt and wear your flannel around your waist, or button it up and tuck one side into your jeans.
Paired with your favorite Converse or Doc Martens, you'll have a perfect (and simple) edgy look.
Jean Jacket
Two classic pieces come together perfectly when you pair black jeans with a jean jacket. Blue denim is great for a classic look, but you can try it with a black jacket as well for a different look!
RELATED: 9 Best Plus Size Jean Jackets
Monochromatic
Wear your black jeans with a black top for a sleek, monochromatic look. To pull off this style, you'll probably want to add some color to your outfit with an accessory. Pair it with a jacket, jewelry, or bag to give your look some dimension.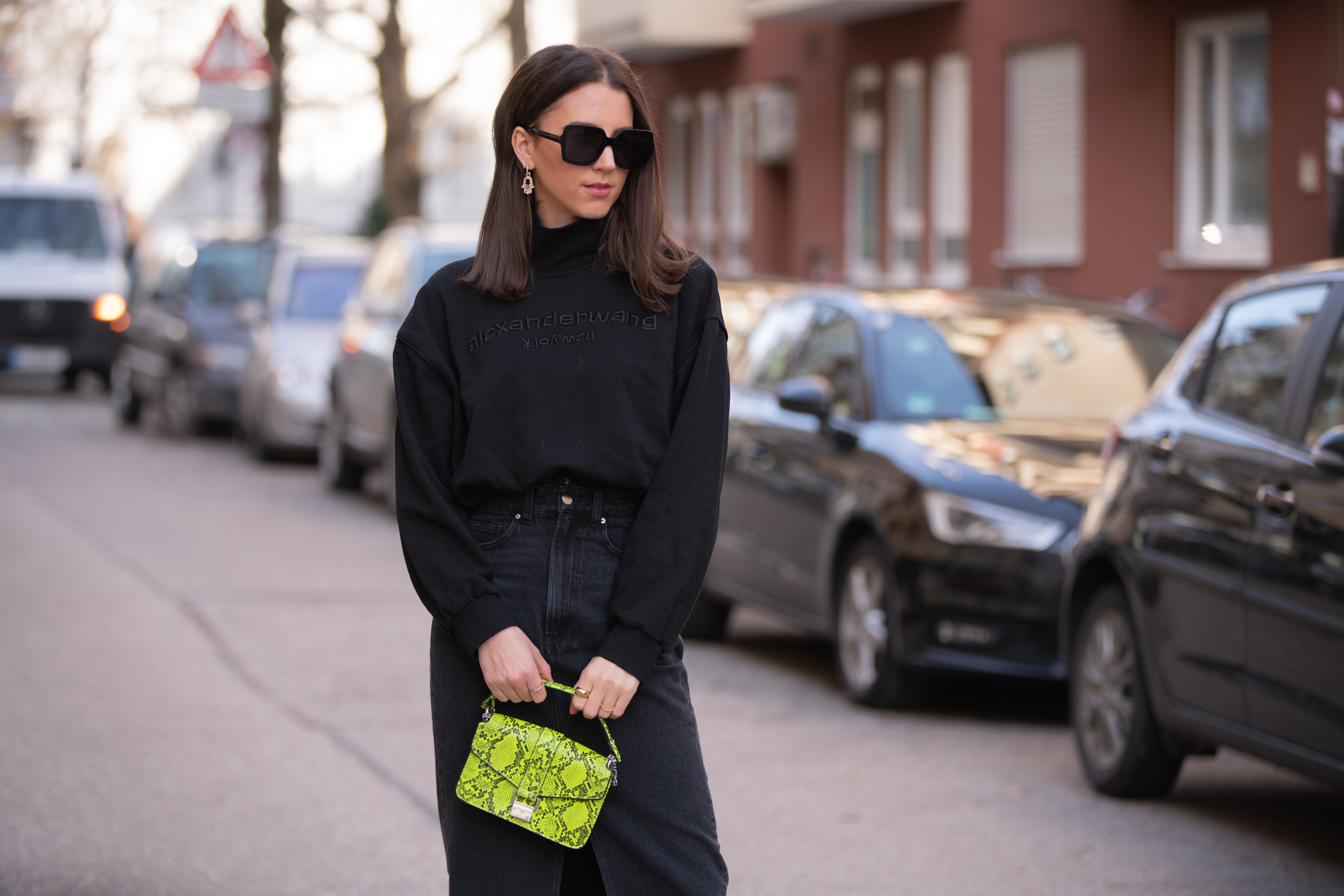 Blazer
If you want a more structured look, throw on a blazer with your dark threads. Add sneakers to make the style more casual, or a pair of heels to dress it up.
Booties
For the most part, wearing booties will work best with skinny or straight-legged jeans. Wear them with a black pair and you've got a look with endless possibilities. Try chunky boots for a grunge look, or a slim leather pair for a chic touch.
Trench Coat
A trench coat is the perfect way to achieve an easy, street-style look with your black jeans. This looks especially great paired with sneakers!
Graphic Top
Similar to a plain white tee, you can't go wrong pairing your black jeans with a graphic t-shirt. Style it with a vintage tee and you've got an amazing retro look.
Animal Print
The most common animal print to wear with black jeans is undoubtedly leopard. Feel free to mix it up with other prints though, such as giraffe, zebra, or even tiger prints.
Sweaters
Oversized sweaters are in, and worn with the perfect pair of distressed black jeans will give you a comfy, relaxed look with a flair of fashion. Try these various types of sweaters for cozy inspo!
Aside from oversized sweaters, cropped sweaters will look amazing with your black jeans (especially if they're extra high-waisted)!
Florals
Pairing a floral top or handbag with your black jeans is a great way to soften up your look. The flower print will contrast nicely against dark jeans!
Button Up
Another way to make your jeans outfit more chic is to style them with a button down shirt. Tuck in one side for a modern, trendy vibe.
Neon
Talk about contrast!
Pairing your neon pieces with black jeans is sure to make the dark color of your jeans pop even more.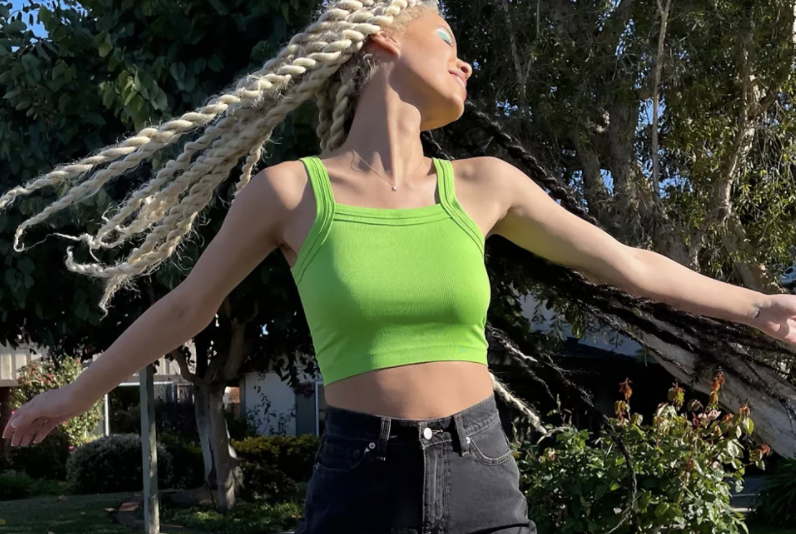 Pastels
Wearing pastels with black jeans is another great way to soften your look. If you find this combination a little too harsh, try adding another light neutral (such as white or light grey) to even it out.
Brown
Pairing black jeans with shades of brown can give you a chic, classic look that's bound to turn heads. Don't be afraid to experiment with prints, patterns, and tones.
Baseball Cap
If you're running late, throw on a sweatshirt, sneakers, and a baseball cap for a sporty chic style that's easy to put together.
Stripes
If all else fails, pull out your favorite striped tee or sweater to wear with your black jeans. This looks especially trendy with black and white stripes!
---
To Sum It Up
In conclusion, the possible outfit ideas that incorporate black jeans are infinite. If you ever find yourself wondering what to wear with black jeans, just think classic, chic, and trendy, and you can't go wrong.
While pairing black jeans with other neutral colors is always a safe option, don't be afraid to add some other colors into the mix. We hope you were able to use these outfit ideas for inspiration and can find some other ways to add your own flair!