We all know not to wear white to a wedding, but what about black? Wearing black to a wedding is often an option that not many people think about, but it's definitely possible with the right styling tricks.
Often, when we get invited to a wedding, it can be an exciting but also nerve-wracking experience. As a woman especially, it can be very worrying to think about all of the rules that often dictate wedding apparel.
If the outfit you feel most comfortable throwing on is that little black dress or a cute black jumpsuit, nothing should be stopping you from feeling your most fashionable and confident.
Though black may seem like a harsh or somber color for such a happy occasion, there are plenty of ways to work black clothing into a wedding guest look.
While it may take a little bit of styling to feel comfortable wearing black to a wedding, there are certainly ways to make that cute black outfit look just as fitting as all the other outfits at the party.
RELATED: What to Wear on a First Date
How to Wear Black to a Wedding
If you are nervous about sporting a black outfit for your next summer wedding, try sticking to other typical wedding-attire etiquette and you'll be just fine.
These guidelines may help you see that black itself is not a problem color, as long as you are within the general dress code for a wedding!
Avoid Being Under or Overdressed
While all weddings may seem like a formal occasion, some couples may have different ideas about how they want their special day to feel. Oftentimes, one of the easiest ways to figure out how dressed up you should be is to look at the venue.
If it is a beach, desert, or field wedding, you can probably go with a cute sundress or something that is a little more casual. However, if the ceremony is being held in a church or somewhere formal, it is probably better to go a little more on the dressy side of things.
Consider Going More Conservative
While there is nothing wrong with wearing a little black dress to a wedding in the summer, it is generally more respectful to the bride and groom to make sure your outfit covers all your bits and pieces for a more classy look.
Have fun with your outfit and allow it to show who you are, but make sure the attention stays on the individuals who you are there to celebrate.
Keep Your Outfit Simple
A wedding is generally not the time to pull out the patterns, stripes, or bright colors. It is a fun event, but it is also largely about the bride and groom and making sure that they get the attention for most of the day.
Certainly wear something cute that you love, but keep the color or pattern simple to make sure you are staying in line with general wedding dress code etiquette.
Black Dresses to Wear to a Wedding
Sporting a cute black dress to a friend or family member's wedding isn't entirely out of the question. If you're looking for a cute black garment to add into your wardrobe for a special event, here are our best recommendations.
---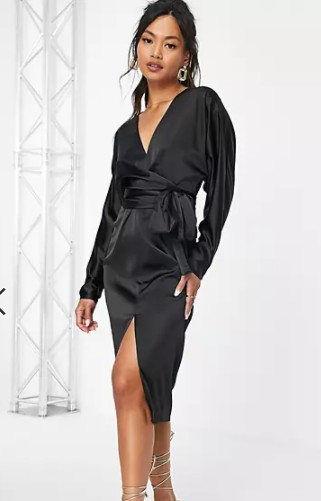 For somebody who is looking for a more cost-effective route, ASOS often carries wonderful dress options for a fraction of the price of some of the other alternatives. 
If you want a fun outfit for a wedding that allows you to stand out but keep it classy, this dress is your perfect go-to.
---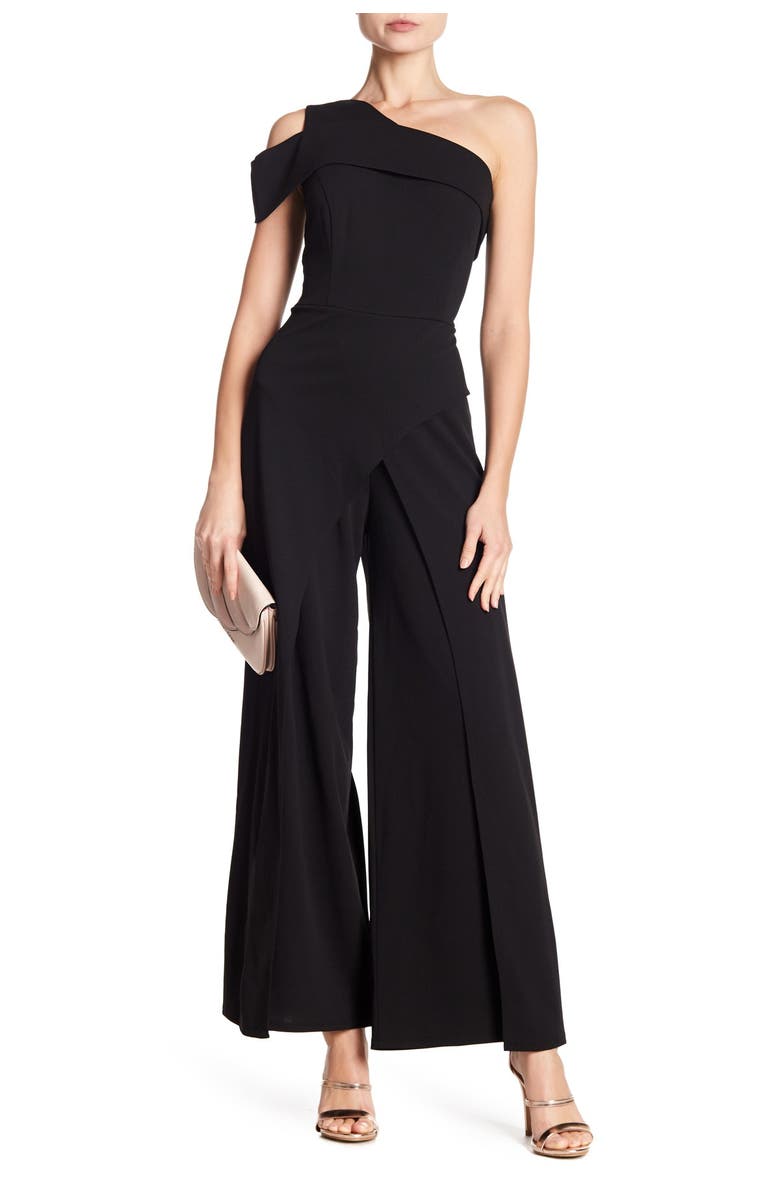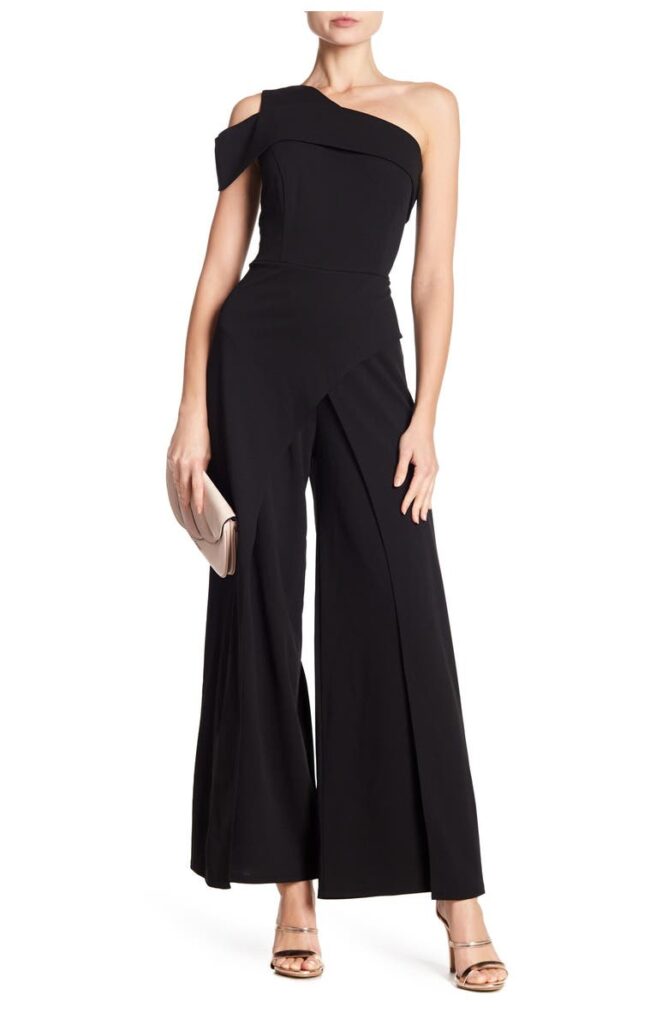 Who says jumpsuits can't be classy? This one should black jumpsuit is super chic and perfect for getting down on the dance floor.
Elegant and unique, this fun one-piece will instantly freshen up your wedding attire.
---
---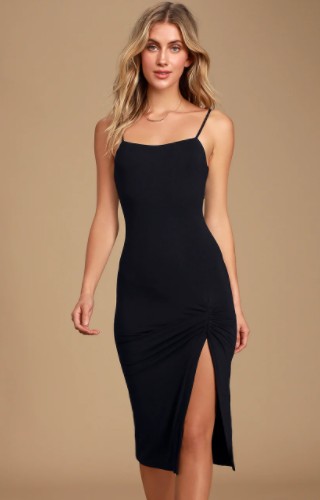 If you like to get up on the dance floor, then this Lulu's Midi dress is the perfect option for you.
This silhouette is also perfect for a wedding as it is incredibly simple and allows for a lot of mobility throughout the day.
---
To Sum It Up
While wearing black to a wedding might once have been seen as taboo, that's definitely not the case anymore.
Oftentimes weddings feel like they have a ton of hidden dress code rules, but the truth is that as long as you are following general etiquette you should be able to wear whatever you feel comfortable in, including black!
UP NEXT: What to Wear to a Fall Wedding