For the love of fashion, please stop going to a store in the mall for your prescription glasses—it's a death sentence to your wallet and your style.
Instead, you might try out Vooglam for your eyeglass wear needs.
We wrote our Vooglam Reviews so you can get all the details before making any big purchases. But we know customers were digging this brand and even came back for more. Keep reading for more!
RELATED: 13 Unique Sunglasses to Make a Statement
What is Vooglam?
Vooglam aspires to give people the convenience of shopping for prescription glasses that meet their fashion sense and budget.
The company offers a wide range of styles and lens types, including single vision lenses, progressive lenses, RX sunglasses, driving lenses, digital protection, and anti-reflective coatings.
They also offer several styles and colors for every kind of personality. So whether you're an artist or an engineer, there is a style for you. What a cool concept! Fashionable glasses with a prescription are a must.
Vooglam Overview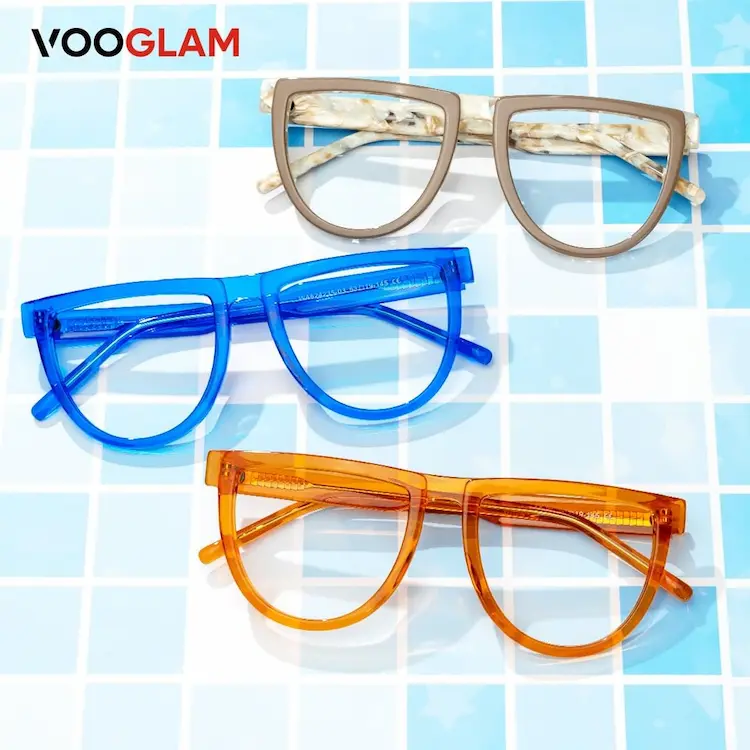 Vooglam, formerly known as Voogueme, was founded in 2017.
With Vooglam, you get convenience and fashion. You no longer have to make an appointment, drive to the store to try on several pairs of glasses, and pay for higher prices. Instead, you can pick a pair online, fill out your prescription, and ship it to your door.
Is Vooglam Legit?
Based on reviews across the web, Vooglam is a legitimate site for affordable eyeglasses.
Vooglam Reviews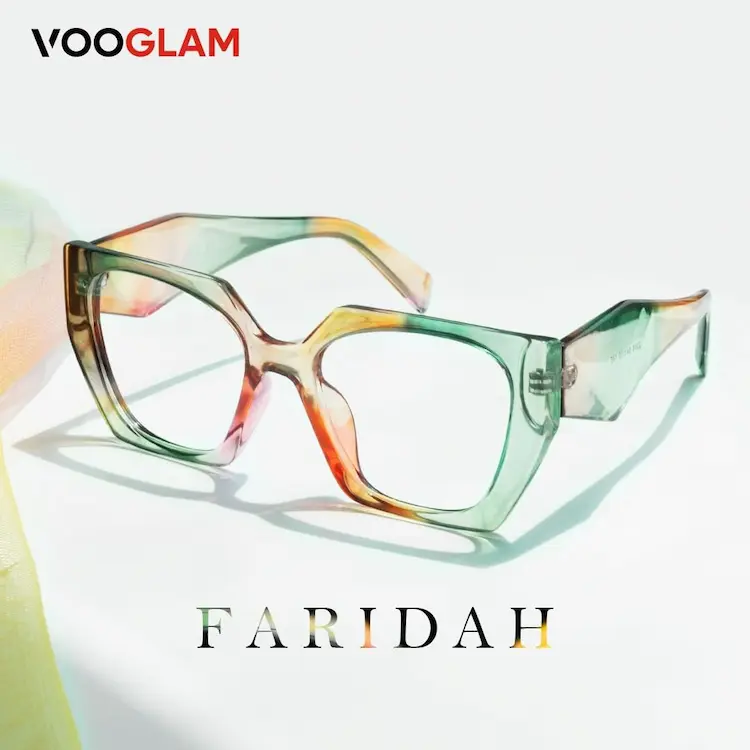 Overall: ★★★★ 4 stars
This brand definitely has a cult following, with many reviewers claiming this is their third, eighth, and even 25th pair of glasses they ordered from the brand. Most reviewers agree with the hype and love the affordability, stylish options, and convenience.
Many reviewers also spoke highly of the affordability of the glasses.
However, some said they had issues getting the right prescription ordered and complained about customer service.
Price: ★★★★★ 5 stars
For the most part, customers agreed the prices were affordable. Yet, some said prices were on the rise. For example, one customer mentioned prices used to fall between $30-40.
The average pair of eyeglasses typically falls between $7-50. If you ask me, $7 is an absolute deal!
Shipping: ★★★★ 4 stars
Many said shipping was reliable and fast. Shipping typically costs about $6 and takes between 14-20 business days.
Some customers thought shipping could be free, but most said they were happy with the speed and low cost.
Quality: ★★★★★ 5 stars
Aside from some wrong prescription matchups, the quality of the eyeglasses is notable. Admittedly, the price is much lower than a typical pair of glasses. Still, based on reviews, the quality of the glasses does not seem to suffer.
Plus, the company offers a 1-year warranty, meaning they will send you a backup if your glasses break due to a quality issue. All in all, it's a nice reassurance.
Customer Service: ★★★ 3 stars
A lot of customers expressed difficulties with the brand's customer service. Whether it was processing a return, getting the correct prescription, or simply keeping in contact with the person solving your issue, Vooglam had some difficulties responding to and resolving these concerns.
Although it's not a deal breaker, it is an area that the brand could improve on.
Vooglam Glasses Reviews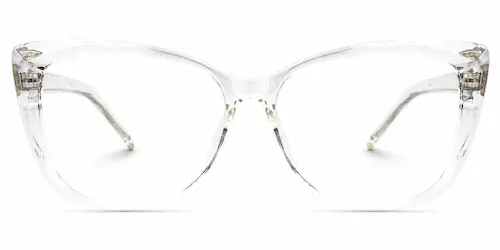 ★★★★★ 4.9 Stars based on 72 Reviews
This pair of transparent lenses got a lot of praise and love. They are plain and simple for everyday wear but add a chic touch to upgrade any outfit.
Many use this pair for an everyday work/life balance.
---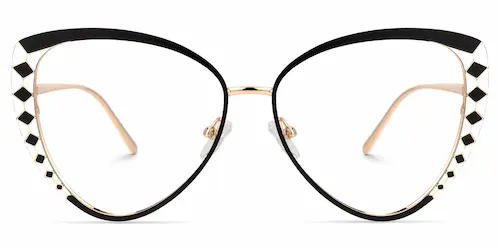 ★★★★★ 4.95 Stars based on 31 Reviews
This fun, sophisticated pair of glasses caught some attention! They feel very fun and festive.
Many reviewers described them as sleek, stylish, lightweight, and attention-grabbing. If that sounds like you, then this is your statement pair.
---
Sunglasses Reviews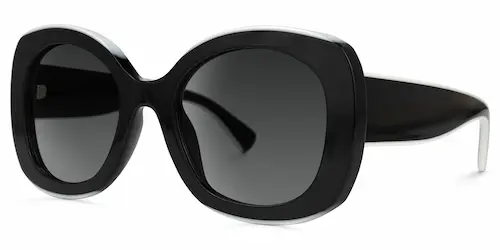 ★★★★★ 5 Stars based on 2 Reviews
If you want a movie star look, these simple shads with a thick round frame are an excellent option to protect your eyes from the sun and allow you to still see with a prescription.
Plus, they come in black, white, and orange. Just add some red lipstick, and you're ready for a close-up.
---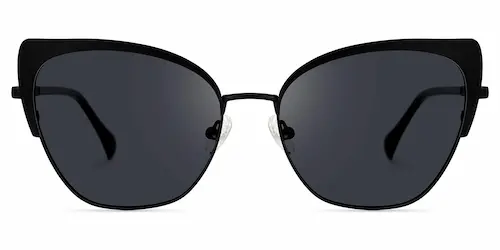 ★★★★★ 5 Stars based on 2 Reviews
These black shades are a fun fit for a more rebellious look and for those with a smaller face.
Match your winged eyeliner to these winged shades. Like most of Vooglam's glasses, these bring just the right amount of style and practicality.
What Customers Are Saying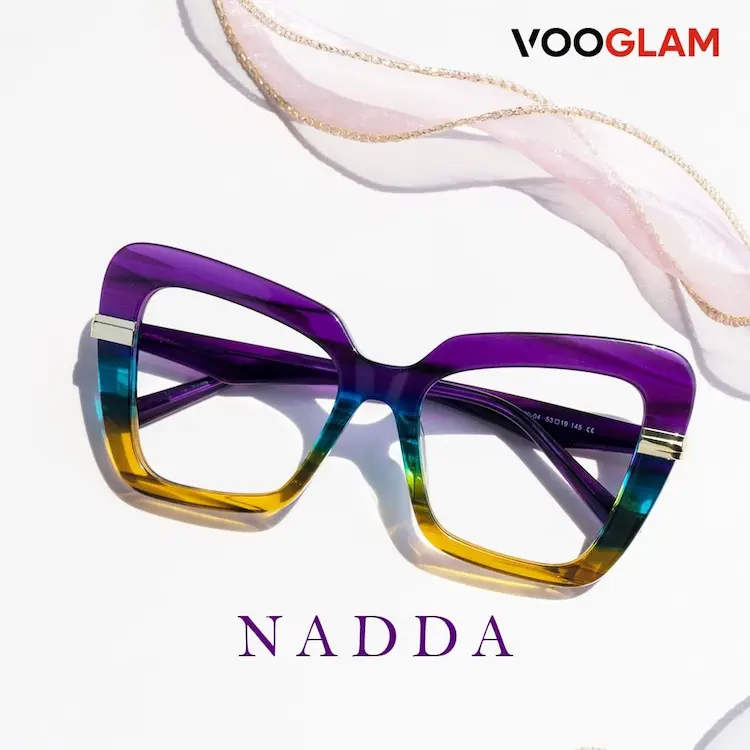 Because there were so many reviews to sort through, we did it for you. Here is what the top commenters on this brand said:
The brand is affordable while maintaining quality
Many fun styles and frames to choose from
Convenient process, fast shipping
Perscriptions sometimes get mixed up
Website is a little confusing
Could improve on customer service
In Conclusion: Worth It?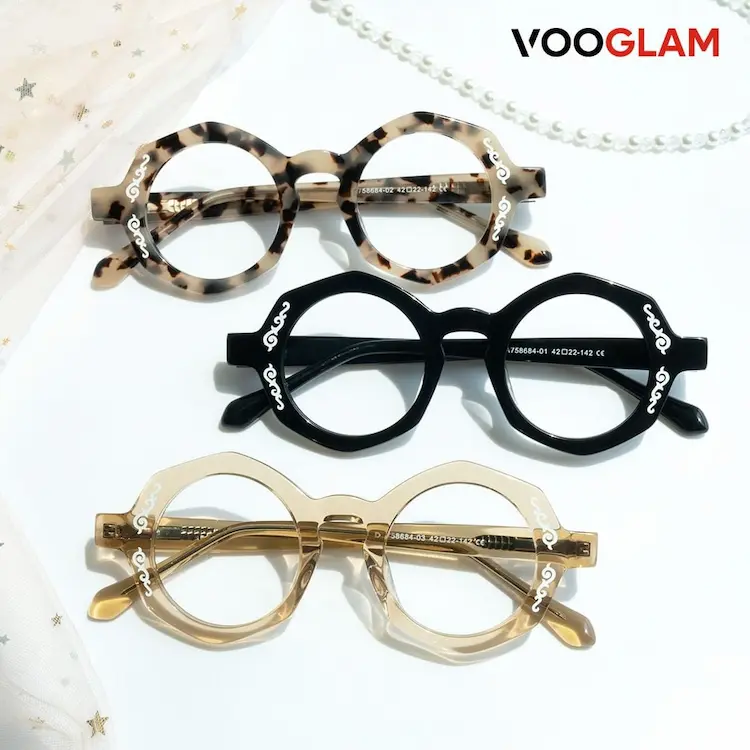 For $50 or less, you can get a stylish pair of glasses with a prescription. That's a steal, plus the quality is protected for a year.
There's no harm in trying out this brand, but make sure you order a pair you love because there are no returns for a full refund available on Vooglam glasses.
This Vooglam Review went through the pros and cons of this brand, but has yet to give our personal opinion, which is to go for it!
Vooglam Alternatives
FAQs
Where Is Vooglam Located?
There isn't much info about where this brand is located, but most speculate that they are based in China.
How long does it take to receive glasses from Vooglam (Voogueme)?
Their policy states that standard shipping takes between 14-20 days, while advanced shipping takes 10-16 days. 
What is Vooglam's Return Policy? 
Vooglam does not accept returns for a full refund unless the company was at fault for an order. For example, suppose the customer is dissatisfied with their purchase.
In that case, they can return the glasses for a coupon or partial refund but must cover any shipping costs. 
However, there is a 1-year warranty on all glasses, so if they break due to a quality issue within the year, customers will be entitled to one free replacement. 
UP NEXT: 13 Brands Like Warby Parker To Up Your Eyewear Game