On a mission to find clean beauty products? Keep on reading our unsponsored Versed Skincare reviews to see if this brand is the real deal.
Beauty brands are on a mission to create skincare products that will treat skin concerns and also contain clean ingredients. There has been a rise in consumers reaching for "clean" products, but finding affordable clean products can be difficult.
However, Versed skincare products claim to give the same results as luxury skincare brands for a fraction of the price.
But, do Versed skincare products deliver the results they claim? Continue reading our thorough Versed skincare reviews to find out.
Plus, be sure to check out our picks for the best clean beauty brands.
What is Versed?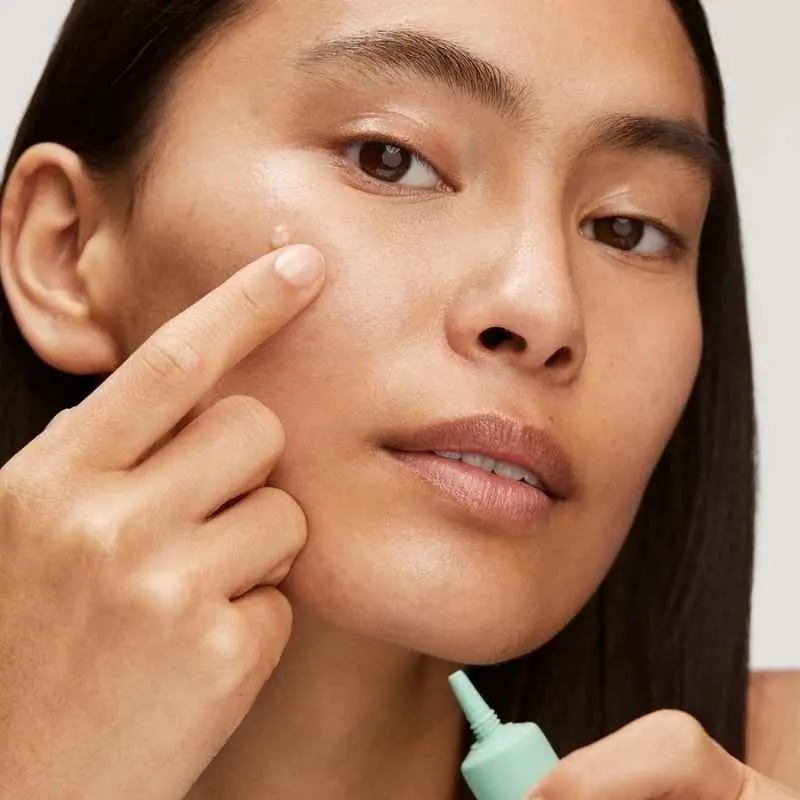 Versed skincare is an affordable, clean skincare brand with an ongoing mission to create high-quality products without the high-markups.
The formulas created for each product are the highest standard—European Union standards—avoiding over 1,300 toxins and questionable ingredients to ensure products are safe, non-toxic, and effective.
Versed also offers a Skin Decoder Quiz to recommend products that will work on your skin and treat skin issues.
Versed Skincare Overview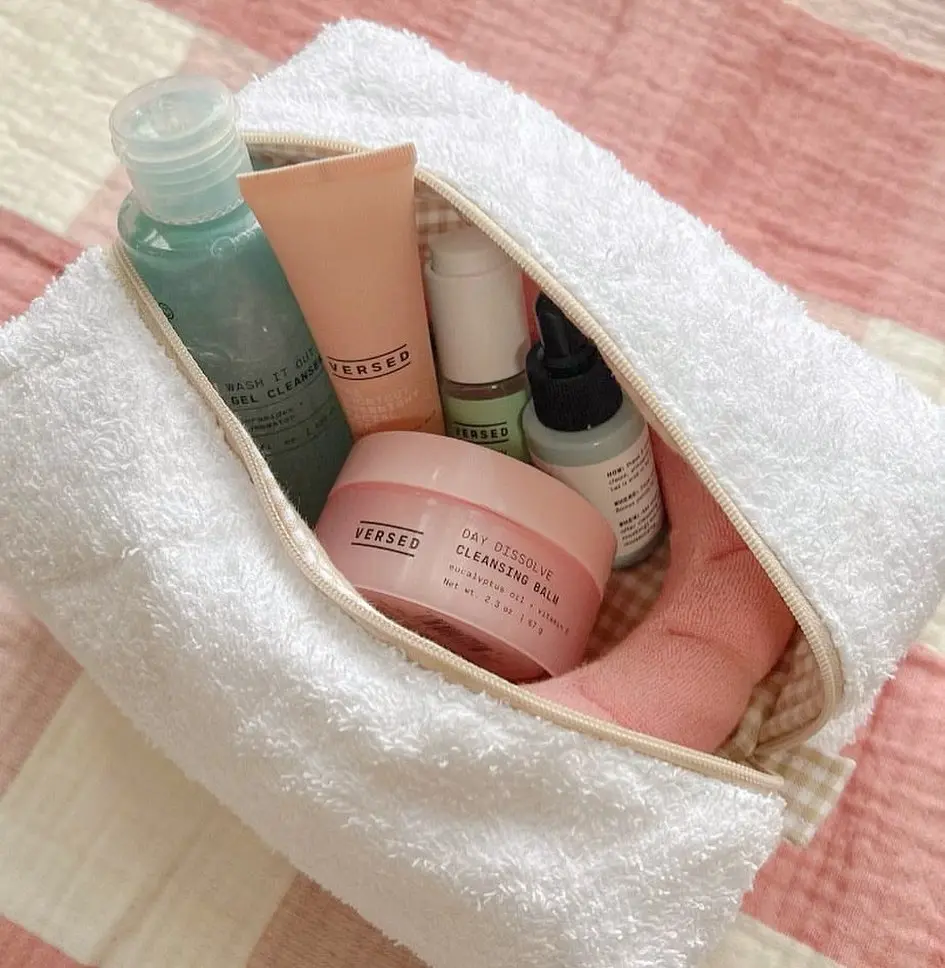 Versed skincare launched in 2018 and was founded by entrepreneur Katherine Power. The goal of the brand is to create skincare products for everyone — no matter the skin type or skin concern.
As mentioned above, the brand's ongoing mission is to create high-quality products; this includes the direct feedback received from the Versed Community (more than 1,000 people who test products before they are launched) to ensure that products are effective in treating skin concerns.
Versed Skincare Reviews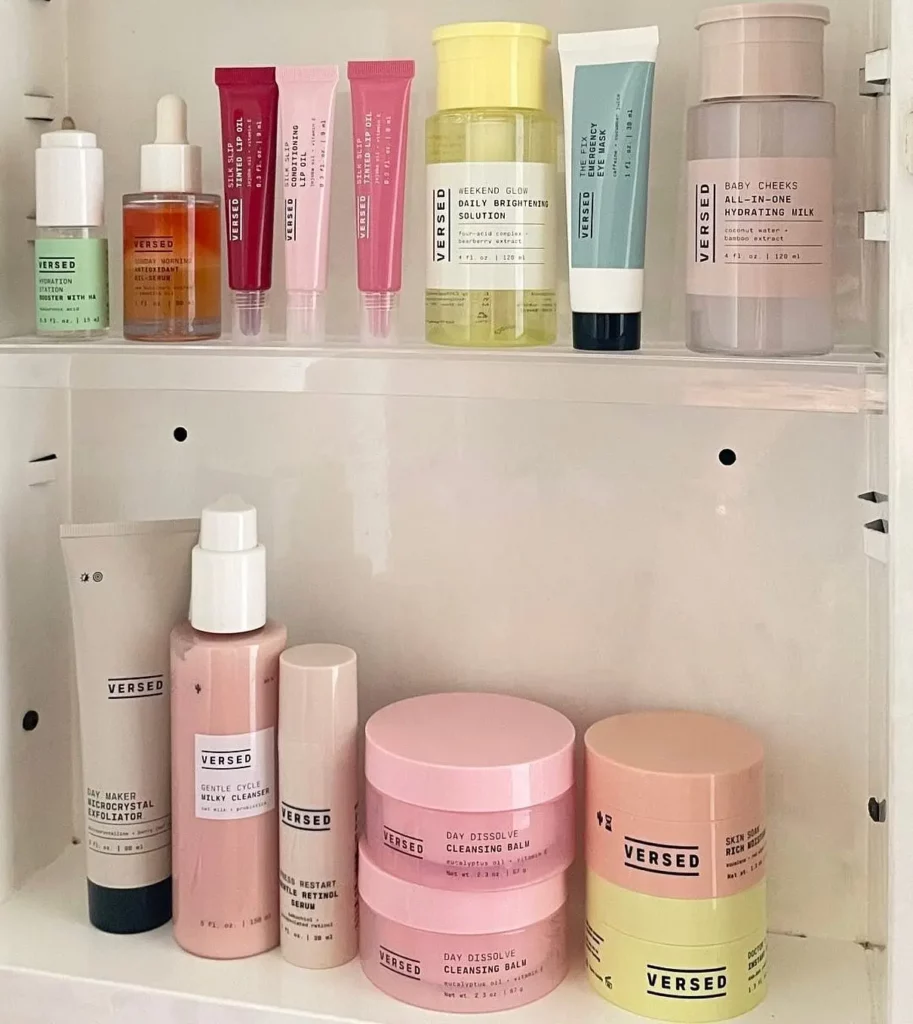 Overall ★★★★★ 5 Stars
Shopping on the Versed website is relatively easy considering all the information available for each product. The brand breaks down the skin concerns and skin type that each product is made for.
As for people who have tried Versed skincare, most customers love the products, praising their effectiveness and accessibility!
Price ★★★★★ 5 Stars
The price range of products available ranges from $9.99- $52.99. This includes individual products and bundles available on their website.
There are many users of Versed skincare products that believe their products are affordable and deliver results. They are definitely on the more affordable side of skincare!
Shipping ★★★★ 4 stars
Versed ships within the U.S and also ships internationally to Canada, the UK, Australia, and parts of the EU.
Most customers didn't have a problem with shipping; it's important to note, however, that you can buy Versed products from other retailers like Target, which will each have its own shipping policies.
Quality ★★★★ 4 stars
Versed Skincare products are high-quality with proven ingredients that will improve your skin and treat skin concerns.
There are many people who used the brand products and saw results within the first week.
Customer Service ★★★★ 4 stars
Overall, customers are satisfied with their shopping experience on the Versed skincare website.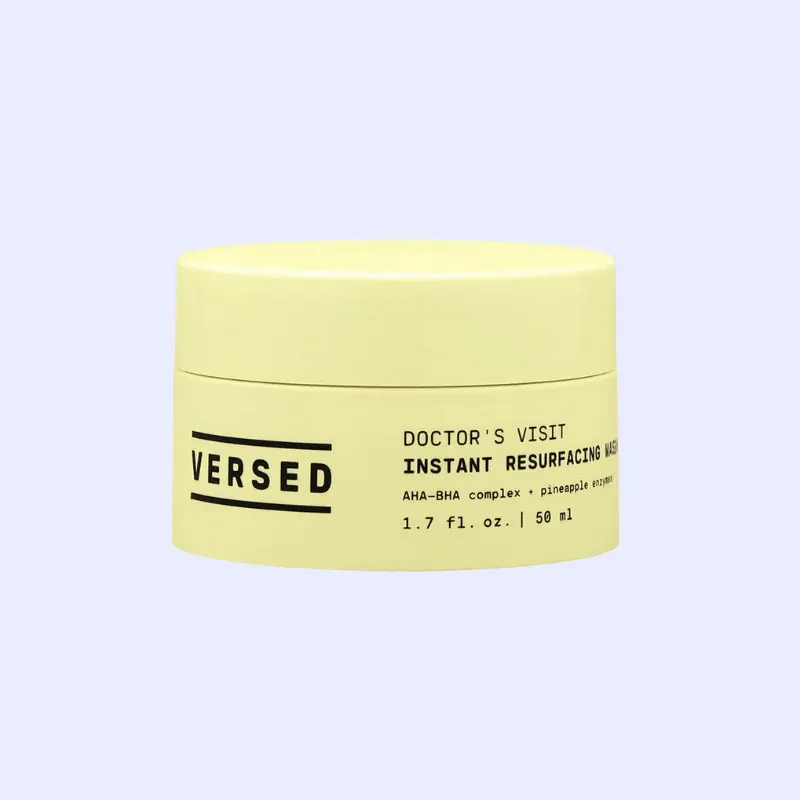 This resurfacing mask contains BHAs, AHAs, and enzymes to help reduce the appearance of dark spots and boost cell turnover for a brighter and smoother complexion. Plus, you only have to leave it on for 2 minutes!
This viral Tik Tok mask has become popular for good reason. It has worked on various different skin types and leaves skin soft, smooth, and dewy.
---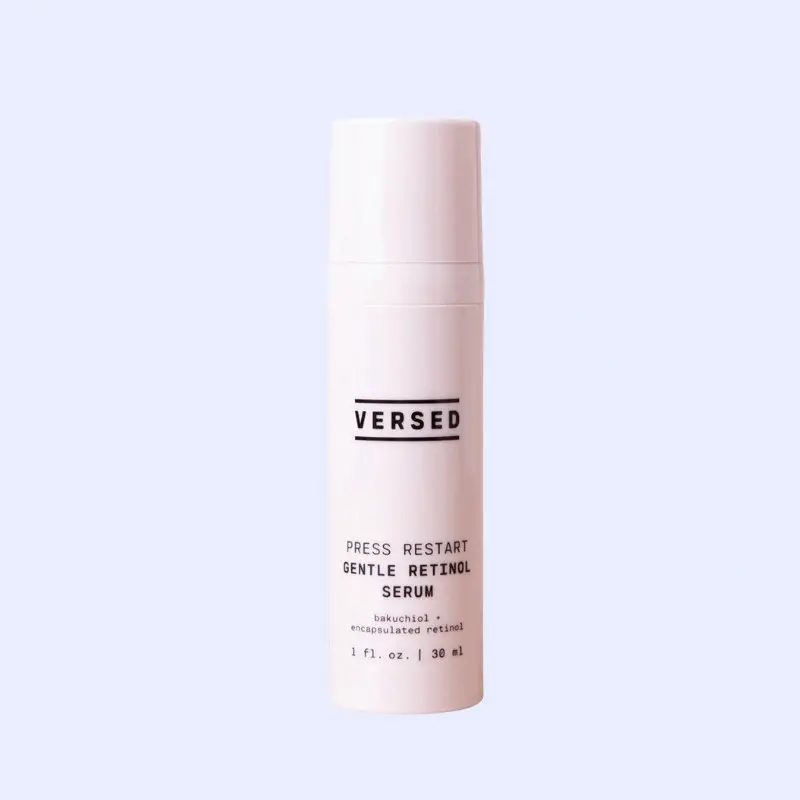 This retinol, unlike others, is gentle and is specifically formulated for sensitive skin and first-time users. This nighttime serum will speed up skin cell turnover to soften fine lines and even out skin tone.
Many users of this serum started seeing results after just one week; their skin became brighter and softer almost instantly.
---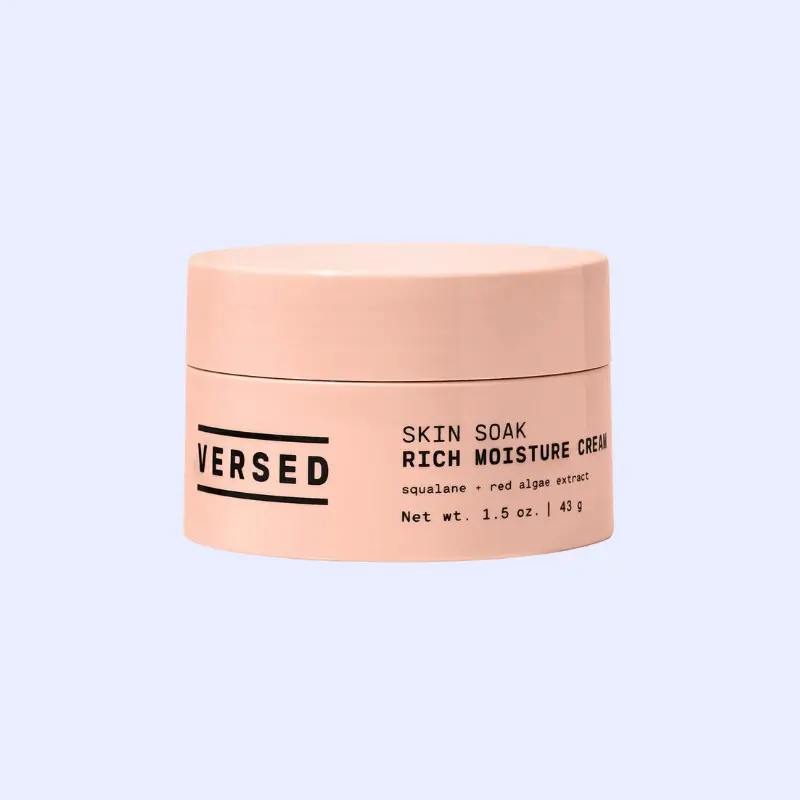 Here is a moisturizer that is non-greasy and will smooth and soften rough and uneven skin texture. It contains squalane, algae extract, and vitamin E to keep skin nourished and hydrated while also helping to fight against signs of aging.
There are many users of this product that have seen improvements in their skin after applying this moisturizer. It is lightweight and absorbs quickly and leaves skin looking and feeling soft and glowing.
What Customers Are Saying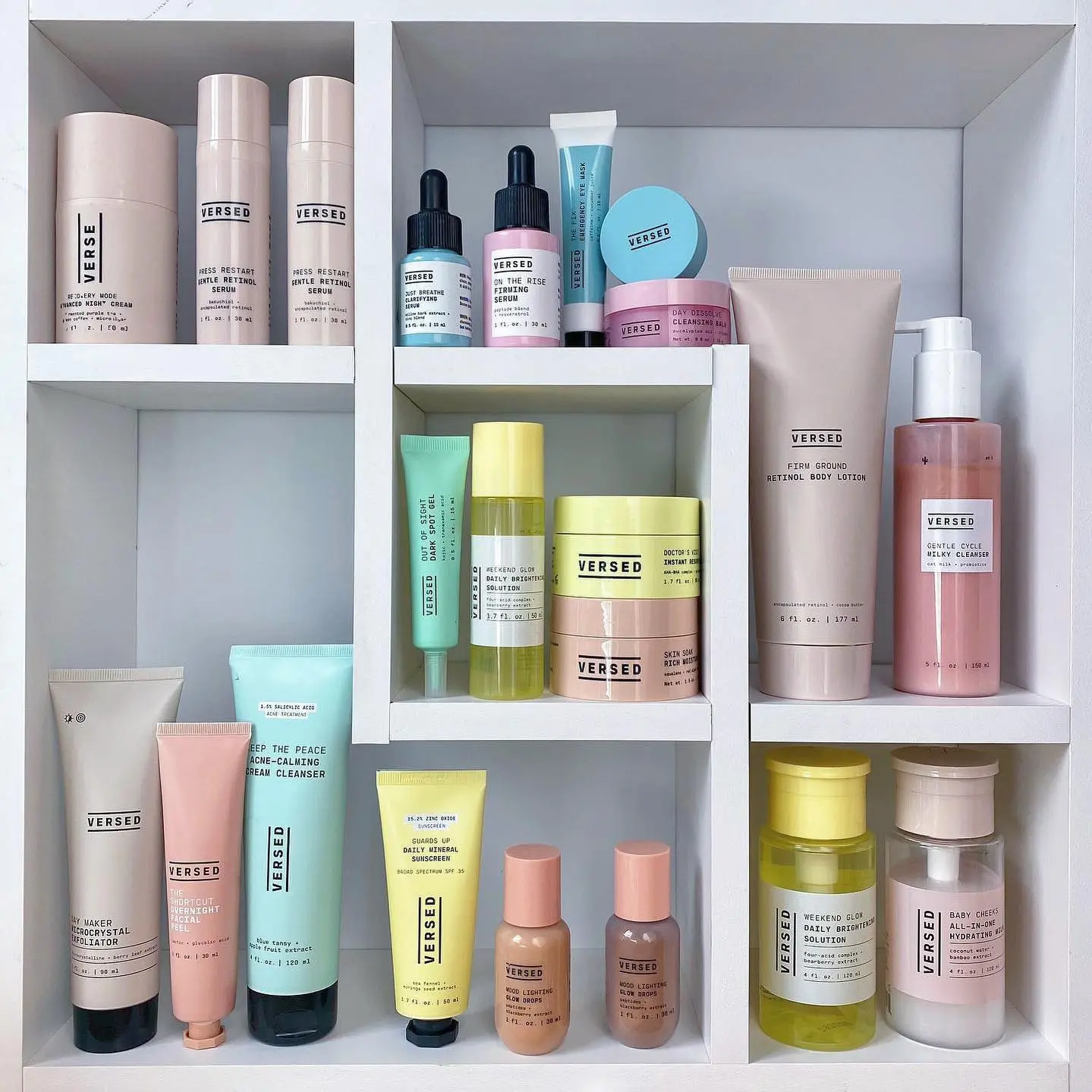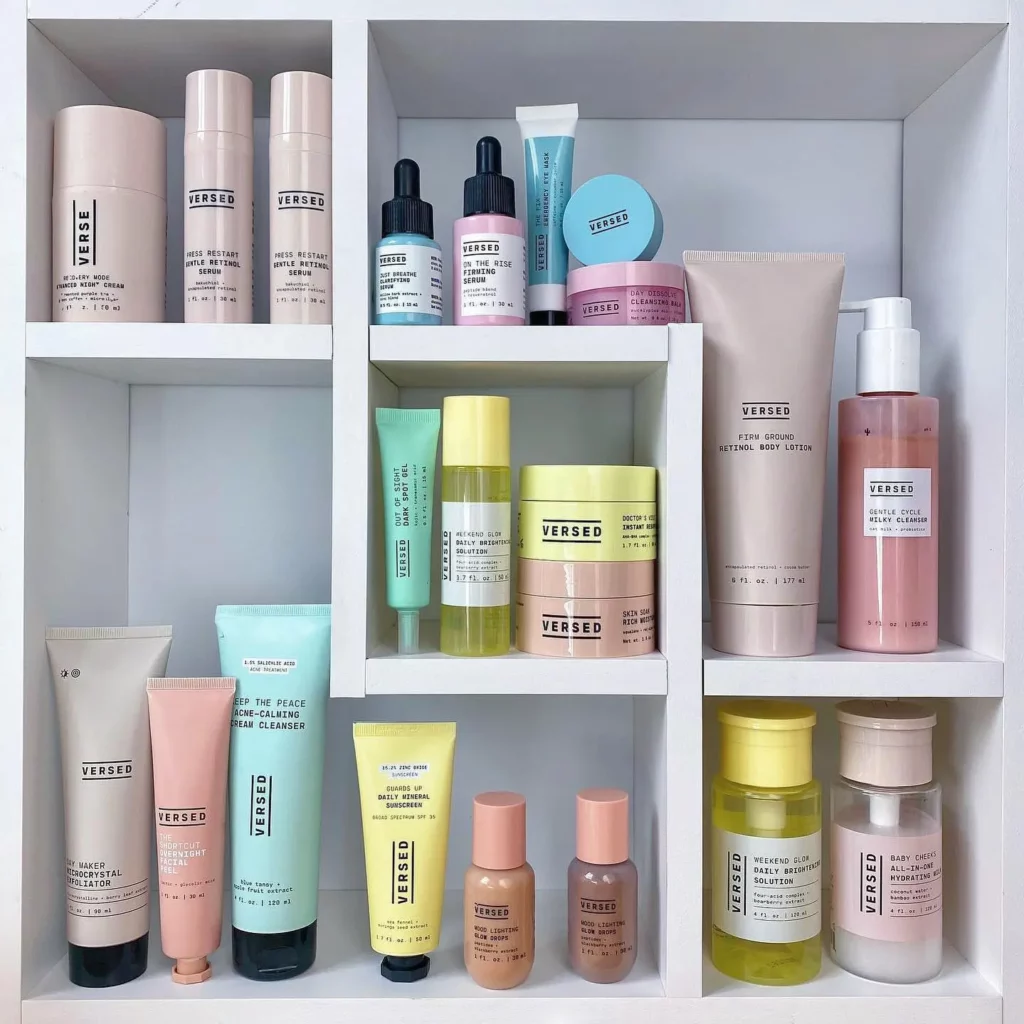 Versed skincare has a number of positive reviews on the website. Here is a breakdown of their best-sellers:
Moisturizing Gel-Cream: 4.5 out of 5 Stars with over 250 reviews
Overnight Facial: 4.4 out of 5 Stars with over 230 Reviews
Acne-Control Body Mist: 4.6 out of 5 Stars with over 200 Reviews
After searching through sites like Reddit to find real Versed skincare reviews, here is what other customers are saying about Versed skincare:
Products are effective
Customers love how accessible the products are
A few customers complained that they run out of product too quickly
Informative website
Is Versed a good brand?
With its wide selection of quality skin care products and affordable prices, Versed is easily one of the most popular beauty brands out there. Whether you're looking for gentle face cleansers or nourishing moisturizers, you can rest assured that you'll find exactly what you need from Versed.
In short, if you're in the market for great skincare products at an affordable price, then look no further than Versed. 
Where to buy Versed skincare?
There's no need to overspend on skincare – you can find all the same quality products at the drugstore. Versed products are gentle yet effective, and they're affordable without feeling cheap. So where can you buy Versed skincare? Here are a few of our favorite places:
– Target. Target carries a wide range of Versed skincare products, making it easy to find what you need. Plus, they often have sales and coupons, so you can save even more.
– Walmart. Walmart is another great option for finding affordable Versed skincare products. They have a large selection and competitive prices.
– Amazon. Amazon is a great place to buy Versed skincare if you want the convenience of home delivery. They often have great deals on shipping, too.
Return Policy
Versed Skincare offers a 30-day return policy; they will issue exchanges and full refunds for returns made within 30 days.
Versed Skincare products are sold at various other retailers that have their own return policy.
In Conclusion: Worth Trying?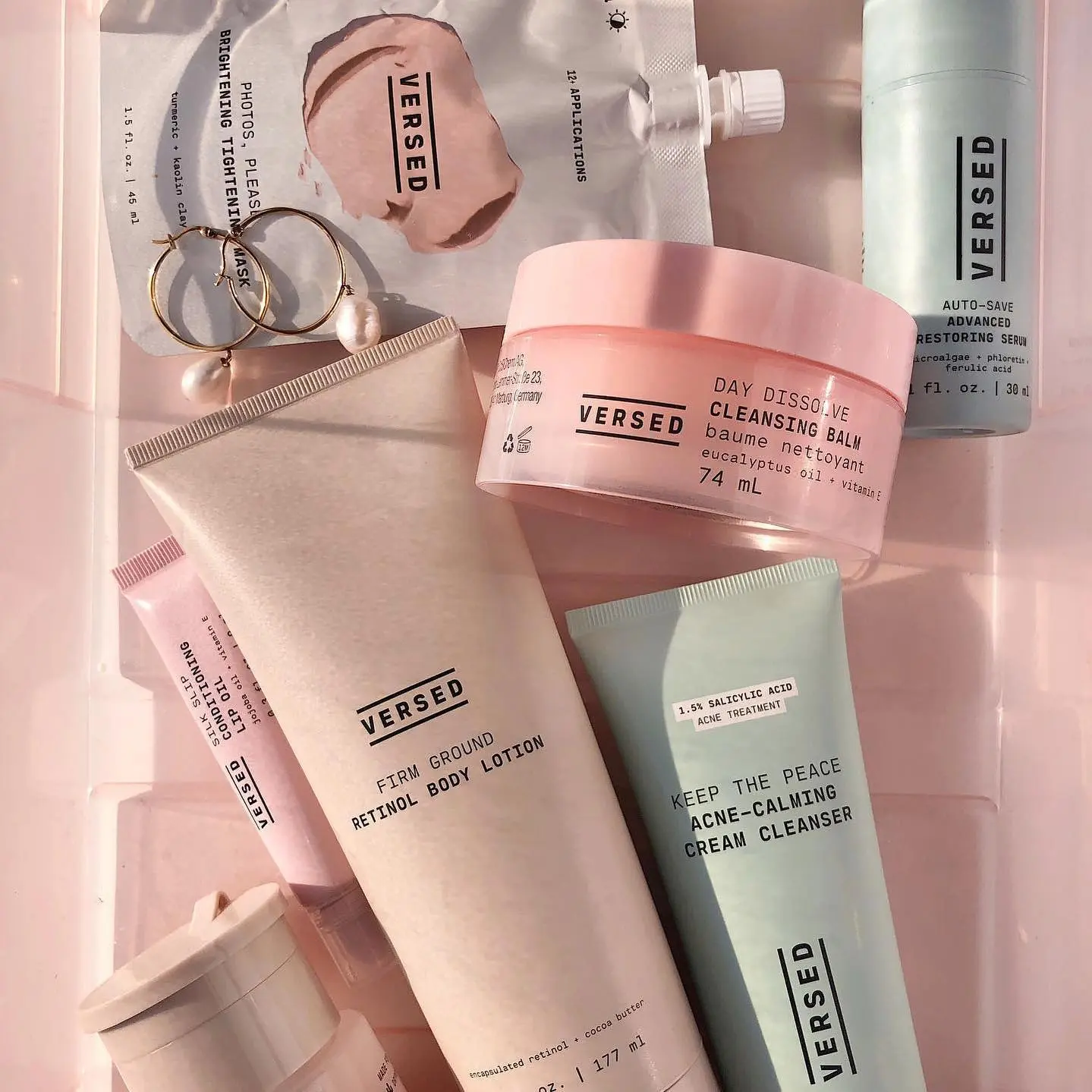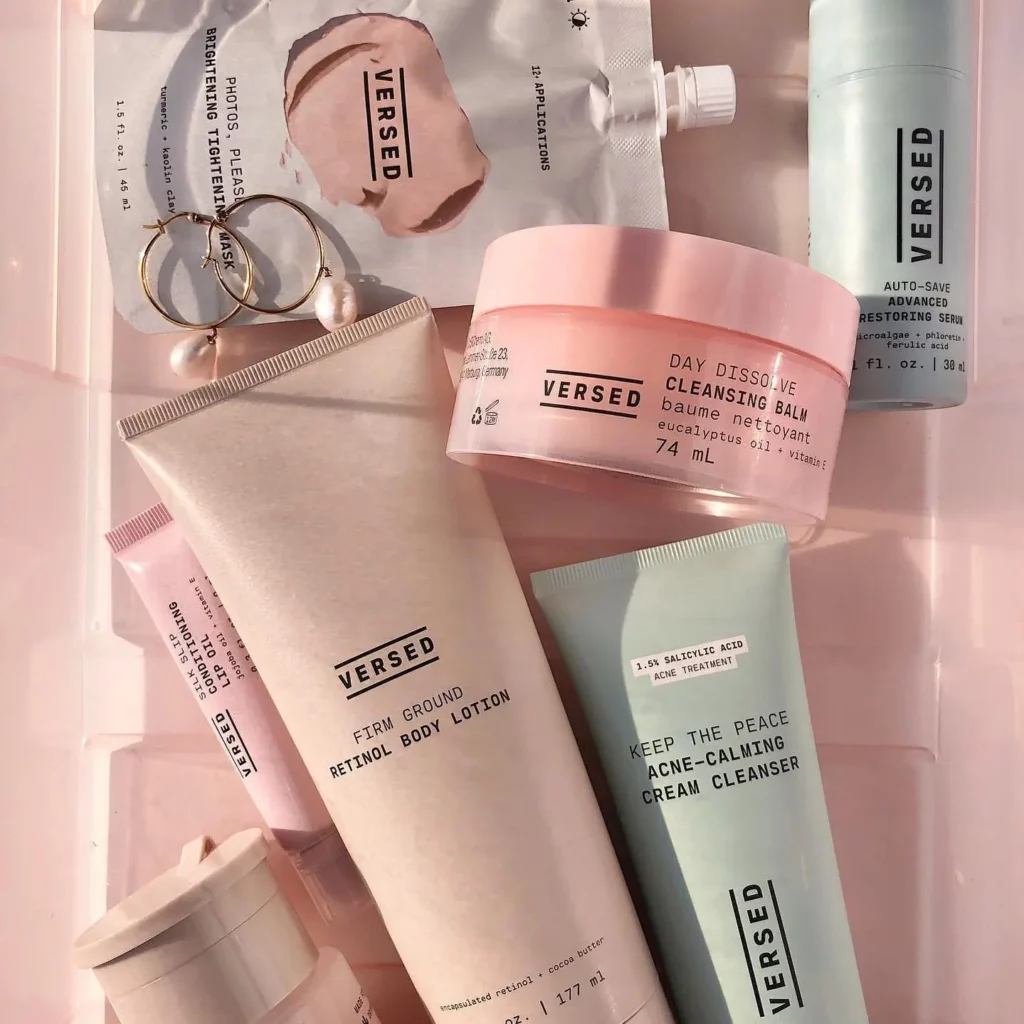 Versed skincare treats skin concerns with high-quality, clean ingredients that won't harm your skin or the environment.
Based on all the *glowing* Versed skincare reviews, we would definitely recommend this brand! While there are a handful of people who didn't see results, the feedback is overwhelmingly positive.
We would also recommend taking the skin quiz they offer before buying products to see what's best for you.
Brands Like Versed Skincare
UP NEXT: 21 Best Natural Makeup Brands For Clean, Healthy Beauty