There are subscription boxes for everything these days, underwear included! In fact, underwear subscriptions have become a fun way to indulge in a subscription without breaking the bank.
Underclub is one popular option that we will be sharing all about, including my personal review after trying out a few products from them!
RELATED: 9 Best Lingerie Subscription Boxes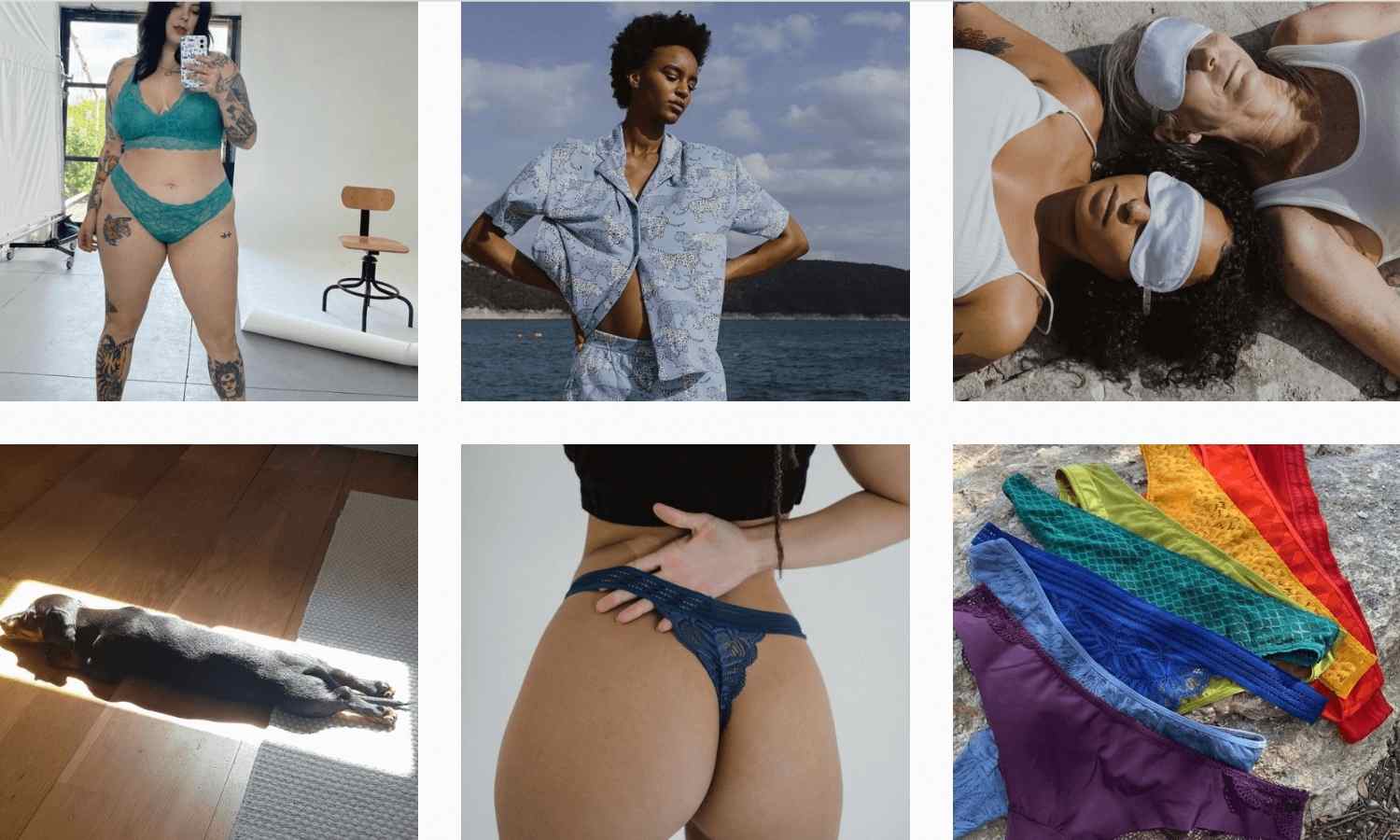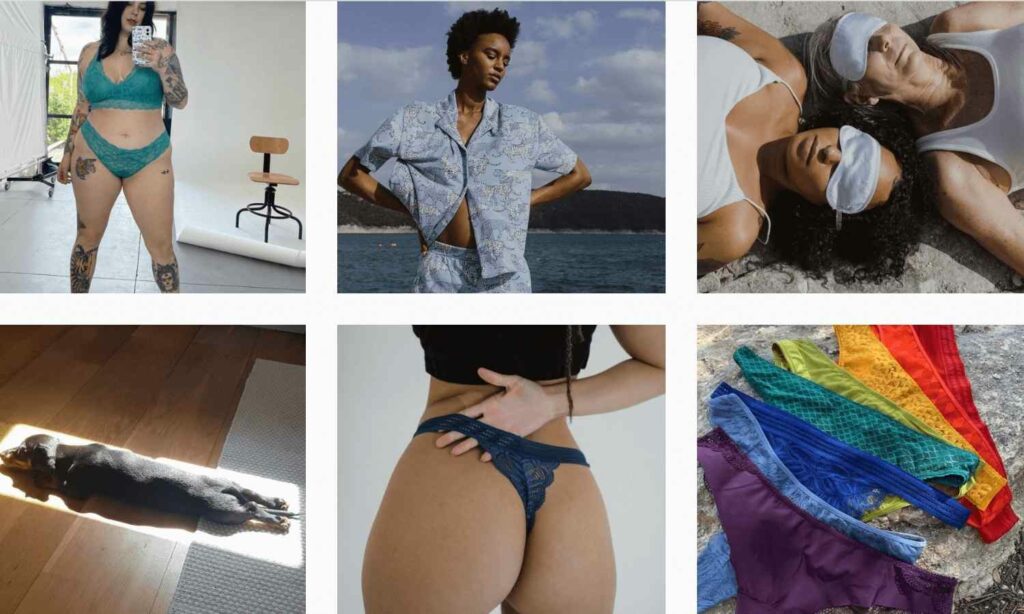 What Is Underclub?
Underclub is a female-founded luxury underwear subscription service dedicated to making their subscribers feel amazing and highlighting diversity. One way they do this is by offering inclusive sizing (their current size ranges are XS – 4XL).
A peek on their Instagram will show that they highlight models of all sizes and races.
Underclub also works with ethical and fair trade partners to find the perfect pair of underwear for their subscribers. Each month, they send one or two pairs of gorgeous, high-quality underwear from top luxury brands.
How It Works + Pricing
When you join Underclub, they have you fill out a profile to help them customize your undies to your preferences.
They also offer exclusive members-only discounts in their shop (up to 70% off top underwear brands), which I'd highly recommend checking out.
They add new markdowns frequently, allowing you to save money on the MSRP price and shop their gorgeous underwear without a subscription if desired (although you get even better prices as a subscription member).
As for their subscription, they offer two different plans – Signature or Luxe. The pricing is as follows:
Signature
1 pair: $15 / month
2 pairs: $28 / month
Luxe
1 pair: $21 / month
2 pairs: $35 / month
What's the difference between the two? As you might guess, Luxe offers higher-end underwear brands such as Natori, Cosabella, and more (each pair retails at $28 – $55 or higher).
The Signature plan includes brands like Commando, Clo Intimo, and others (each pair retails at $18 – $30 or higher).
If your underwear isn't perfect, they offer a 100% satisfaction guarantee with their "Best Butts Guarantee." You can also rate your underwear each month to help them better pick your future undies!
My UnderClub Review
*Underclub sent me products to try and review, but my opinions remain 100% honest.
Having tried another top underwear subscription (Bootaybag – check out my review), I was excited to test out Underclub. They seemed to focus on more luxurious brands and styles, so I was hoping this meant quality would be better than their competitors.
As I hoped, the Underclub quality was much better! I tried out an underwear and bralette set (this one specifically) and two additional pairs of underwear, each of which fit perfectly and felt fantastic. 
Even the lace styles were comfortable and not scratchy. They allowed for a bit of stretch without feeling like the lace would rip. They also make my booty look amazing without riding up!
If you're considering Bootaybag versus Underclub, one thing to note is that Underclub seems to feature more sophisticated, sexy styles.
While the styles I received did seem tailored towards the season (I also received a pastel purple and light green print, reflecting the Spring season), they were still simple and versatile enough to wear anytime.
To contrast, Bootaybag sometimes features undies with fun (and sometimes extreme) prints that might not be a fit for everyone. It's a hit or miss for me, so it's nice to know that Underclub is more likely to provide a simple, yet sexy, style that is hard not to love. Although Underclub costs a bit more, it's well worth it in my opinion.
Aside from my own experience, other Underclub reviews are pretty great. You can find them on their website or search on alternative review website.
Bottom Line
Overall, if you're looking for an underwear subscription, I would definitely recommend trying Underclub. Although a little more spendy than some competitors, this is very clear with the excellent quality. Despite being a bit higher priced, you still receive a fun surprise pair (or two) of undies that retail higher than the price you paid for them!