Finding an outfit for a formal event can be a tedious and stressful process. If you want to exude main character energy, you can't just buy any dress — it has to be the one.
There are lots of options for shopping for formal wear, but today, we're going to be looking at The Dress Outlet.
As implied by the name, The Dress Outlet is your one-stop spot for finding dresses you need for any formal event.
Whether you're going to prom, part of a bridal party, or you're the bride themselves, The Dress Outlet is there to help you feel like your very best self.
But does The Dress Outlet really have the dresses of dreams? Read our The Dress Outlet reviews to find out!
What is The Dress Outlet?
The Dress Outlet was founded in 2008 and is a fashion retailer based in Los Angeles, California.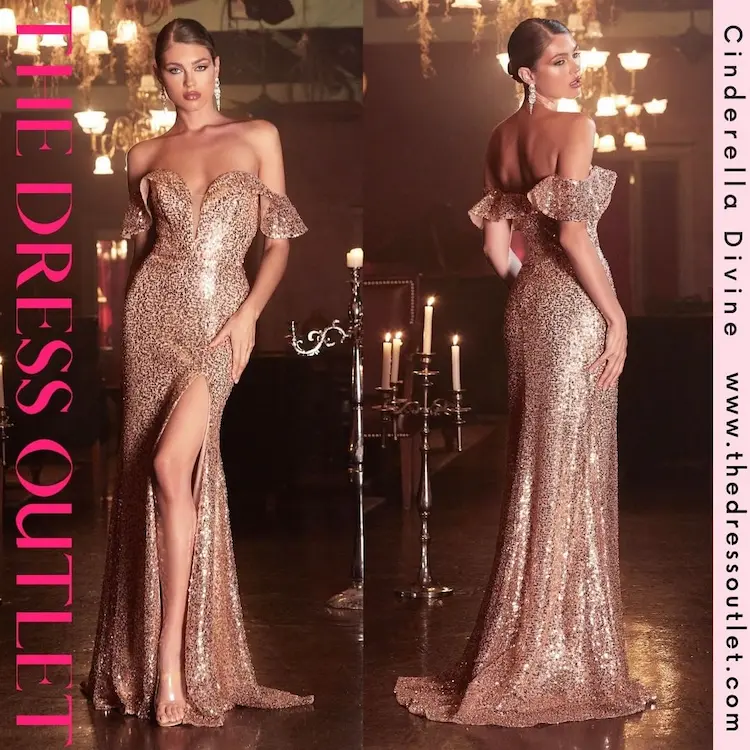 The mission of The Dress Outlet is to provide affordable and beautiful dresses at luxury-level quality for every formal occasion.
With shoppers at its core, The Dress Outlet believes magical moments and experiences begin with checkout and last way after you take your dress off. After all, some of the best memories are wearing the best outfits!
The Dress Outlet Overview
Initially only offering wedding dresses, The Dress Outlet has expanded over the years and now offers dresses for those in the bridal party, prom dresses, homecoming dresses, and other black-tie events.
The Dress Outlet offers a variety of colors and styles to fit anyone's taste and is also size-inclusive!
Based in Los Angeles, The Dress Outlet has a big online presence but the company also has a Los Angeles warehouse and retail store, so if you're ever in the area make sure to check it out so you can shop in person. 
The Dress Outlet Reviews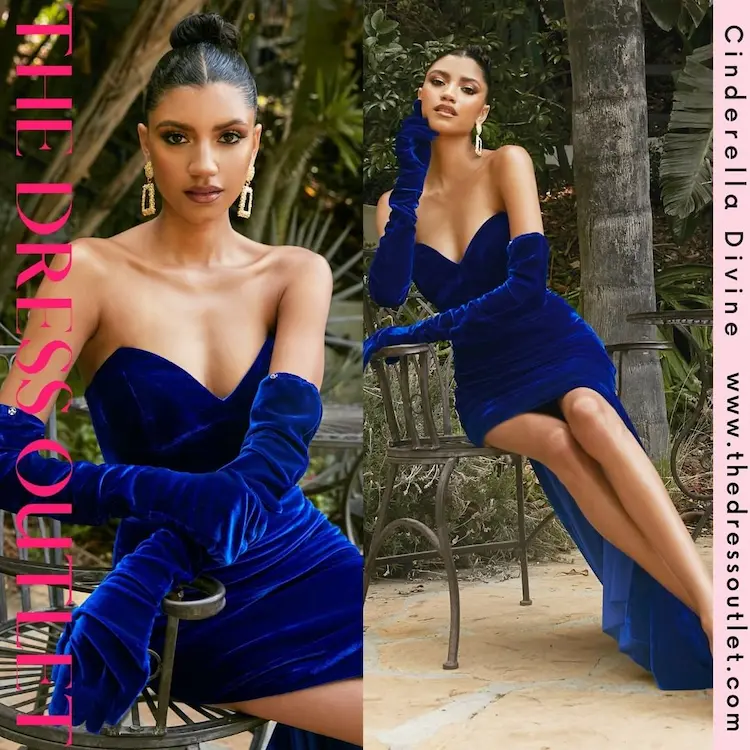 Overall: ★★★★ 2.75 stars
There's no doubt The Dress Outlet has an amazing selection of dresses from lots of different designers (and fun pantsuits) that are trendy, classy, dainty, and every style in between.
Additionally, the company has items that are fit for any budget, making it the perfect place to shop for special occasions.
However, where The Dress Outlet falls flat is the subpar customer service plus a misleading and difficult return policy that ensures you'll be paying money out of pocket in case you need to make a return.
Price: ★★★★ 4 stars
The Dress Outlet has a huge selection of dresses at different price points that can fit into anyone's spending habits.
The company offers items starting as low as $30 and that reach as high as $2,000 depending on the brand!
If you're balling on a budget or you just need a dress for a one-time event and don't want to commit to any high price tags, The Dress Outlet is the perfect spot for you.
RELATED: 23 Best Prom Dress Websites: The Ultimate Guide
Quality and Sizing: ★★★★ 3.75 stars
Despite low prices, The Dress Outlet's clothing is generally good quality. However, the quality and sizing can vary since they carry a wide variety of brands.
Customers typically rave about how beautiful the dresses are, but have issues with the sizing more than anything.
Shoppers express dresses not being true-to-size, or, for example, fitting one area of the body and being loose in another.
If you do decide to buy, we highly recommend taking the extra time to get accurate measurements to avoid going through the hassle that is the return policy (they only allow 5 days to return and charge a 10–20% restocking fee).
Customer Service: ★★★ 2 stars
The biggest critique made by shoppers for The Dress Outlet has to do with the lack of communicative customer support.
Many of the negative The Dress Outlet reviews mention it's difficult to contact and communicate with customer support, and that The Dress Outlet's customer support provides little help in finding solutions that provide positive experiences.
Their poor return policy also falls into this category. They do allow returns, but they must be requested within 5 days of receiving the order and are also subject to a 20% restocking fee (or a 10% restocking fee if you opt for store credit).
What Customers Are Saying
Variety of sizes and dress options
Quality can vary since they carry so many different brands
Bad customer service
Dresses aren't always true-to-size, so you'll want to make sure to check your measurements
Poor return policy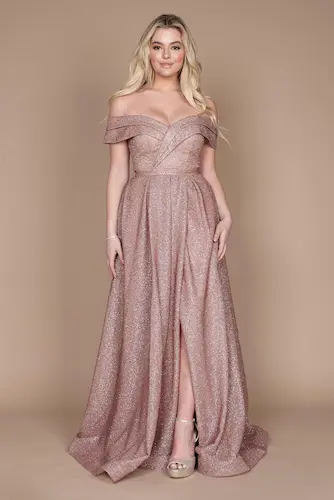 We always love when clothing brands are size-inclusive and acknowledge that all bodies are built differently and all bodies deserve the opportunity to wear beautiful clothing!
The Dress Outlet has a ton of dresses that accommodate plus sizes. Depending on the dress and designer, plus size dresses range from sizes L to 8XL.
As mentioned before, it's important to check the sizing chart to ensure accurate measurements before committing to a size. Since The Dress Outlet houses different designers, how true-to-size a dress is can vary.
For example, this beautiful draped, off-the-shoulder dress starts at size 14 and goes up to size 24.
As with all departments, The Dress Outlet makes it easy for shoppers to navigate the website and find what they're looking for thanks to the filters. In just a matter of clicks, you can find your dream dress by color, size, price range, and more!
---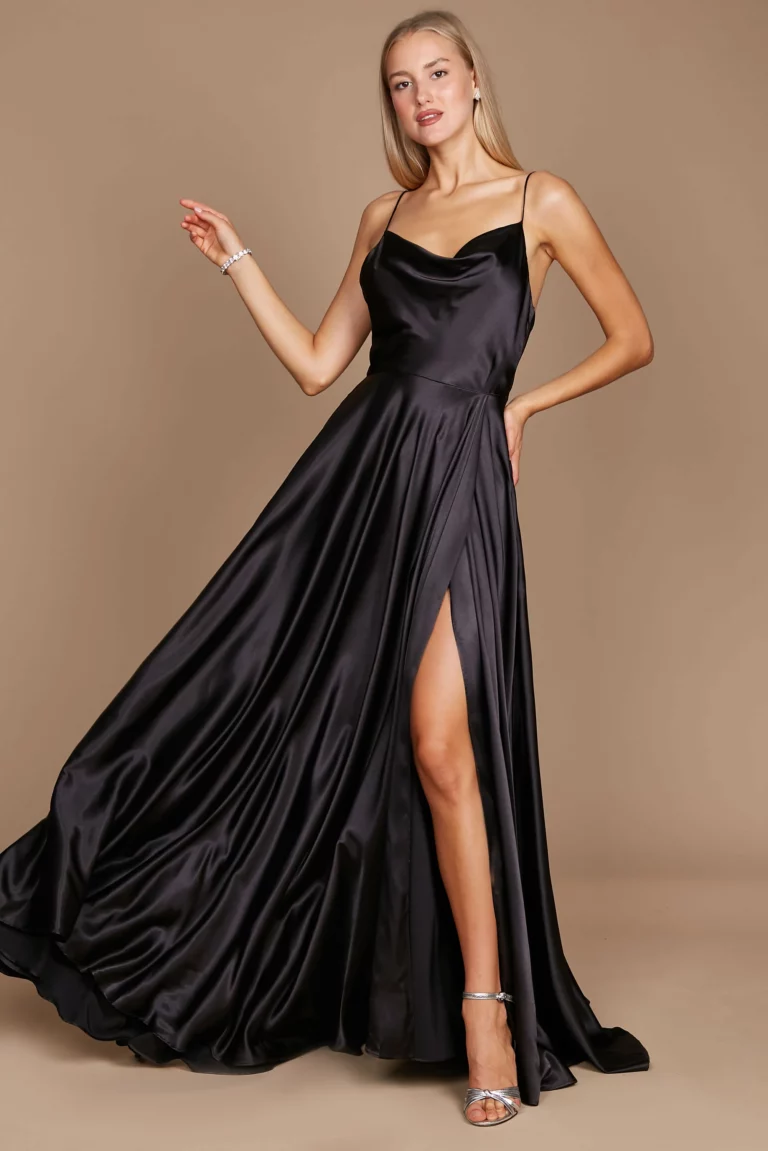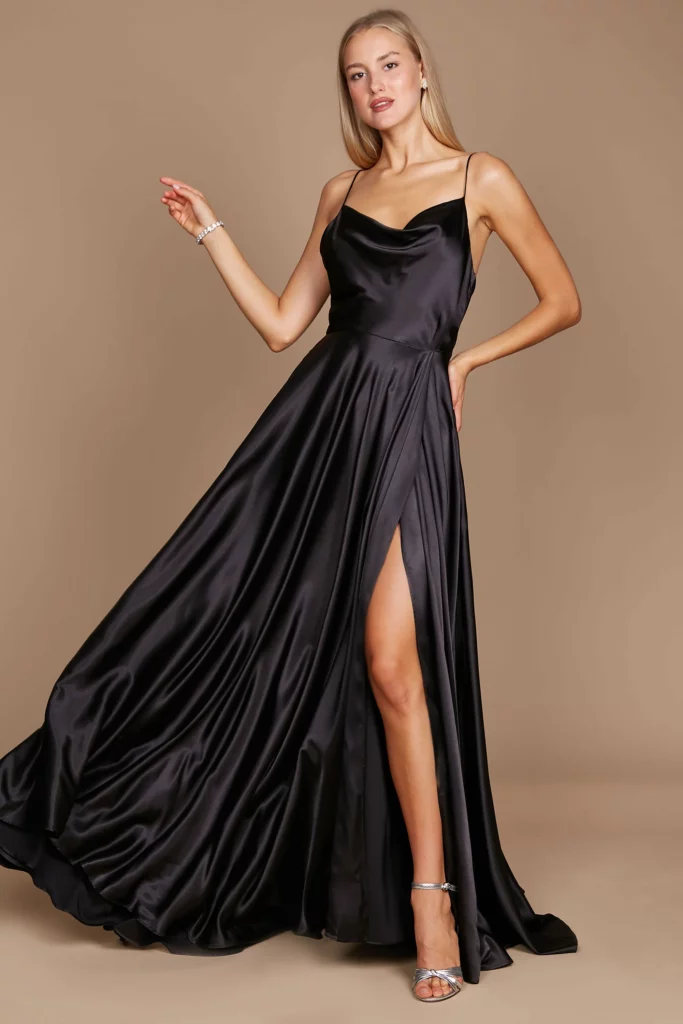 If you want to look like the main character at your prom, The Dress Outlet has a bunch of options to help you achieve that!
Whether you want to look daring and bold or elegant and classy, The Dress Outlet has a bunch of styles and colors to choose from — like this A-line slitted prom dress.
In fact, The Dress Outlet offers two-piece dresses, mermaid dresses, corset dresses, halter dresses, and a whole lot more.
Even better, most dresses The Dress Outlet has to offer come in different colors, so finding a color you love is easy!
---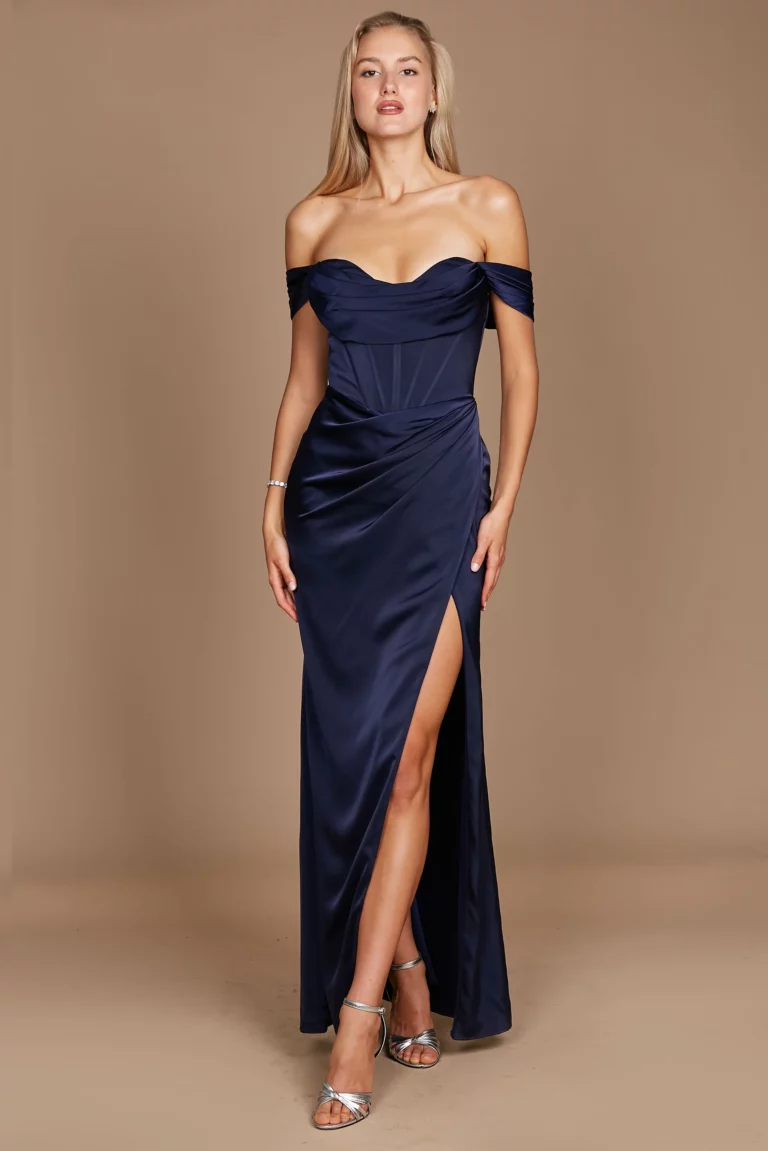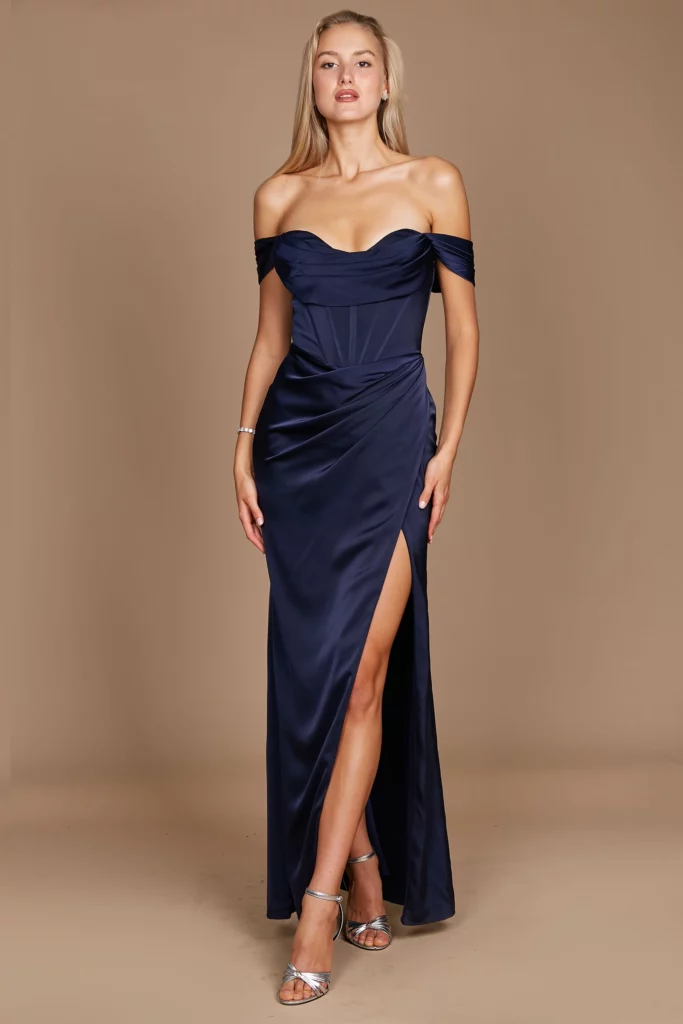 Unless you're a celebrity or have a ton of friends getting married, formal events don't happen super often, which is why when you do have a special occasion to attend, you want to make it count!
The Dress Outlet is a great place to shop to match any theme and style, whether it's a conservative dress code or not.
Like the other departments The Dress Outlet has, there are a ton of options to sift through like party dresses, evening dresses, Cinderella dresses, and even pageant dresses! There's something for everyone and for every event — and for every budget!
One popular formal dress from The Dress Outlet is the Dylan & David's Sparkling Long Ball Gown that currently sells for $159.99.
---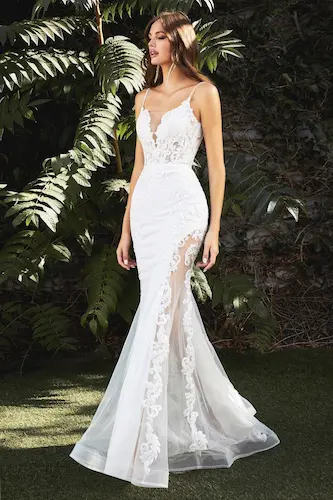 The Dress Outlet first started off selling wedding dresses, so it's no surprise the company has a huge, impressive selection of these to offer.
Not just limited to dresses for the bride, The Dress Outlet also carries formal wear for the bridal party like bridesmaids and the mother of the bride, in addition to having formal wear for wedding guests as well.
Some of the styles The Dress Outlet offers include A-line dresses, mermaid dresses, casual wedding dresses, boho dresses, and plenty more!
Wedding dresses range from $70 to $1,500 depending on the designer, making The Dress Outlet the perfect place to purchase a gown within any budget.
---
Return Policy
And now, what everyone's been waiting for — the return policy.
The return policy is what customers of The Dress Outlet have criticized over and over in reviews due to how misleading it is and the hassle that ensues when a return or exchange needs to be made.
What makes the return and exchange policy confusing is that The Dress Outlet advertises "easy exchanges and returns" without mentioning the 20% restocking fee or the mere five-day time frame you have to request a return or exchange.
Yep, you only have five days to start the exchange or return process from the time you received the item, not to mention you will still pay money out of pocket.
To return a dress, you have to pay a 20% restocking fee in addition to shipping, or you can pay a 10% restocking fee to get store credit. This is pretty expensive! Say you return a $100 dress, you'll still have to pay $20 (or $10 if you opt for store credit).
However, this exchange policy only applies to dresses that are not discounted. Spoiler alert: Most items are discounted.
FAQs
Where is The Dress Outlet located?
The Dress Outlet is located in Los Angeles, California.
Who is the owner of The Dress Outlet?
There's not much information regarding who the owner of The Dress Outlet is, but the managing director is currently Emanuel Mehdizadeh.
Is The Dress Outlet reliable?
The Dress Outlet is pretty reliable in terms of quality and receiving what you ordered, but sizing can be inconsistent. And when it comes to returns, The Dress Outlet charges expensive restocking fees (plus you also have to pay for return shipping).
The Final Verdict
All in all, The Dress Outlet reviews are a hit or miss and many people have had good experiences with the brand. The major downsides are the poor customer service and very short return policy that requires an expensive 20% restocking fee (or 10% for store credit).
So, we only recommend shopping from this brand if you're 100% sure you will be keeping the dress you buy; otherwise you'll lose money due to their restocking fees.
For example, you might have tried a specific dress on in a local store and fell in love, but found it for a better deal on The Dress Outlet.
Despite the downsides, The Dress Outlet does offer a vast and beautiful selection of dresses at pretty affordable prices. 
The Dress Outlet Alternatives
Rent the Runway – Although this brand is quite different from The Dress Outlet, we highly recommend considering it as an alternative. Instead of investing $100+ in a gown you might only wear once or twice, you can rent an even more beautiful designer dress instead. Rent the Runway offers one-time rentals as well as monthly memberships.
RELATED: 17 Best Clothing Rental Subscription Services
Lulus – You can't go wrong with Lulus for dresses, including everything bridal and formalwear. From wedding dresses to bridesmaid dresses to wedding guest dresses, their gorgeous gowns will be the highlight of the event. Best of all, prices are pretty reasonable and you can even find options under $100.
The Outnet – This designer outlet store has all the deals, but features a wide variety of labels and brands, so prices are typically more expensive. But if you sort prices low to high, you might be able to find a gem!