Finding cosmetic products that are good for your skin while also sustainable and cruelty-free can be hard. Especially when the market is full of all kinds of products that may or may not work for you and your skin, so it's important to do your research before you jump in.
The Body Shop has been around for a while, and the brand claims that it can do everything mentioned above and more. But do their products actually work? And, more importantly, are they worth it? Read our honest The Body Shop reviews to get your answers.
RELATED: 12 Best Custom Skincare Brands That Work
What is The Body Shop?
The Body Shop is a cosmetics brand that believes in clean, ethically sourced, and accessible products. The Body Shop has all kinds of items from skincare to body and hair products to makeup to fragrances, anything you could want to nourish and care for your body.
The Body Shop Overview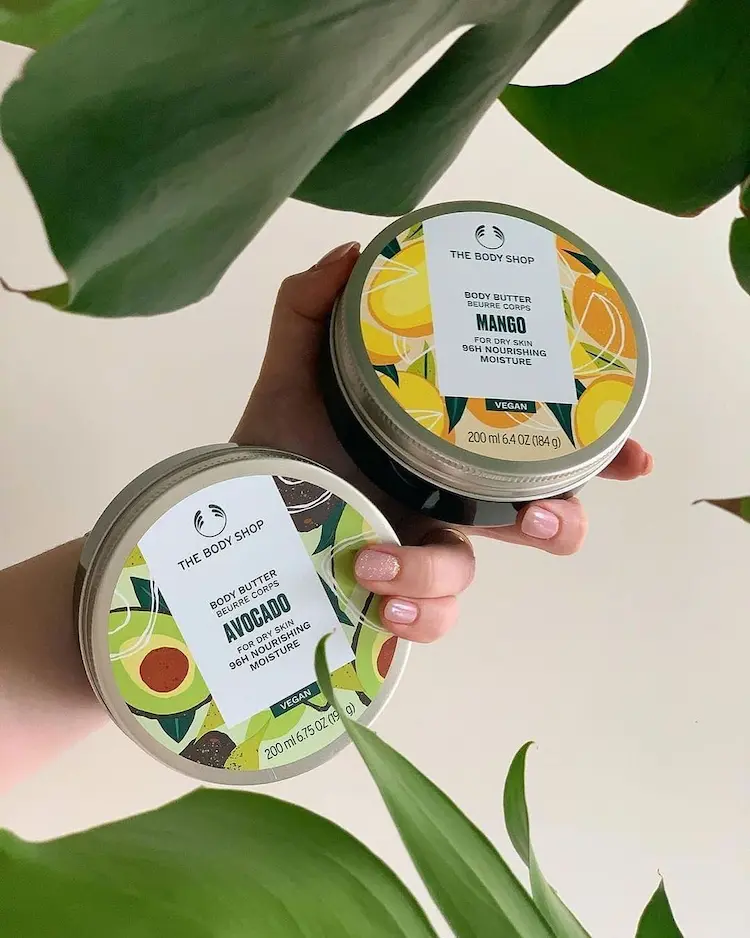 The Body Shop was founded in 1976 by Dame Anita Roddick in Brighton, England. In the beginning, it was just a humble shop focused on providing a fresh alternative to the cosmetic scene at the time.
As an activist, Roddick founded this brand on principles of social change, deciding to create a company that prioritized sustainable and natural products that are good for your body and the environment.
She also presented a new way to think about beauty standards which encouraged women to seek out beauty products that made them feel good and confident in their own skin rather than fitting to other people's standards.
The Body Shop Reviews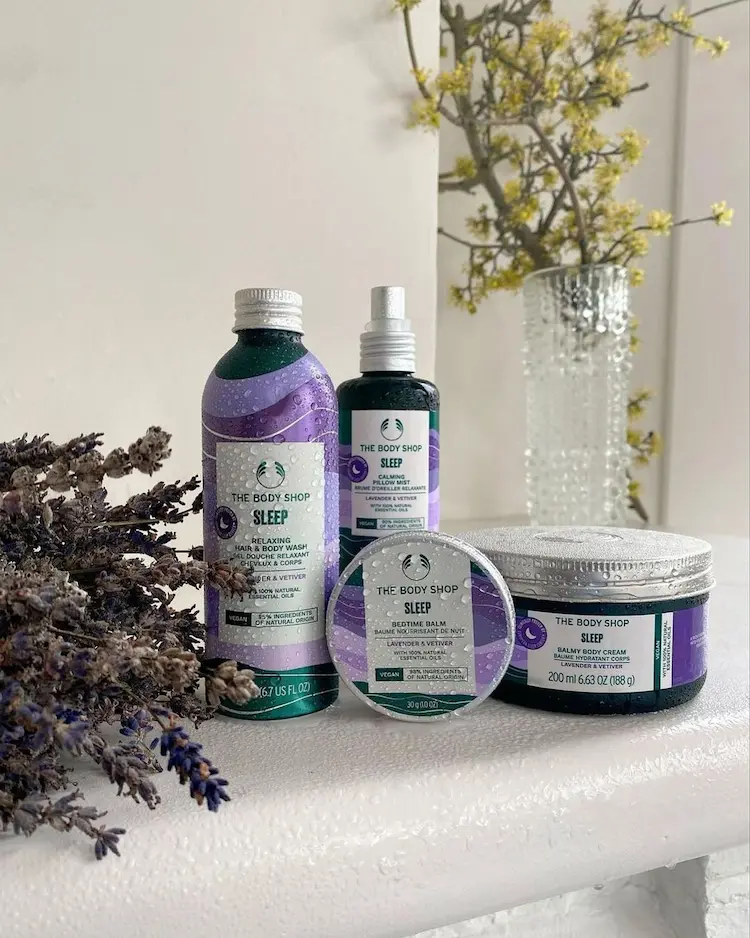 Overall: ★★★★ (4 stars)
The Body Shop is a great brand to shop for, especially for affordable products that actually work. Despite the cost being slightly higher than generic or drugstore brands, you are paying for good quality, clean, natural, and environmentally conscious products that are worth the cost.
Pricing: ★★★★ (4 stars)
Most products from The Body Shop average between $15 and $35 which certainly isn't the most expensive on the market. This also takes into account that these products are ethically sourced with natural ingredients and intended to be as sustainable as possible.
Shipping: ★★★ (3 stars)
The Body Shop offers free standard shipping for orders over $40 which should arrive within 4-10 business days. However, there are quite a few customers that had trouble with shipping, but there are several other retailers to buy The Body Shop products, such as Ulta and Amazon.
Customer Service: ★★★ (3 stars)
Reviews on multiple platforms say that the customer service at The Body Shop was very unhelpful with resolving issues.
However, as mentioned before, there are numerous other ways to shop for The Body Shop products that probably have better customer service.
Quality: ★★★★ (4 stars)
Despite complaints about customer service and shipping, reviews are mostly positive about the quality of products from The Body Shop.
Customers are pleased with the wide range of items that are available. Many claim that the products they bought, like body butters, lotions, and shampoo work really well and continue to buy them. Customers also like that the products are organic and environmentally friendly.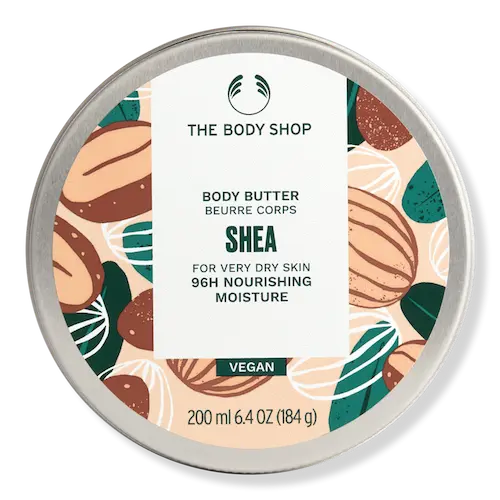 ★★★★ 3.7 stars (16 Reviews)
The body butters come in all kinds of scents and for all kinds of skin types (normal, dry, very dry, and ultra-dry). These body butters are meant to lock in moisture and nourish dry skin. For $22 you can get 6.7 ounces, for $36 you can get 12.9 oz, and for $6.00 you can get 1.69 oz.
Customers love that the body butters are very hydrating and spread easily without leaving a sticky or greasy residue behind. The moisturizing effects last for hours and absorb really well into the skin.
---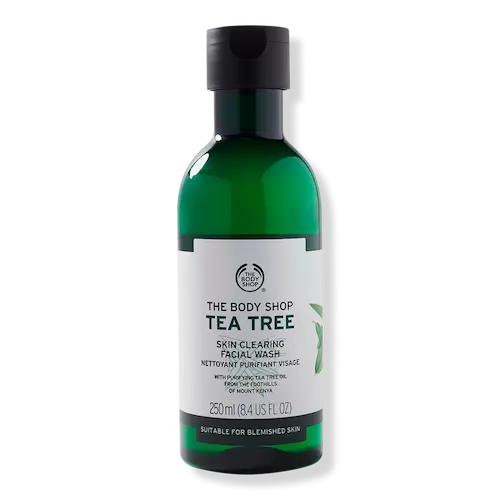 ★★★★ 4.4 stars (700 Reviews)
This facial wash is a personal favorite of ours. It uses tea tree oil to give your skin a thorough cleanse without stripping it. Great for blemished and oily skin, this product lifts the dirt and makeup in your pores and gets deep into your skin to prevent acne. This also comes in 3 sizes and varies in price.
Customer reviews have overwhelmingly positive feedback about this facial wash and how it prevents breakouts and reduces oil and inflammation. However, be cautious if you have sensitive skin because this wash might be too drying.
---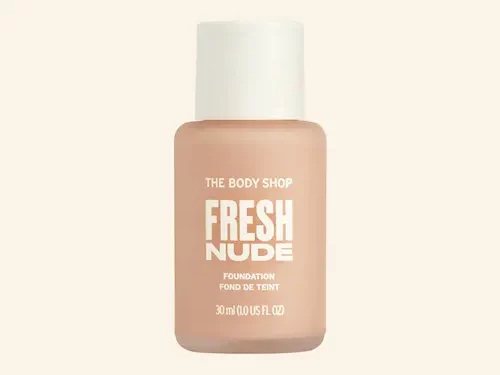 ★★★★ 4 stars (143 Reviews)
The Body Shop also sells makeup! Among those makeup products are a couple of foundations like their newest Fresh Nude foundation that offers medium coverage with a natural and dewy finish and moisturizes for 24 hours. It is available in 40 shades and is $25 for 1 fl oz.
There is a lot of positive feedback about this foundation as well. Customers love how easy it is to apply and say it looks great on their skin without looking shiny. The biggest complaint seems to be about the new bottle packaging.
What Customers Are Saying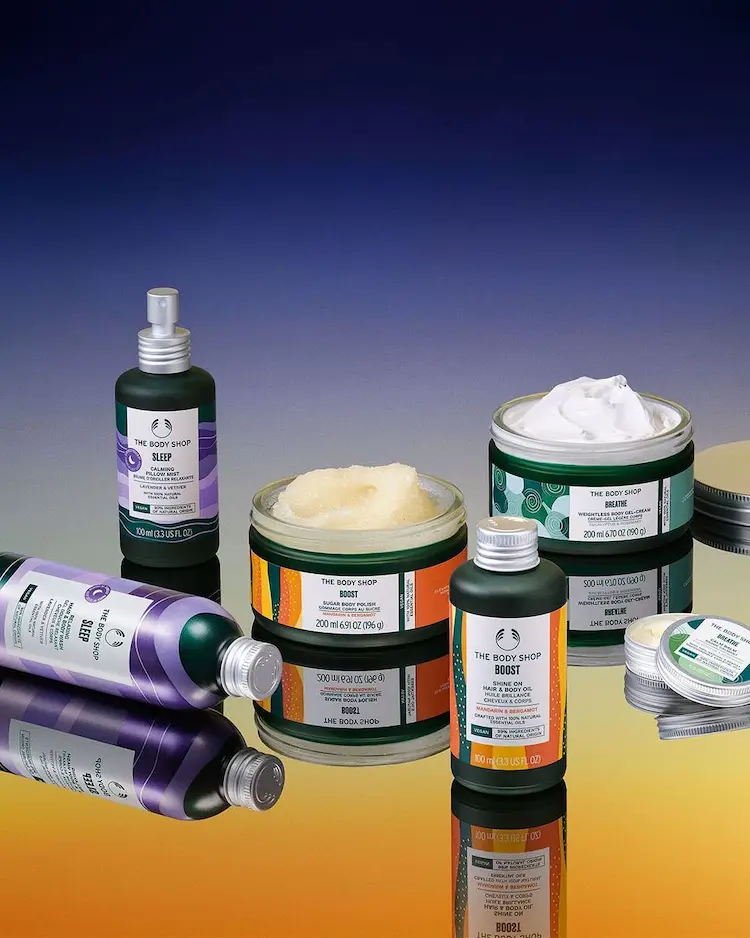 If you still aren't convinced on whether or not you should buy from The Body Shop, we've compiled the biggest points customers have to say in reviews across multiple platforms:
Worth the price for quality products
Many customers have seen noticeable results after using products
Feels good on the skin
A wide variety of products to choose from
Products for all kinds of skin types
Frequent sales on the website
Most people have better luck buying them from Ulta or Amazon
In Conclusion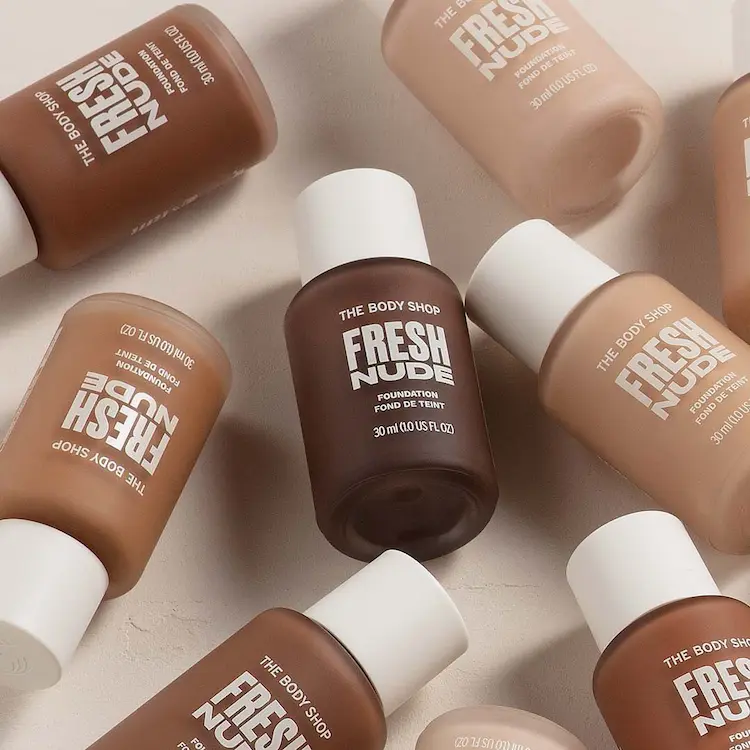 The Body Shop has been a pioneer in the beauty industry for providing ethically-sourced and environmentally conscious products.
With so many rave reviews, it's definitely worth a shot to see if it's the right fit for you, especially if you are looking for products that are friendly to your skin and the environment.
The Body Shop Alternatives
FAQs
Is The Body Shop cruelty-free?
Yes, The Body Shop is cruelty-free. They have never tested their products on animals since they founded the company over 40 years ago. 
Is The Body Shop good for your skin?
Yes, The Body Shop is good for your skin. Customers have seen really great results with the skincare products, and The Body Shop uses clean, and natural ingredients. However, some products may not be the best for sensitive skin and you should be careful when trying out new products. 
Is The Body Shop vegan?
Though many of The Body Shop products are vegan, they are not 100% vegan. On their site, they list all their vegan items on one page to make them easy to find. 
What is The Body Shop's Return Policy?
Refunds are available up until 45 days after purchase. If bought in-store, you can return it to any of your local retail stores and a full refund will be issued to the original form of payment. If bought online, the product can be shipped back for a refund. 
UP NEXT: 12 Best Indie Skincare Brands To Keep On Your Radar