With each passing generation comes a new wave in menswear fashion. Many different styles will come and go, but there are a few looks that have proven to be a stellar choice for decades. Everyone has their own flair for their wardrobe, but having a few essential basics on hand is always needed.
In the current fashion world, there are lots of companies working for the consumer's attention, but some bring a level of quality that's hard for others to keep up with.
This Taylor Stitch review is going to give a detailed breakdown of the brand's menswear, its quality, and the various categories they have to offer.
RELATED: 12 Best Subscription Boxes For Men: Everything A Guy Needs
What is Taylor Stitch?
Crafting durable, multi-purpose clothing that looks great for everyday use, Taylor Stitch has spent a decade improving and refining their process to provide the best possible garments. Priding themselves on their attention to detail, the clothing brand aims to raise the bar for menswear clothing.
They also manufacture every piece of clothing with the environment in mind. Where possible, the company uses recycled fibers, and they use their influence to advocate for community and caring for the Earth.
Taylor Stitch Overview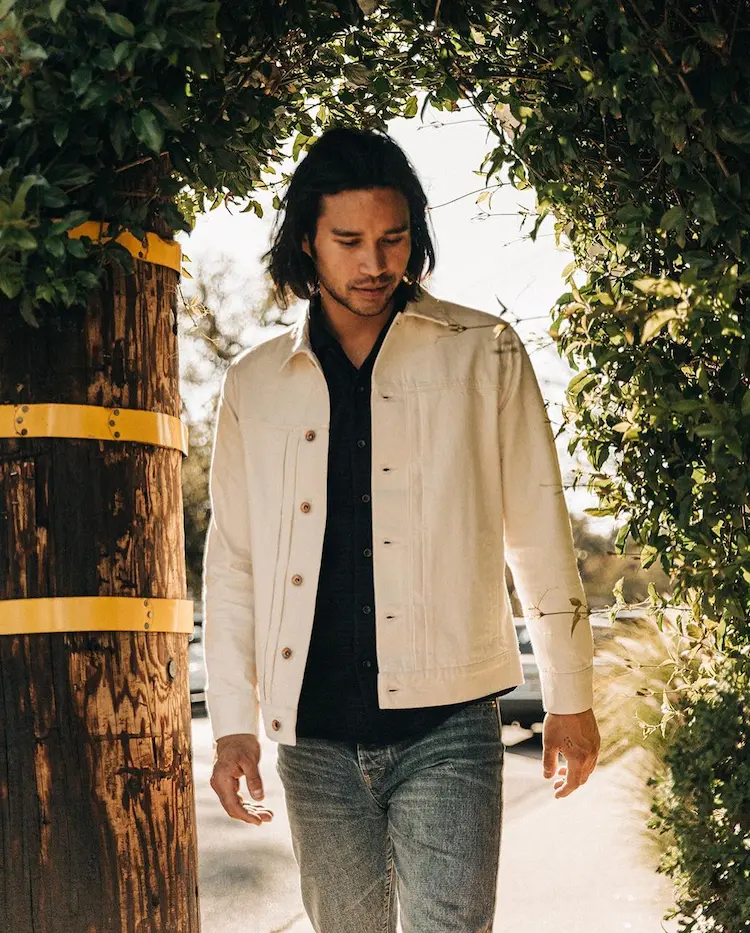 From daily essentials to workwear you can rely on, Taylor Stitch has numerous clothing categories from t-shirts, outerwear, denim, and much more. You'll also find some signature footwear and a decent number of accessories.
If shoppers would like to be a part of their newest designs and products, the company gives customers the opportunity to help fund their creation.
Those who participate get 20% off the product, and they ship the items out when available for the right season.
Taylor Stitch Reviews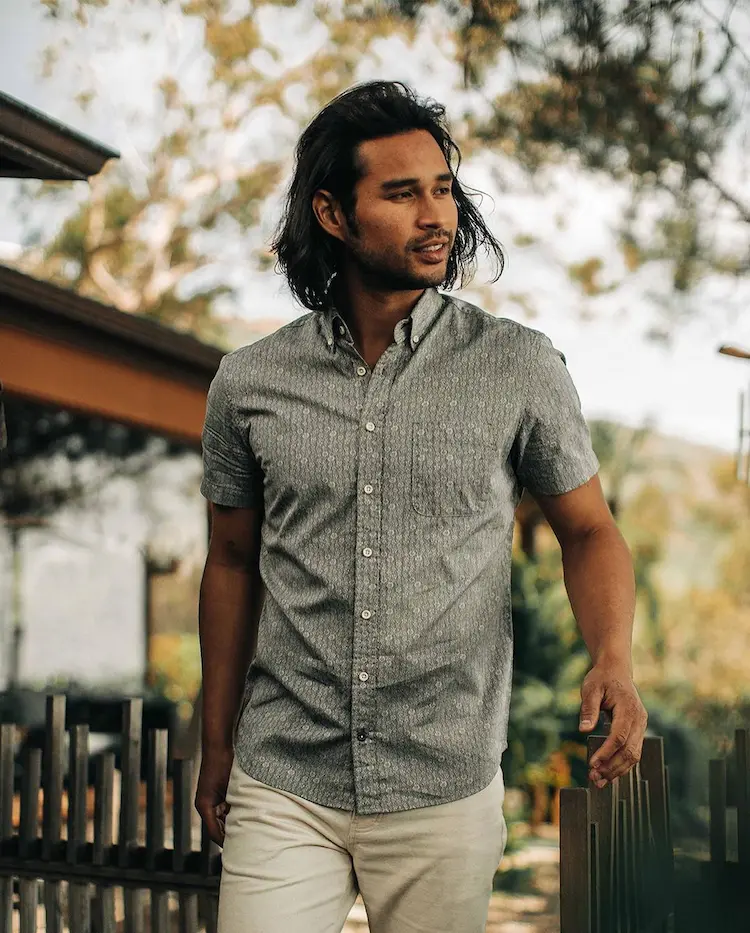 They have a dazzling website, excellent marketing, and what seems to be a sturdy and reliable product. The products definitely sell themselves from the craftsmanship, materials, ethics, and designs.
Of course, whether they're worth the money comes down to multiple factors, which we've covered down below with the help of many public comments and reviews.
Overall Rating: ★★★★ 4 Stars
Although many customers expect companies to be perfect in every way, this isn't always possible, nor the norm for most. The clothing brand has been in business since 2007, and the public reviews span many years.
It looks like most customers share a lot of the same sentiments about the company. Outside of some isolated cases where a customer may lean more toward the positives or negatives of their experience, most people seem pretty happy with what the brand has to offer.
Pricing: ★★★★ 4 Stars
Taylor Stitch claims to focus on high-quality clothing, and it definitely reflects in their price tag. The regular tees start at $35, but even a simple button-up will quickly jump to $125. With each product, you can find an extensive amount of detail about its material specifications and other design details.
Many customers are understanding of the price tag, but it's not for everybody.
Shipping: ★★★★ 4 Stars
U.S. residents benefit from free ground shipping, and there don't seem to be many complaints about their shipping departments. Unfortunately, international residents don't benefit from free shipping.
International shipping is known to be quite expensive, but their shipping policies don't offer a lot of flexibility, so it's essential that international customers review their order thoroughly.
Customer Service: ★★★★ 4 Stars
Regardless of their quality products and unique material selections, customer service is an important aspect as well.
You'll find some people who claim to have had a stellar experience dealing with the company, but there are also a handful of complaints from customers who didn't have a great experience.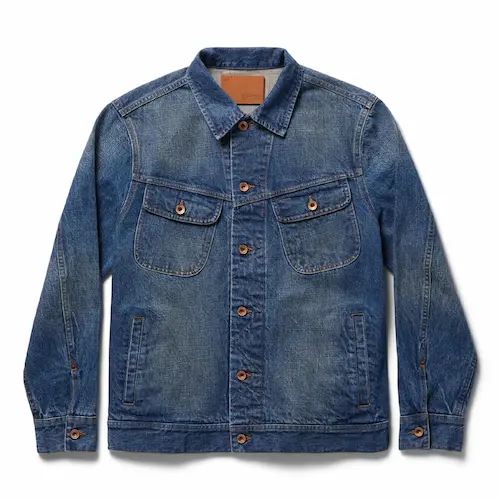 Quality: An indigo selvage denim jacket and they use 100% organic cotton to help slim down on pesticide usage. The jacket comes heavily washed, delivering a classic denim worn look. There is reinforced stitching on the front placket, under the collar, and plenty of pockets for storage space.
Style: Denim is one of those clothing choices that still works really well if paired correctly. This jacket boasts YKK donut buttons and rivets, a standout feature from any angle. It's great if you're going for a vintage look and blends perfectly with many other neutral garments.
RELATED: 20 Best Light Jackets for Men for a Stylish Wardrobe
---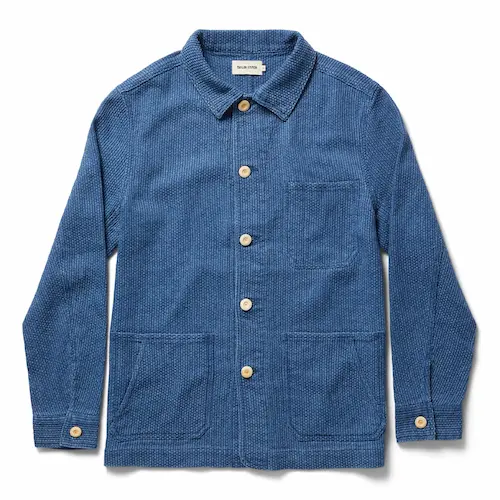 Quality: Made with sashiko embroidery, this jacket is influenced by a 400 year old Japanese practice. It's fairly lightweight, making it great for multiple seasons, and it provides a natural fade over time that complements its look. The jacket has a washed, broken-in feel and features bone-horn ring back buttons and double-needle stitching.
Style: If you're searching for something on the lighter side that's perfect for mild weather, this jacket offers the coverage you're looking for. It's neutral enough to blend with casual or more upscale styles, and it comes in many bold colorways that'll stand the test of time.
---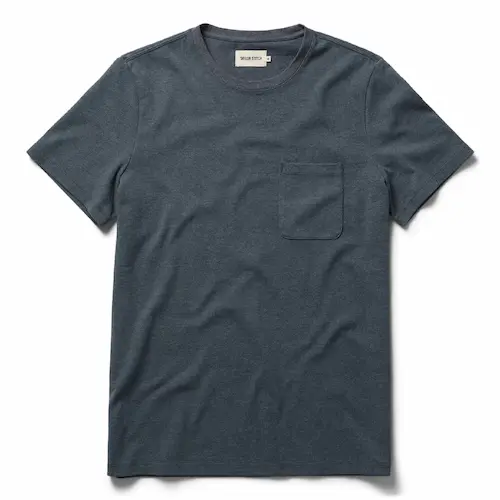 Quality: Every guy needs a handful of go-to neutral t-shirts that'll blend with various outfits. Taylor Stitch takes the basic tee up a notch with a tailored fit on the heavier side for durability and long-term use.
Style: It comes in an array of bold yet neutral colors, and it's a fantastic all-around choice that'll blend into street casual styles, lounging at home or even a day on the job. Their shirts are on the heavier side, which many customers love, and they're meant to stand up to repeated use.
---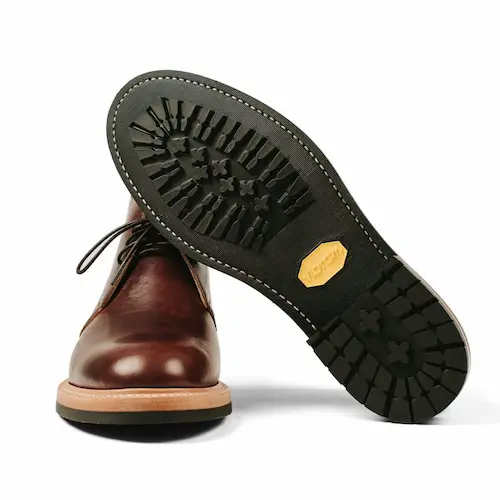 Quality: Their clothing gets most of the spotlight, but their shoes deliver an equally upstanding quality. The Trench Boot comes in a warm, whiskey color and is fully lined with sheepskin leather. It's crafted to age gracefully with time while retaining its promised quality and sharp look.
Style: This is a boot that looks great with a pair of boot-cut jeans, or they can be paired with a more stylish approach such as a blazer and jeans or a complete suit combination. It's highly versatile and will surely offer an excellent look for the rest of your life with proper care.
What Are Customers Saying?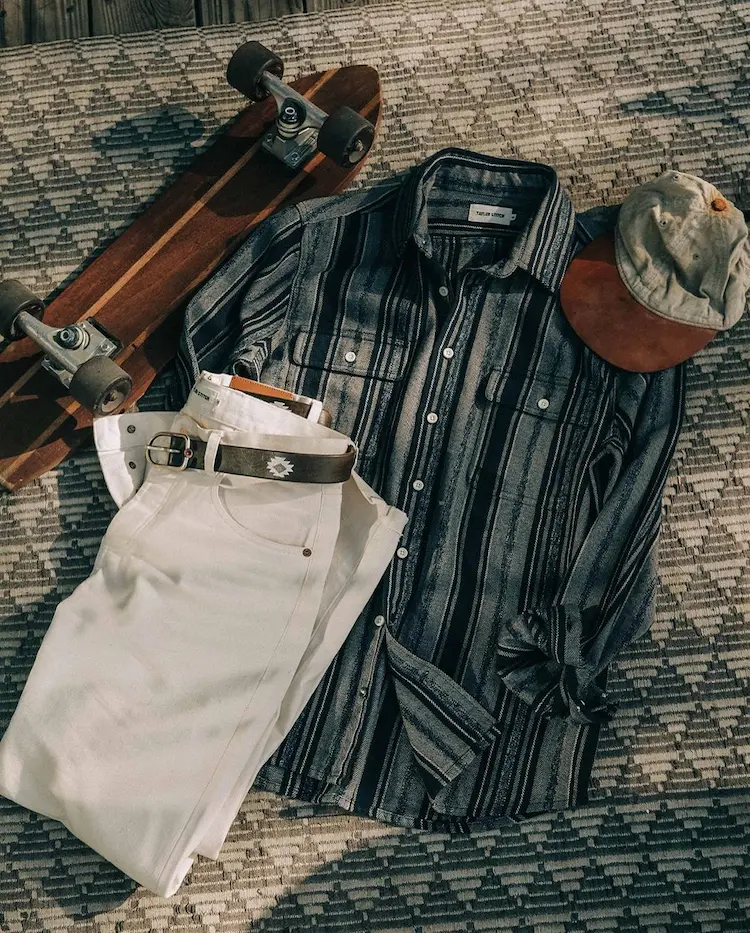 The company knows how to sell a product as they provide extremely detailed descriptions, high-quality photos, and plenty of promises regarding the durability of their clothing. If you want an unfiltered look at the brand, you can find what customers have to say in the brief list below.
Many agree the clothing quality is worth the price
Many people are repeat customers due to the consistent quality in each category
International customers are wary due to shipping costs
The workshop section isn't always as beneficial as it seems
People tend to appreciate the brand's approach to environmentalism
In Conclusion: Worth It?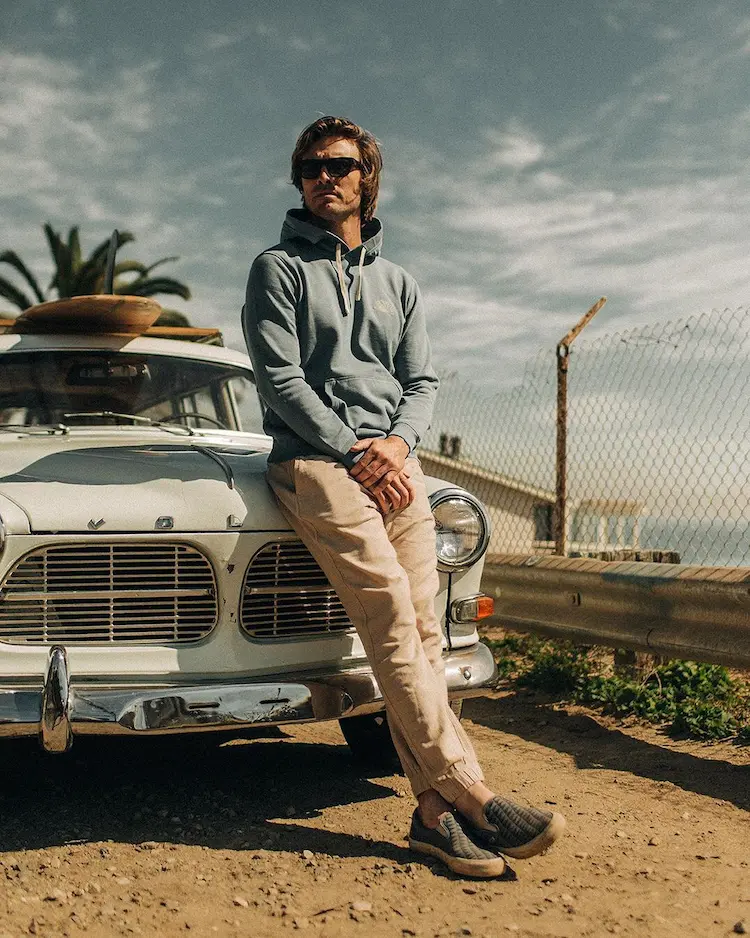 Taylor Stitch can be considered a rarity for the true quality that shows in every one of their clothing categories. Sure, the company could work on other areas such as international shipping, but their products are hard to ignore. Regardless of your personal style preferences, most of what Taylor Stitch offers are solid essentials for any man's wardrobe.
This Taylor Stitch review dove into the pros and cons of the company, and it's apparent that you'll get the quality you're paying for.
Return Policy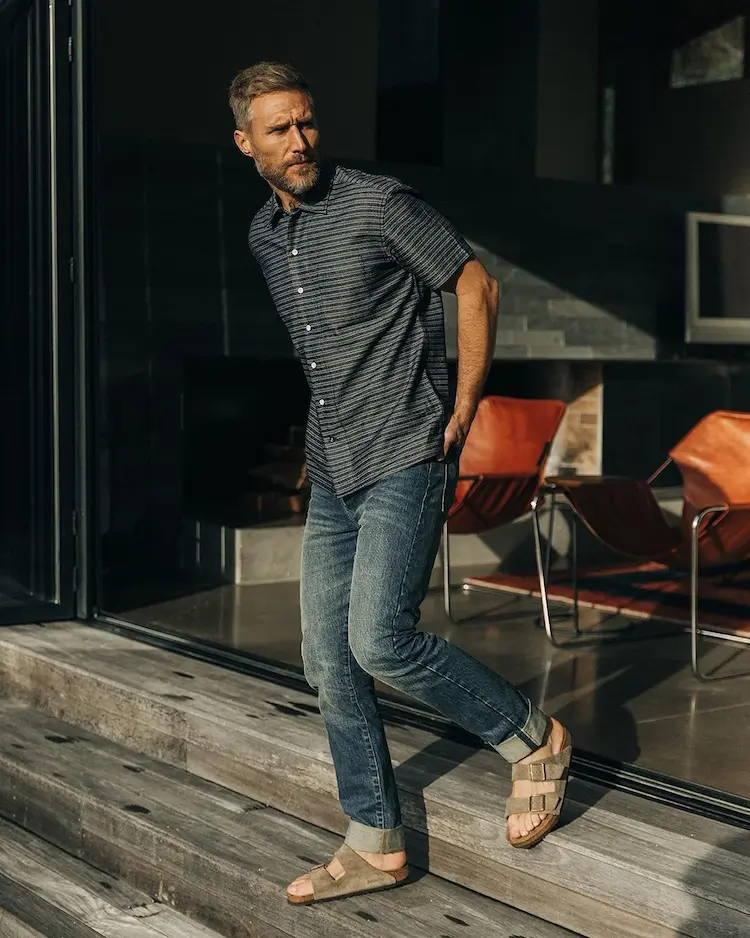 Customers can initiate a return within 21 days of receiving their order for either a full refund or store credit. Once initiated, you have 28 days to ship the product before you lose eligibility for a refund or credit.
Returned items must have the original tags still attached, and unfortunately, the company doesn't support international returns at this time.
FAQs
Is Taylor Stitch Worth It?
For most people, it seems they're entirely worth the price tag. The quality speaks for itself, which is enough for many shoppers to come back for more. It's important to note that international customers are somewhat taking a risk because the company doesn't support international returns.
Does Taylor Stitch run large?
We wouldn't say their clothing runs large, and although you'll find sizes that go up to XXL, a lot of their clothing comes preshrunk. If you're looking for a looser fit, the company suggests that customers pick a size up from your normal selection. Although their clothing offers a tailored fit, it won't be overly snug or restrictive.
Where Is Taylor Stitch Made?
If you take a look at their product descriptions, it states the majority of their clothing is made in China. This doesn't take away from their environmental approach and meticulous process of choosing the best fabrics. You'll also find that some niche items, such as their Trench Boots, are handmade in Leon, Mexico.
Brands Like Taylor Stitch
1. Todd Snyder
2. Bonobos
UP NEXT: 25 Best Clothing Brands for Men to Upgrade Your Wardrobe