Since underwear is one of those things you can't keep using forever (and you need multiple pairs of), shopping for your garments through sustainable underwear brands is the best choice for the environment. Not only that, but brands that are passionate about sustainability also tend to have amazingly comfortable items!
With that said, let's dive into some of the top brands for ethical underwear that we recommend.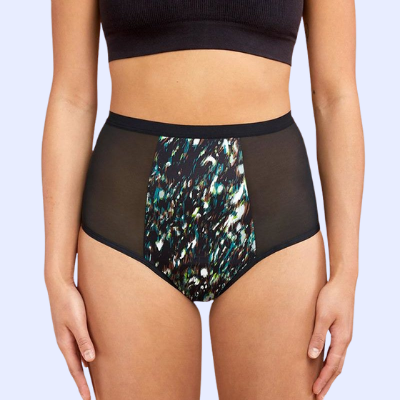 Average pricing: XS – XL
Size range: $17 – $162
Thinx creates sustainable and absorbent period underwear for the modern woman. Comfortable and practical, these bad boys will feel like a life saver. They're not the most affordable undies on the block, but they are an investment that last forever.
To top it off, Thinx also focuses on sustainability as well as other important causes like inclusivity and gender rights. Check out our review to see how they actually work!
---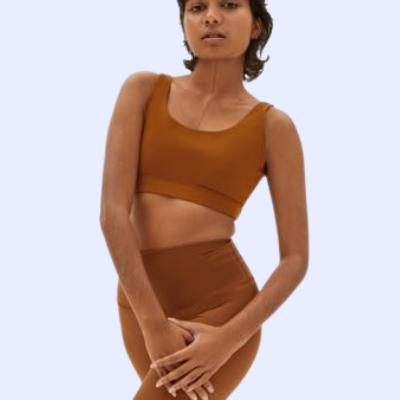 Average pricing: 2XS – 2XS
Size range: $15 – $35
Everlane believes everyone can make a difference, and it shows. They create high-quality clothing (including comfortable, cute, and durable underwear) and do it all with ethical practices and sustainable factories.
They even break down each product by how much it costs and why, how much they charge for it, where it was made, etc. Everlane is transparent about everything, so you really can trust them!
---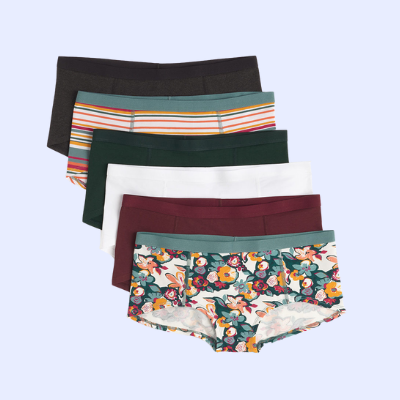 Average pricing: XS – XL
Size range: $18 – $93
Another of the top-rated sustainable underwear brands, Pact creates super comfortable and cute underwear for all body types. From thongs to boyshorts, they're more than like to have your favorite styles.
They also make everything with sustainable fabrics and materials, including 100% organic cotton! Their cotton is non-toxic and uses less water. You will feel good wearing and supporting Pact.
---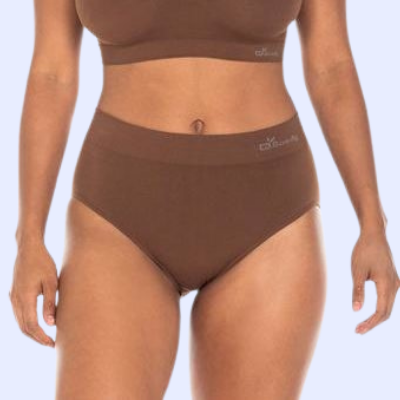 Average pricing: XS – XL
Size range: $8 – $85
Boody creates simple and long-lasting everyday essentials such as panties, briefs, and other types of underwear (but they also have bras and other clothing too)!
How are they sustainable? Their products are made of bamboo, which grows faster and requires much less after than cotton plants. They also have a zero-waste system. Even their boxes are recycled and use vegetable-based ink! But don't worry, their undies are beyond comfortable.
---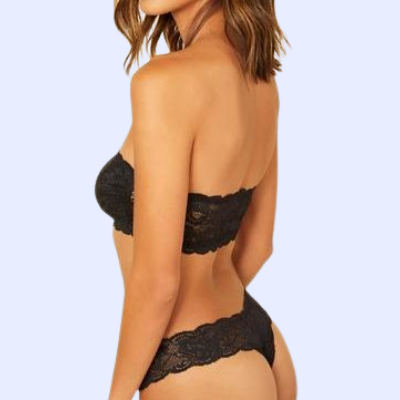 Average pricing: S – XL
Size range: $18 – $175
Cosabella is a luxurious lingerie brand that creates authentic, Italian made underwear that look and feel amazing. Their products take time to make, but all good art takes effort.
Created with durable and sustainable materials, Cosabella's selection feels classic and trendy at the same time. They use natural dyes and ethical, family-run factories in Italy.
---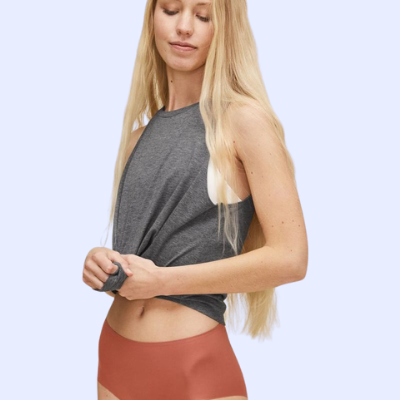 Average pricing: 2XS – 6XL
Size range: $10 – $100
Although they're an activewear brand, Girlfriend Collective has fun, sexy and cute underwear for all body types. Plus, their leggings are incredible!
Better yet, they have a strong focus on the environment and sustainability, meaning your conscious and your body will feel good. They use sustainable packaging as well as a ton of eco-friendly materials in their products. There's too much to list here, so check out the about page for all the details.
---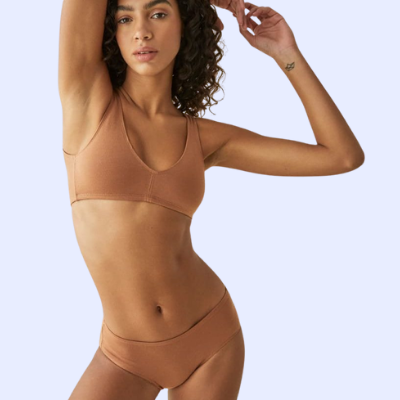 Average pricing: XS – XL
Size range: $93 – $345
You will find your next favorite pair of underwear at Reformation. This eco-friendly brand focuses on all types of clothes, with an expansive section for underwear. They have a variety of sizes (up to size 22) and use various materials, many of which are eco-friendly. Read more about their sustainability!
They're a go-to for any other types of clothes as well (like their incredible dresses)!
---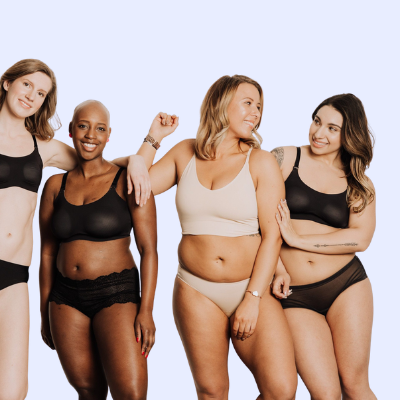 Average pricing: S – XL
Size range: $20 – $70
Knix creates fun, comfortable, and essential underwear for all body types. Like Thinx, they have a section with period underwear for women of all ages (but they also sell regular undies as well).
They create sustainable and long-lasting products, showing that their focus is on both the environment and their customers.
---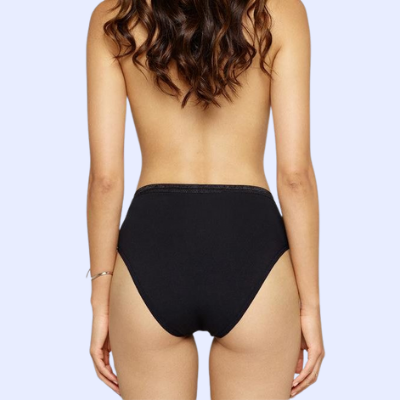 Average pricing: 2XS – 3XL
Size range: $17 – $75
Created with organic cotton and zero pesticides and petroleum-based fabrics, Knickey crafts top-of-the-line ethical underwear for all sizes and styles.
Comfortable and sustainable (and pretty affordable), what more could you ask for? They even have a recycling program because 95% of textiles that are thrown out can be reused!
---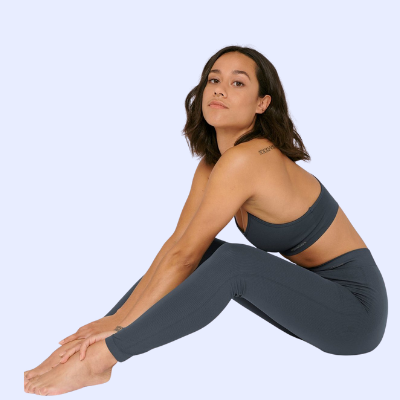 Average pricing: 2XS – 2XL
Size range: $18 – $170
Created with recycled materials and organic cotton, Organic Basics has a wide selection of Earth-friendly underwear that will light up your top drawer.
Feel good about wearing them and feel good about helping the environment, all at the same time.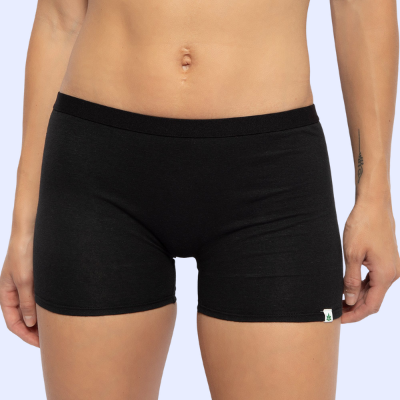 Average pricing: XS – 4XL
Size range: $18 – $44
Using sustainable hemp and cotton to create their underwear, WAMA offers all the essentials for both women and men.
Easy to care for and super comfortable, their undies are definitely worth investing in! On top of their sustainable fabrics, they use eco-friendly dyes. They're also PETA-approved, GOTS certified, Green America certified, and even use sustainable packaging.
---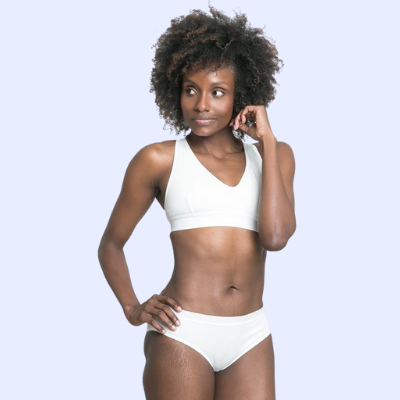 Average pricing: XS – XL
Size range: $52 – $85
Naja makes sustainable bras and underwear created from recycled material that is good for the planet and good for you!
All of their products are premium quality, while being devoted to eco-conscious creation!
---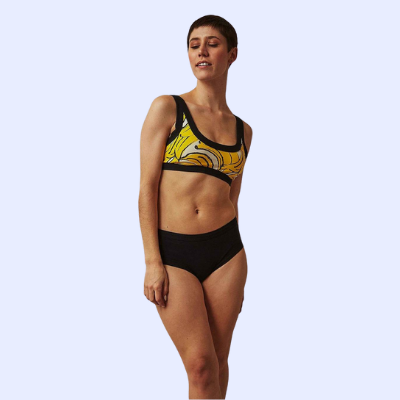 Average pricing: S – 3XL
Size range: $26 – $26
Thunderpants constructs fun, cute and playful panties for all body types!
With bright colors and sustainable fabrics, Thunderpants has your next favorite pair of underwear ready for you.
---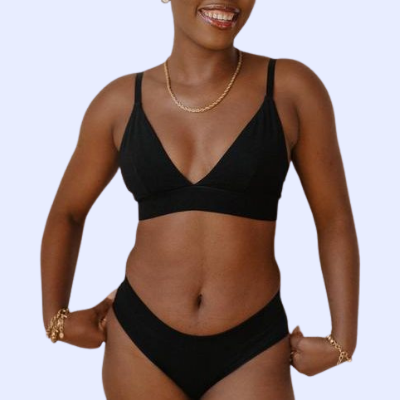 Average pricing: XS – XL
Size range: $27 – $45
Azura Bay crafts eco-friendly and sustainable lingerie, underwear, and more. They actually sell a lot of top sustainable underwear brands listed above, as well as some smaller options.
You can shop in their vegan section, ethically made undies, and eco-friendly fabrics. This lovely woman-founded brand has a wide selection of items that feel good, look good and do good. They use recycled packaging, give back to foundations, and more!
---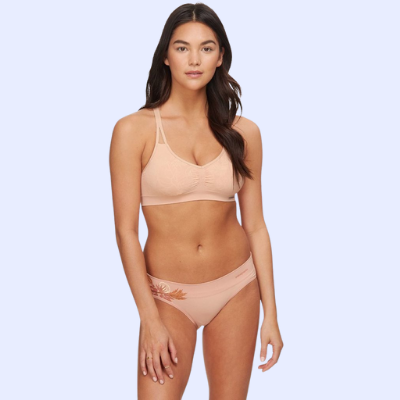 Average pricing: XS – XL
Size range: $24 – $26
Patagonia has been one the biggest names in sustainable fashion for decades now.
Their choice of leisurewear is vast and eclectic, with a lovely section for underwear as well. They have an amazing eco-friendly business model and create sustainable items that won't harm the environment. Plus, everything is high-quality and comfortable. It's a win-win!
---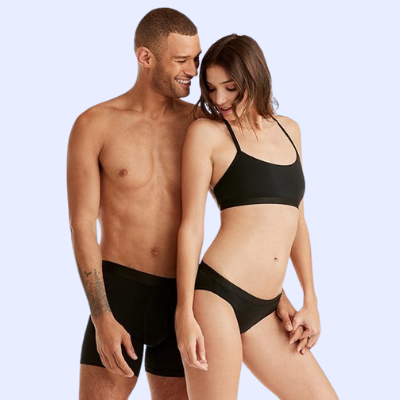 Average pricing: XS – 4XL
Size range: $20 – $48
To finish it off, MeUndies has ethical underwear with personality. Their selection is playful and fun and unique and their drive to remain inclusive and forward-thinking is second-to-none. They use sustainable fabrics as well as ethical factories.
They also have a monthly subscription if you can't get enough of their undies!