As simple as the idea of underwear+bras seems, it's easy for brands to complicate the undergarment by adding lace, ruffles, and other embellishments without really focusing on whether or not the underwear & bras are doing its job.
The right underwear and bra combo can, however, make or break any outfit. A pair that squeezes you too tight can give you unwanted lumps and bumps, while a pair that's too loose can create bulges that bunch in all the wrong places.
That's why Knix was created— to offer consumers a more streamlined, efficient underwear and bra experience meant to make customers feel the best they've ever felt. Before you dive in and buy a pair, however, you might be wondering if their intimates are worth it.
That's why we've done the hard work for you by reviewing the brand below. Keep reading to find our *unsponsored* Knix reviews and whether or not you should snatch up a pair for yourself.
What is Knix?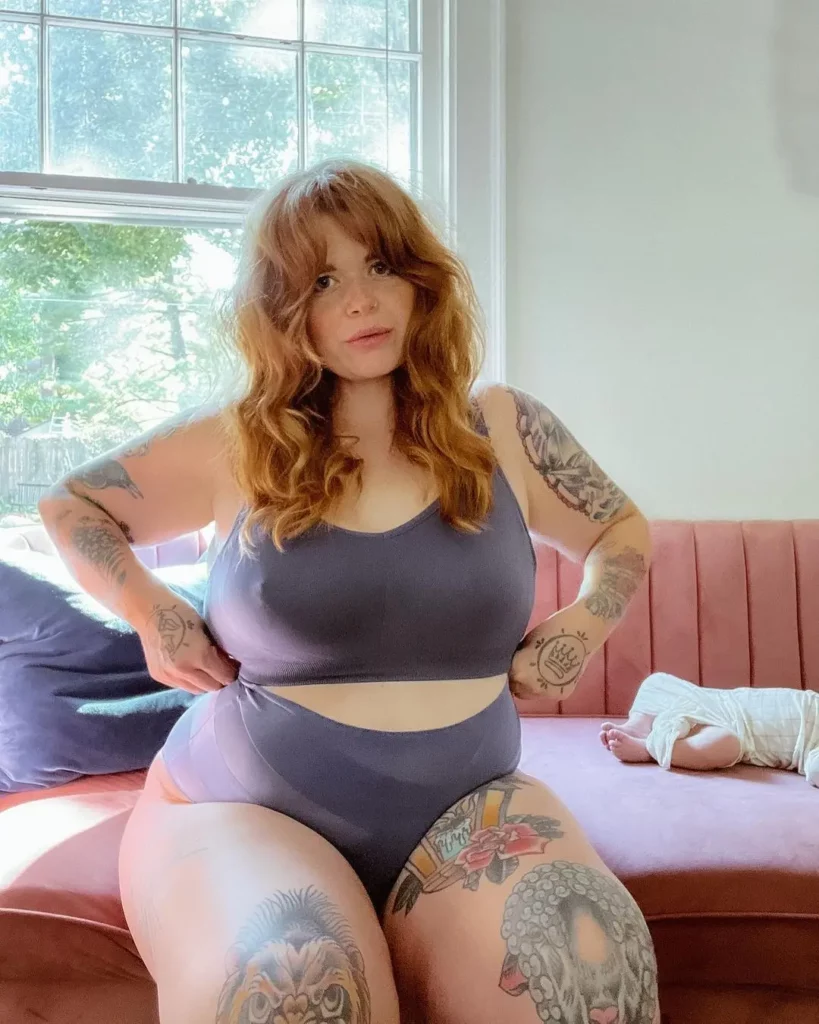 Created by Joanna Griffiths, Knix is an undergarment company on a mission to transform the underwear industry. Their goal is to make customers feel confident by creating underwear that focuses on functionality rather than ruffles and frills. They create their underwear differently from others by using innovative, patented technology for products that mold to your shape, and claim to have top performance abilities.
Knix offers products that include wireless bras, shapewear, activewear, and swimwear, just to name a few. You can buy their products online and can even book a virtual fitting to video chat with a Knixpert to help you measure your size and find the best fit for you.
One of their most popular products is their period underwear, which has built-in panty liners that absorb between 1 and 8 tampons worth of liquid, depending on which absorbency level you buy. Their site claims that they are great for period leaks, bladder leaks, and even sweat!
Below we'll review their period underwear, along with some of their other most popular products, and see what customers have to say about their Knix experience.
RELATED: 7 Lingerie Subscription Boxes That Are Actually Worth It
Our Knix Reviews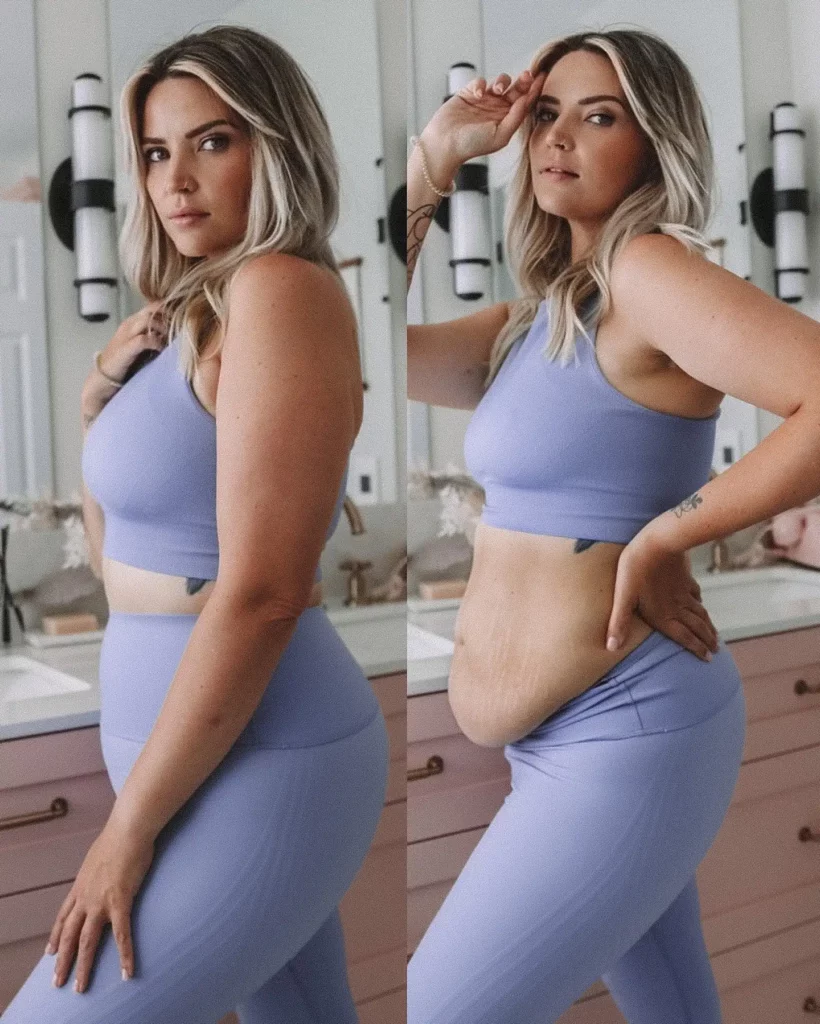 Now for the good part! Because Knix makes so many different products, ahead we'll dive into some of their most popular items, along with overall customer experiences.
Overall: ★★★★ 4 Stars – Being a brand that's sticking its neck on the line trying to revolutionize period protection I feel they deserve a little praise. Unfortunately, some consumers think the product doesn't live up to expectations.
Shipping: ★★★★ 4 Stars – Free shipping on orders over $75 seems fair however, I wish they offered free shipping on all underwear since there's a chance you won't like them and won't be able to return.
Return Policy: ★★★★ 4 Stars – 30 day return policy on tops even after they're washed is great! Unfortunately, you won't be able to return your Underwear after wearing it.
Worth Trying? YES – View Deals
Knix Underwear Review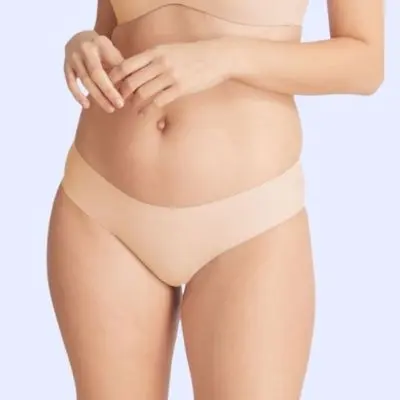 ★★★★ 4.8 Stars (1156 Reviews)
These Leakproof Period Thongs from Knix are perfect for those light period days where you don't need a lot of coverage but still want something to absorb any leakage.
Reviewers on their site say they are super comfy, absorbent, and provide just enough protection for when you need it.
Best Alternative: Thinx Thong
---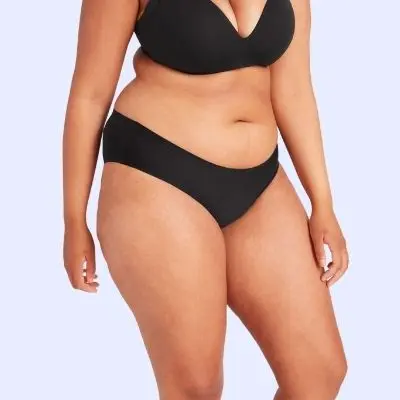 ★★★★ 4.5 Stars (629 Reviews)
Knix period underwear is made with patented, Leakproof technology that are "super-absorbent, moisture-wicking, odor-killing, and quick-drying," according to their website.
Plus, they're made with 4-way stretch material, perfectly conforming to your body. This Super Leakproof Bikini is their most absorbent period underwear, absorbing up to 8 tampons worth of liquid. Plus, all their Leakproof underwear is machine washable.
---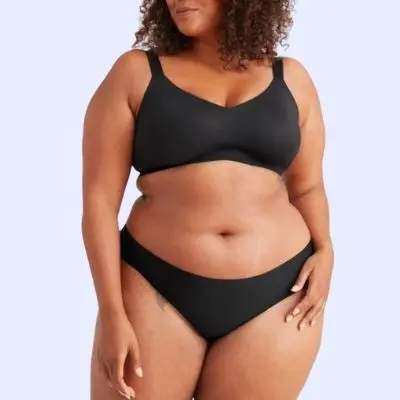 ★★★★ 4.5 Stars (617 Reviews)
This medium-absorbency Leakproof Cheeky underwear can absorb up to 3 tsps of liquid, making it a great option for lighter cycle days, or as backup protection on heavier days.
They are also ideal for light bladder leaks, or for sweaty workouts!
---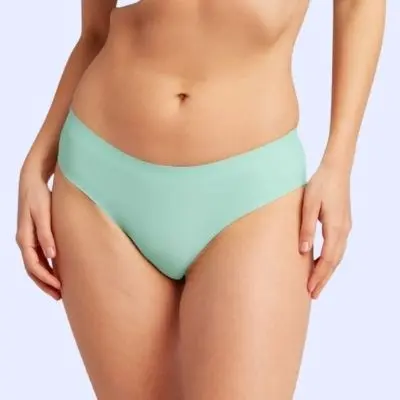 ★★★★ 4.3 Stars (542 Reviews)
Their line of Essential Underwear is not period underwear, but rather everyday underwear that is moisture-wicking and odor-repelling.
These Essential Cheeky underwear claim to be super soft and comfortable, made with a quick-dry gusset to keep you dry all day.
Knix Underwear Reviews: What others are saying?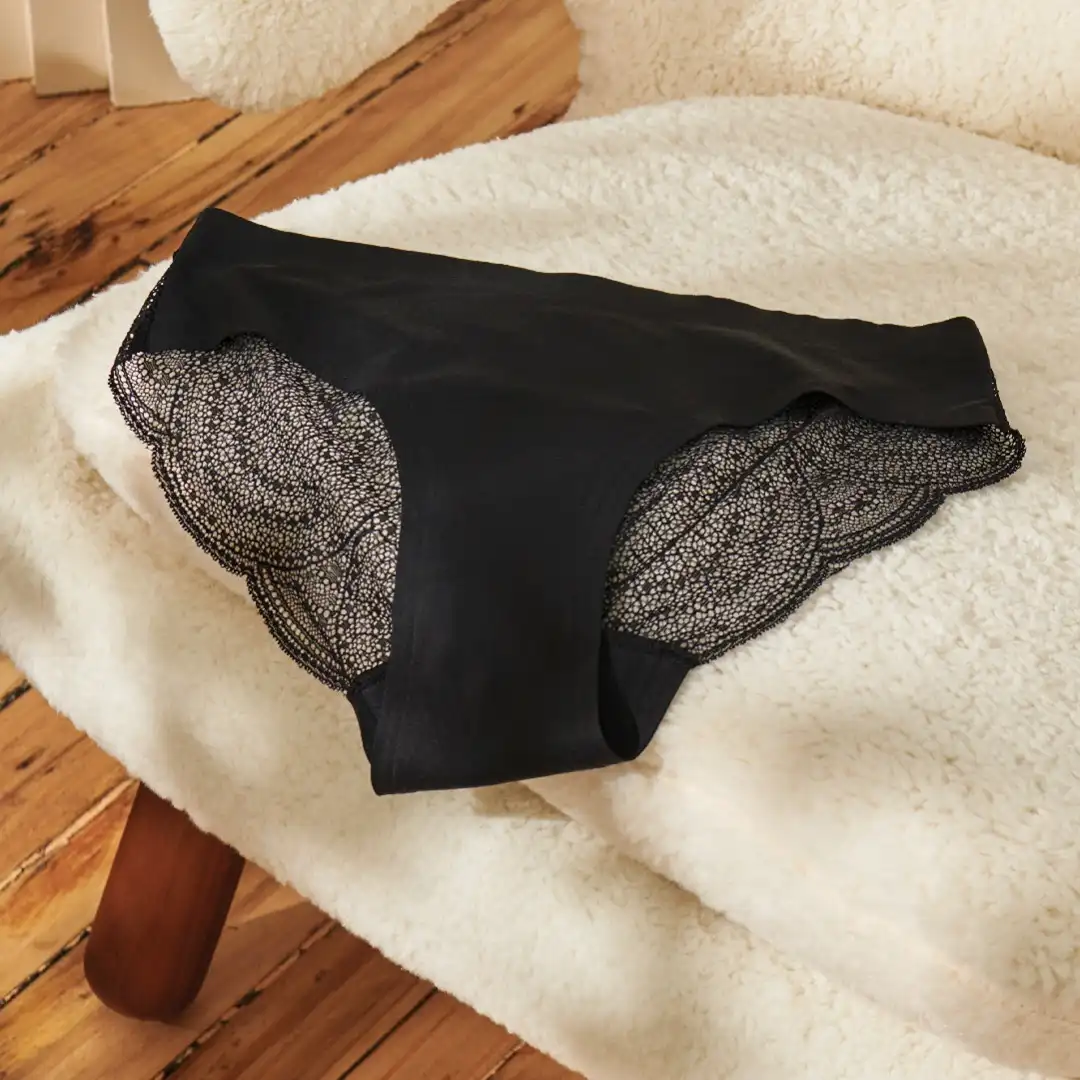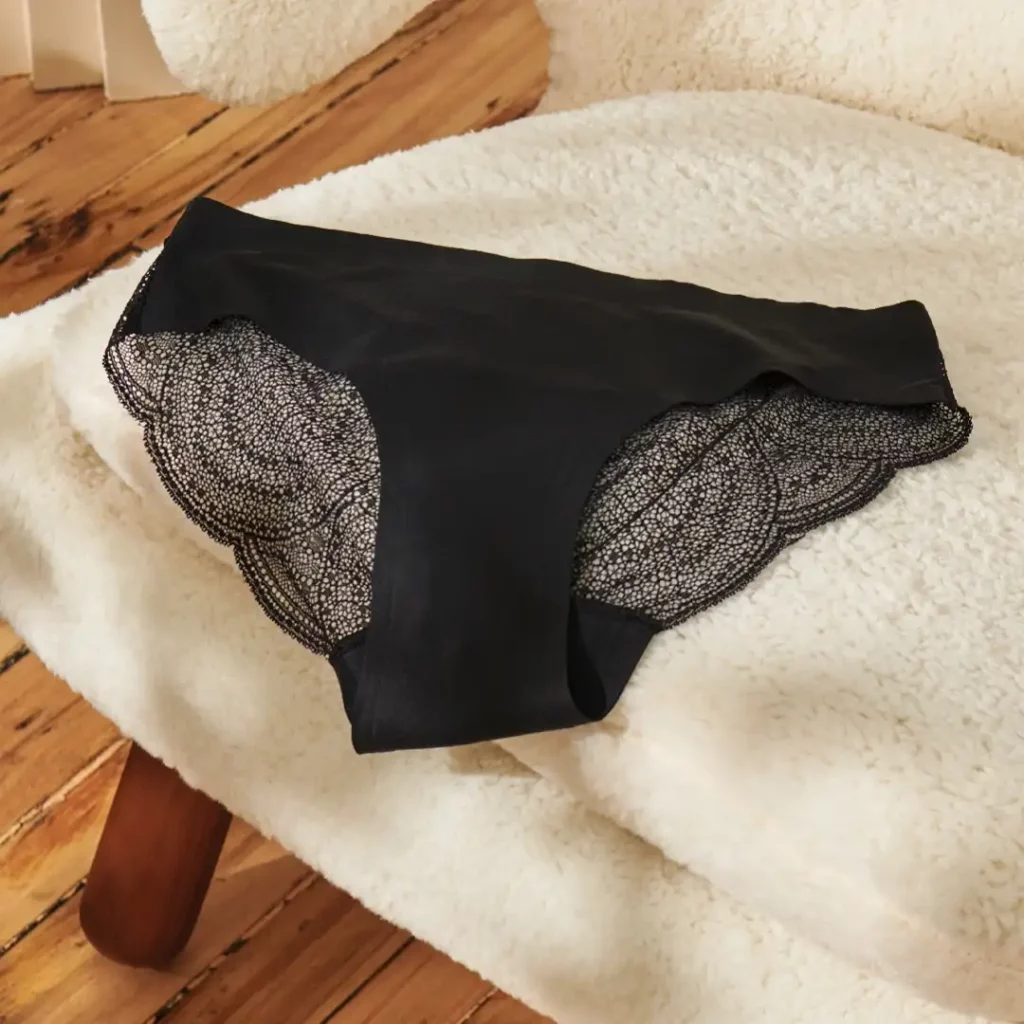 Overall, customers say Knix underwear is:
Good as backup protection
Feel more like regular underwear than typical "period" underwear
Not great for heavy flow days
Doesn't have built-in pads that extend up the back
"[They] are ok for a backup product but there are other (less expensive) options if that's what you're looking for." – catashtrophe84 on Reddit
"I use them in conjunction with a menstrual cup and I love how thin and comfortable they are… I know the coverage/absorption is not as good as some other brands, but for me, the thinness and comfort make up for it." – widebrimmedhat on Reddit
"They're alright for backup or light flow days. I personally prefer my collection of Thinx if I'm going to free bleed. Knix are definitely closer to regular underwear thickness, but you sacrifice absorbency." – myopicinsomniac on Reddit
Knix Bras Reviews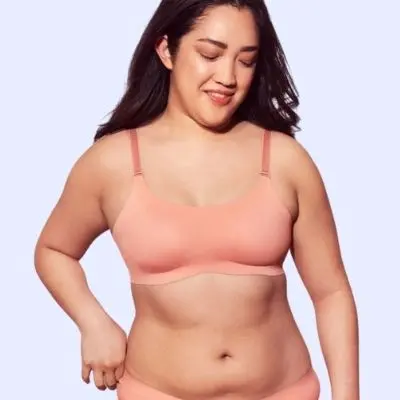 ★★★★ 4.1 Stars (4431 Reviews)
Knix's Evolution Bra is an unpadded, reversible, wireless bra made to support you from every angle. Plus, it's made with their 4-way stretch material to conform to the shape of your body.
---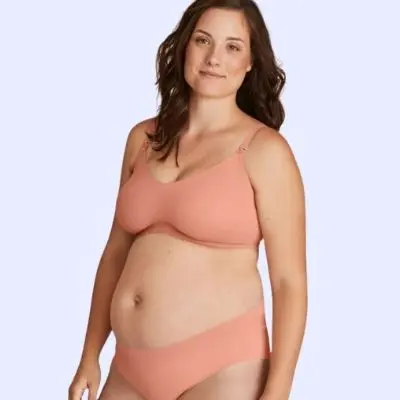 ★★★★ 4.1 Stars (473 Reviews)
This nursing bra has Leakproof padding to help combat any leakage while breastfeeding. Plus, they have 5 adjustable latches and easy clip clasps to help make breastfeeding as easy as possible.
---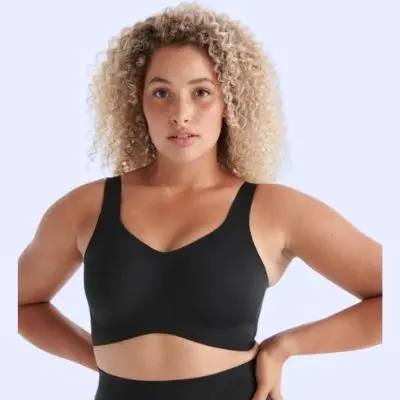 ★★★★ 4.8 Stars (3243 Reviews)
This sports bra might come at a hefty price tag but, according to the Knix website, this is "the most supportive high impact, wireless sports bra you'll ever put on."
It's made to dramatically reduce breast movement by up to 76% during workouts. Plus, it has a supportive design, adjustable ladder straps, and increased ventilation to help keep you dry.
Knix Bras Reviews: What others are saying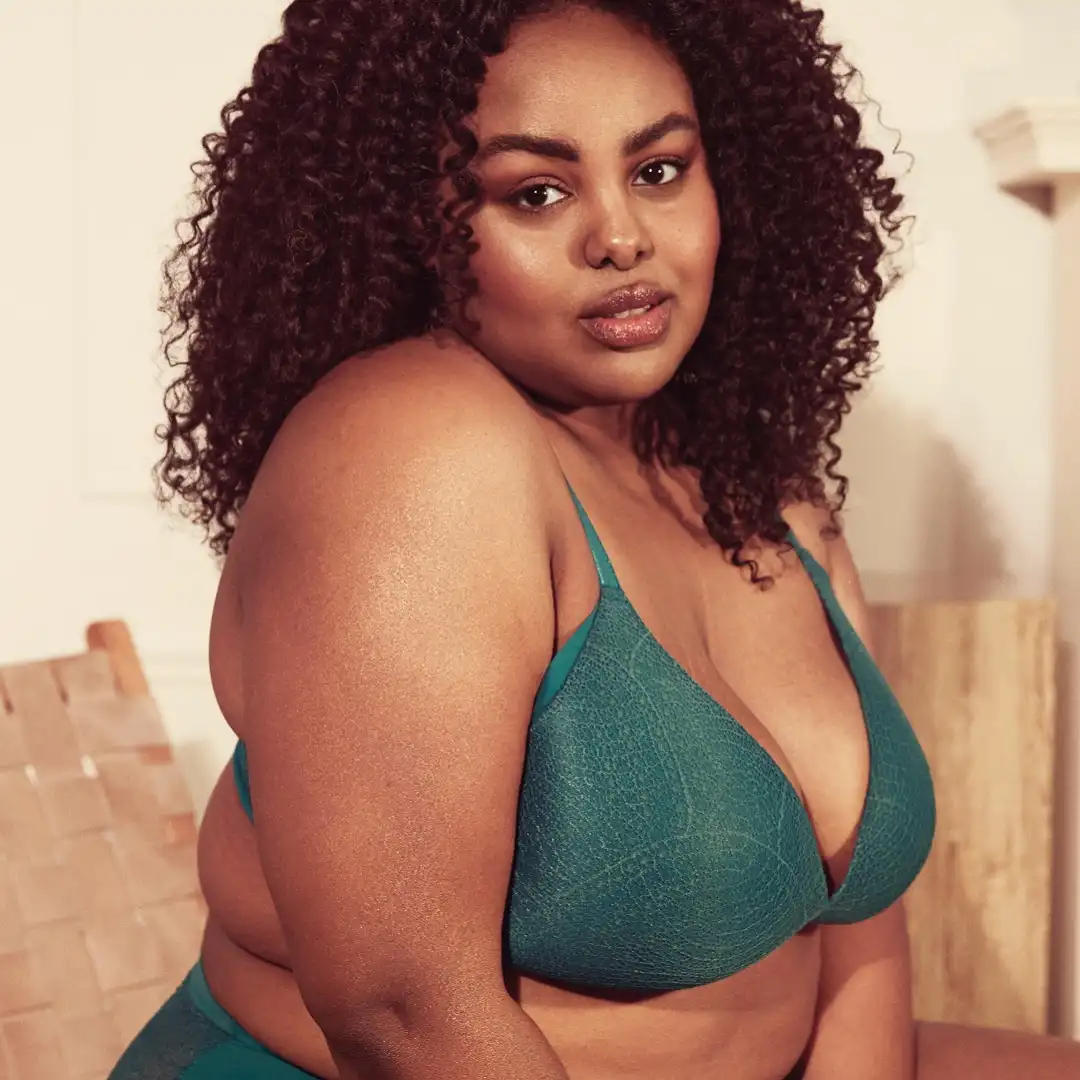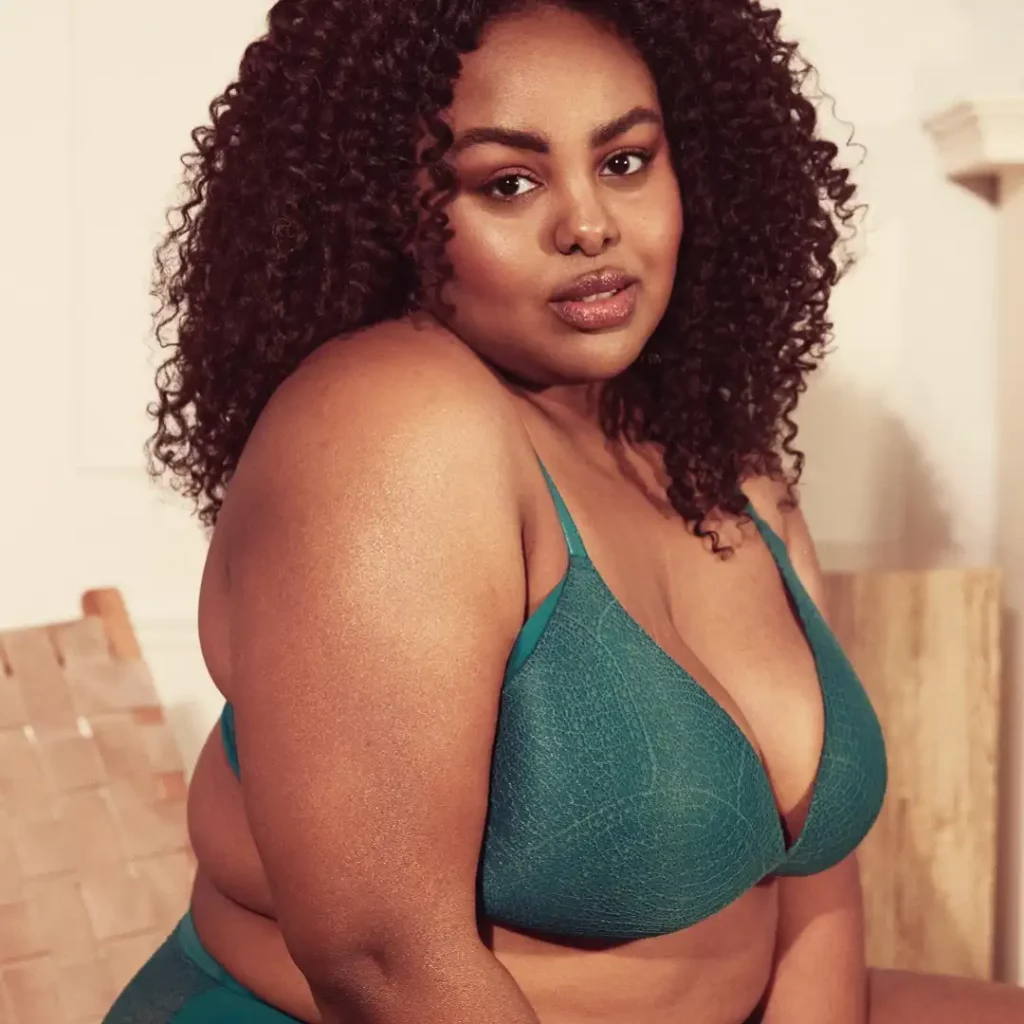 All in all, these are the top points of feedback from customers after trying out a Knix bra:
They're supportive, functional
Takes a few weeks to mold to your body shape
Comfortable (after breaking them on)
"I have a very active job (nursing) and I find it super comfortable during my 12 hr shifts. I even ride my bike to work most days and this does just fine." – Certifiedpoocleaner on Reddit
"I have several of the Knix bras, and am very pleased with the quality of the product, the easily navigated website, as well as the customer service. I highly recommend Knix….for the fit and comfort, as well as the response by the customer service team when it was needed." – Charlotte L. on Trustpilot
"I can see why this brand would not be popular [since] they took already limited sizes and simplified them even more to be even less considerate of women's bodies."- Mrszxcbv on Reddit
"Honestly, I think there is so much negativity regarding Knix's bras because they take literally at least a few weeks to get to a comfortable shape where you can benefit from them. I'm an impatient person, but I love the customer service peeps and brand values so much that I'm waiting it out with each bra trying to make sure I get the right size." – becksskabe on Reddit
Shipping and Returns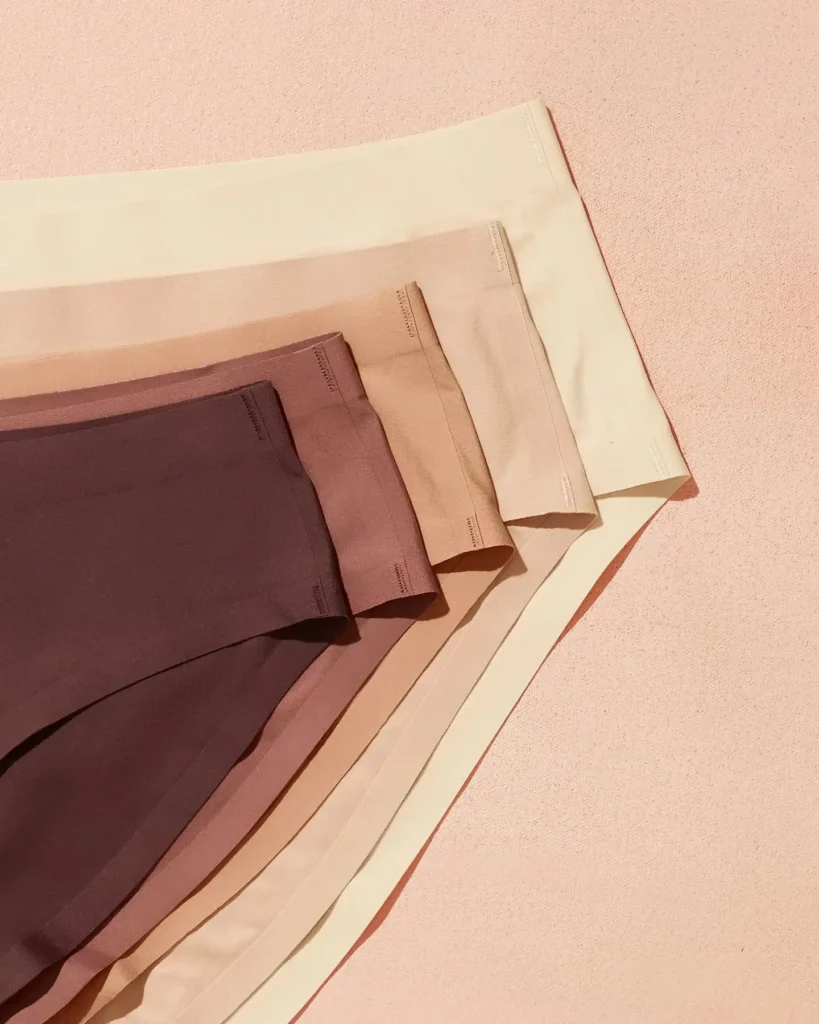 Knix offers shipping in the US as well as international shipping. For the US, you get free shipping on any orders over $75, or pay $7 for shipping if your order is below $75.
All Knix bras, tops, and bodysuits are eligible for return or exchange up to 30 days after delivery, even after you've washed them! For hygienic reasons, all of their underwear bottoms cannot be returned or exchanged.
Swimwear and clothing items are eligible for return and exchange up to 30 days after delivery, but they must have the original sanitary strip and/or the tags still attached. Click here to see a more detailed overview of their return policy.
UP NEXT: Thinx Review (2021): Are These Period Underwear Worth It?
The Final Verdict
All in all, whether or not Knix underwear is worth it depends on who you ask. Their period underwear appears to be a great option as backup protection against leaks, but not necessarily for heavy cycle days without other products on hand, like pads and tampons.
Their bras seem to have had better feedback, but it's worth noting that Knix recommends wearing the bra for a few weeks to really get a feel for how it fits. Their patented fabric takes time to mold to your body!
If you want to try out Knix for yourself, they do have a good reputation for customer service and easy returns. You could always give their undergarments a try and form your own opinion of the brand!