Sunday Riley is anywhere and everywhere nowadays. It is recommended by so many people and customers swear by the formulas.
But for the price, is it worth it? Does it actually work? Read our Sunday Riley reviews to find out once and for all if it lives up to the hype.
RELATED: 12 Best Indie Skincare Brands To Keep On Your Radar
What is Sunday Riley?
Sunday Riley is a high-end skincare brand founded in 2009 by Sunday Riley after noticing a lack in technology and formulas that are environmentally friendly (green technology) in the beauty/skincare industry.
With their environmentally-conscious product formulation, resource management, recycling and waste reduction, and more, the Sunday Riley company earned a Green Lab Certification. They promise to provide high-quality products with as minimal damage to the environment as possible.
Riley built the brand around providing skincare that uses the best natural ingredients combined with balancing botanicals for formulas that are non-irritating, effective, and safe for your skin.
Sunday Riley sells all kinds of skin care products ranging from cleansers, moisturizers, serums, and more. Plus, they've received multiple beauty awards for their products from numerous beauty magazines.
Sunday Riley Review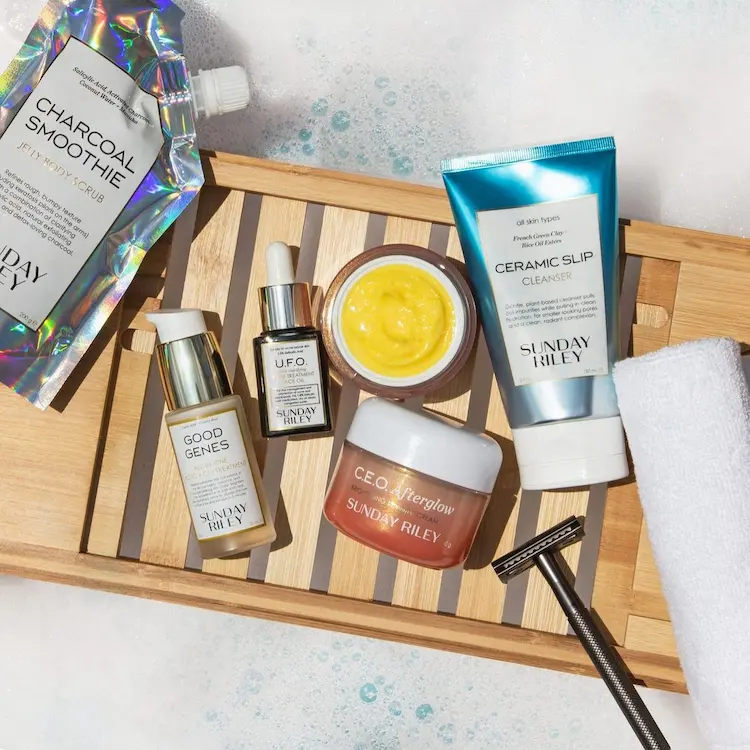 Overview: ★★★★ (4 stars)
If you are looking for a skincare product that is made of quality ingredients, is friendly to the environment, and is sure to deliver results, then Sunday Riley is a great option.
The only drawback seems to be the high price point which makes them less accessible for most people in the market for skincare.
Moreover, even though there are numerous positive reviews for Sunday Riley products across the web, we would like to note that the brand was in some hot water some time ago for posting fake reviews of their products.
Pricing: ★★★ (3 stars)
Because Sunday Riley is more of a high-end skincare brand, the prices of course are much higher than the ones you find in the drugstore. Single products can cost anywhere between $20 to $85. The most expensive products are beauty kits that include multiple treatments which cost $90-$130 on average.
While some customers complain about the price, others say it's worth it for the product they receive.
Quality: ★★★★★ (5 stars)
If the multiple beauty awards aren't proof enough, customer and professional reviews also attest to Sunday Riley's impressive quality. The products deliver quick results across the board, and many customers have seen a noticeable improvement in their skin when using Sunday Riley.
Their best product is arguably the Good Genes Lactic Acid Treatment, which has become a holy grail for many users.
Shipping: ★★★★ (4 stars)
Standard shipping (5-9 business days) costs $4.50 or is free for orders over $50. Sunday Riley only ships to the US, Canada, and the UK.
Sunday Riley is also available through other retailers like Sephora, Ulta, Amazon, Target, Walmart, Nordstrom, and more, where shipping times/cost and in-person accessibility may differ.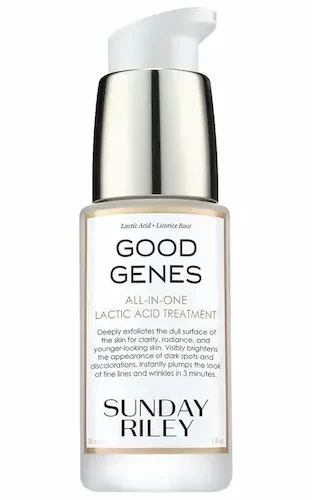 ★★★★ 4.3 stars (5.1K reviews)
Price: $85
The Good Genes Lactic Acid Treatment is one of Sunday Riley's all-time bestsellers and products that they are most known for.
It is an all-in-one product that uses lactic acid to exfoliate the skin for a more radiant complexion, brighten discoloration and smooth wrinkles to even out skin tone and texture, and deeply clean pores.
Reviews say that this product is hydrating, feels great on the skin, and does the job. Many customers have seen instant results and the Good Genes Treatment has become a staple in their skincare routine. The only contention for most customers is the price.
---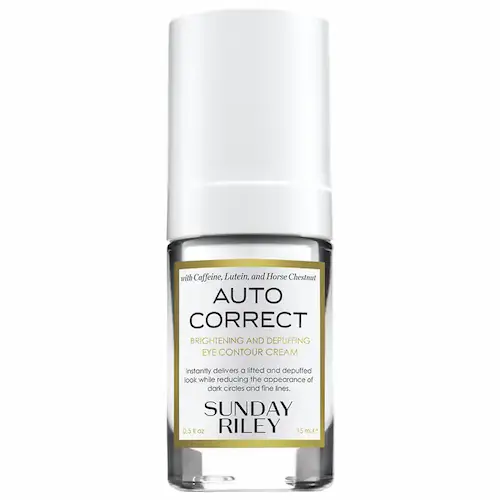 ★★★★ 3.9 stars (1.4K reviews)
Price: $65
The Auto Correct Eye Cream is another best seller at Sunday Riley for brightening and depuffing under eyes.
It uses caffeine and Brazilian ginseng to reduce the appearance of puffiness and dark circles, concentrated horse chestnut and acmella oleracea extract to smooth out fine lines, and lutein to brighten the eyes with a radiant finish.
There are a lot of positive reviews for this eye cream as many customers say it only took a few days to start seeing results. It works well to hide under eye circles and is very moisturizing. There are only a handful of customers who say they didn't see much of a difference when using this product.
---
★★★★ 4.1 stars (2.4K reviews)
Price: $55
This award-winning face oil is applied before going to bed so that it works to reduce the appearance of pores, fine lines, and redness overnight. It uses trans-retinoic acid to tackle large pores, fine lines, and other signs of aging like dullness and age spots.
Blue tansy and German chamomile essential oils even out complexion by reducing redness, a sign of sensitivity.
Customer reviews say that the Luna Sleeping Night Oil is a great anti-aging product and makes skin look so much more healthy and youthful. Noticeable improvement resulted in a short time after initial use, and it works great for all kinds of skin.
What Customers Are Saying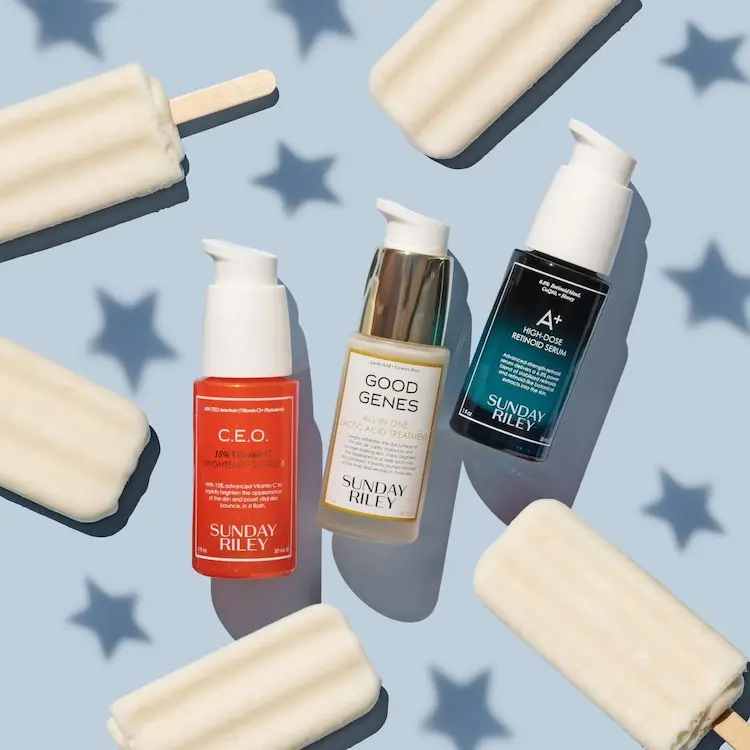 If you're still on the fence about whether or not you should splurge for that Sunday Riley product, we've compiled a short list of the main points customers have made regarding their experience with the brand and its products.
Many customers have seen noticeable improvements in their skin
High-end quality products
Quite expensive
Products feel really good on the skin (good for sensitive skin)
Mostly worth it for the price
Could put more product per package
In Conclusion: Worth It?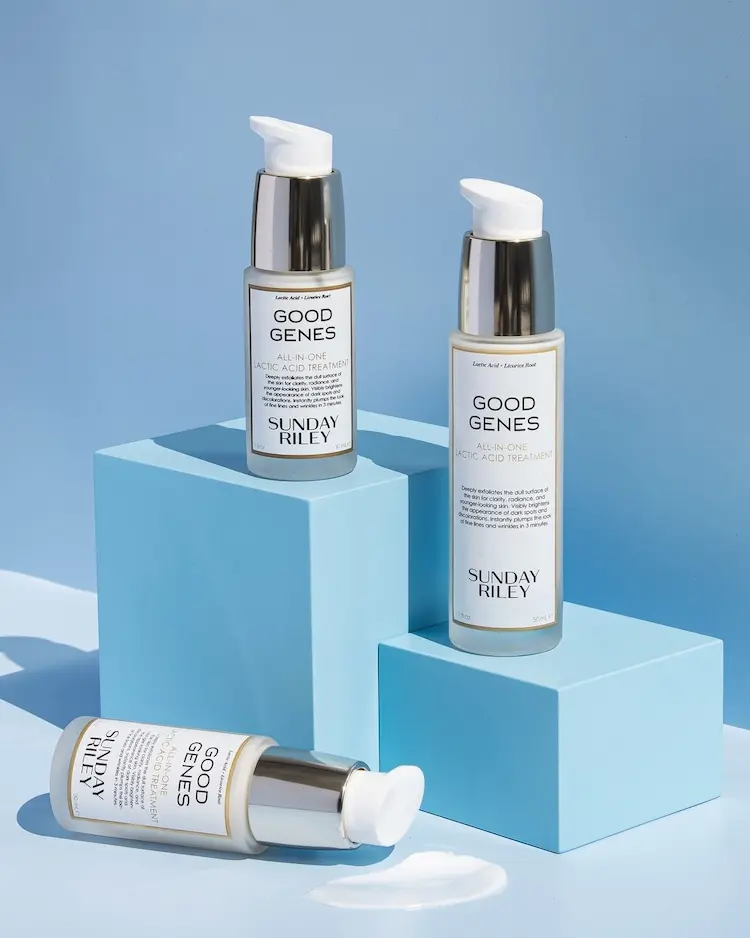 All in all, Sunday Riley is definitely worth a shot. More often than not, Sunday Riley products will be able to deliver great results for you to get your money's worth. Along with its commitment to the environment by using eco-friendly formulas and processes, Sunday Riley is a good investment to make if you can.
However, the price is not fit for everyone, so there are certainly other options in the skincare market that are more affordable and can deliver similar results.
Sunday Riley Alternatives
FAQs
Is Sunday Riley worth it?
Yes, Sunday Riley is worth it. The brand has received overwhelmingly positive reviews when it comes to the results of its products, so there's a high chance it will also work great on your skin too. 
Is Sunday Riley cruelty-free?
Yes, Sunday Riley is cruelty-free and vegan which aligns with its goal of being the most environmentally-friendly products possible. 
What is Sunday Riley's return policy? 
Sunday Riley accepts returns for products purchased within 30 days by emailing hello@sundayriley.com for a return label. Items with more than half the product used will not be accepted.