Are you on the hunt for compression socks to assist you as you exercise, or simply for comfortable wear throughout the day? Keep reading our comprehensive Stox Energy Socks review to see if the brand meets the high standards set by their rave reviews!
Compression socks are a necessity for a plethora of reasons—they help provide support while exercising or standing for long hours, they offer comfort and support to the foot and calf, and they aid in ensuring proper blood circulation.
Stox creates compression socks primarily for the adventurous, outdoorsy, exercise-lover. They are made in Italy with innovative technology to help provide optimum blood circulation and comfort throughout the day, especially while being active.
Keep reading our Stox Energy Socks review to see if they actually work.
What is Stox?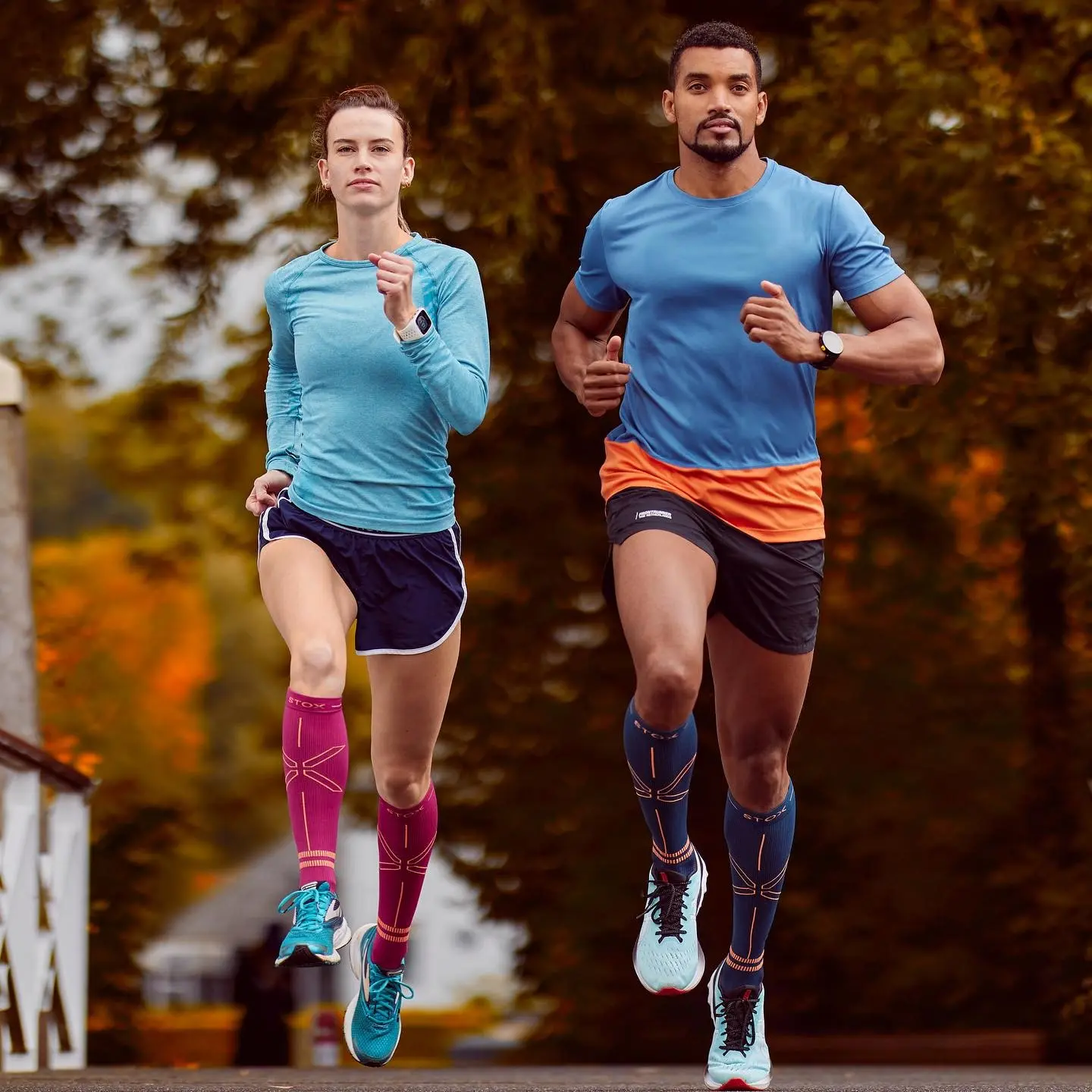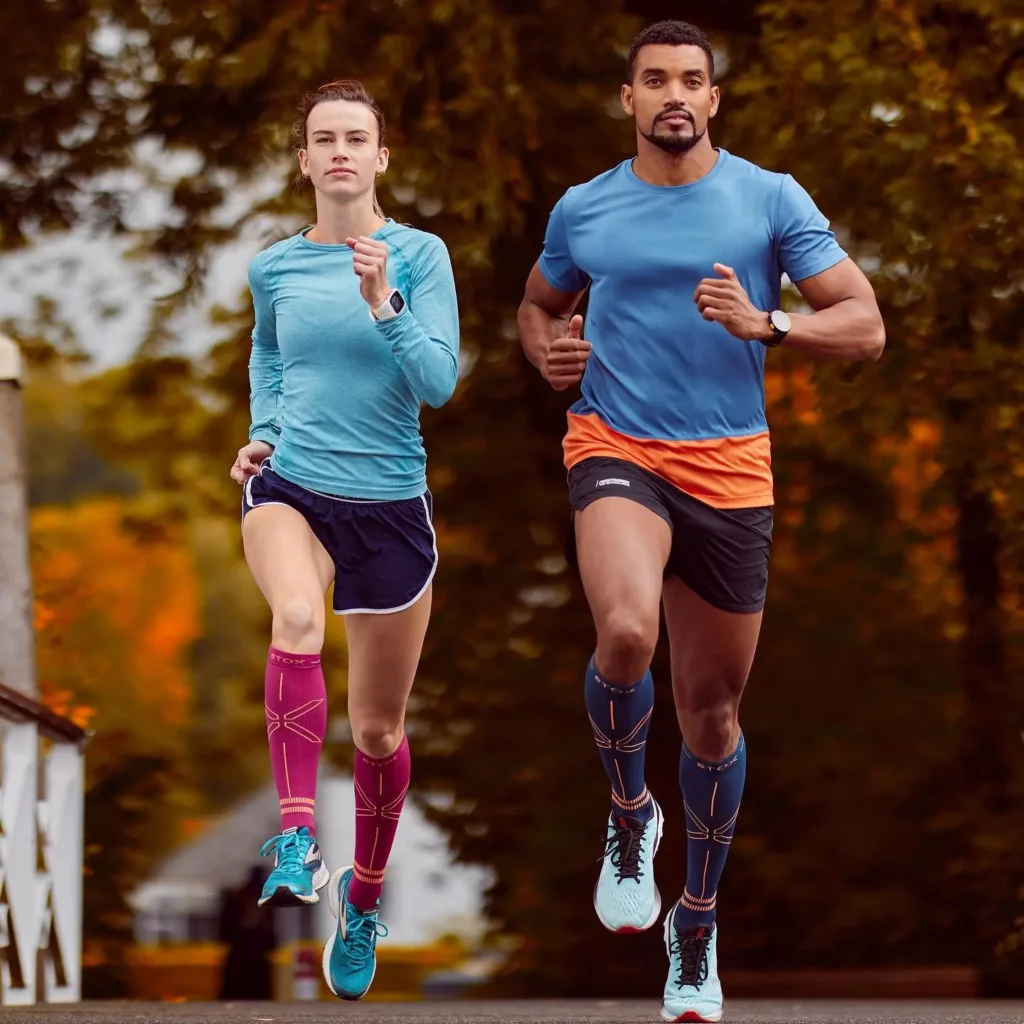 Stox is a brand of compression socks that uses the best medical technology for circulation improvement. They offer socks in four different categories for various needs and preferences: sports, daily, travel, and recovery. The brand was founded by the son of a vascular surgeon from the Netherlands.
Stox Overview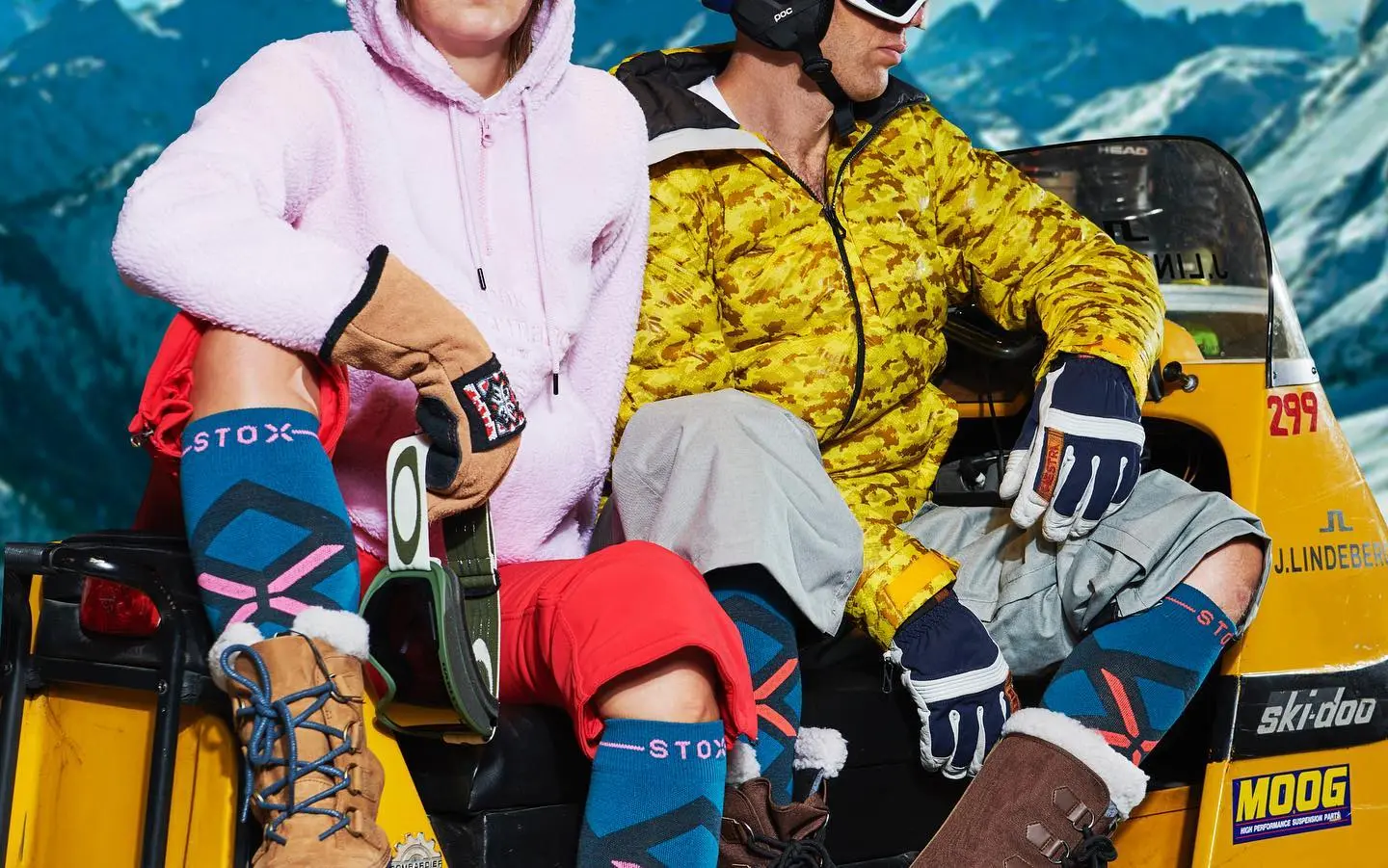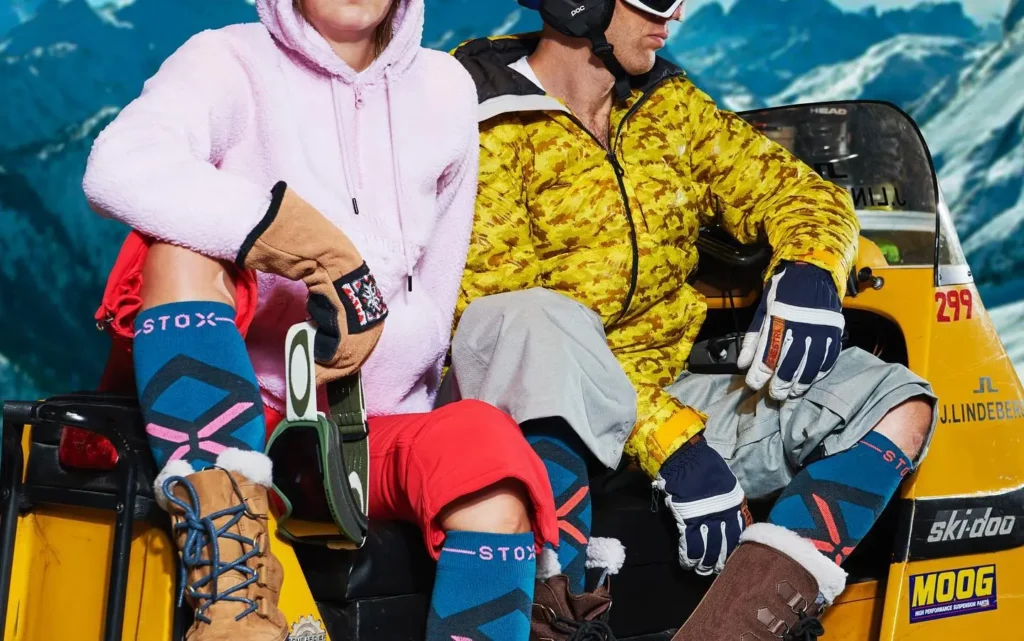 Stox offers compression socks to meet a variety of needs. If you need extra circulation support on a daily basis, while exercising, playing sports, or traveling, Stox has you covered.
These medically-proven compression socks are incredibly soft and comfortable for optimum wear throughout the day and for long hours on end. Even athletes wear these socks in various sports arenas!
Stox claims to:
Provide compression socks that are effective and scientifically proven
Offer socks that cater to specific needs
Provide comfort as well as functionality
Ensure circulation improvement while using their compression socks
Stox Energy Socks Review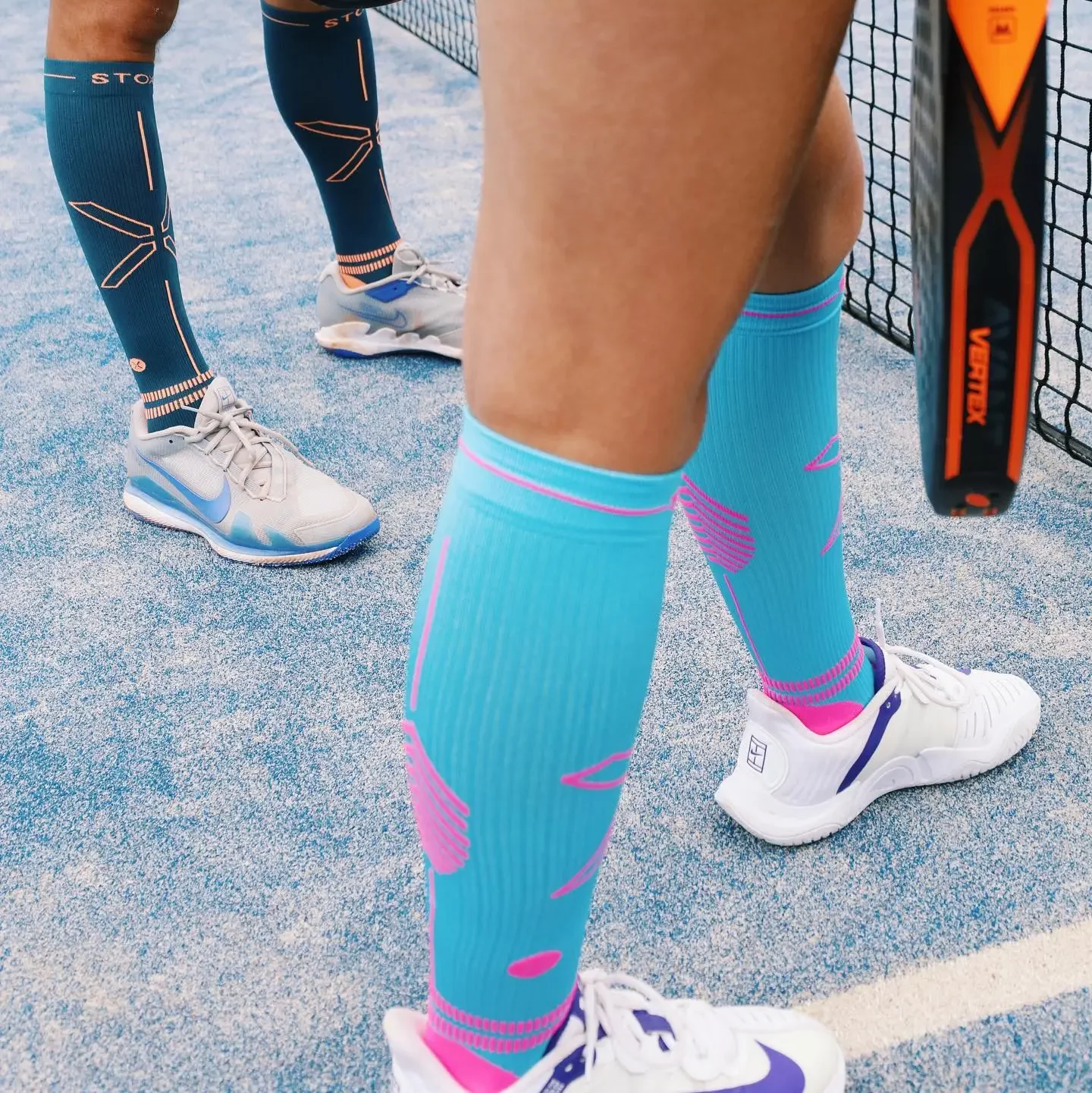 Overall: ★★★★ 4 Stars
Overall, Stox receives 4/5 stars. The brand comes very close to perfect with few issues across the board.
Pricing, though steep upon first glance, is reasonable for the high quality and efficacy of the product.
The quality of the product is truly medical tier and the technology does work, making them well worth the price. Customer service is fantastic overall, but there is still a bit of room for improvement in this area.
Shipping: ★★★★ 4 Stars
Shipping is incredibly easy to navigate with a detailed FAQ section on the Stox website. If there are any issues with or questions about necessary shipping information or shipping times, you can easily find the answers you're looking for.
There were some issues with shipping, but these are very minimal and can usually be resolved with the help of customer service.
Pricing: ★★★★ 4 Stars
Pricing for these socks is very reasonable considering the high quality of the product. While an initial glance might cause you to think it's a bit steep, the durability and effectiveness of this product more than justifies the price.
You can rest assured that your legs, ankles, and feet will be protected and comforted while circulation is improved.
Quality: ★★★★★ 5 Stars
The quality of Stox compression socks is incredible. When worn for long shifts at work, customers rave about feeling less tired and suffering from less pain in the legs after standing for hours.
When used for travel, customers have experienced less swelling and irritation in their legs and feet. Used for exercise and sports, these socks provided comfort and support, meaning less pain, swelling, and tiredness.
These socks get 5/5 stars for delivering on their brand promise of scientific technology and medical quality.
Customer Service: ★★★★ 4 Stars
Overall, customer service is incredibly helpful. When guests reach out with concerns, customer service is typically very efficient and helpful. There is a bit of room for improvement in this area, however, overall, customer service ranks very highly as well.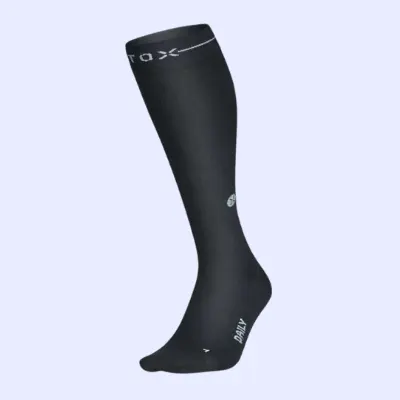 These top-selling socks from Stox help prevent tired legs and swelling. These are perfect for everyday use and can be worn while standing for long hours, or while going for a walk at high inclination!
In addition to providing comfort, these socks can actually help prevent varicose veins.
---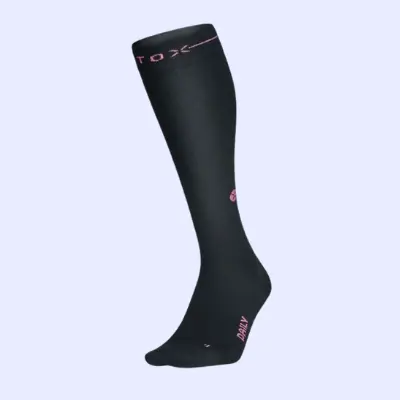 Offering the same comfort as the men's socks, the women's version ranks just as high. Made of Merino wool, these socks are moisture-wicking while ensuring you get the optimum comfort you need throughout the day whether you're standing or moving about!
These socks are made in Italy with the finest textiles and craftsmanship, so you know you're receiving a quality product!
---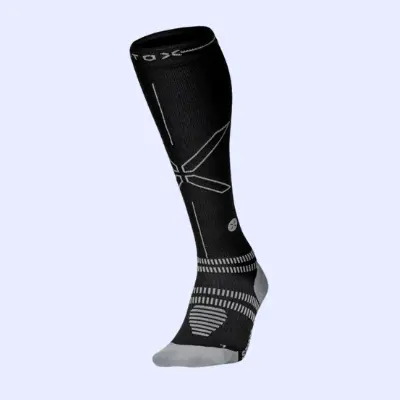 These socks are another fan-favorite, specifically tailored to meet the needs of athletes or anyone with an active lifestyle! The heel and toe of this style are padded to give you extra comfort as you go about exercising, while they offer the same compression technology as the everyday socks!
Additionally, these socks reduce muscle pain and can help prevent injury, making them an absolute must-have for any athlete!
Stox Customer Reviews: What Are Others Saying?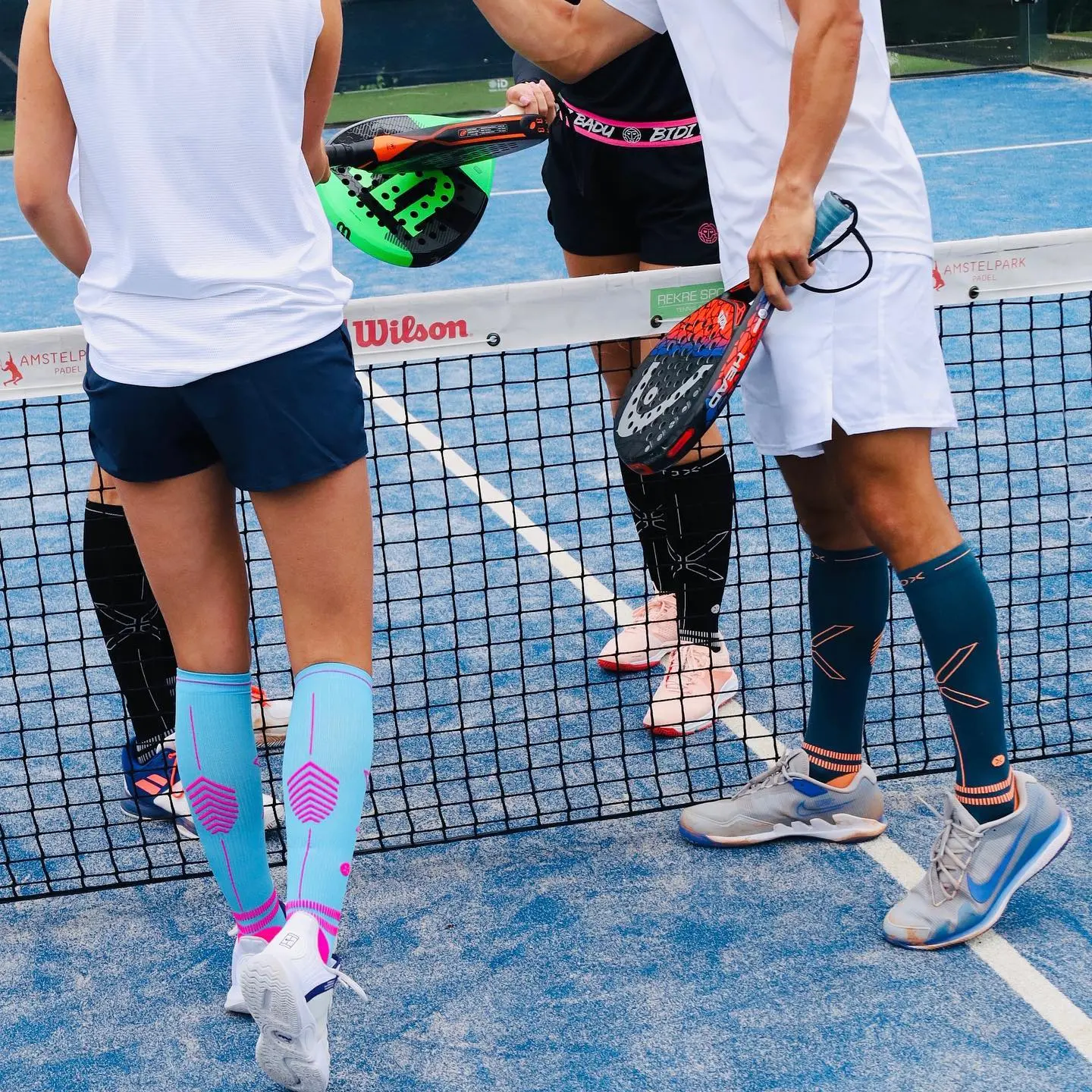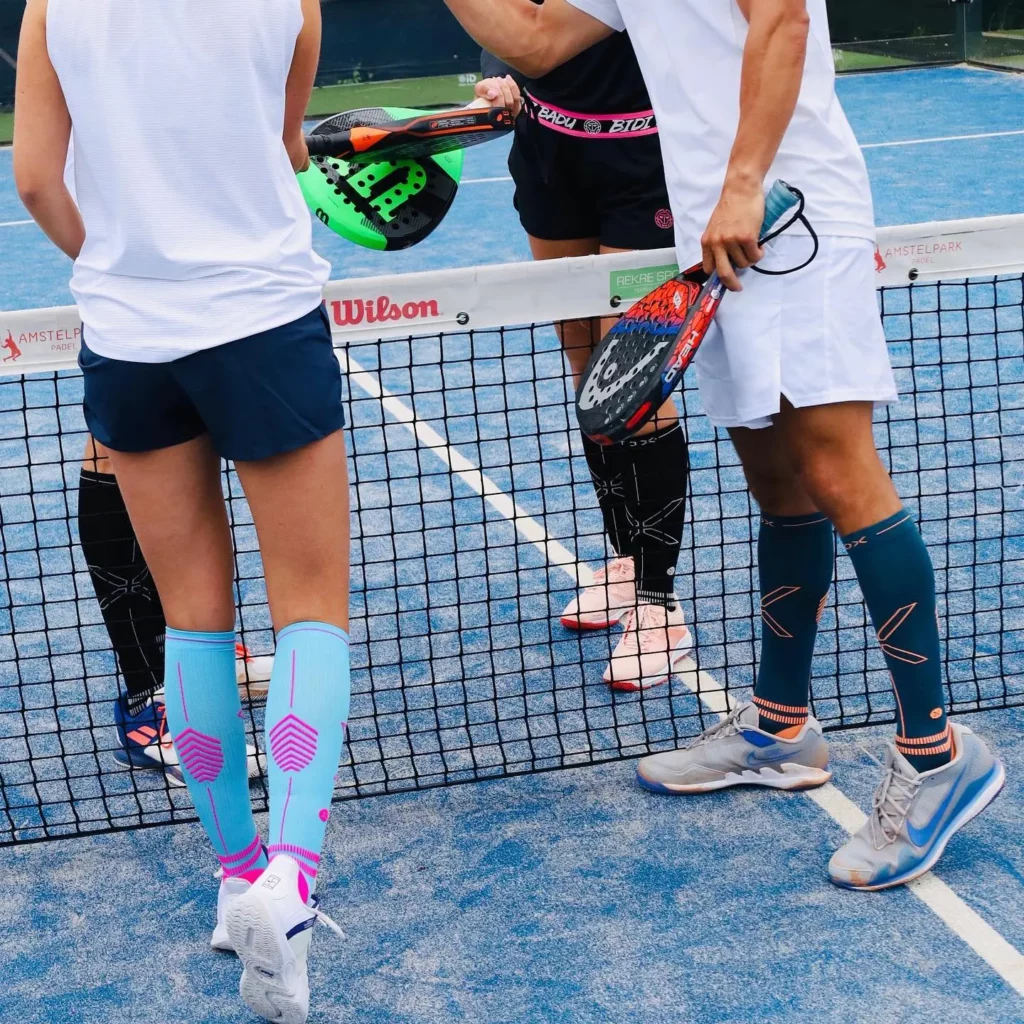 After searching through hundreds of Stox reviews, it's clear that customers are more than happy with their purchases. Here are the main points of feedback about these energy socks:
Great quality
Effecitve
An investment, but worth it
Most customers noticed less pain and tiredness in their feet and legs
Return Policy
The products can be returned within 30 days, with shipping costs being the responsibility of the customer. In order to exchange for a different size or color, a new order must be placed.
To begin the returning process, an email has to be sent to their return customer care service with the order number and reason for returning. Once returns are finalized, money is returned within 14 days of the finalization.
Bottom Line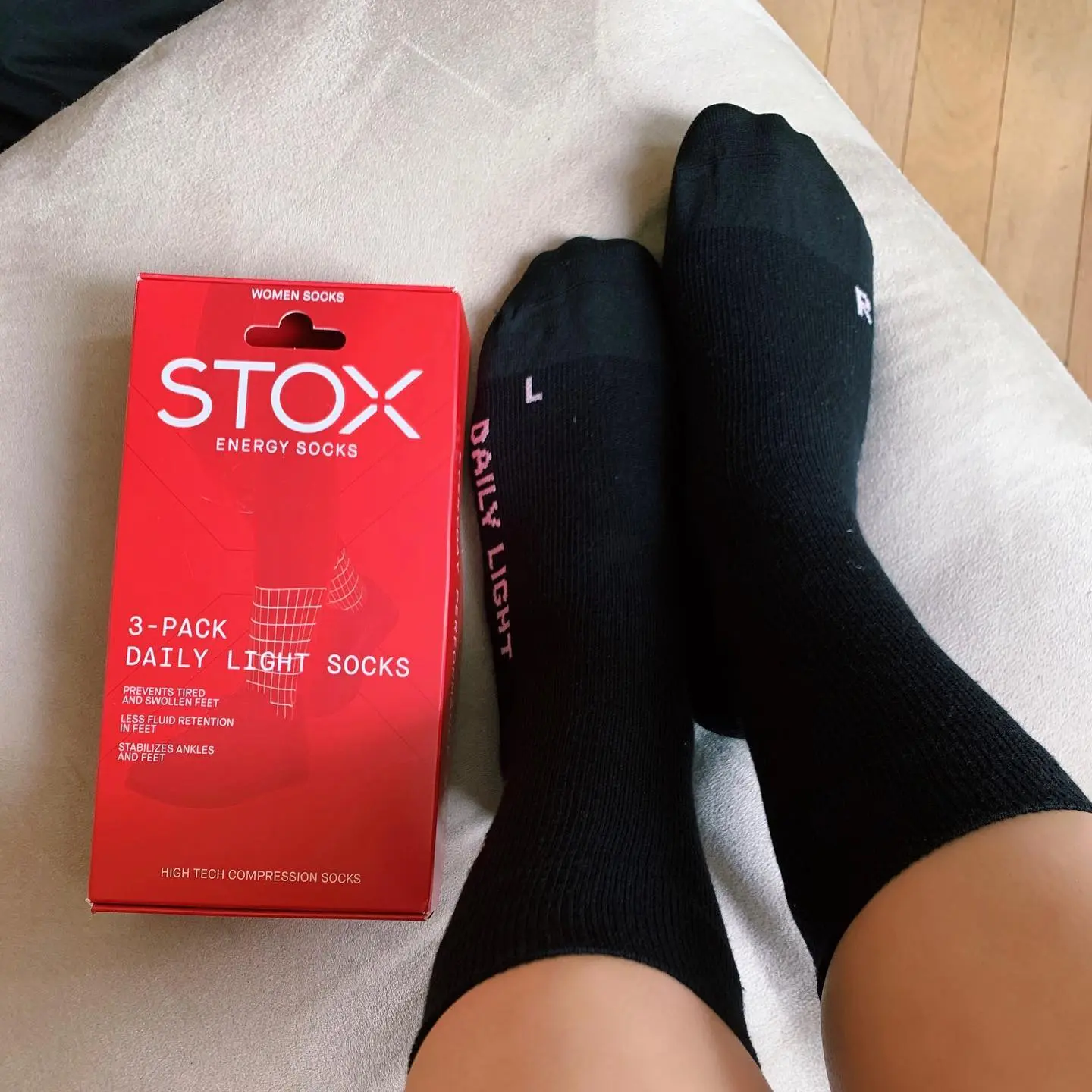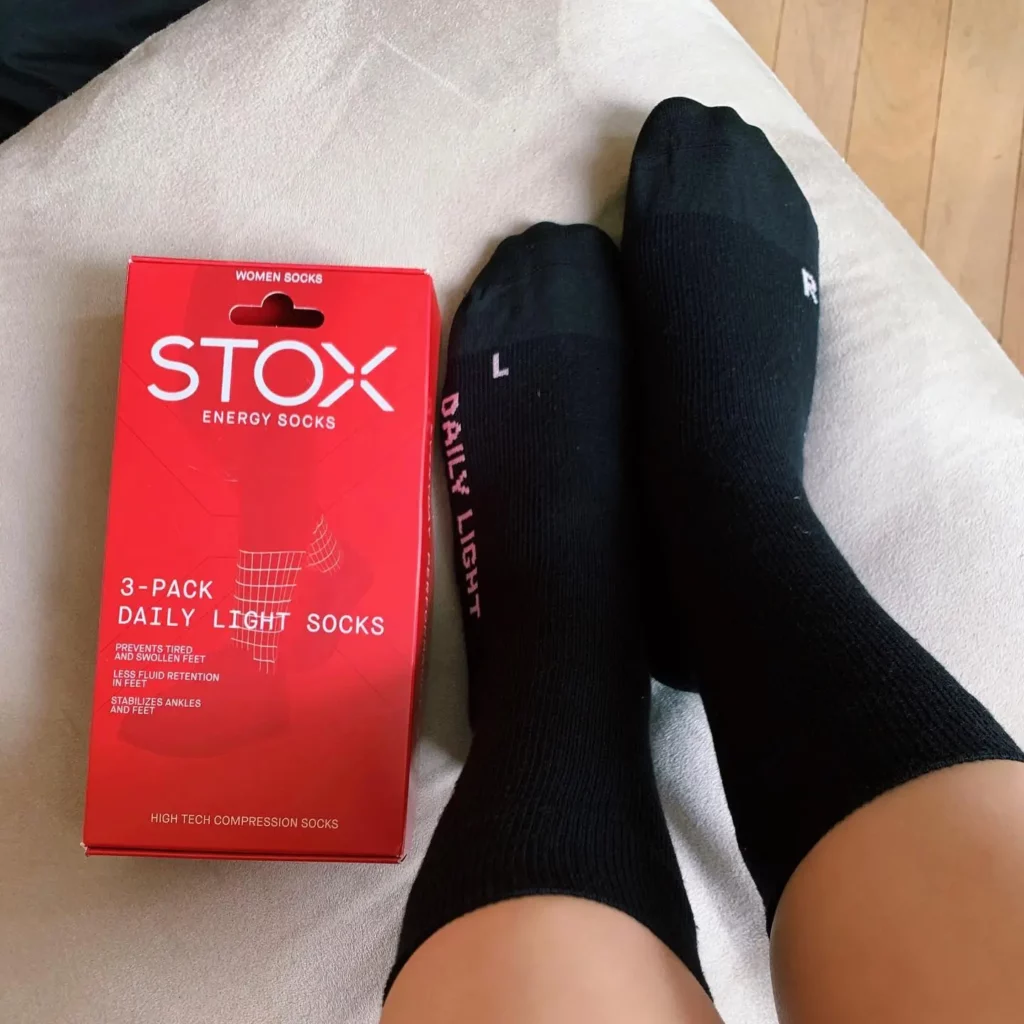 If you're looking for comfortable and effective compression socks, Stox has the perfect solution for you. They offer socks specified to different needs, so they have something for every occasion.
The overall rating of this brand expresses that it truly is worth it. Customers are incredibly pleased with the quality and pricing of the product.
Additionally, there is much to be said for the ease of shipping and customer service. Our Stox Energy Socks Review has led you through the good and the (not so) bad of this brand, so you can purchase knowing you're receiving an excellent product!
Stox Energy Socks Alternatives
Clove (read our Clove shoe review here)