The best shoes for any healthcare worker? Clove claims to be designed as a stylish shoe with the support healthcare professionals need. Read our unsponsored Clove Shoes review below.
As a healthcare worker, it can be hard to find shoes that give your feet the support they need to get through 14-hour shifts while still giving your scrubs a little extra style. Well, Clove created shoes with healthcare workers in mind to give them maximum comfort and style in one shoe.
Clove claims that the shoes are water-resistant, have trendy styles/colors, are easy to clean, and have endless comfort. But, are any of these promises true? Check out our Clove shoes review below for the inside scoop! 
What Are Clove Shoes?
Clove is a footwear brand that created shoes for healthcare workers who are on their feet 24/7. These shoes give extra support to the feet while adding a little flair to the everyday scrub ensemble.
Clove nursing shoes come in a variety of colors and styles to make healthcare workers feel confident and have enough support to get their job done. 
Clove Shoes Overview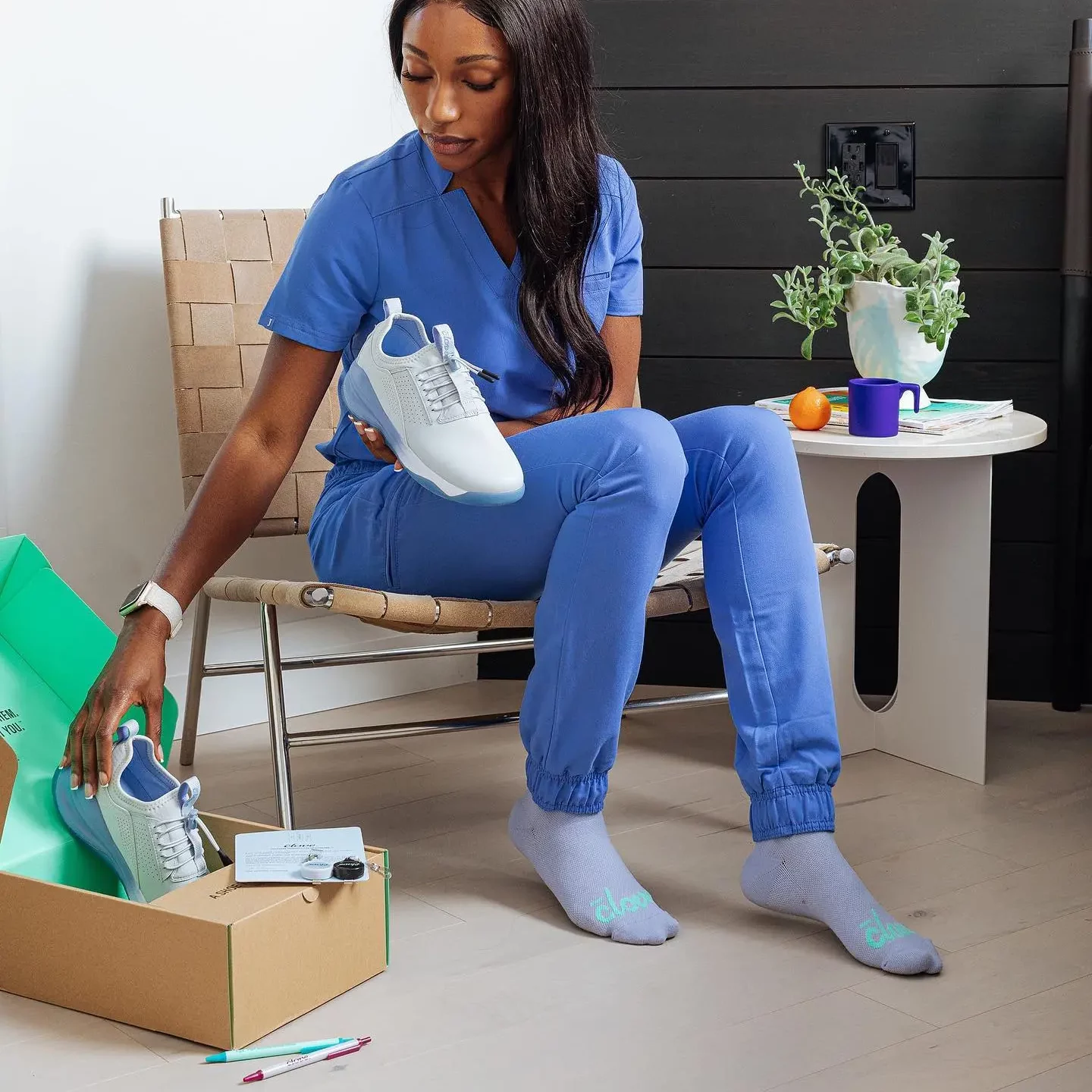 Joe Ammon, the founder of Clove, designed these shoes with his wife Tamara in mind. As he watched her go through nursing school and then jump into a professional nursing job, Joe took note of how mentally and physically taxing healthcare is.
Joe designed Clove shoes with the help of healthcare professionals and a team of healthcare supporters by his side. These shoes are well-researched and keep the needs of healthcare workers at the forefront of their designs. 
Clove Shoes Review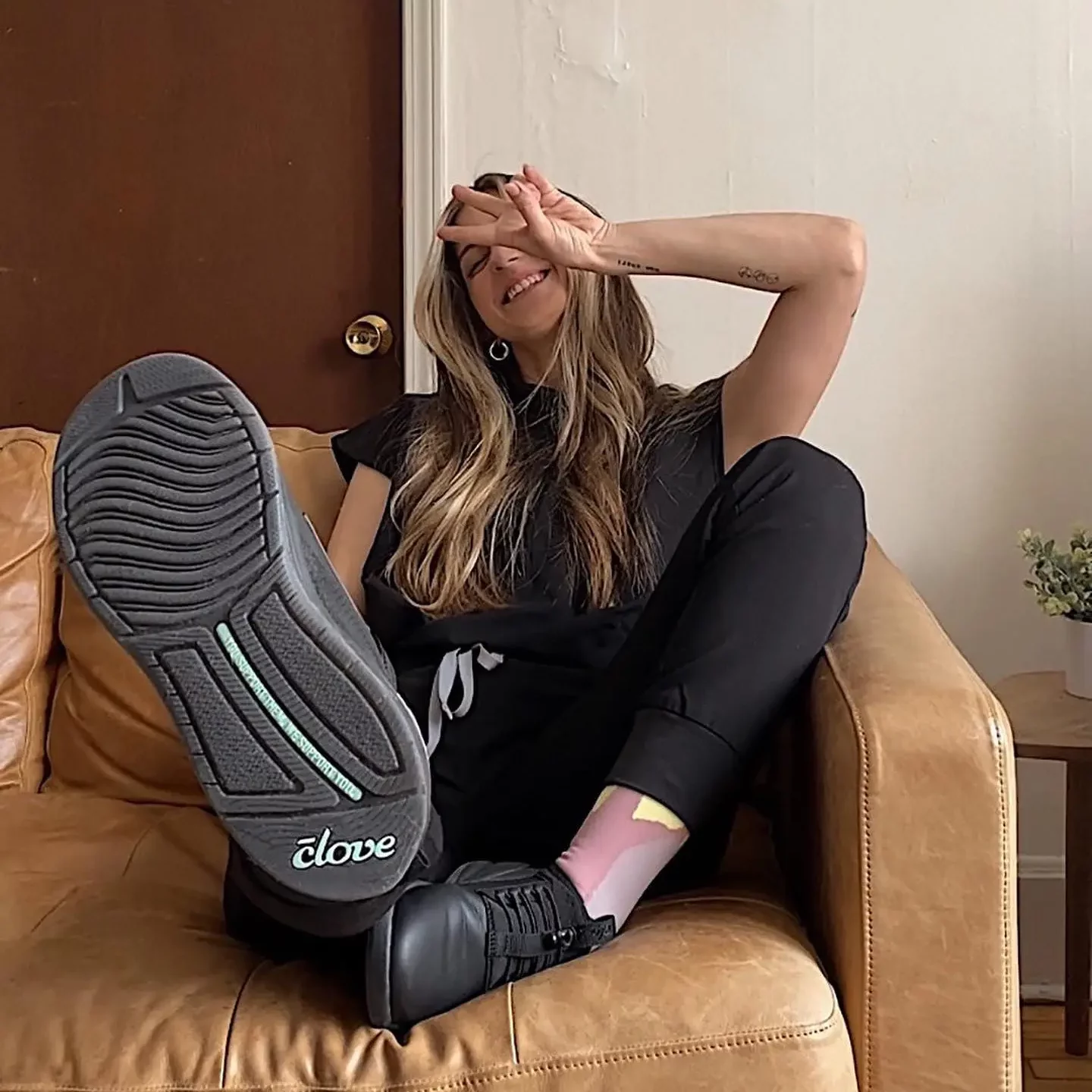 Overall: ★★★★ 4 stars
Healthcare professionals rave about how Clove shoes have changed their work lives and their personal health. However, some had issues with them losing their comfort after some hours of working and needing time to rebound.
Price: ★★★★ 4 stars
These shoes are an investment at $129. While some customers believe the shoes are worth the price, others struggled with the high price.
Shipping: ★★★★ 4 stars
Shipping within the U.S. is free but shipping to Canada is not. Each pair of shoes ships within 2-3 business days after the order is placed and arrive within 5-7 business days. They all include 3 Clove pens and 2 badge reels with each purchase.
Quality: ★★★★ 4 stars
The quality materials and additives to the shoes such as Ortholite™ inserts and Clarino™ leather make the shoes comfortable and high quality. Most customers were happy with these unique features, making the shoes worth their money. 
Customer Service: ★★★★ 4 stars
Customer service is helpful for the most part. Some customers said they had issues, but overall, they are helpful, respectful, and kind.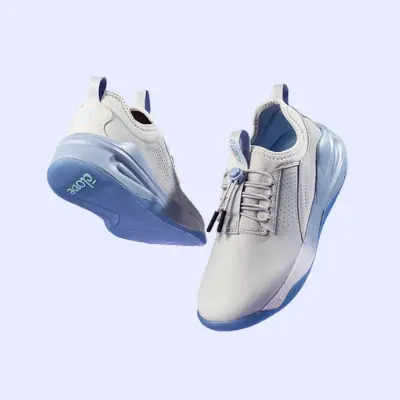 4.8 Stars based on 2049 reviews
This shoe is easy to clean, stain-resistant, and incredibly comfortable for healthcare professionals working long shifts and in tiring conditions. They come in sizes 5-12.5 and 14 different style options. 
They also include odor and bacteria-fighting inserts, strong-grip outsoles for slip resistance when needing to move quickly, slip-on design, and are made with the microfiber leather, Clarino™.
---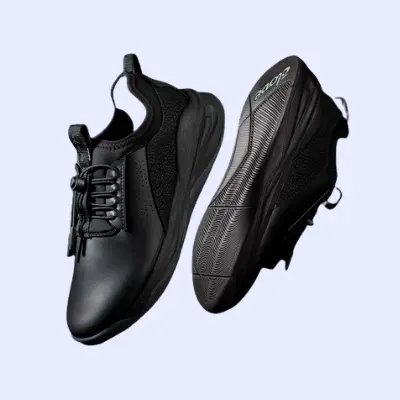 4.8 Stars based on 263 reviews
Similar to the Women's Clove Shoes, these are easy to clean, stain-resistant, and incredibly comfortable for healthcare workers working long shifts and in tiring conditions. They come in sizes 7-13 and 14 different style options. 
These are crafted with microfiber leather, slip-resistant rubber soles, Ortholite™ odor-fighting inserts,  and adjustable bungee laces for a customizable fit. 
Clove Shoes Customer Reviews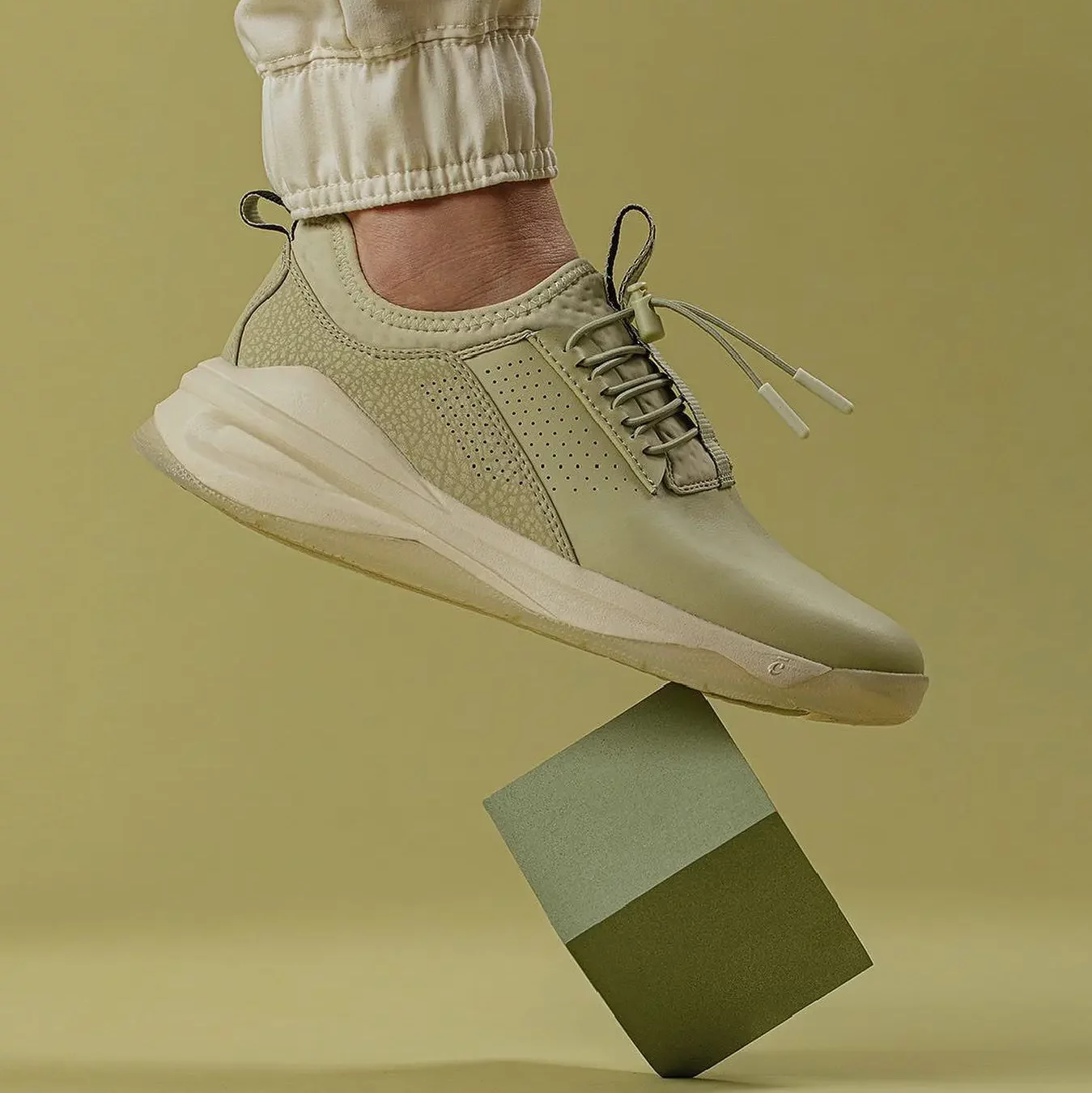 Clove has a 3.5-star rating out of 5 on Trustpilot, showing that most healthcare workers are happy with their shoes. Below are quotes from customers about their Clove shoes:
"I have high arches and I adore my Cloves. I love them so much that every nurse on my unit ended up buying a pair. My med-surg unit looked like a living Clove shoes ad." – NursePissyPants on Reddit
"They're okay. It took me about three weeks to break them in though; until that point they were pretty uncomfortable. Maybe my feet are too wide, maybe the socks I wear are too thick, maybe it's because the uppers have no give like a fabric shoe does…that being said, I like the way they look, love that they are slip-on/fluid-resistant/non-slip/can wipe down after a shift, etc. They checked most of the boxes on what was most important to me in a shoe." –  label_this on Reddit
For the final verdict on these shoes we searched through thousands of reviews to find these points of feedback:
Easy to clean 
Durable and comfortable
Easy to put on
Stylish
Somewhat expensive
Good customer service
Are Clove Shoes Only for Healthcare Professionals?
They are not, however they are made specifically with their lifestyle and environment in mind.
Does Clove Offer Discounts?
When you subscribe to their emails and become a loyal customer, you can be entered into seasonal discount competitions. They also offer financial help through the payment company Affirm, allowing the customers to invest in the shoes and split the payments.
Are New Collections Going to Come Out?
Clove will launch limited edition colors and styles, but they are not during a specific season or time frame. To ensure you don't miss new releases, subscribe to their email list and you will be among the first to find out.
Return Policy
Clove partners with Happy Returns for all returning needs. To start a return simply go to the Return & Exchanges tab on Clove's official website to see that shoes never worn may be returned within 30 days of arrival. From there you can complete your return.
FAQs
Where can you buy Clove shoes?
Clove shoes are sold exclusively on goclove.com. They are not available at other retailers or on Amazon.
Where are Clove shoes made?
It appears the Clove shoes are made in China and distributed from their warehouses in Pennsylvania.
To Finish Up: Are Clove Shoes Worth It?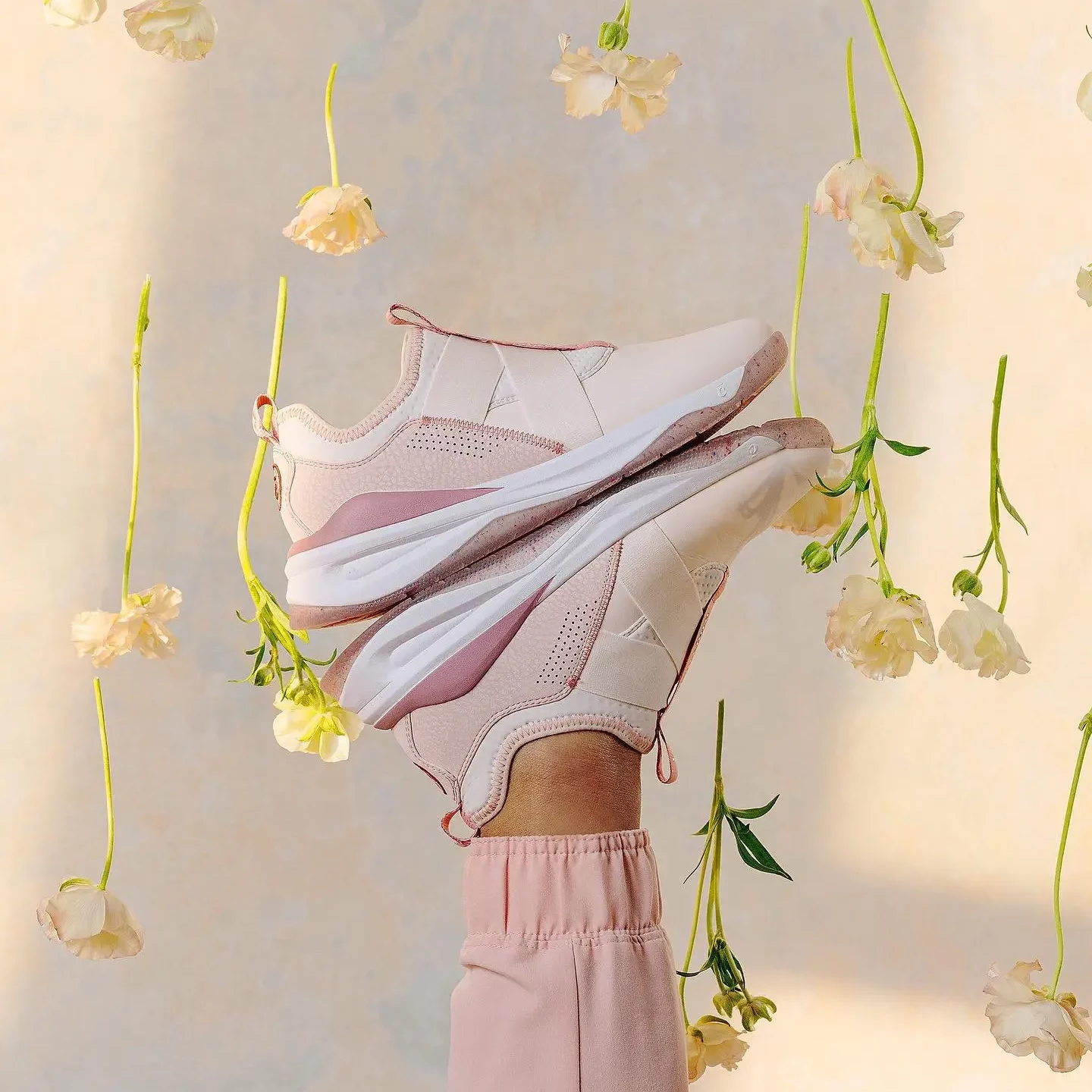 According to this Clove Shoes review, Clove is a wonderful footwear brand that has a worthy cause and excellent shoes to take care of our healthcare workers who are on their feet all day.
Some customers had issues with the shoe shape, price, and how they looked. However, these shoes have brought relief to many healthcare workers within the United States and will continue to do so as more lines are released.
These shoes are definitely worth trying if you work tireless hours on your feet in a hectic environment!
Brands Like Clove Shoes
If you're not quite sure Clove shoes are for you or the price is just way too high, here are some other brands you can shop from: