Love Charlotte Russe? As cute as their styles are, sometimes the quality isn't on-par. Or, maybe you just want to find some new stores to shop at! Luckily, there are quite a few stores like Charlotte Russe to consider.
Whether you're looking for similar styles with higher quality or just a similar cheap brand, you're bound to find a few great options.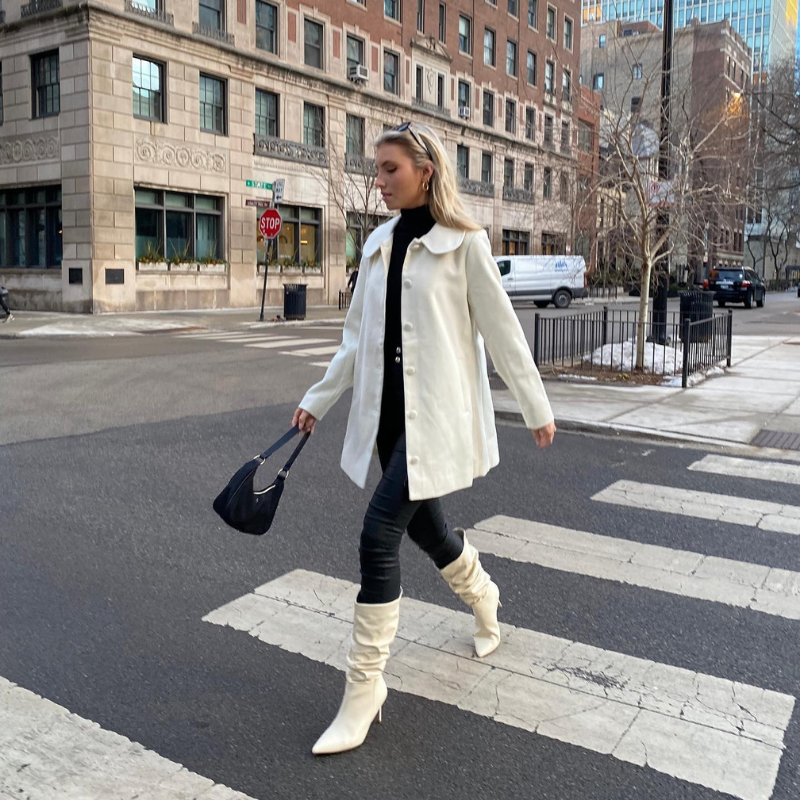 Average pricing: $3.74 – $19.99
Size range: XS – 2XL
Shoes, handbags, activewear and a whole lot more can be yours thanks to JustFab. This online retailer sells everything the modern woman needs!
Their store is based on the "VIP membership," which means you get access to better deals if you subscribe to their monthly membership. The first-time member deals are pretty spectacular (like your first pair of shoes for $10). That said, you can shop as a non-member as well.
---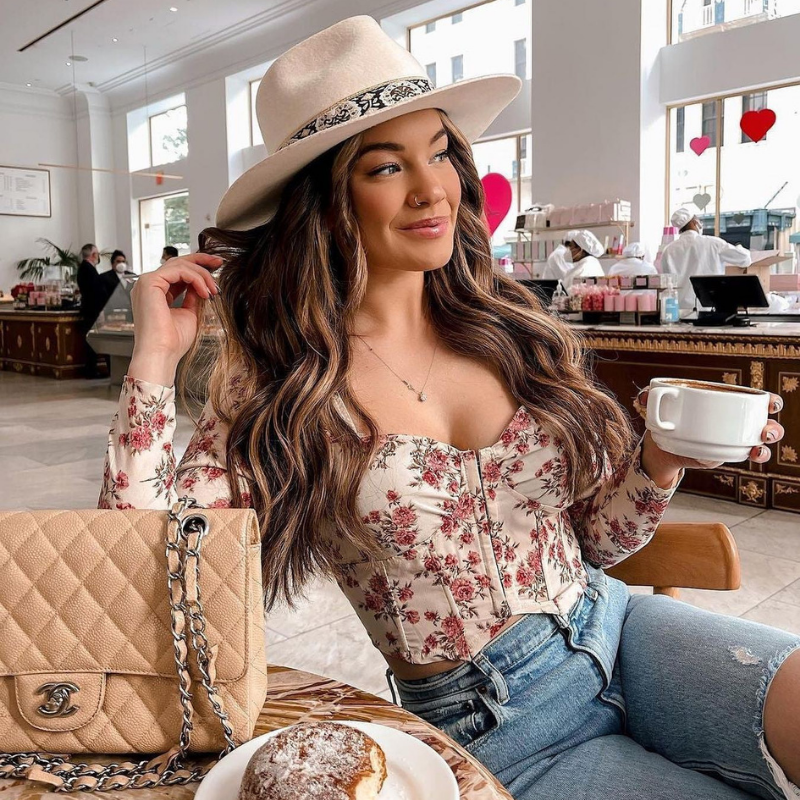 Average pricing: $2.96 – $279.90
Size range: XS – L
Windsor specializes in modern, classy, and affordable fashion for women. They sell so many items from dresses to sweaters to pants and more. Their dresses are especially beautiful!
With a focus on quality and great prices, Windsor will spruce up your wardrobe in no time.
---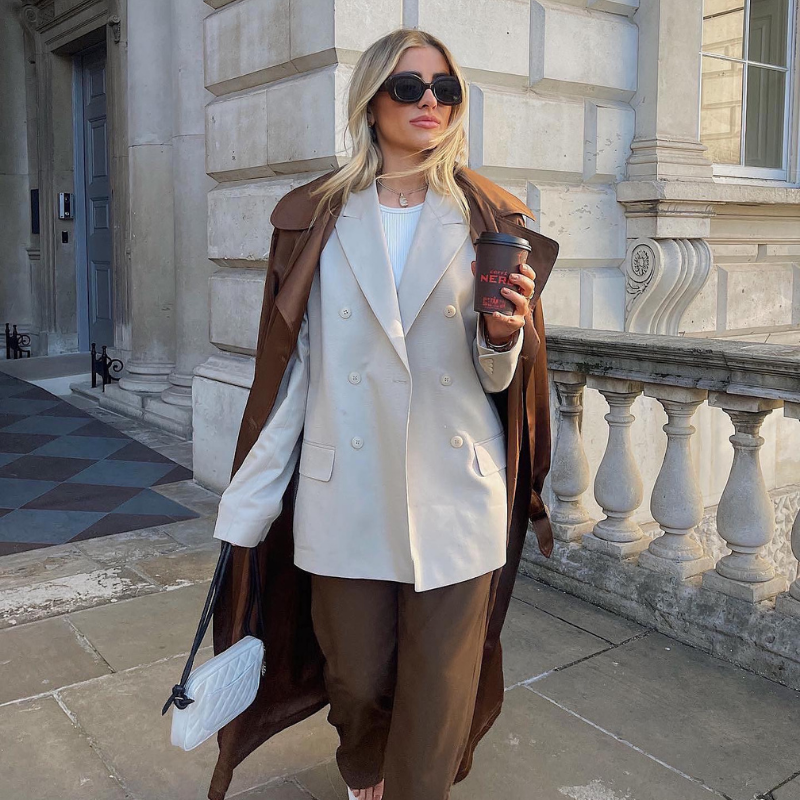 Average pricing: $4.00 – $295.60
Size range: S – XL
What started as an eBay store has now become one of the biggest online retailers around. Meet Nasty Gal, your fashion destination for modern young women.
With a wide selection of every piece you need in your closet at affordable prices, Nasty Gal won't disappoint.
RELATED: Nasty Gal Reviews: My Honest Experience
---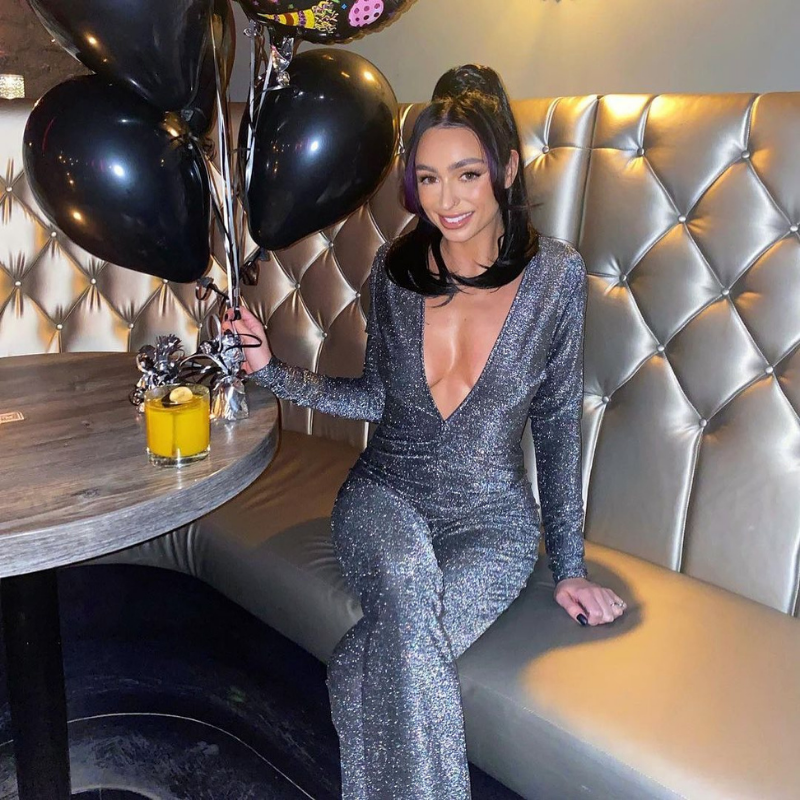 Average pricing: $10 – $150
Size range: XXS – XL
Lucy in the Sky is another of the top stores like Charlotte Russe. Prices are a bit more expensive, but the quality is significantly better and their items will last much longer.
This adorable online boutique that sells girly styles for all sorts of occasions. They have lovely dresses, but you can also find other great pieces here.
---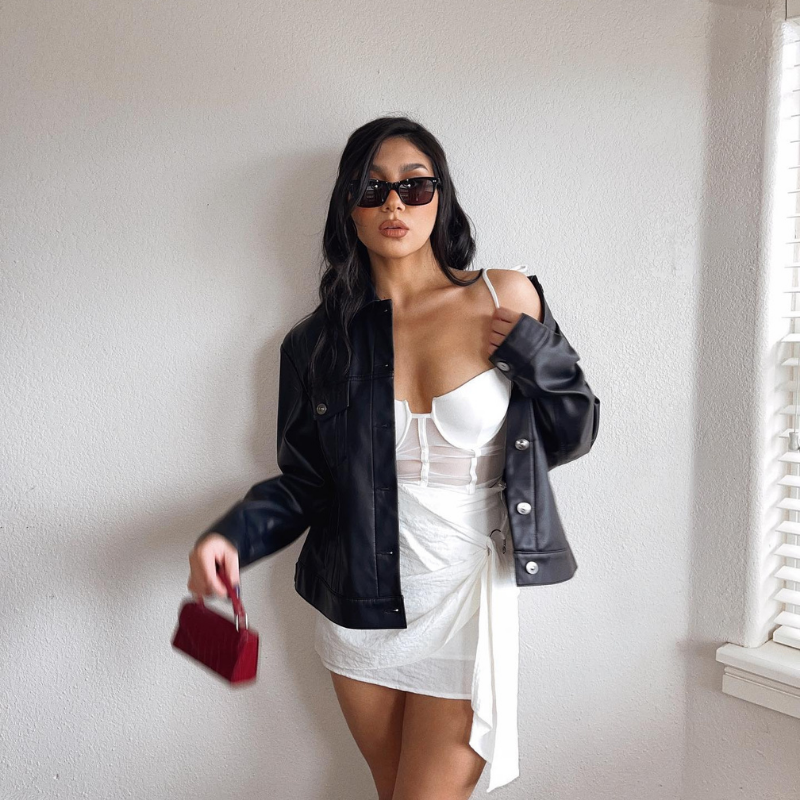 Average pricing: $0.99 – $110.00
Size range: XS – XL
Forever21 is one of the most popular retailers on Earth, and for good reason.
Their selection of cutting-edge, trendy, and super affordable fashion choices is unbeatable. You and your wallet will be happy with Forever21.
---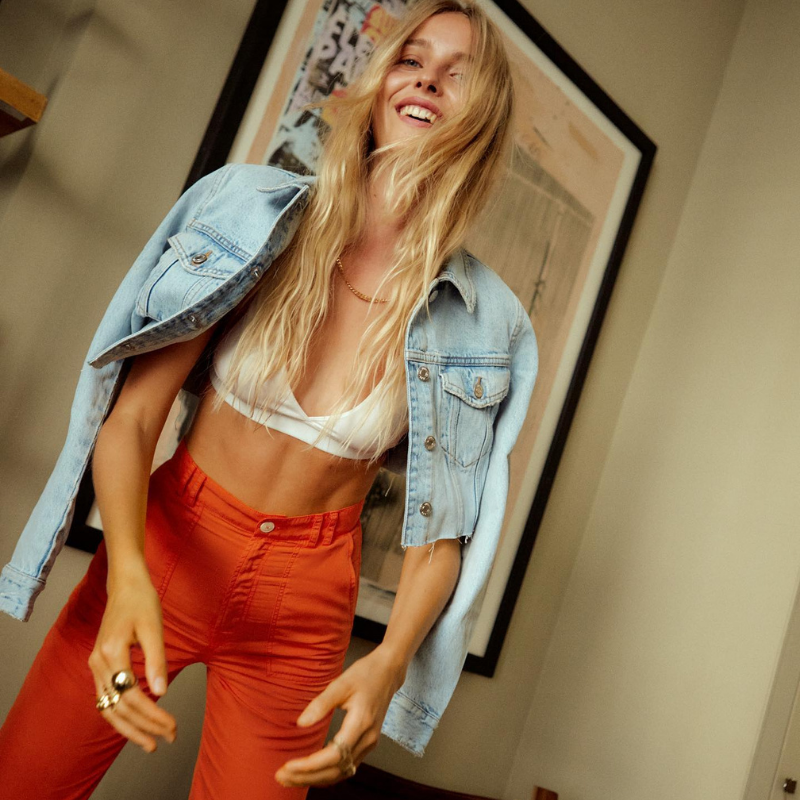 Average pricing: $8.90 – $170.00
Size range: XS – L
Zara sells high-quality jackets, dresses, t-shirts, bodysuits, and so much more.
They also have fashionable items for men and kids, plus they sell a ton of accessories too. Whether you need a few new items or a brand new wardrobe, Zara has got you covered.
---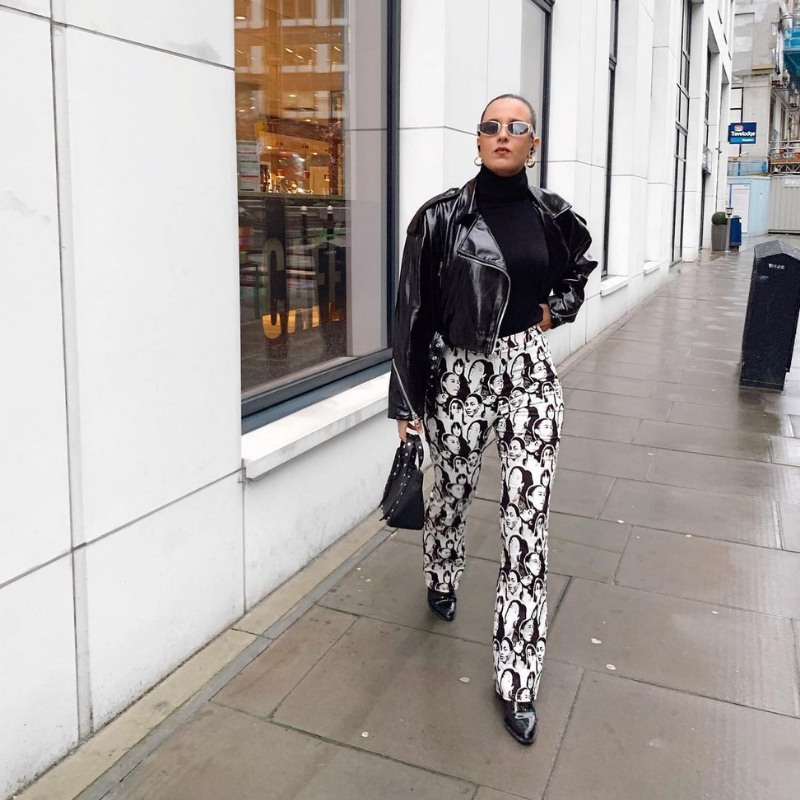 Average pricing: $7.00 – $441.00
Size range: 0 – 14
No matter the size or the age (or even the price), Topshop has got something for you.
They carry a constantly-updated inventory of all you need to keep your wardrobes hip and modern.
---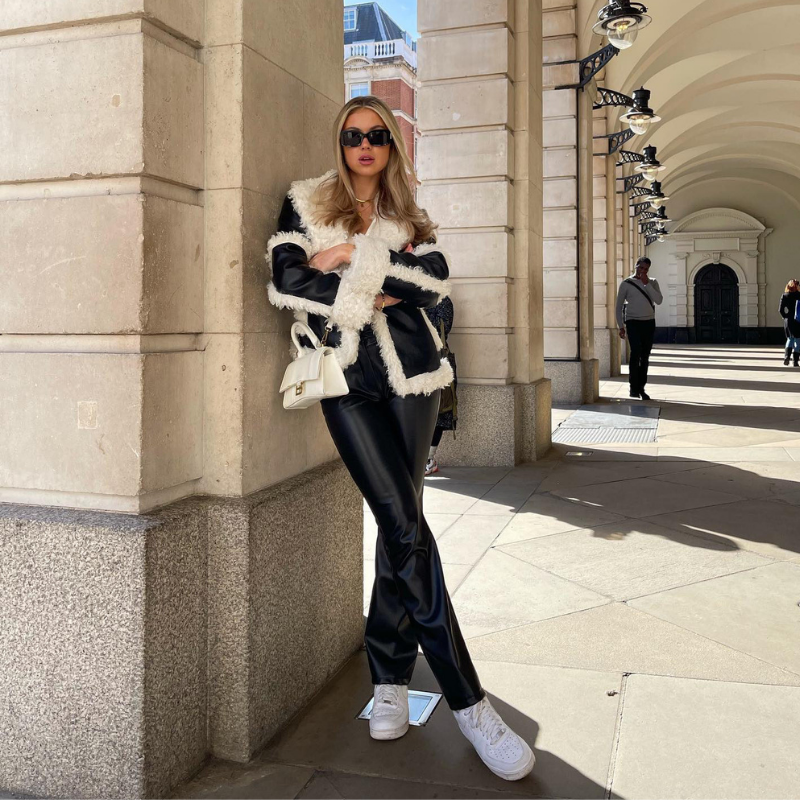 Average pricing: $2.15 – $75.14
Size range: 2XS – XL
Missguided carries all sorts of modern clothing that any trend-follower is bound to love. Prices are great and quality is usually pretty good as well.
From sweatpants to jackets to fashion accessories, they have it all.
---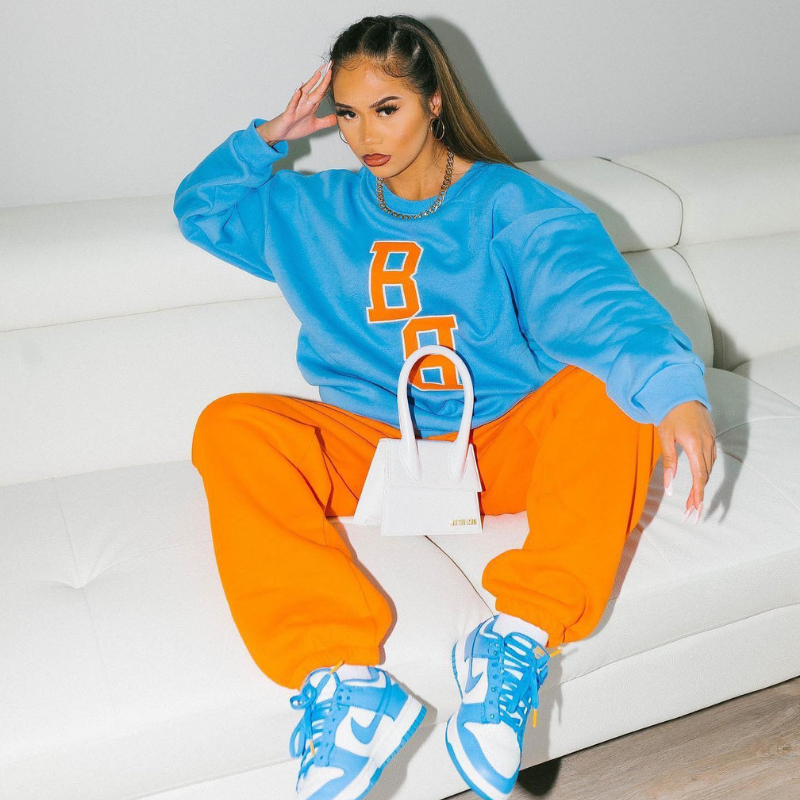 Average pricing: $1.07 – $119.99
Size range: XS – 5XL
Boohoo has a seemingly endless collection of contemporary clothing for the modern woman.
They also have a near-constant slate of sales to keep you coming back again and again.
---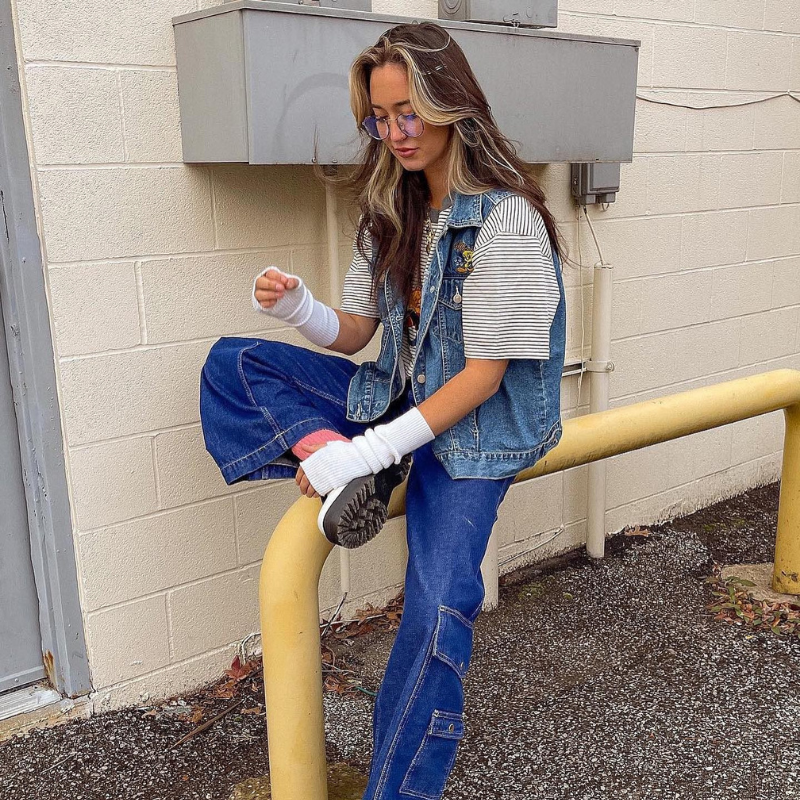 Average pricing: $8.00 – $549.00
Size range: XS – XL
Urban Outfitters has long been one of the top names in stylish and modern fashion.
Although they're not super similar to Charlotte Russe, they do follow some of the same trends. However, you can definitely expect higher quality (and slightly higher prices) at Urban Outfitters.
---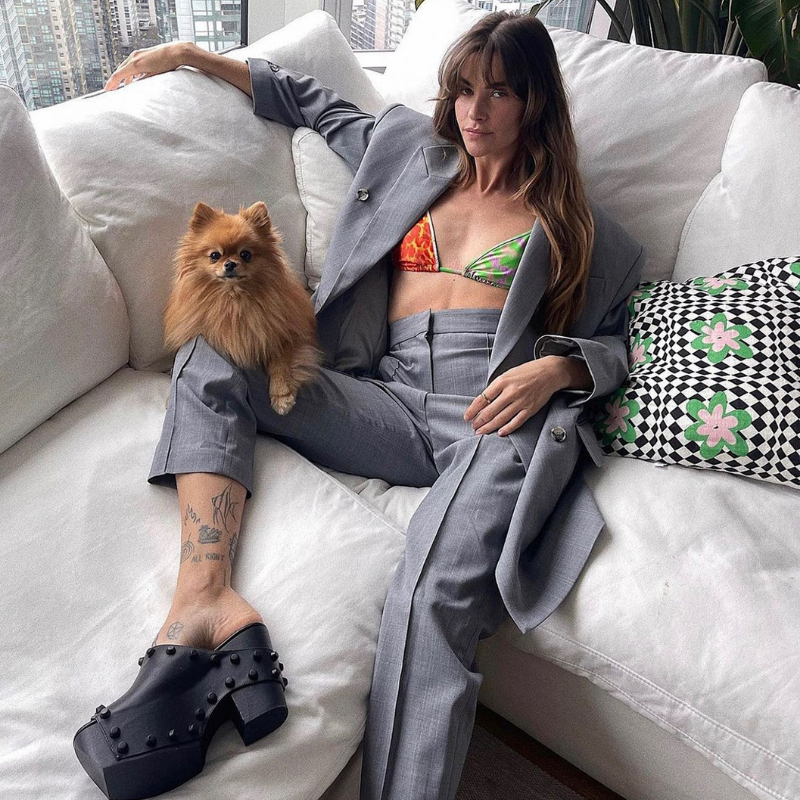 Average pricing: $5.99 – $449.00
Size range: XS – 2XL
H&M is supremely modern and high-quality, but also inexpensive.
You won't break the bank shopping here, while you also won't get clothes that fall apart after a few wear. This is a great place to upgrade your wardrobe every season!
---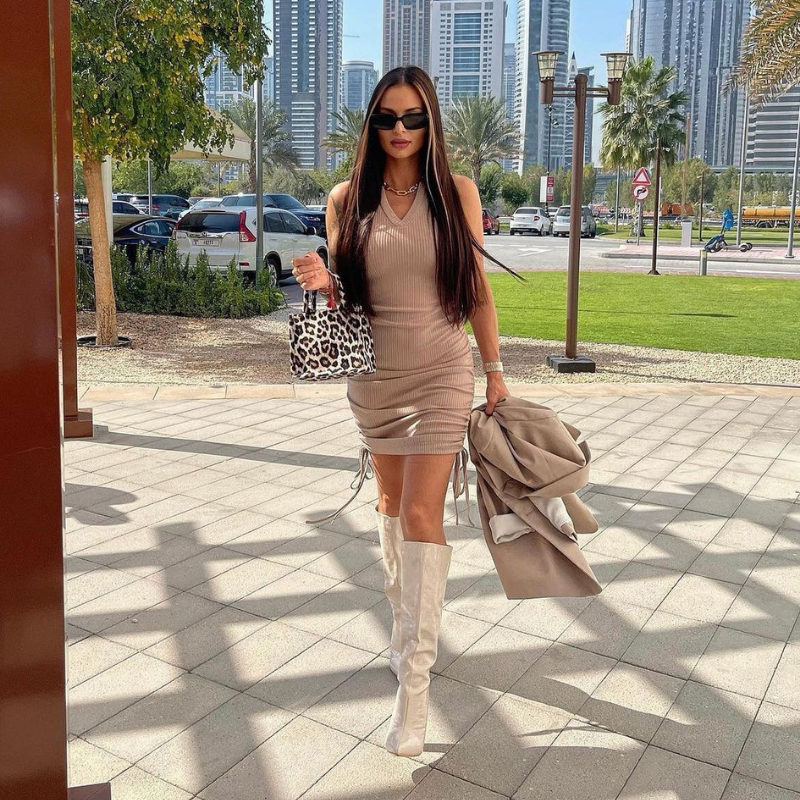 Average pricing: $1.50 – $743.25
Size range: XS – 4XL
SheIn sells comfortable, fashionable, and super inexpensive clothing for women of all types. Whatever you want, SheIn has got it.
Since it's an overseas fast fashion retailer, quality can be a hit or miss. However, they offer free returns, so it's worth giving it a shot! Check out our review.
---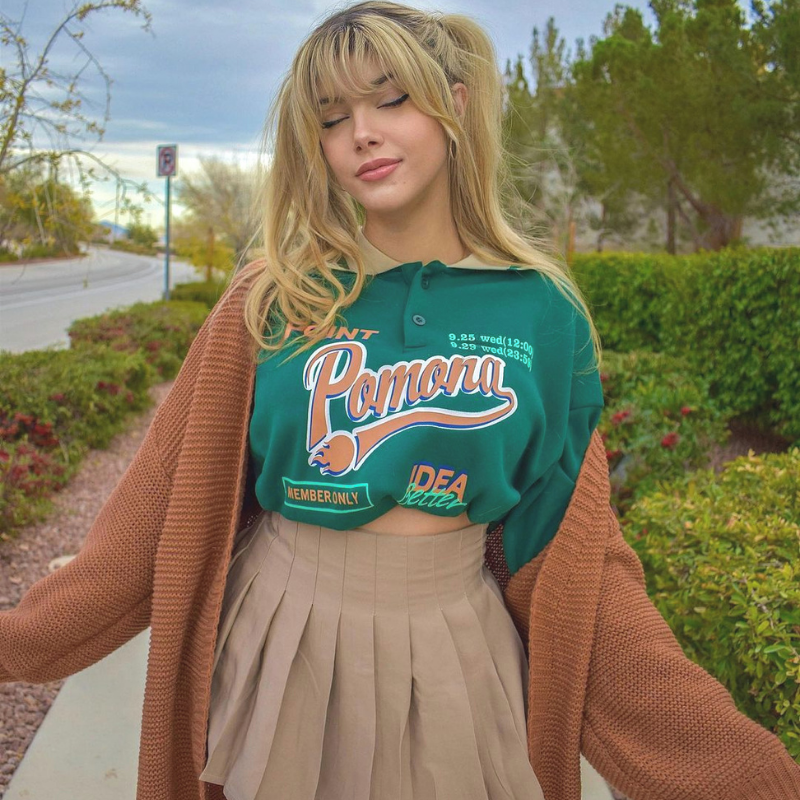 Average pricing: $2.00 – $40.49
Size range: XS – 4XL
Very similar to SheIn, Romwe is another store worth checking out. They offer free returns, frequent sales, trendy pieces, and amazing prices.
You will find many of the same things as you'd find at SheIn, but sometimes one store has a better sale or better prices than the other. So, make sure to check both
---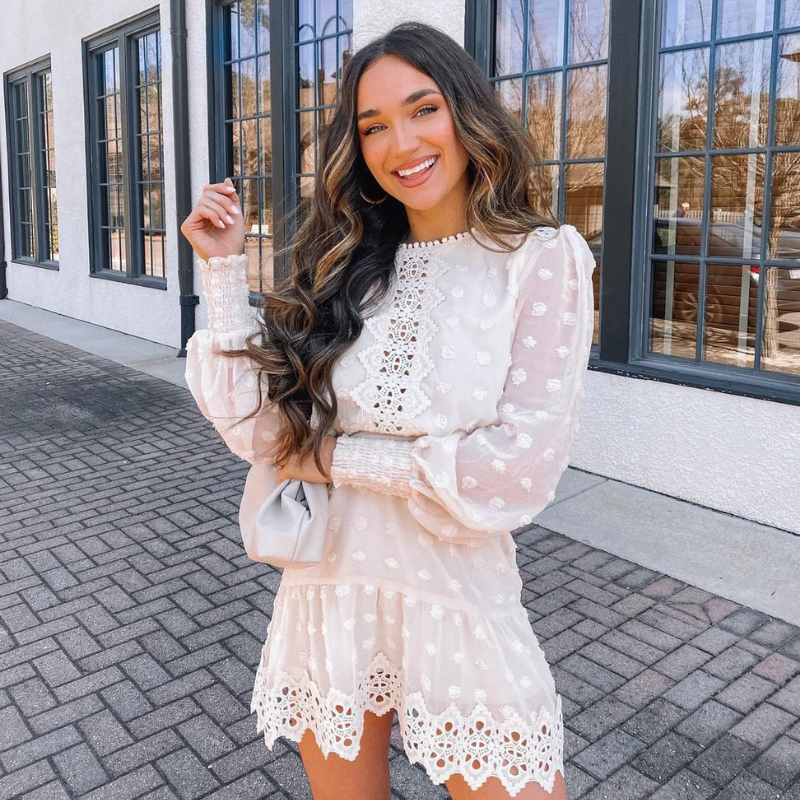 Average pricing: $15.00 – $160.00
Size range: XS – 2XL
Boots, cocktail dresses, holiday items and more — Lulu's has got it all. Their quality is top-notch, but the prices are affordable (especially when you catch a good sale).
Whether you are lounging or going out for a night on the town, Lulu's has it!
---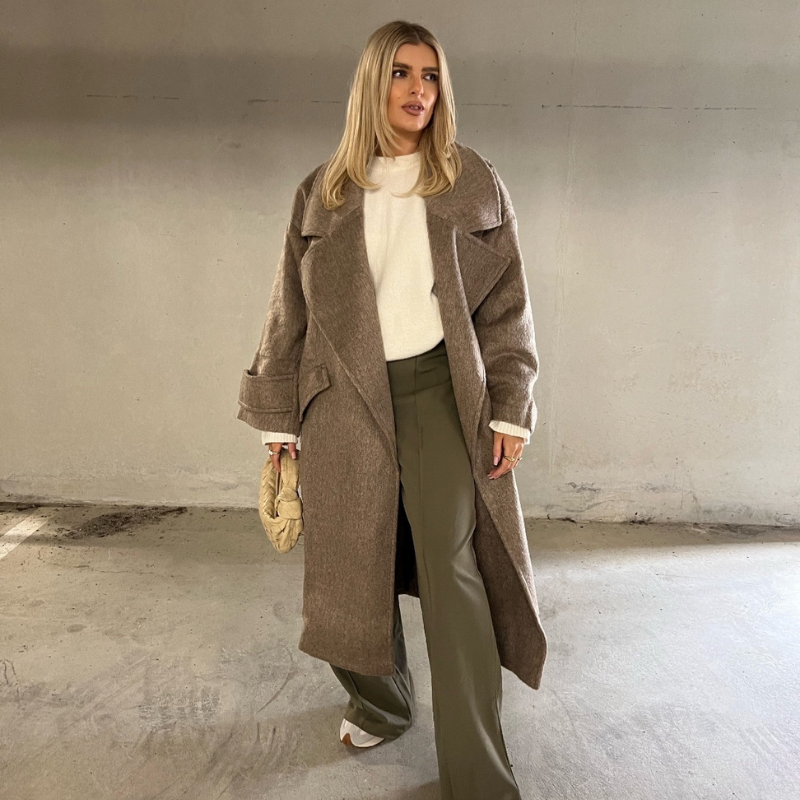 Average pricing: $7.00 – $441.00
Size range: 0 – 14
Winter clothing, self-care gifts, loungewear shoes — ASOS has a vast selection that always seems to be growing.
With next-day delivery and student discounts, your wallet will definitely not hurt after shopping here. Not only do they sell their own brand of clothing, they feature a huge variety of other top brands as well as a marketplace filled with smaller, boutique brands!
---
Average pricing: $18.97 – $89.00
Size range: S – 2XL
When it comes to stores like Charlotte Russe, Love Culture is one of the top mentioned.
They're a cutting-edge trendy clothing retailer that specializes in everything young women want. Pants, crop tops, dresses, more — whatever you need, Love Culture has it. The quality tends to be pretty good too!
---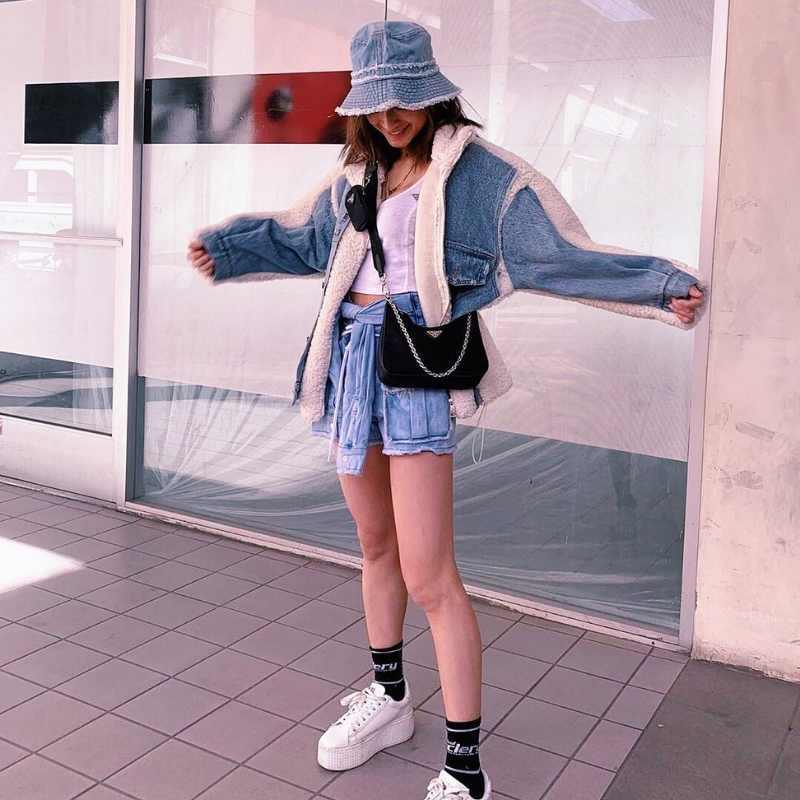 Average pricing: $5.99 – $449.00
Size range: XS – 2XL
When you want a pair of new shoes or new clothes to make your wardrobe pop, you will want to check out GoJane.
They have a constantly-updating catalogue of clothing and accessories that you can't find anywhere else. And with sales that sometimes take 55% or even more off, you have every reason to check them out.
---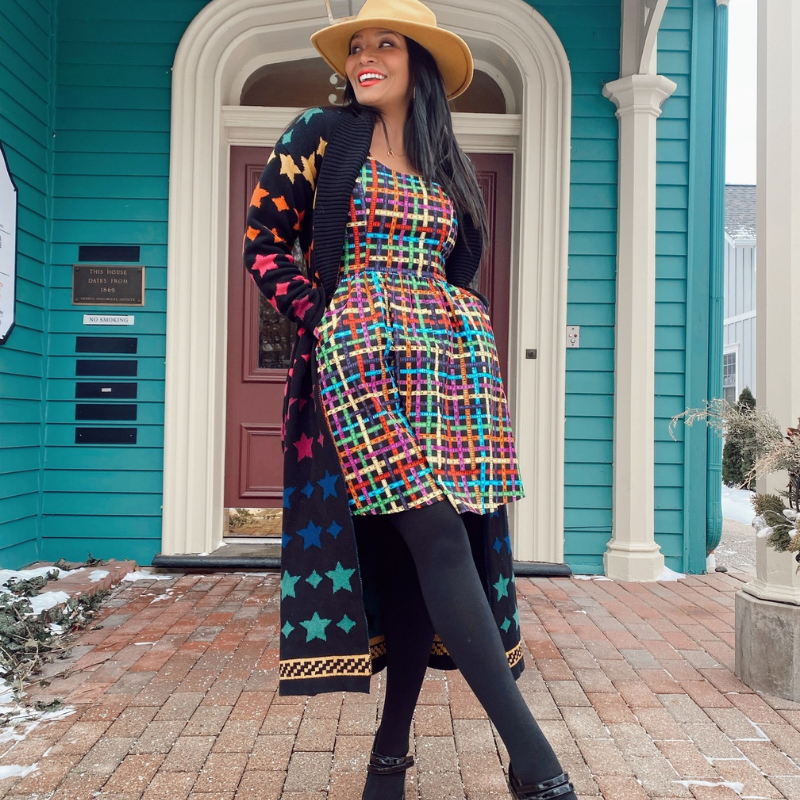 Average pricing: $11.10 – $360.59
Size range: 2XS – 4X
Modcloth has a lot to choose from.
They carry everything from plus size clothes to shoes to kitchen accessories to books. Their collection can only be described as unique. Plus, quality is great with reasonable prices (although a bit more expensive than Charlotte Russe).
---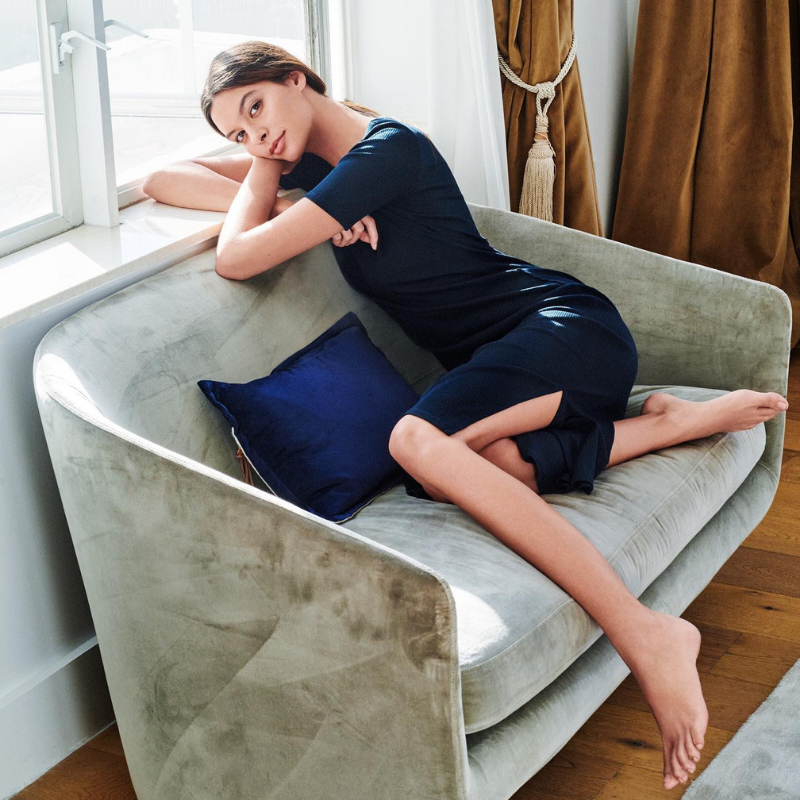 Average pricing: $5.15 – $35.35
Size range: XS – 2XL
This is one of the few stores that has super low prices while also being one of the best quality stores around. With most cheap fast fashion, you can typically expect items to last for a handful of wears, then start to go downhill from there. Not with Uniqlo!
That said, their items are more minimalistic, but they're great if you want to add some simple items to your wardrobe!
UP NEXT: 11 Stores Like Forever 21 For Inexpensive Fashion Finds