Want luxury silk products but not sure where to search? Check out our unsponsored Silk Maison reviews to see if it is trustworthy.
Luxurious silk products are a dime in a dozen, but what if there was one company designated to offer just that? Silk Maison could be your saving grace.
Silk Maison claims to bring customers stunning, top-tier, durable silk products at a fair price, but are they trustworthy? Check out our Silk Maison reviews below to find out!  
RELATED: LilySilk Review: Worth the Hype?
What is Silk Maison?
Silk Maison is a clothing retailer that offers high-quality, luxury silk garments for everyday wear, special events, or loungewear.
Their products include lingerie, menswear, matching sets, kids, sleepwear, coats, dresses, and more that ensure your life of silk luxury can be completed.
Silk Maison Company Overview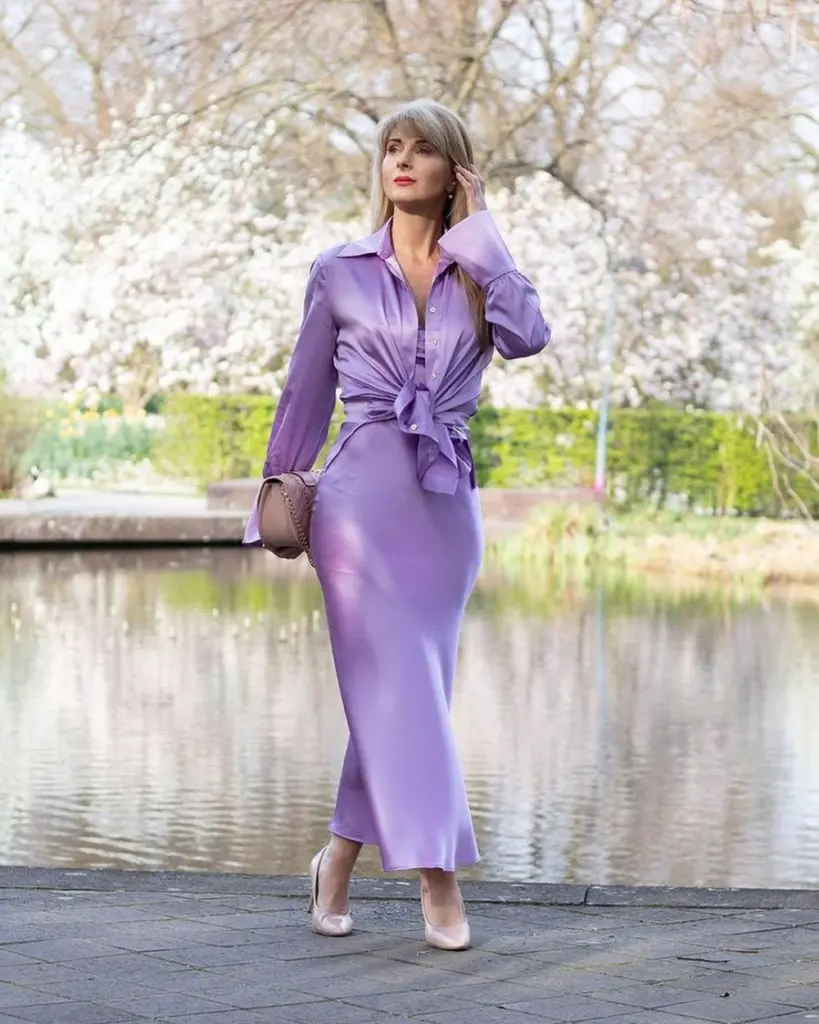 Silk Maison's main goal is to bring luxury silk right to your fingertips. They intricately design every piece so you get exquisite silhouettes that fit every body type.
Their material is crafted of Grade 6A Premium Mulberry Silk. Some of their pieces are a silk blend with wool, cotton, or cashmere.
Silk Maison Reviews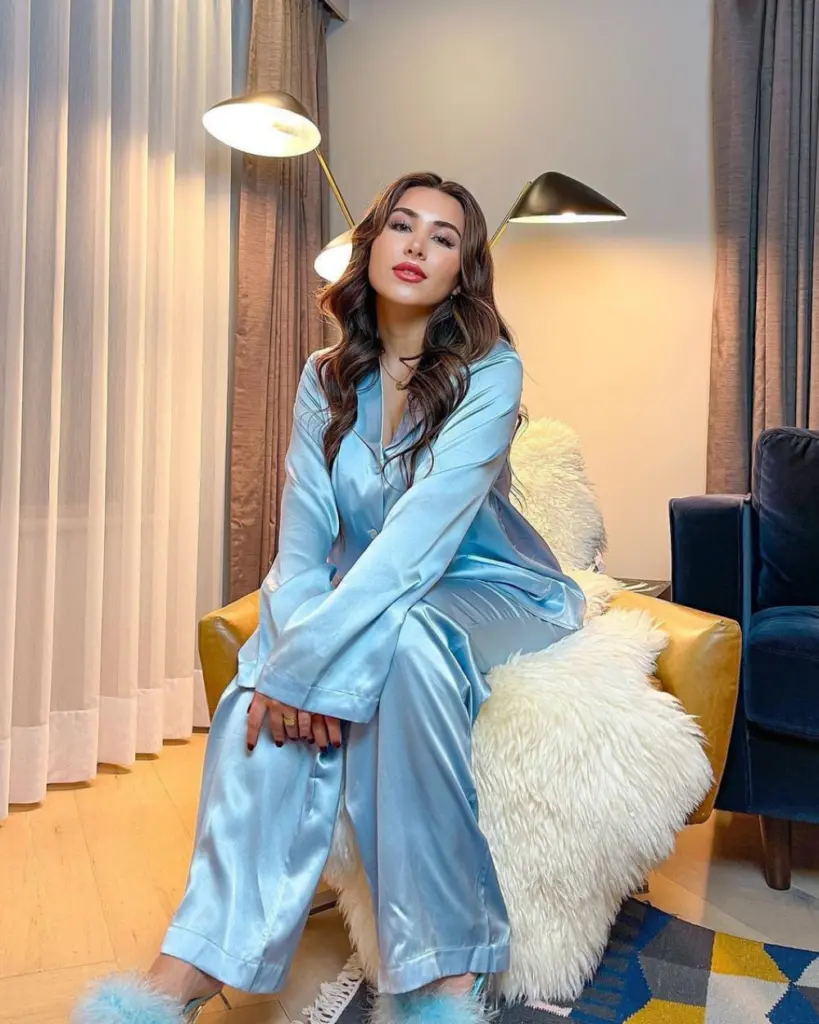 Overall: ★★★ 3 stars
Silk Maison does have many positive reviews and loyal customers who loved their luxury silk pieces. Sadly, some customers had issues with shipping and confusing customer service.
Price: ★★★ 3 stars
Most of their products are priced at about $300 to $800 with their most expensive ones getting up to about $2,000. Most customers believed the quality did not match the price.
Shipping: ★★★ 3 stars
All orders over $259 qualify for free shipping. Many customers received their packages without delay. However, many more never got all their products, never received their package, or waited a long time to get them.
Quality: ★★★ 3 stars
Each piece made by Silk Maison is said to be carefully crafted with their Grade 6A Premium Mulberry Silk that can easily be blended with a variety of knits.
Some customers claimed that they received high-quality products and found them very comfortable. However, many other customers said the products seemed thin and that the stitching didn't look like it would last that long.  
Customer Service: ★★★ 3 stars
Silk Maison's customer service is reachable through email and even has their address listed. Some customers said they had no problem with customer service.
Other customers received frustrating responses and interactions with customer service. From the responses customer service made on Trustpilot in regards to negative reviews, their language can easily be construed as aggressive.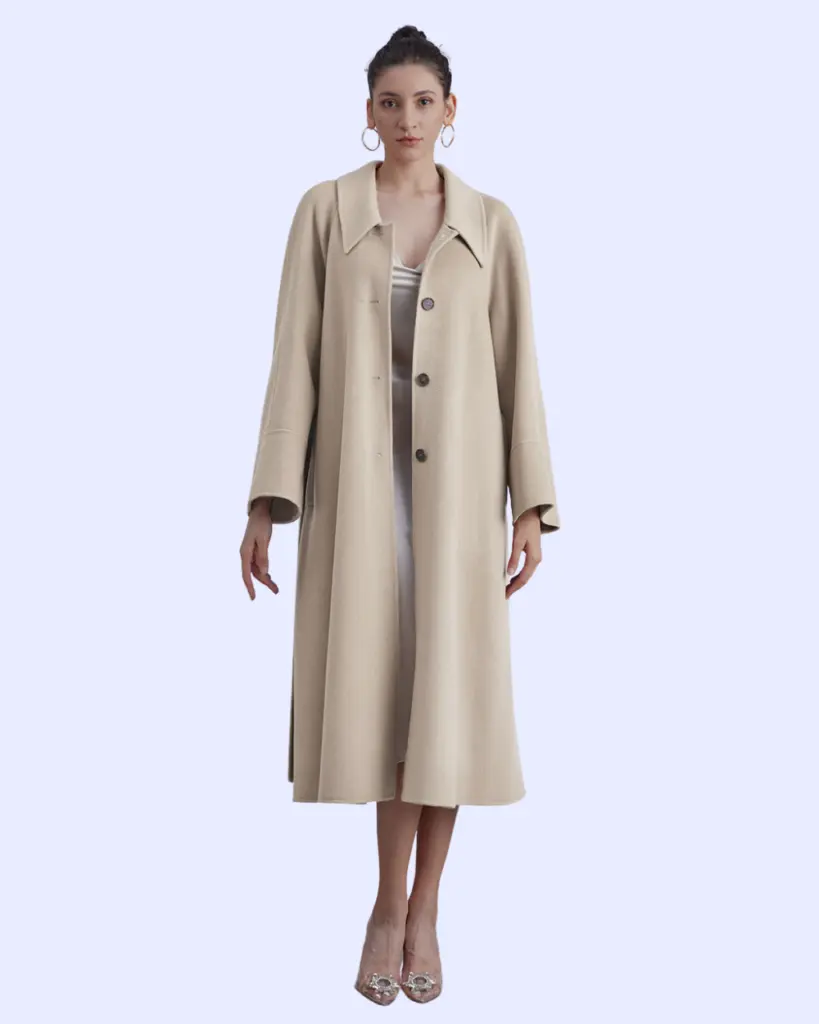 Silk Maison's coats are primarily made of wool, cashmere, and cotton silk blends to ensure a comfortable, durable coat.
They have silk blazers, puffer coats, and some cropped silhouettes. A majority of their coats are long double-breasted or long waist tie overcoats.
Their coats give you either an oversized or figure-enhancing silhouette, depending on the cut you desire. They are priced between $58 and $2,100.
---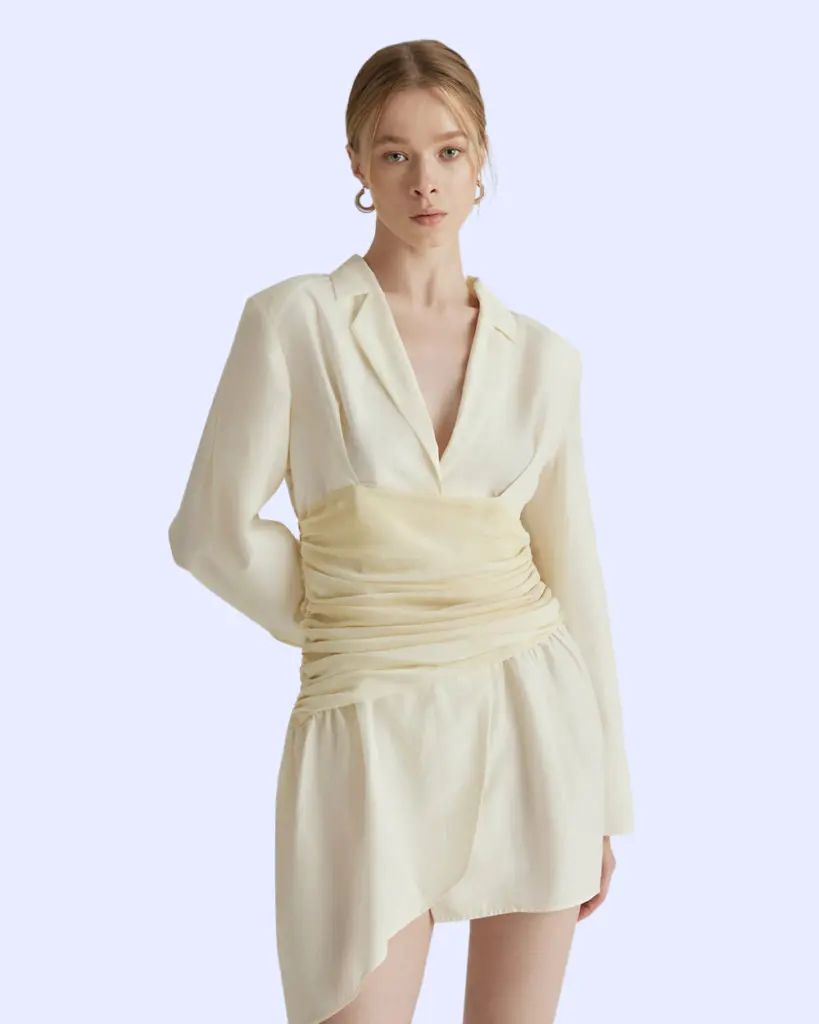 Their dresses are priced between $39 and $380. These luxury silk dresses claim to be high-quality, body-hugging pieces for everyday wear, special occasions, or loungewear.
But, some customers did say the dresses felt thinner than they expected for the price they paid.
The colors are primarily standard with pops of jewel tones and floral patterns. The lengths vary from maxi to mid-thigh but generally do not go any shorter. Sizes offered are XXS to 3XL, depending on the remaining stock.
---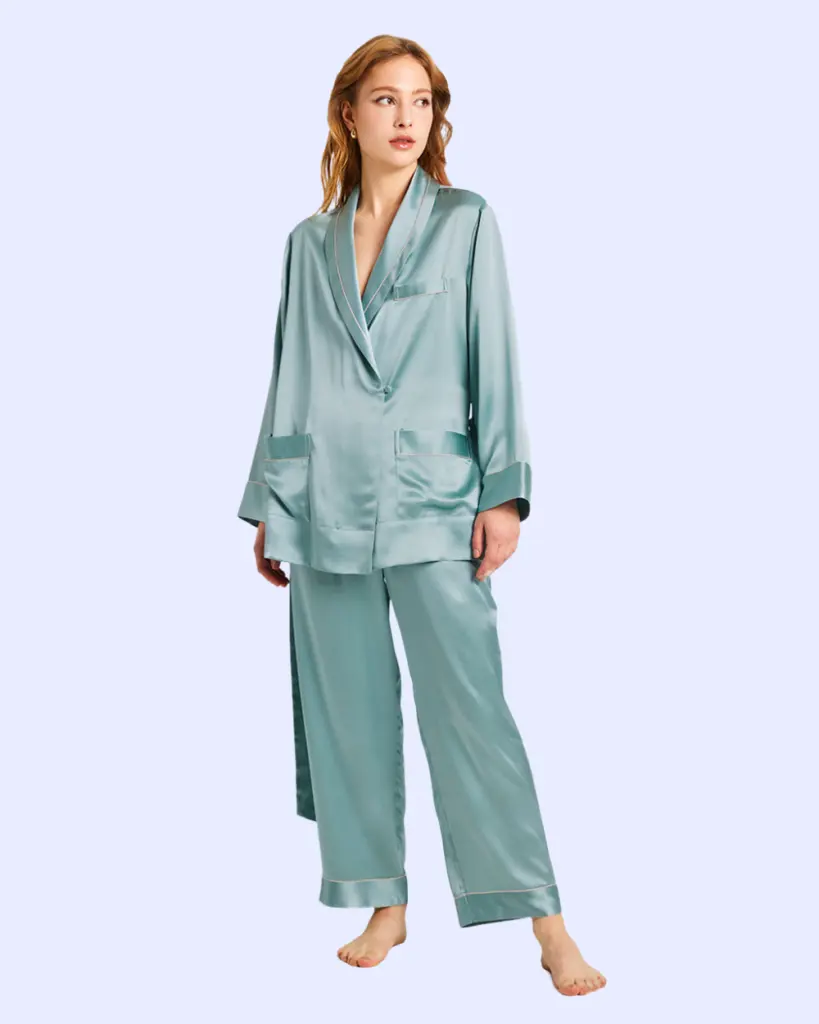 Called "Nightwear," Silk Maison crafts stunning slips, robes, and pajama sets so you can sleep in maximum comfort.
Each piece costs between $48 and $450 with a wider variety of jewel tones and even some velvet pieces.
This category has men's and women's clothing with women's sizing from XXS to 3XL and men's sizing from small to 3XL. Each size offering is given depending on the amount of stock remaining.
RELATED: Dagsmejan Reviews: Is Their Sleepwear Worth It?
What Other Customers Think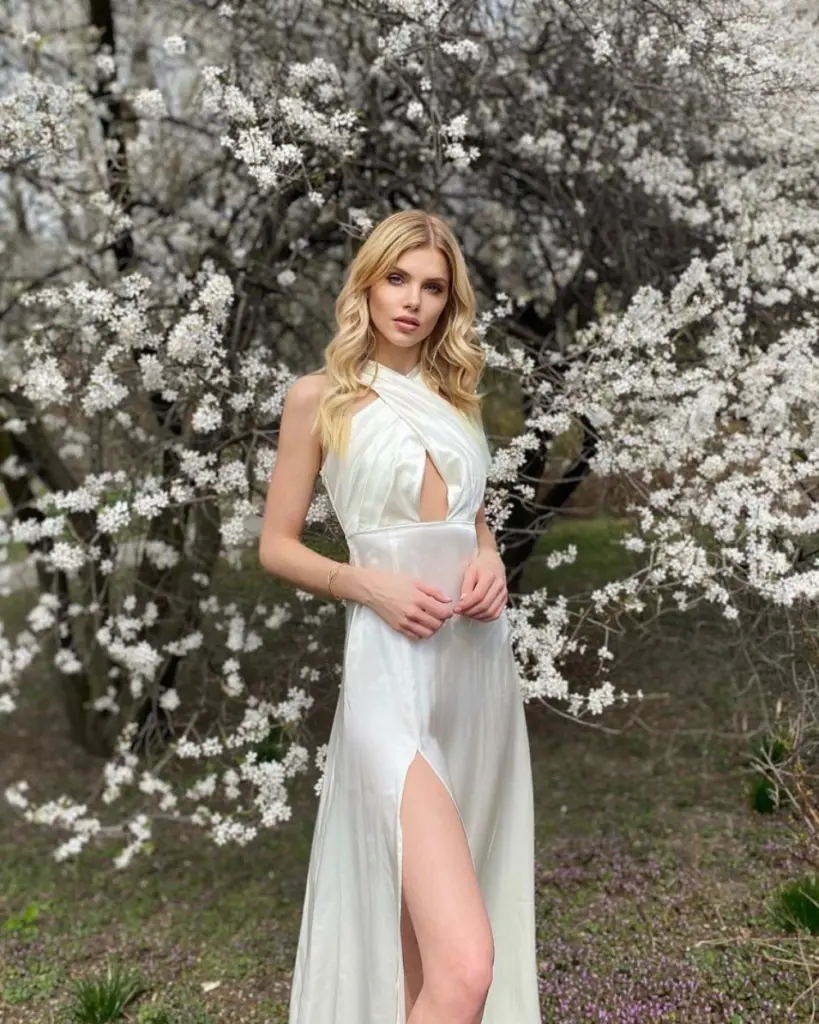 We searched through many customers reviews on sites such as Trustpilot and Sitejabber, and we found these to be the main points from customers:
This brand has created misleading reviews, according to Trustpilot
Many customers had issues with long wait times or not receiving an order
When customers do receive their orders, some say the quality is decent while others say it doesn't match the price
Since this is a newer company, they do not have many reviews on their website. However, here are some ratings of their best-selling products from their own website: 
Return Policy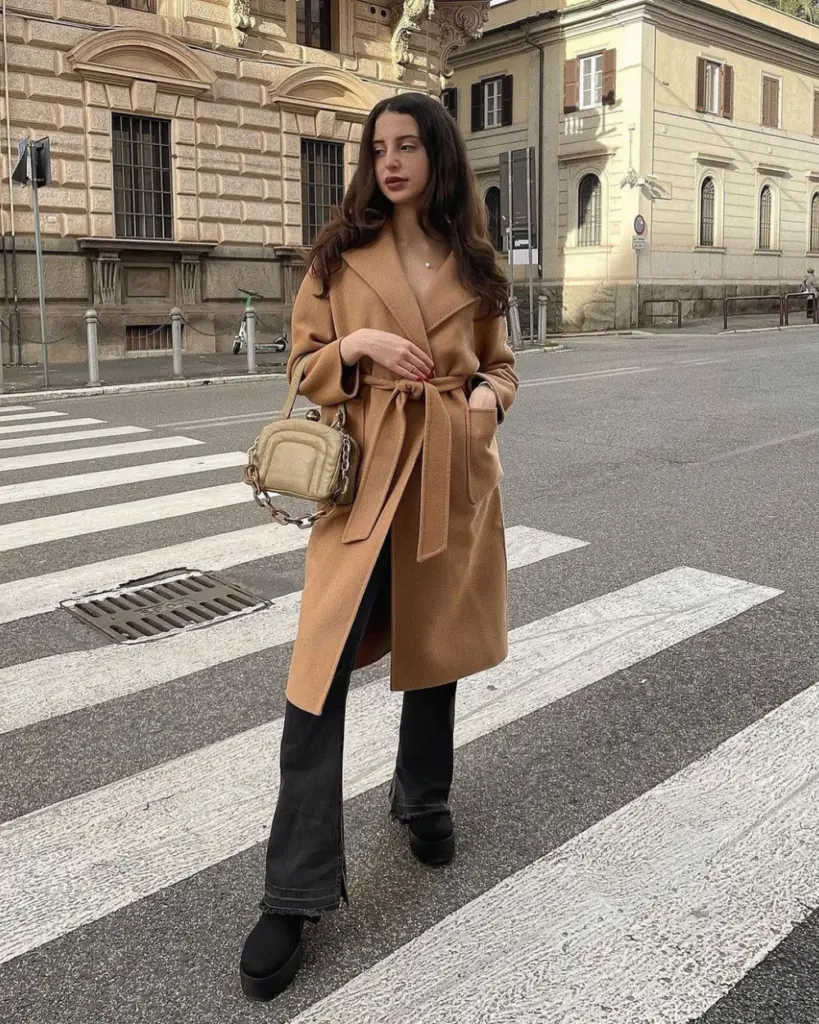 Their return policy states that all returns must be placed within 14 days of receiving your product. They must be in their original condition to be sent back.
Many customers had issues with their returns not arriving back to Silk Maison or customer service not being responsive in regards to returns.
Where is Silk Maison Located?
Silk Maison's official address is based in New York, NY. However, many customers said that their products shipped from a factory in China and were returned to an address in France. 
So, Silk Maison has a corporate office in New York and manufacturing overseas. 
Is Silk Maison Legit?
Yes, even though there are some issues with shipping, quality, and customer service. Silk Maison is a legitimate company, even if what you get isn't the best quality. 
Final Thoughts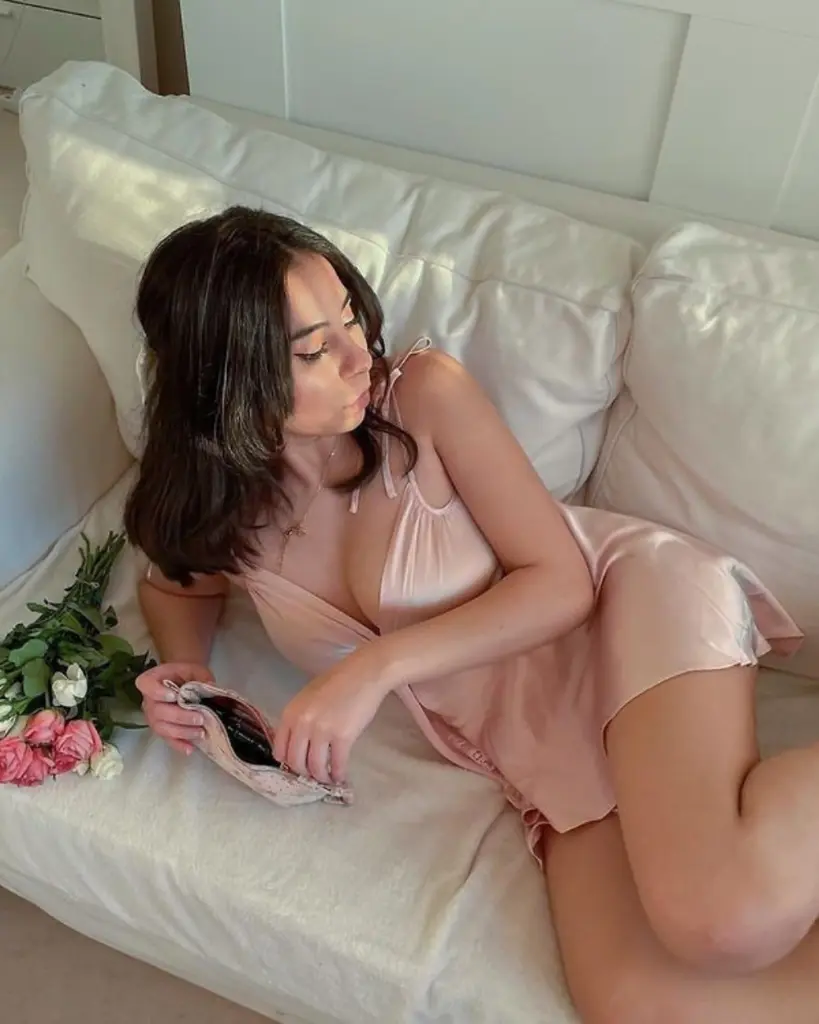 Silk Maison claims to offer high-quality silk pieces that are crafted with durability and beauty in mind. Sadly, there are some issues with customer service and shipping that have left customers disappointed.
In the end, we're not sure they're worth trying, based on Silk Maison reviews across the web. If you live internationally, be wary of their return policy since those packages were the ones that seemed to get lost or were returned to the customer as an invalid address.
As we mentioned before, it is possible to find positive reviews from customers saying they were pleased with the pieces they ordered. So, if you do want to give them a try, we suggest making a small order first to see how you like them before making a huge haul.
Silk Maison Alternatives
Since Silk Maison has many mixed reviews, below are alternative brands you can shop instead:
UP NEXT: Our Quince Reviews: Cashmere, Silk, and More