Tieks have been taking the world by storm with their travel-friendly, fashionable ballet flats. This new take on travel shoes ensures that you are prepared for any flight delay or frustration that comes your way.
The question is, are there any shoes similar to Tieks? Why yes, there definitely is! Though not all of them are foldable, below are 14 shoes like Tieks that provide style for everyday life. 
RELATED: 15 Most Comfortable Flats You'll Actually Want to Wear
Shoes Like Tieks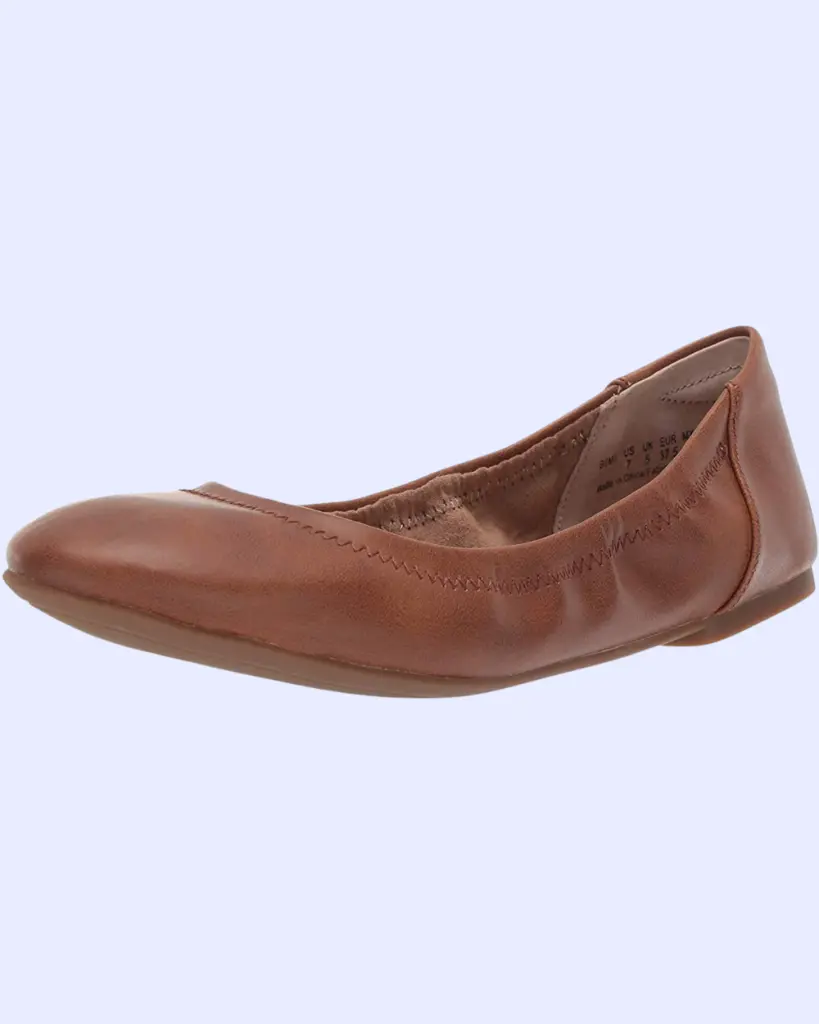 Coming in 8 different colors and made of 100% synthetic materials, these ballet flats are the perfect piece to slip into your bag for a trip. Their sizes range from 5 to 8.5 wide.
The versatile design can go with casual or business outfits while still bringing comfort. With faux suede microfibers and faux leather soles, these shoes only cost $21.80.
---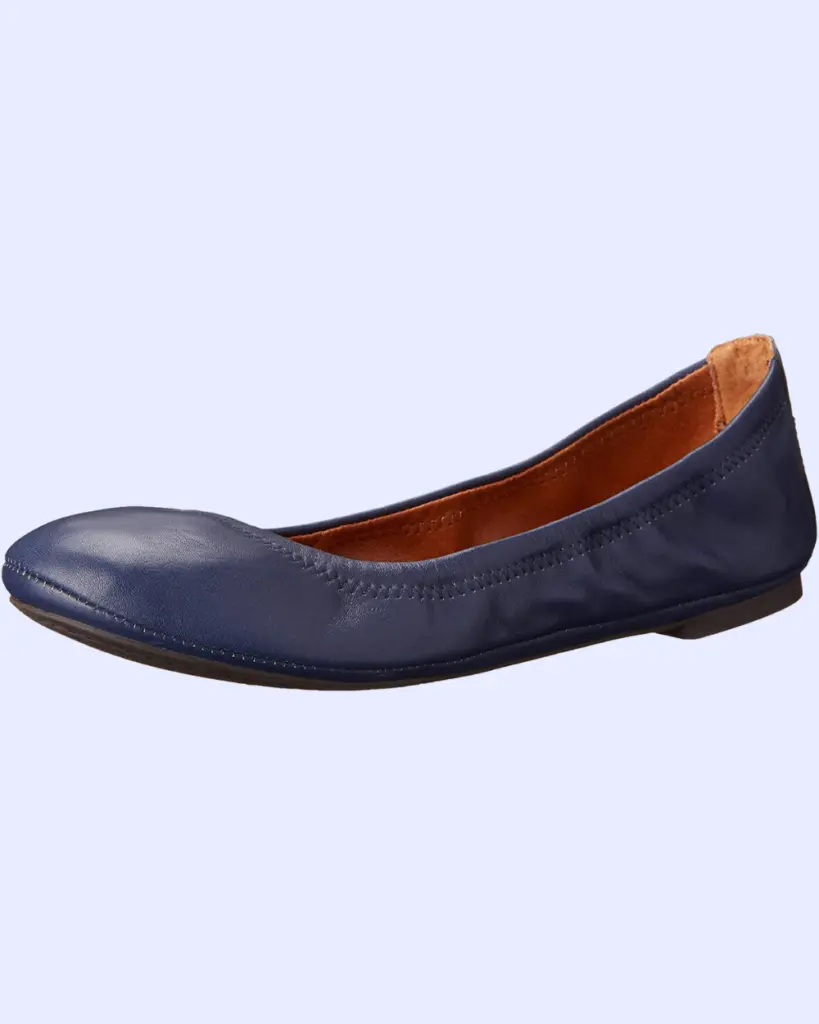 Lucky brand crafted beautiful, 100% leather ballet flats with a light memory foam footbed. The flexible outsole molds to your foot as you achieve maximum comfort and support.
These shoes cost only $39.19 and come in 7 different color options. These sizes also include wide options ranging from 5 to 7 wide. 
---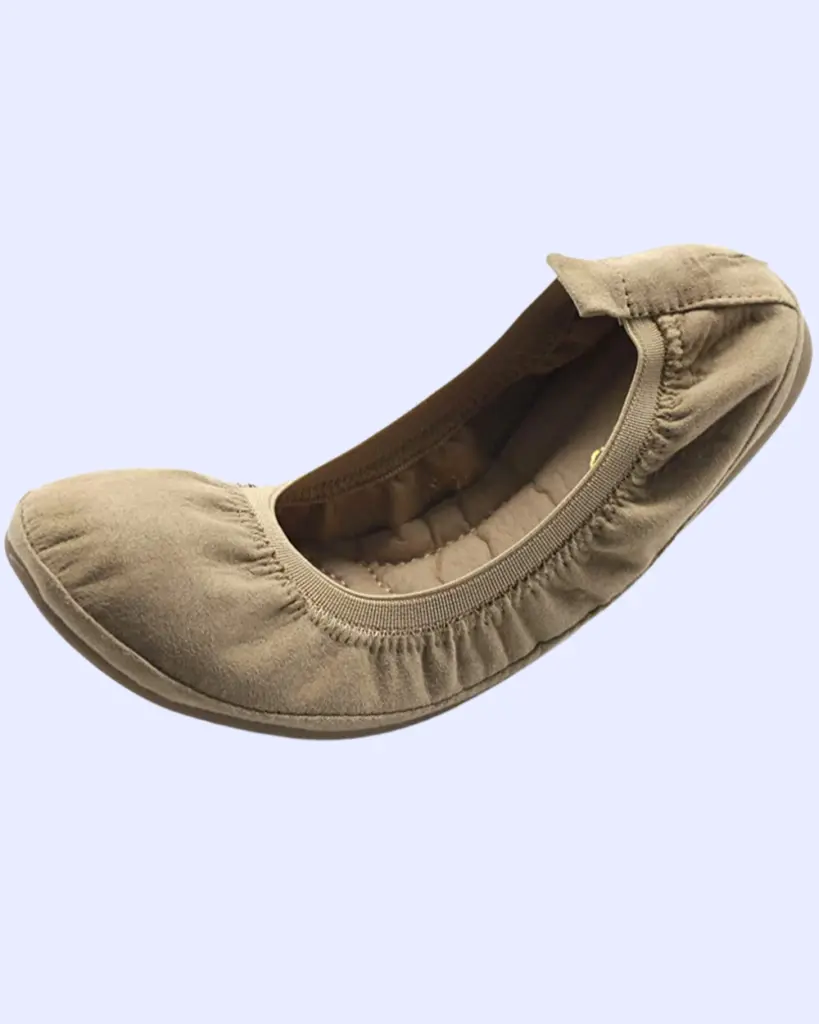 Priced at only $29.99, these ballet flats have an elasticized topline that holds your foot in for maximum comfort and stability.
Ollio's footwear is manufactured in-house to ensure high-quality pieces with 8 different color options. Their sizing ranges from 6 to 11 and includes half sizes but not wide sizing.
---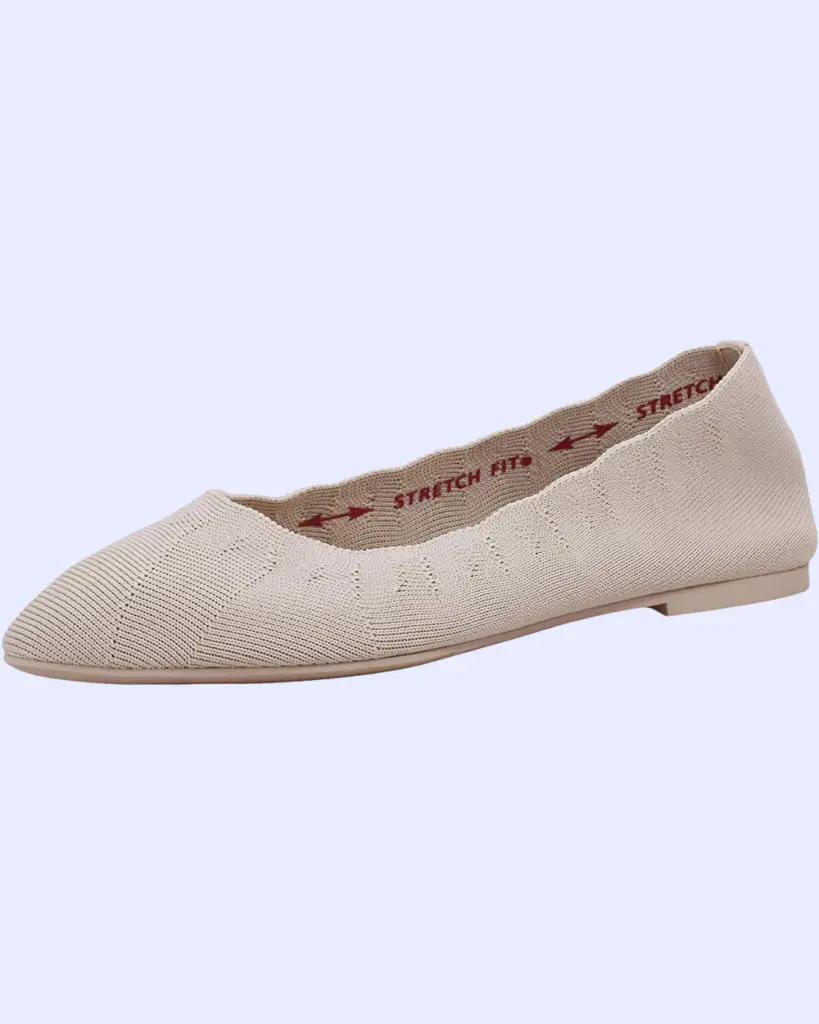 Skechers ballet flats have a large variety of sizes with half and wide options available ranging from 5 to 11 wide. These flats are priced between $35 and $115 depending on the color and size.
They have 6 colors, air-cooled memory foam insoles, 100% flat knit outer layers, and slip-proof rubber soles. Plus, the stretch-fit material molds to your foot for maximum comfort.
---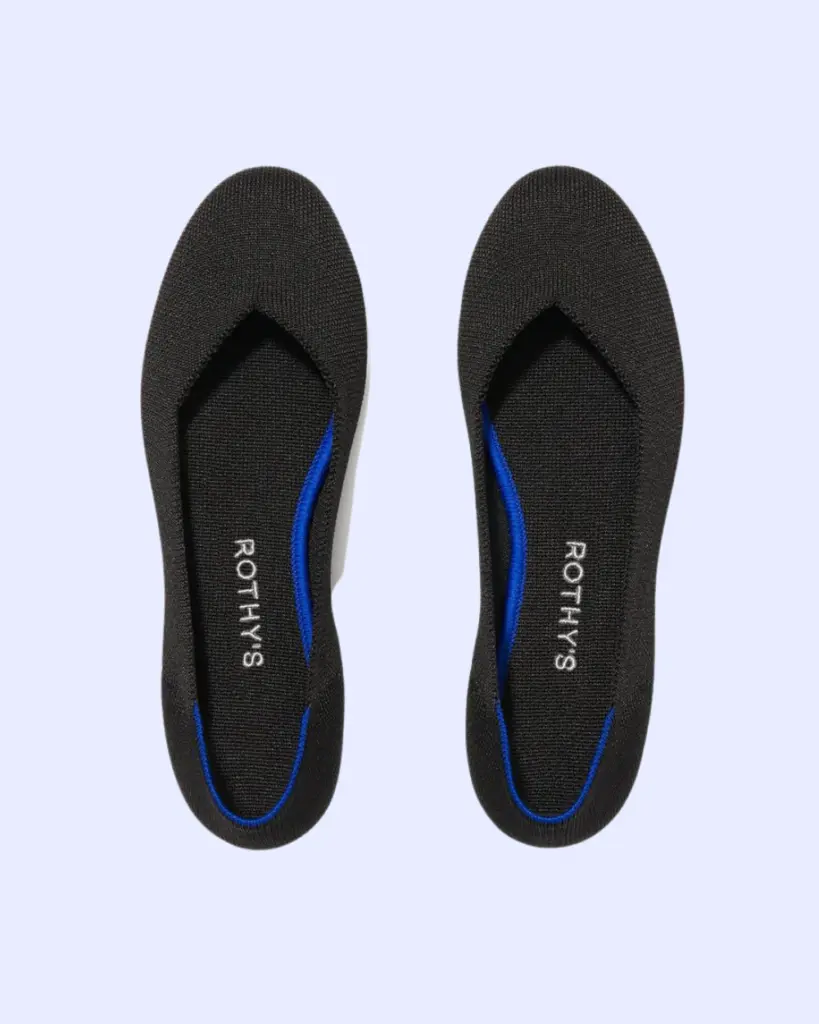 Even though these flats are priced higher than most at $125, Rothy's created a machine washable flat that can travel anywhere with ease, and the quality really makes up for the price.
Each pair is knit, using 11 recycled plastic bottles for a sustainable shoe. It comes in 24 different colors and sizes 5 to 13 with half sizes included.
RELATED: 8 Best Rothy's Dupes for the Most Comfortable Flats
---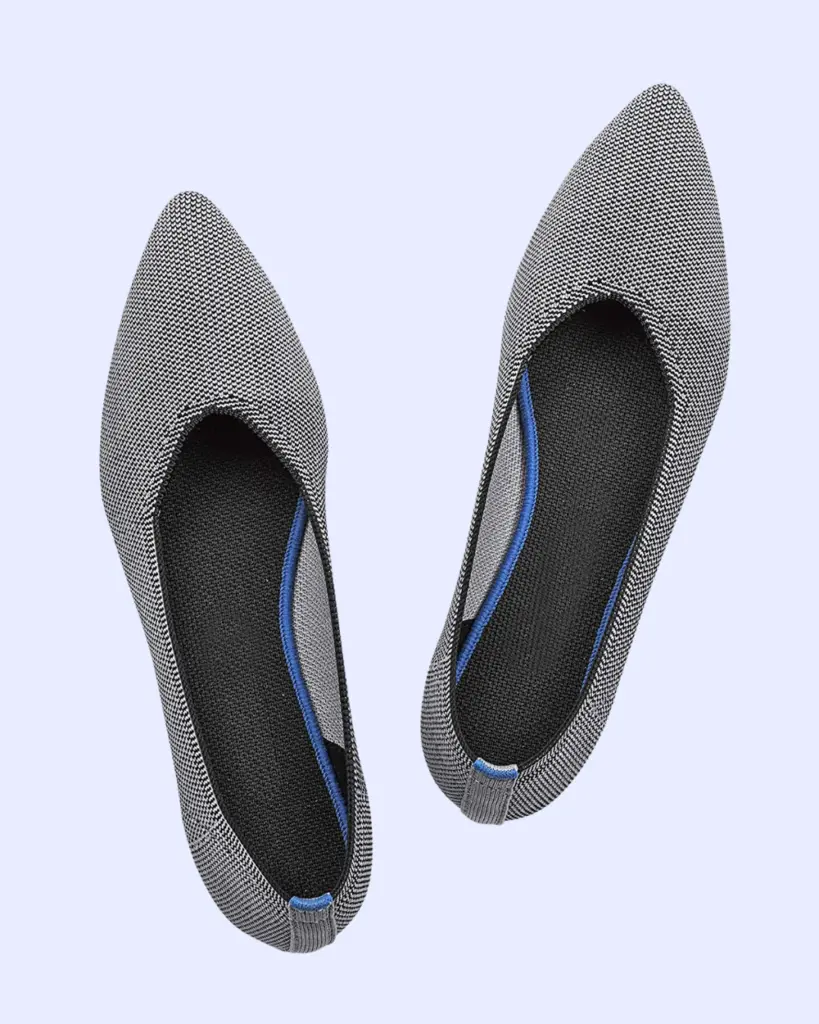 Moisture-wicking perforations, 3mm of cushion, lightweight suede fabric, and an ultra-flexible sole ensures these shoes can keep up with your daily schedule.
These soft and comfortable flats give effortless style with 8 solid color options. Plus, their pricing is very fair at $42.99.
---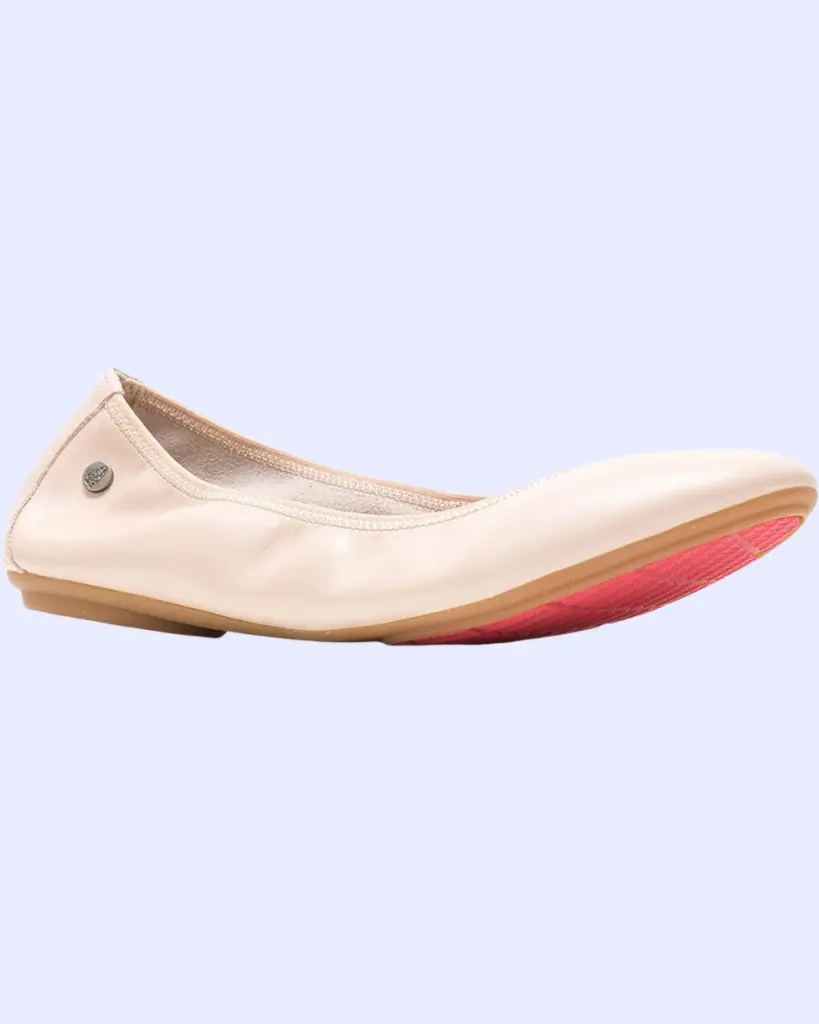 With 62 fun colors to choose from, these 100% leather flats give you a shapely silhouette that slowly molds to your foot. The flexible sole and cushioned insole allow for maximum comfort and air circulation.
These ballet flats are priced at $63.99 and offer women's and men's sizes from 5.5 to 8 narrow. The lightweight materials, called ZeroG, make it feel as though you are walking on clouds.
---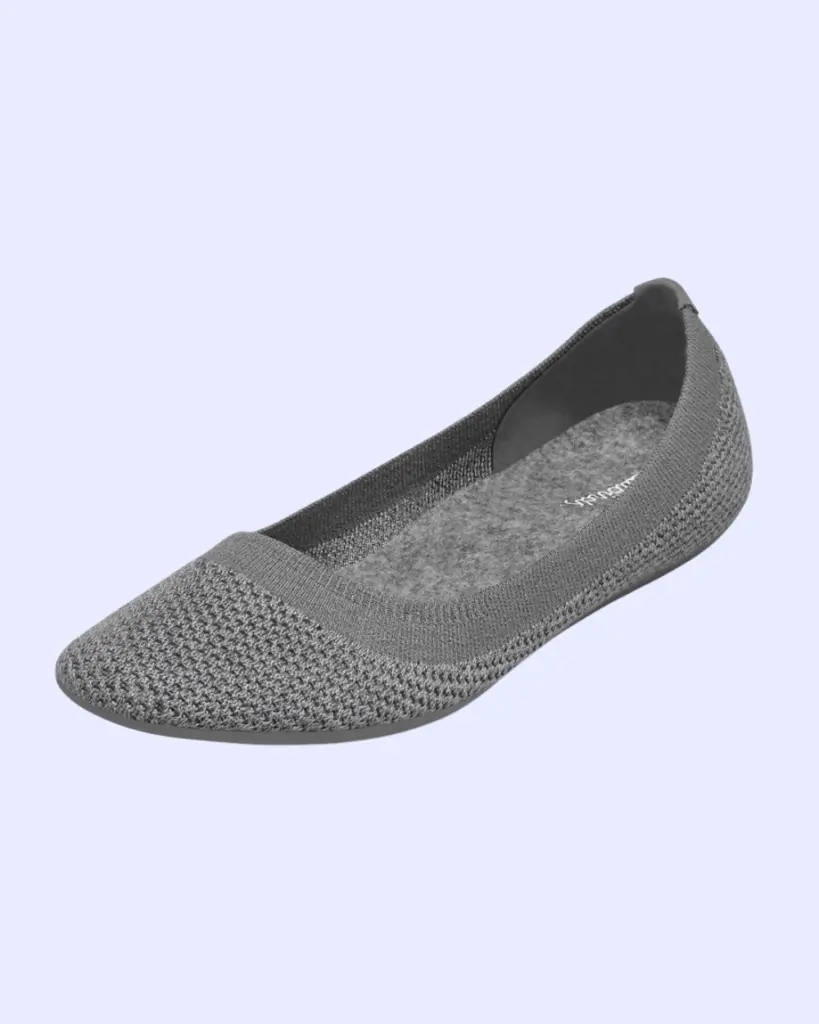 Also priced higher at $100, Allbirds' lightweight ballet flat uses breathable eucalyptus fiber. Plus, the smooth material gives you added comfort and minimizes odors.
Each pair is machine washable and it comes in 9 colors. Their sizing includes half sizes ranging from 5 to 11.
---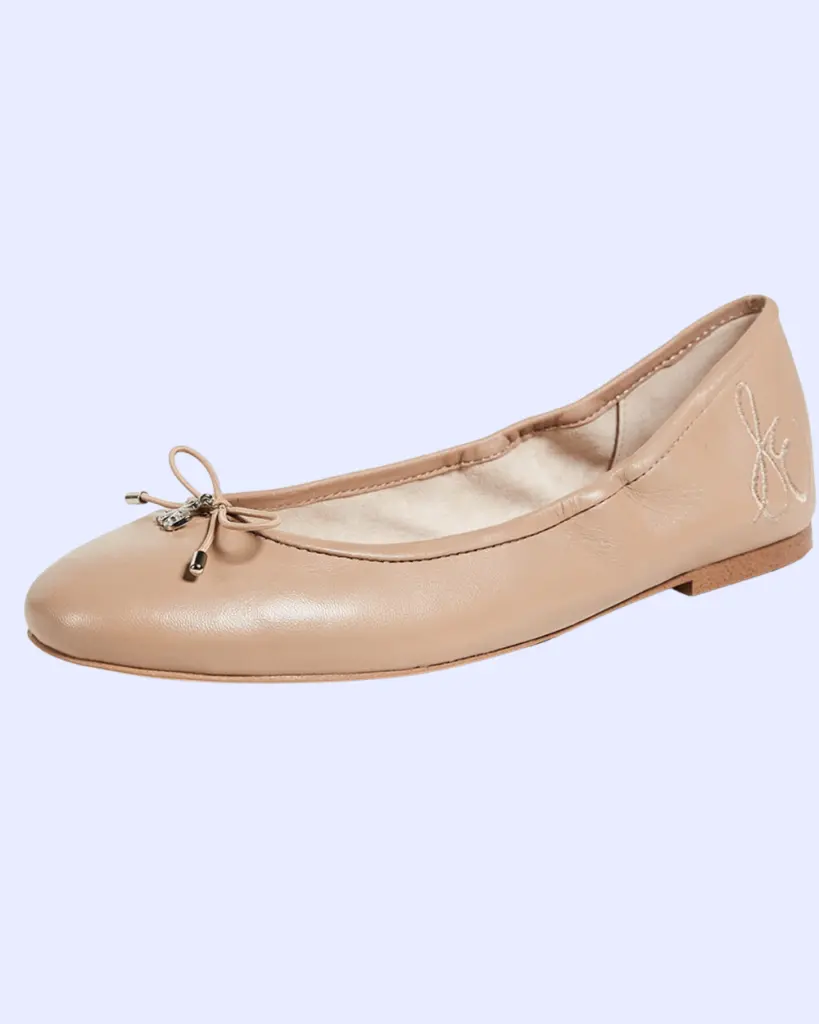 12 colors and inclusive sizing from 4 to 14 including narrow, wide, and half sizes make these flats a great investment.
Their pricing ranges from $59 to $131, but these 100% leather, cushioned shoes offer timeless elegance. The elastic is just flexible enough to perfectly mold to your foot without overstretching.
---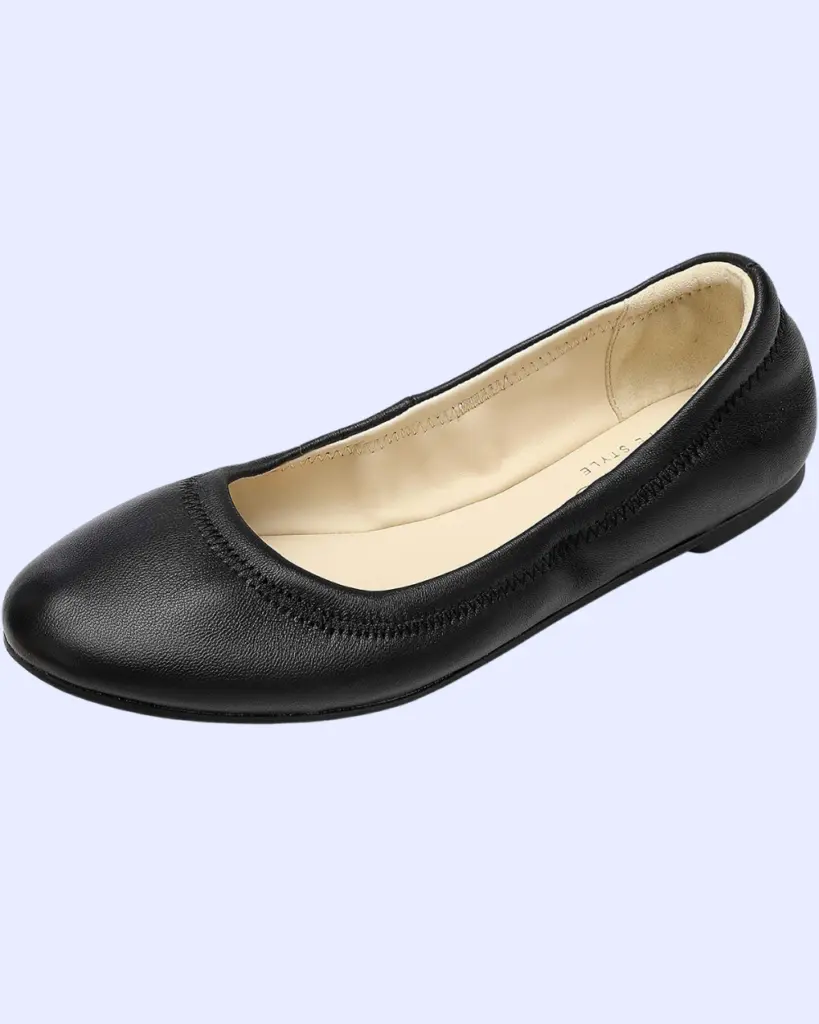 Sized from 5 to 12, these $59 flats have premium latex cushioning with suede leather lining and a breathable arch.
It comes in 12 different solid colors. CZZPTC captured modern casual which is easy to travel with to quickly elevate your outfits comfortably.
---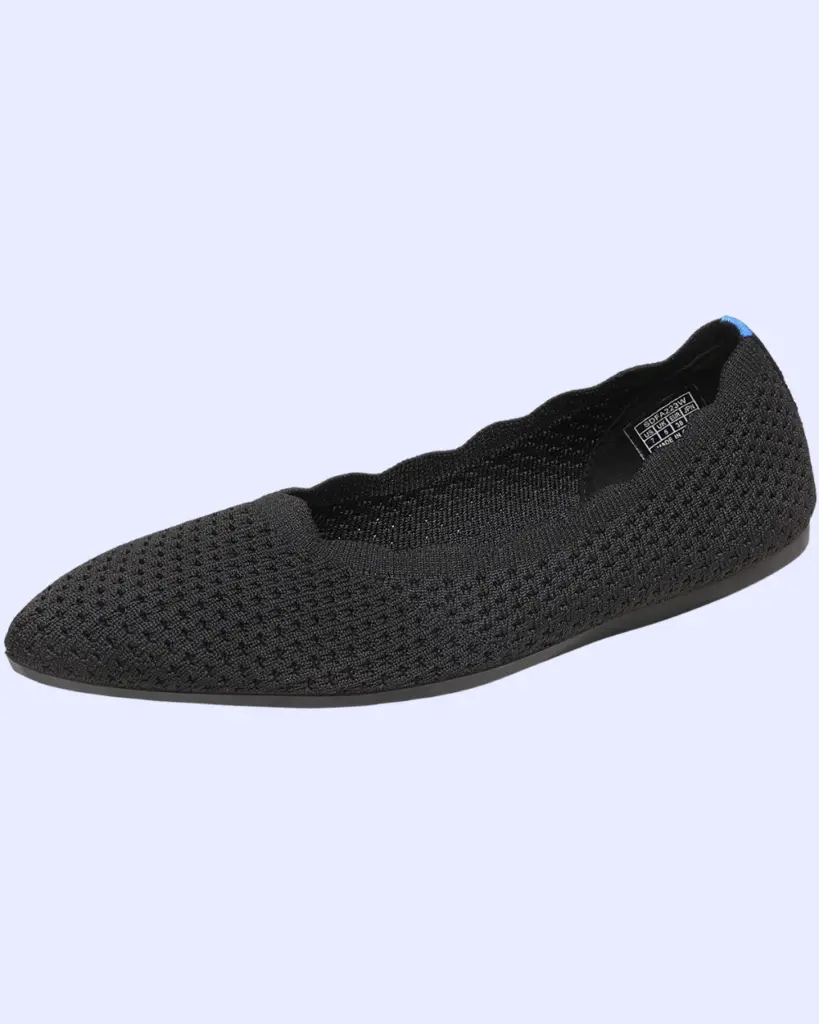 With a fashionable pointed-toe silhouette, these elegant flats use breathable knit and memory foam insoles for comfort.
Since 2013, Dream Pairs has brought innovative, classy styles that are kind to the wallet. These foldable ballet flats cost between $19 to $33 and have 5 different neutral color options.
---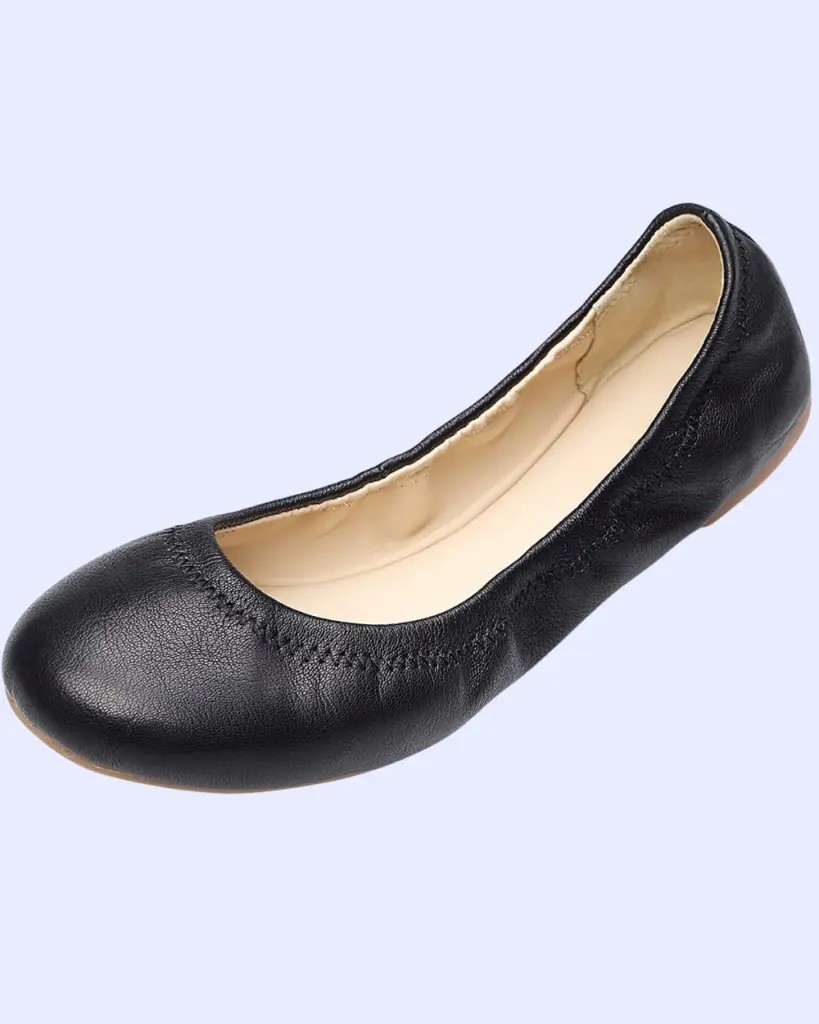 A variety of 20 solid colors ensures these flats will become a staple piece within your closet. With sizes ranging from 5 to 12, these inclusive flats give everyone the opportunity to enjoy maximum comfort.
These $49 shoes are a round-toe silhouette with an elasticized topline so you have a personalized fit. The cushioned footbed and suede leather lining are breathable and snug.
---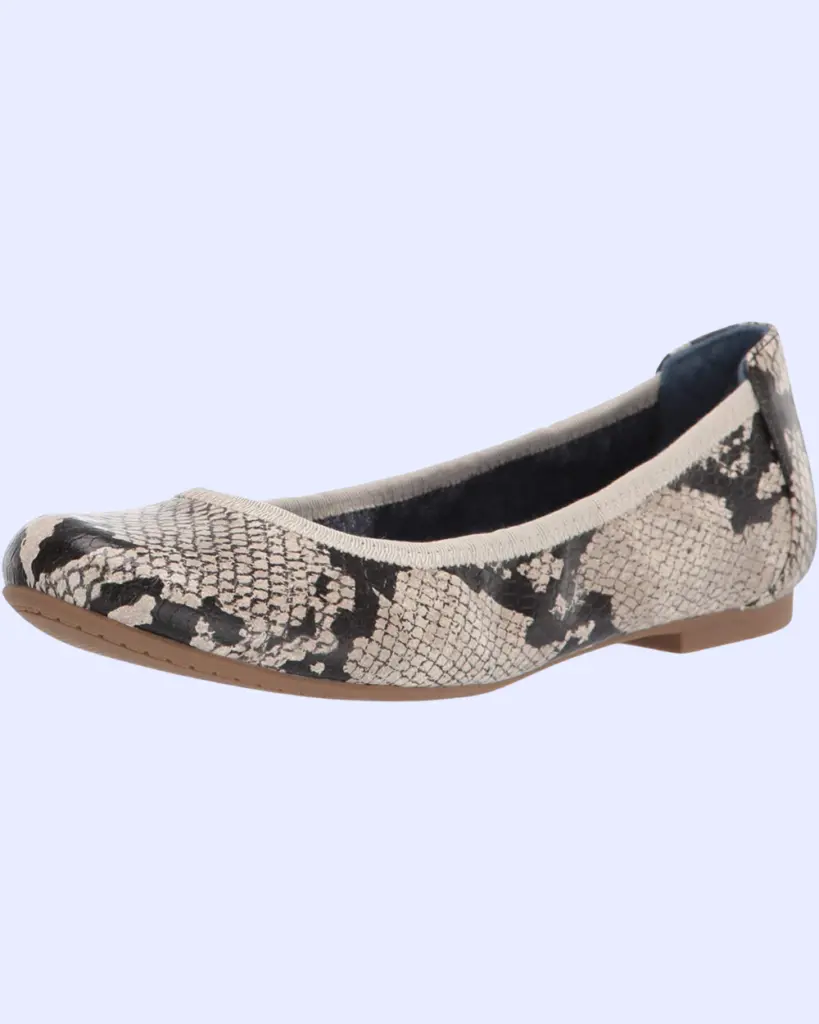 Dr, Scholl's wanted a part of the ballet flat action with their flexible, cushioned designs. These shoes absorb shock in order to reduce fatigue and foot pressure for long travel days.
They're a bargain price ranging from $32 to $60 with 4 simple color options. Sizing depends on what is in stock for the time being.
---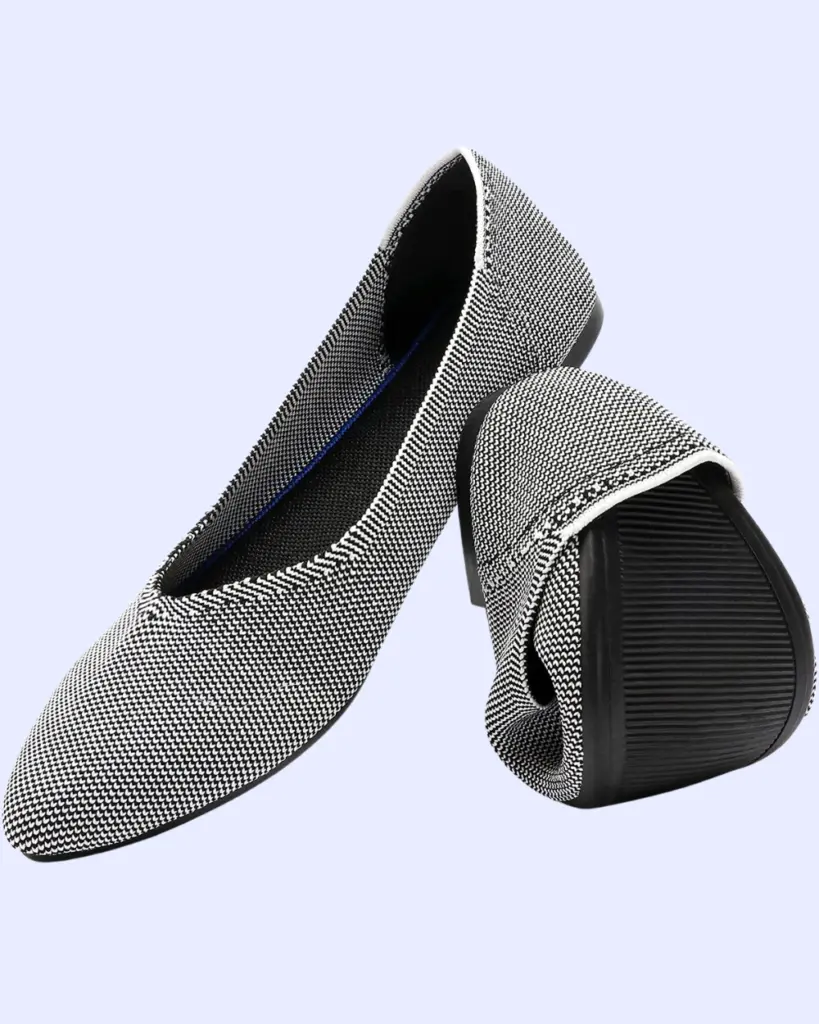 These foldable, stretchy, durable shoes are lightweight and offer a slender silhouette. They offer 21 inventive color options that easily elevate any outfit.
The $26 flats have sizes 5 to 11 and are easily portable for on-the-go wear. The mesh fabric gives you breathable comfort with a soft lining that adds another level of coziness.
Final Thoughts
Even though Tieks are a master when it comes to ballet flats, these brands bring their own special spin on the classic design.
Since Tieks are expensive and have specific styles, these shoes like Tieks give you a wide variety of ballet flats to choose from. Each one can easily be stored in a carry-on bag for comfort on the go!