Have you ever had an occasion where you needed a nice pair of shoes, but didn't want to buy them because you probably would never need them again? Maybe you have needed a nice pair of shoes for a fancy dinner party, wedding, prom, or graduation.
Now, you don't have to buy those expensive shoes that you are only going to wear once and shove into the back of your closet – there are a few different companies that allow you to rent shoes for any occasion. Any shoe that you can think of, you can find to rent online.
How Shoe Rental Works
Although there are quite a few companies when it comes to clothing and accessory rental (such as Rocksbox and Le Tote), many don't offer shoes because they get dirty more easily and are more difficult to keep sanitary.
However, a few companies have made it happen. Some offer one-time rentals for set periods of time, while others use a subscription model.
If you're interested in renting shoes and upgrading your wardrobe, keep reading for the top-rated shoe rental options that you can join online!
Best Shoe Rental Companies
NYC-based Wardrobe is a fairly new brand dedicated to bringing designer brands to everyone. This platform rents out designer shoes of all types at very reasonable prices.
For example, if you want a beautiful pair of Louboutins to impress your friends at the next dinner party, you'll only have to shell out $20 to $30 for a 4-day rental (plus $9.99 shipping). You can view specific prices for individual shoes when browsing their shoe collection.


Plus, they often offer sign-up deals (such as $25 off your first rental)! Wardrobe relies on individual lenders, so you can even rent out your wardrobe if you want to make extra cash!
Although they're based in NYC, they ship nationwide, so you can benefit from this service no matter where you live (however, they don't offer worldwide shipping yet).
---
Style Lend allows you to rent shoes featured in your wildest dreams. If you're wanting those Louboutin shoes for prom, Style Lend is the place to go. You can pick the looks you want, then they will be shipped to you within two or three days – you can rock your fresh look for a week until they need to be returned. 
Each piece is priced differently, there is no one set styling fee. You get to choose the looks that are in your budget that match your style. You do not have to worry about rips or stains, as they have insurance included in the price of your look to take care of any damage.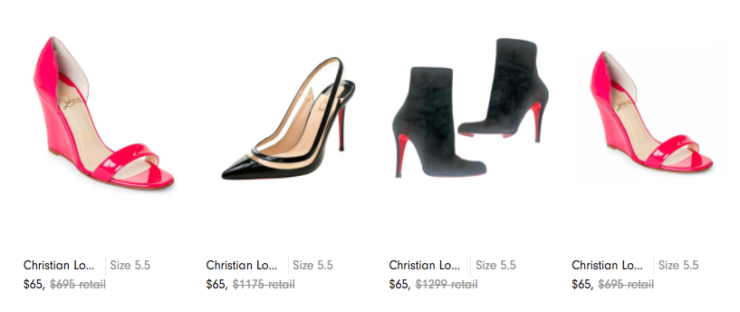 Have a closet full of items you don't wear? Consider lending them on Style Lend to make extra cash – those Gucci heels collecting dust could make you an extra $150 per week. 
---
Village Luxe is another place to rent a wide variety of designer brand shoes, as well as other clothes and accessories. With their 100% fit guarantee, you can get a full refund for any item that does not fit right (as long as you return it within 24 hours).
If you love the shoes or other clothes you choose to rent, you can wear them for up to two weeks. Much like Style Lend, each item is priced individually – no membership or monthly fee is required.
The Village Luxe shoe rental pricing ranges all the way from $19 per week to over $700 per week for very expensive shoes.
A few examples:
---
Want to rent red bottoms for prom or another special occasion? Eternal Style is the place to do it – shoes are their specialty.
Unlike most other fashion rental sites that also offer clothes and accessories, Eternal Style is purely shoes. They have options available from high-end designers, including: 
Christian Louboutin
Giuseppe Zanotti
Gucci
Versace
You can rent up to two pairs of shoes of your choosing for up to one week. If you place your order before 3pm EST, you will receive it within one business day. 
---
Although this shoe rental subscription is a bit expensive, they focus on shoes from the highest-end designers (browse them all here).
You can also rent shoes without a subscription for a set price a day, but these prices tend to be higher. The subscription is a much better bang for your buck.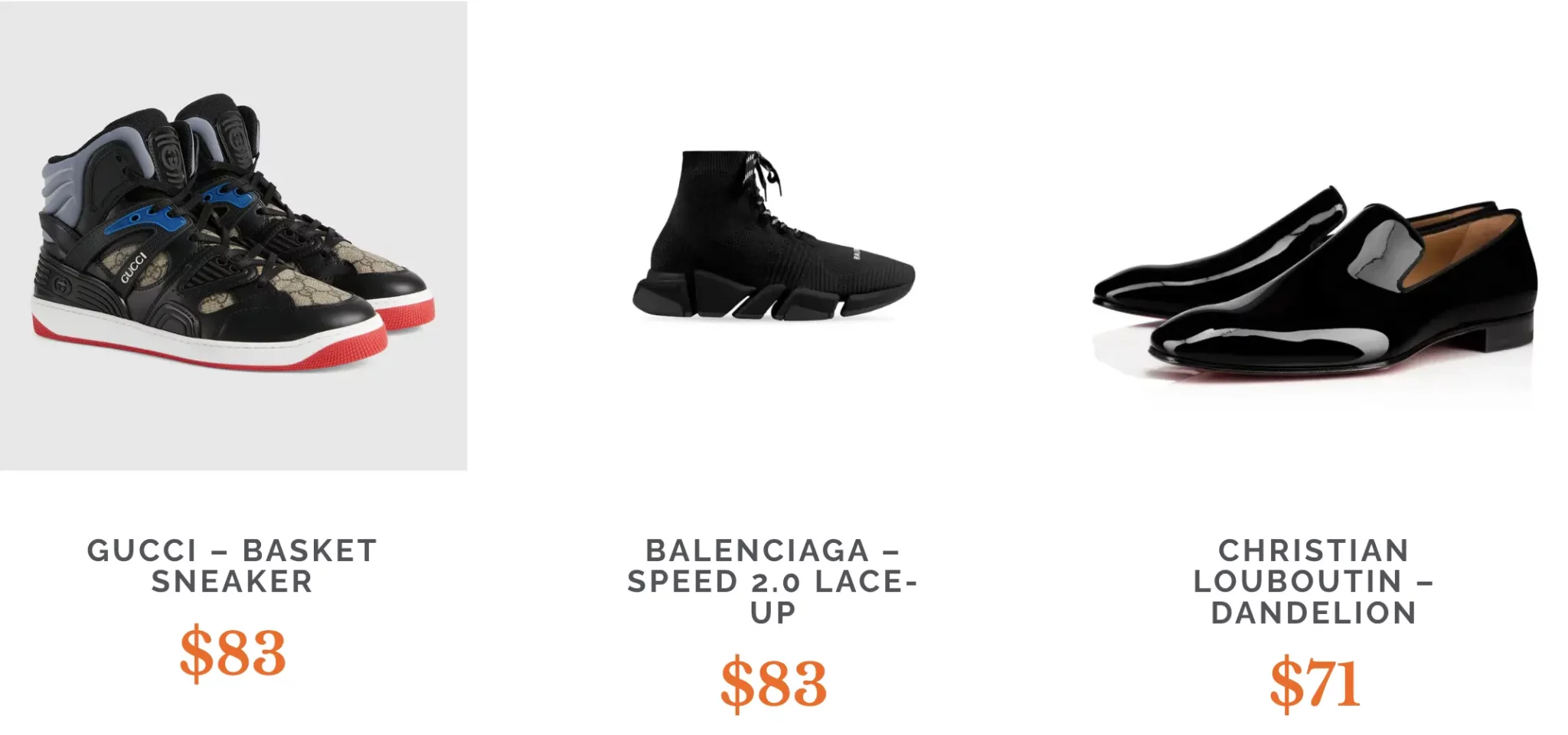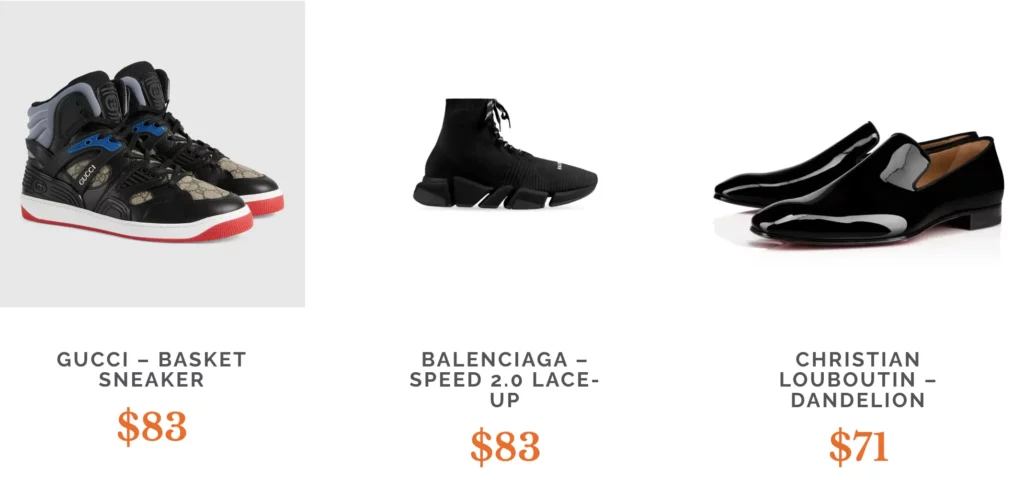 Their two subscription options cost $250 a month or $350 a month. The cheaper plan allows you to access items worth up to $750 retail value, whereas the more expensive plan allows you to access their entire collection (you also get a free pair of socks each month).
The only downside is that they only allow their shoes to be kept for up to 3 days before you need to send them back, but you do get unlimited swaps so you can always be wearing a fresh pair of shoes.
---
This startup focuses on renting everything fashion, including shoes. They're only based in the UK at the moment, so make sure to check them out if you live here. We hope they expand to the USA soon!
On this platform, you can rent single items from top brands and even high-end designers for set prices. For example, a pair of feathery Prada heels start at £87.


You can even buy some items that are for rent if the owner is accepting offers. Since items on this platform are listed by individual owners, there is a ton to choose from (and you can rent your wardrobe out too)!
---
This new company allows you to rent sneakers (they offer both women's and men's shoe rental). Subscribers can rent a pair of sneakers for 1–4 days for $150. There are also other plans available, such as two sneakers a month for $300, and 3 sneakers a month for $450.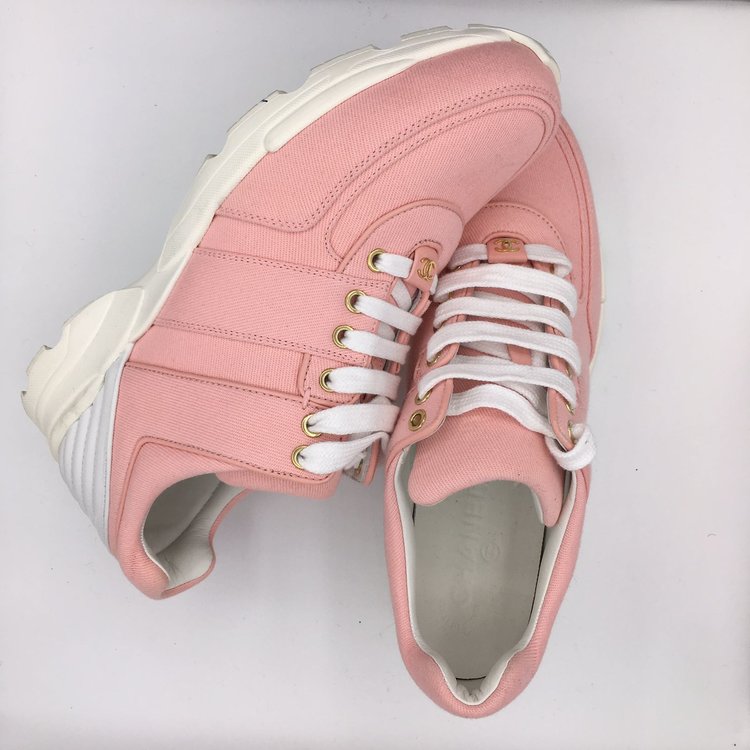 They have a wide variety of high-end brands, including:
Adidas Yeezy Boost
Balenciaga
Casadei
Chanel
Christian Louboutin
Fendi
Giuseppe Zanotti
Golden Goose
Hermes
Kris van Assche
Louis Vuitton
Pierre Hardy 
Rick Owens
Saint Laurent
Tom Ford
Valentino
Vivienne Westwood
---
Rent My Wardrobe is a clothing and shoe rental app that you can download where you can rent clothes and accessories from designer brands from people who live in your area.
You can also choose to rent out clothes from your own closet to make money.
RELATED: 17 Top Clothing Rental Subscription Services
Sneakerheads will be happy to see this one. KYX is a shoe rental service that focuses solely on sneakers, offering hundreds of styles that members can rent.
They run on a subscription basis, offering monthly plans that cost $79, $169, or $349 per month.
The biggest difference between plans is how many shoes you can rent at a time (the first lets you rent 1 pair at a time, the second lets you rent 2, and the third allows 3 shoe rentals at once). You also get access to higher-end shoes with more expensive plans.
---
Another great service for all you sneakerheads, Teneez is a mix between a rental service and a regular store. They allow you to pick a pair of sneakers to try before you buy for a "trial" price, so they are essentially a rental service.


They have all the trendiest sneakers. The trial prices range based on the value of the shoes, but typically cost between $25–$80. They offer 4-day or 8-day rentals.
And of course, you can also choose to buy the shoes after your trial period for a pre-set price that varies depending on the shoe. They sell a lot of hype shoes, so the prices are typically higher than the retail cost.
Bottom Line
Whether you are in need of a fancy pair of shoes for a special occasion such as a wedding or prom, or just want to update your wardrobe, shoe rental is a unique option to help you save money while still wearing your dream shoes.
Plus, it's a great option if you want to try a pair of shoes before you buy! The shoe rental brands above are a great place to start on your shoe rental journey.