Is the climate taking a toll on your skin? Pour Moi claims to have unlocked the first Climate-Smart® skincare. Check out our unsponsored Pour Moi skincare reviews below for the inside scoop.
The climate we live in has more effect on our skin than we realize, but with Pour Moi skincare, the climate no longer controls your skin.
Pour Moi climate-smart skincare claims to bring customers high-quality, sustainable, natural, skincare that protects their skin against anything the climate can throw their way. But, have they really cracked the code? Read our Pour Moi skincare reviews below to find out.
Plus, be sure to check out these best clean beauty brands worth buying!
What is Pour Moi Skincare?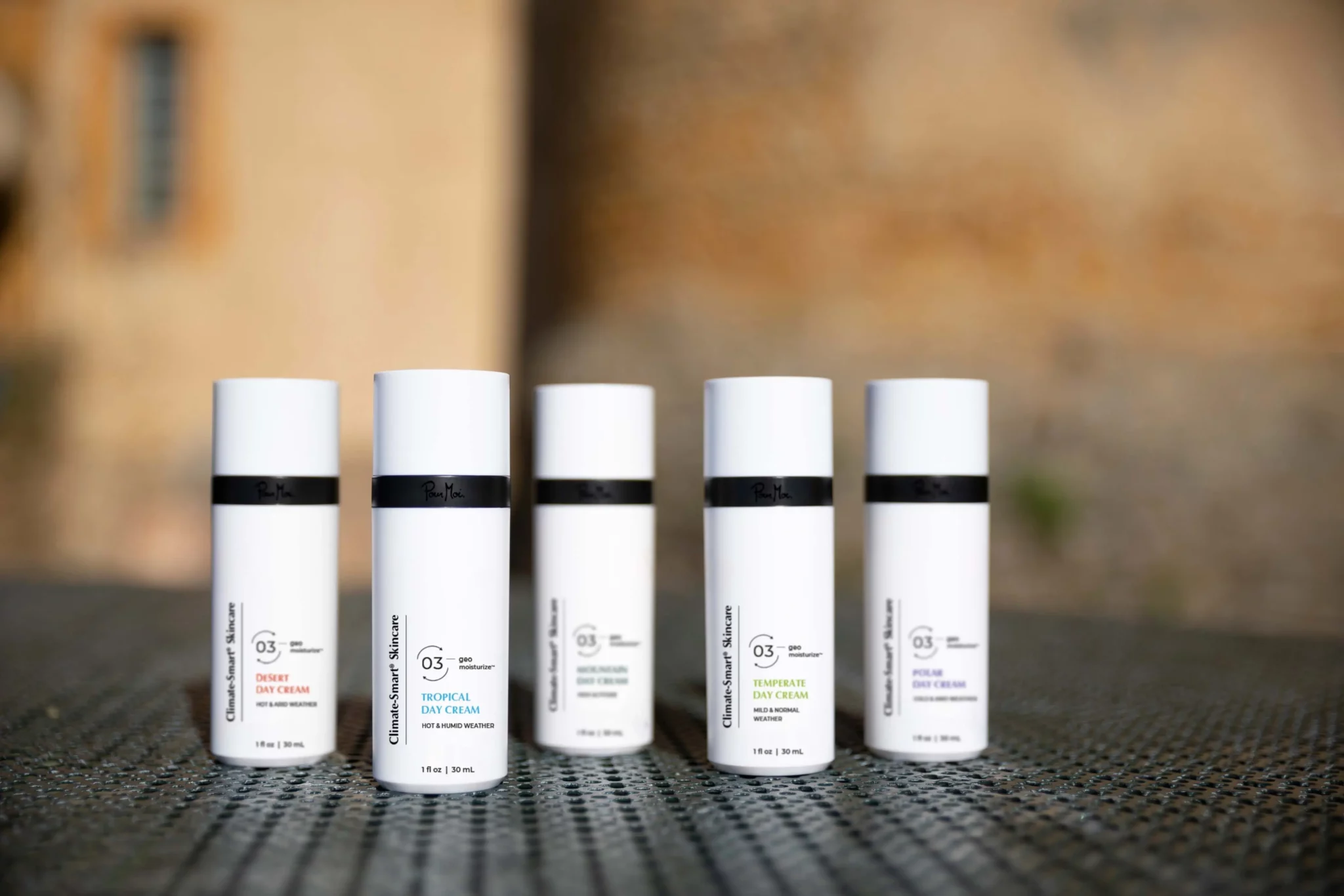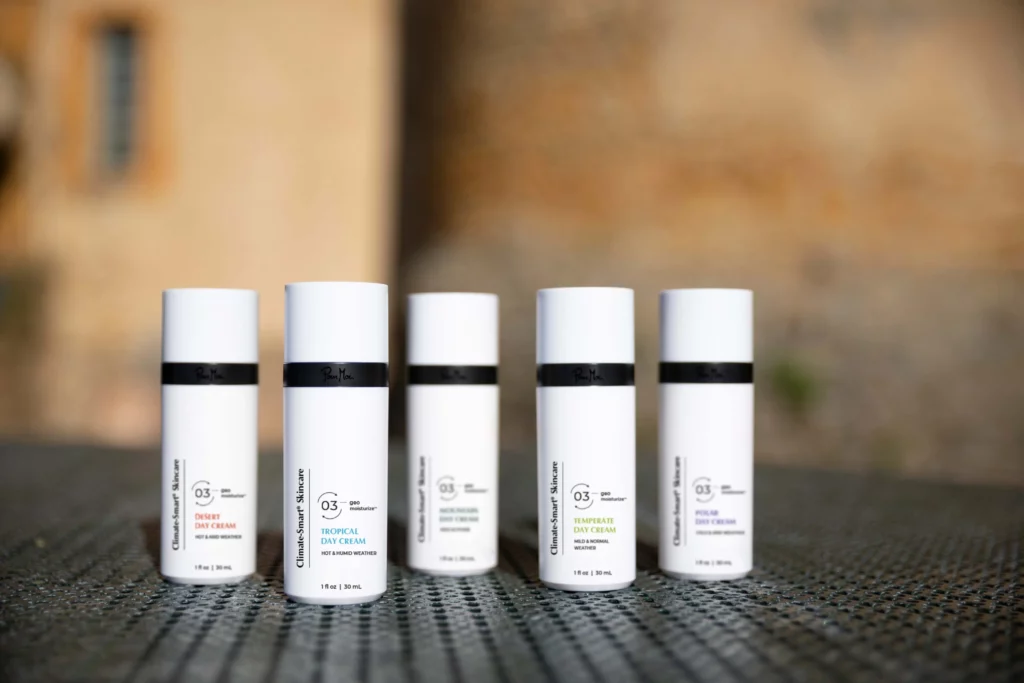 Pour Moi skincare is a clinically-tested mixture of natural ingredients. Their philosophy is to dress your skin like you dress yourself. As our climate changes, whether at home or traveling, the adaptive nature of Pour Moi's skincare has the unique ability to self-adjust to meet the skin's ever-changing needs within the nuances of a specific climate.
Manufactured in France, this cruelty-free and sustainable skincare comes in the form of night creams, treatment masks, serums, anti-aging skincare, and more all crafted based on the climate you are in.
Pour Moi Skincare Overview
With a corporate office based in the U.S., Pour Moi skincare is the brainchild of Ulli Haslacher and Frank Assumma, bringing you premium Climate-Smart® skincare.
After discovering that your skin changes depending on the local climate you are in, Pour Moi skincare was tested in both clinical and natural climates to ensure you get maximum anti-aging and moisturization, no matter where you are.
Pour Moi Skincare Reviews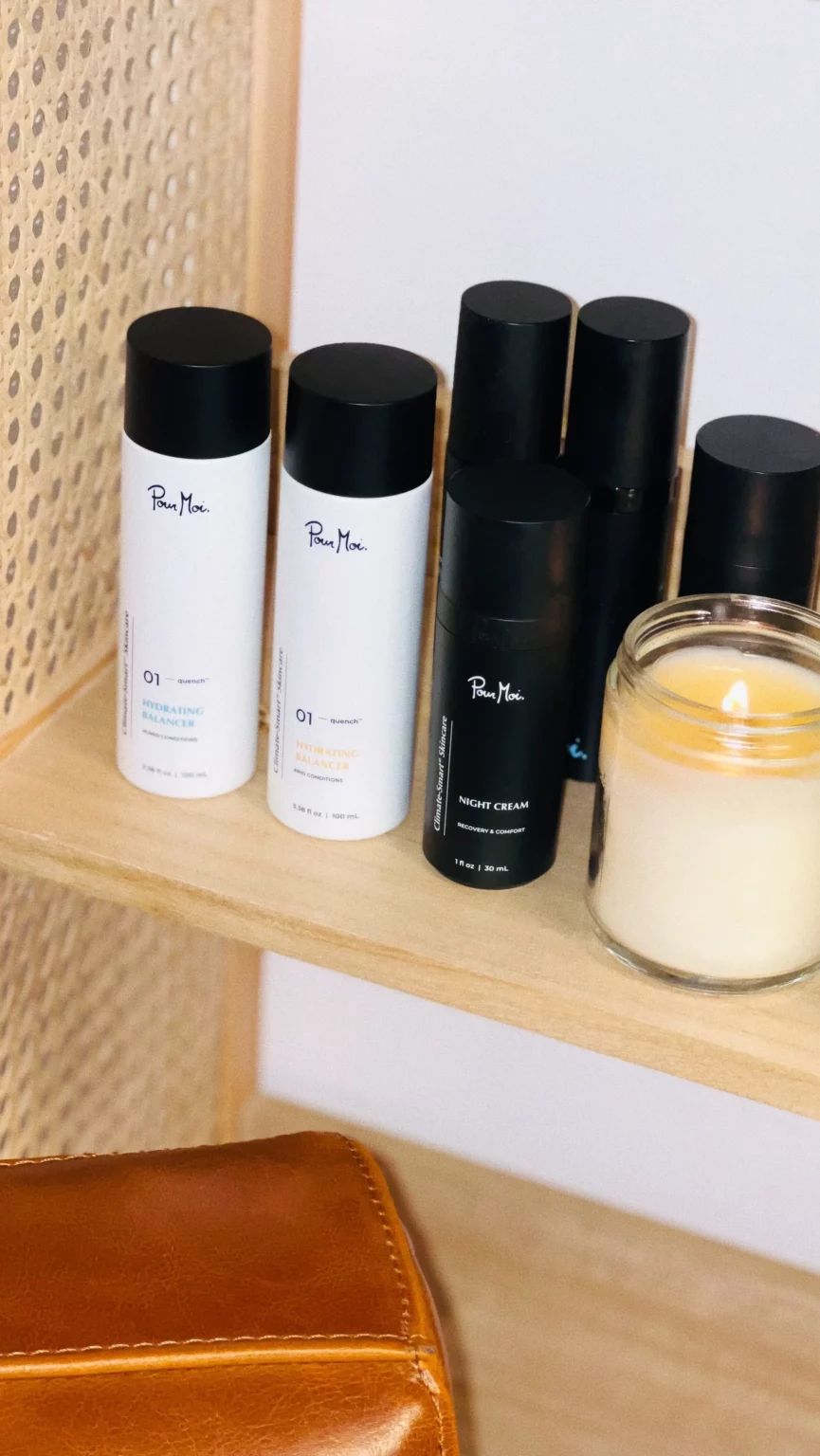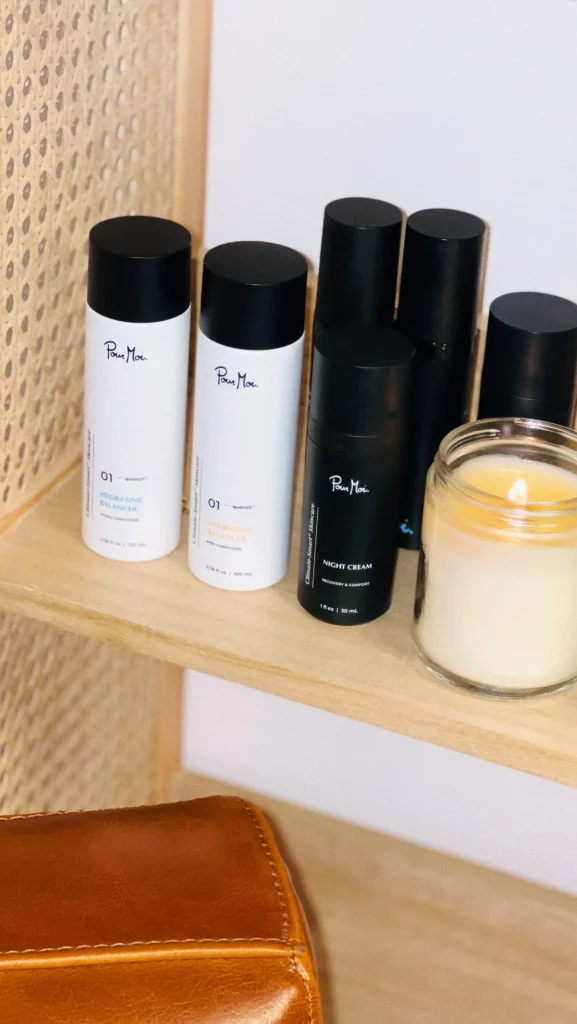 Overall: ★★★★ 5 stars
This product is a must! I got the Pacific Northwest 3 Step System for Spring and Summer, I never thought to change my skincare routine based on seasons but it makes total sense!
Price: ★★★★ 4 stars
The products range from $20 to $189, which is less than some skincare brands, but some customers did not love these prices for the amount of product they got.
Shipping: ★★★★★ 5 stars
All U.S. orders over $69 get free shipping; customers said their products arrived on time and in recyclable packaging, which they appreciated.
Quality: ★★★★ 4 stars
The ingredients within the products are high-quality, naturally sourced ingredients. Most customers, including myself, love knowing what was in their products.
Customer Service: ★★★★ 5 stars
Pour Moi skincare's responsive customer service is reachable through email, phone number, or they have their warehouse and office addresses listed on their website.
5 Stars based on 553 Reviews
Pour Moi skincare's 3-Step Rotating System gives you a French-made, Climate-Smart® hydrating balancer, serum, and 2-day creams that will help with anti-aging and skin hydration.
There are 9 different locations to choose from to ensure you get the best set for your locations as well as a season choice such as spring-to-summer or fall-to-winter.
This 3 step system ensures your skin stays as healthy as possible through the changing seasons and is one we highly recommend.
---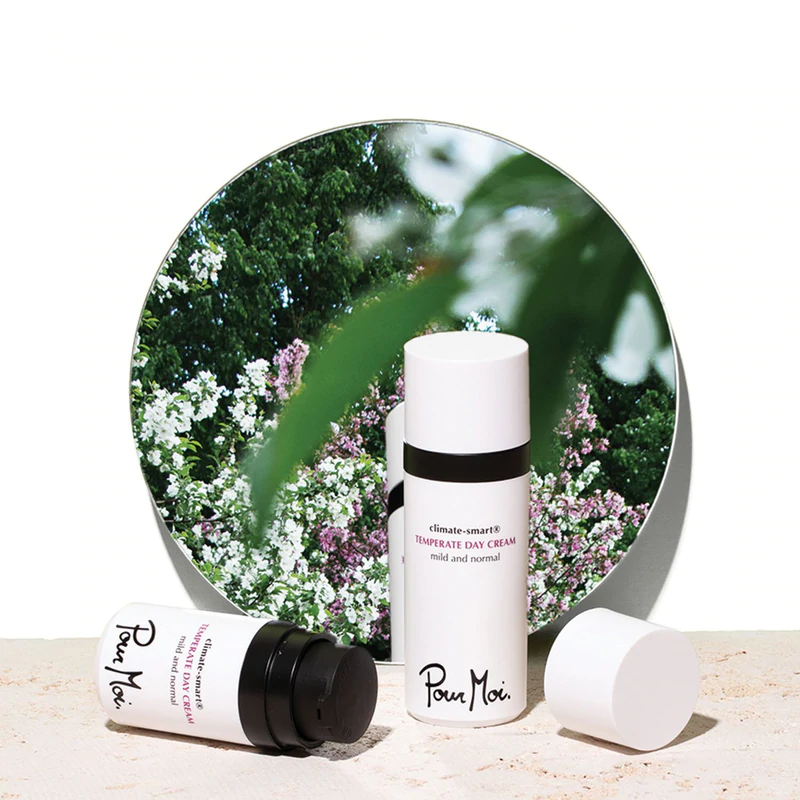 4.8 stars based on 2,154 Reviews
Made in France, this scientifically crafted luxurious moisturizer is only $39. It protects your skin from 1 of the 6 climates chosen as well as plumps and refreshes it.
It is made with European antioxidants, vitamins, peptides, and botanical extracts that pair with your skin depending on the weather chosen. This ensures your skin looks picture-perfect wherever you go.
---
4.9 Stars based on 354 Reviews
Scientifically made to maximize your skin's natural nightly repairs, this night cream uses your climate at nighttime to rejuvenate and refresh your skin for the day to come.
The ingredients include shea butter oil, Chlorella Vulgaris Extract, vitamin A, C, and E, as well as apricot kernel oil. Each of these ingredients aids in anti-aging, ensuring your skin is beyond perfection upon waking.
Pour Moi Skincare Customer Reviews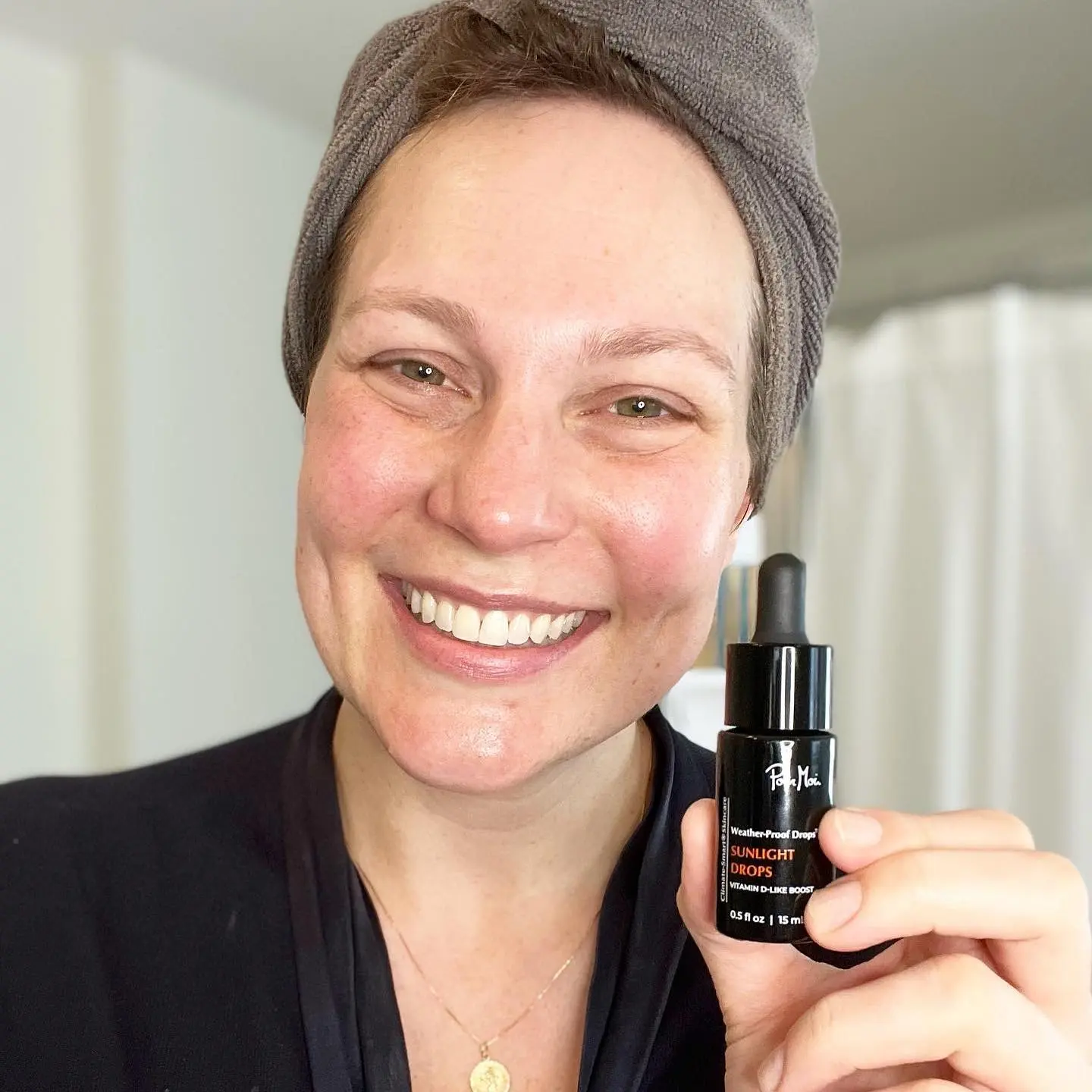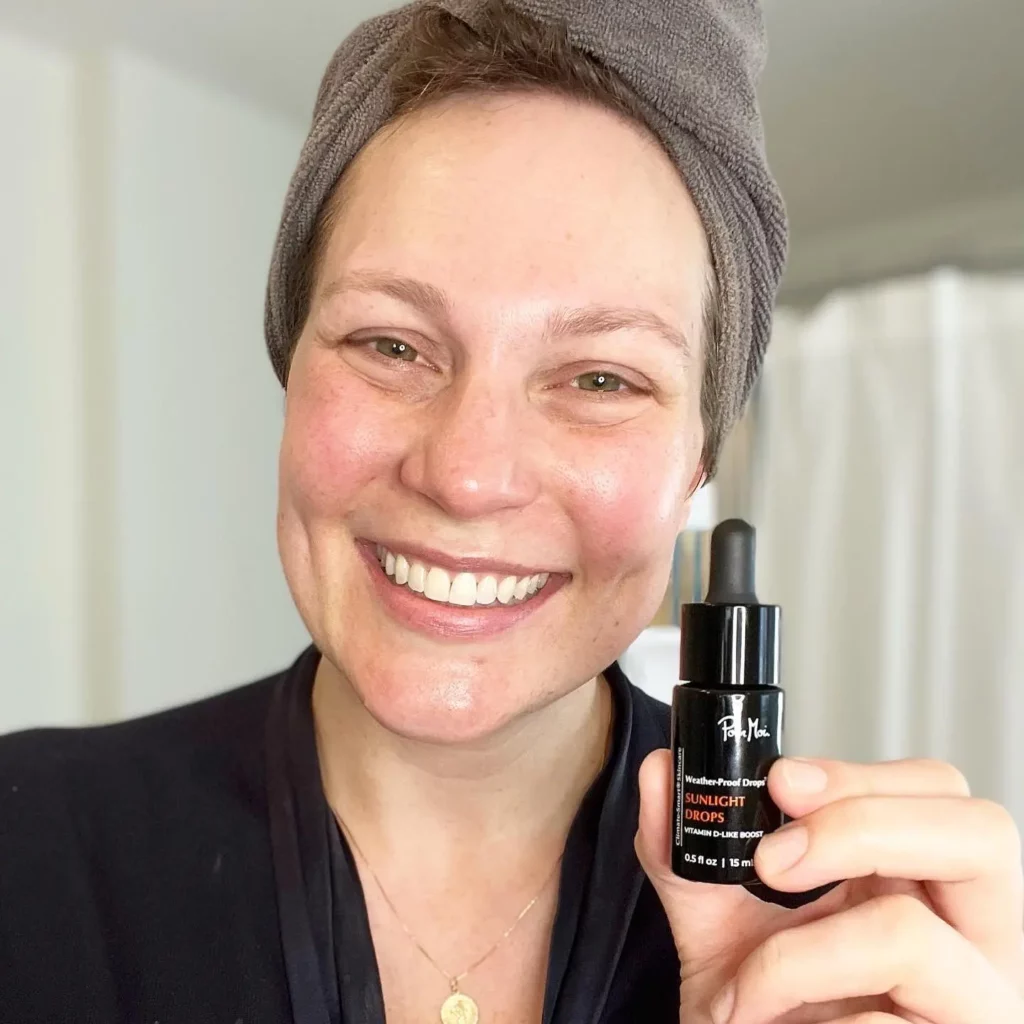 After finding reviews on sites such as SupplementPolice and StyleMeSamira, below are the main points of feedback regarding this skincare:
High-quality ingredients
Great customers service
Higher prices
Not great for all skin types
Easy returns
Since Pour Moi skincare has rave reviews on its website, here are some of its best-sellers:
3-Step Rotating System: 4.9 out of 5 stars with over 500 reviews
Day Creams: 4.7 out of 5 stars with over 2,000 reviews
Night Cream: 4.9 out of 5 stars with over 350 reviews
Loyalty Program
The Genius Rewards loyalty program gives you Smart points with every purchase that is redeemable for exclusive discounts on the Pour Moi skincare website.
Recycling
All packaging and products created at Pour Moi are recyclable to ensure the environment is never harmed by the company. Their recycle page explains how to recycle each product purchased.
Return Policy
Pour Moi skincare's return policy states that every customer can get free product exchanges, personalized consulting service, or be 100% refunded if not satisfied. However, the return shipping is to be paid by the customer.
Is Pour Moi legit?
Pour Moi is a fairly new company, but they seem to be legitimate. They have mostly positive customer reviews, with people saying that their products have helped to improve the appearance of their skin.
So if you're considering trying out Pour Moi, we say go for it! They seem like a promising company with some great products.
In Conclusion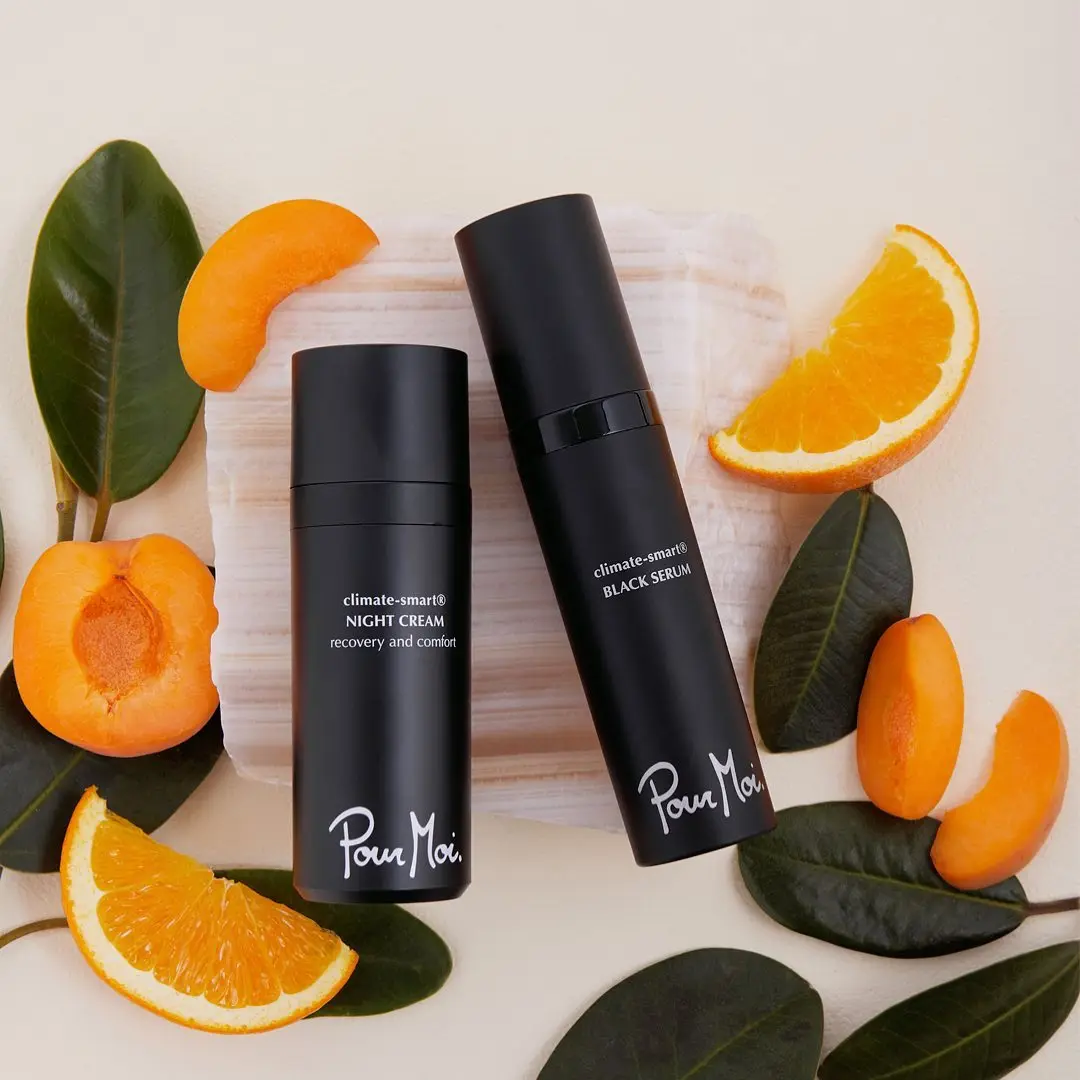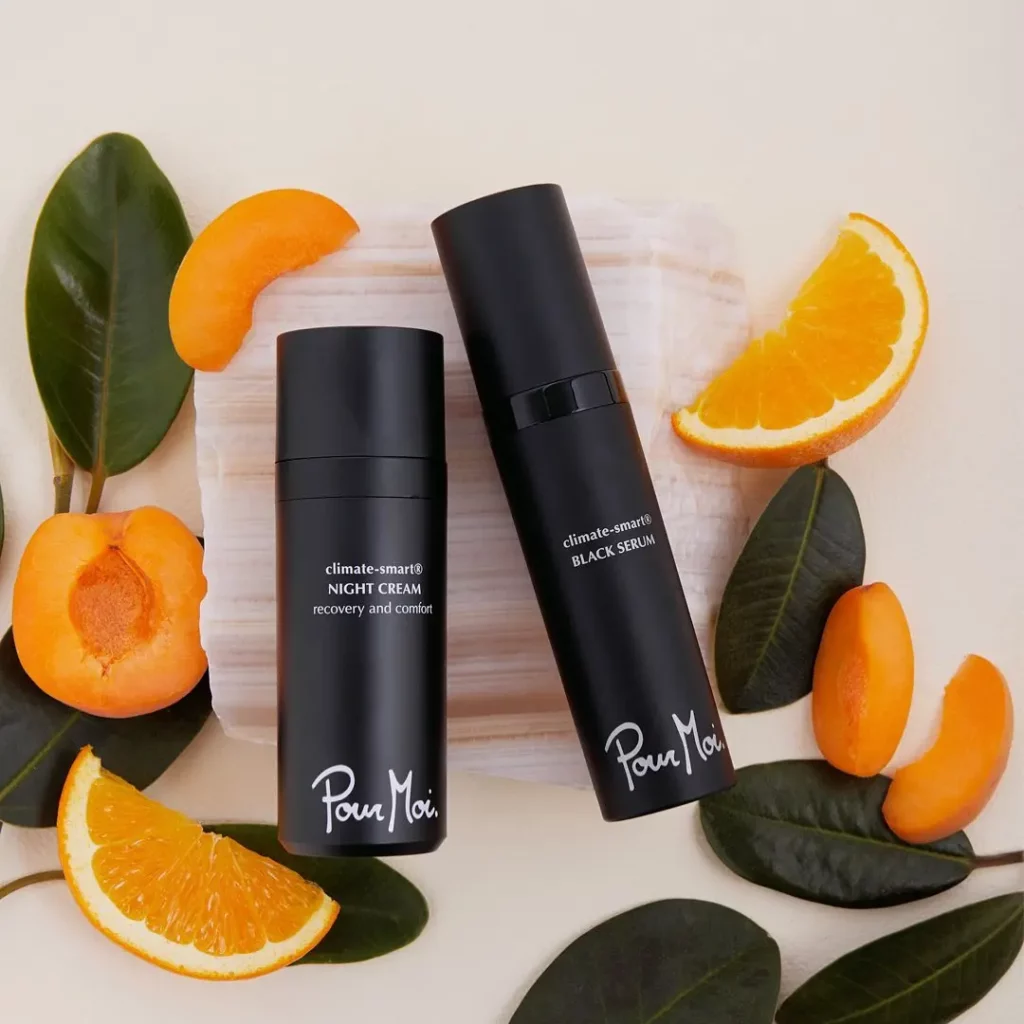 Pour Moi is a fabulous skincare line that is revolutionizing how we use skincare products. Most customers loved their products and saw an improvement in their skin within 2 weeks.
Sadly, some customers had negative reactions to the ingredients and were not thrilled about the high prices. However, their customer service is very responsive, making it easy to return any unsatisfactory product.
Overall, based on Pour Moi skincare reviews, they offer innovative products to treat your skin based on the environment you're in. Most customers loved the products, so we'd say it's definitely worth a shot!
Brands Like Pour Moi Skincare:
If you love Pour Moi skincare's innovative products, here are more similar companies:
UP NEXT: What is the Correct Skincare Routine Order? Our Ultimate Guide