Wondering the difference between pomade vs wax? Below, we'll break down all the details to help you choose the best product for you.
You never want to show up with unkempt hair, whether you're going out with pals for a casual dinner or a night out on the town. Regardless of what you're wearing, the first thing people will notice about you is your hair.
If you're looking for the perfect hair styling product, you've probably come across two of the most popular options: pomade and wax.
You'll need to know which product to use to style your hair like a pro. Whether you are a newbie or an experienced hair stylist, we can help you choose the right hair product.
This pomade vs wax comparison will show you the main differences between the two products and tell you how to pick the best one for your grooming needs.
RELATED: 12 Best Hair Clippers for Men to Maintain the Mane
Pomade vs Wax Overview
Pomade
Wax
— More sheen

— Flexible hold

— Easier to wash out

— Adds shine and luster

— Lasts longer
— Less sheen

— Medium to hard hold

— Difficult to remove with plain water

— The finish is less shiny and more matte

— Doesn't last as long as pomade
What Is Pomade?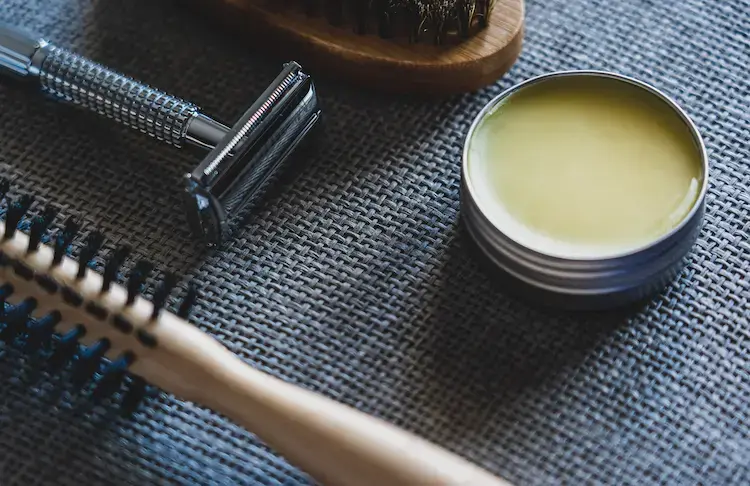 Hair pomade is a waxy or water-based hair product used to style hair. There are two types of pomade—water-based and petroleum-based.
Petroleum-based pomades are more commonly found than water-based ones. They allow you to change your hairstyle over the day. The downside is that you can't wash off petroleum-based pomade with plain water due to its greasy nature.
New water-based pomades provide the same hold and slick-back effect. Further, you can easily wash off water-based pomade with water.
The quantity of pomade you will need depends on your hair length and volume.
Petroleum-based pomades give more shine and a better hold. But if you want something healthier for your scalp, water-based pomade is the best choice.
Try this American Crew pomade on Amazon.
What Is Wax?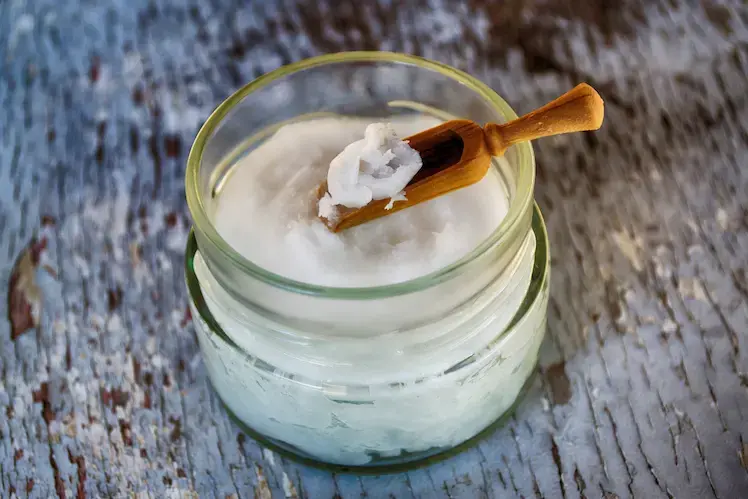 Hair wax is a medium-to-firm hold substance used to style hair. The formula is buildable just like pomade but typically offers a stronger hold. It comes in matte, semi-matte, and shine finishes.
Compared to pomades, hair wax feels thick and sticky. Using it on dry hair will enhance its volume and texturize it. Although hair wax is tough to remove, applying a conditioner before shampooing can help.
One of the best things about wax is that it doesn't harden your hair. It is thicker than gel, but it has a smooth finish, so you'll have a matte look at the end of the application. If your hair is curly or unruly, the wax may help tame it.
Due to wax's light composition, you can use it every day to create different hairstyles without the heavy feeling that gel and other hair products give.
Wax also offers excellent flexibility, which has made it a favorite among hairdressers. Even though you will primarily see men using it, anyone who desires a neat, polished hairstyle can use it.
Try this styling wax by Paul Mitchell for a firm hold.
What's The Difference Between Pomade and Wax?
Due to some similarities, many people mistake pomade for wax. But, what sets pomade apart from wax is that it provides a more manageable, touchable finish.
Varying the quantity of pomade you use and the kind of hair you apply it to can alter its hold. For instance, applying pomade to wet hair will result in less hold and shine, whereas applying it to dry hair would result in more hold and shine.
Wax won't last as long as pomade, but it's more convenient to use. Hair wax won't work on wet hair, so ensure your hair is somewhat dry before applying it.
Which One Should You Use?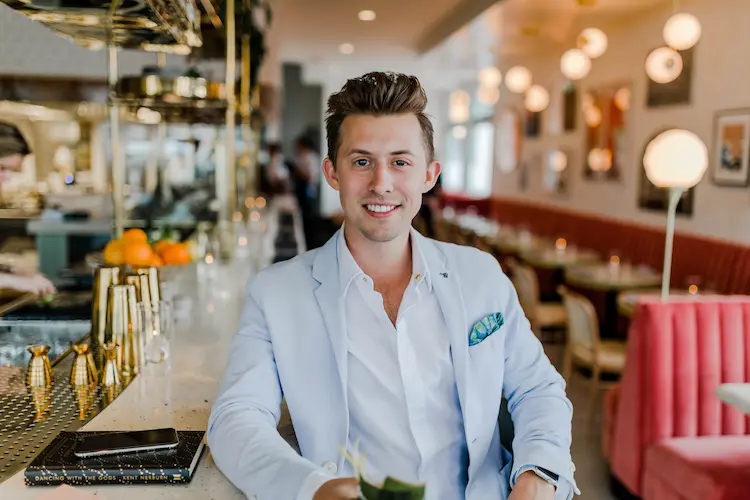 Choosing between pomade and wax is easy if you know your hair type and desired hairstyle. If you want a well-groomed, slick look, pomade is an excellent choice. It's also good for quiffs, ducktails and pompadours. If you have naturally dry hair, pomade can give it a greasy look.
Remember that pomade can stay in your hair even after you wash it. So, you can style your hair frequently without having to reapply or use less pomade after the initial application. That way, your pomade supply will last longer, and you won't overdo it and damage your hair.
If shine is what you're after, opt for the pomade.
RELATED: 11 Best Hair Waxes and Pomade for Men
Wax is great for maintaining a hairstyle, as opposed to pomade, which is better for slicked-back looks. In addition, since pomade can make your hair extra greasy, wax is often a far better choice for people with naturally oily hair.
Wax tends to dry off faster than pomade, but you can style until it does. It is much easier to produce precise looks with wax than with pomade. You can also achieve a sharp, spiked effect with wax.
Use hair wax if you want a matte look that lasts all day. Ensure you pick a good-quality product that does not damage your hair or your scalp.
Use a deep-cleansing shampoo to remove any hair product residue from your hair and scalp. This is advised to avoid long-term damage. Also, use nourishing hair oil to moisturize and condition your hair.
To Sum It Up
The winner of our Pomade vs Wax comparison is pomade, which offers the finest overall style solution for your hair.
It provides excellent hold and shine, and simply adjusting how you apply it allows you to create different styles.
In other words, if you are looking for a product that will give you a refined appearance, pomade is your best bet. However, wax has its own great qualities as well, so if you need a stronger hold or a less shiny appearance, wax is your go-to.
UP NEXT: 11 Best Hair Waxes for Men – Superb Styling Products