Simple, healthy, and effective? Open Formula claims to give their customer each of these features. Check out our unsponsored Open Formula reviews below.
Finding the perfect skincare routine can be difficult and stressful, especially if only one product works from each company so you have to mix and match chemicals and formulas all over your skin. There has to be another way, and with Open Formula, they claim to have discovered it with their 2 ingredient products for all types of skin and skincare needs.
Open Formula claims to offer the best skincare routine for anyone and include products that will change customers' physical and mental health. But are they for real or just a scam? Read our Open Formula reviews below for the inside scoop!
What is Open Formula?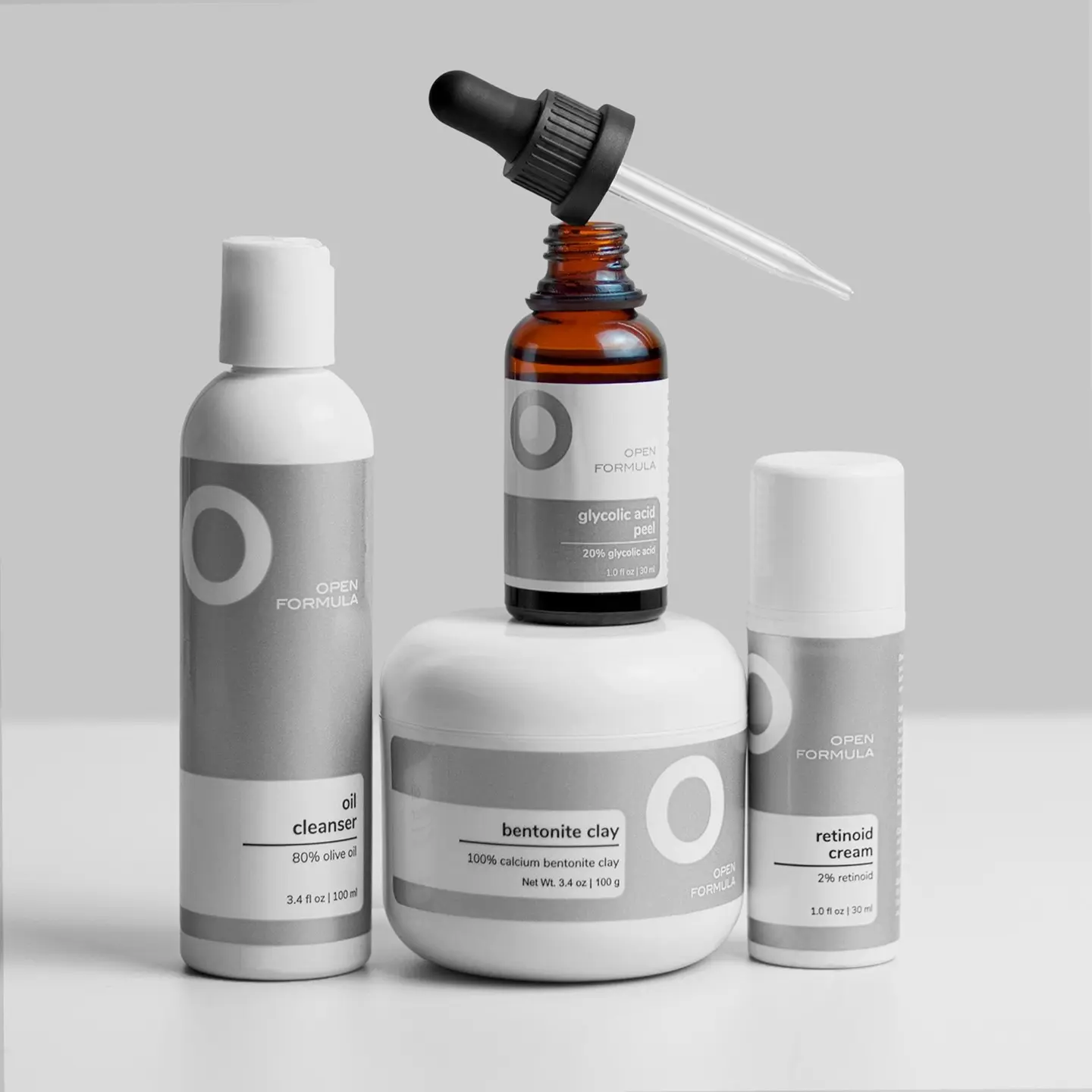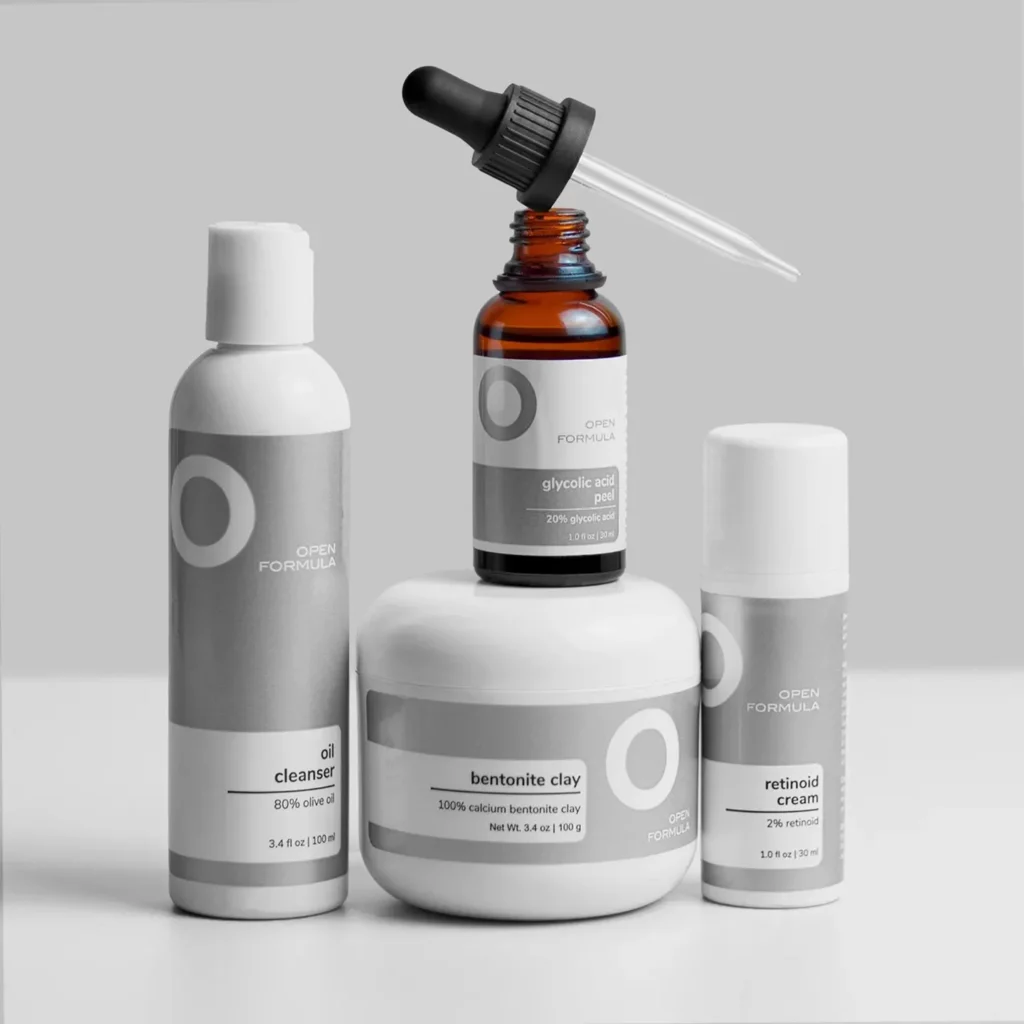 Open Formula is a skincare brand for those who have struggled for years to help their skin. They were crafted with the health of our skin in mind to combat the chemicals we come in contact with throughout our daily lives.
These products are hand-manufactured in Chicago with clean and sustainable ingredients. Then they are sent directly to the customer in recyclable packaging to minimize their carbon footprint.
Open Formula Overview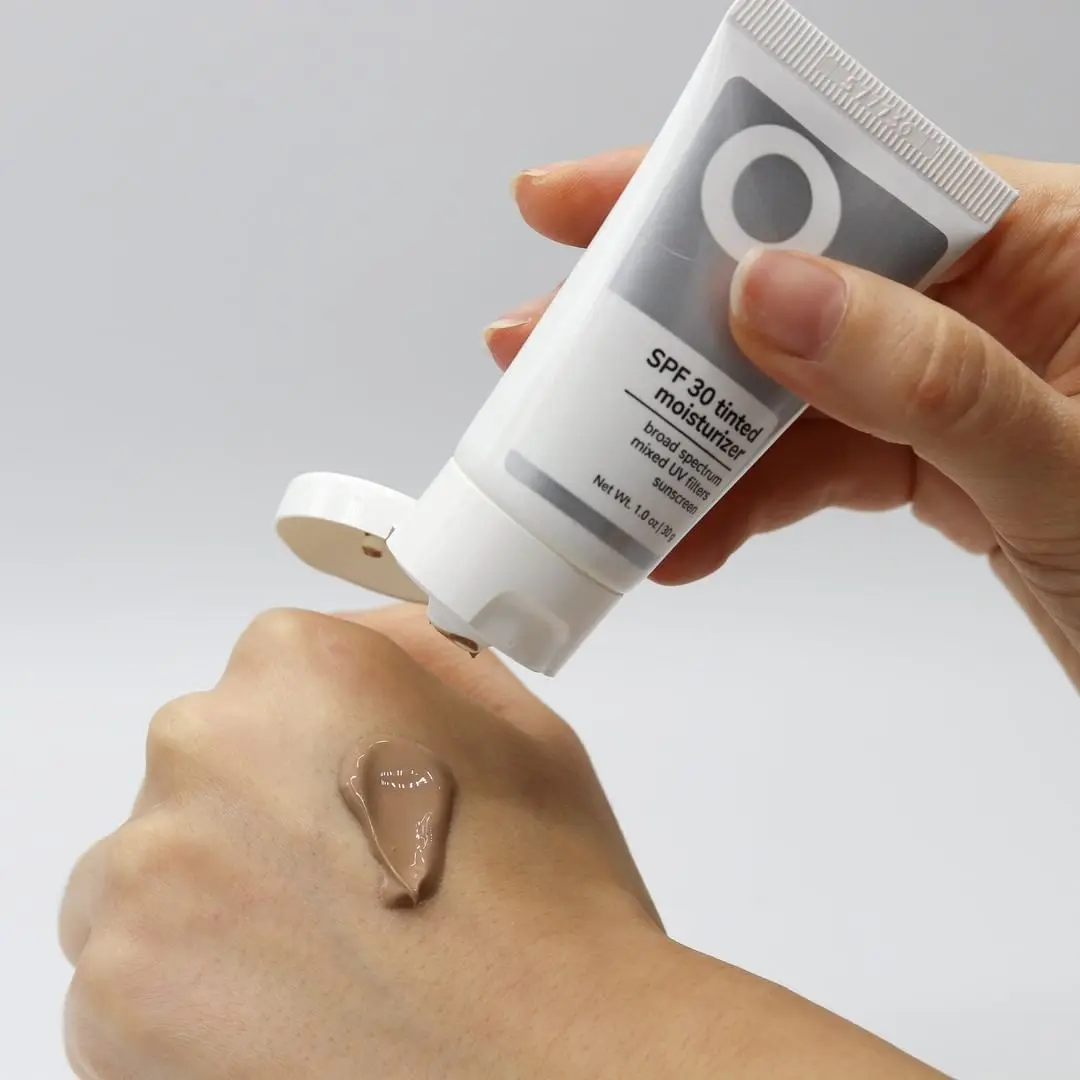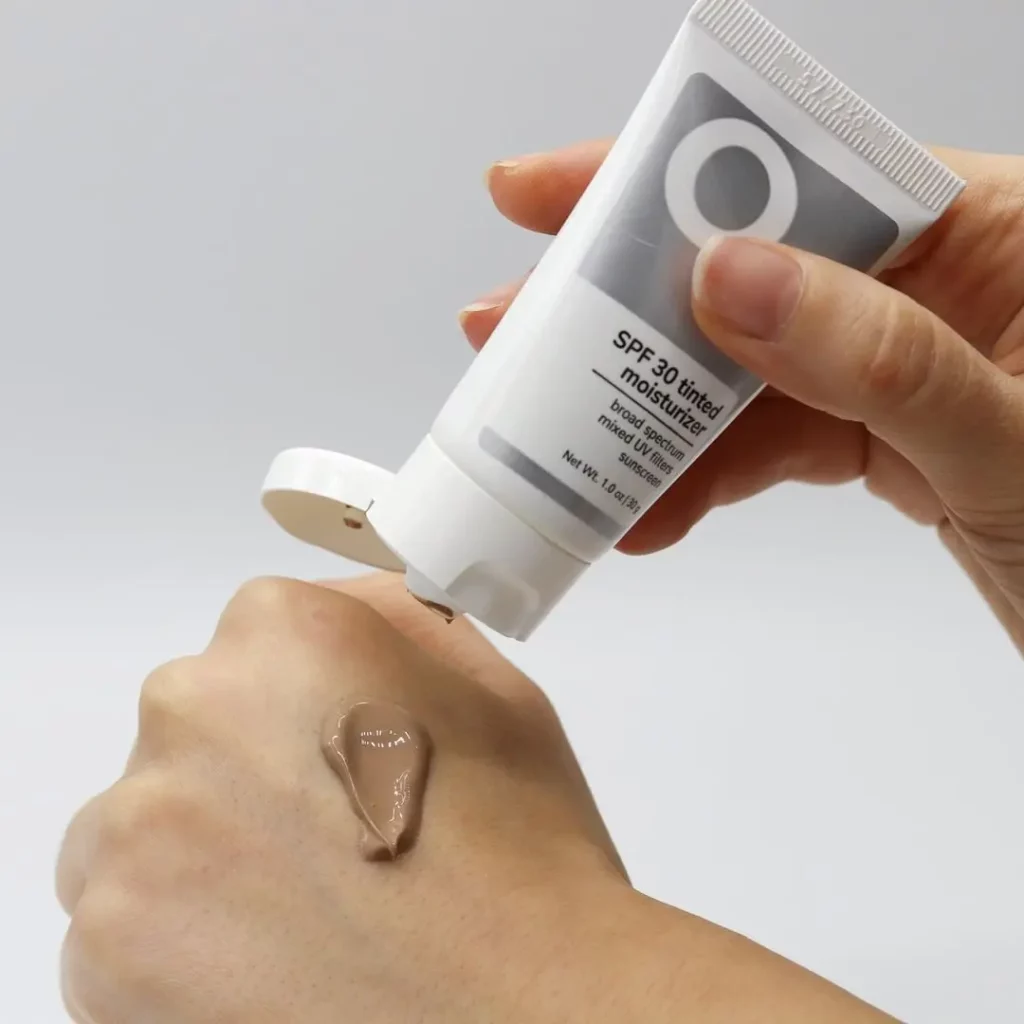 Founded in Chicago, Open Formula started by manufacturing minimal ingredient skincare products to combat the hundreds of toxic chemicals we come in contact with every day. Sustainable ingredients and simplistic style are exactly what Open Formula thrives on.
They recently launched the first 2 ingredient skincare line in 2021 using highly concentrated functional ingredients and a minimal base. They also reinvest their profits to continue creating new skincare products for clean living.
Open Formula Reviews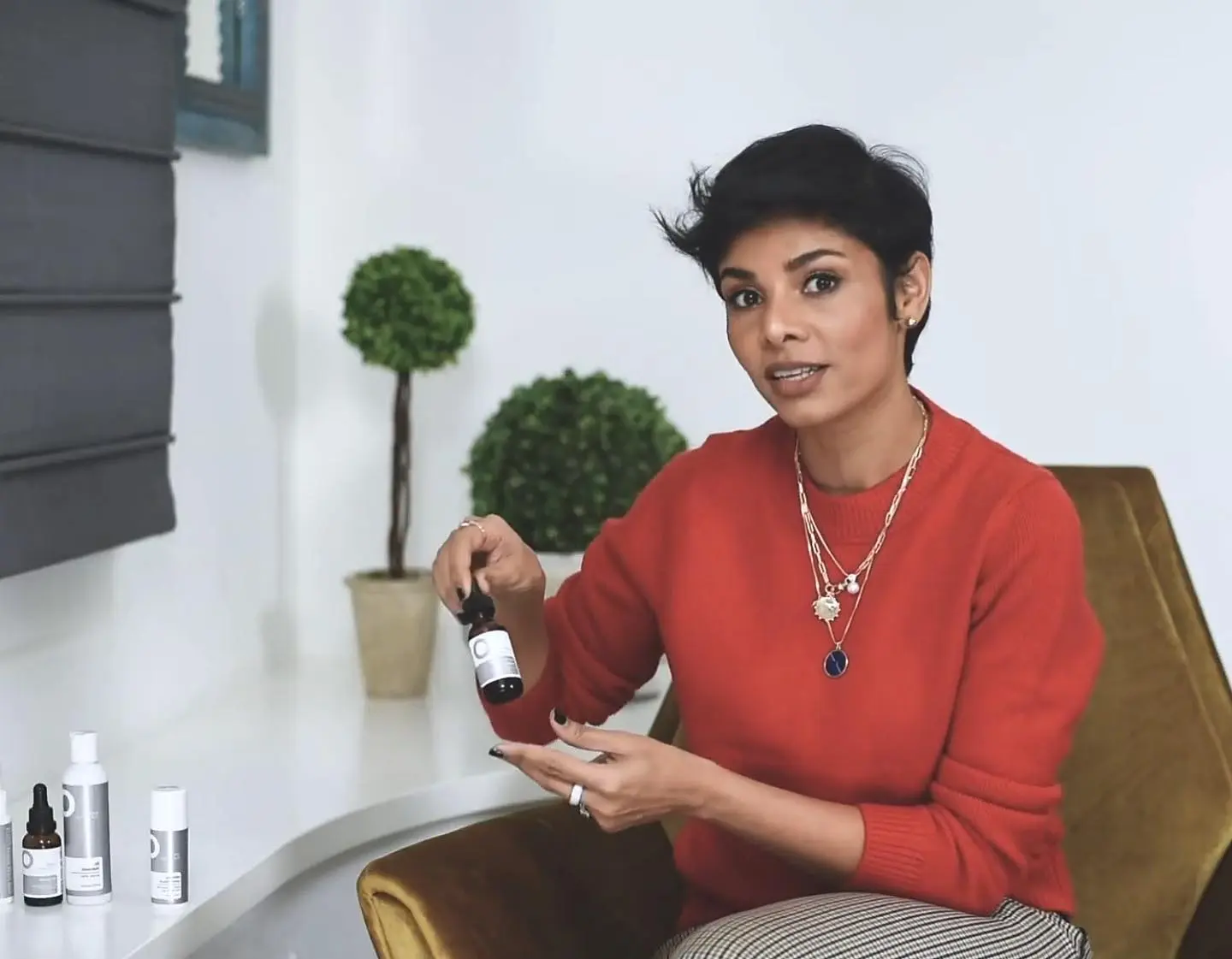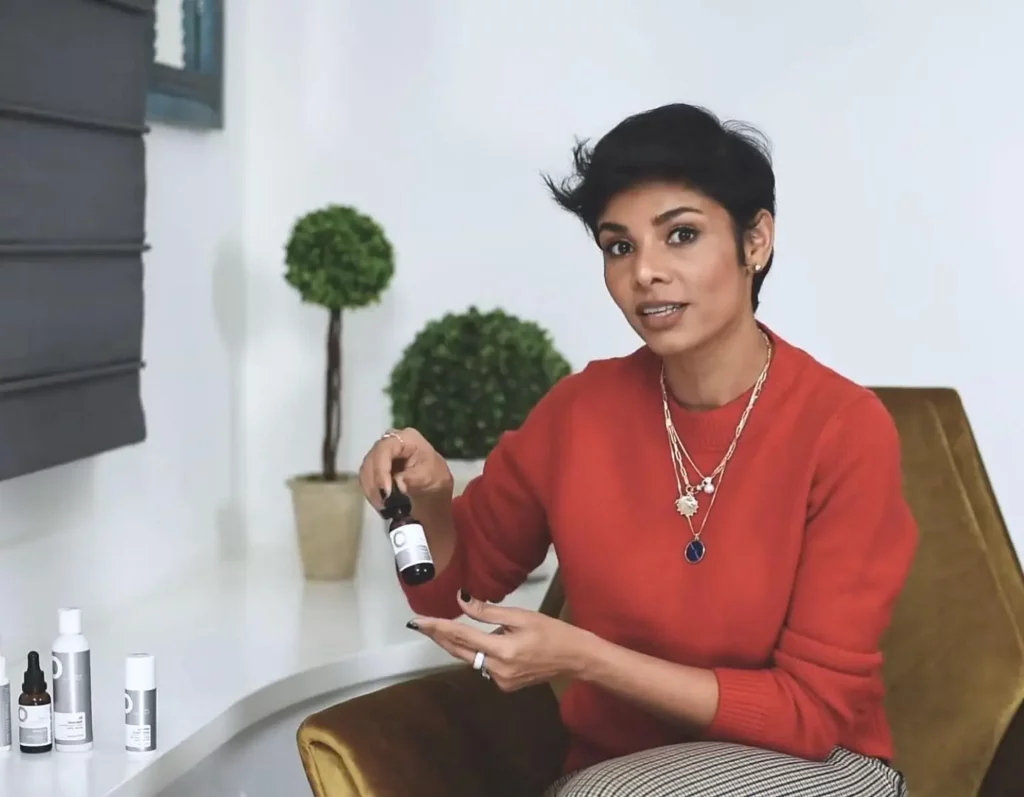 Overall: ★★★★ 4 stars
Open Formula has been a revolutionary skincare routine for many of their loyal customers. However, some had issues with the concentrated ingredients irritating their skin.
Price: ★★★★★ 5 stars
Open Formula keeps prices lower than most skincare lines so that everyone can purchase the products. Also, if you subscribe to their monthly membership you get 50% off all products.
Shipping: ★★★★ 4 stars
They offer free shipping on orders over $50 or anyone subscribed to their membership plan. Every product is shipped directly from Chicago and for U.S. orders, it takes about a week to arrive. For Canada and Australia, it can take from 2-4 weeks.
Quality: ★★★ 3 stars
These products are just 2 simple ingredients which means that the quality is very simple. Some customers speculated that the product is watered down in a fancy bottle, while others stated that it irritated their skin.
Customer Service: ★★★★ 4 stars
Their customer service is very helpful and they try to answer all emails within 24 hours of receipt.
Results: ★★★ 3 stars
The results from the skincare line are hit or miss when speaking about change in skin health. Some saw huge changes within the first or second week whereas others saw no change after a month.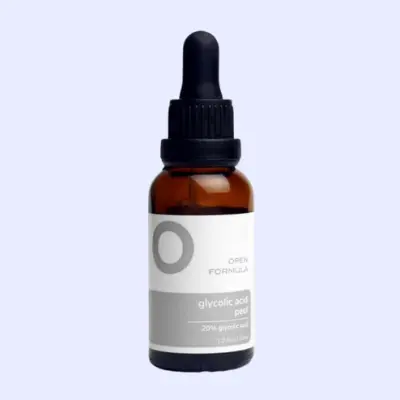 4.9 Stars based on 156 reviews
Open Formula's Glycolic Acid Peel is made with 20% Glycolic Acid as the exfoliant and 78% water and 2% Sodium Hydroxide as the base. This oil, gluten, and cruelty-free peel is for brightening skin and removing dead skin.
The mixture of Glycolic Acid and Sodium Hydroxide provides the customer with rapid results reducing dark spots and pigmentation.
---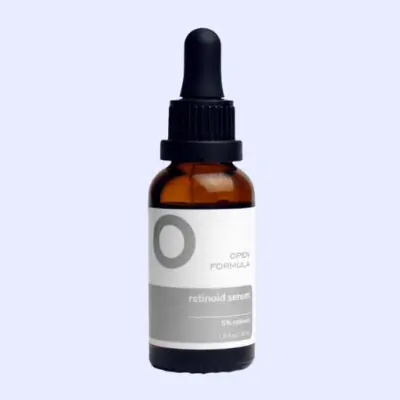 4.9 Stars based on 147 reviews
The Retinoid Serum is meant to attack any kind of aging skin. Retinoids are the most researched anti-aging ingredient and repair wrinkles, lines, dark spots, sagging skin, and even a dull skin tone to create a lively, youthful glow.
This retinoid is a form of Vitamin A without causing irritation that produces skin renewal and collagen when absorbed by the skin.
---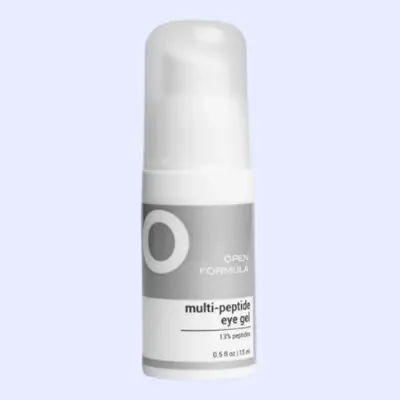 4.8 Stars based on 125 reviews
This product targets dark circles and bags underneath the eyes causing you to feel tired and aged. This product uses peptides to attack sagging eyes to rejuvenate and bring brightness back to the skin under your eyes.
Some loved this product so much they called it "beauty sleep in a bottle" and it comes at the low price of $20.
Open Formula Customer Reviews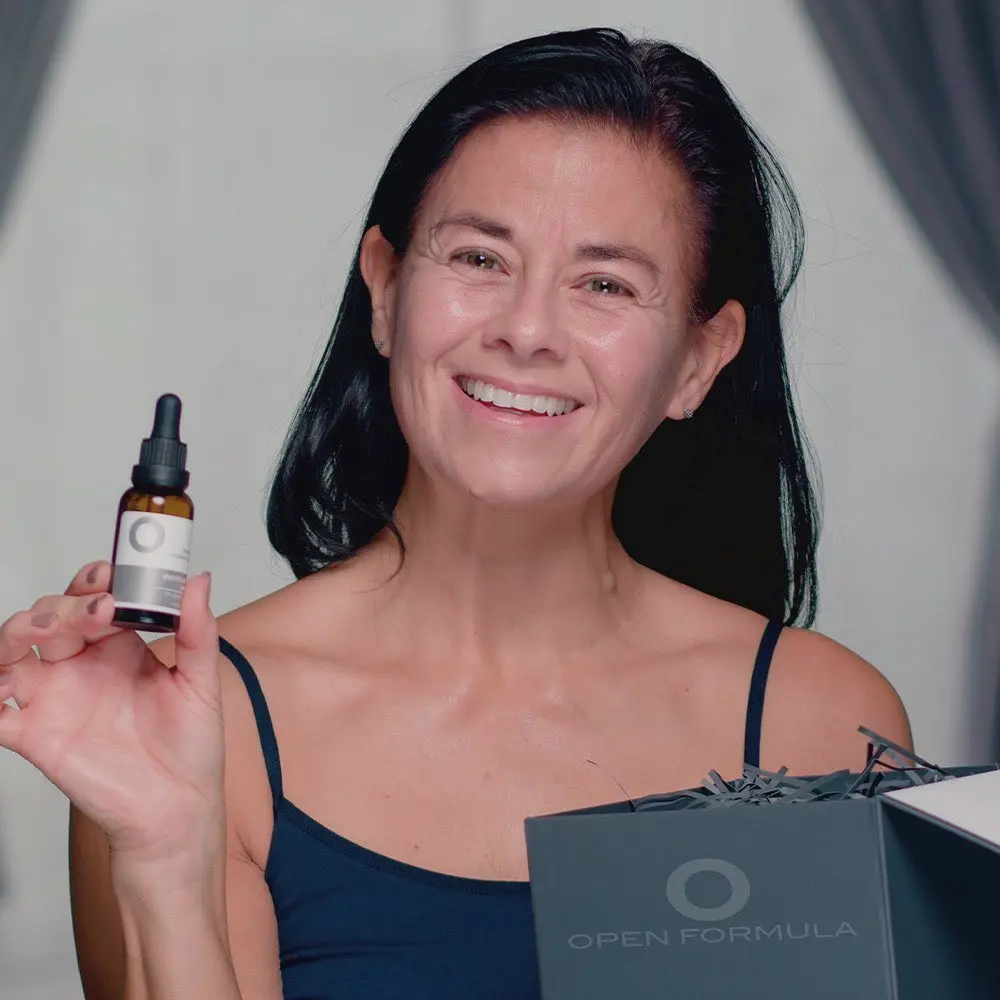 To give you an overall view of what customers thought of Open Formula, we looked through hundreds of reviews and found these main points repeatedly:
Great Price
Quality is average
Communicative Customer Service
Results vary
Subscription/Membership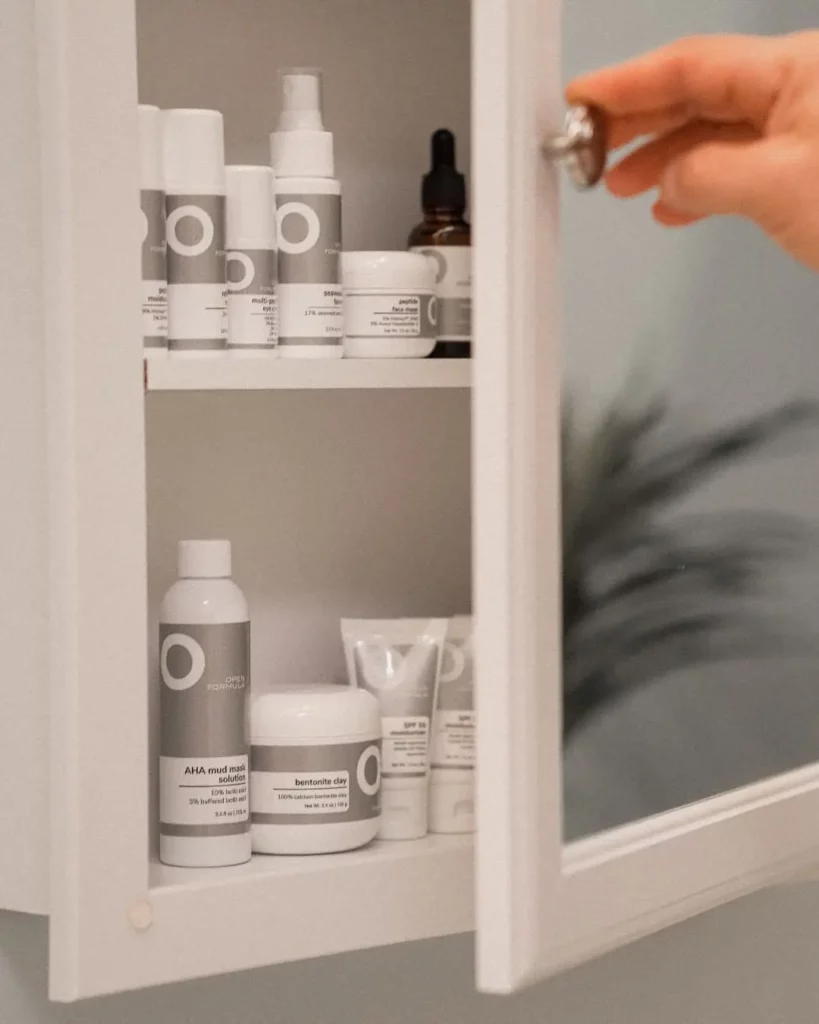 Open Formula has an Annual Membership program for $48 a year where you get 50% off all products and free shipping on all orders.
Blog
Open Formula understands the importance of connecting with their customers and educating them on healthy skincare. Their magazine, OF Magazine, posts articles weekly regarding skincare.
Customizable Plan
A Routine Quiz is given to any customer needing more help finding the products perfect for their skin routine. It is only two simple questions, yet most love that helping hand when starting their new skincare journey.
Return Policy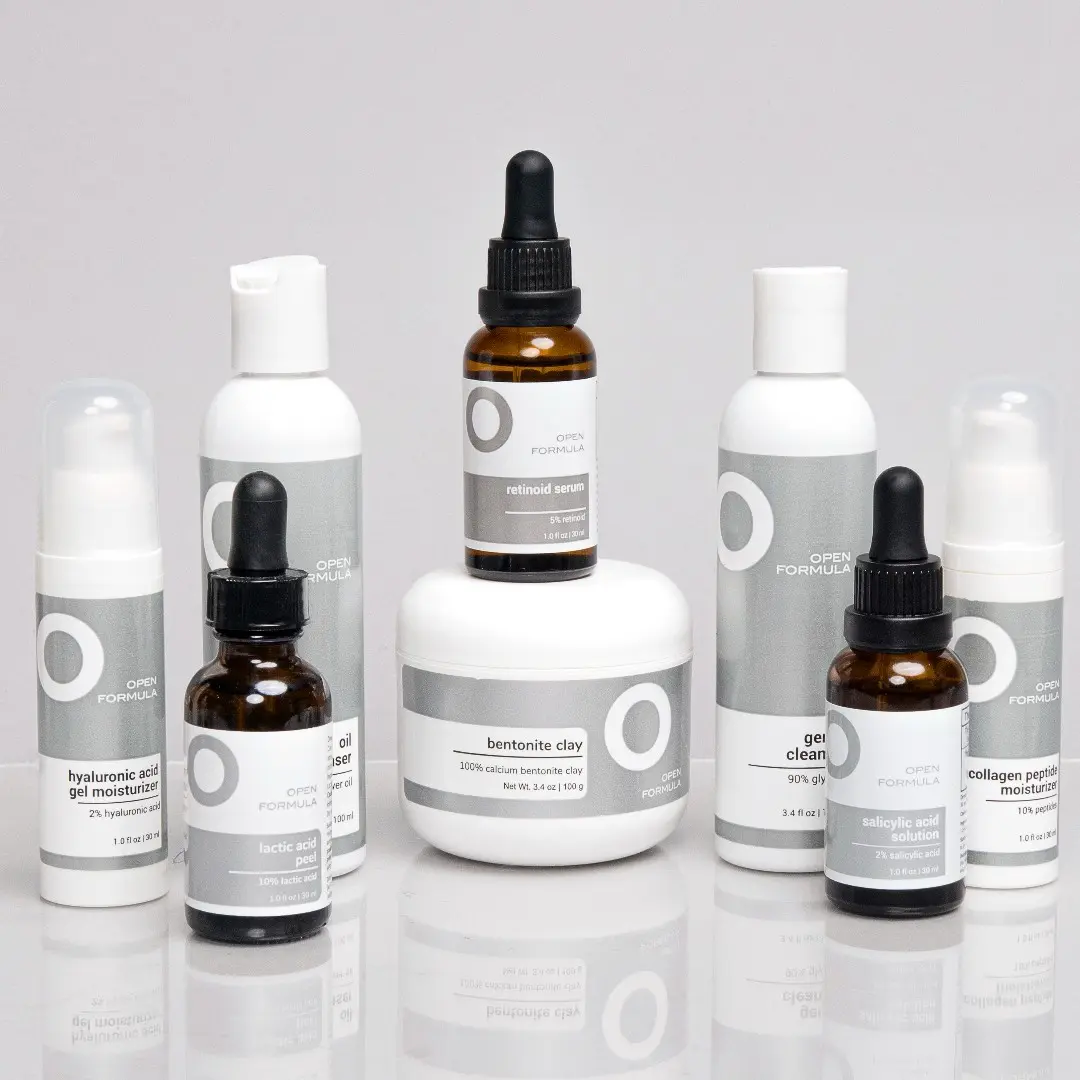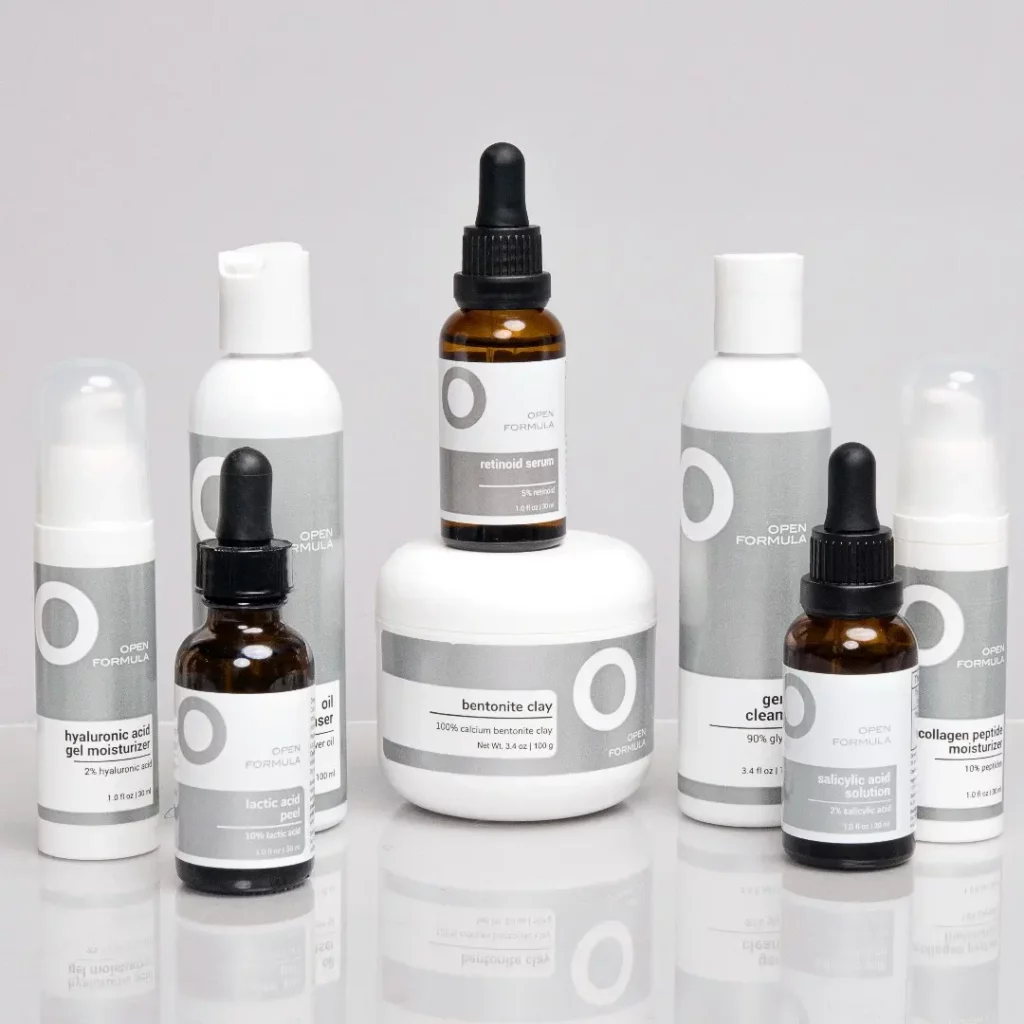 Open Formula's return policy states that you may request a full refund within 100 days of purchase. However, no exchanges can be done. All returns must be 50% full and in the original bottle to be accepted.
In Conclusion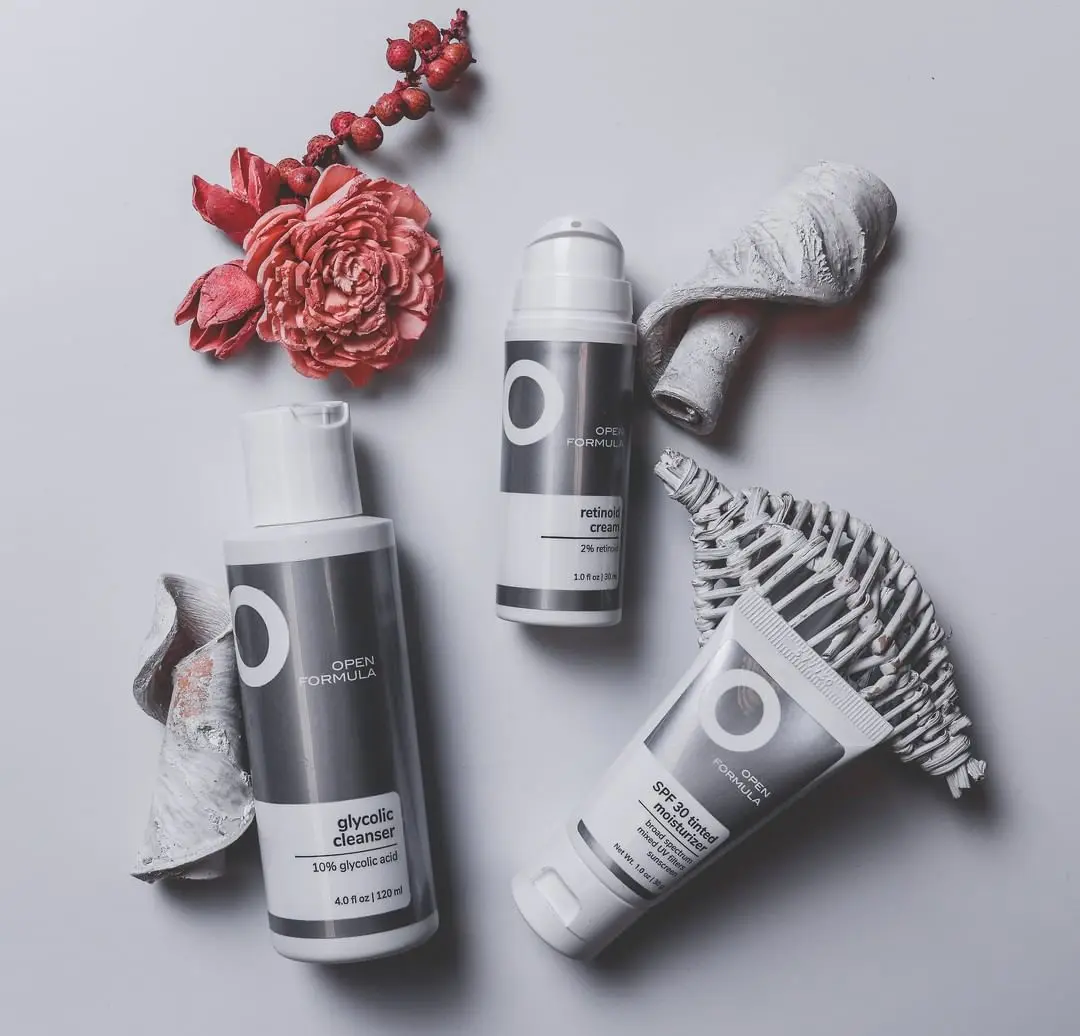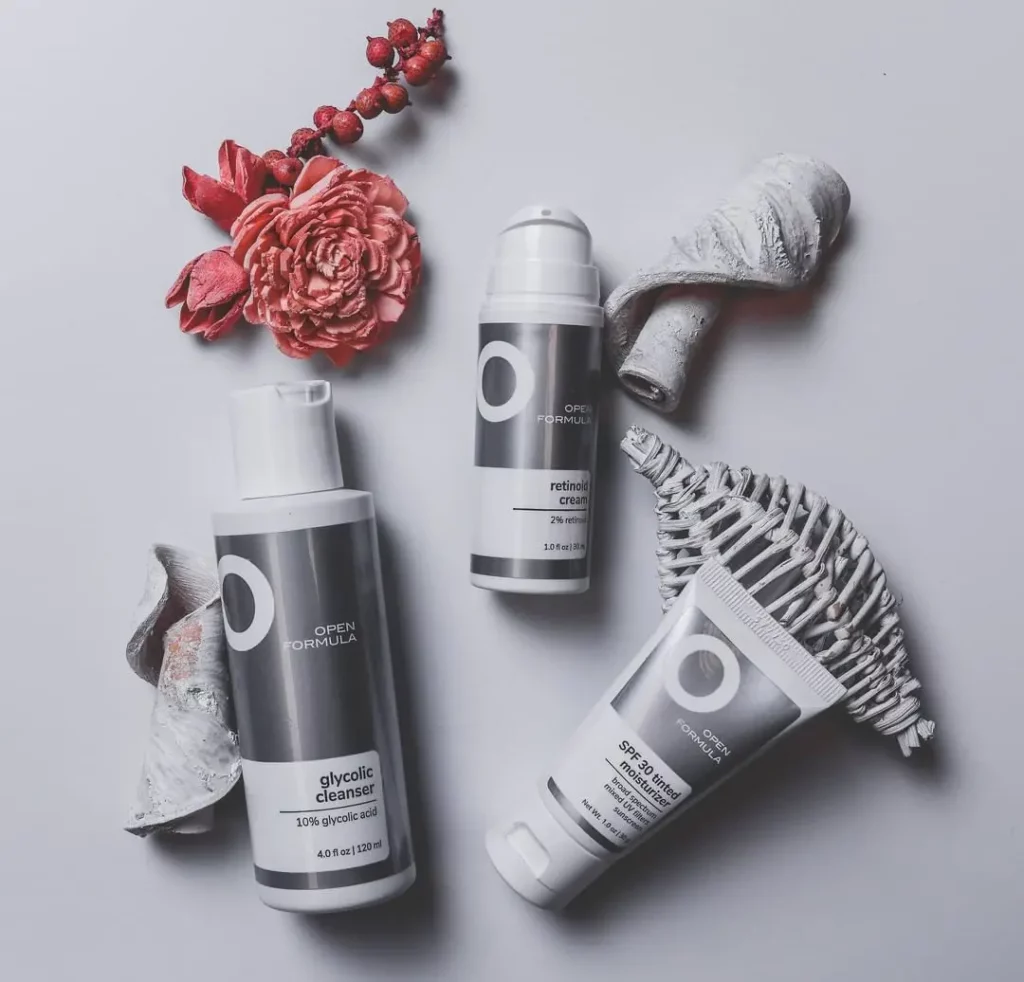 Skincare products do not have to be filled with chemicals to be effective and Open Formula proves this. They have many loyal and happy customers who are pledging their loyalty to the brand and have finally found their skincare safe haven.
Some customers complained about irritation on their skin or no changes to their skin while using the product, but it is worth trying since they offer a full refund for returns within 100 days of purchase!
Brands Like Open Formula
If Open Formula is something you are interested in, yet you want to keep your options open, here are some other skincare brands to check for potential routines!
UP NEXT: Our No B.S. Skincare Review: Clean Products That Work?