Looking for the perfect at-home manicure kit? Keep reading our Olive and June Nail Polish review to see if it's worth it!
Whether you paint your nails for relaxation, the aesthetic, or both, there are so many different polish brands to choose from. When shopping, it might seem impossible to pick a starting point. Olive and June offers ready-made manicure kits that contain everything you need (and they sell polishes individually as well, if you're simply looking to add a few new colors to your collection).
With complete manicure kits, a wide range of colors, and an ever-growing social media presence, you might be thinking Olive and June has to be the best brand on the market, right? That's why we've compiled a detailed Olive and June Nail Polish review —to let you know if this polish stays true or can be easily chipped away.
What is Olive and June Nail Polish?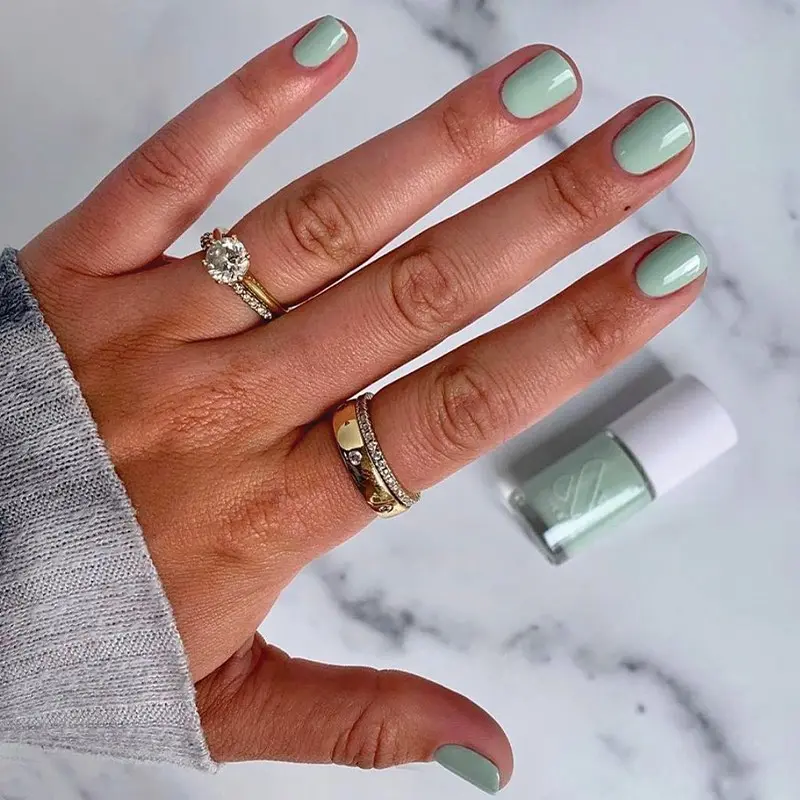 Olive and June is a complete manicure brand that offers everything from manicure sets and individual polish colors to press-on gel manicures. If you're looking for any sort of manicure product, they've got you covered!
One of the best things about Olive and June nail polish is that it is vegan, cruelty-free, and seven free! Seven free means the formula is free from seven potentially toxic ingredients.
Olive and June Nail Polish claims to:
Offer professional quality products
Sell products that create the "perfect" manicure
Offer expert nail care
Sell products at an "approachable price"
Olive and June Nail Polish Reviews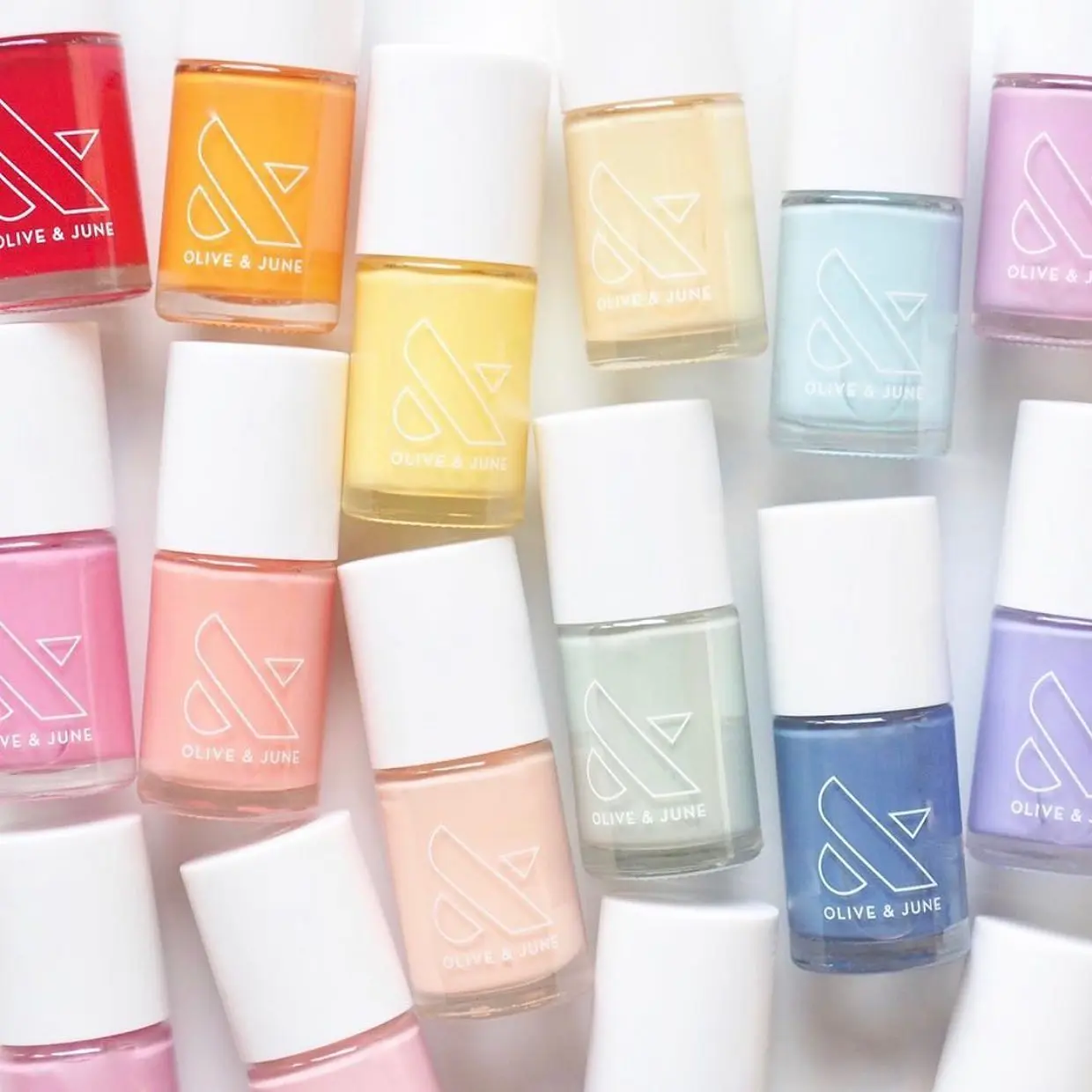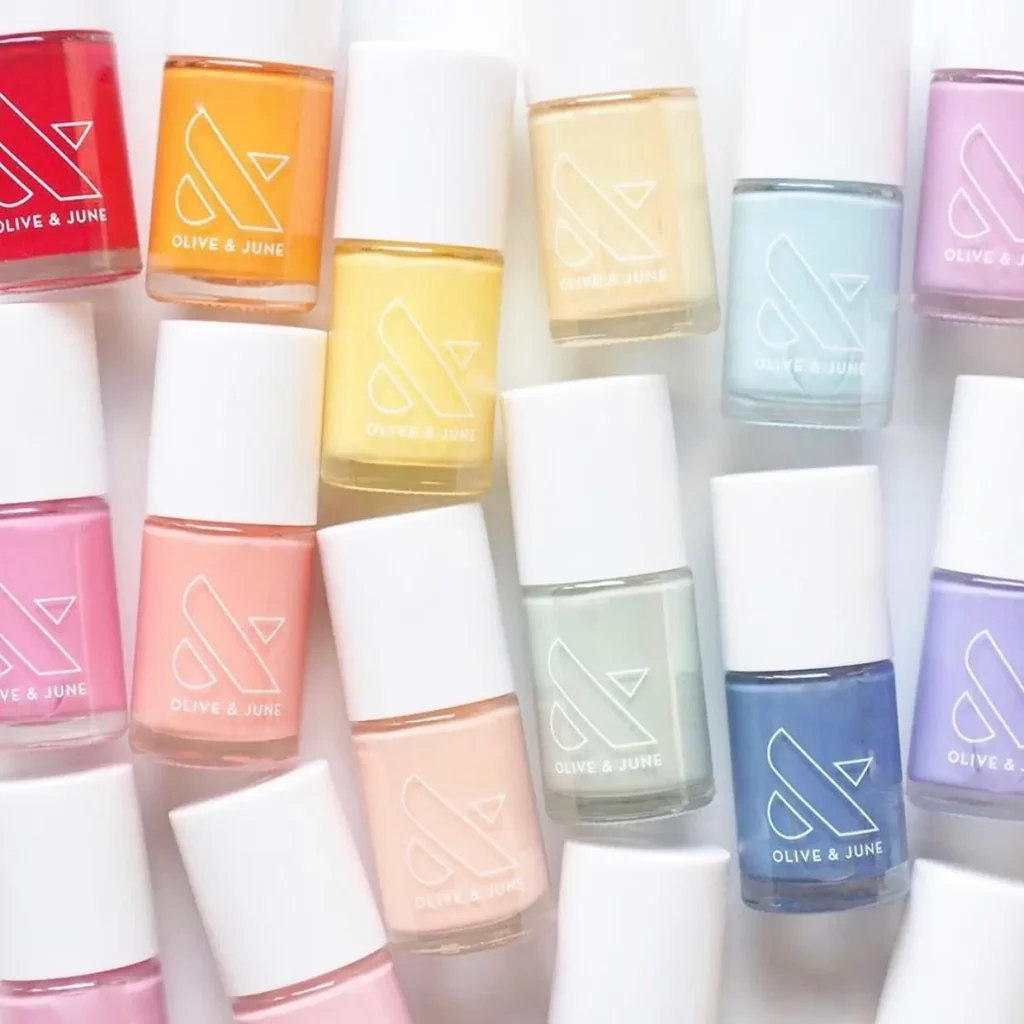 Overall:★★★★ 4 Stars
Olive and June Nail Polish is a good product. There's a wide offering of colors alongside various kits to help you get started. You will need to purchase a base coat separately, which is a bit off-putting for some shoppers, but the polish colors are nice and, when applied properly, they do have lasting power! Customer service is efficient and shipping is straightforward. Overall, if you enjoy painting your nails, this is a great product to try out!
Shipping: ★★★ 3 Stars
Shipping for Olive and June Nail Polish is average—it is an easy-to-navigate process with tracking tools. There are often discounts available on shipping, which is a nice bonus!
Pricing: ★★★ 3 Stars
The pricing for the kits and polishes is average for the quality offered. Purchasing the larger kits can feel a bit overwhelming, but when looking at the amount of product included, it equals nearly the same as buying all the products individually from several different brands.
Quality: ★★ 2 Stars
The quality is subpar unless you know the proper technique. The kits don't come with a base coat, and a base coat is essential to get the polish to last longer without chipping or peeling. This is one of the biggest complaints about the kits. Aside from the base coat issue, the polishes are simply of average quality, though they do have better lasting power overall.
Customer Service: ★★★★ 4 Stars
Customer service is incredibly kind and helpful. Responses are typically quick and they are happy to help you resolve any issues you may experience.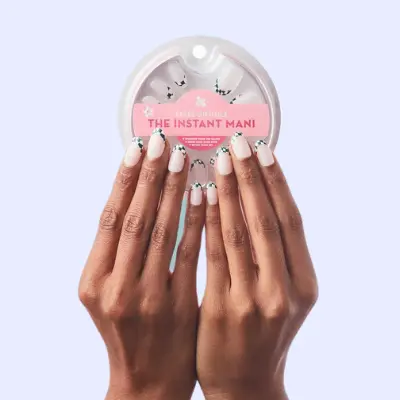 Olive and June offers several press-on nail kits, from classic French to ombré to animal print. They come with 21 different sizes and non-damaging glue.
---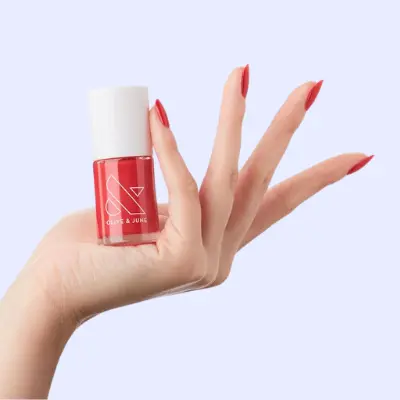 You can go monochrome with any one of Olive and June's many individual nail polish colors. Or, you can mix it up with one of their several nail polish sets!
---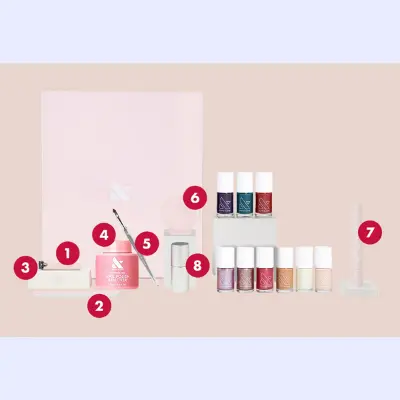 This polish mani system has everything you need for an at-home manicure. The 8-piece set comes with a nail clipper, file, cuticle serum, a polish of your choice, and more.
RELATED: 9 Best Polygel Nail Kits
What Are Others Saying?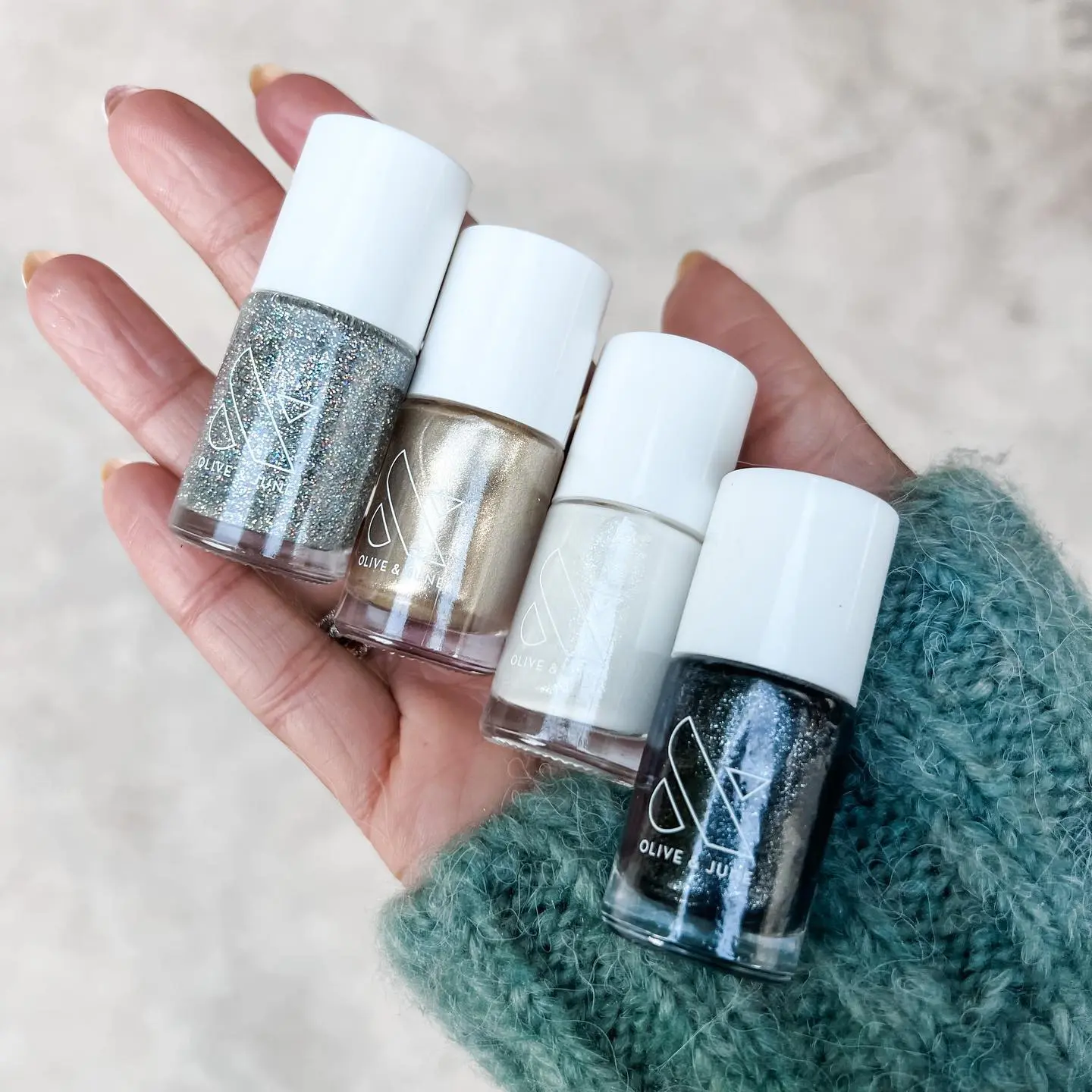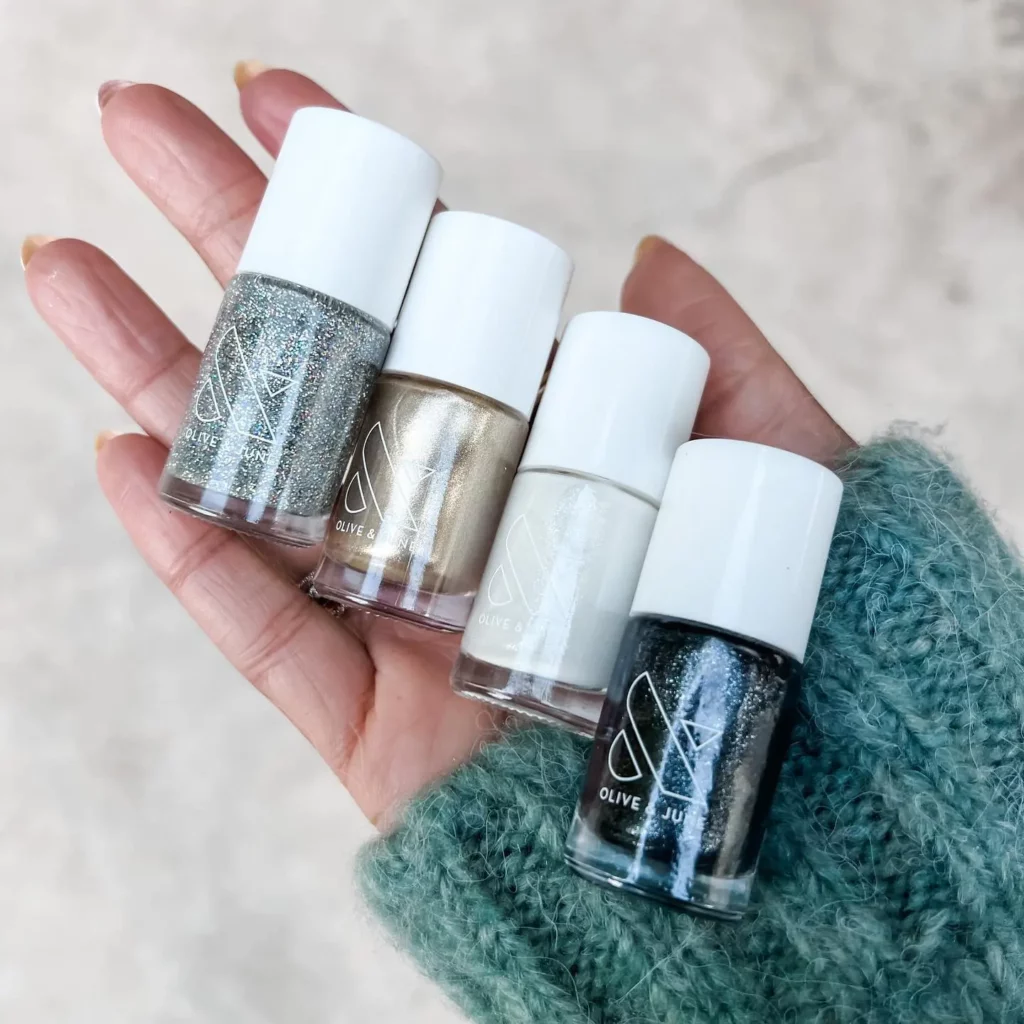 To give you a better idea of what people think of Olive and June Nail Polish, here are some reviews directly from customers:
"If you must buy from them, try to get them at target, because I was personally underwhelmed. The polish doesn't level well and thickens significantly after the first usage." – User ladyofbraxus on reddit
"…I tried to switch it up and use OPI after O&J and it barely lasted a day. I'm a big fan now." – User trsrz on reddit
"For me, O&J polish lasts way longer than other mainstream brands. OPI and Essie both chip on the first or second day for me, plus they have those awful skinny brushes !![sic]" – User Plastic_Good on reddit
Bottom Line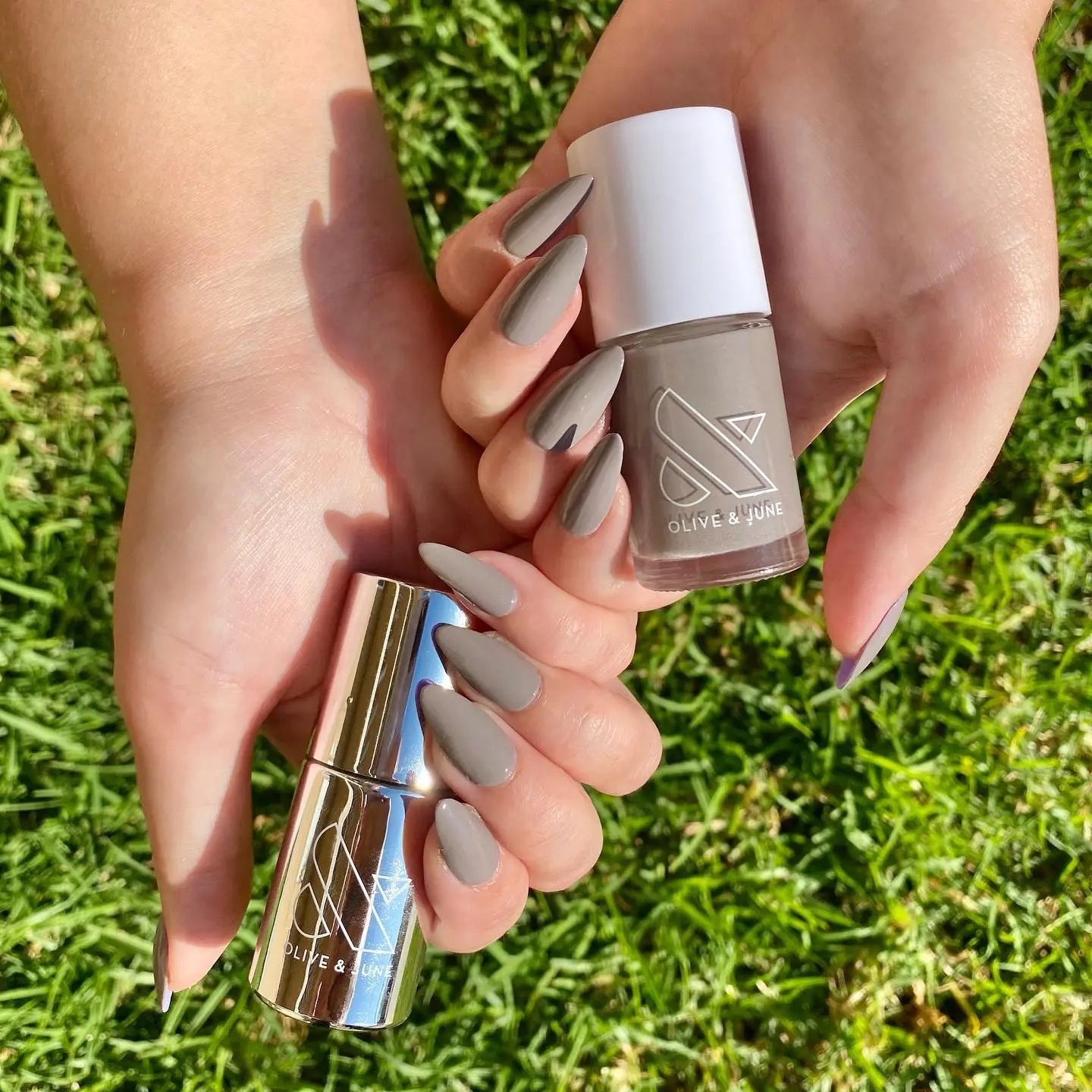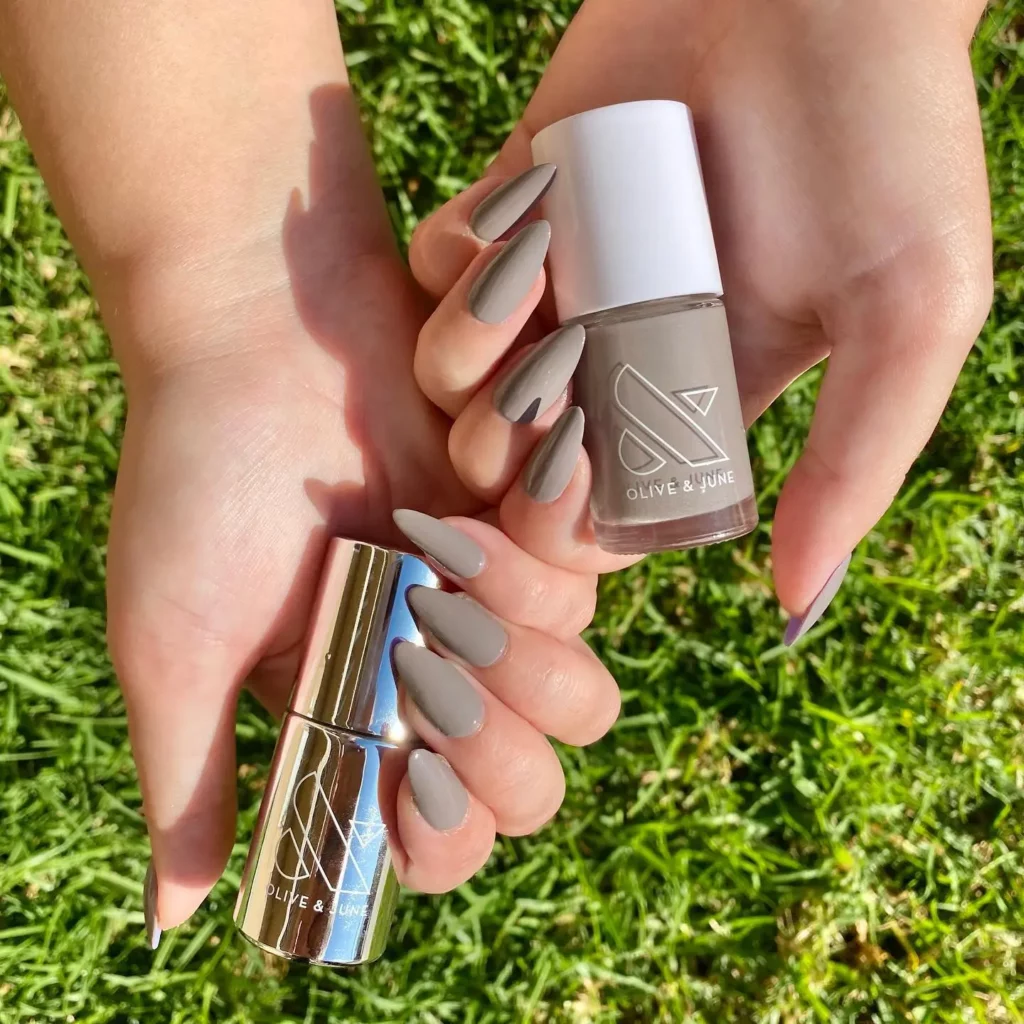 According to Olive and June Nail Polish reviews, they offer average products when taken at face value. However, when paired with a proven base coat it can become an excellent, long-lasting product! There are some critiques of the company hiding reviews about their products as well as ease of use, however, most customers do find the polish has better-staying power than comparable brands.
If you're looking to get a basic manicure kit or to add on to your polish collection, Olive and June Nail Polish is a great choice for you! While you won't necessarily be getting a manicure on par with what you'd get at that salon, you can get a manicure of better quality than many competitive polishes would offer!
Olive and June Alternatives