The world of skincare is vast and sometimes scary, but it's always fun to dive into new brands and products to see what they have to offer.
Since 1935, No7 Skincare has been empowering and encouraging women to feel confident and luxurious through affordable beauty, skincare, and science.
But, is No7 Skincare really worth checking out? Keep reading out No7 Skincare Reviews to find out!
---
What is No7 Skincare?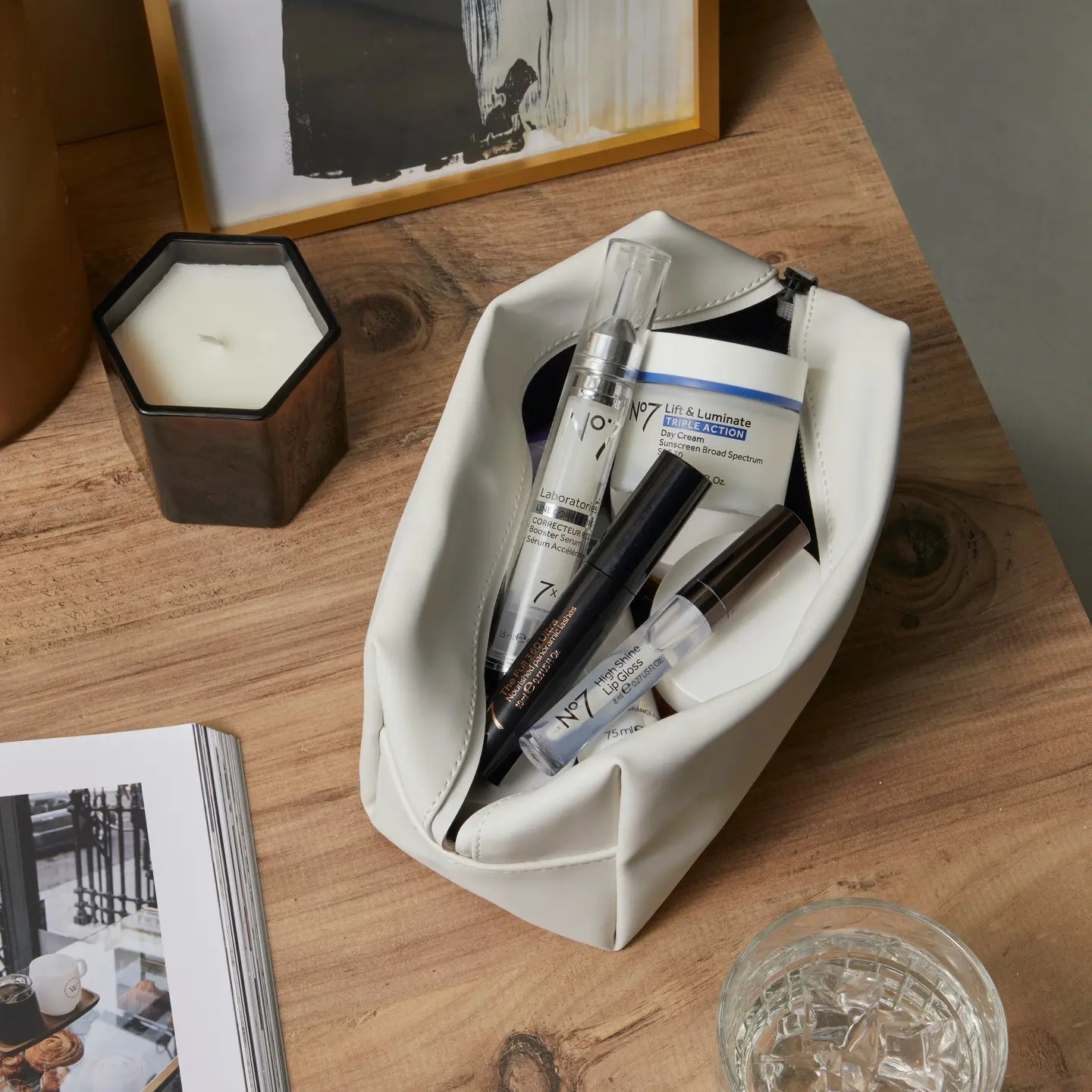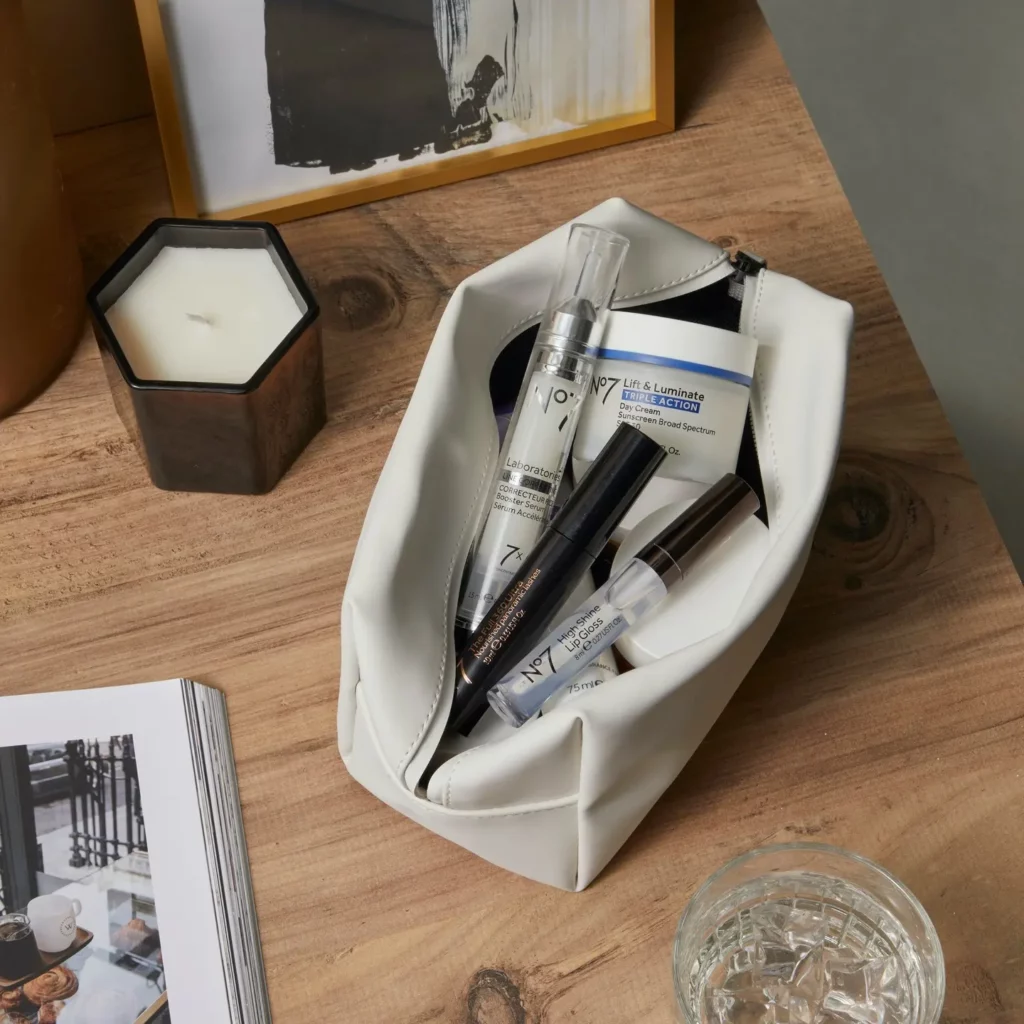 No7 Beauty is a skincare and makeup brand that took root in 1935 and continued to grow throughout the years.
No7 Skincare does have a line for men, but the brand's primary focus is on women. In fact, the brand even has a collection for women undergoing menopause.

With an impressive collection of products, No7 Skincare offers everything you need for a skincare routine: serums, cleansers, toners, masks, oils, and more.
RELATED: 12 Best Custom Skincare Brands That Work
---
Is No7 Skincare Legit?
Yes, No7 Skincare is legit!
The brand is very reputable and is sold on the shelves of major general merchandise stores and drugstores.
---
No7 Skincare Reviews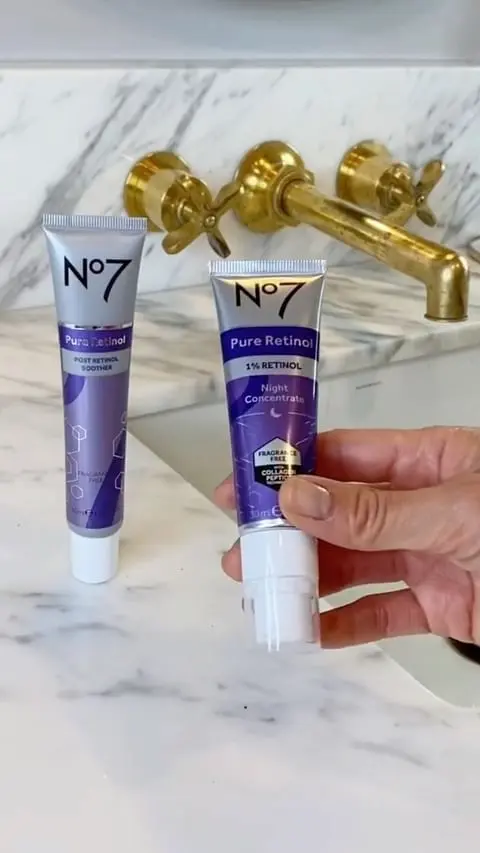 Overall: ★★★★ 4 stars
No7 Skincare is a well-received brand with customers and skincare gurus alike.

The brand has a great message about women empowerment, has great products, and has a luxurious aesthetic due to the packaging.
There are great reviews for No7 Skincare products, but it is on the pricier side, and some customers feel there are other brands that deliver the same results for less money.
Price: ★★★★ 4 stars
As mentioned before, No7 Skincare has great reviews on its products, but it will definitely cost a little extra spending.
All No7 Skincare products range from $25 to $50, but there are specific products customers swear are worth it, like the Protect & Perfect Night Cream, which sits at $24.99.
The products probably won't break the bank, but there are some customers who believe they can't find similar products for cheaper.
Ingredients: ★★★★ 4 stars
No7 Skincare has amazing ingredients that your skin will absolutely love.
Retinol, squalane, peptides, and ceramides are frequent ingredients in No7 Skincare products and are skincare superheroes incorporated to strengthen, moisturize, and improve the skin barrier.
Collections: ★★★★★ 5 stars
No7 Skincare makes it super easy to navigate the website for your skincare needs.
The collections have been broken down into Restore & Renew, Lift & Luminate, Pure Retinol, Menopause Skincare, and No7 Laboratories.
This brand has everything your skin could possibly desire, and with such thorough collections, it's no wonder customers love shopping with No7 Skincare.
Now that we've covered the general reviews, let's dive into the specifics!
---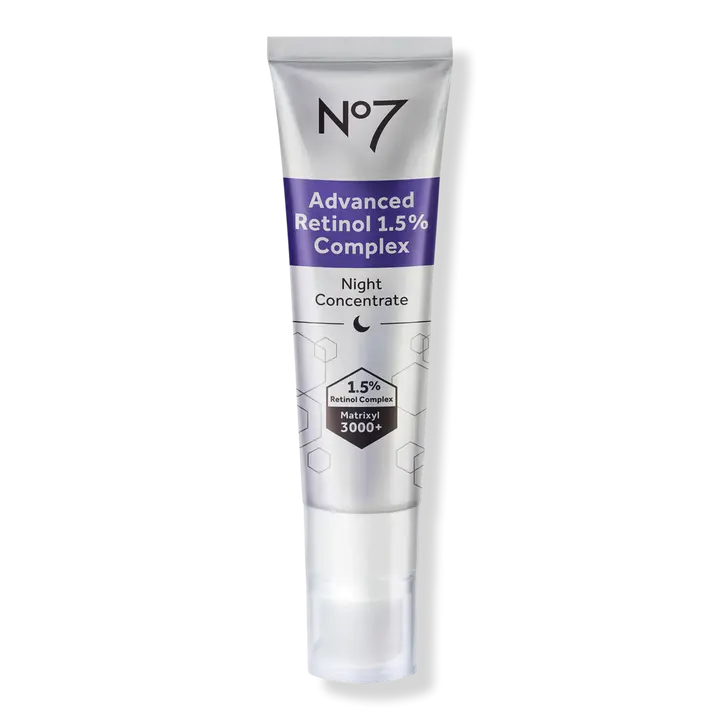 Price: $41.99
No7 Skincare's Advanced Retinol is one of the brand's products that most customers swear by.
Starring a retinol complex and super peptide, Matrixyl, this concentrate works overnight to help skin become firmer, brighter, more even, and healthier.
No7 Skincare's retinol complex includes pure retinol, retinol optimizer, and retinol soother.
The retinol optimizer allows the retinol to deliver slowly for optimal and even results, while the retinol soother helps calm the skin and reduce signs of irritation.
Customers love this retinol cream and use it weekly, saying this product is a must-have in their nightly routines!
If you want to see it for yourself, you can purchase the retinol concentrate here for $39.99.
---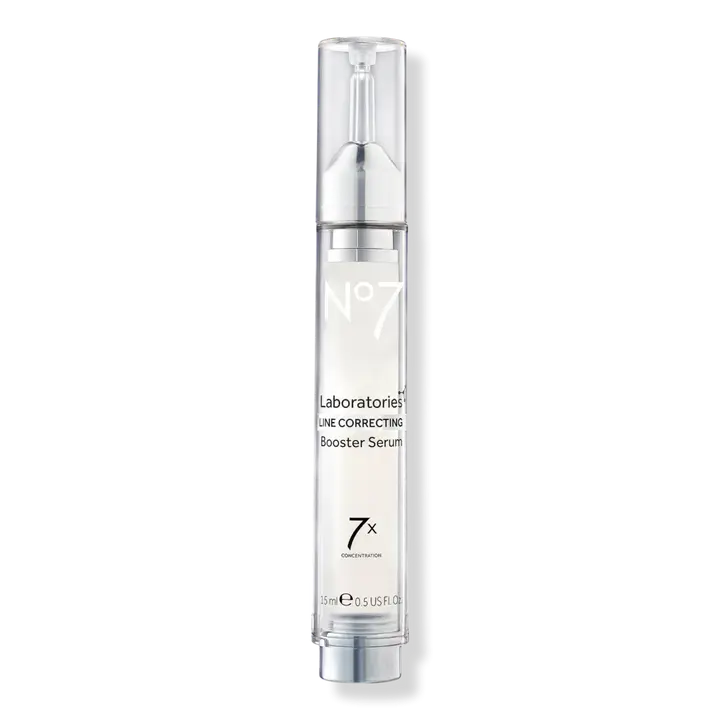 Price: $41.99
A non-invasive solution to helping soothe wrinkles and stubborn lines, No7 Skincare's Line Correcting Booster Serum is a daily skincare product with powerful collagen peptides specifically aimed to smooth out the skin.
Gentle enough to use even for those with sensitive skin, shoppers vow by this serum and have noticed significant differences on their skin from consistent use!
You can purchase the serum on No7 Skincare's website. The 15mL bottle is $41.99, and the 25mL bottle is $49.99.
---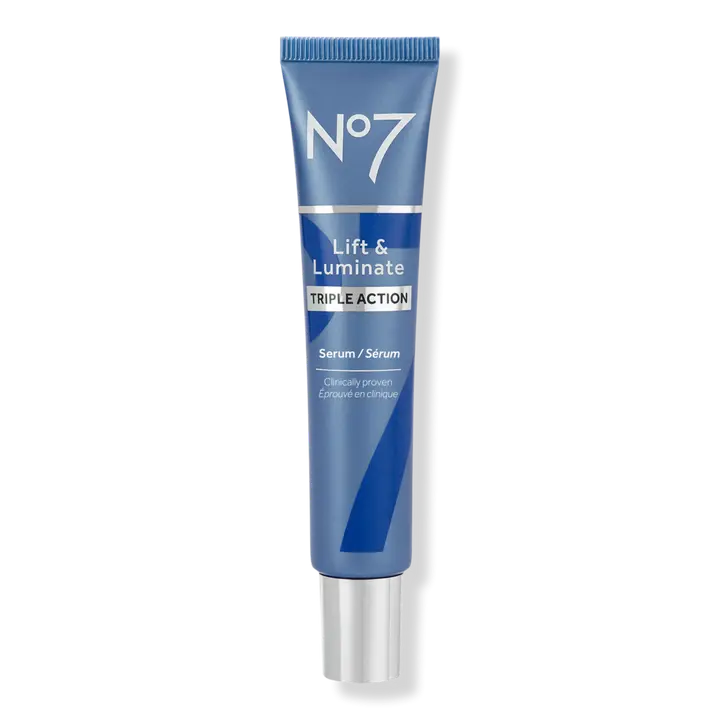 Price: $32.99
A serum meant to reduce the appearance of wrinkles and fine lines, even out skin tone, and give the skin a firmer appearance, this product does not come to play.
This triple-action serum is made with No7 Skincare's famous Matryxl 3,000+ formula, which contains a blast of collagen peptides aimed to reduce the signs of aging and encourage healthier skin.
Other key ingredients include vitamin C, hyaluronic acid, and hibiscus The formula can be used as a daily skincare product.
On No7 Skincare's website, you can purchase this serum for $40.99, or at Ulta for $32.99.
---
What Customers Are Saying
To give you more depth into how other shoppers feel about No7 Skincare, we combed through real customer reviews so you don't have to!
Here's what users are saying:
Their retinol cream is a go-to for customers
The packaging feels luxurious
The brand is on the more expensive side, but most customers say the price is worth it
Some customers say you can get similar products for cheaper
---
In Conclusion: Worth It?
Overall, we think No7 Skincare is a great and reputable brand to consider trying! With the advanced technology used in their products and an extensive catalog of products offered, No7 Skincare has something for everyone.
There are some people who believe there are cheaper products out there that get the job done, but many other customers swear by their products. Honestly, it can't hurt to give them a try!
---
No7 Skincare Alternatives
If you're not really feeling No7 Skincare or if you want to sift through other brands before committing, that's totally fine. Here are similar brands to check out:
---
Return Policy
No7 Skincare has a 14-day return policy and is free for all items.
Before making a return, you must put in a return request with customer service so that the company can track your order to make the return process quicker.
Items that are being returned must be in the original packaging, and all costs will be covered by No7 Skincare.
However, No7 Skincare is so sure of its products that if you don't see results in 4 weeks, the company will refund you completely!
Also, No7 Skincare can be found at several other retailers such as Ulta which have their own return policies.
---
FAQs
Is No7 Skincare a good skincare brand? 
Though subjective, yes, we do think No7 is a good skincare brand that is definitely worth looking into.
Is No7 Skincare for mature skin?
Though a lot of the products promote anti-aging, No7 Skincare is not limited to only catering to mature skin.
Where can I buy No7 Skincare products?
You can purchase products on the No7 website, or you can buy No7 products at major general merchandise stores and drugstores such as Ulta and Amazon. 
UP NEXT: 12 Best Indie Skincare Brands To Keep On Your Radar