For modern, fun, and customizable designs, Mint And Lily is a cool new jewelry brand in the queue.
The brand was born from a simple bracelet with a message: "straighten your crown." It was a gift to a sister struggling through a difficult time in her life, and one of the founders wanted to help but was miles and miles away.
The company started as sentiment and now offers simple, elegant bracelets with similar uplifting messages or mantras as a gift.
Get all your gift ideas here with our Mint And Lily Reviews!
RELATED: 15 Best Jewelry Subscription Boxes This Year
What Is Mint And Lily?
Mint and Lily is a jewelry brand born in the United States, with its pieces designed in San Francisco, California.
The brand offers personalized jewelry options like Name Necklaces, Photo Jewelry, Letter & Initial Jewelry, Engraved Cuffs, Personalized Thin Cuff Bracelet, Personalized Charm Bracelets, and other pieces.
Whether it's an anniversary, mothers day, or graduation— this store has it all.
Is Mint And Lily Legit?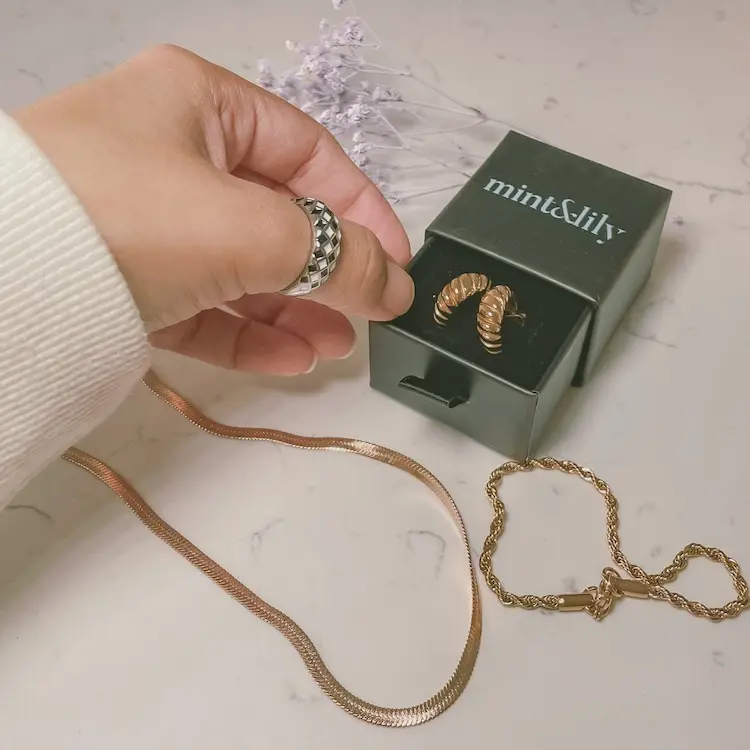 Yes, Mint and Lily has reputable customer reviews and is a legitimate company.
Mint And Lily Reviews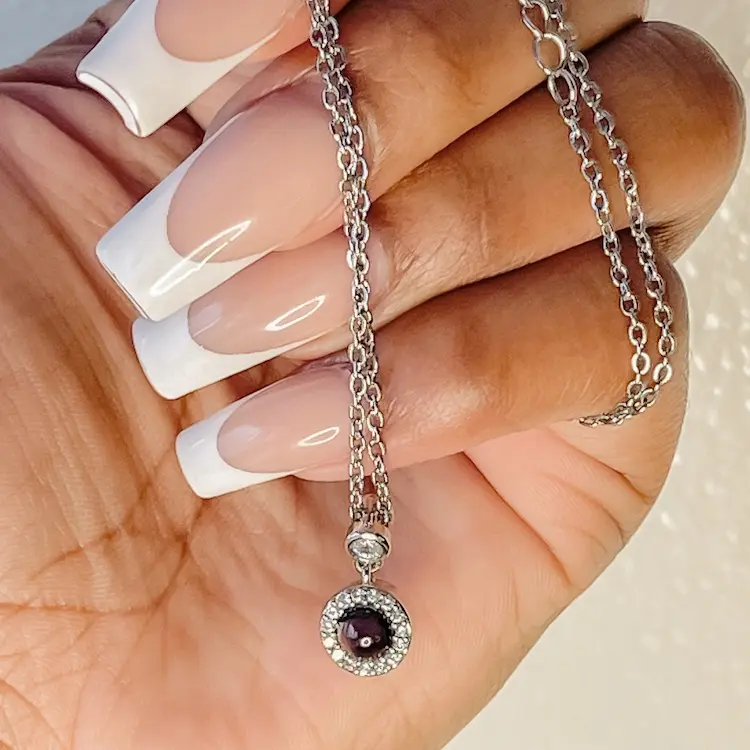 Overall: ★★★★ 4 stars
Customers loved the personalized gift options this brand has to offer and said they were thrilled with their purchases. Many even said they use it as their go-to gift site for family members. In addition, they liked the price, presentation, and product.
However, some people complained about the quality, stating their bracelet was tarnished after only a few months or the picture already came out of their charm.
All in all, positive feedback is the majority, though, especially considering the price.
Shipping: ★★★★ 4 stars
Most customers said the shipping was fast, and the presentation was perfect. Free standard shipping is offered on all U.S. orders over $75, or it's $4.95 for anything over.
There are some complaints regarding shipping speed, some saying it takes longer than they'd like. Overall, though, it doesn't seem to be a huge concern.
Price: ★★★★ 4 stars
Many customers said they can't find better prices anywhere else, especially for something custom ordered for a gift.
Typically, prices are around $30-$70 for custom jewelry like rings, necklaces, and earrings.
Quality: ★★★★ 4 stars
The quality of these products got some mixed reviews. Some said the quality was top notch, while others said the pieces wore down or broke within a few months.
For the price, though, many customers were happy with the quality and said the pieces were sturdy and looked elegant.
Additionally, many argued the quality of the pieces was not just physical but also allowed the gift giver to be sentimental, which is not typically offered in the usual marketplace.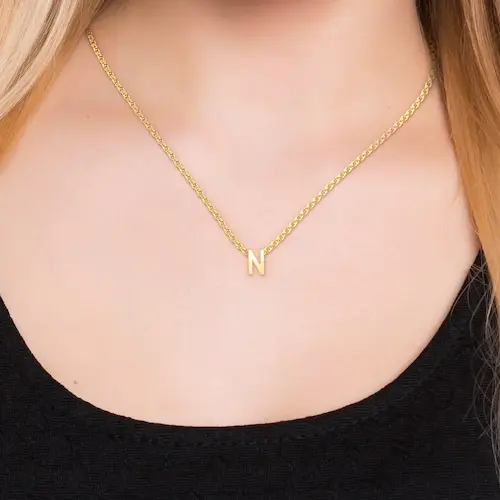 ★★★★ 4.7 out of 5 Stars based on 658 Reviews
This initial necklace is a fan favorite!
It comes in 18K rose gold or gold or silver with any letter of your choice.
The chain length is 16 inches, and the material is hypoallergenic, nickel-free cast material so the pieces will not irritate or discolor.
Most customers say the necklace is the perfect length and is dainty enough to wear every day. It makes a great jewelry essential staple piece.
---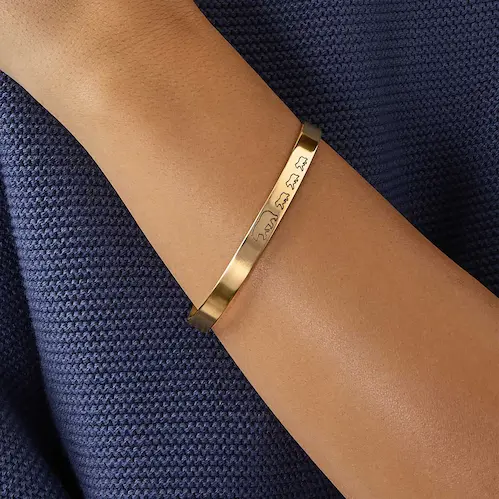 ★★★★ 4.7 out of 5 Stars based on 480 Reviews
This cuff bracelet is a perfect gift for expecting mothers. The number of cubs on the bracelet resembles the mama's kids. You also have the option to add an engraving. How fun is that?
The cuff bracelet is easy to slip on and off and is 18K gold or rose gold plated or silver.
Many customers were so happy with this gift option. They also said it was great for Mother's Day, so be sure to add it to your gift list! ★★
---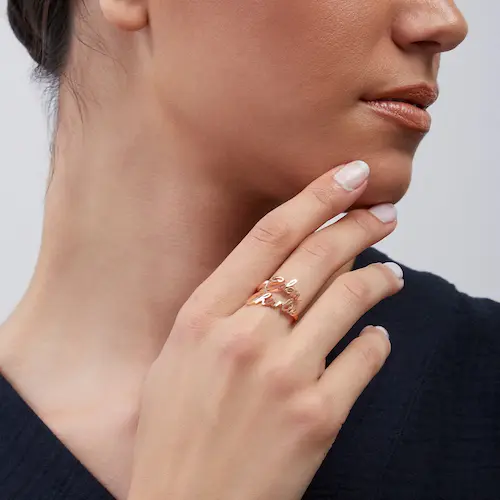 ★★★★ 4.8 out of 5 Stars based on 4,668 Reviews
This ring is perfect for your bestie! It comes in ring sizes 4-11, plus it is adjustable.
It can be customized with the name of you and your best friend or loved one in 18K gold, rose gold plating, or silver.
The cursive lettering was loved by many customers as it has gotten thousands of 5-star reviews.
What Customers Are Saying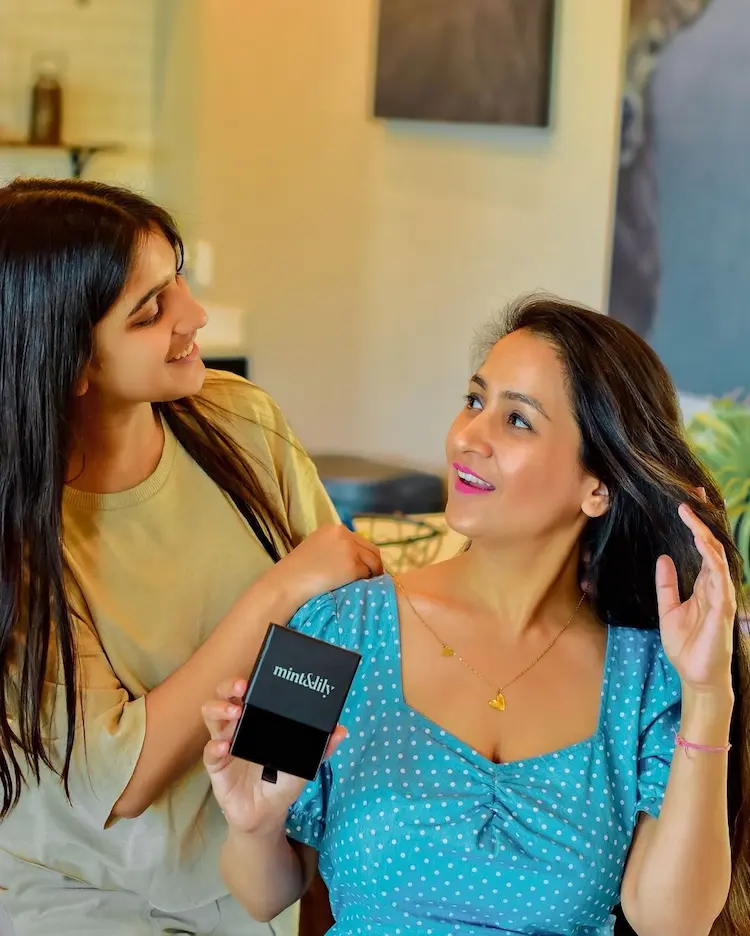 This brand is widely popular, with so many good reviews on Trustpilot. Here's what customers are saying about the brand:
Good quality
Reasonable pricing
Fun gift ideas
Not as high-quality as fine jewelry, but great for the price
Some problems with slow shipping
Customer service seems happy to help resolve issues
In Conclusion: Worth It?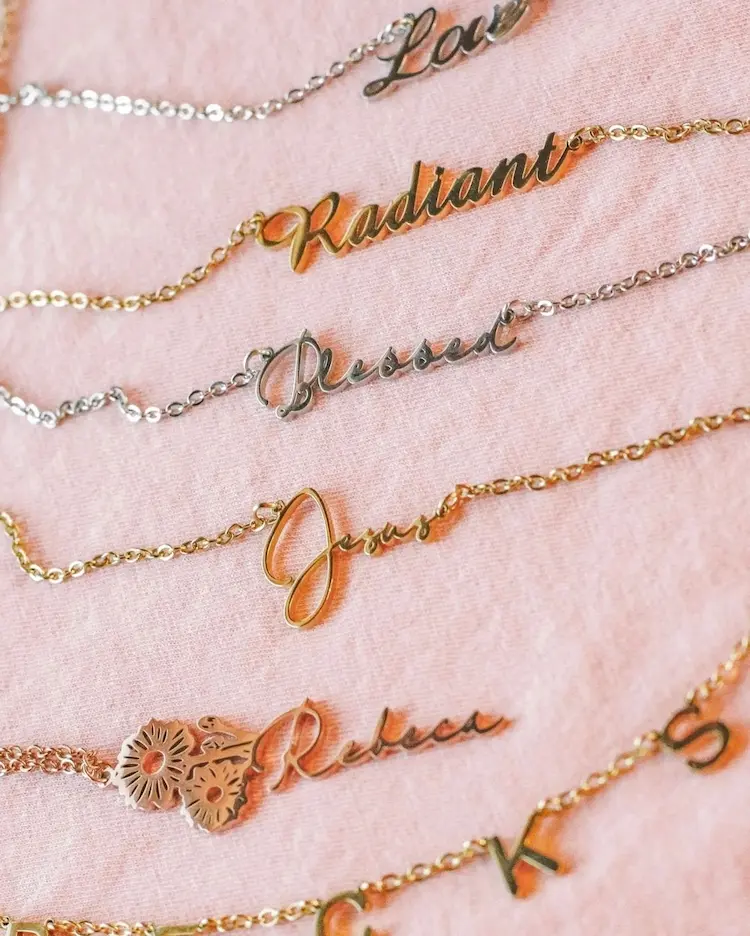 After reading through hundreds of customer reviews, we would say go for it! If you need a fun and cheap gift idea, this is THE place to go. Customers loved the customizable options and fun, quirky thoughts behind the jewelry.
They make great gifts for friends, family members, or even yourself! The quality is great for the price. Just keep your expectations in check since you aren't buying a piece of jewelry worth hundreds of dollars. Overall, it's a steal.
Based on our Mint And Lily Reviews, we approve this brand for all your gifting needs.
Brands like Mint And Lily
FAQs
Where Are Mint And Lily Located?
Mint And Lily pieces are designed in San Francisco, California. 
Are Mint And Lily A Good Brand?
Yes, Mint And Lily have sound, reputable reviews.
What is Mint and Lily's Return Policy?
Any non-personalized items may be returned within 75 days for a refund, but personalized items cannot be returned. The return shipping costs do fall on the customer unless you'd like an exchange or store credit, in which case the shipping is free.