Subscription boxes have been a popular part of the fashion game for the last several years, gaining notoriety with businesses like Stitch Fix (read our review!). They're an easy way to acquire a finely-curated selection of clothing at a reasonable price. Not to mention, they take into account the opinions of expert stylists and alleviate the (often overwhelming) burden of choice.
The Menlo Club is another one of these expert subscription services. If you're wondering if Menlo Club is worth it, we've created in-depth Menlo reviews for everything you need to know before making a decision.


What is Menlo Club?
The Menlo Club is a subscription clothing service for men. For $60 a month or $75 a season (every 3 months), members receive a package of specifically-curated items from Five Four, New Republic, Grand Running Club, or Melrose Place Apparel.
You'll receive a minimum of 2 items per delivery. To get started, shoppers fill out their (very short) style quiz. They'll ask you to indicate both sizes and general style preferences.
If you're wondering what type of styles they offer, their new arrivals is a good place to start!
You'll receive clothing from their four main branches:
Five Four: Offers chic men's clothing for everyday wear. At Five Four, you'll find sweaters, tees, pants, and jackets.
New Republic: This is the Menlo House shoe line. They specialize in everything from casual to classy.
Grand Running Club: As the name suggests, this line is dedicated to activewear.
Melrose Place Apparel: Features comfortable apparel designed exclusively for lounging (and quarantining).
Menlo Club Overview
Menlo Club has been featured in Forbes, Business Insider, GQ, and more. What started with two friends in a house on Menlo Avenue later became a successful fashion subscription for men to access style in an easy, uncomplicated way.
According to their website, they work with award-winning designer Mark McNairy to make sure they can offer the freshest styles for men today.
But, take it from Menlo Club. In their own words, they're a "Community of like-minded men who are driven to reach their goals and look good doing it."
Menlo Club also often has deals for new members (such as 50% off your first shipment). If they don't have a deal when you're looking to buy, you might consider waiting!
Menlo Club Reviews
Overall: ★★★★ 4 stars
All in all, Menlo Club has plenty of positive reviews online, with customers praising the affordability and ease of shopping with them. There were some dissatisfied customers, but it all comes down to whether or not you like other people to pick out your clothes.
Price: ★★★★ 4 stars
At $60 per box, this is a pretty affordable deal compared to some other boxes that charge you a styling fee and the price of each individual item. With Menlo Club, you just pay $60 and receive at least 2 items from their main branches of clothing.
Quality: ★★★★ 4 stars
Most customers agree that the quality of items they receive is great. Some customers didn't like the style of clothes they received, but it seems the quality is always pretty good.
Value: ★★★★ 4 stars
Overall, at only $60 per box, we'd say this is a pretty great deal. It's an excellent way to add a couple of pieces to your wardrobe every now and then, especially if you need help building a wardrobe or just want some expert stylist choices.
Pros
Menlo Club has some key advantages:
Size exchanges are easy–if something doesn't fit, you can exchange it for a different size for free within 30 days of receiving.
Your subscription can be paused or canceled (but, this must be done before the 14th of every month in order to avoid being charged for the following month's box)
Members also receive up to 25% off items in the Menlo House E-Commerce store
Staff are highly accessible to customers through phone, email, and live chat
Ultimately, someone else will decide for you. No more weighing different style and fit options, you'll have your own expert to determine what's best.
Cons
Menlo Club does not allow refunds (only exchanges) & orders may not be cancelled—view their official return policy
There are additional shipping costs outside the continental US
Cancellations must happen before the 14th or else you will be charged for that month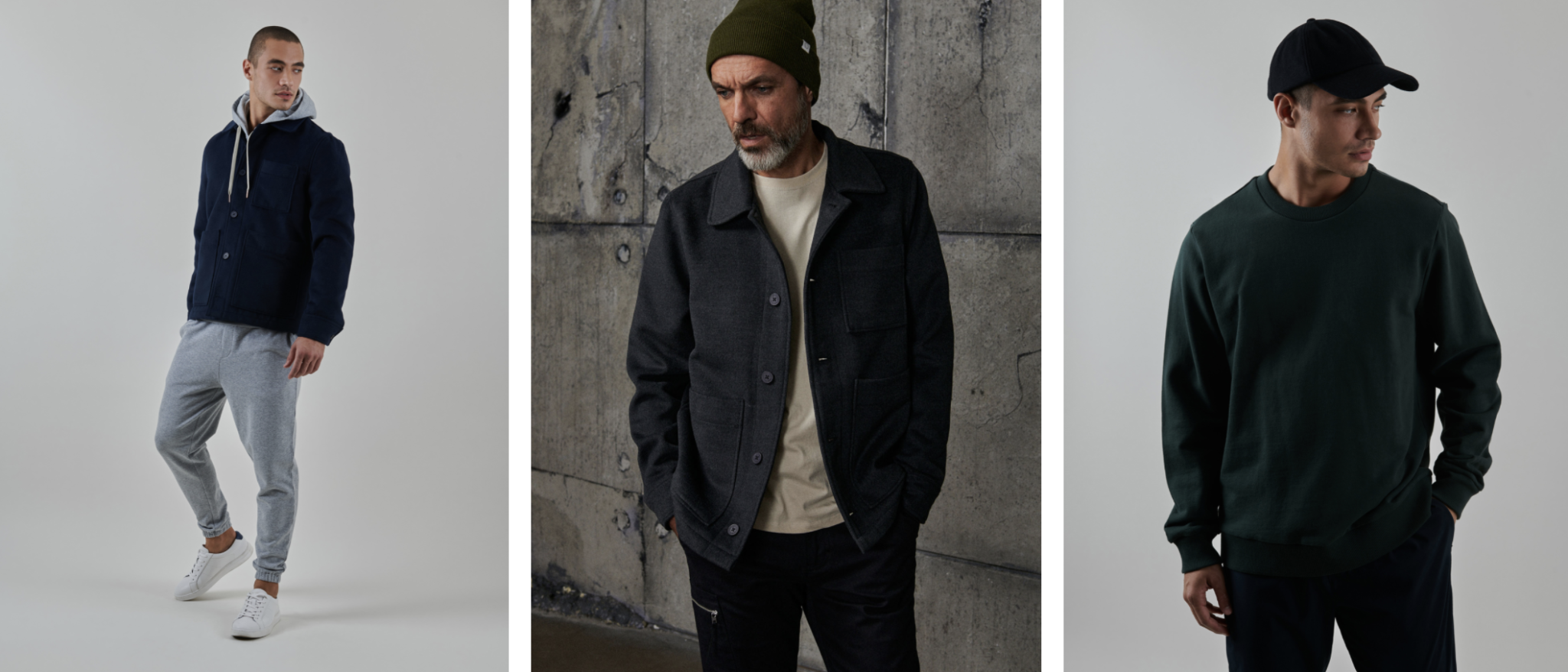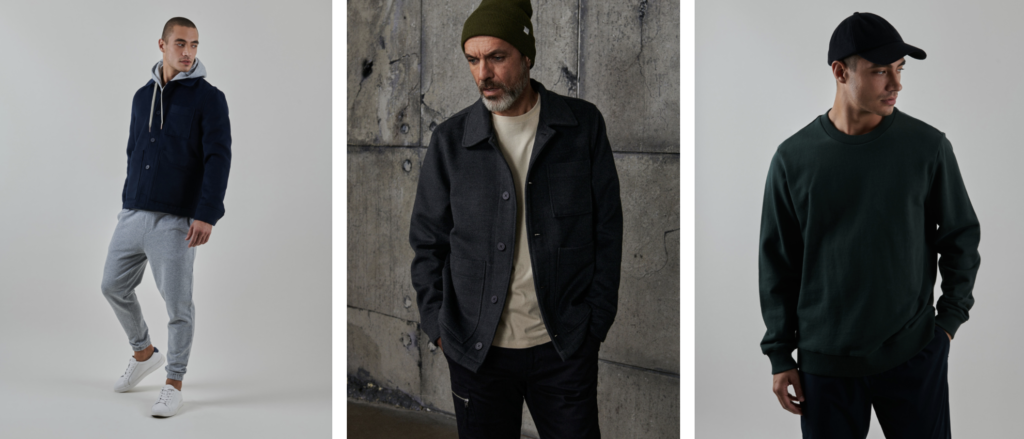 RELATED: The Absolute Best Clothing Subscription Boxes Out There
Menlo Club Customer Reviews
The Menlo Club subscription box has generally positive reviews, with many customers finding the ease of personalized, stress-free delivery appealing:
"Being a workaholic, shopping for clothes is not something I like to do in my downtime, or ever. Menlo Club makes it easy to stay stylish and fresh with their monthly curated packages for just $60, it's not bad on the wallet either compares to other subscriptions I've tried." – Brooke
"The Menlo House club is the best when it comes to mail subscription wardrobe club. They meet you fashion needs providing luxurious clothing at shoestring budget price. They have brands that fit every aspect of your lifestyle from FiveFour denim, accessories and Knits, Grand AC workout and lounge gear to New Republic shoes and boots." – James
"They make it almost impossible to cancel your subscription and the quality of the clothing does not reflect the price." -James
"The Menlo House has very fast and friendly customer service." – Bowie
According to other Menlo Club reviews, here are the top points of feedback from customers:
A lot of customers had postive experiences, while some others say it's not the best
Positive reviews state that they like how convenient it is to have clothes sent to you, and that the price is really affordable
Negative reviews state that they were sent clothes they didn't like, and that it is difficult to cancel
Return Policy
According to their website, Menlo Club does not accept returns, but they can provide an exchange if the sizing is wrong.
We'll admit this isn't the best return policy we've ever seen, so it's something to consider if you want to sign up for their subscription.
The Bottom Line
With a lot of positive Menlo reviews, it's fair to say that customers tend to be satisfied with all that Menlo Club has to offer. This is definitely a service to consider if being surprised by new fashion every month or every few months sounds appealing to you (and if you're someone who doesn't necessarily like shopping for yourself).
Given that you can cancel at any time and they often have fantastic signup deals, there are few disadvantages to experimenting with Menlo Club!
Menlo Club Alternatives
If you decide Menlo Club isn't for you, here are some other options to consider:
UP NEXT: Stitch Fix vs. Trunk Club: Which Stylist Box is Better?