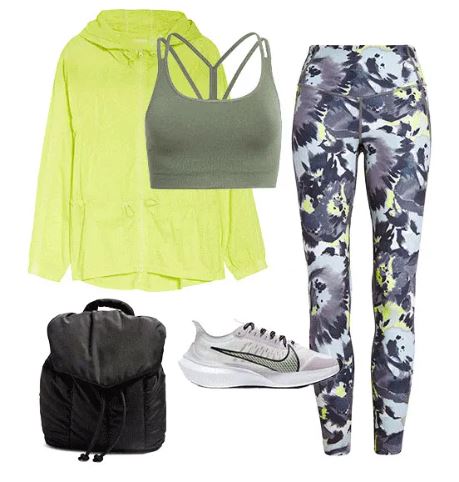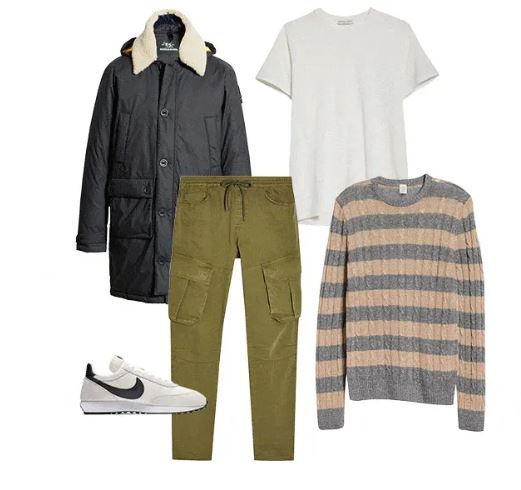 While the idea of personal stylist services is great, it doesn't always work out as well as they make it seem. I've tried multiple options including Stitch Fix, Nadine West, and most recently, Trunk Club! Today, my Trunk Club review will share various clothing items I've received as well as go into their styling ability, clothing prices, and overall thoughts on this service.
How Does Trunk Club Work?
This stylist service sends you 12 handpicked items including clothing, shoes, and accessories to try on at home. You try on everything from the comfort of your home, decide if you want to purchase anything, and send back what you don't want.
The company was purchased years ago by Nordstrom, so they have access to thousands of brands.
You pay a $25 styling fee, which pretty much acts as a deposit. It gets credited towards the items you decide to buy, but it's non-refundable if you decide not to keep anything.
Luckily, if you sign up with the $50 credit deal, you can eliminate this possibility of wasting $25 because your credit will just be applied to the styling fee. Or, even better, the $50 will be applied to any items you keep!
You have 5 days to return your box. You can also message them if you need longer. If you take too long, they will charge you the full box cost, BUT you can still return the items for 30 days.
You are asked multiple questions when you sign up such as your sizes, types of clothes you dislike, budget, and plenty more to help them get a grasp on your style.
They do let you preview your Trunk and change any items you don't like, which is one thing I absolutely love that some other stylist services don't offer.
Pricing
Once I heard that Trunk Club was owned by Nordstrom, I assumed the clothing would be expensive (especially since they ask for your budget range and the lowest you can pick is $50–$100).
However, when I made a note to my stylist that I'd love to stay under $50 if possible, almost everything in my box was under $50 aside from items like large coats and shoes. I've actually received many tops in the $20–$30 range, so they definitely have affordable options.
They are also able to price match their clothing within 14 days (only if it goes on sale on their own website, not competitors).
---
My Honest Trunk Club Review
Styling Ability
This is definitely one of the most important features since it's pretty much the entire point of the subscription, yet many other services I've tried don't do that great of a job. With Trunk Club, I was very pleasantly surprised!
My stylist captured my style incredibly well on the first try (a little too well because I didn't want to spend $400 on the whole box, but I was tempted)!
I think this is for a couple main reasons. For one, I gave them two Pinterest boards that encaptured my style very well. Many other Trunk Club reviews let me know that I should do this, so I'm glad I did.
Also, Nordstrom carries many brands that I absolutely love and shop frequently like Topshop, Free People, etc. These stores offer hundreds of items that match my style perfectly, so I think it was easy for my stylist to find some good things.
Finally, I was able to preview everything my stylist picked for me and tell them what I didn't want. I love this feature. I only swapped out a few things – I didn't even dislike the styles of anything, they were just either too pricey or too similar to some things I already had in my closet.
They also have a "style swipe" section where you swipe right or left on styles to help your stylist get a better feel for what you like, but I didn't do this.
Returning
I was worried when I learned they ship through UPS since it usually costs to have them pick up your packages, but luckily, you're able to schedule a free pickup! When you receive your trunk, you receive an email with instructions to schedule. 
You can also drop your return off at a UPS location, but who has time for that?
---
Bottom Line
To sum up my Trunk Club review, they have truly been my favorite stylist service so far. They've captured my style amazingly and seem to have trendier styles, which I assume is because they have access to Nordstrom's collection.
I also love that they let you preview the box and remove what you don't want. When signing up, I'd definitely recommend attaching a thoughtfully created Pinterest board and letting them know your budget because items can easily get expensive. Plus, with a generous $50 credit towards your first box, why not try it out?