For many, hair is a huge part of character and identity, so it makes sense that we want to take care of it as best as we can.
Since there are so many hair care brands, sometimes there's hesitation when it comes to branching out and trying new products.
One of those brands is Living Proof, a hair care company that states its products are "Science in Action."
If you're wondering how Jennifer Aniston gets such great hair, her answer is Living Proof, as she used to be a spokesperson for the brand.
In this Living Proof review, we're going to see if Living Proof lives up to its prestige and recommend some of the brand's best products.
What is Living Proof?
Living Proof is a hair care company that offers hair products based on science and technology such as shampoos, conditioners, hair masks, and heat protectants.
A science-first company, Living Proof aims to create hair care products that solve hair problems.
Living Proof Overview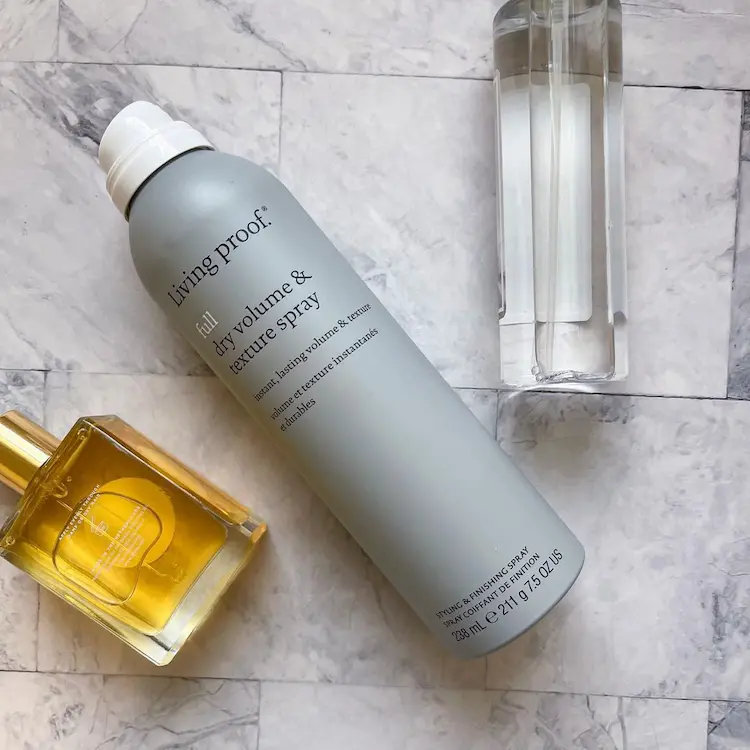 Founded in 2005 by a group of hairstylists and MIT (Massachusetts Institute of Technology) professors and scientists, Living Proof is a product of science and passion aimed at creating real results for real hair problems.
Living Proof prides itself in being at the forefront of hair technology, and continues to evolve its formulas and products in the company's own laboratories in Boston.
With that being said, let's get into the company reviews!
RELATED: 11 Best Shampoos at Ulta Worth Buying
Living Proof Reviews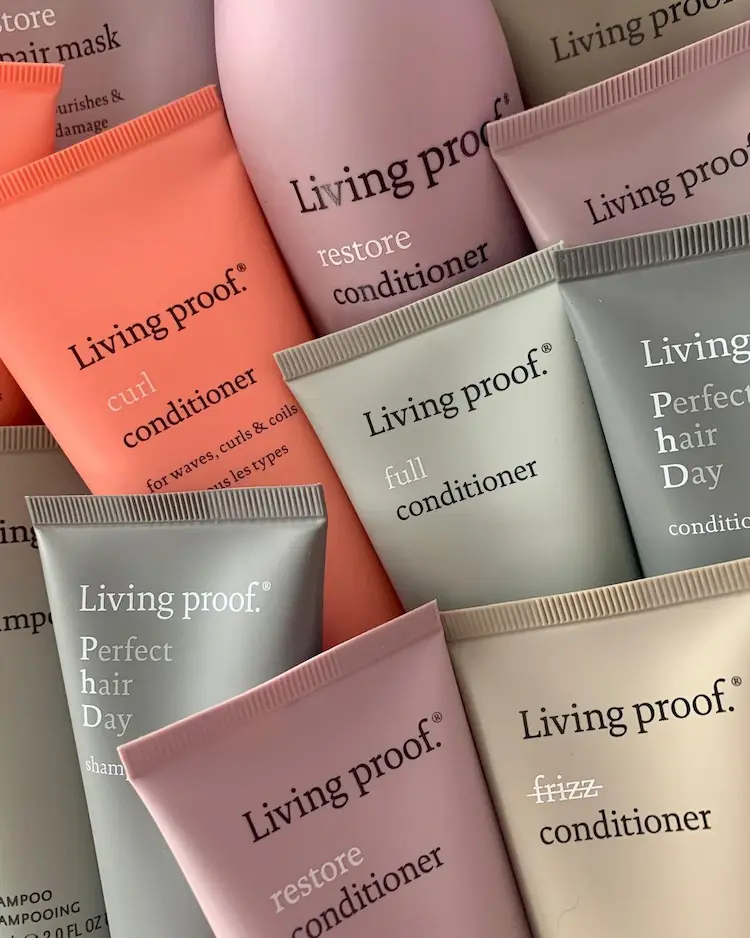 Overall: ★★★★ 4 stars
Living Proof's awesome technology and practices have customers raving over their products. Customers say the quality is great, their hair is healthier, and a little goes a long way.
There are some customers who don't feel the products are worth the price, but all in all, Living Proof is a great hair care brand.
Price: ★★★★ 4 stars
Individually, Living Proof's products range from $30 – $40.
Customers who left reviews of this brand think it is somewhat overpriced, so the products are more a luxury than an everyday expense.
However, there are other customers who don't mind splurging on Living Proof products since it makes their hair feel so amazing.
Formulas: ★★★★ 4.5 stars
Since Living Proof is super big on being a science-based company, it's no wonder the brand has over 100 patents dedicated to its formulas, compositions, and treatments.
Living Proof claims to be sulfate-free, paraben-free, cruelty-free, vegan, and silicone-free.
In fact, Living Proof has a "How We Formulate" page on its website describing just exactly the scientific processes behind creating its products.
Of course, due to customer complaints about hair loss after using some of Living Proof's products, it's still important to research products that are best for your specific hair type.
Products: ★★★★★ 5 stars
In terms of the range of products, Living Proof offers over 40 different products for different hair types.
Living Proof has hair care lines for fine hair, thick hair, curly hair, and frizzy hair. Additionally, the brand offers products for volumizing, restoring, and anti-frizz.
With shampoos, conditioners, hair treatments, and styling products, Living Proof has something for everybody.
With that being said, let's get into some reviews for Living Proof's most popular products!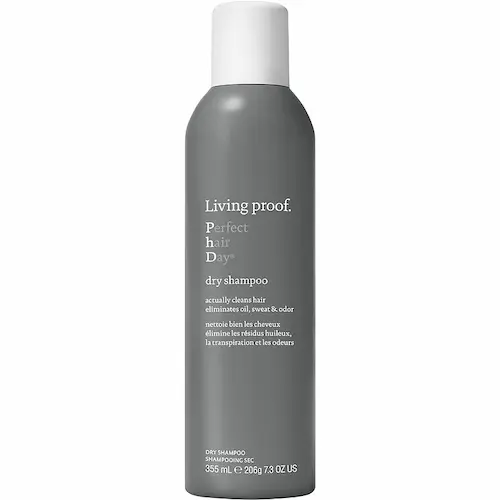 ★★★★★ 4.5 stars (1916 Reviews)
One of Living Proof's star products, the Perfect Hair Day Dry Shampoo is perfect for any hair type and texture.
Want to skip washing your hair? No problem, because this dry shampoo absorbs oil, sweat, and odors, and additionally leaves hair looking fresh and clean!
Customers who use this dry shampoo are absolutely in love with how light the formula feels and how the scent of the product isn't overpowering or overwhelming.
One of the reasons why the Living Proof Perfect Hair Day Dry Shampoo stands out from other dry shampoos is due to the healthy hair molecule in the formula, which reduces surface friction.
The formula also has odor-neutralizers and a microporous mineral blend that quickly absorbs sweat and oil.
Price-wise, the standard 4oz sits at $28, the 1.8oz traveler size is $15, and the jumbo-sized 7.3oz is $41.
---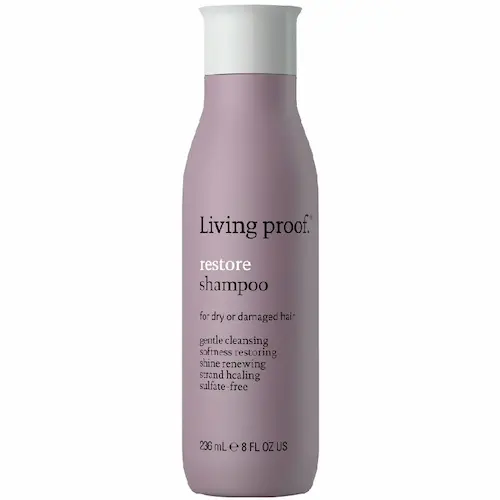 ★★★★★ 4.7 stars (192 Reviews)
This popular Living Proof shampoo is primarily best for damaged hair.
Either from having bleached hair, split ends, or dyed hair, this shampoo acts as an effective cleanser that removes dirt, sweat, oil, and product buildup from your hair.
Living Proof also claims that after one wash of the Restore Shampoo paired with the Restore Conditioner, there is a 70% breakage reduction.
Customers who've used this product are generally super satisfied with how smooth and soft their hair turns out after using the shampoo.
However, some customers added minor critiques, saying the shampoo has a strong scent.
An 8oz bottle of the Living Proof Restore Shampoo sits at $30, while there is also a 24oz bottle for $62. A 2oz traveler size is also available for $15.
---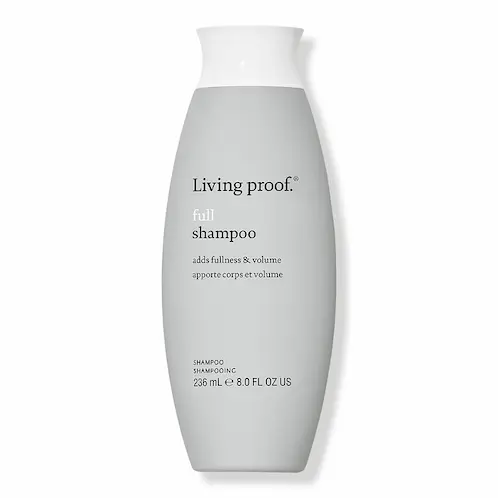 ★★★★★ 4.7 stars (206 Reviews)
The Living Proof Full Shampoo is ideal for fine and flat hair.
Living Proof promotes this as a product that gently removes residue from the hair and keeps hair looking cleaner for longer.
This formula includes amaranth peptides, which are meant to give your hair a plumper, fuller look.
With that being said, the product seems to be perfect for thin and oily hair. Customers with find hair say it brought volume to their hair and didn't make it greasy or oily.
Like the Restore Shampoo, the Living Proof Full Shampoo is $30 for the standard 8oz, $15 for the 2oz travel size, and $62 for the 24oz.
---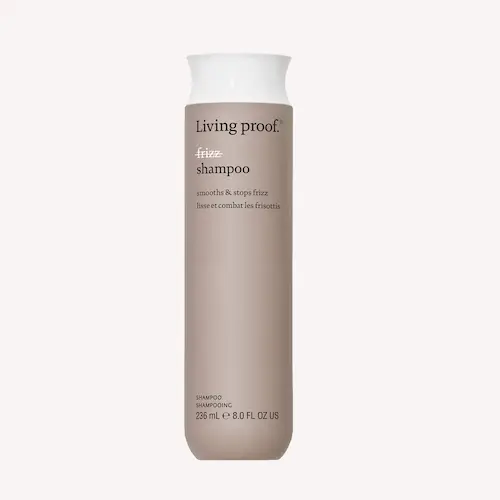 ★★★★★ 4.7 stars (192 Reviews)
The Living Proof No Frizz Shampoo is perfect for hair types that are naturally frizzy or get easily frizzy due to weather conditions like humidity.
The main benefits of this shampoo include gently cleansing the hair from dirt and buildup, as well as blocking humidity using jojoba esters to help smooth and combat any humidity you come in contact with.
Customers who used this product are overall really impressed and satisfied with how shiny and manageable their hair turned out to be after washing.
What seems to be a consistent critique of the Living Proof's shampoos is how hard it is to wash off. Customers advise to rinse very thoroughly. Otherwise, it's a fantastic product perfect for all hair types.
Like the other shampoos, the Living Proof No Frizz Shampoo comes in 2oz $15, the standard $30 8oz, and the jumbo-sized $62 24oz.
What Customers Are Saying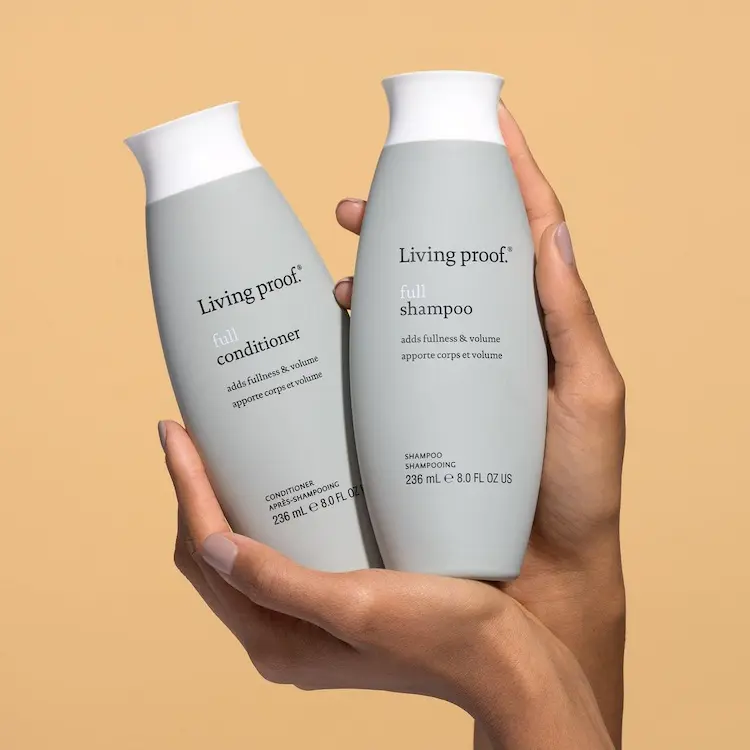 If you need more opinions from real customers, we got you covered.
We scoured the web and made a list of the most common points made by Living Proof customers for your convenience:
Living Proof has great formulas
Leaves hair soft and smooth
You have to rinse out the shampoo really thoroughly
Some say the products are too pricey
The formulas are very hair type-specific, so do research on what products your hair needs
To Wrap It Up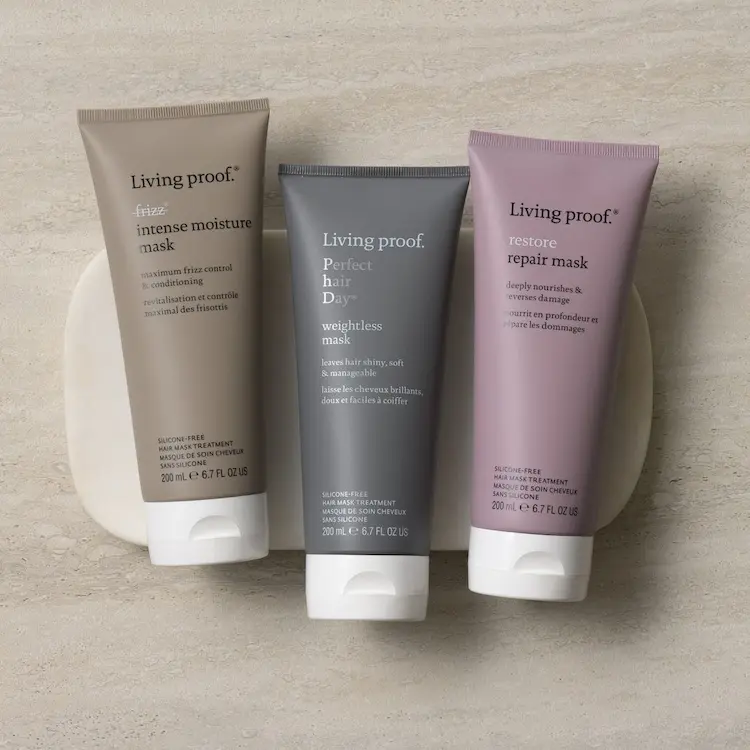 Living Proof is an admirable brand that is really approaching hair care in an impressive way.
We think it's totally worth it to pick yourself up a shampoo and conditioner duo to see if it lives up to the hype for your hair!
However, if you're not sold on Living Proof but want similar brands, we have some picked out for you to try.
Return Policy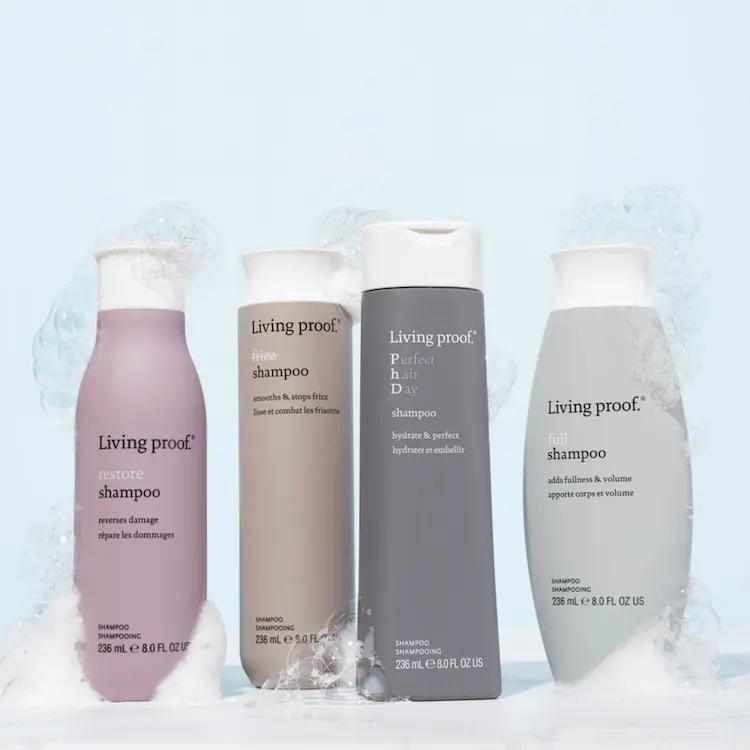 Living Proof offers free returns within 45 days of purchase. As for exchanges, Living Proof does not currently have an exchange policy.
FAQs
Is Living Proof good for your hair?
Considering Living Proof has generally high reviews from their customers, we think their products can really help with specific hair issues so long as you are choosing the right product for your hair. Of course, everyone has different hair types and textures, so not everyone is bound to have the same experience as others. 
Where can I buy Living Proof?
Is Living Proof worth it?
Based on reviews, we think Living Proof is worth it. With such science-based formulas aimed to solve hair problems, we think it's worth a try to see how your hair feels afterward. 
Living Proof Alternatives