Looking for luxury can be a fun-filled adventure, but how do you know which luxury brands are meant for your aesthetic?
The amount of luxury brands has increased over the years as customer loyalty and the desire for high-quality products increase. Check out our Kate Spade vs Coach comparison to see which offers the best collections and prices.   
RELATED: 16 Brands like Kate Spade (Affordable Luxury)
Kate Spade vs Coach
Coach has been a luxury leather brand since 1941 giving its customers high-quality leather purses, bags, and wallets. Kate Spade was founded in 1993 and offers customers leather bags as well as clothing, jewelry, and accessories.
Since these luxury brands offer similar products, here is a list of the main points for each brand:
Kate Spade
Coach
–Luxury lifestyle brand

-New products are available for each season

-Clothing, jewelry, home, and shoe collection

-Main collection is purses/handbags

-Prices range from $10 to $5,000

–Limited amount of products for each season

-Good sales section

-Invest in women's mental health organizations

-Offers free shipping on all orders

-Free returns within 30 days of purchase
–Luxury leather brand

-Innovative, unique products every season

–Women's and men's clothing collections

-Huge purse and bag collections updated every season

-All products range from $14 to $3,000

-Offers a wide variety of purse styles including customization 

-High-quality fabrics and materials used

-Sustainable collection of products called Coach (Re)Loved

-Free shipping on all orders

-Free returns instore or online within 30 days of purchase
Kate Spade vs Coach
What They Offer
Kate Spade offers a wide variety of products with a focus on clothing and purses. For clothing, they have dresses, tops, swim, sets, and even a special wedding guide.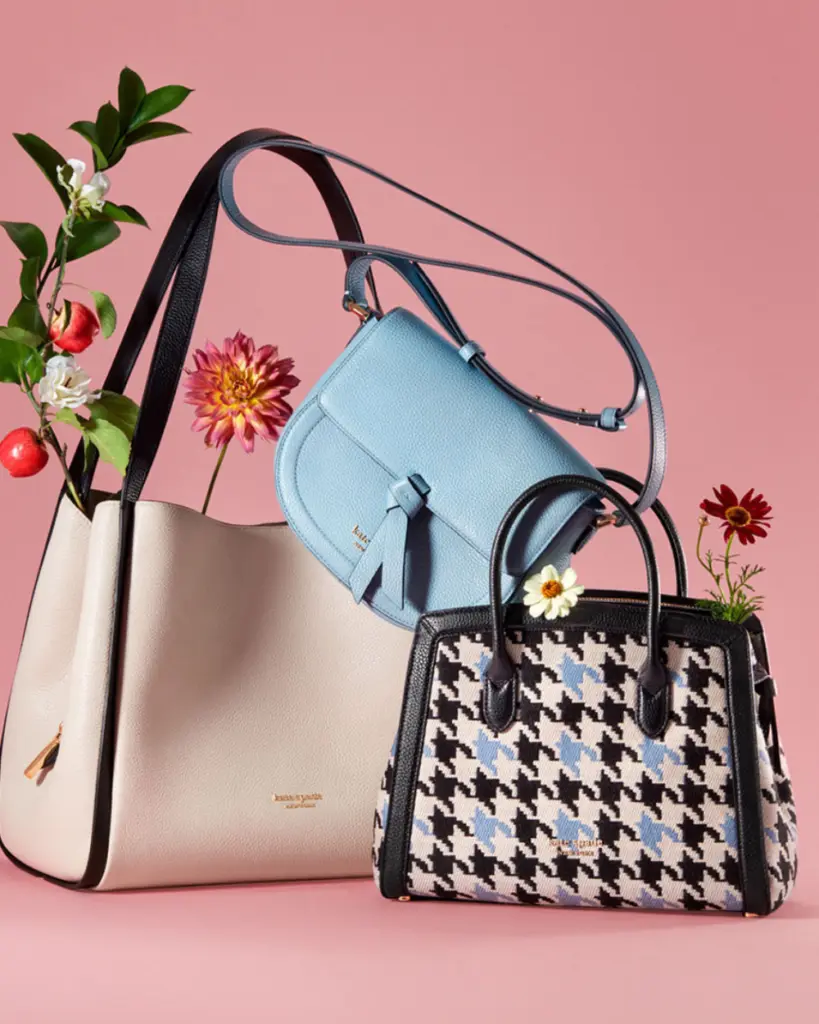 Other collections are jewelry, wallets, shoes, accessories, and home. Each one has specialty items that make Kate Spade the place to find unique pieces.
Coach has many different products you can choose from but the focal point is bags. Their bags collection has 8 different style options as well as a customization tool for those special, unique gifts.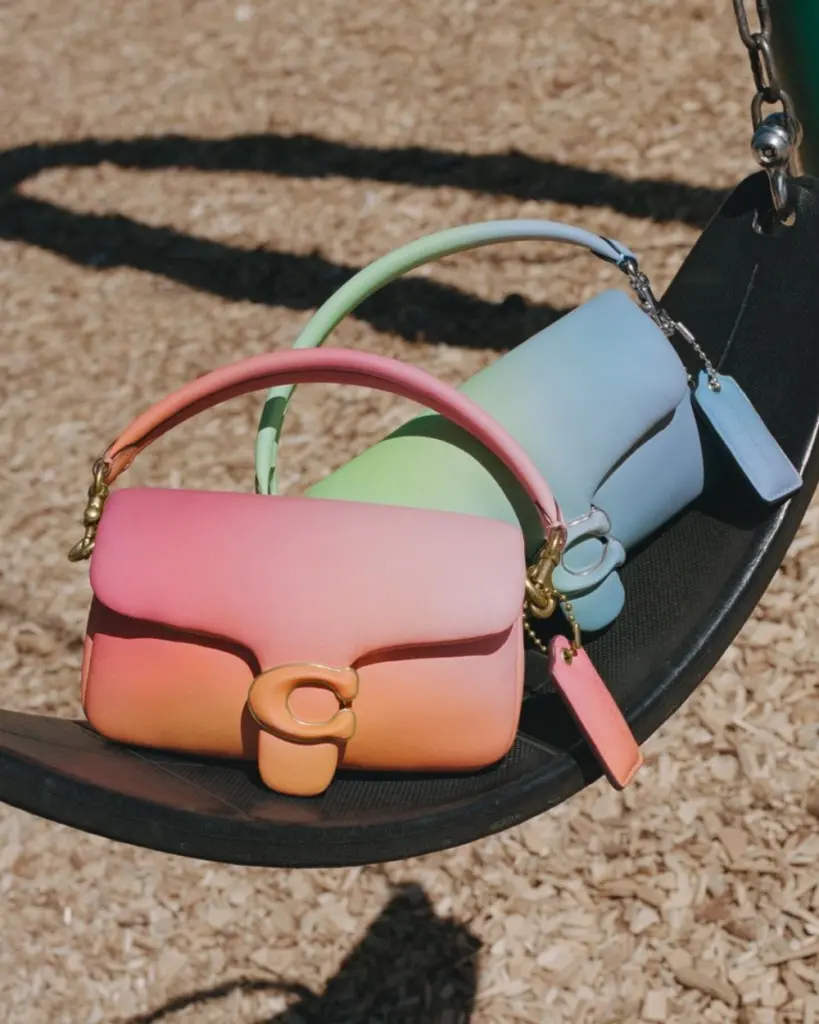 For bags, Coach has also created a Coach (Re) loved collection offering sustainable products. Men and women both have collections including ready-to-wear styles, shoes, accessories, and gifts.
Pricing
Kate Spade's clothing and outfit accentuating products range from $10 to $500 whereas their home collections range from $15 to $5,000.
All of Coach's products range from $14 to $3,000. Their customizable products vary in price depending on the product, colors, and embellishments chosen.
Sizing
For tops, Kate Spade offers XXS to 2XL. Dresses and pants come in sizes 00 to 16. Bracelets and necklaces are one size but their rings are sizes 5 to 8.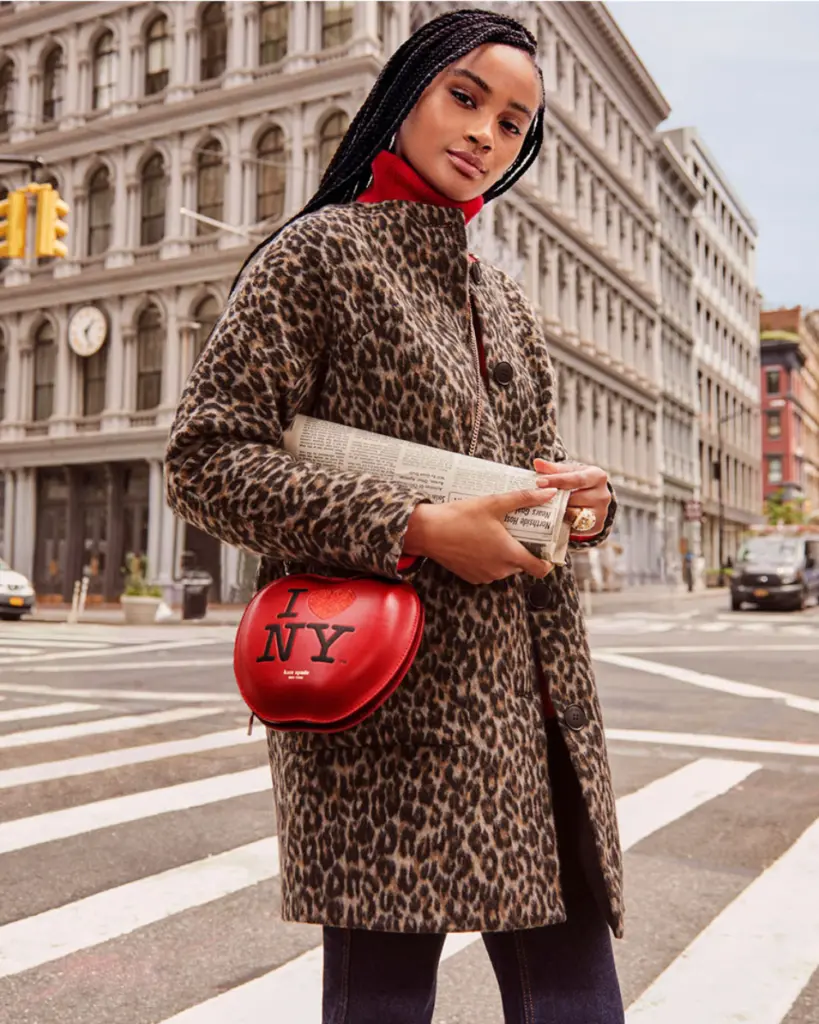 The purses, handbags, and wallets all vary in size with the wallets being the smallest. They offer crossbodys, totes, belt bags, shoulder bags, backpacks, satchels, and even laptop bags so everyone can find their perfect purse.
Coach's women's ready-to-wear products are sized from XS to XL and 00 to 14. All men's ready-to-wear products use sizes XS to 2XL.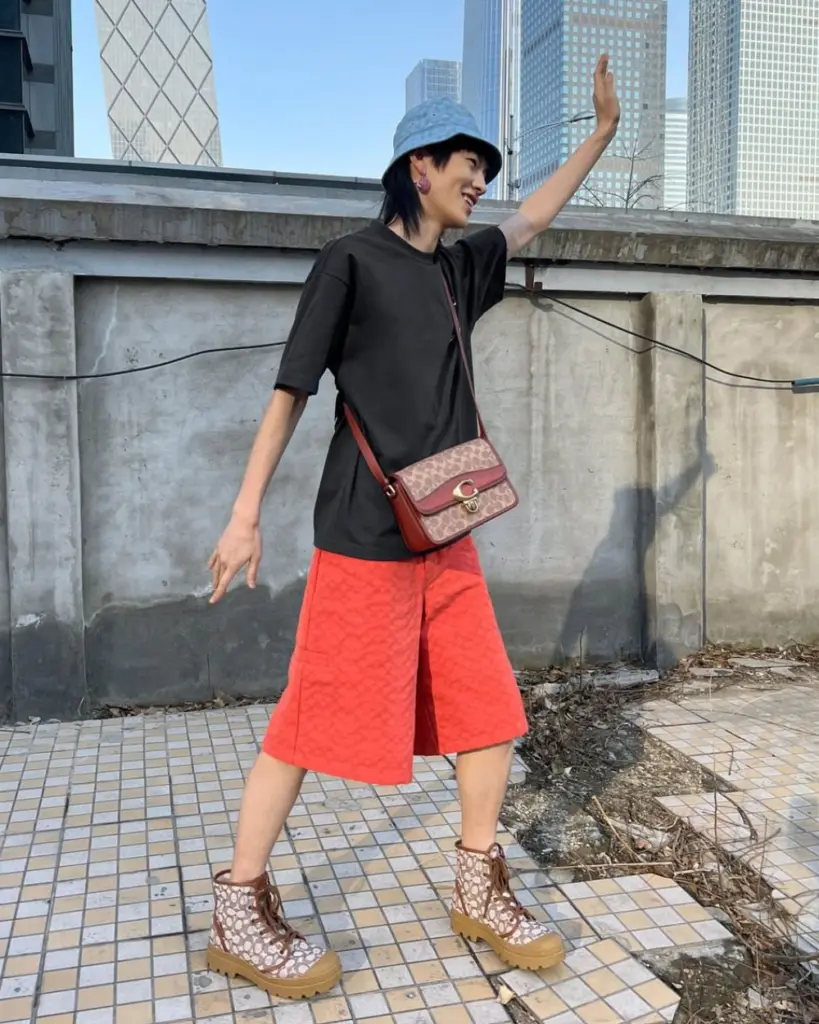 Bags are the widest range of sizes Coach has to offer with everything from belt bags and wallets to briefcases and carryalls.
Quality
To start off, their jewelry is primarily gold with floral designs or their spade logo intricately placed in the piece. The gold is paired with bright colors to give each outfit a fun splash of color. Kate Spade's designs are usually very recognizable.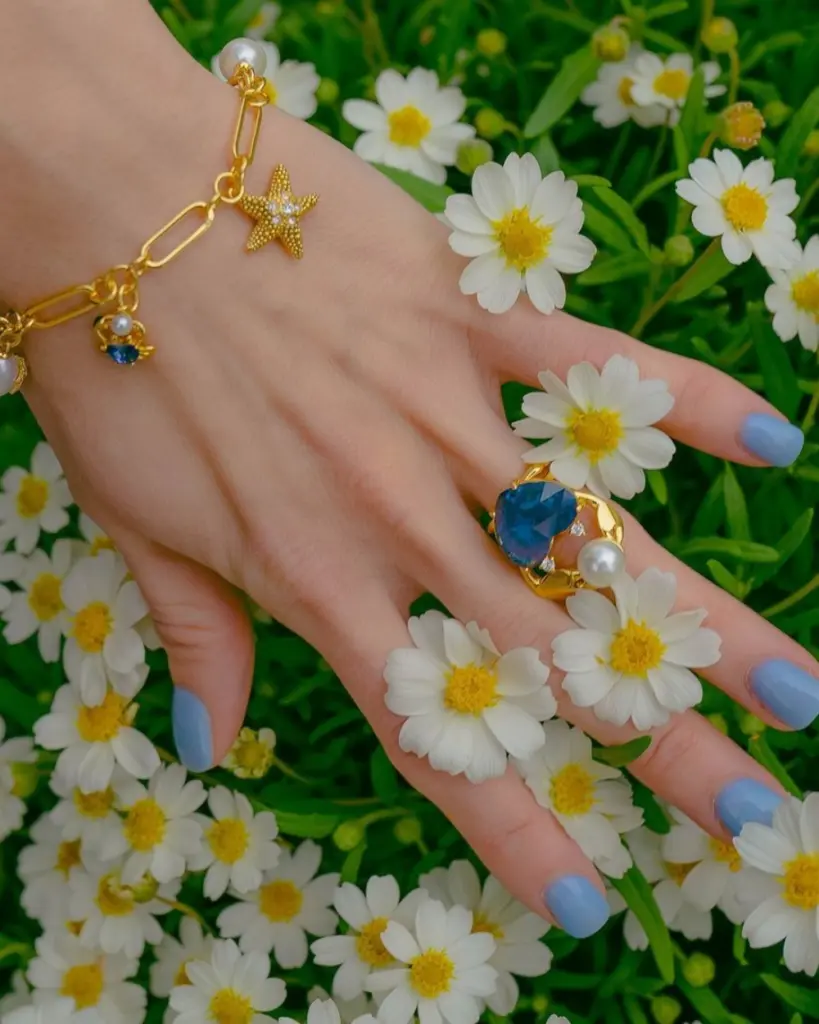 Purses are made with either Saffiano leather, Italian leather, suede, wicker, or canvas depending on the design.
Their clothing uses cotton, polyester, elastane, and other blends to give you durable, comfortable products.
Kate Spade is also starting to engage in the fashion sustainability movement by working with the Sustainable Apparel Coalition to track their material's negative impact and decrease it.
Coach prides itself on crafting high-quality, durable, unique bags. They use real leather and refined pebble leather when manufacturing their bags to ensure the best products.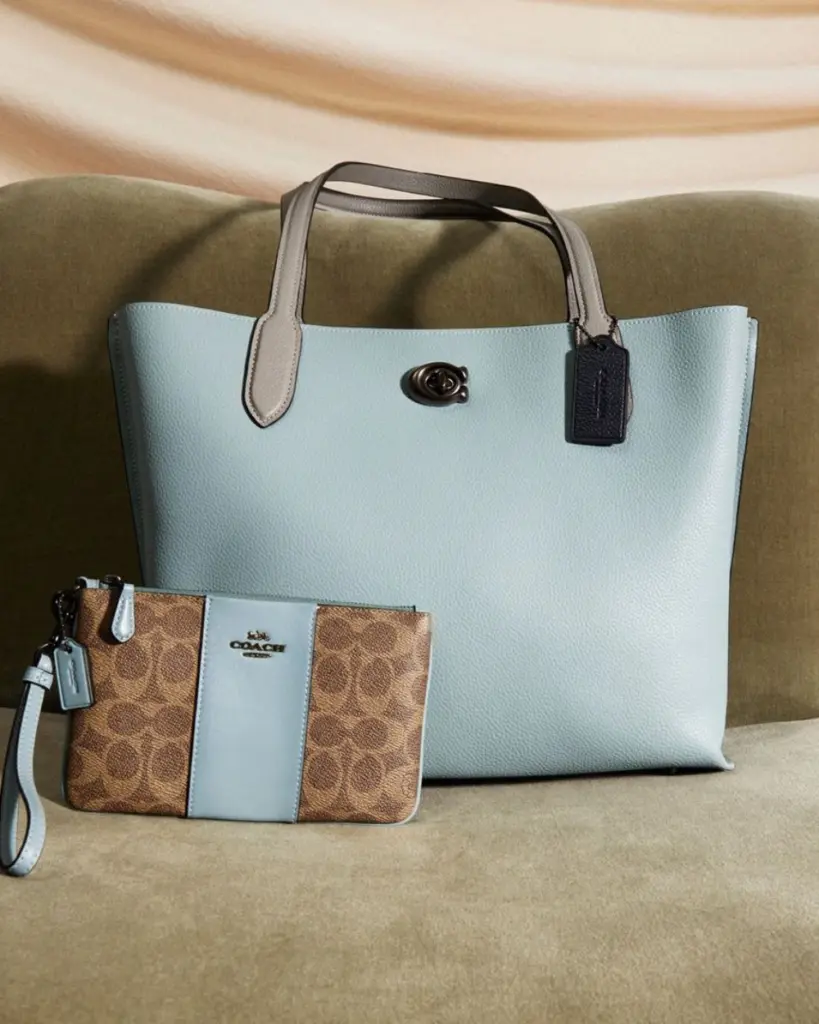 Coach has also created a Coach (Re) loved collection that has restored, upcrafted, remade, and vintage bags for you to purchase helping develop a circular product lifecycle.
The ready-to-wear fashion is primarily crafted with organic cotton, polyester, viscose, and leather.
77% of Coach's leather products and 99% of their footwear are sourced from gold or silver-rated tanneries. Their rating comes from the Leather Working Group proving they've achieved the highest environmental standards.
Customers' Thoughts:
Interestingly enough, the reviews of each brand's websites aren't as high as expected. Here are the main points of feedback from customers:
Some customers had issues with Coach customer service
Some say Kate Spade's products have recently going down in quality
Coach is higher quality than Kate Spade, but also more expensive
Kate Spade has trendier styles while has more classic looks
In Conclusion: Is There A Winner?
The brand you should opt for really comes down to personal preference in style. Kate Spade is a bit trendier and more affordable whereas Coach tends to lean toward more classic looks. Some customers also say Coach has better quality.
In the end, no matter which brand you choose, it might be best to shop in-person, if you can. Many customers had better luck finding products from in-person shopping.