Jewelry is a great way to elevate any outfit, but it's not a cheap habit if you frequently shop for new jewelry.
Luckily for you, there are a ton of affordable online jewelry retailers to choose from that offer everything from statement pieces to dainty and light jewelry, and one upcoming brand is called Jenny Bird. 
Jenny Bird is a Canadian fashion jewelry brand that self-proclaims its products as striking, wearable, and long-lasting. But is this really the case?
Read our Jenny Bird jewelry review to learn more about our experience with the brand and what we think.
What Is Jenny Bird?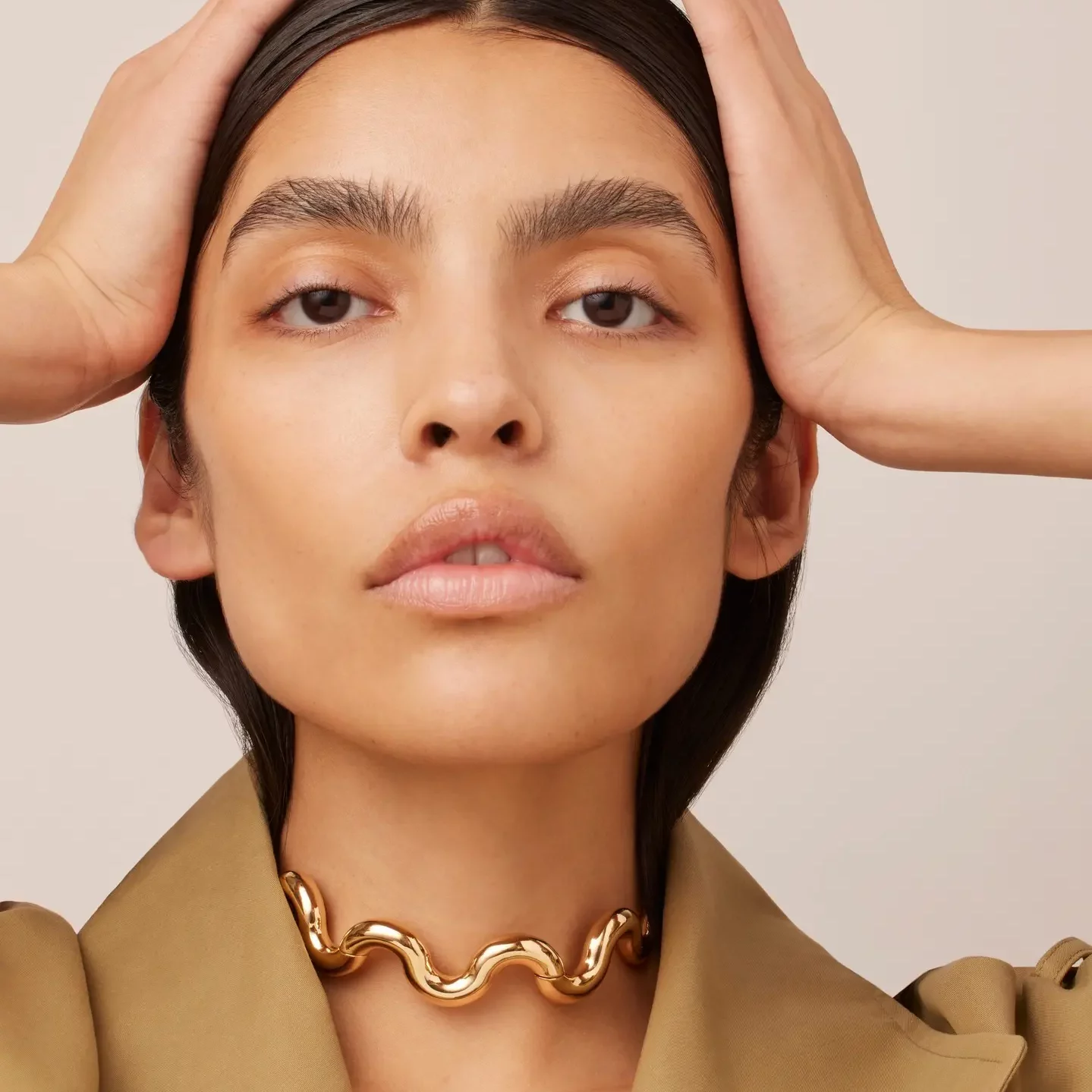 Jenny Bird is an online jewelry store founded in Canada in 2008. Jenny Bird first started designing and selling handbags, then expanded into selling jewelry in 2010.
The brand has grown tremendously over the years and is now available in select retail locations and features beautiful jewelry for women.
Jenny Bird Jewelry Reviews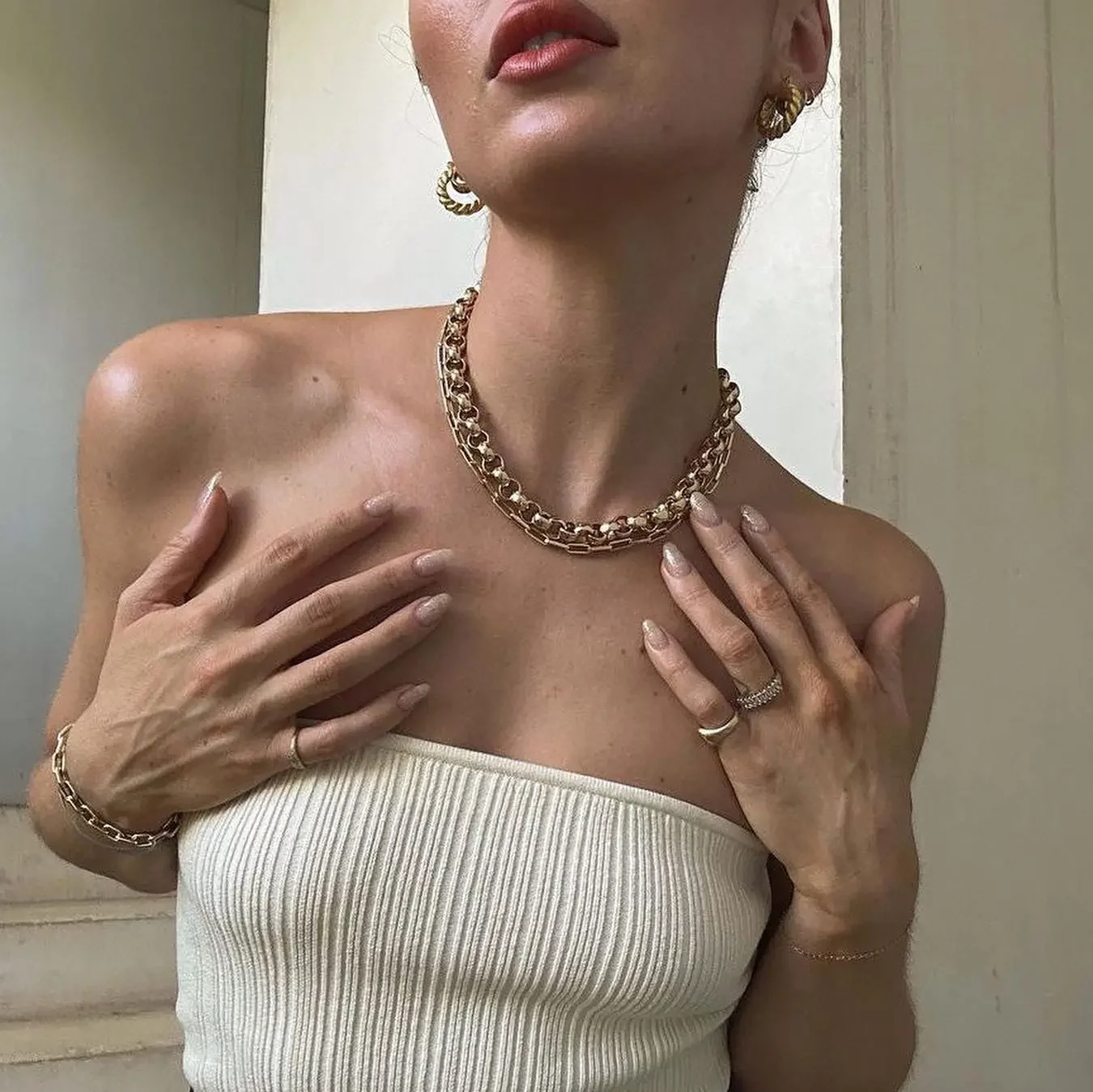 Overall: ★★★★ 3.75 stars
In general, Jenny Bird has some great reviews across the board. We also tried a few pieces from the brand and have loved them so far! We love how their style is somehow minimalist and statement-making at the same time (like their unique squiggle choker, for example).
The jewelry brand is well-known on social media and offers a large range of decently priced jewelry. Although not the most affordable jewelry brand out there, you get what you pay for when it comes to quality.
Price: ★★★★ 4 stars
If you're looking for stylish and cute jewelry at a mid-range price point, definitely check out Jenny Bird. 
Jenny Bird's jewelry is relatively affordable and is a perfect place to shop if you want to treat yourself or one of your loved ones to something special. 
Some customers do think Jenny Bird is overpriced, but you can find pieces of jewelry within anyone's budget. You can expect Jenny Bird's pieces to range from $100 to $325.
Quality: ★★★★ 3.75 stars
We love that Jenny Bird is super transparent about what its materials are made from.
Jenny Bird states that most of its pieces use brass and stainless as the base metal, which is then electroplated in either 14k gold, rhodium, or silver.
Jenny Bird also uses freshwater pearls, glass beads, and recycled copper and steel.
However, when it comes to ear cuffs, studs, and huggies, they use solid 14k gold.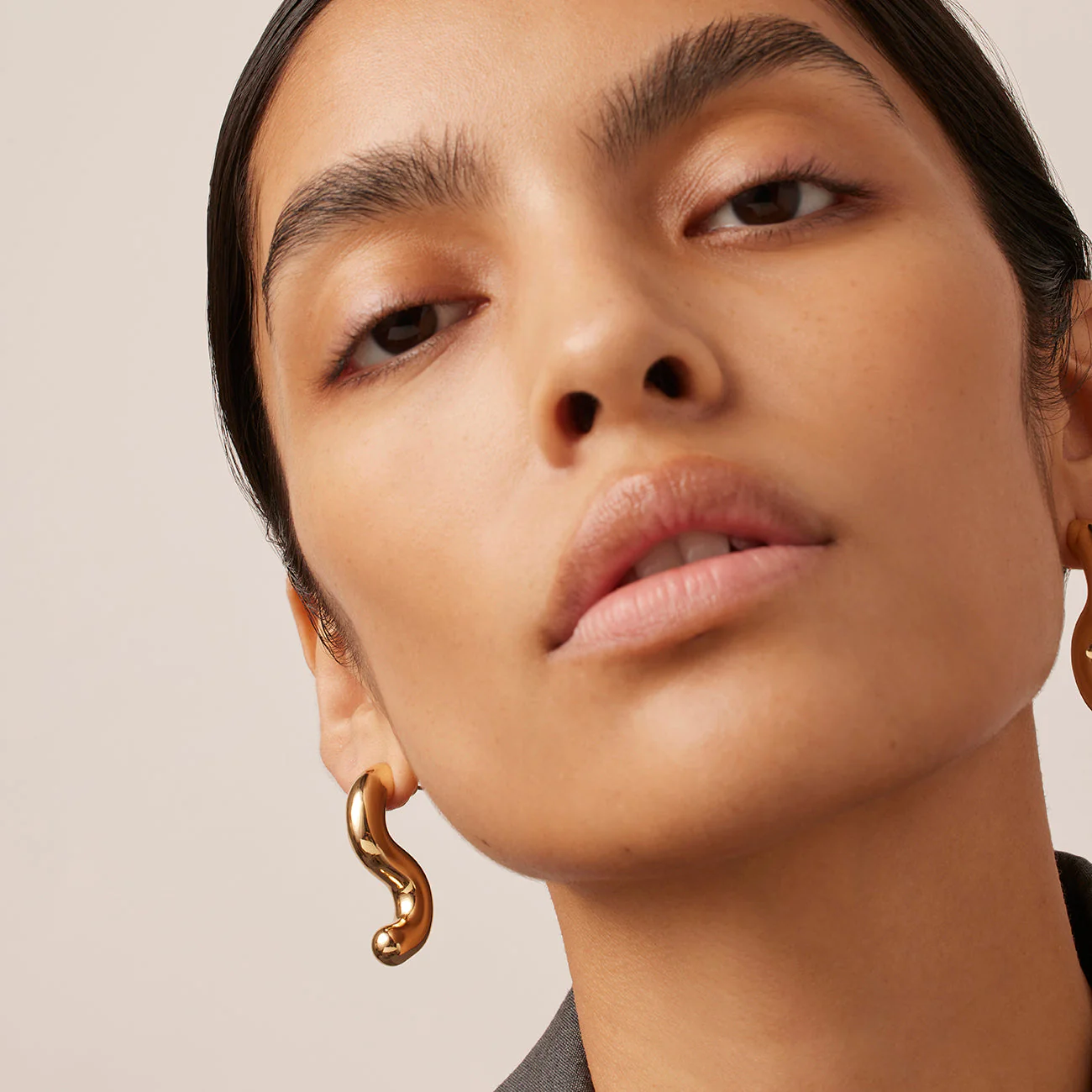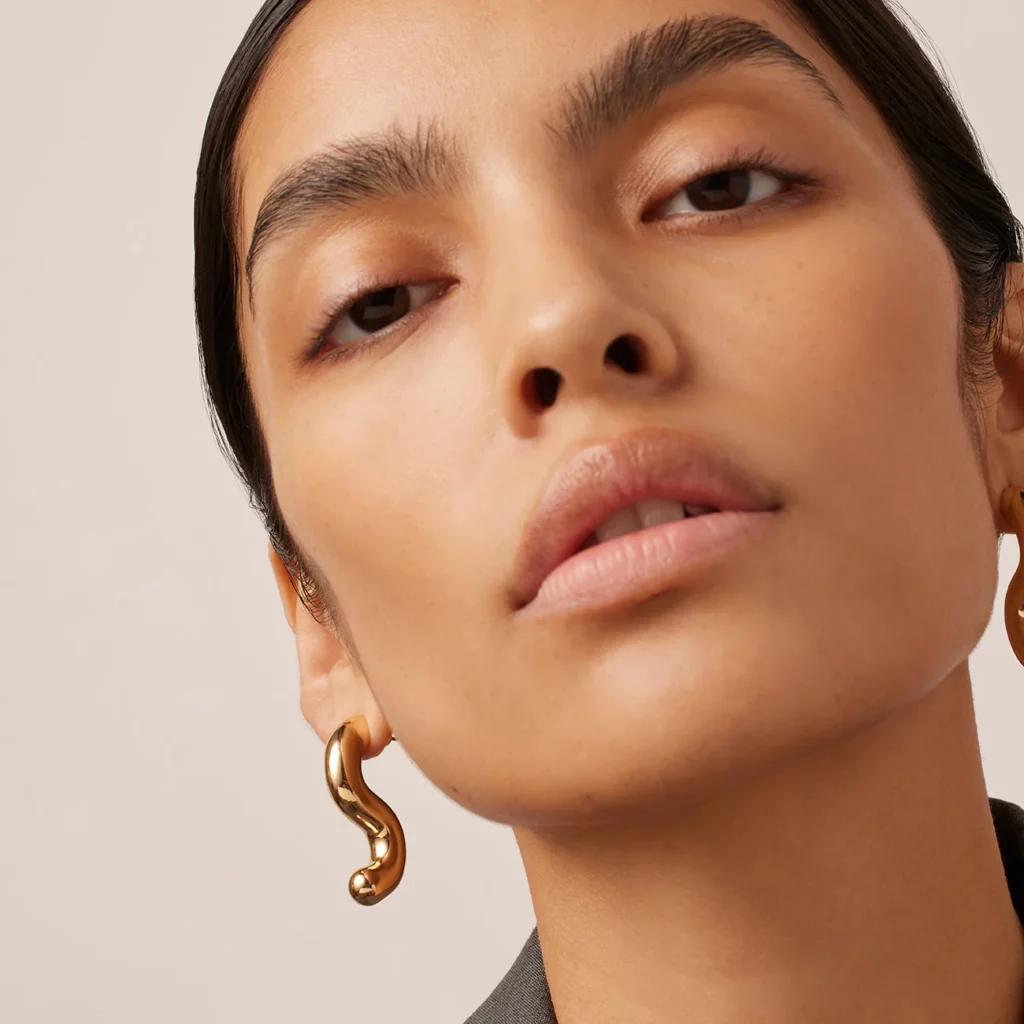 Jenny Bird carries a ton of earrings of different styles. Whether you're looking for hoops, studs, or cuffs, Jenny Bird's earrings are bound to be cute, stylish, and on-trend. 
Customers who've bought earrings from Jenny Bird are generally satisfied with their orders and have noted that the earrings feel comfortably light yet sturdy!
Jenny Bird earrings range from $40 to $265, a perfect range to accommodate different budgets. 
---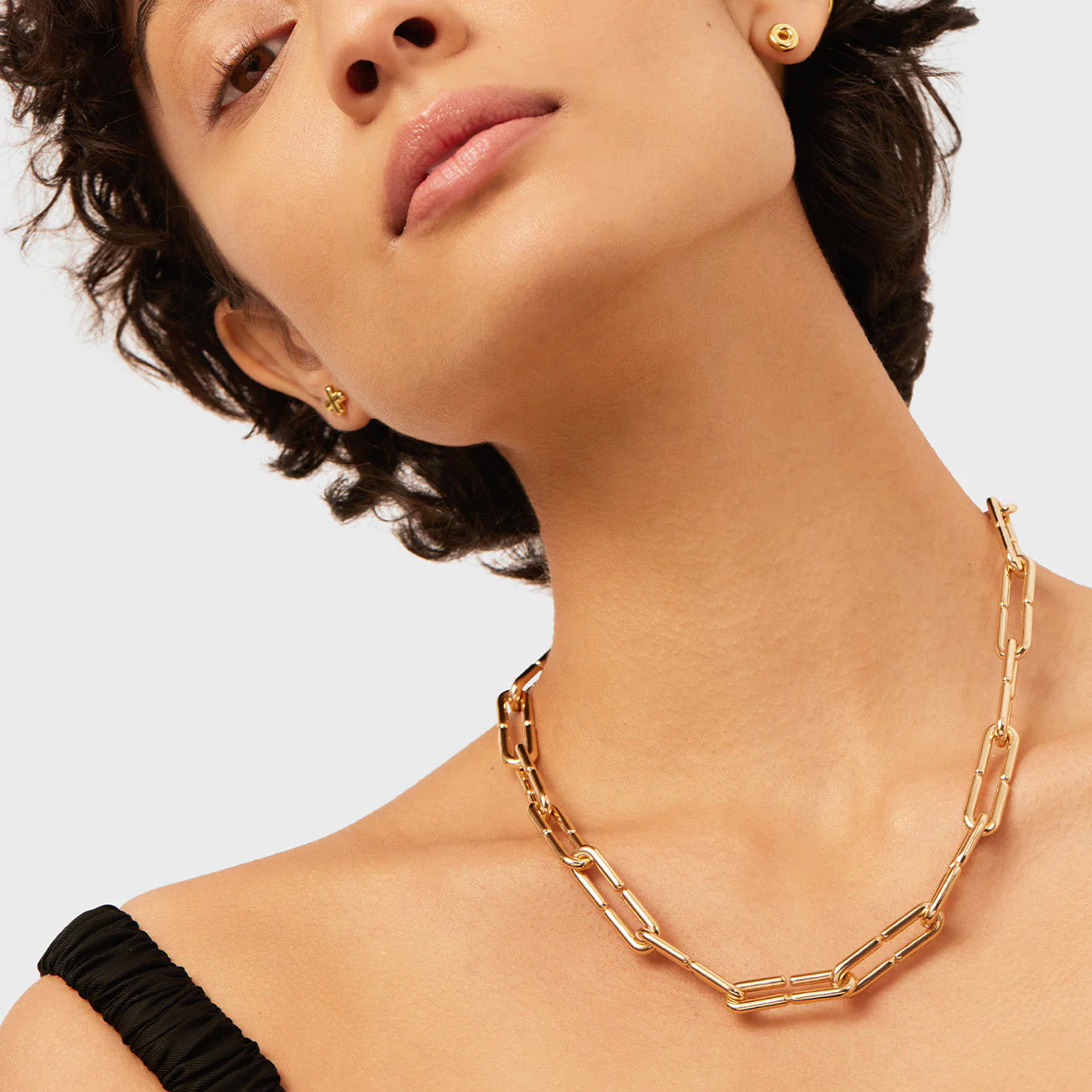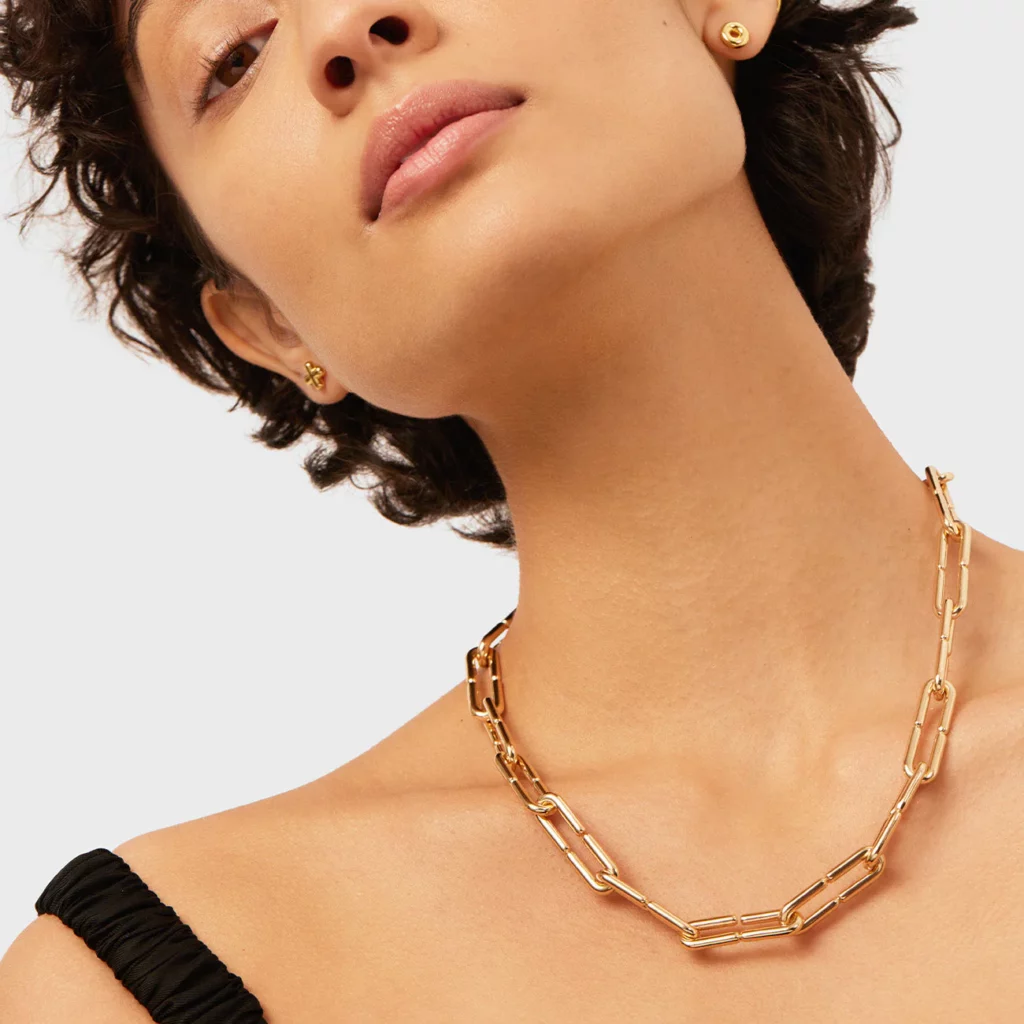 When it comes to necklaces, Jenny Bird definitely delivers.
Contemporary, fashionable, and affordable, Jenny Bird necklaces are perfect if you're looking for a statement piece or dainty, stackable pieces as well. 
Whether you're looking for classic and timeless styles or opting for something a bit more unique and modern, Jenny Bird has it all.
And if you don't know where to start, you can check out one of the several collections Jenny Bird offers. One of the most popular among shoppers is the Squiggles Collection and the Essentials Collection. 
Necklaces by Jenny Bird range from $80 to $328.
---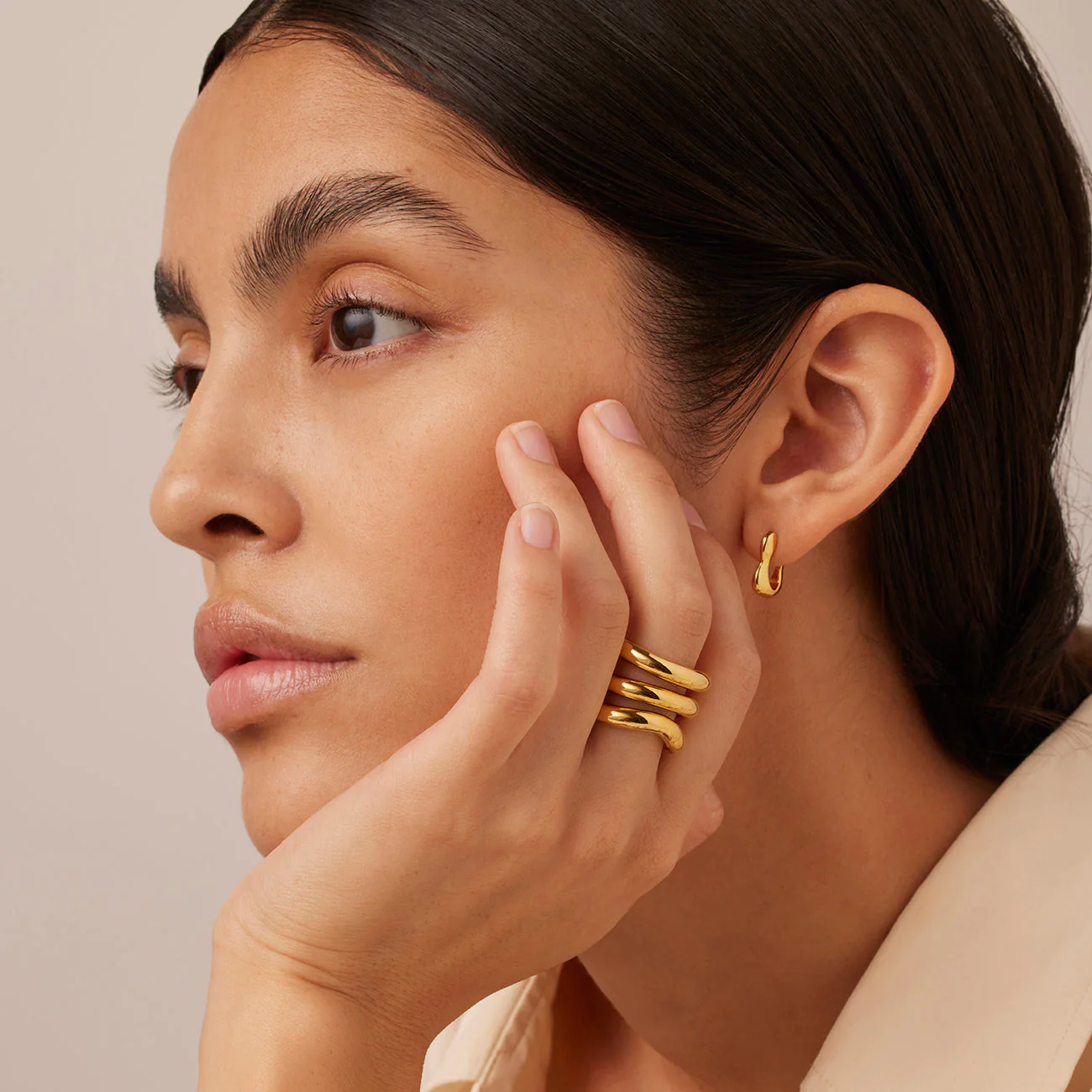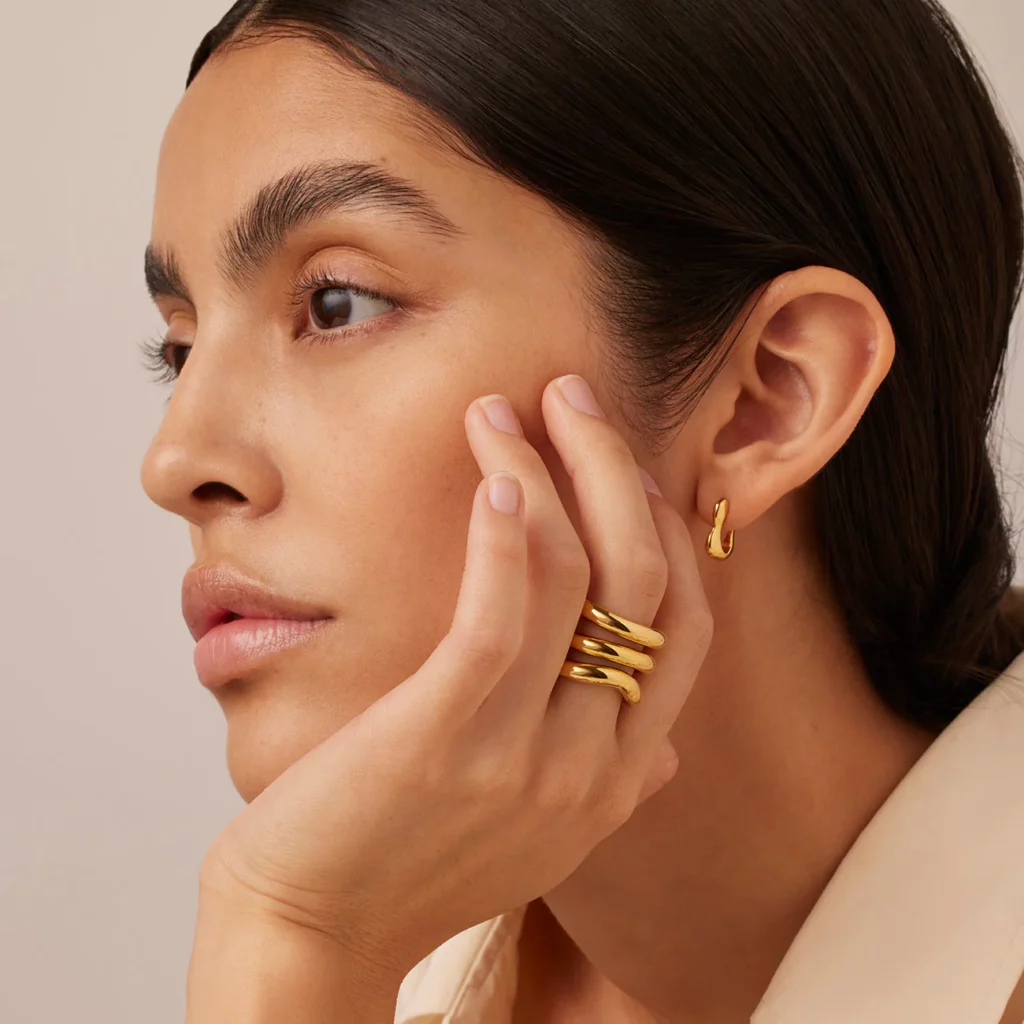 Rings are a must if you want to elevate any outfit and add a little spice. Jenny Bird rings come in gold, silver, and two-tone styles to match anyone's aesthetic. 
Featuring chunky rings, dainty rings, asymmetrical rings, and everything in between, Jenny Bird rings are fun, contemporary, and totally fashionable.
Many customers who've bought Jenny Bird rings rave about how stylish and high-quality they are as well as how light they feel. We definitely agree.
Light-feeling jewelry might be a turn-off to some, but if you enjoy wearing jewelry that feels effortless and comfortable, Jenny Bird could be your next best friend.
You can expect Jenny Bird rings to cost anywhere from $70 to $110.
What Customers Are Saying
If you don't feel like reading through tons of Jenny Bird jewelry reviews, don't worry, because we did it for you.
Here are the main points of feedback we found amongst reviews:
Fairly affordable jewelry with good quality
A little overpriced for gold-plated jewelry
Love the unique Squiggles Collection
Super cute dainty jewelry
Some pieces have tarnished after a couple months, according to some Jenny Bird reviews (we have not experienced this, we have only had our pieces for a couple of months as well)
Lightweight feel makes it feel cheap (some people, however, enjoy the lightweight feel)
FAQs
Where is Jenny Bird jewelry made?
Most of the jewelry is manufactured in Qingdao, China. 
Where is Jenny Bird based?
Jenny Bird is based in Canada and is one of Canada's leading fashion jewelry designers.
How do I care for Jenny Bird's fine jewelry?
Clean your fine jewelry by swirling a few drops of dish soap with warm water and soak your pieces in the solution for a couple of minutes. Dry your jewelry with a lint-free cloth and store in a safe area. 
Return Policy
All full-priced items are eligible for returns. Pieces that were bought on sale are considered final sale and are unable to be returned.
Fine jewelry pieces are eligible for returns so long as the piece is unworn and the return process is initiated within 14 days of purchase.
Unfortunately, Jenny Bird doesn't currently offer free returns on international orders.
Final Impression
Overall, we think Jenny Bird is totally worth checking out, especially their unique Squiggles collection.
Not only is the jewelry brand decently priced, but the pieces are stylish and easy to mix and match.
We think Jenny Bird is worth giving a go—this is your sign to treat yourself! 
Jenny Bird Alternatives
RELATED: 18 Best Minimalist Jewelry Brands