Let's be honest, affordable fashion that is also good quality is hard to come by. Thankfully, there are brands like IVRose that try to keep high-end fashion affordable for everyone. But, are the excellent IVRose reviews legit? Is this brand worth it?
We'll be diving into the brand to discover the answer for ourselves (including everything you need to know about the brand).
What is IVRose?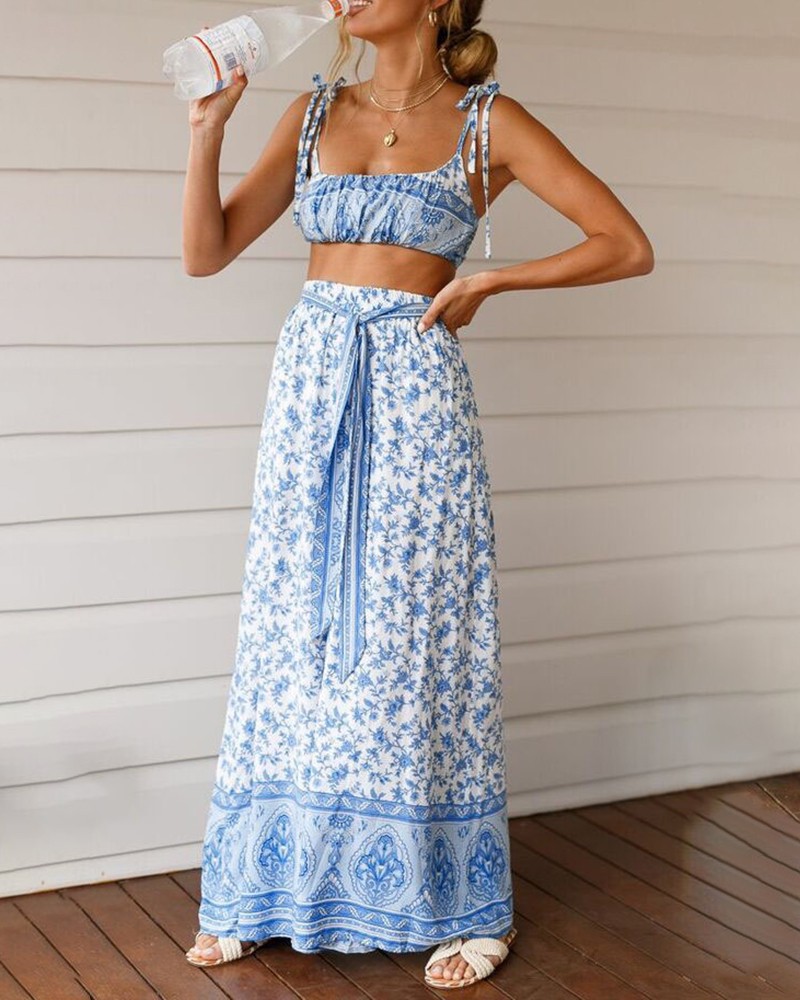 To start, IVRose is a clothing company for women from all over. This shop has a variety of items for women of all different cultures to help them feel at home no matter where they live in the world.
This company truly works to bring happiness into every woman's life in her own unique way. Not to mention, they also offer their fashion at affordable prices that everyone can get behind to truly let any girl live the fashion life of her dreams.
IVRose Overview
IVRose offers a ton of trendy tops, bottoms, dresses, lingerie, and more. What's special about this site is that they offer clothing at a fraction of the price you'll typically find in department stores. It all began in 2015 with a mission to bring women everywhere trendy yet affordable fashion.
Is IVRose Legit?
Yes! IVRose is absolutely legit! The company is a fashion retailer that offers a wide range of stylish clothing, shoes, and accessories for women. In addition to their low prices, they offer free shipping on orders over $49 and have a hassle-free return policy.
IVRose Reviews
Overall: ★★★★ 4 stars
All in all, IVRose customers seem satisfied with their purchases! This brand has cute, trendy clothing with a wide variety. The only qualm is that the quality can be hit or miss.
Pricing: ★★★★ 4 stars
IVRose offers clothing at affordable prices and has great deals year-round.
Quality: ★★★ 3 stars
As far as quality goes, customers say it's hit or miss, but it's good quality considering the price you pay.
Shipping: ★★ 2 stars
Unfortunately, shipping is where IVRose falls short. Most customers complain about the slow shipping times.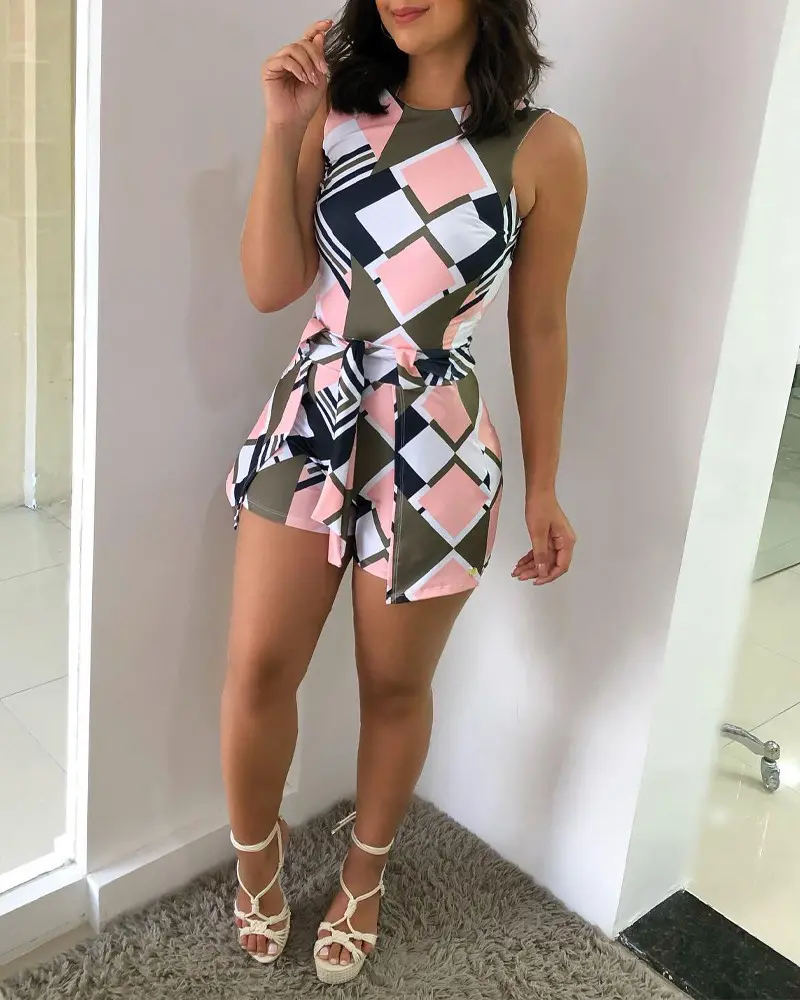 Based on IVRose reviews, the clothing is decent quality for the price, and you get what you pay for. The quality might not be exceptional, but the prices can't be beat.
A lot of customers say it's worth the gamble to shop at ivrose.com and that if they receive an item they don't love, they just give it away to donate it.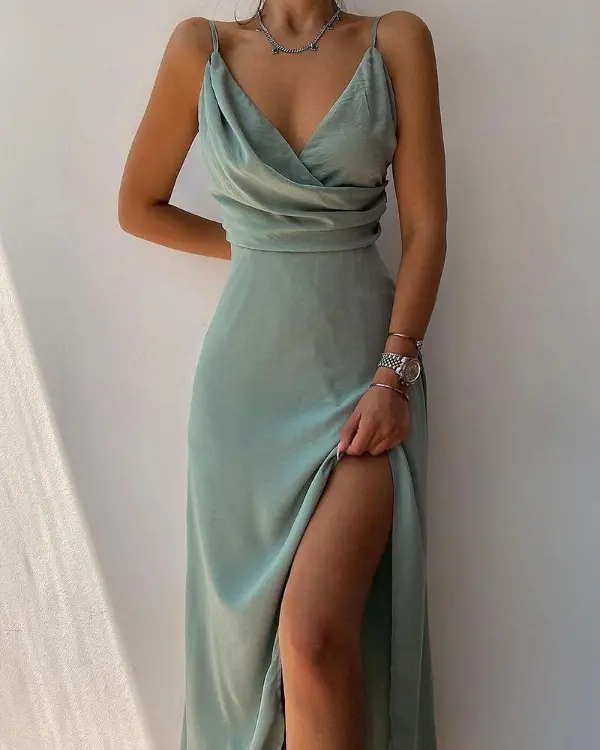 Like everything else on IVRose, the quality of their dresses is a give or take, but most customers seem satisfied with their purchases. Some customers even say this is their go-to place to shop for summer dresses.
They do have a ton of variety to choose from, just be sure to use the size chart when ordering. Plus, if a certain dress has customer reviews already, that's a huge bonus because you'll know what it looks like and how it fits.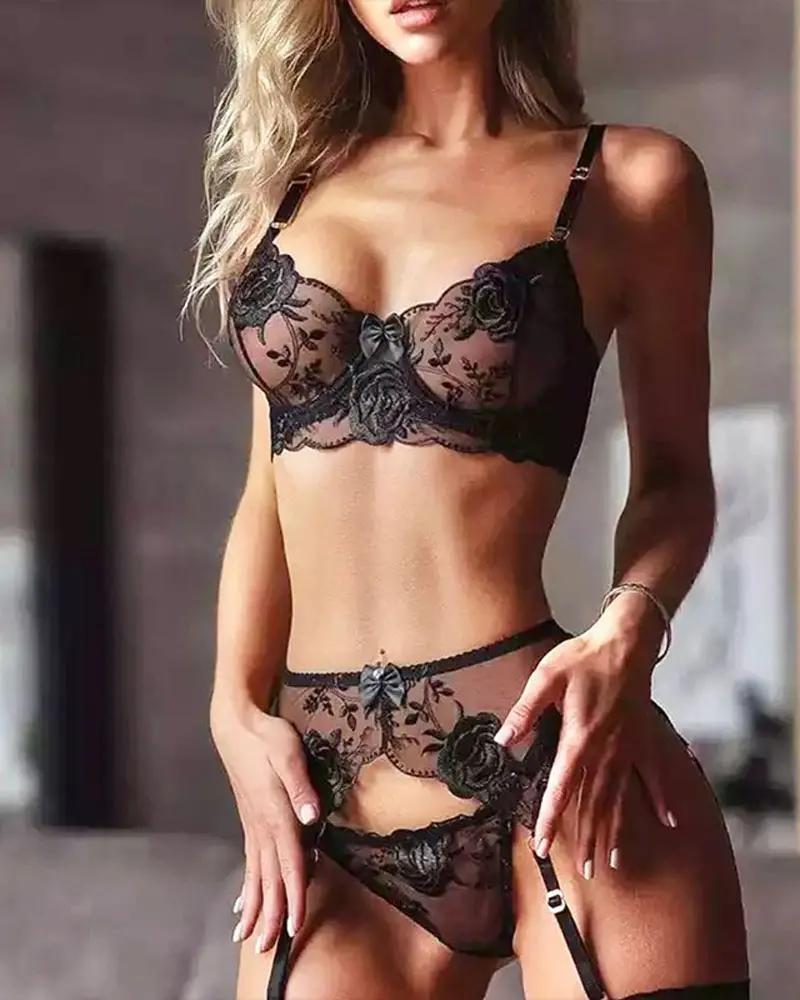 IVRose definitely doesn't fall short when it comes to lingerie. They have plenty of options, most of them quite risque.
Some customers say the sizes can run small so again, be sure to check the size chart and any customer reviews on the individual product.
What Other Customers Are Saying
When it comes to customer reviews, we keep it real with you and share both the good and the bad (including quotes of the most common feedback we witnessed) to give you an accurate idea of what you can expect when you shop here.
IVRose fairs pretty well on Sitejabber with a 4.43-star rating, but has more negative reviews on Trustpilot, with an overall rating of 3.2 stars.
Based on thousands of customers reviews, however, most customers agree on these main points about their experience with IVRose:
Affordable
Cute clothing
Shipping can be slow
Product quality is decent but not great
To give you an idea of how other customers felt about their experience, here is what some had to say about their experience:
"Got good deals and free shipping. Would recommend others. The logistics time was a bit long because of the epidemic. And customer service is fantastic." – Cat U., SiteJabber
"Great shop, excellent products. Would order loads more if I could fit them all in my cupboards. So much choice and style. Love this shop." – Troy D., SiteJabber
"For the price, express shipping should only take 3-5 days, not 8-12. As for shopping on the site, it works pretty well. I had no problems." – Caroline V., SiteJabber
"The sizing and quality is a little inconsistent from garment to garment. Recommend the site specify if an item is unlined and give the option for a different size top and bottom for the sets. I personally am fairly muscular so for example, a medium skirt fits my waist but the accompanying top is too tight around my chest and arms. That all being said, the price point isn't terrible at all. You definitely get what you pay for here, nothing more." – Briana Q., Trustpilot
RELATED: Zaful Reviews: Is It Legit?
Prices + Deals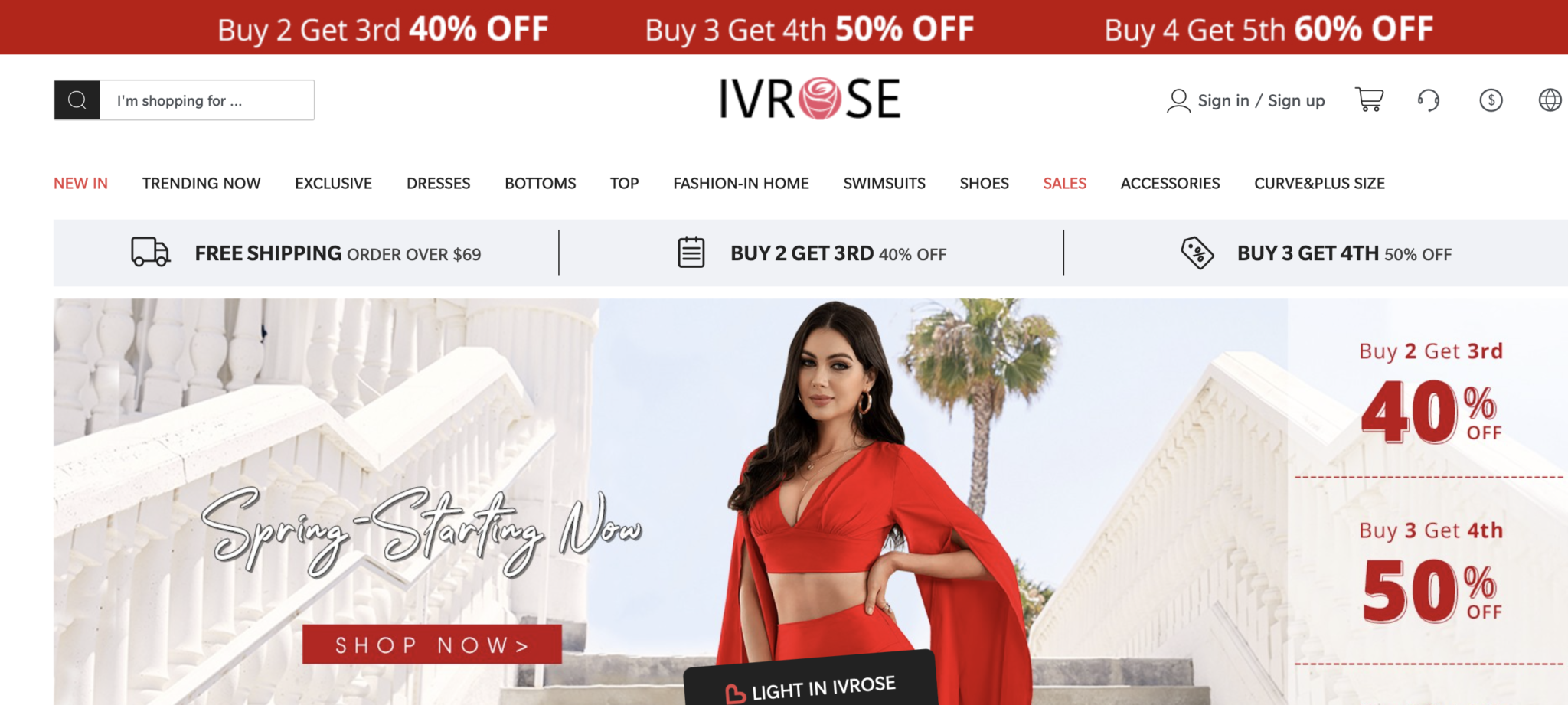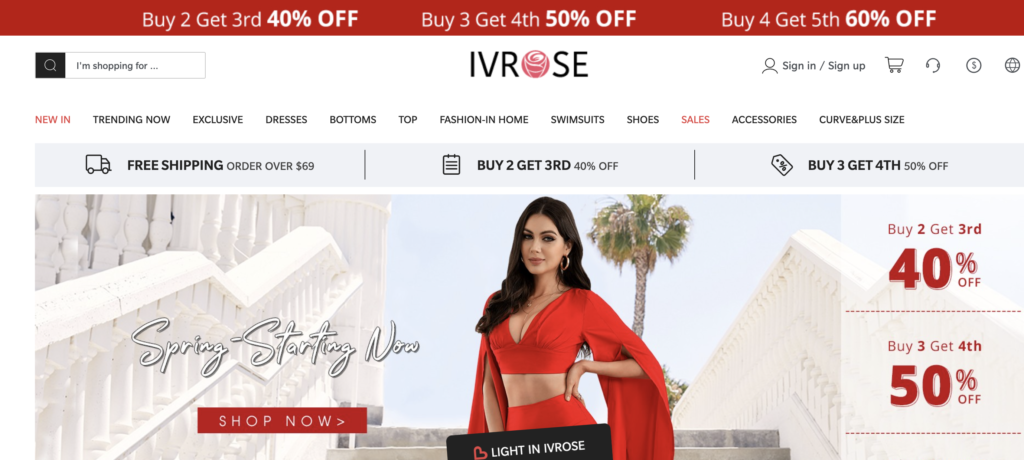 IVRose is pretty fair with their costs. Typically, most of their items are around $25 or under, and typically always have a 20% off sale or a buy one get one free sale going on.
Not only do they offer these deals, but they are also pretty easy to get access to. They typically list their best deals on their homepage (you can't miss them).
FAQs
Is IVRose Legit?
Yes, IVRose is legitimate. Although shipping might be slow, you do get what you order from the website. However, some customers have complained about the poor quality of the clothing, so you might not get what you're expecting. Some, however, say you get what you pay for and agree the products' quality is what they expected.
Where is IVRose Located?
Although IVRose isn't very explicit about where they are located, their Terms and Conditions page does list an address for them in Kowloon, Hong Kong. This means your packages are likely coming from overseas, hence the long shipping times.
Return Policy
IVRose's return policy states that if you wish to return your items, you may do so within 30 days of purchase for a full refund.
Items may be worn upon return, but the original packaging must still be intact with no damage. With that said, a few items that cannot be returned (no matter their condition) are:
lingerie
swimsuits
masks
accessories
bodysuits
For these items, you definitely want to make sure you're totally in love before you commit to buying to avoid any unnecessary issues.
Overall, Is IVRose Worth It?
With an average 4.4-star rating, positive IVRose reviews, and mostly satisfied customers, we have to say that this brand seems to be worth trying out.
The only downside that we saw a few people touched on in their reviews was shipping time and processing time being a bit long.
Otherwise, the price and variety all seem to be exceptional. If you end up trying this brand, let us know what you think!