The gym is everyone's new obsession after the pandemic forced us to stay indoors for so long. Finding the right clothes for your specific workouts can take a lot of trial and error though.
With a wide variety of activewear brands to choose from, we are taking two of the most popular activewear brands and putting them head to head. Read our Gymshark vs Fabletics comparison today to find out which one dominates the gym!
RELATED: 18 Athleisure Brands to Get You To The Gym
Gymshark vs Fabletics
Gymshark has been a major athleticwear brand ever since it started in 2012. But Kate Hudson's Fabletics truly took the world by storm for their innovative materials and products.
These brands do have similar goals and products, so here is a deeper look into what each one offers its customers:
Gymshark
Fabletics
–International athletic company

-Inclusive sizing

-Women's and men's collections

-All products range from $6 to $80

-Offers 2,000+ products

-Athlete collaborations such as Whitney Simmons, David Laid, etc.

-Products for bodybuilding, rest days, running, lifting, and more

-Shipping is free for all purchases over $49.95

-Returns are free within 30 days of receipt

–Subscription business model

-Flattering pieces for all body types

-Women's and men's collections

-All products range from $8 to $250

-Offers 500+ products with new drops every other month

-Collaborations with celebrities such as Lizzo, Vanessa Hudgens, Maddie Ziegler, etc.

-Specialized, double-lined fabrics

-Shipping is free for all purchases over $49.95

-Returns are free within 90 days of shipment
How They Work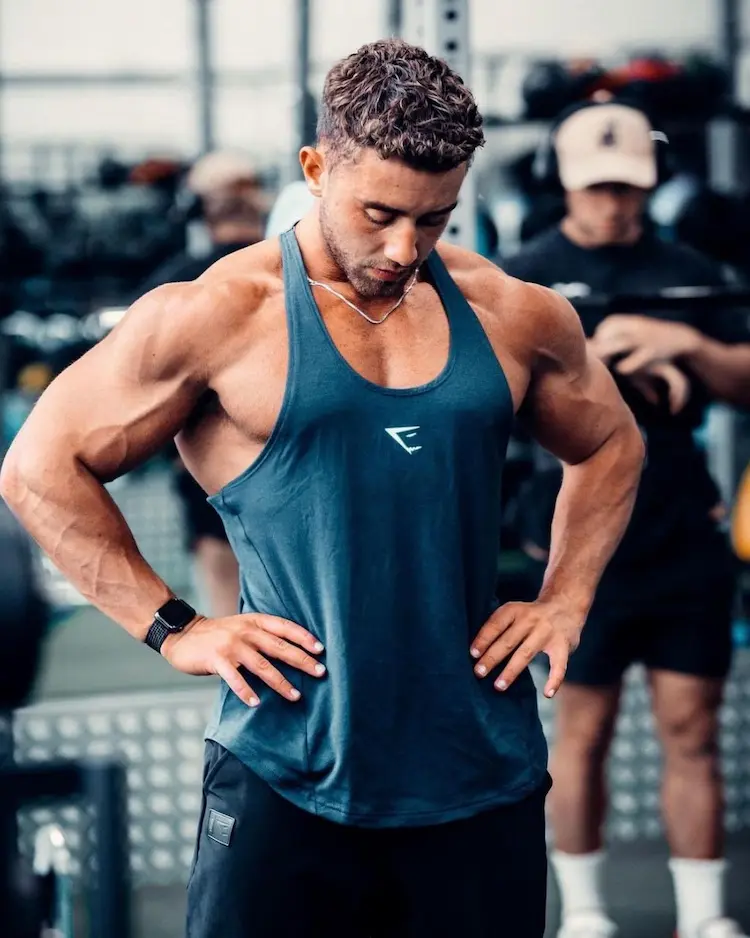 Gymshark is a regular eCommerce website based out of the UK. They do have a newsletter you can sign up for that keeps you updated on new product drops and sales.
They also have a blog where you can read up about new products, health goals, fitness tips, and more. Recently, they have opened a couple of brick-and-mortar stores as well.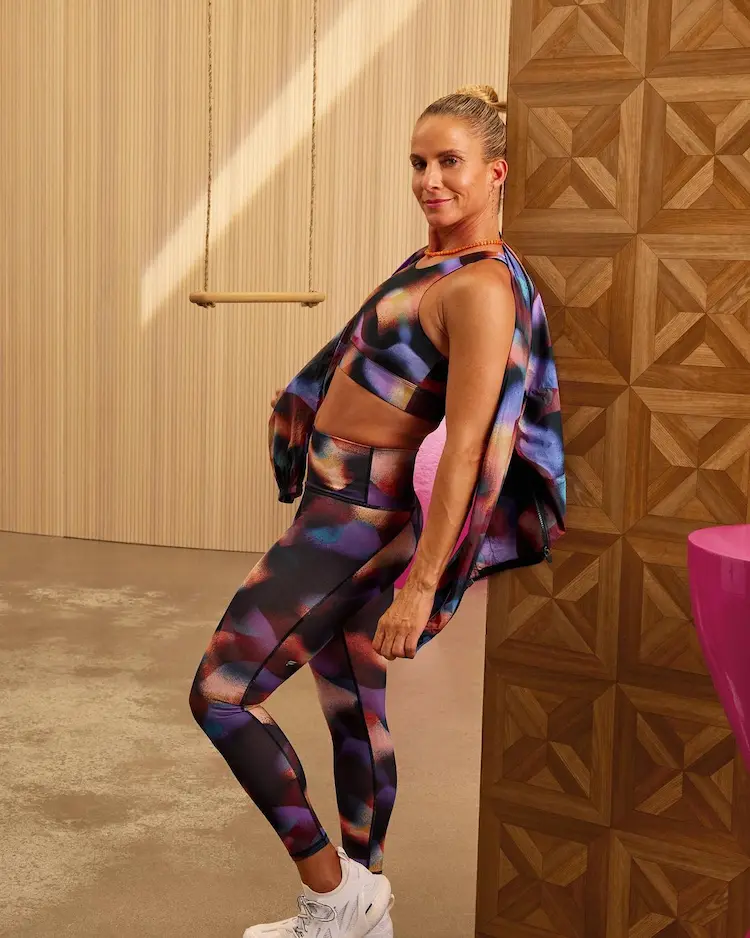 Fabletics is a subscription membership brand. Each month you will either get charged $54.95 or you can skip the month. You do not have to get a membership, but you will not get the best prices or product offerings as members do.
By being a member, you will get 20-50% off everything, including new arrivals. You also get the same VIP perks and prices at their sister shapewear brand Yitty.
Products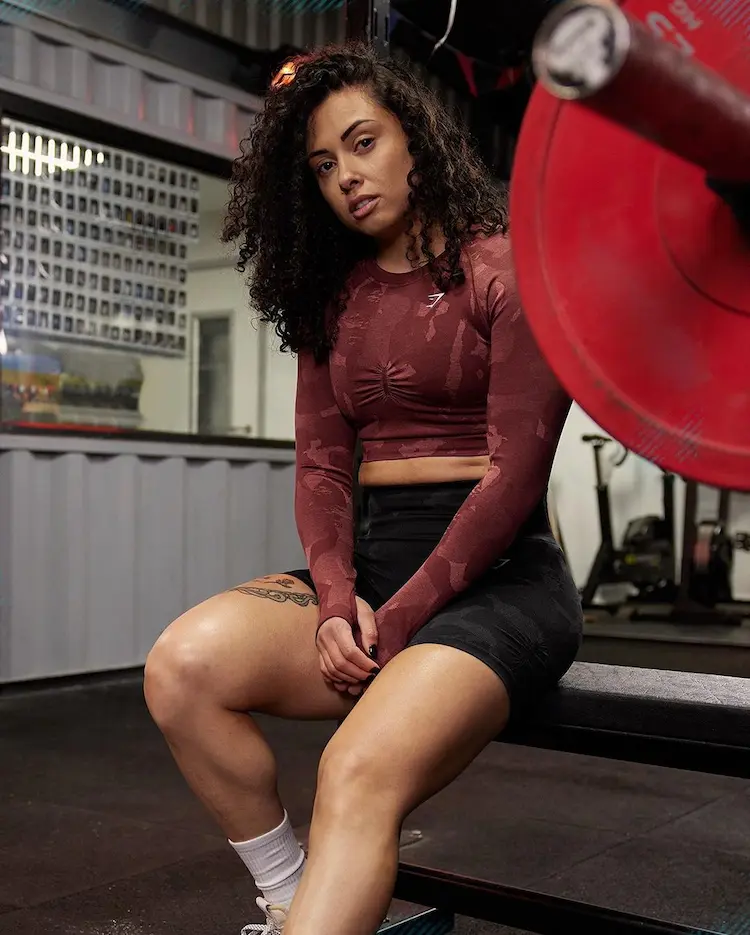 Since Gymshark focuses on being an athletic lifestyle brand, they offer a wide variety of pieces for all high-intensity exercises.
Bodybuilding, running, lifting, seamless, GS Power, basic essentials, and more are all collections Gymshark offers its active customers.
They also have accessories like workout equipment, bottles, bags, headwear, and even underwear so you can get your entire outfit from one site.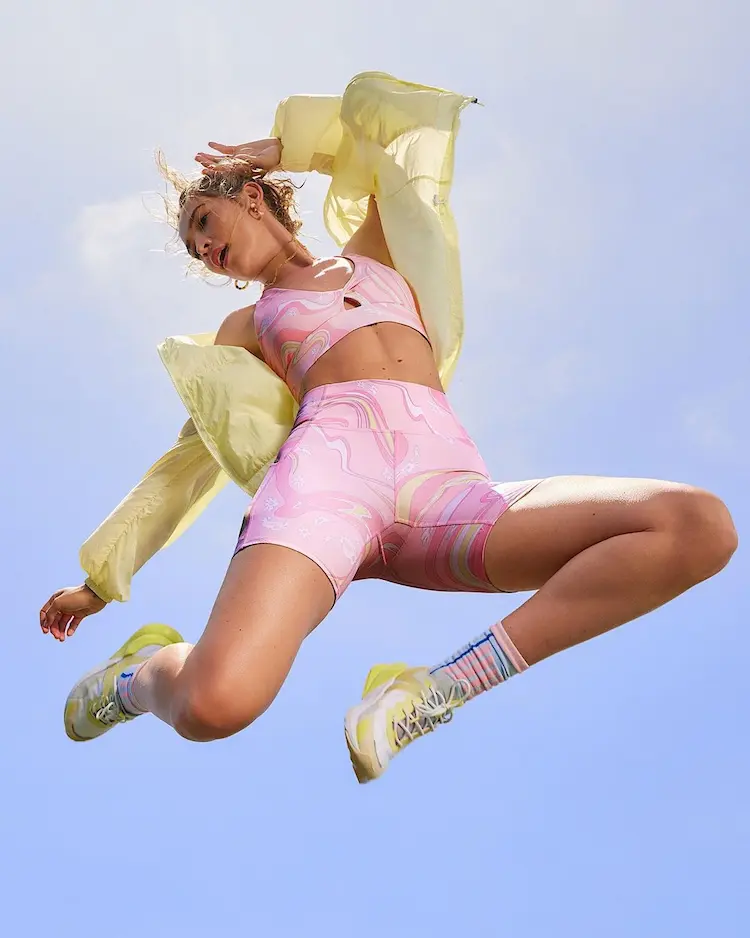 Fabletics has no shortage of athleticwear products. They also just dropped new loungewear and swimwear collection made of the same quality materials as their activewear.
Some of their collections include shoes, athletic gear, joggers, leggings, intimates, sports bras, sweatshirts, jackets, dresses, and more.
They also offer shapewear through Yitty, a sister brand founded by Lizzo offering inclusive shapewear to fit every body.
Pricing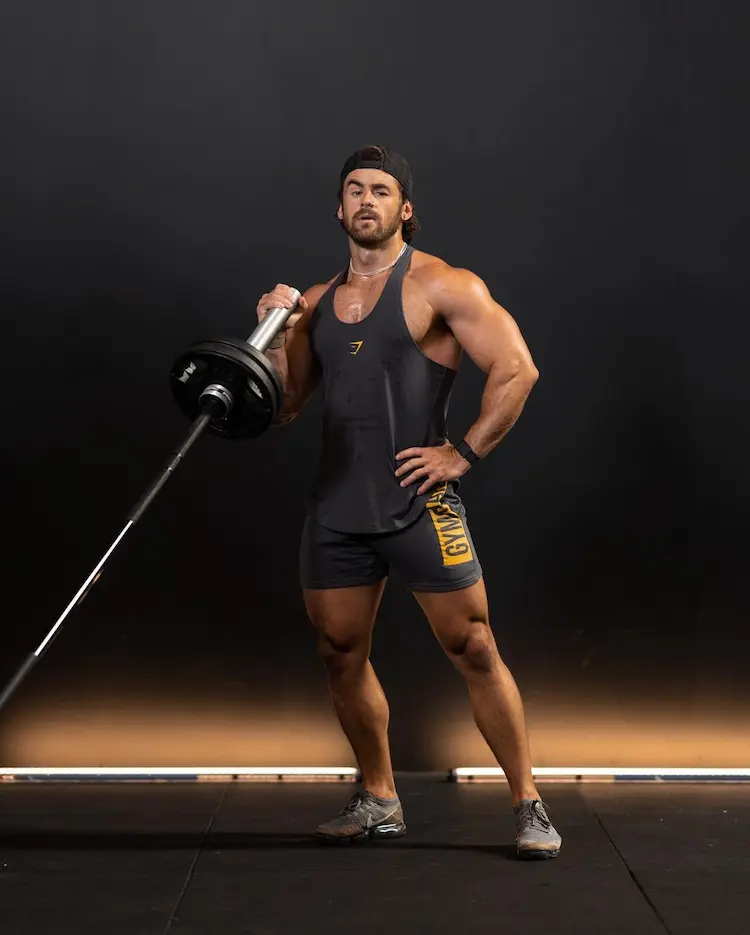 Gymshark does have a surprisingly lower price point than most activewear brands; their leggings are primarily $60, sports bras $35, and biker shorts $40.
They always have a nice sales section with prices ranging from $6 to $68, so that is always a great spot for those shopping on a budget.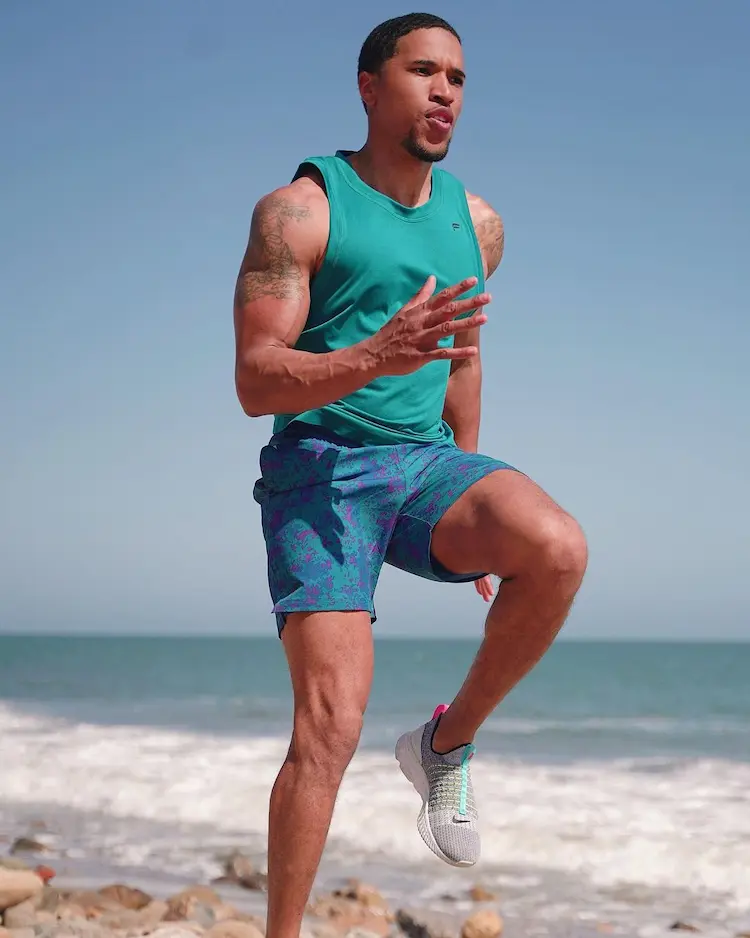 Fabletics pricing depends on whether you are a subscription member or not. They have many deals for their members such as 2 for $24 on leggings, $54 in member credits for a new outfit, 3 for $20 underwear, and more.
If you are a member, all prices are 20-50% off, so you can get sets for about $45 with a membership instead of $75 without.
Sizing
The women's section offers XS to 2XL but they also have an oversized section if you need a larger fit. The men's section has sizes XS to 3XL with an oversized section available as well.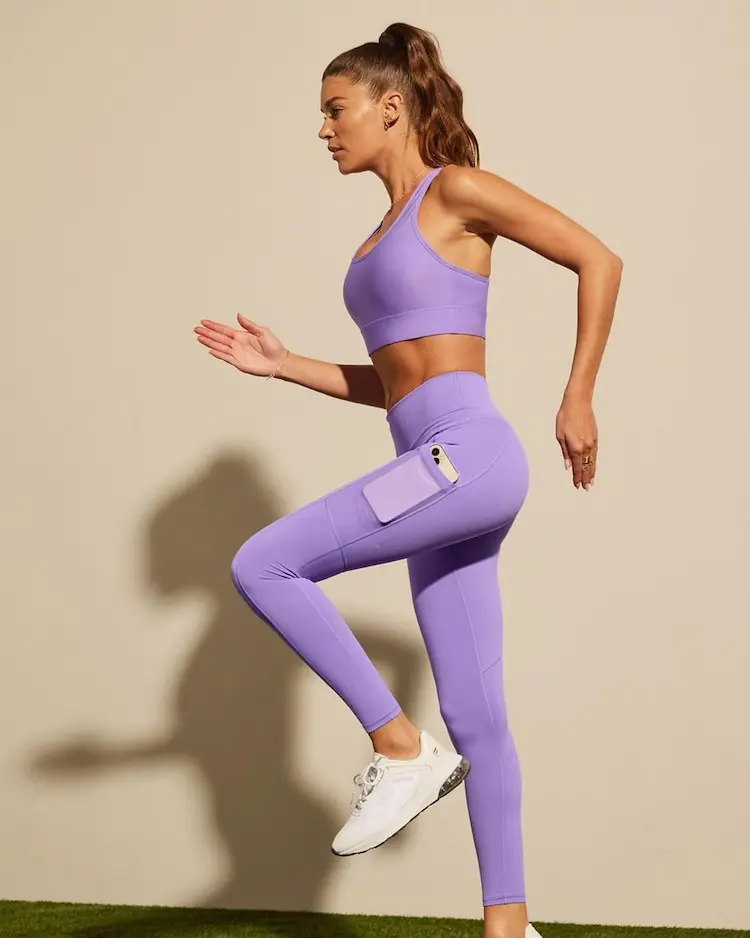 The entire women's collections offer sizes XS to XL with plus sizes from XL to 4XL. Men's sizes are XS to 2XL. Yitty's sizes are women's XS to 6XL.
Quality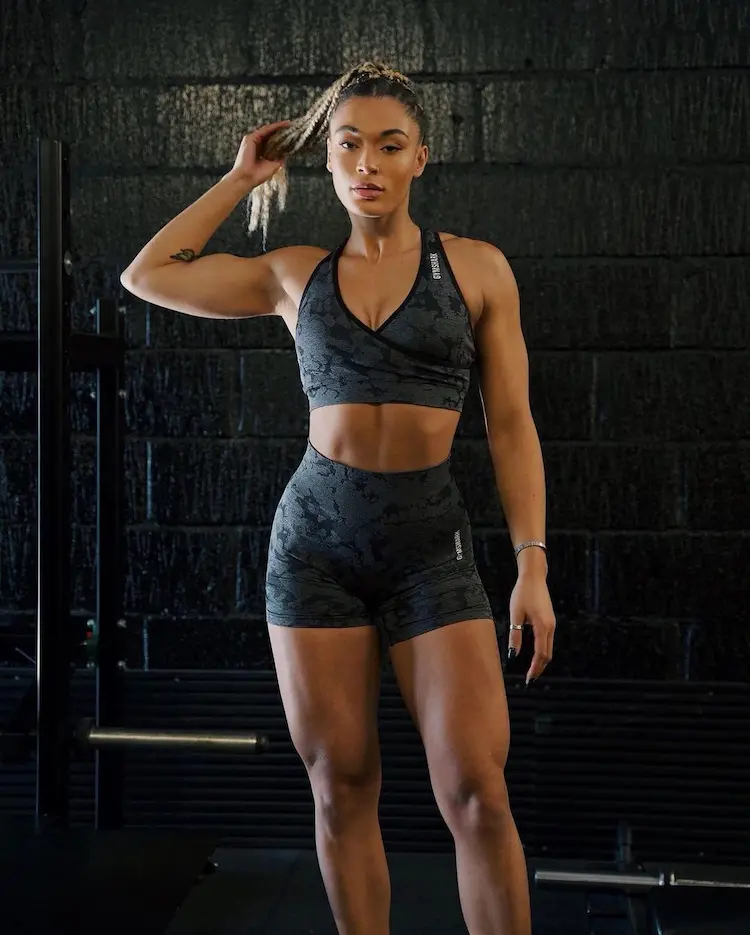 Gymshark focuses on sustainability by ensuring its pieces can be reused by local textile mills. For their products, they have a variety of collections made with specific fabrics best for different workouts.
Each fabric has a squat-proof review as well as sweat-wicking, body contouring fabrics. These collections include seamless, GS Power, Vital, Adapt, Crest, Critical, Retake, and more each with a special exercise niche.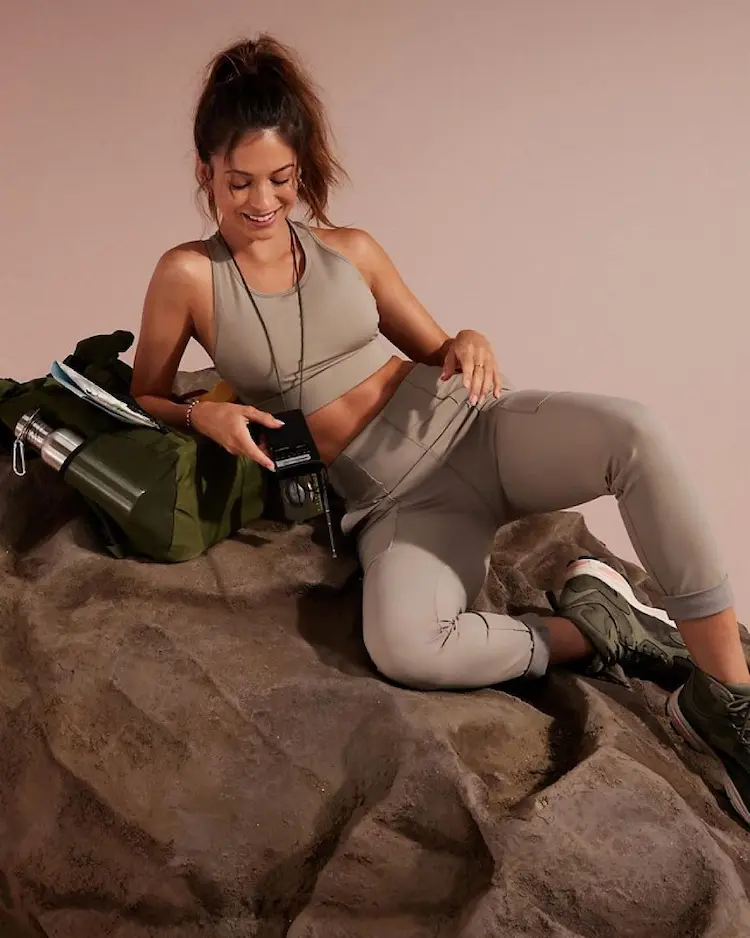 Each product has a different compression level from light to max. Each fabric has a different name so you can figure out which one you want to purchase.
The compressions are mainly dependent on how "held in" you want your silhouette to be in each workout. For HIIT workouts, the PowerHold® leggings will be best whereas, for yoga, PureLuxe or Motion365 would be ideal.
Customers' Thoughts:
Gymshark has an incredibly loyal customer base, but have they kept up with their promises enough to be better than Fabletics? Here are what customers think of both brands:
Fabletics has high-quality fabrics
Fabletics products accentuate silhouettes and are slimming on every body type
Some customers don't love the Fabletics subscription model
Gymshark has great customer service
Gymshark's quality is top-tier
Extended timeframe refunds
Slow restocking of sold-out items
In Conclusion: Which One Should You Buy?
Personally, I have purchased both brands and each offers their own pros and cons. The brand you should buy honestly depends on what you are looking for in regards to workout apparel.
Fabletics is best for those who garments to easily transition from work to the gym, especially since they keep up with fashion trends and celebrities.
Gymshark is the best brand if you are looking for intensive athleticwear since its products are made for those who want to kick up the intensity of their fitness journey.
Either way, both are great companies that don't have too many complaints other than the confusing subscription for Fabletics and the slow returns and restocking for Gymshark. You can't go wrong either way!