Torn between Fabletics vs Lululemon? Keep reading to see which will better suit you!
The trend of athletic wear has evolved tremendously over the years. Now with social media and fitness gurus and influencers, the importance of a gym fit is not just how comfy and movable it is, but also how stylish.
With different styles like high-waisted leggings and backless sports bras, the athleisure market has tons of options to look and feel your best during a workout.
When we're talking about athletic wear though, there are two noteworthy brands that must be brought into the conversation: Fabletics and Lululemon.
Both brands offer a wide variety of cute styles in different colors and prints for women and men, but which one suits your needs and, most importantly, your budget?
Though both are reputable companies, we're going to go in-depth and compare the two so you can decide.
Quick Overview: Fabletics and Lululemon are pretty different brands, so it's hard to truly compare them. We *highly* recommend investing in Lululemon if you're looking for top-tier quality activewear that will last for years and can afford the higher prices (you can also shop their like new section for discounted gear). That being said, Fabletics is still a great affordable brand if you're dealing with a tight budget and are willing to sign up for their membership (the 2 for $24 introductory deal is unbeatable, we love the Powerhold leggings).
Fabletics vs Lululemon Overview
Lululemon is a popular, highly-loved brand for those who love athletic wear. Founded in Canada in 1998, the brand's beginning focus was on creating apparel for women and men who did yoga.
Fast forward to now, Lululemon has evolved with customer needs, and now offers a huge range of athletic gear for yoga, running, cycling, and any other calorie-burning activities.
On the flip side, Fabletics is a fairly newer company, established in 2013 with the help of Kate Hudson.
Co-founders Adam Goldenberg and Don Ressler wanted to create an athleisure line that had the same quality and standard as the luxury brands but at more budget-friendly and accessible prices.
Both brands have attributes that make them unique but also similar, so let's see how they size up when compared side-by-side.
Fabletics
Lululemon
– Activewear-focused brand with plenty of options (including accessories) for women and men

– Quality can be a hit or miss, we recommend the Powerhold leggings

– More inclusive sizing, offering leggings up to 4X

– Non-VIP prices ranging from $30 – $90 per item

– Best deals when you sign up for monthly VIP membership (2 for $24 leggings when you sign up)

– Ships to nine countries

– Offers a 90-day return policy


– Larger range of athleisure and accessories to choose from

– Well-known for their superior quality that is overall much better than Fabletics, products last longer and feel higher quality

– Previously not very size-inclusive, but has started expanding into larger sizes (currently offers options up to size 20)

– Leggings typically cost $80 – $130 depending on the collection and fabric

– Offers a sale section on their website with discounts on select items and "like new" items to save money

– Ships to 30+ countries

– Offers a a 30-day return policy
Fabletics vs Lululemon
Now that you've seen an overview of what each brand has to offer, we're going to break it down further and take a closer look at how these two compare so that you can have an easier time deciding where to shop.
What They Have to Offer
Fabletics does not shy away from putting out new products or collaborating with prominent influencers.
For example, Fabletics currently has a collaboration with Lizzo called Yitty, which offers shapewear, bottoms, bras, and bodysuits for every body type — size XS to 6X.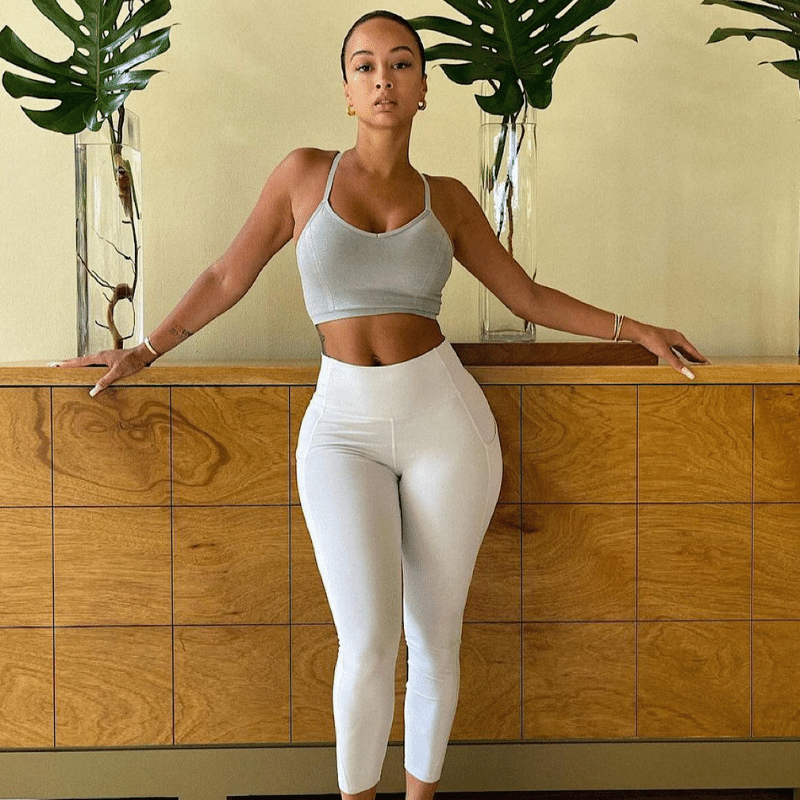 From loungewear to shoes and even maternity wear, Fabletics caters to athleisure needs for anyone. With their VIP-exclusive offers — which we'll talk about in a bit — this brand makes cute and trendy athletic wear appealing to any budget.
They've teamed up with online thrifting website, ThredUp, to encourage reusing and reselling gently used clothes. Fabletics have also been developing ways to create clothing from recyclable and upcycled materials.
Aside from this, Fabletics is a bit different from Lululemon with their unique VIP membership model that offers their products cheaper for members (plus offers some amazing introductory deals).
Lululemon has a large fanbase for a reason: their clothing is top-tier quality, stylish, buttery soft, and breathable.
They offer a huge selection for women and men to pick from — more than Fabletics — and have even developed a popular smart home gym system called MIRROR.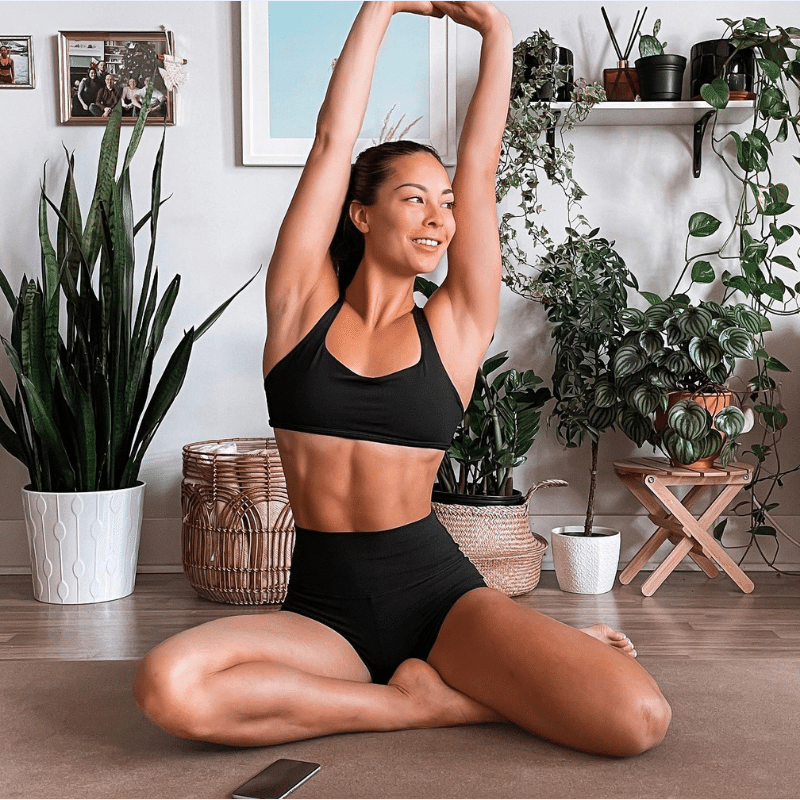 A literal mirror, MIRROR is a high-tech, optimized program that has thousands of exercises and classes in the comfort of your own home. With real trainers who can coach you, motivate you, and inspire you while working out, who needs to make the trip to the gym?
Paired with the already amazing reputation the company has, Lululemon continues to evolve in the industry with breath-taking innovation.
Pricing
Pricing is where Fabletics and Lululemon differentiate the most, which also is reflected in quality (when it comes to both brands, you get what you pay for).
Fabletics was created to fill the gap between consumers on a budget and luxury athleisure companies, so it's no surprise that Fabletics is the cheaper option.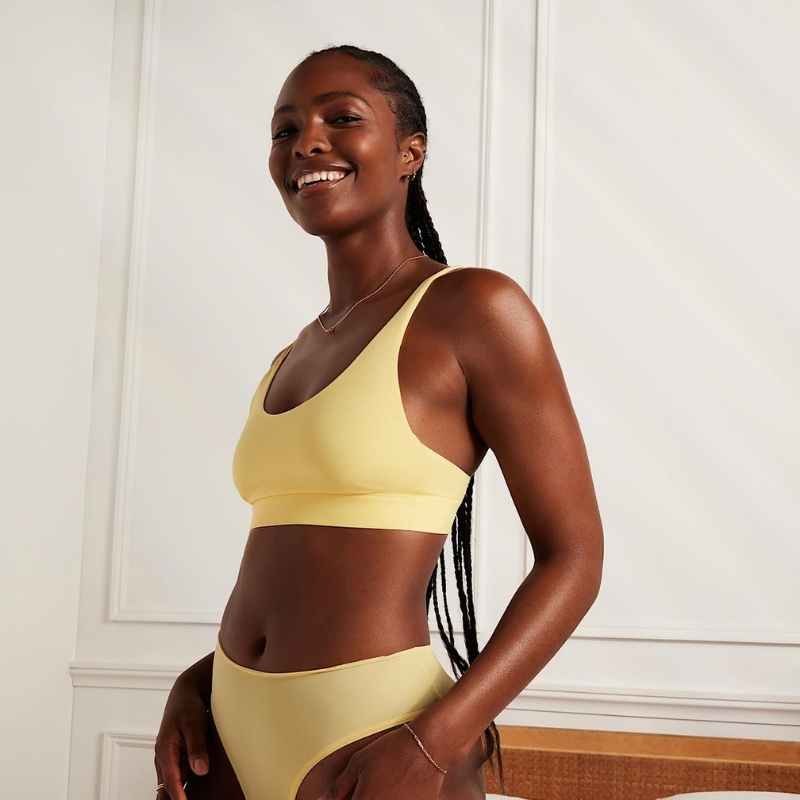 A major part of the appeal of the brand is their VIP membership. Without the membership, the price of leggings can range from $50 – $90, but VIP members get awesome exclusive deals that bring down the price tremendously.
Their best deal is the first-time member deals – they always offer 2 for $24 leggings, which is a steal (we recommend the Powerhold leggings).
I was allured by the VIP membership so I decided to give it a go and see what exact deals I could squeeze out of Fabletics.
It was so easy to join, and without even verifying my email, Fabletics gave me an hour to choose among three deals: $19 swimsuits, 2 bottoms for $24, or up to 80% off on select items.
I decided on the 2 for $24 deal, and ordered shorts and leggings. What would have originally cost me $130, only cost me $24 (not including shipping). I was flabbergasted, jaw on the floor, with confetti-in-the-air celebration.
Of course, the VIP membership needs a monthly payment of $50, but another cool thing about the membership is that you can skip months or cancel super easily online.
If you do keep the monthy membership, you receive 1 VIP credit that you can use to purchase an outfit that typically includes a sports bra and pair of leggings, or sometimes an additional item as well.
It's no secret that Lululemon is a higher-end brand. Known by all types of athletes as the best activewear brand to invest in, you truly can't go wrong with the quality.
The secret? Lululemon uses technical fabrics and unique technologies to create quality fabric blends for every style of clothing.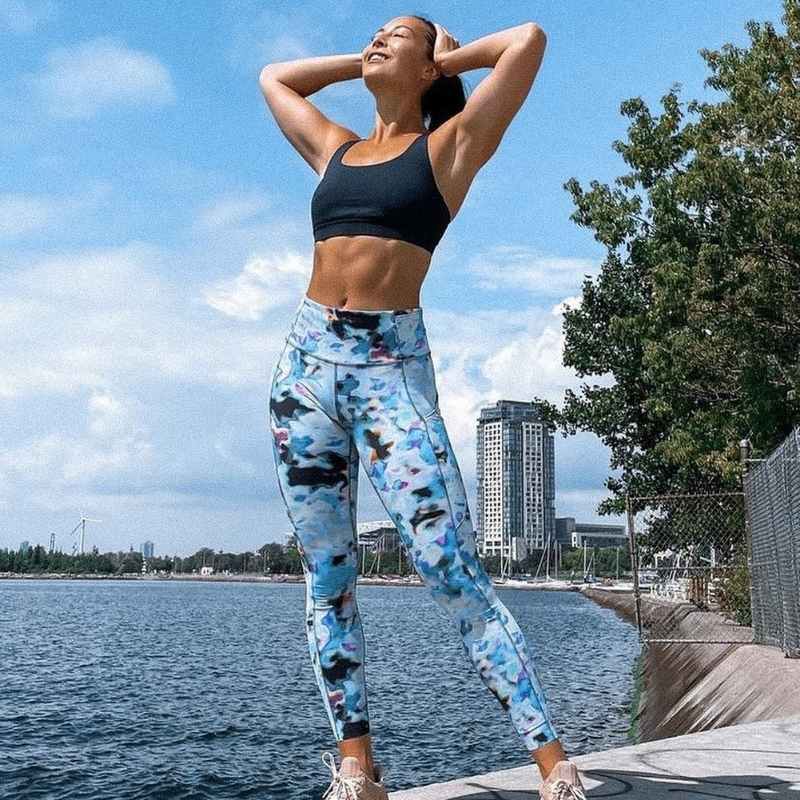 With an impressive collection like Everlux, their fastest-drying fabric, and Ultralu, a fabric that smoothes and molds to your body. Lululemon's innovation is what makes them one of the leading athleisure companies in the industry.
With that being said, you absolutely get what you pay for. Because Lululemon takes so much time and care to create the best products, the price range for leggings without a sale is $80 – $150.
However, since Lululemon is such great quality and long-lasting, you can always buy secondhand or shop their "like new" page to reap the benefits without as high of a price tag.
If you want to invest in a pair of leggings or other activewear that you know will be long-lasting and feel amazing, Lululemon is truly the way to go. Quality seems to be a hit or miss at Fabletics depending on what you buy,
Sizing
As mentioned before, Fabletics is definitely more size-inclusive, with sizes from XS to 6X. They also have an impressive maternity section.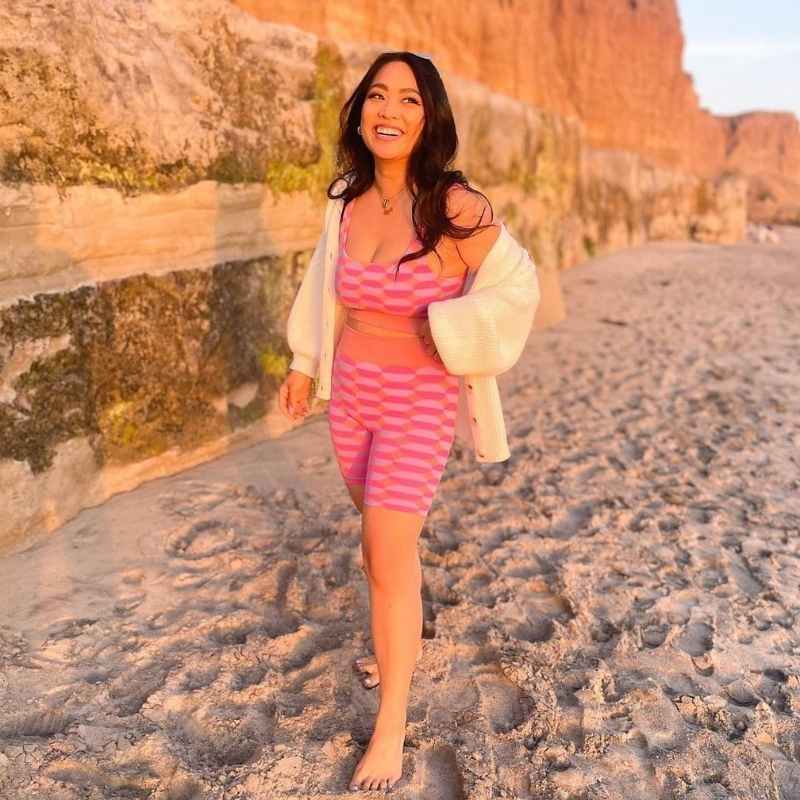 However, customers say Fabletics quickly run out of the more popular sizes, so shoppers have to wait for items to get restocked. On the Fabletics website, they say they drop new styles every week.
Lululemon has a lesser size range, with their biggest size being size 14. With the brand being so popular, they sell out of products very fast, with the more popular sizes (medium and large) being the first to go.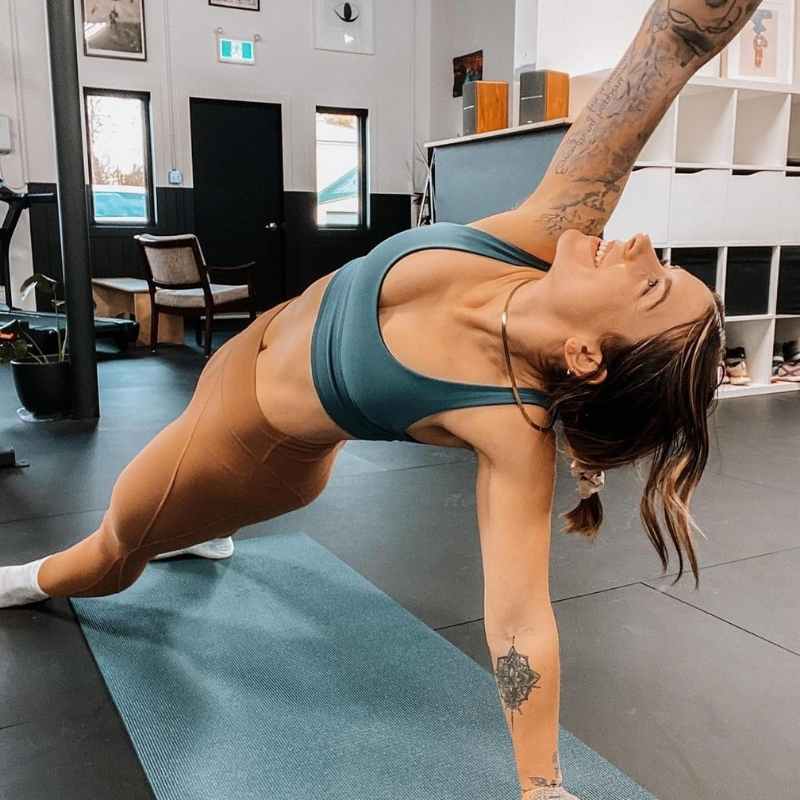 They often update the website every Tuesday with new drops, but there is such a demand for the product, some customers say their orders get canceled due to out-of-stock items.
Quality
Fabletics is an affordable, all-inclusive brand, but the quality is not comparable to Lululemon. Customers say it's very hit or miss with the quality of the product, and sometimes there are size discrepancies.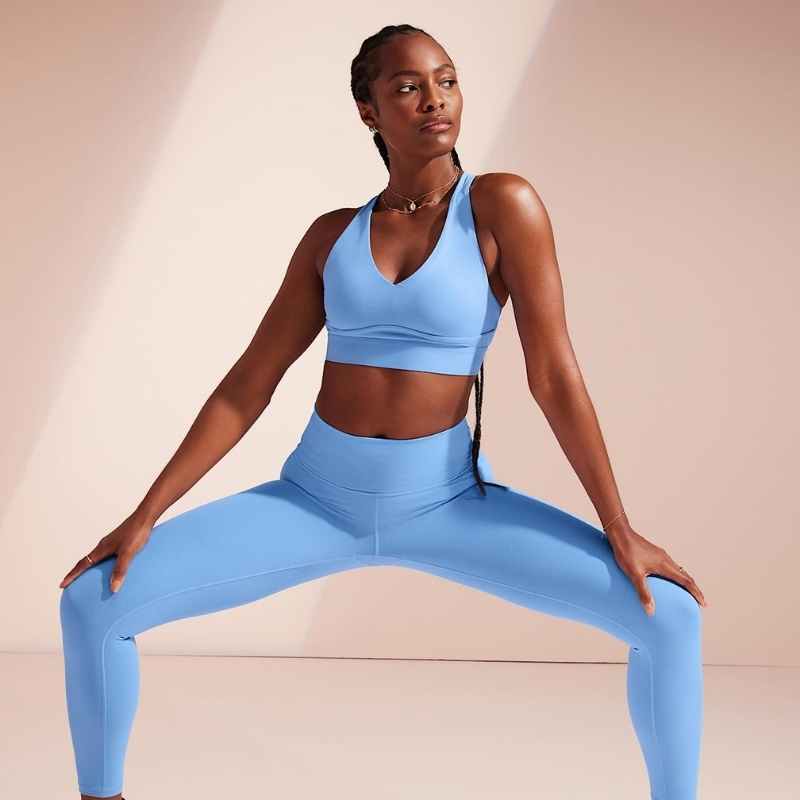 The fabrics used are categorized from low compression to high compression, and if you're looking for products made with environmentally-friendly materials, they will be marked as, "eco."
As mentioned before, Lululemon really takes into consideration every design and fabric blend that they use into their athleisure.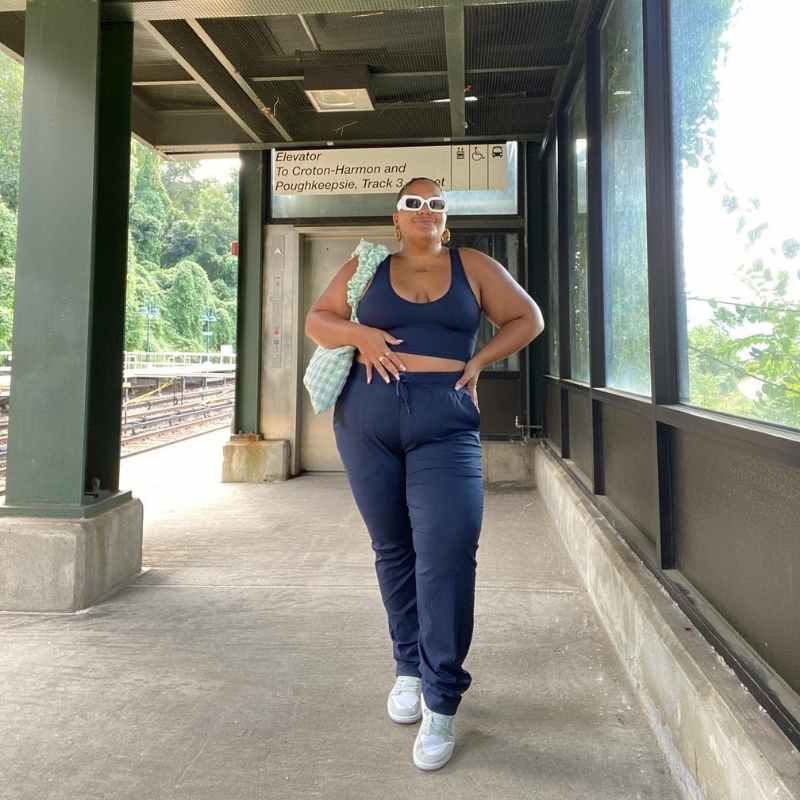 Because of that, many will agree the price of clothing is worth the quality you get. The clothing is true to size, stays true to form, and is made with technical fabrics to help you have the best workout experience.
What Customers Are Saying
To get a firmer grasp of what Fabletics and Lululemon have to offer, we read up on real customer experiences to see what they have to say. Here are some prominent points that were made:
Fabletics is good if you're on a budget and want decent quality activewear

The VIP membership at Fabletics is great, but doesn't typically have as good of deals as their introductory deals (like the

2 for $24 leggings deal

for new members)

Lululemon has the upperhand in quality
Lululemon is a better long-term investment
Lululemon has a larger variety of options for men
For both brands, you truly get what you pay for (or better when you get the 2 for $24 deal at Fabletics)
The Conclusion: Who's the Winner?
Our Pick: Lululemon
Overall, if you can afford the extra cost of Lululemon, they are well worth it. Fabletics is still one of our favorite budget-friendly activewear brands, but it just doesn't compare to Lululemon. We highly recommend investing in their activewear if you want pieces that will last for years to come.
You can even shop Lululemon secondhand on platforms like Mercari or on their "like new" page to save a little money while still getting the supreme quality Lululemon is known for.
Some shoppers also believe Fabletics is declining in quality and is turning more into a fast fashion brand, so all of their items might not be worth it (we still love the Powerhold leggings). At just $12 a piece when you sign up for the new VIP membership deal, these are a steal.
Lulumeon & Fabletics are both great activewear companies with unique things to offer, and who's to say you can't shop from both?
Sadly, we know not everyone can afford to spend the big bucks on Lululemon. If you're looking for athleisure but don't have the funds to splurge, Fabletics is a great place to score some affordable finds.
But, if you do have the budget and want to invest in long-term, durable workout clothes, Lululemon is your best bet.
UP NEXT: Athleta vs Lululemon Review: Which Activewear Is Better?