Nowadays, we have access to countless beauty products and tools to help with all aspects of our physical appearances: makeup, surgery, lashes, and more!
Enter Frownies, one of the OG beauty products created to help with fine lines and wrinkles.
But do the Frownies facial patches actually work? Keep reading our Frownies Review to find the verdict!
RELATED: Agency Skincare Reviews: Anti-Aging That Works?
What Are Frownies?
Originating in 1889, Frownies is a beauty product by women, for women.
A non-invasive, adhesive facial patch, Frownies are the original facial patches meant to lessen the appearance of fine lines and wrinkles for women.
To learn more about Frownies, keep reading!
Frownies Overview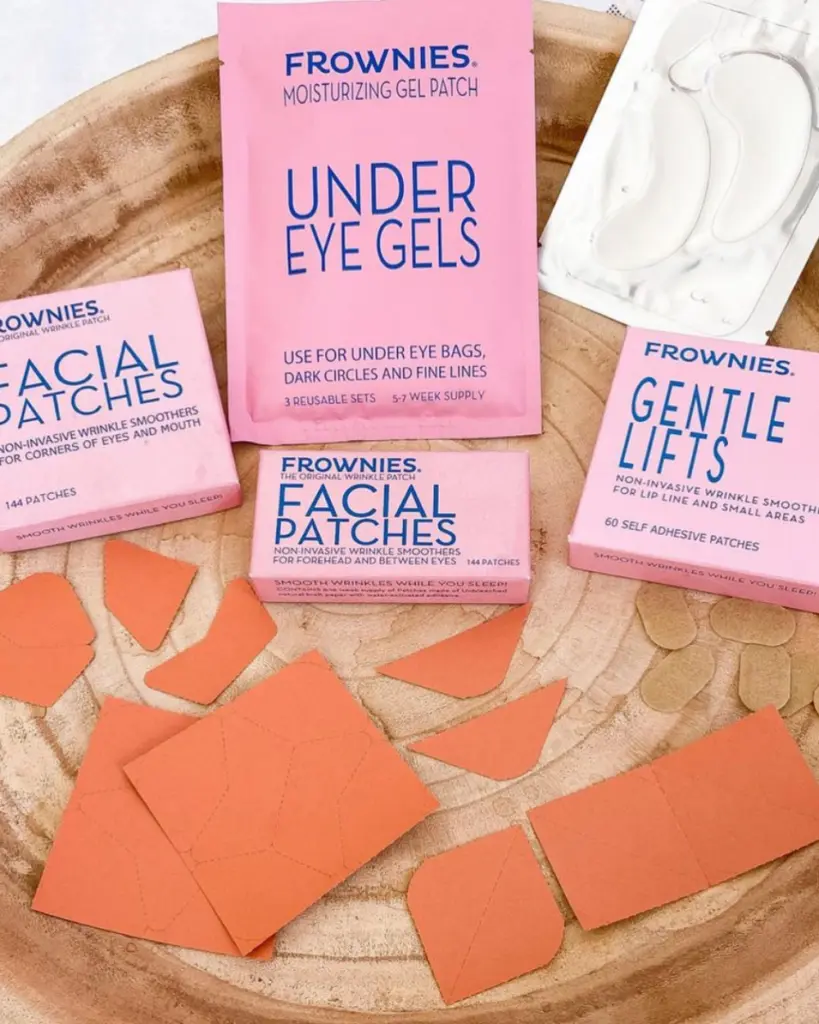 The legacy of Frownies has been passed down from woman to woman. The company's message is to empower, celebrate, and honor all women and their uniqueness and strengths.
Frownies is big on using natural and organic ingredients in all of their products as part of their commitment to providing the best beauty tools.
In fact, Frownies has evolved into more than just their facial patches, as they now offer other beauty products like sunscreen, skincare, and body washes as well!
For your convenience, we've taken a good look at reviews from real Frownies customers, and have provided reviews below.
Frownies Reviews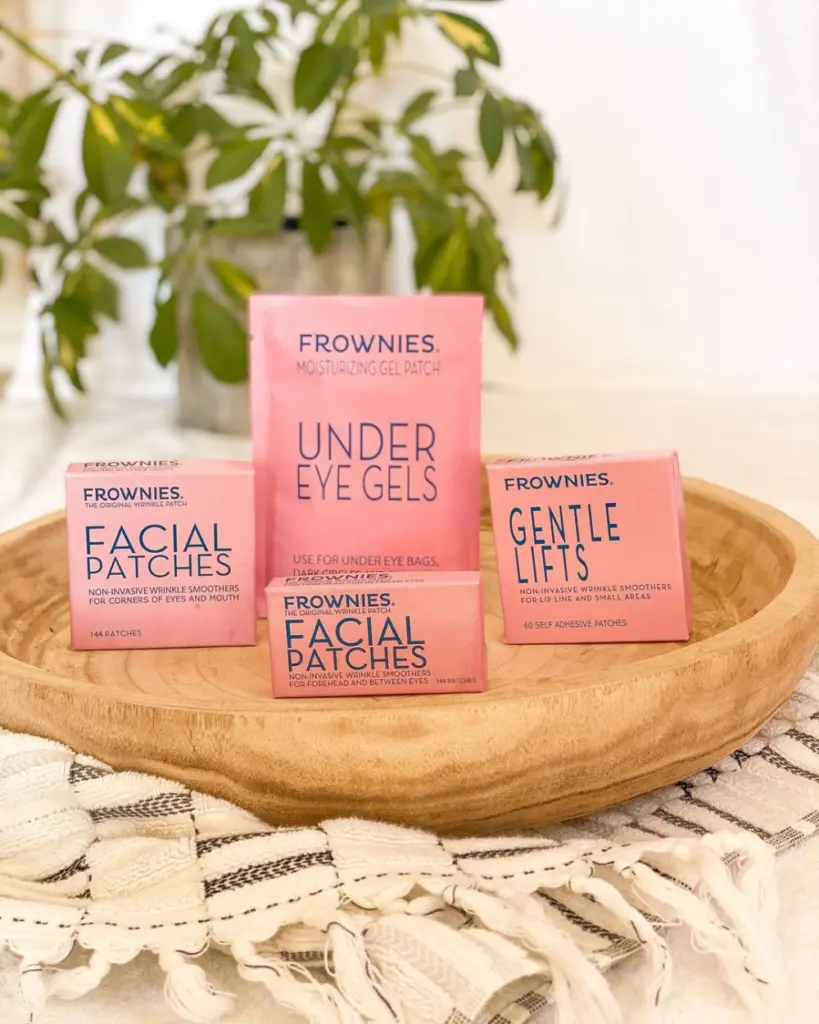 Overall: ★★★★★ 5 stars
Frownies has received nothing short of amazing reviews from their customers.
Costumers are satisfied with their purchases, and a vast majority of Frownies users have noticed a reduction of fine lines and wrinkles since using the product!
Further, Frownies lists a lot of information on their website, providing transparency and rapport for loyal customers and newcomers.
Price: ★★★★★ 5 stars
Considering Frownies achieve similar results to getting botox, the price for one box of Frownies is super affordable and accessible.
Instead of spending hundreds of dollars on botox surgery, one box of Frownies is $24 for up to hundreds of patches!
Not only that, but you can even sign up for a subscription service, where a box of Frownies gets delivered to you either each month, bi-monthly, or every three months!
For the rave reviews Frownies facial patches get, $24 a box is a huge steal.
Ingredients: ★★★★★ 5 stars
What we love about Frownies is how transparent the company is on their website.
On the ingredients page, Frownies lists all of their products and what's in them.
To go even further, Frownies explains what each ingredient does for your skin and why it's necessary to be in the formula to create the best results!
Refund policy: ★★★★★ 5 stars
Frownies is so committed to making sure customer needs are met that they promise to refund your purchase if you don't notice a difference in your skin after one month of consistent use!
Now that we've covered the general information about Frownies as a company, let's dive into the product reviews!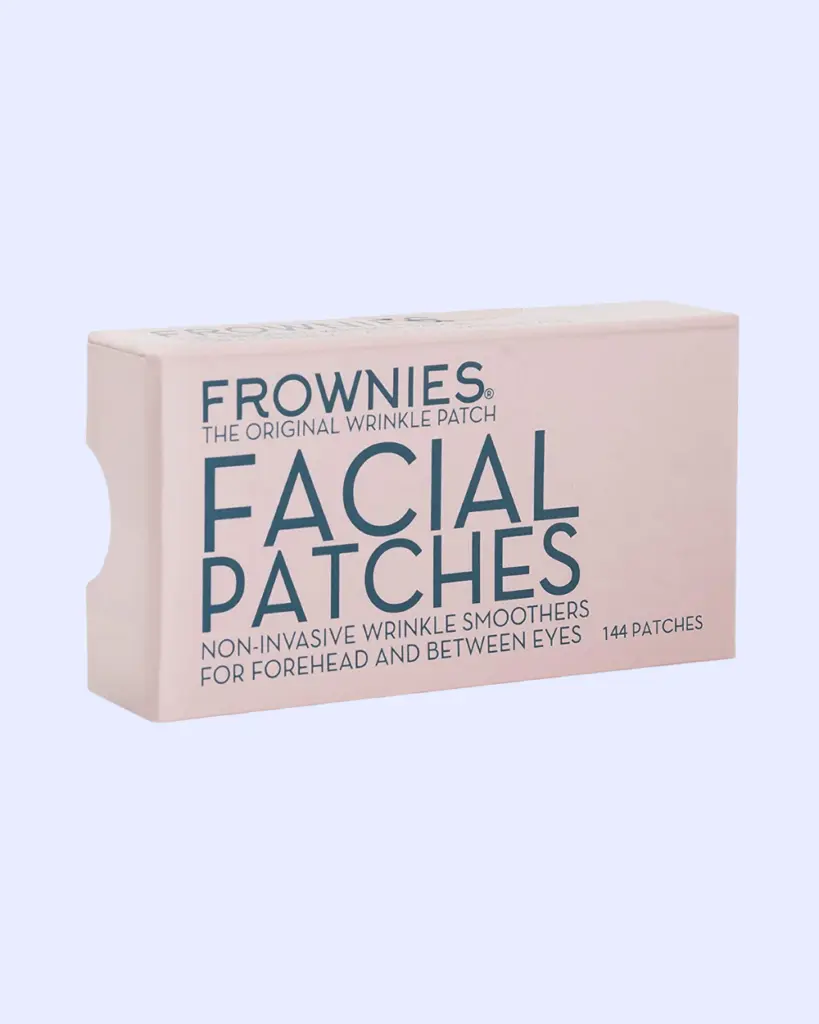 Meant for those stubborn forehead and "11" wrinkes, these facial patches are one of the most popular boxes Frownies offer. 
The patches are made of unbleached craft paper. Frownies ran tests to see which material was healthier and safer for skin, and paper won!
What also makes the paper material great is that you can cut the patches to fit your face however you'd need. What's even cooler is the box comes with 144 patches, which is more than enough to see if this product is for you.
The adhesive used is also dermatologist-tested, and is proven to be hypoallergenic and suited for those with sensitive skin.
Though that information may give you a big sigh of relief, it is still recommended to test the patch on your wrist to make sure you have no allergies from it.
Customers who have used this product have left all satisfactory reviews, and have noticed their wrinkles and lines easing up the more they use the product! Consistency is definitely key.
---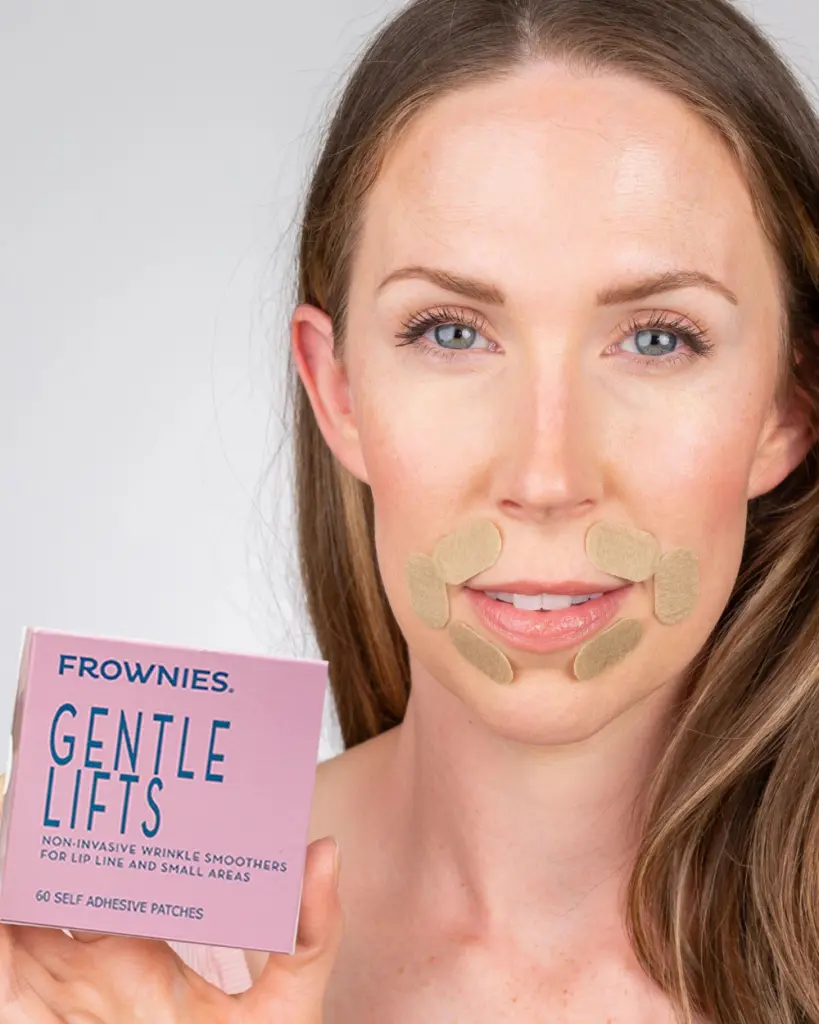 Also sitting at the nice price of $24, this Frownies box is meant for those small, tight spaces around the mouth and nose.
This box comes with 60 patches, and uses an adhesive to stick to the skin just like the Forehead & Between Eyes Wrinke Patches.
In order for the adhesives to work, you must have a clean face and just the right amount of water on the patch.
If you use moisturizer or any type of cream, you must make sure your skin has absorbed it before putting the patch or Gentle Lifts on.
By doing so, this guarantees the patches don't slip and slide off your face throughout the night.
Customers love these Gentle Lifts since they're so easy to apply and feel soft on the skin!
---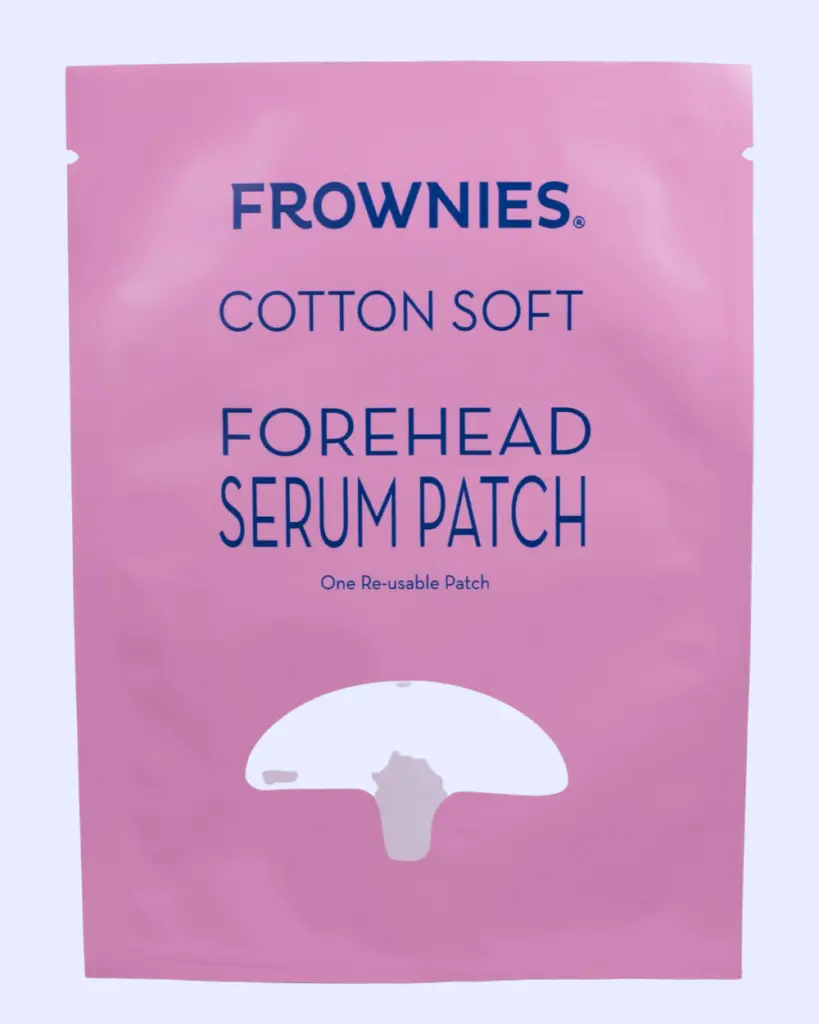 If you just want to soothe fine lines, Frownies's Serum Patch is the perfect product for you!
This product is much softer than the facial patch, and is infused with aloe and macadamia nut serum to penetrate, plump, and hydrate the skin.
This patch is more so used to soothe the skin and give it a boost rather than correct deeper expression lines.
Additionally, this patch is reusable as it comes with an extra backing you can reattach to the patch when you're ready to use it again!
Customers love this patch as it weighs not too heavy on the skin, but is still helps to relax the muscles in the forehead.
What Other Customers Think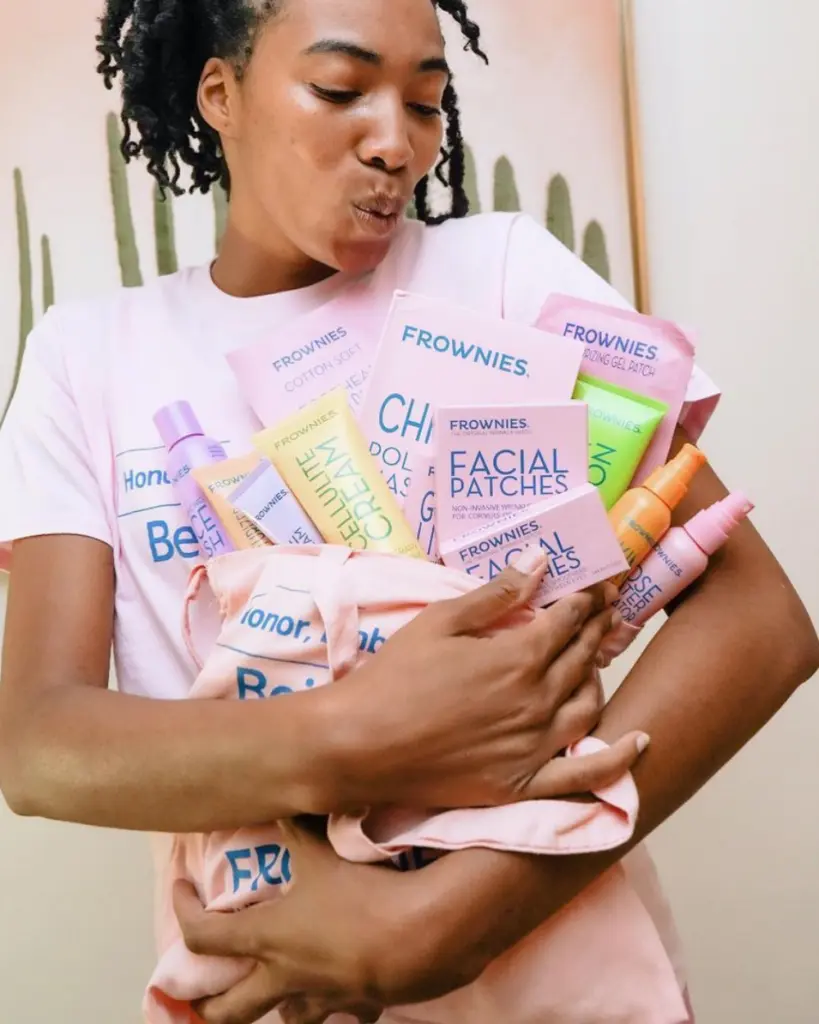 Need some more convincing? We've scoured the web to summarize all the important points from real customer reviews:
Frownies needs consistency for it to work, but they do show results
Frownies is not as long term as botox, but it definitely reduces the appearance of wrinkles
Be sure to test the patches on your skin for signs of irritation
The paper facial patches are easy to cut to properly frame the face
Return Policy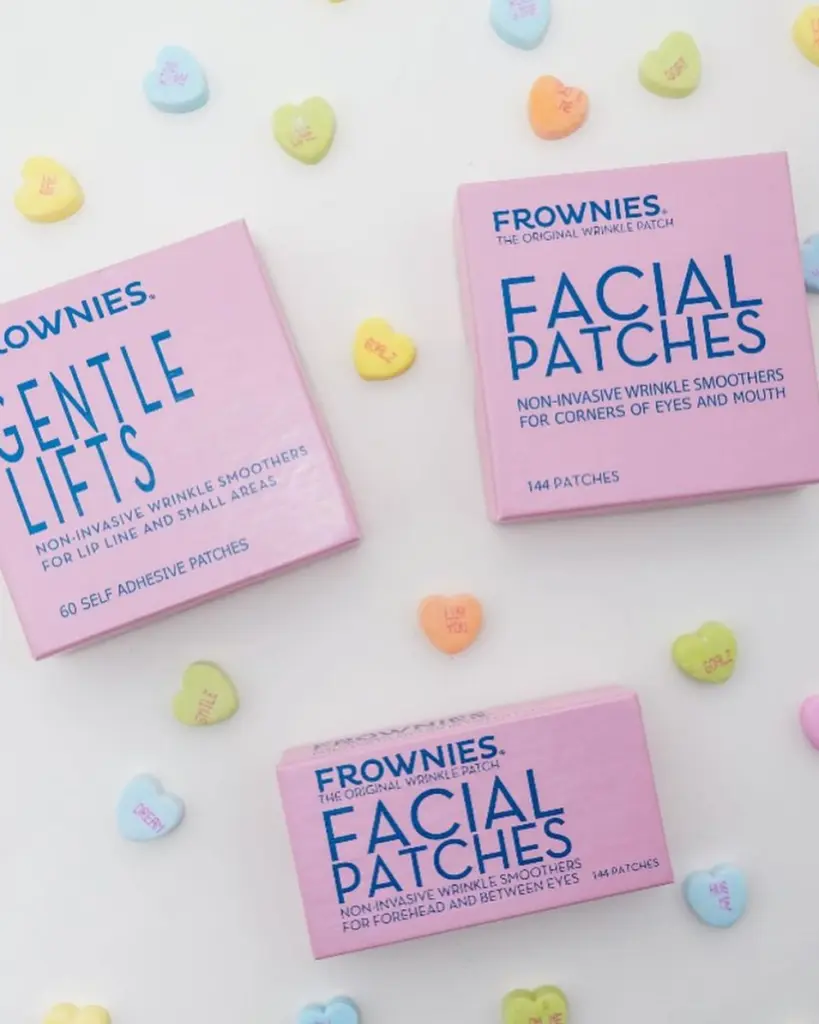 If you notice that after a month your Frownies aren't ironing out the fine lines and wrinkles, Frownies will honor their commitment and give you a full refund.
Shipping and handling is not included in this refund, but you have 30 days to return your product.
The item must be in the original packaging and with the included invoice, and should be returned to the place of purchase.
FAQS
Do Frownies actually work?
According to the vast majority of shoppers and the longevity of the brand itself, yes! As stated before though, it does require consistent use in order to see any changes, and it is not a long-term solution.
How long does it take to see results from Frownies?
As long as you're consistent, any results should be noticeable by around a month's time. It's super important to be consistent, and it's recommended to wear the Frownies overnight for maximum results. 
The Bottomline: Do Frownies Work?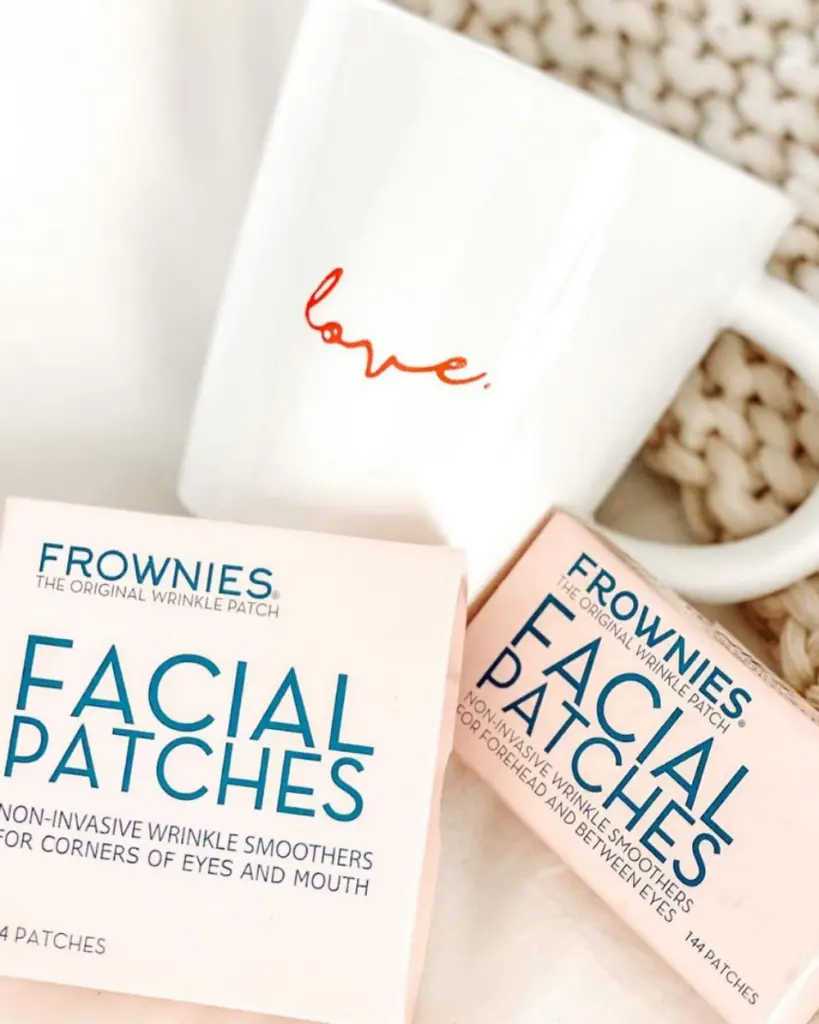 The answer is absolutely, yes! A brand that can be used by all, Frownies is a lovely beauty product that has been loved by many costumers for a long, long time. Most customers say it takes consistency to see real results, but they love the effects the patches bring to their skin.
With a great price, an easy return policy, and the chance to totally pamper your skin, what's not to love?
Frownies Alternatives
Still not buying it, or want to research something similar first? Check out these alternatives to Frownies below: