Fashionphile and TheRealReal are two popular luxury reseller marketplaces dedicated to making luxury and designer apparel and accessories accessible.
Both marketplaces offer a large collection of items for shoppers to choose from at discounted prices, but what's the difference between these two retailers?
Read our Fashionphile vs TheRealReal review to learn more about the differences and similarities between these consignment stores.
Fashionphile vs TheRealReal: Overview
Before we get into the nitty-gritty, let's get a glimpse of what these two companies have to offer and do a side-by-side comparison.
Fashionphile
TheRealReal
– Focuses on luxury brands (mainly handbags)
– Offers a smaller selection of designers
– All items are eligible for returns
– Returns are allowed within 21 days of in-store purchase or shipment date
– Free return shipping
– Has an impressive and in-depth authentication process
– Has more detailed photos compared to TheRealReal
– Shares very detailed list of any flaws
– Seller fees: 30% for items under $3,000 and 15% for items over $3,000
– Focuses on luxury brands (mainly handbags)
– Offers a wider selection of items and designers
– Handbags, swimwear, luggage, beauty, and items 40%+ off are not eligible for returns
– Returns are allowed within 21 days of in-store purchase or shipment date
– Return shipping costs $12.95
– Has an impressive and in-depth authentication process
– Has less detailed photos compared to Fashionphile
– Flaws list is not as detailed as Fashionphile
– Seller fees: 15% to 80% depending on the item category
RELATED: 14 Luxury Resale Sites Everyone Should Know
What is Fashionphile?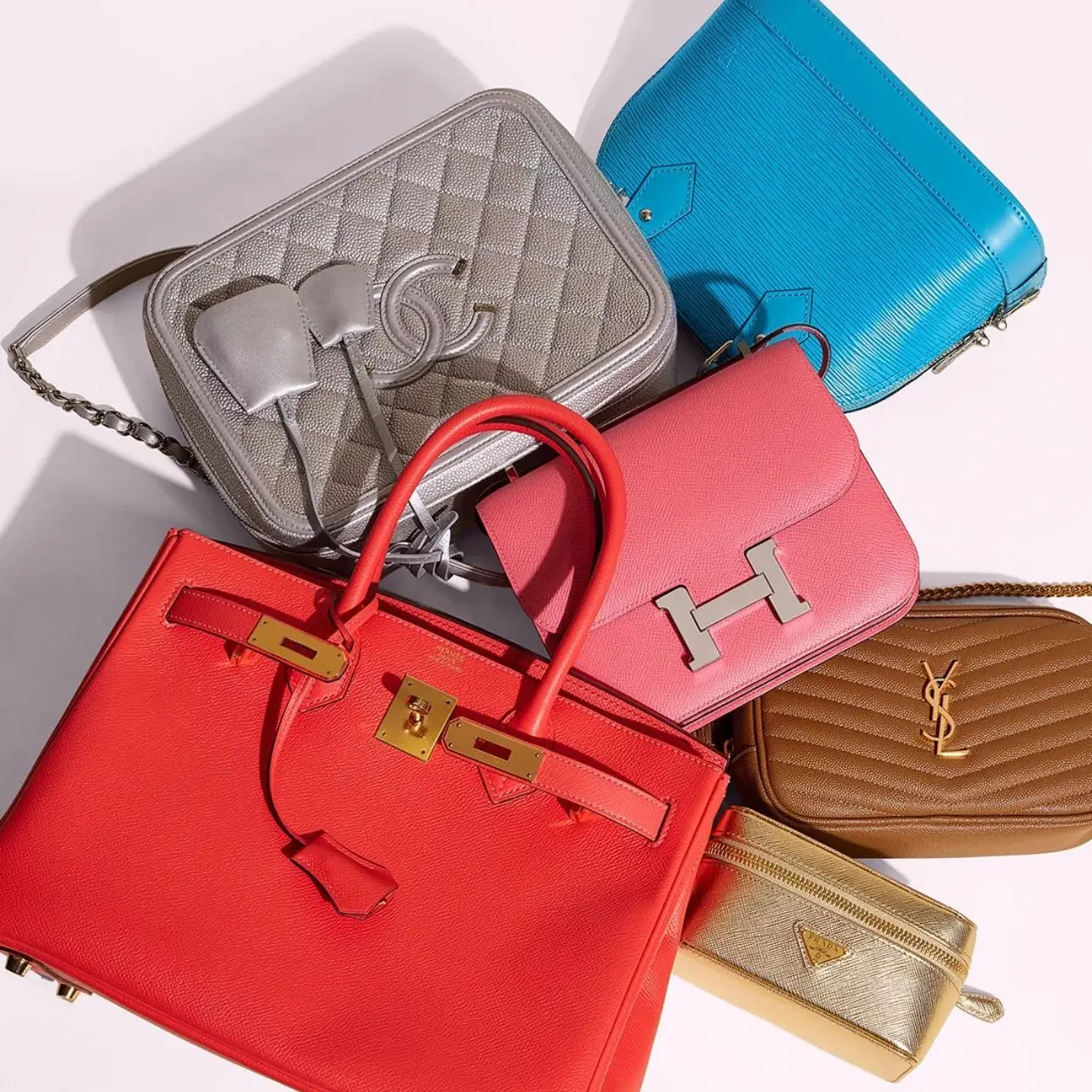 Fashionphile is an e-commerce retailer that resells high-designer and luxury apparel and accessories.
Pegged as one of the first of its kind, Fashionphile was founded in 1999 and is currently headquartered in Carlsbad, California.
Fashionphile is an exclusive re-commerce partner with Neiman Marcus and believes that luxury shouldn't be synonymous with being harder to obtain.
What Is TheRealReal?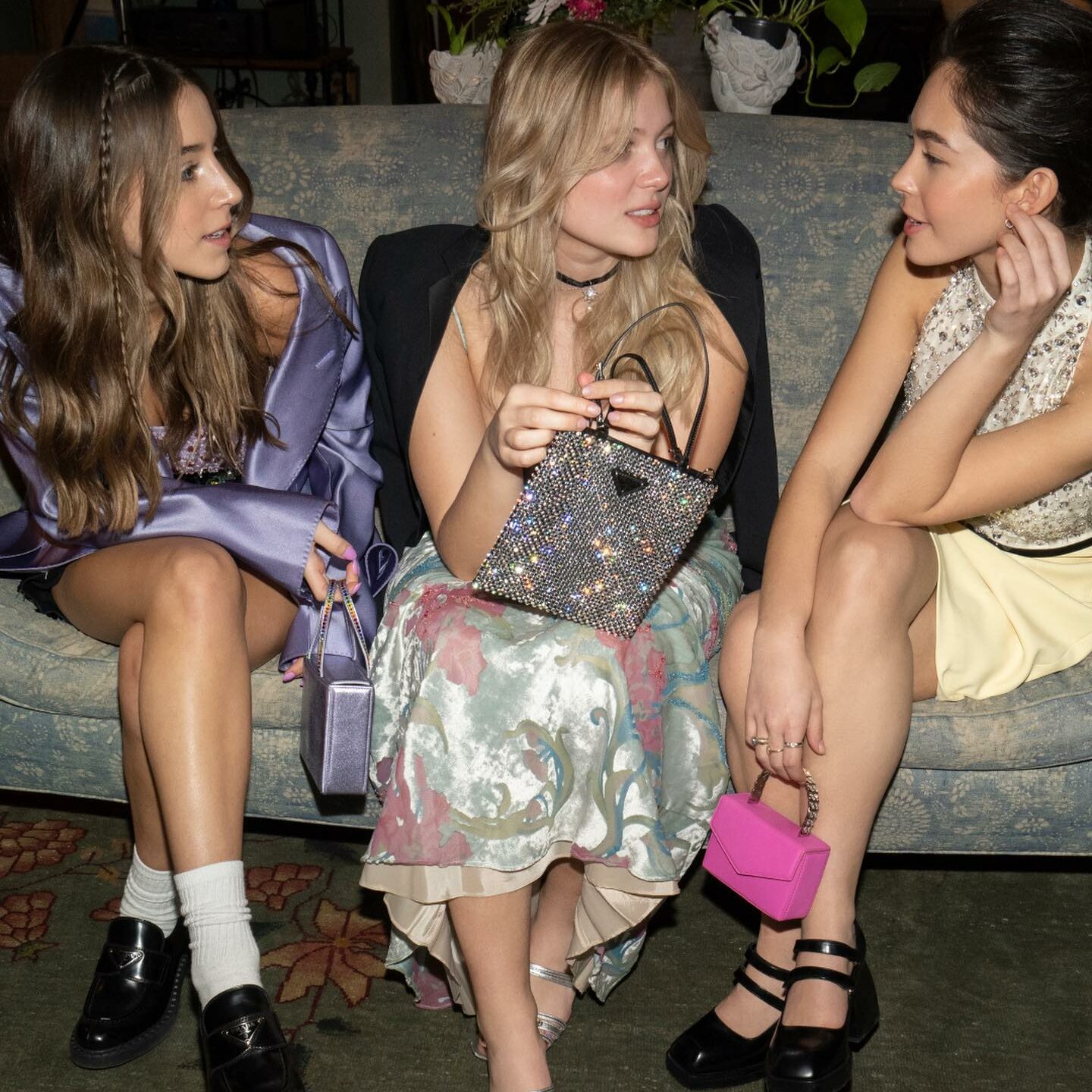 Newer than Fashionphile but still a big name in the online fashion world, TheRealReal was founded in 2011 and easily became one of the most successful reselling sites to this day.
TheRealReal is headquartered in San Francisco, California, and has one of the biggest and most active communities in the e-marketplace world.
TheRealReal was started with the mission to extend the life of luxury goods to create a more sustainable and accessible future for fashion by empowering consignors and buyers.
Now that we know a little bit more about each company, let's dive into how these two retailers measure up against each other!
Designers
Fashionphile
Fashionphile is quite selective when it comes to its designers.
The e-commerce site offers under 90 designer brands that are all considered to be extremely luxurious, such as Cartier and Hermes.
By being selective and a bit picky when it comes to the fashion labels and designers Fashionphile houses, it allows for a more in-depth and curated shopping experience that customers love.
TheRealReal
TheRealReal is much more inclusive regarding the brands it accepts and carries, but that doesn't make it any less luxurious.
In fact, having more brands makes for a fun shopping experience that allows shoppers to find new brands and designers.
TheRealReal carries brands and designers that are very well-established and venerated in the fashion world, but it also carries brands that are new and rising in the fashion scene.
TheRealReal has a whole page dedicated to its designers, listing from A to Z, so if you're looking for a specific brand or want to see what's out there, be our guest.
Selling
Fashionphile
If you decide to sell with Fashionphile, the company simplifies the process. Regarding fees, you can expect to pay 15% seller fees if your item sells for more than $3,000 and 30% seller fees if it sells for less than $3,000.
When comparing Fashionphile vs. TheRealReal as a seller, there are many instances where Fashionphile offers better commissions.
For example, if you sell a handbag for $3,500 at TheRealReal, your payout would be $2,450 (30% of the selling price). However, at Fashionphile, the fee would only be 15%, so you would end up with $2,975 ($525 more).
Aside from fees, there are several selling methods Fashionphile offers:
Submit Items For A Quote
Get a quote online and send your items using a complimentary shipping label.
Schedule A Virtual Appointment
Schedule a video conference with a trained Procurement Specialist so you can sell and get quoted from the convenience of your own home.
Request White Glove Service
Let Fashionphile come to you! Fashionphile offers a free White Glove Service where the items are picked up from you.
RELATED: 11 Best Places to Sell Designer Bags
Visit Fashionphile
Drop by one of Fashionphile's locations and turn in your luxury items to be quoted.
Fashionphile provides quotes upfront, meaning sellers will know how much they're getting paid before submitting your items. This is super convenient and saves sellers a bunch of time by not having to wait until their items sell.
TheRealReal
If you want to sell through TheRealReal, you can easily sign up through TRR's website and get started. 
TheRealReal's seller fees vary pretty drastically, from 15% all the way up to 80% depending on your item type and the amount it sells for. You can view this chart sharing their commissions for each item.
Here's how the selling process works at TheRealReal:
Sign Up
Sellers can schedule a pick up, ship directly to TheRealReal, or drop-off your items to any of the 12 retail stores TRR has.
Leave It To TheRealReal
One of TheRealReal's over 100+ experts will authenticate your items with the goal of selling them at the highest price the market demands. To see which brands TheRealReal offers, you can check out the company's full list of accepted brands here.
Get Paid
Choose direct deposit, site credit, or check. Sellers can earn up to 85% of the selling price of their items. The more you sell, the more you earn. For more information, you can check out the commission chart.
Many sellers who work with TheRealReal have experienced their items selling super fast compared to other online luxury marketplaces, so if you're looking to sell your items quickly, TheRealReal could be a better choice.
Authentication
Fashionphile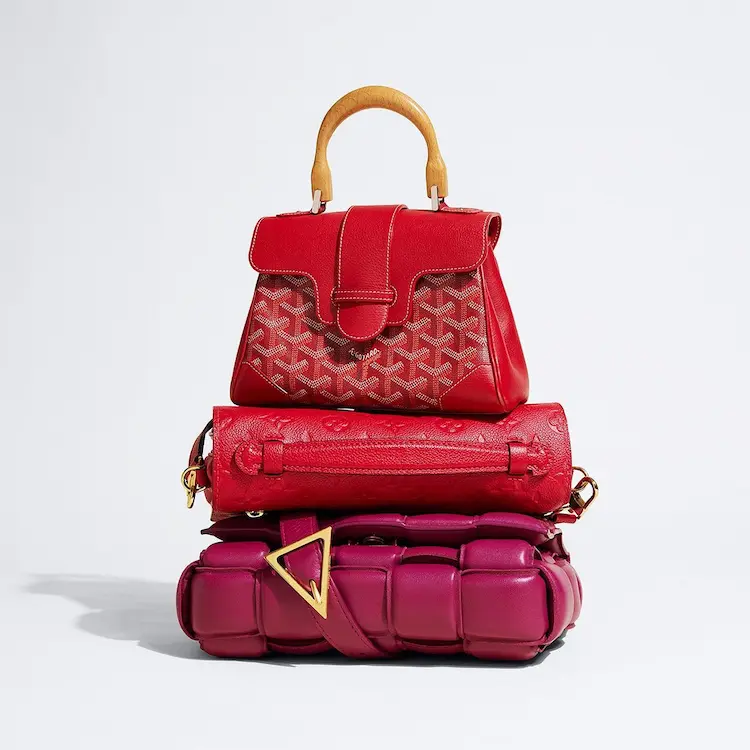 Fashionphile takes authentication very seriously and prioritizes building trust with its community by guaranteeing authentic and genuine pieces. 
Fashionphile's experts are highly skilled in detecting fake pieces and accessories and thoroughly examine every piece from stamping and stitching to hardware and date codes. 
In fact, Fashionphile's authentication process is renowned for being one of the best!
TheRealReal
Unfortunately, TheRealReal has come under fire before for not selling authentic pieces.
Not only has TheRealReal sold fake luxury items to customers before, but authenticity inspections were not very thorough nor done by those properly trained to really spot the differences between genuine and fraudulent products. 
Unsurprisingly, this left a very bad taste in a lot of customers' and investors' mouths, and TheRealReal suffered during that scandal.
However, what doesn't kill you certainly makes you stronger (or at least humbles you); now TheRealReal's authentication process is as rigorous as ever. 
Return Policy
Fashionphile
Fashionphile can process returns as long as the items are postmarked within 15 days of the shipped date. 
For items to be eligible, they must be in its original condition, including the Certificate of Authenticity tag and Fashionphile tag. The pieces must also be in its original packaging, so be sure not to trash any packaging until you know you love and want to keep your pieces.
Plus, Fashionphile offers free return shipping.
TheRealReal
To return eligible items, customers must request to start the return process within 14 days of the original shipment date and return the items within 21 days. Return shipping costs $12.95, which will be subtracted from your refund.
However, we think FashionPhile has a much better return policy. The main downside is that the following items are not eligible for returns at all at TheRealReal:
handbags
swimwear
luggage
beauty items
any items sold at 40% or more off the original listed price
final sale items
The Final Verdict
Both Fashionphile and TheRealReal serve the same purpose of trying to make luxury goodies more accessible to everyone, but does one service do it better than the other?
Personally, we love the more extensive collection TheRealReal has to offer and how quickly items sell since they have so many shoppers on their site.
However, if you want to sell your items, Fashionphile typically offers better commissions unless you're selling a very high ticket item. If you have a specific item you want to sell, we'd check out TheRealReal's commission chart and compare it with Fashionphile's to see where you'd make more money.
It's also worth noting that TheRealReal doesn't offer returns on their handbags, period. If you're shopping for a secondhand bag or another item in their exclusions, we recommend choosing Fashionphile instead (we also love Rebag).
On top of that, some people have stated that the item they received from TheRealReal was in worse condition than the photos showed. It would be a headache to end up with a worse condition handbag that you can't even return. For that reason, we'd pick Fashionphile if you're shopping for handbags or another item type that is on TheRealReal's return exclusions list.
Most importantly, though, we should ask ourselves: Why not shop at both stores?