Wondering if Everlane really does carry the best denim ever? Read our in-depth Everlane Jeans Review to find out!
When it comes to finding the right jeans, the options can seem endless. I've probably tried on 100+ pairs of jeans in my life, only to find a few perfect pairs. Everlane has been my go-to brand for jeans for the past couple of years! Today, I'll be sharing my Everlane jeans review for every style of denim they offer (yes, I own a pair of every style, don't judge me). Let's dive in!
What is Everlane?
Everlane is a brand focused on quality clothing from ethical sources (for more affordable prices). They're all about comfort, functionality, and style. They have a wide variety of clothes perfect for everyone. I have tried a few of their tops, but their jeans are my absolute favorite.
They work hard to eliminate their carbon footprint and unethical origins to give you clothes that you can feel good about wearing. Everlane is very upfront about their factories, listing the story behind each including how many employees work there, when it was established, and plenty of photos.
Everlane Overview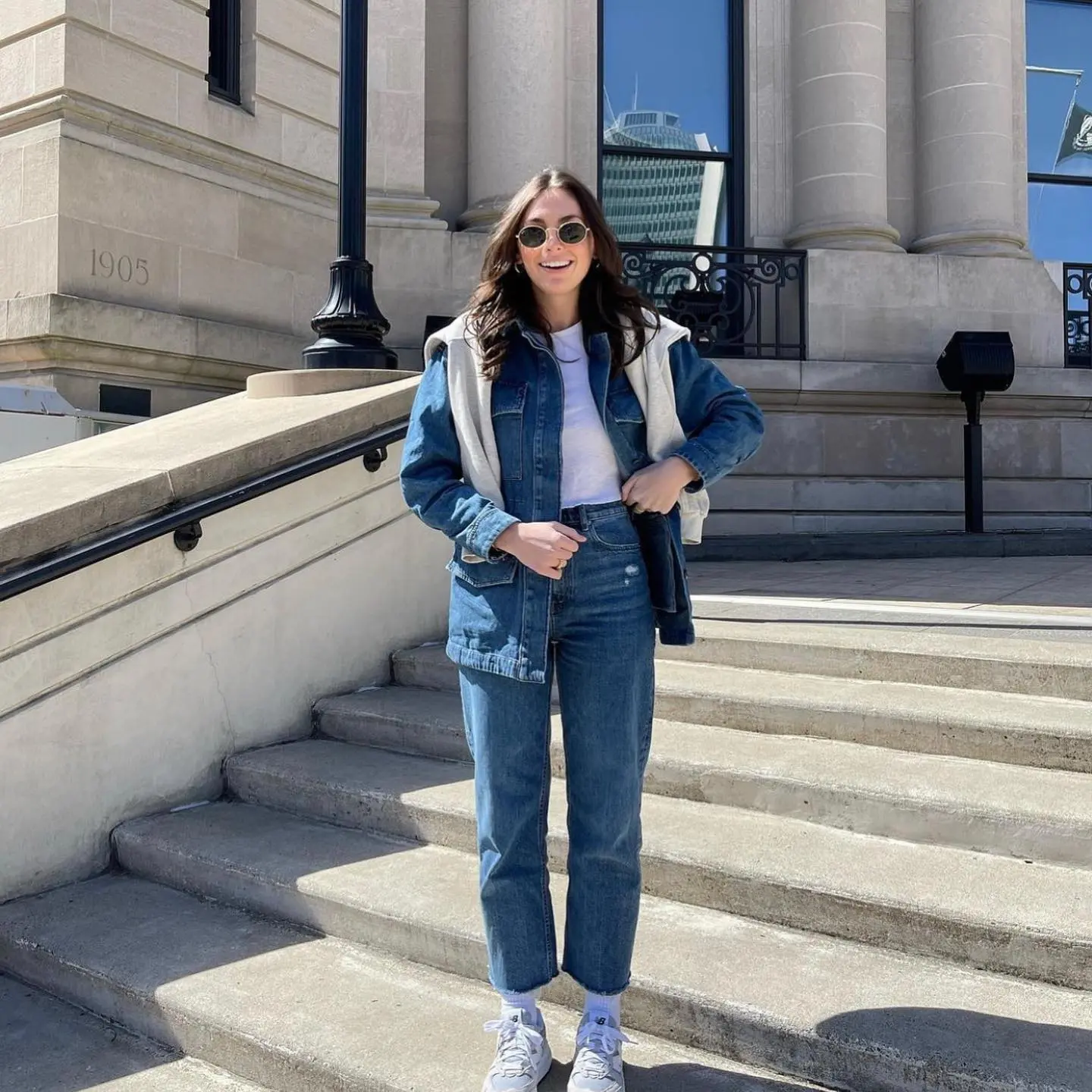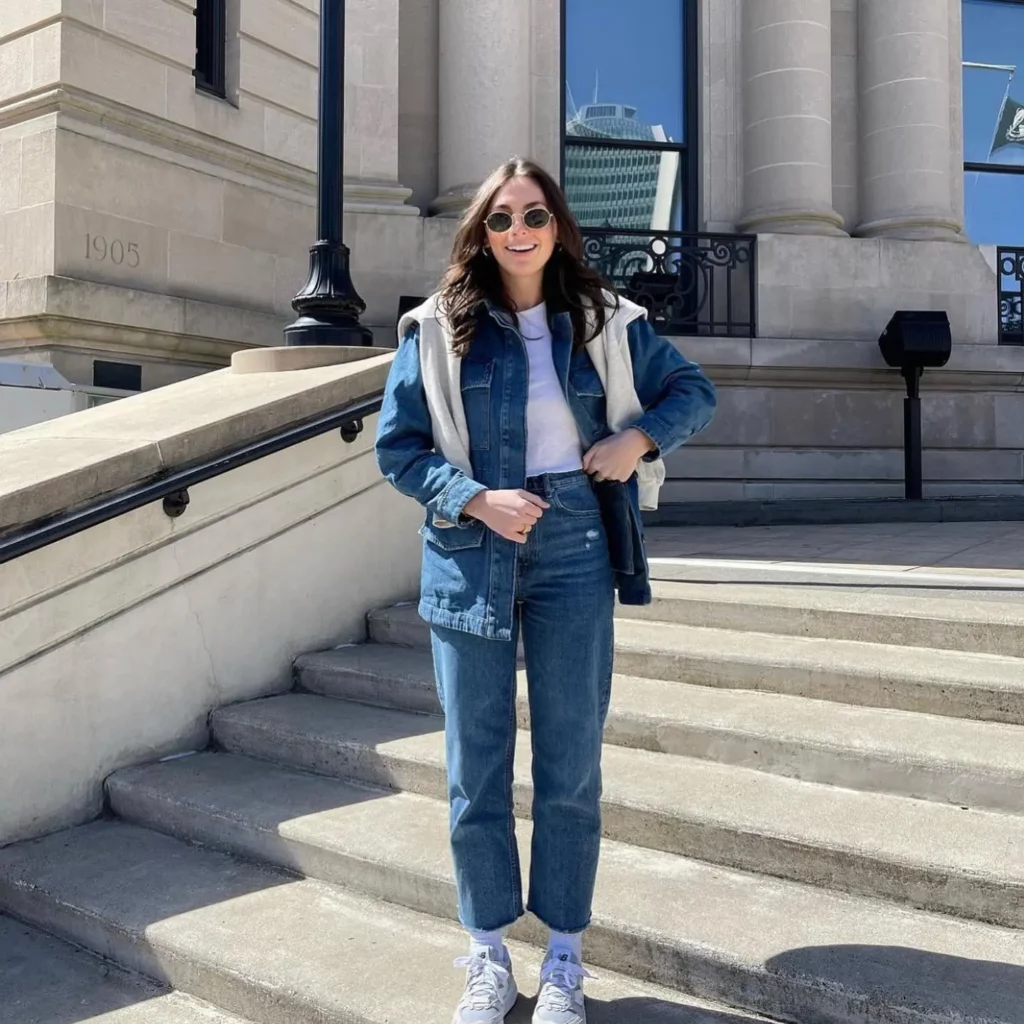 Everlane isn't your typical clothing brand when it comes to trends. Instead of staying on top of the latest trends, they create timeless clothes that will last a lifetime and that will never go out of style.
These are mainly basic pieces, so it's not the brand to shop if you want that leopard print bodysuit that will be out of style next season.
RELATED: Revice Denim Reviews: Are Their Cool Girl Jeans Worth It?
Everlane Jeans Review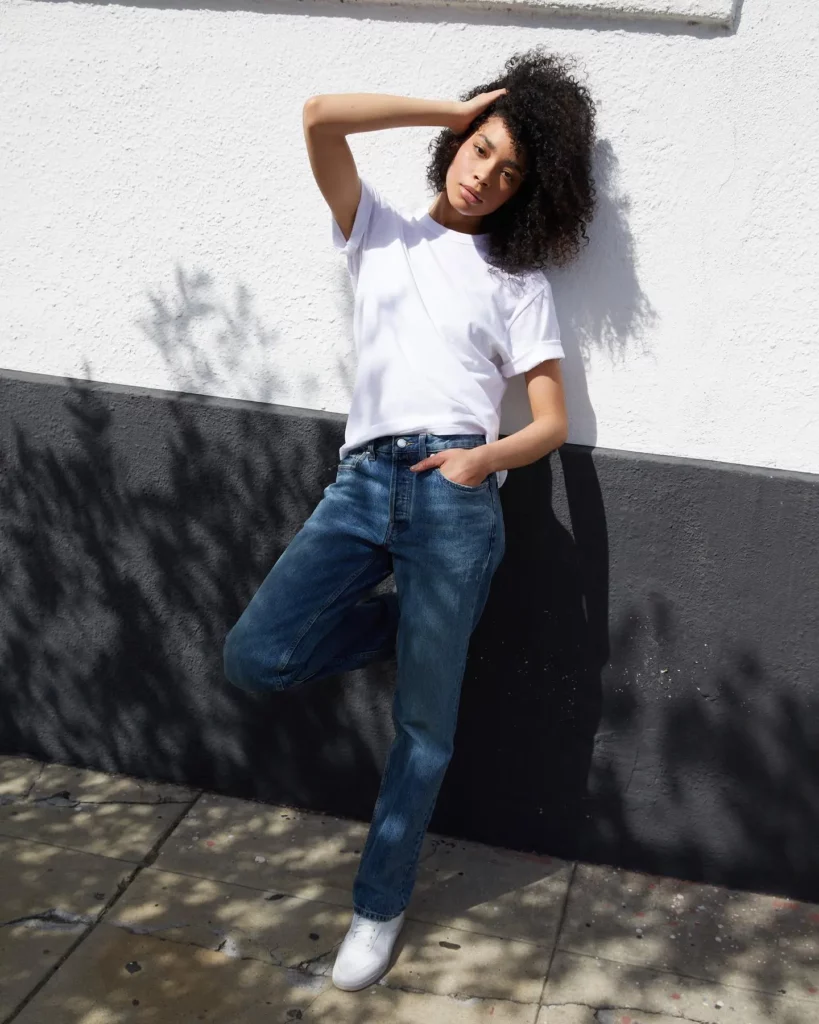 Now, let's get into the jeans reviews. I've created a nice stockpile of Everlane jeans over the past few years (both from online thrifting and purchasing when Everlane has sales).
Overall: ★★★★ 4 stars
All in all, customers seem to agree that Everlane jeans are good, quality jeans that they are glad they bought! Some customers complain about small sizing, so just make sure to take accurate measurements and use the sizing chart!
Price: ★★★★ 4 stars
Everlane jeans typically cost between $78-$98 per pair, which might seem a little pricey. However, this is a great price considering the high–quality material and fit of the jeans.
Quality: ★★★★ 4 stars
Most customers agree that Everlane jeans are high-quality and durable, yet comfortable and stylish at the same time.
Value: ★★★★ 4 stars
Overall, Everlane jeans have excellent value. Even though they might be a bit pricier than fast-fashion jeans, they will save you money in the long run by being high-quality, durable jeans!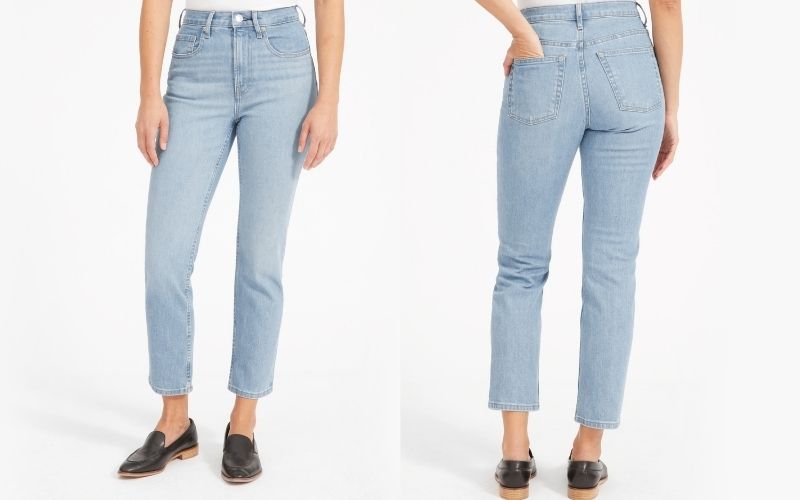 Price: $88
Sizing: Size up (Curvy version is true-to-size)
Rise: High-waisted
Stretch: Minimal stretch
Length: Ankle + Regular + Tall
Overall: The cheeky straight jean is one of their most popular styles. While I've had a good experience with the sizing, some other Everlane jean reviews have reported the size was slightly off and you should size up, so this is something to keep in mind. They're not the stretchiest jeans around, which explains why some people have issues with sizing.
Otherwise, they're very comfortable, stylish, and are amazing quality. They definitely have that flattering, cheeky effect going on that will have you looking twice in the mirror.
These are available in both the standard version and the "curvy" version, which is a style that was designed for curvier girls with hourglass shapes. I purchased a pair of both styles and definitely prefer the curvy version since it's tailored to my body type. If you're skinnier, the standard would probably be the best choice.
Also, the standard version is available in more colors in the "90's cheeky" style that have a more retro look going on that I loved. They also have corduroy that I want to try next.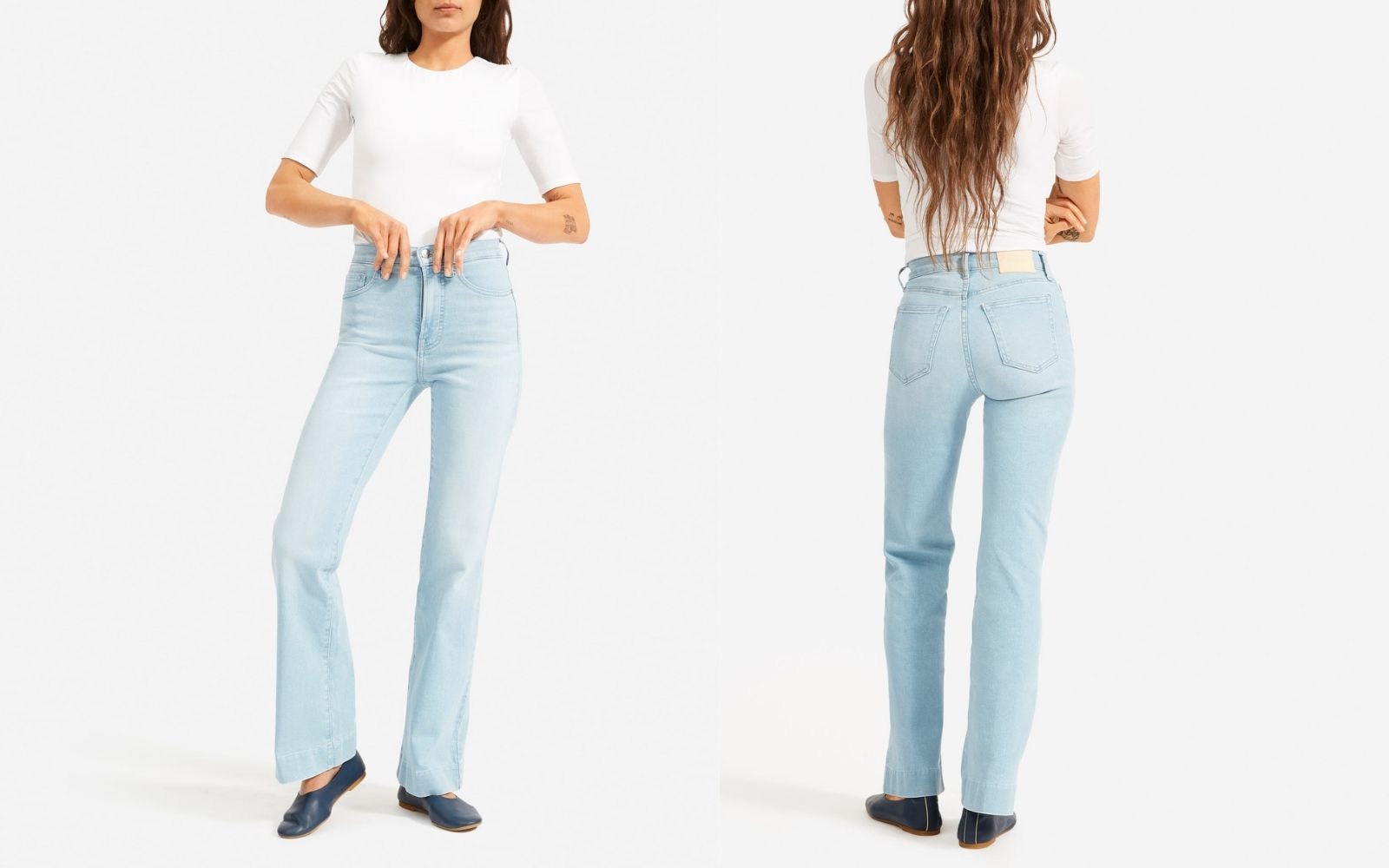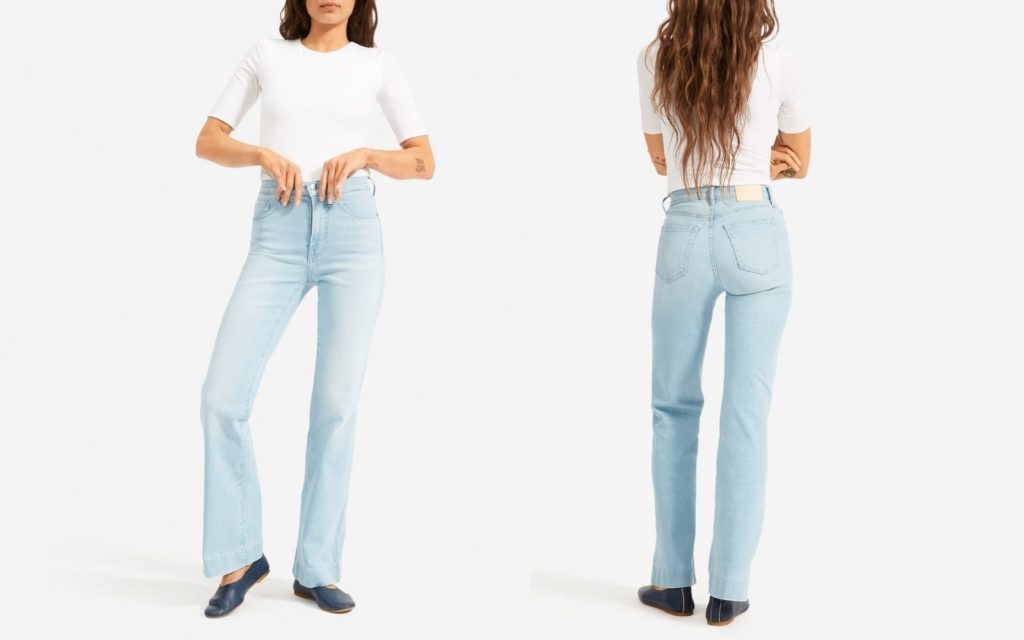 Price: $85
Sizing: Size down
Rise: High-waisted
Stretch: Minimal
Length: Regular
Overall: I purchased the Modern Flare jeans pretty recently as this style of jeans has started becoming more trendy. For the most part, I had a positive experience with them. I purchased my regular size and probably could've had a better fit if I sized down (they feel a bit loose around the waist and hips).
Even so, this is barely noticeable and they look great – I love the high-waisted fit! The only downside is they're slightly too long for me at 5'4, but they're fine when I wear them with a heeled bootie. Most of their other jeans have an "ankle" fit for shorter girls, but this style didn't.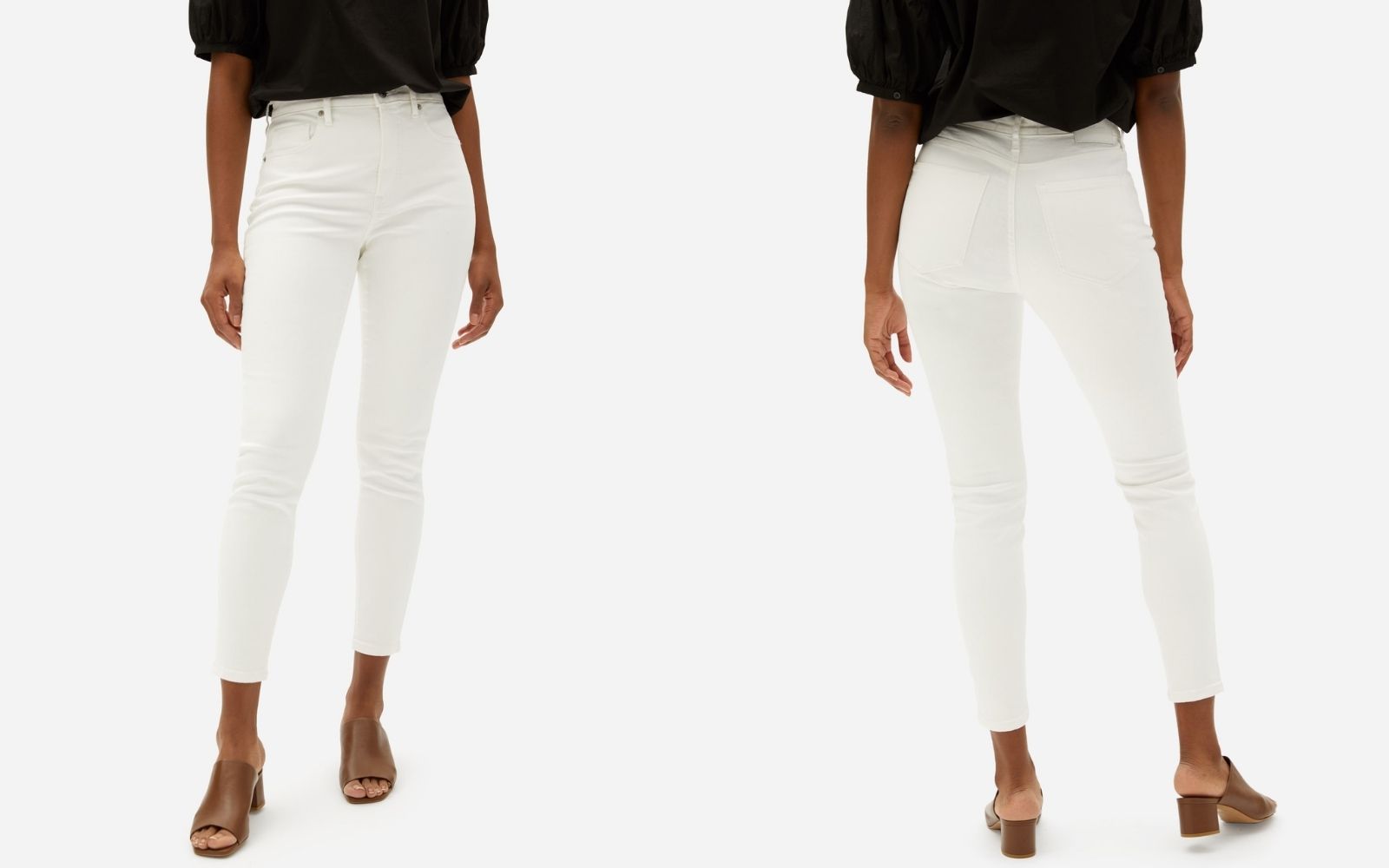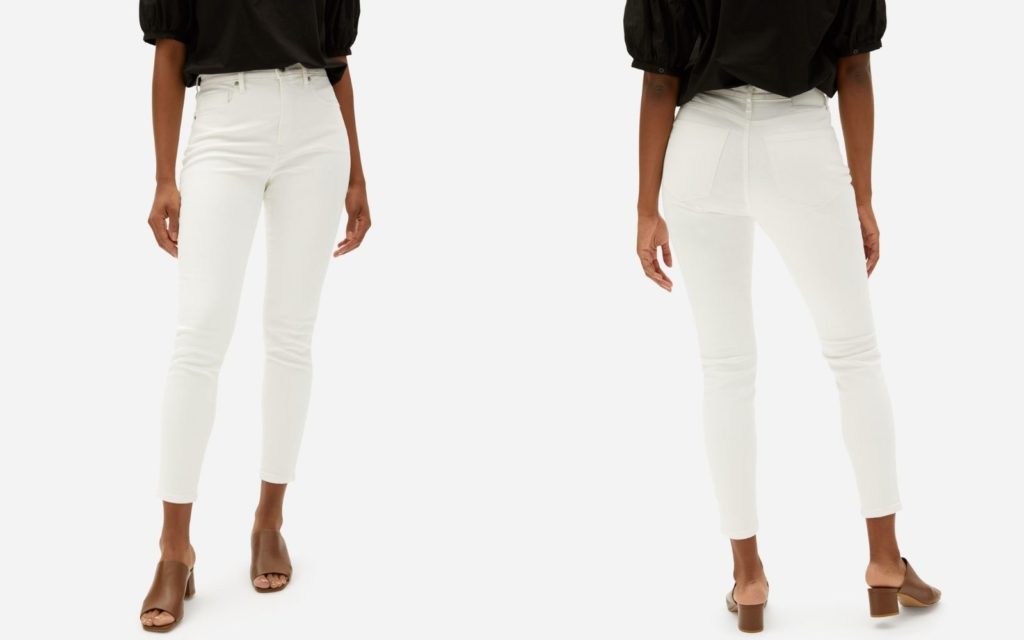 Price: $78
Sizing: True-to-Size
Rise: High-waisted
Stretch: Stretchy
Length: Ankle + Regular
Overall: If you want a flattering pair of skinny jeans that also have great stretch, these are for you. They fit amazingly without being constricting. You don't have to pull them up throughout the day and never have to worry about a camel toe!
Although these are a staple piece in my closet, I find myself reaching for the straight leg, flare, or arc pairs more often these days. If you're an hourglass shape or just curvier overall, I highly recommend getting the "curvy" version. This will be more flattering.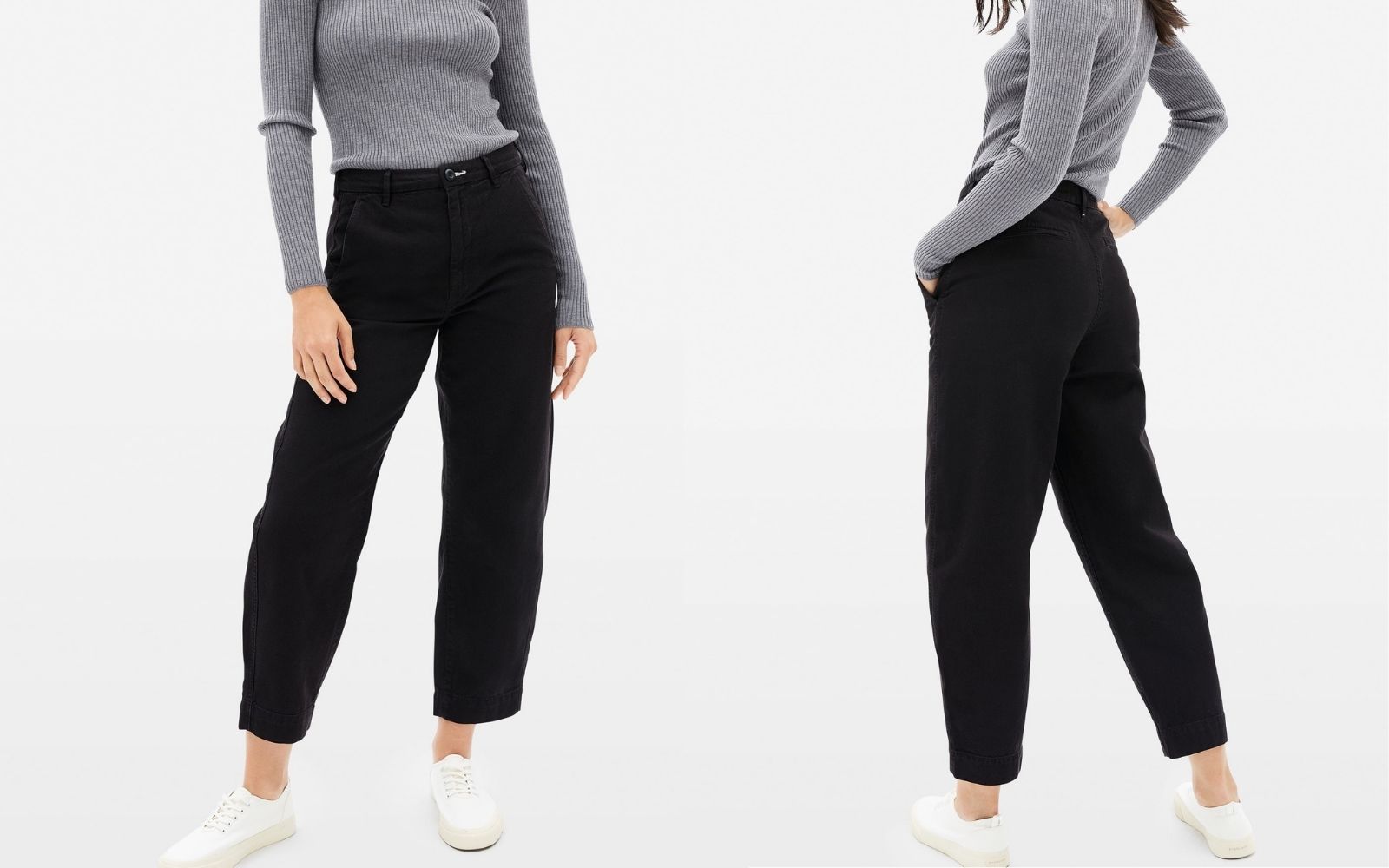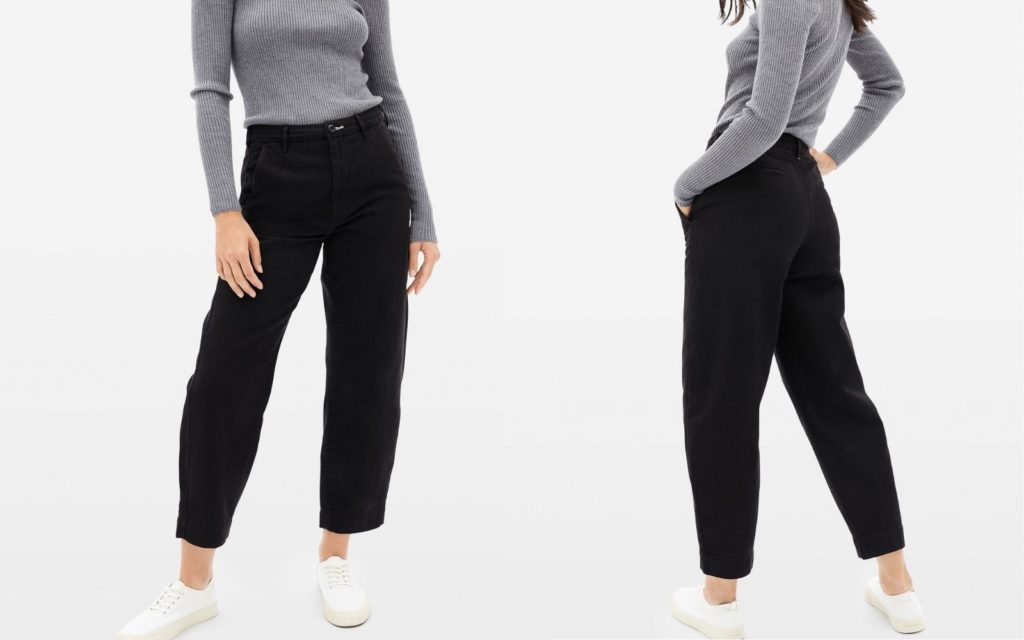 Price: $78
Sizing: True-to-size
Rise: High-waisted
Stretch: Stretchy
Length: Regular
Overall: The fairly Arc jeans are available in two colors, but they also have the similar Arc Pants in a few more exciting colors as well. I got the jeans in black and liked them more than I thought I would. Since I'm curvier, these do a good job at accentuating my booty.
They're the perfect staple for autumn and winter, so I find myself wearing them frequently. I just wish this style was available in more colors.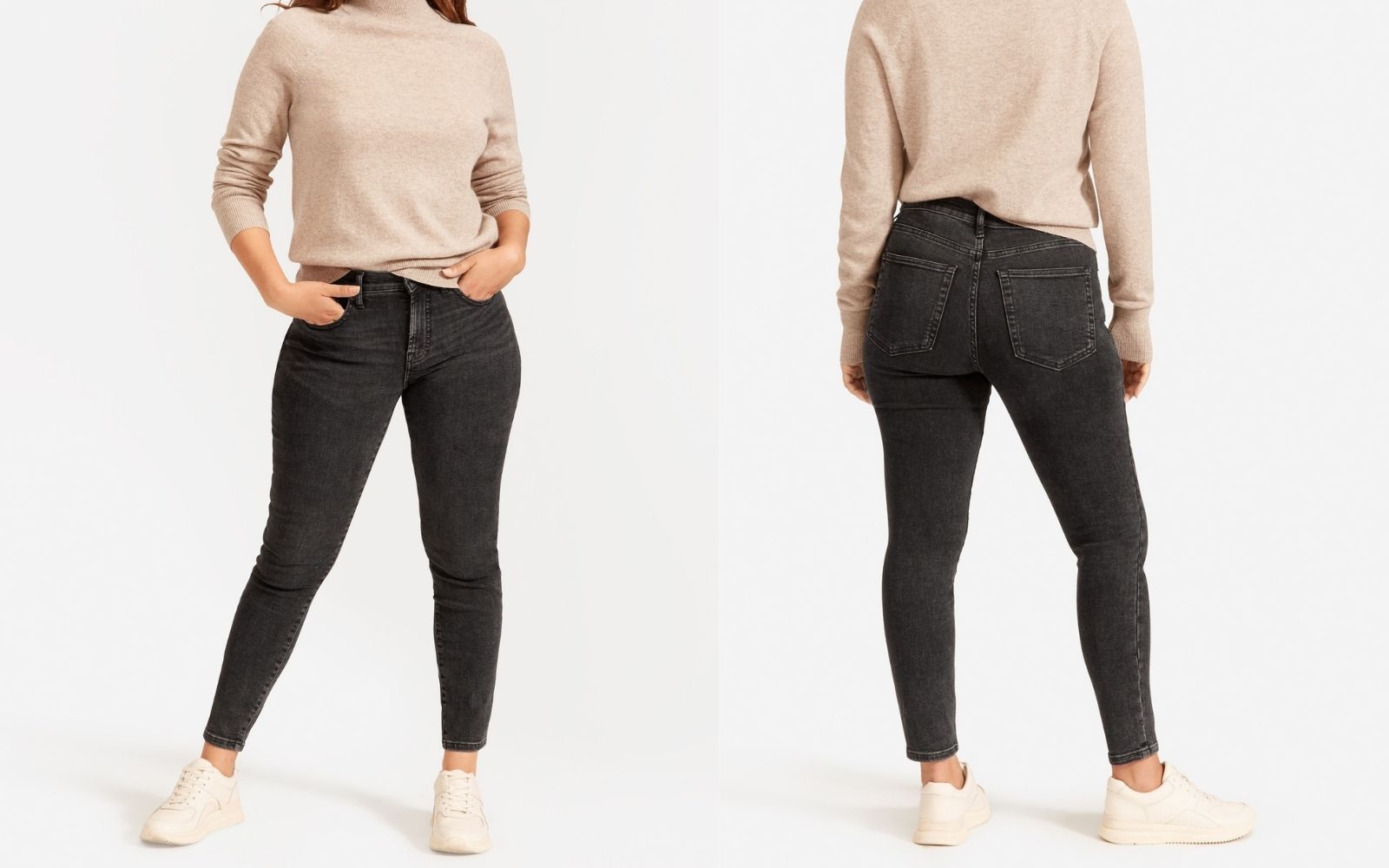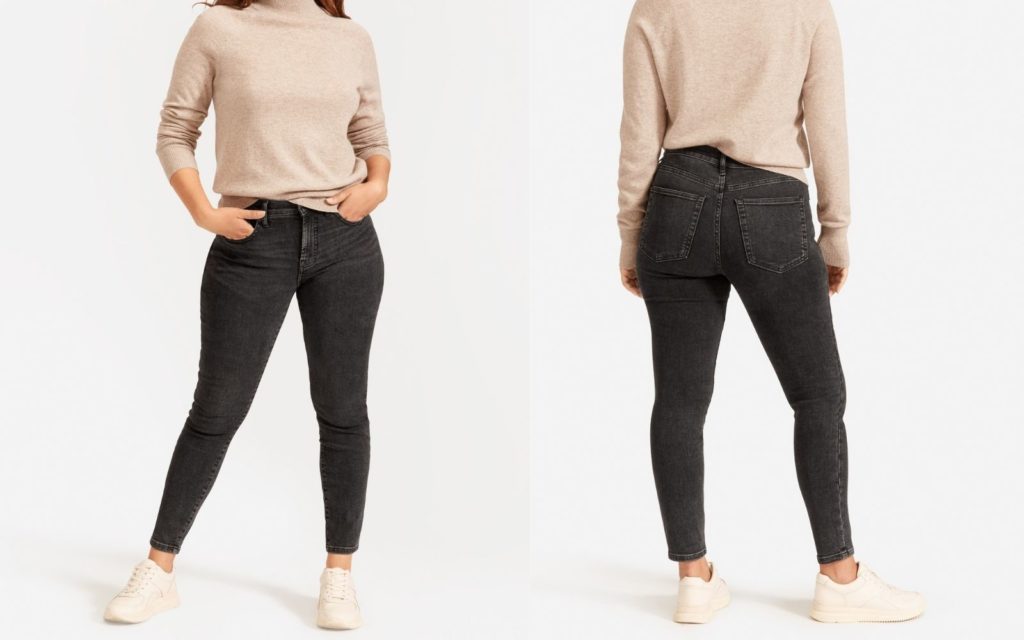 Price: $68
Sizing: True-to-size
Rise: Mid-rise
Stretch: Stretchy
Length: Ankle + Tall + Regular
Overall: Now, before I get into this review, I'm not a big fan of any type of jeans other than high-waisted. So, I didn't like the way these looked on me compared to their high-rise jeans. But, if you do want a mid-rise jean, I'm sure you would love these. They're high stretch, hold their shape, and are super comfortable.
What Other Customers Are Saying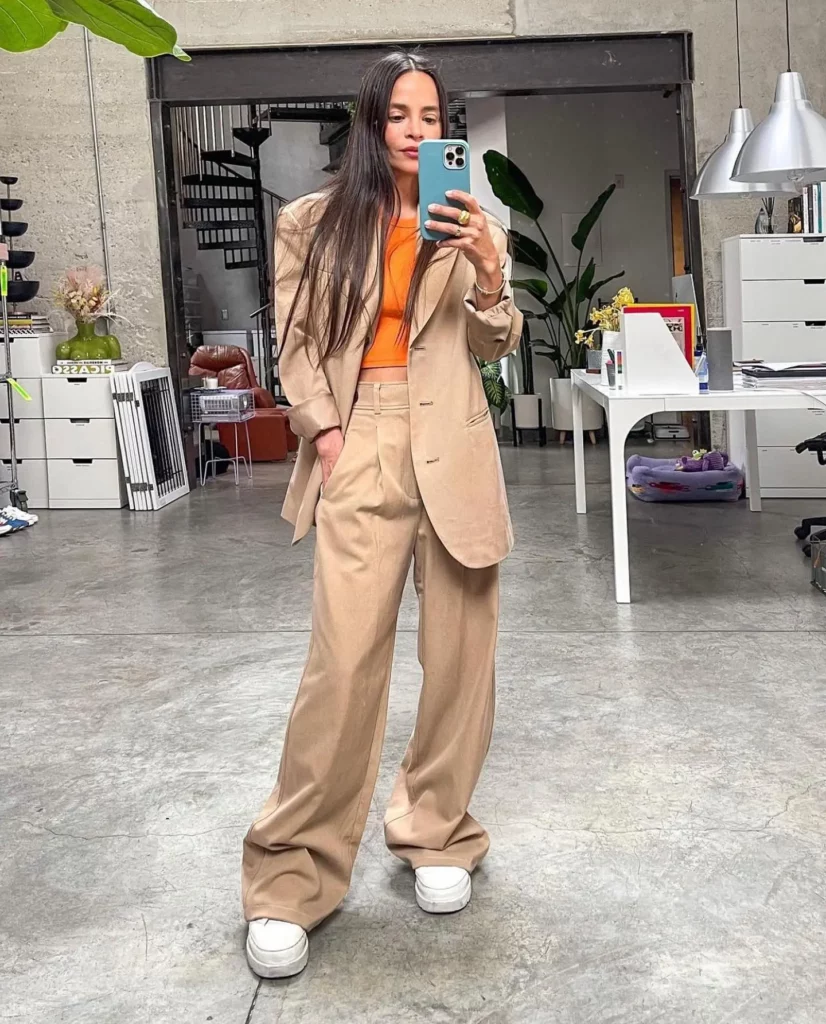 Since this is just one Everlane jeans review, we searched the web through hundreds of other reviews to find these main points of feedback. Customers typically say the jeans are:
High-quality
Durable
Comfortable
Worth the price
Some say the sizing runs small, so double check the size chart
Average Prices
At Everlane, you can expect retail prices to hover around $78-$98 on a pair of jeans, and between $30–$80 on a top (their basic tees are as low as $15). Compared to Reformation and other brands, this is a great deal.
They also have occasional sales that reduce the price a bit more. When you sign up for their email list, you typically receive a 10% off coupon for your first order.
They break down the pricing of the item on every product page, including what a similar retailer would sell the same item for. This way, you can see that they truly aim to give you the best price!
Return Policy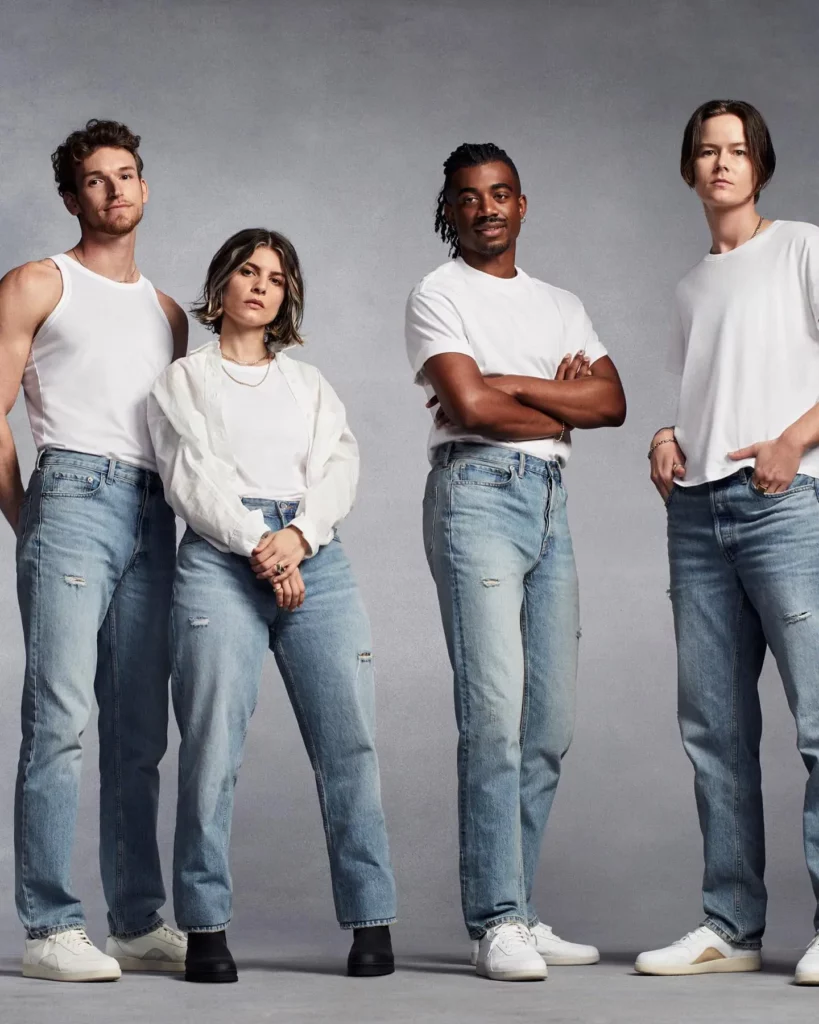 Everlane's return policy states that returns will be accepted 30 days from the ship date and 45 days after the international ship date.
All items must be unworn and unwashed to be accepted for a full refund. However, you are allowed to return your first pair of underwear without a protective liner secured for a full refund within 30 days.
After your first pair, all items must be in original, unopened, and unworn condition with the protective liner still intact. For bodysuit returns, the protective liner must always be intact.
Bottom Line
To finish off my Everlane jeans review, their denim definitely lives up to the hype. My top favorite styles are the Modern Flare and the Curvy Cheeky Straight Jean, and I'm also loving the Arc Jean at the moment.
The sizing can occasionally be off, but for the most part, you're definitely getting what you paid for. If you're on the fence about shopping Everlane, I'd say give it a shot. They have some awesome sales and a great return policy anyways, so why not?