Wondering if this foundation is worth the price tag? Read my in-depth Estee Lauder Double Wear Foundation Review to get the full scoop.
Finding a foundation that checks all the boxes can be a challenge. It needs to be lightweight, affordable, buildable, and offer a decent amount of shade rade options so you can find the perfect match for your skin. That's a tall order.
But, Estee Lauder's Double Wear Stay In Place Makeup claims to have it all. I've seen so many rave reviews about this product on Youtube and Instagram that I had to try it out for myself.
In this *unsponsored* review, I dive into the details on coverage, price, quality, and (most importantly) whether or not it's worth your hard-earned cash. Let's dive in.
What is Estee Lauder Double Wear Makeup?
Even though you've probably already heard of this foundation, let me give you a few more details to give you the full picture.
This long-wearing, matte foundation provides buildable coverage with a natural finish that lasts all day. It has a whopping 55+ shades to choose from, which is one of the biggest perks.
Plus, the foundation claims to control shine and oil, making it ideal for those with oily or combination skin. It's also transfer-resistant, so you don't have to worry about it rubbing off on your clothes.
All in all, this sounds like the perfect foundation, right? Keep reading to see my (and other customers') thoughts on whether or not it's worth the hype.
Overview
Here's a quick breakdown of Estee Lauder Double Wear Stay-In-Place Makeup:
Liquid foundation with a matte finish
$46 for a 1 oz bottle
55+ shades
Medium to full coverage
Estee Lauder Double Wear Foundation Review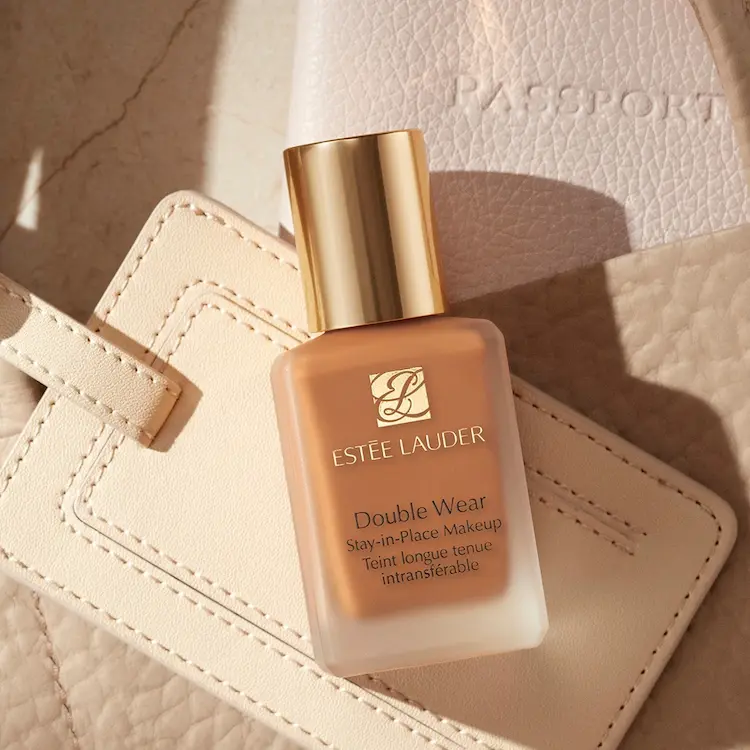 Overall: ★★★★★ 4.5 stars
I won't beat around the bush. Overall, I was impressed.
The foundation blended easily, stayed put all day, didn't get cakey, had good coverage, and also offered my shade range.
Coverage: ★★★★ 4 stars
The foundation promises a buildable, medium to full-coverage application, which I'd say is true.
Although it's not the most full-coverage makeup I've ever worn, it still covers blemishes and imperfections with 1 to 2 layers.
Price: ★★★★ 4 stars
Okay, at $46 for one bottle, this product can seem a little pricey. However, a little bit goes a long way, so one bottle can last quite a few weeks, even if you use it every day.
Quality: ★★★★★ 5 stars
Amazing quality. I didn't feel as though I was skimping at all.
It's waterproof, stays in place, lasts forever, and didn't clog my pores.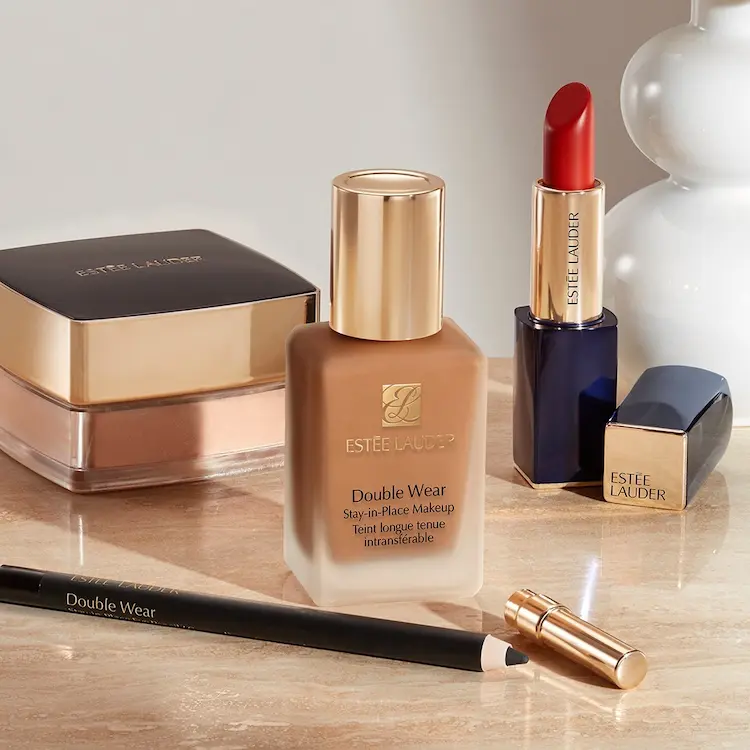 My Review
Now on to the meat of this review. Here are my overall thoughts about this foundation after using it for several weeks.
First, the shade range is impeccable. This foundation is offered in over 55 different shades and pays special attention to undertones as well.
If you're torn on which shade to get, Ulta has a helpful shade finder for this specific product.
Having the correct undertones in a foundation is such a huge plus. Even though I'm fairly pale, I have a warm undertone, meaning my skin tends to look more yellow than pink.
I went with the shade 1W1 Bone, which is perfect for me in summer (in winter I could probably go a shade lighter).
RELATED: How to Find Your Undertone: 4 Fool-Proof Ways
I used a foundation brush to apply this makeup, but I'm sure you could just as easily use a blending sponge as well.
Using a damp blending sponge would probably make it less full coverage if that's the look you're going for. The formula melted into my skin flawlessly and the color didn't oxidize!
To put it simply, I could tell this was a high-end product. The formula is liquid, but not runny or too watery. It is water-based, but it felt like silk applying it to my skin and didn't get greasy whatsoever.
The product is super lightweight and doesn't get cakey, but it also covered any imperfections and evened out my skin tone.
I definitely needed to apply more than one layer to reach full coverage, but I also like that applying just one layer has a more natural feel to it on days that I don't want to go full glam.
The oil control is also a life saver—I rarely noticed I need to blot throughout the day, if at all.
And the best part is that the formula is non-acnegenic, so I didn't have to worry about breakouts from this foundation. I honestly feel like it didn't clog my pores, even after wearing it all day.
Overall, I would buy this foundation again.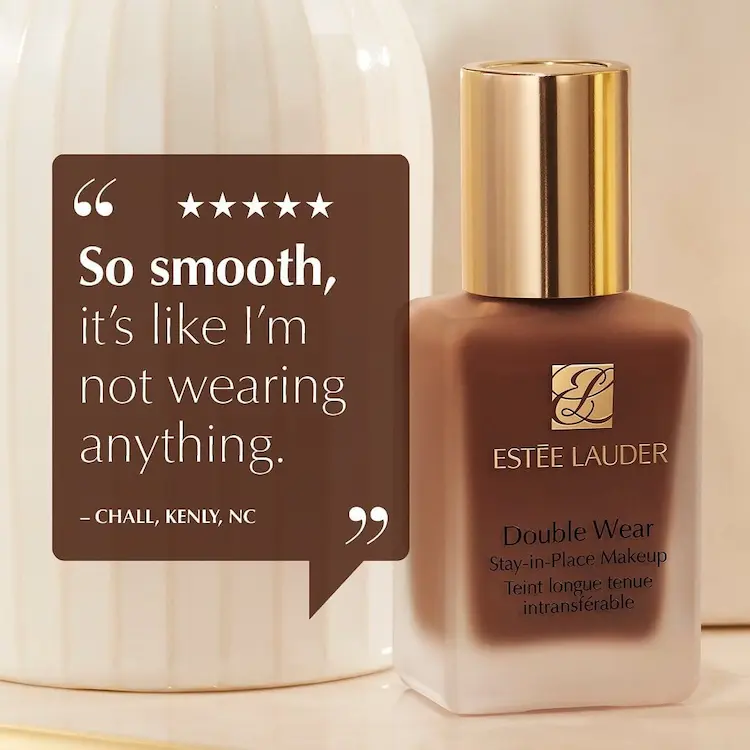 Other Customer Reviews
Need more opinions? We've got you covered. Skincare and makeup work differently for everyone depending on your skin type, so we scoured the web for real customer reviews to see what they had to say.
Here are some main points of feedback customers had to say about Estee Lauder Double Wear Foundation:
Long-lasting
Buildable
Easy to blend
Gentle on skin
Minimal creasing
Best for those with oily or combination skin
Might not work for those with severely dry skin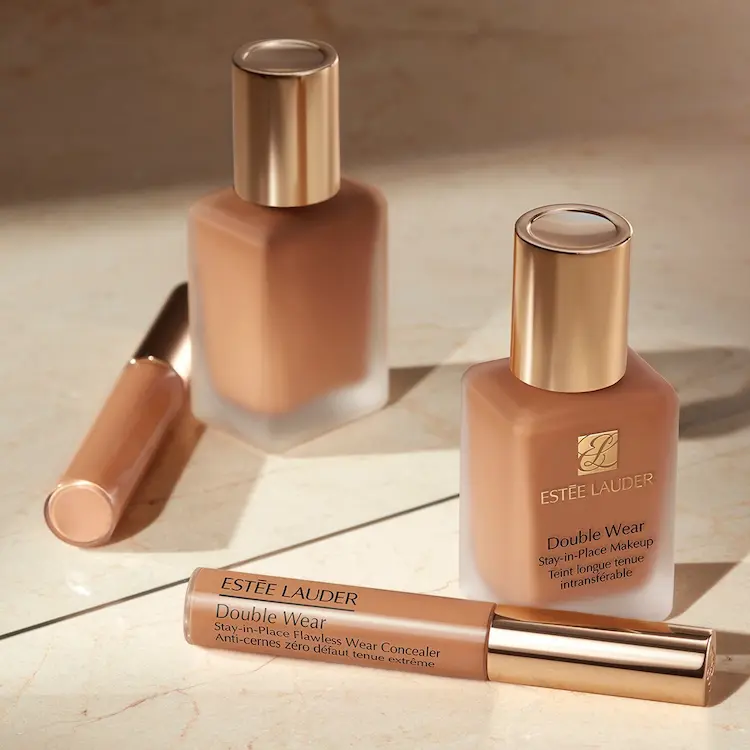 In Conclusion: Worth It?
Personally, I would say this foundation is totally worth it. I still have plenty left in the bottle and I've been using it for well over a month.
Since everyone's skin is different, results might vary, but Estee Lauder Double Wear Makeup has rave reviews across the board.
If you want to try it out without fully committing to the price tag, Ulta has a great return policy in case it doesn't work out.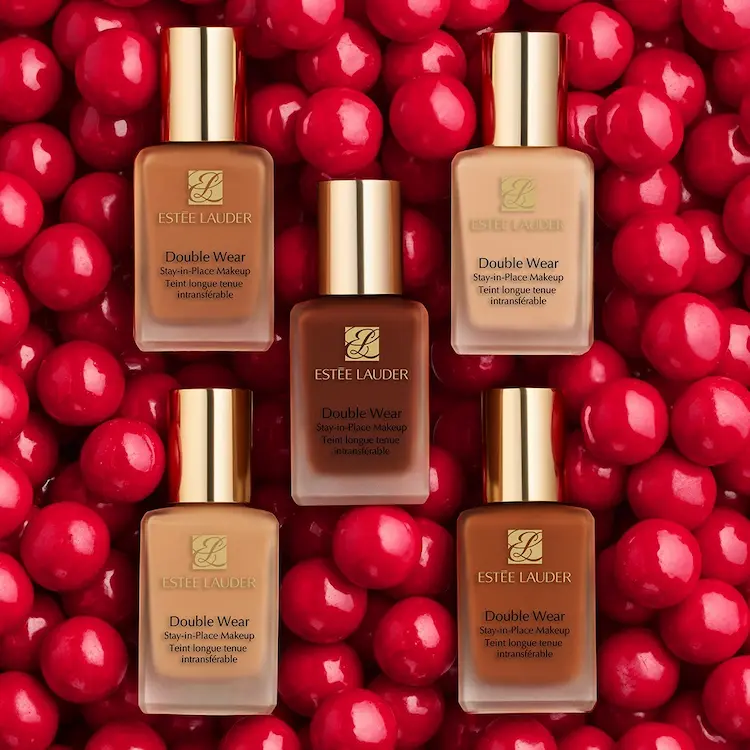 Return Policy
Since this product is offered at several different retailers, each return policy will vary.
For example, if you purchase it from Ulta, their return policy states that you can receive a full return to your original payment method within 60 days of purchase and if you have the original receipt. If you don't have the receipt, you can return the product for store credit.
FAQs
Is Estee Lauder Double Wear Foundation full coverage?
This foundation is medium to full coverage, depending on how many layers you apply. The more layers you add, the more coverage it gives you. 
Do you need a primer under Estee Lauder Double Wear Foundation?
If you have naturally oily or combination skin, you don't necessarily need a primer underneath this foundation, but you might consider using one if you have dry skin.
How do you apply Estee Lauder Double Wear?
To apply, dab onto the skin with your finger and then use a foundation brush or blending sponge to blend it out, starting from the middle of your face and working outward. 
Estee Lauder Double Wear Alternatives
If you don't think this specific foundation is a good fit for you or you just want some additional options, here are some similar alternatives that you might like as well.

1. Bobbie Brown Long-Wear Weightless Foundation
2. Lancome Teint Idole Ultra 24-Hour Long Wear Matte Foundation
3. MAC Studio Waterweight SPF 30 Foundation
UP NEXT: 16 Best Foundations for Oily Skin — Our Top Picks