Comfortable, lightweight, all-day lashes? Doe Lashes claims to bring all this to your makeup routine. Check out our unsponsored Doe Lashes review below for more info!
Finding the perfect set of false lashes can be an eternal struggle, especially when each brand promises new looks, all-day wear, simple adhesion, and more. Well, with Doe Lashes all of your lash struggles will be answered with their lightweight, natural lashes.
Doe Lashes claim to have the best false eyelashes to enhance any makeup look, but have they truly cracked the lash code? Read our Doe Lashes review below to see for yourself!
What are Doe Lashes?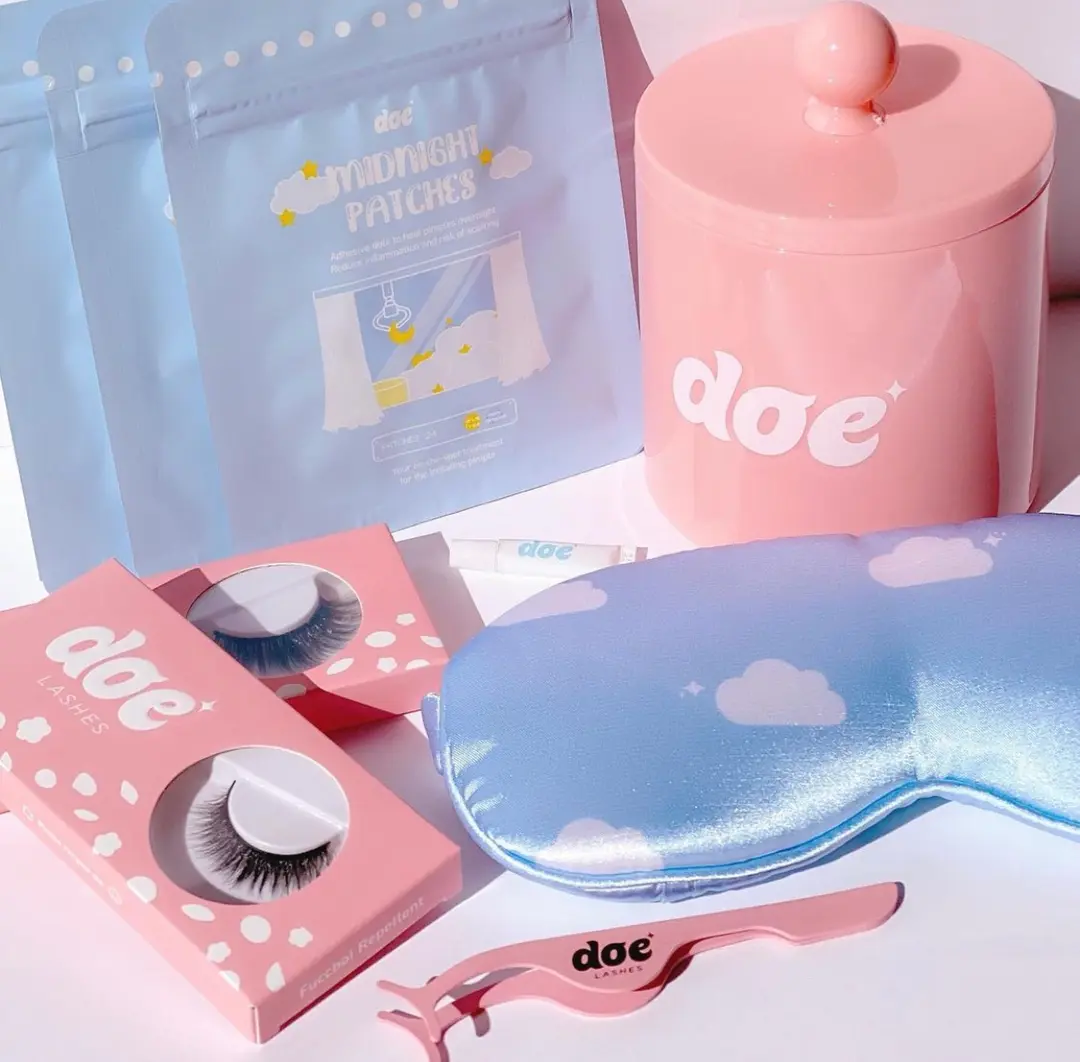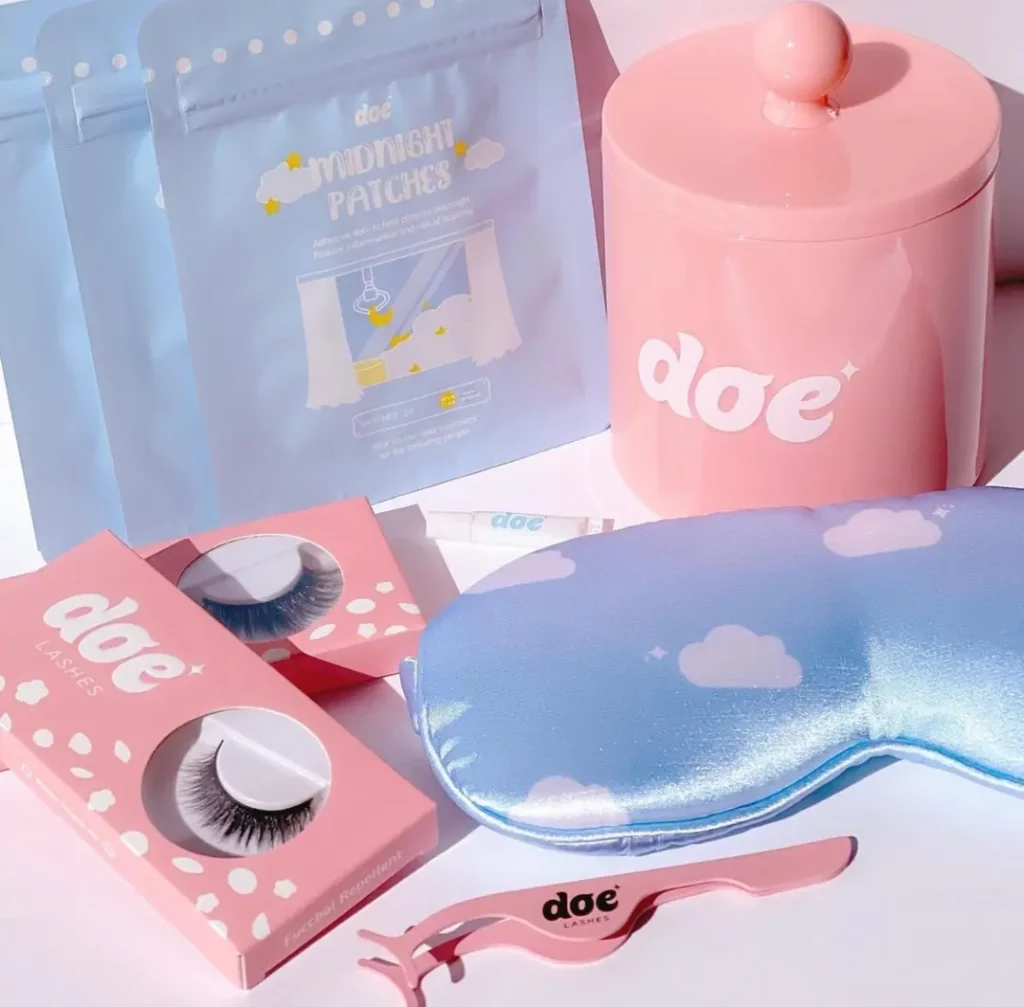 Doe Lashes is a false eyelash brand specializing in handcrafted, lightweight lashes for those who want to enhance their natural beauty.
They carry a variety of lash sizes ranging from ultra-natural to ones that give you a dramatic eye pop. They also include bundles for those wanting to try a variety of lashes or are just beginning on their lash journey.
Doe Lashes Overview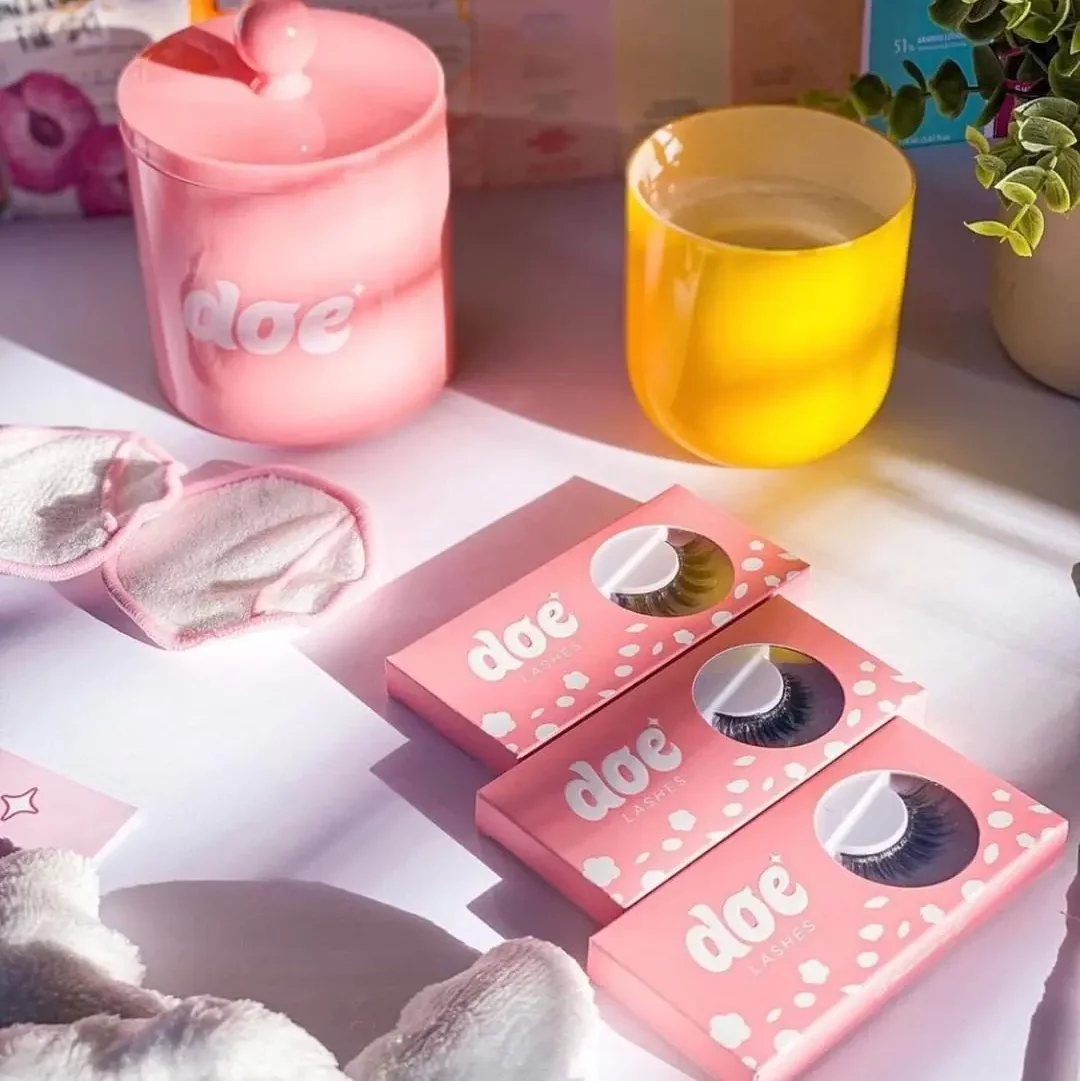 Doe Lashes was started in California with the enhancement of natural beauty as their mission. Each pair of lashes is handcrafted with Korean silk hair and a cotton band for a lightweight, natural look.
Doe Lashes wants to make everyone feel confident in their natural selves while creating a product to enhance the beauty everyone has.
RELATED: Glamnetic Reviews: Are These Magnetic Lashes Worth It?
Doe Lashes Review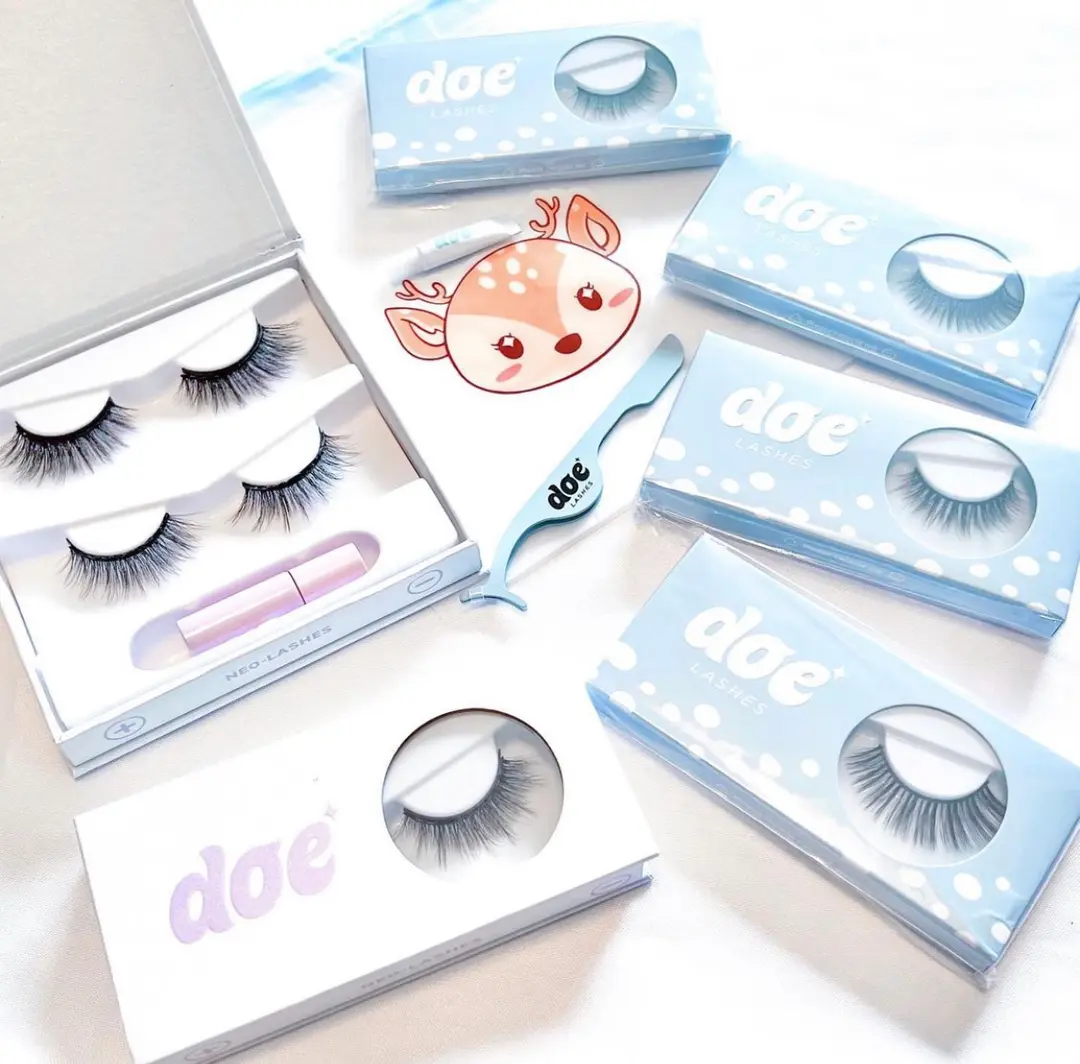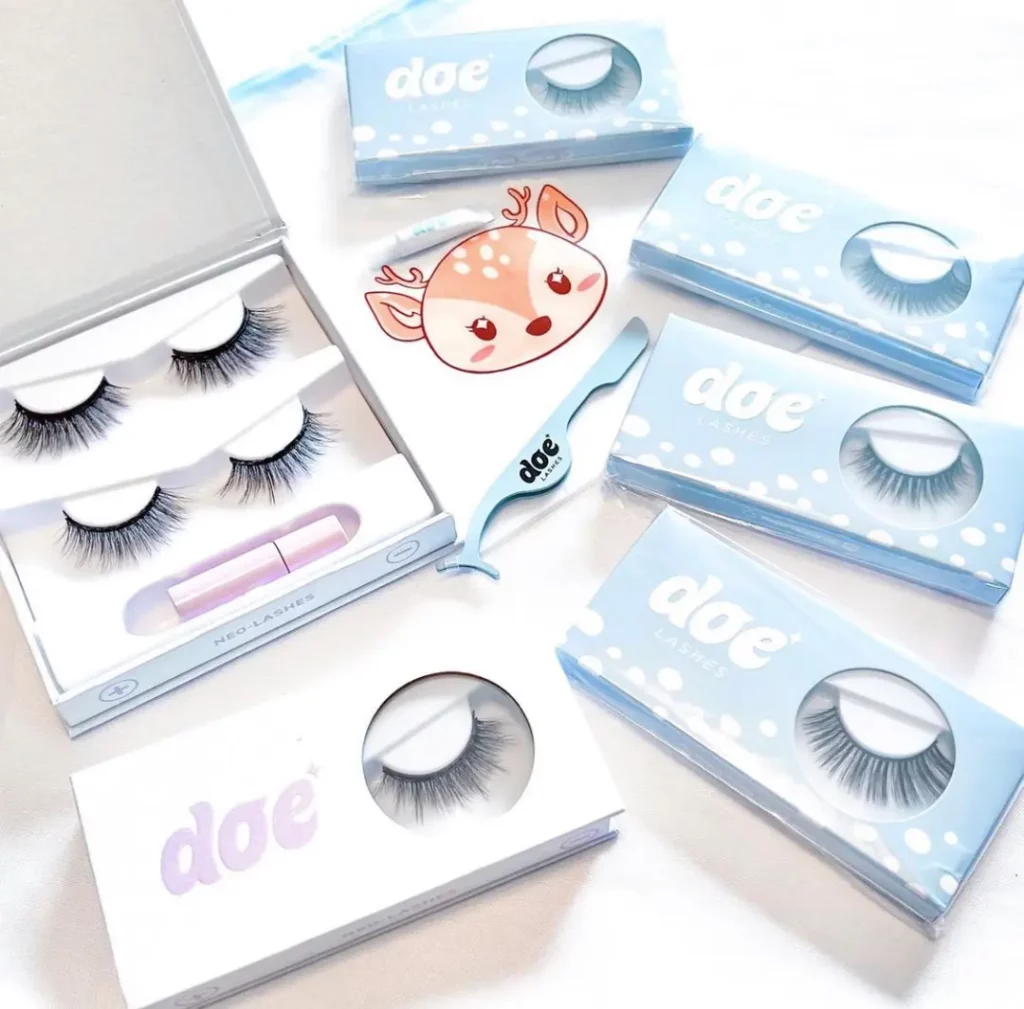 Overall: ★★★★ 4 stars
Doe Lashes are a great way to get a simple, natural look with lightweight, comfortable false lashes. Customers were enthralled with these lashes, however, a few struggled with wear and durability for all-day looks.
Price: ★★★★ 4 stars
The price for a single pair of lashes generally is around $12.50 to $14.50. Some customers said these were overpriced, but all in all, they are pretty affordable.
Shipping: ★★★★ 4 stars
Doe offers free shipping for orders over $60. Shipping times depend on the method chosen, however, most are 2-3 business days. Most customers got their orders on time. However, a few said packages were damaged upon arrival.
Quality: ★★★★ 4 stars
Each pair of lashes is handcrafted with Korean silk hair which is 100% vegan. The quality of the lashes is top tier and, because of the lightweight silk, they are ideal for everyday wear.
However, a few customers said that their lashes felt cheaply made and were too heavy to last comfortably all day.
Customer Service: ★★★★ 4 stars
Customers can contact Doe Lashes through their email or phone number listed on the bottom of their website or leave a note through their Contact Us page.
Durability/Adhesives: ★★★★ 4 stars
The lashes do not come with their own adhesive glue, but you can purchase it separately on their website. Most customers love the lashes, but a few reported issues with the lashes falling off their eyes quickly or only lasting one wear.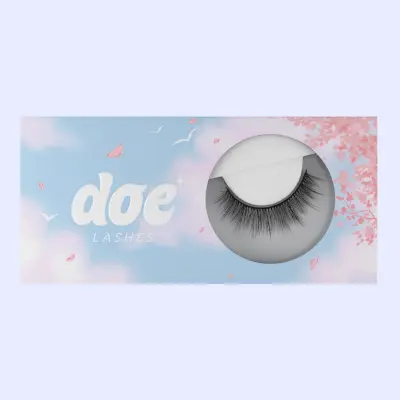 4.97 Stars based on 384 Reviews
These lashes are made with vegan silk, making them lighter and more durable than most store-bought lashes. They have an extra thin band for comfort but are able to attach to the eyelid without a bunch of glue.
These lashes are meant to be as close to your natural lashes as possible for the perfect "no makeup" look. One pair costs $14.50 and is worth the extra bucks because of the quality and durability.
---
4.95 Stars based on 360 Reviews
The Morning Dew lashes are made with the same vegan silk and can last up to 20 wears. These handcrafted lashes are comfortable, lightweight, and are only 7mm to 12mm long.
Doe's Morning Dew lashes create the perfect simple eye pop for your refreshing and "dewy" look. This pair is also $14.50 and is the perfect natural staple piece for your makeup kit.
---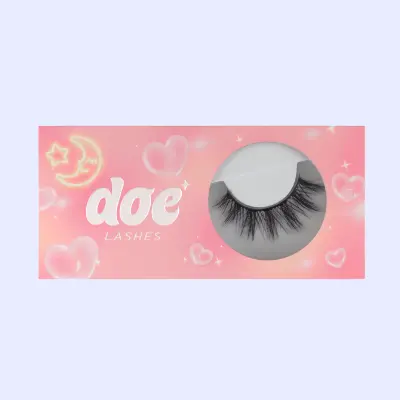 4.95 Stars based on 314 Reviews
Still using their vegan silk, these Crazy in Love lashes got their name from Beyoncé's hit song in regards to the drama and intrigue she displays. These handcrafted lashes are lightweight with a thin adhesive band for easy application.
The dramatic flair is perfect for bold looks but still is natural enough to ensure that the lashes do not overtake your entire look. One pair costs $14.50 and will be a great addition to your glam makeup looks.
Doe Lashes Customer Reviews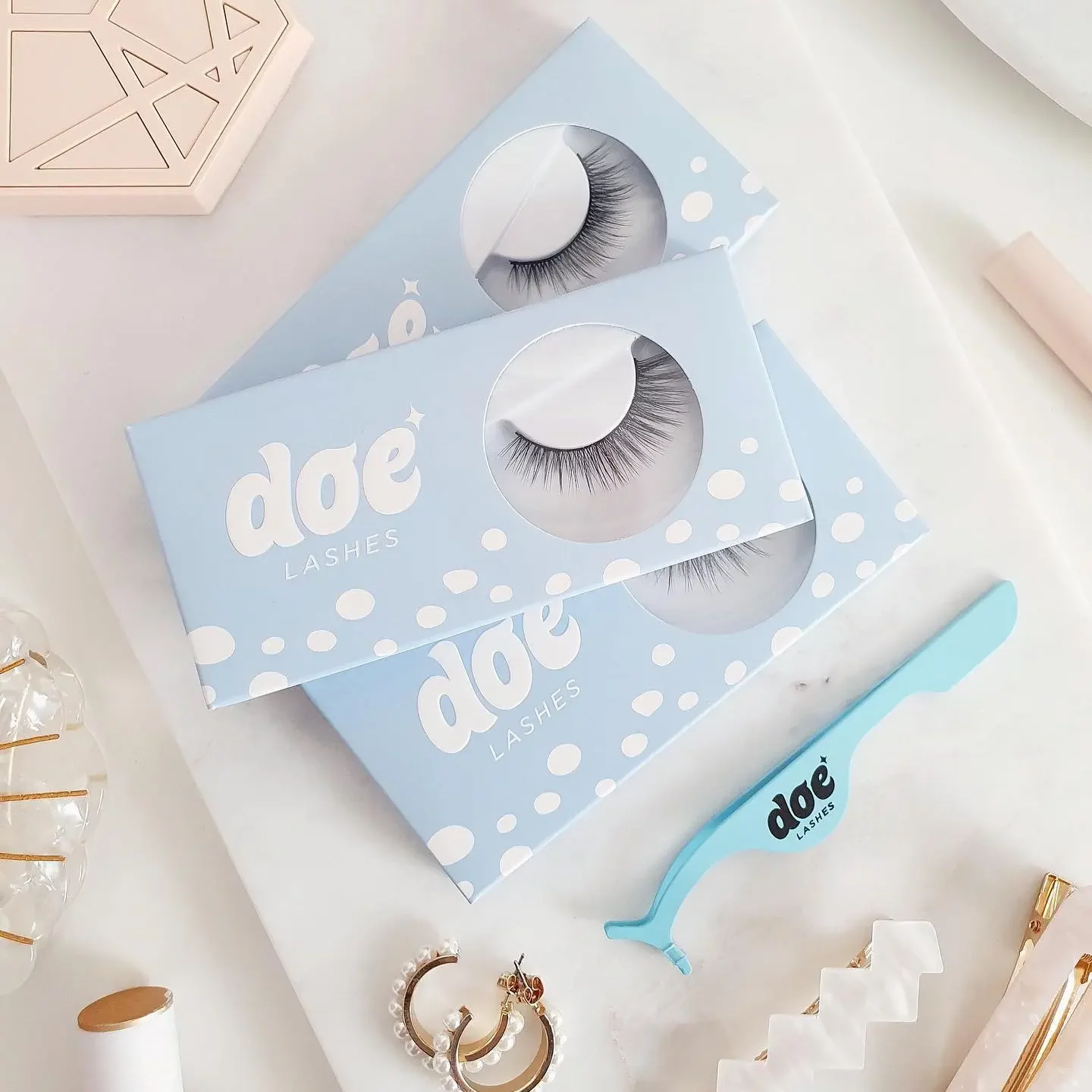 Doe Lashes got 4.1 stars out of 5 rating on Knoji, meaning that customers were generally pleased with their purchases. We searched through hundreds of reviews online to give you what customers were saying about these lashes:
Natural fake eyelashes
Lightweight
Comfortable
Some customers mentioned a thick band or difficulty staying on
How Do I Know What Lashes to Buy for My Look?
Doe Lashes has included a special Lash Quiz on their website to ask about your makeup preferences and when the quiz is finished, your results are emailed to you.
Are There Discounts Available?
They offer a 15% discount on your first purchase when you sign up for their email newsletter and will have seasonal sales for their products.
How Do I Care for These Lashes?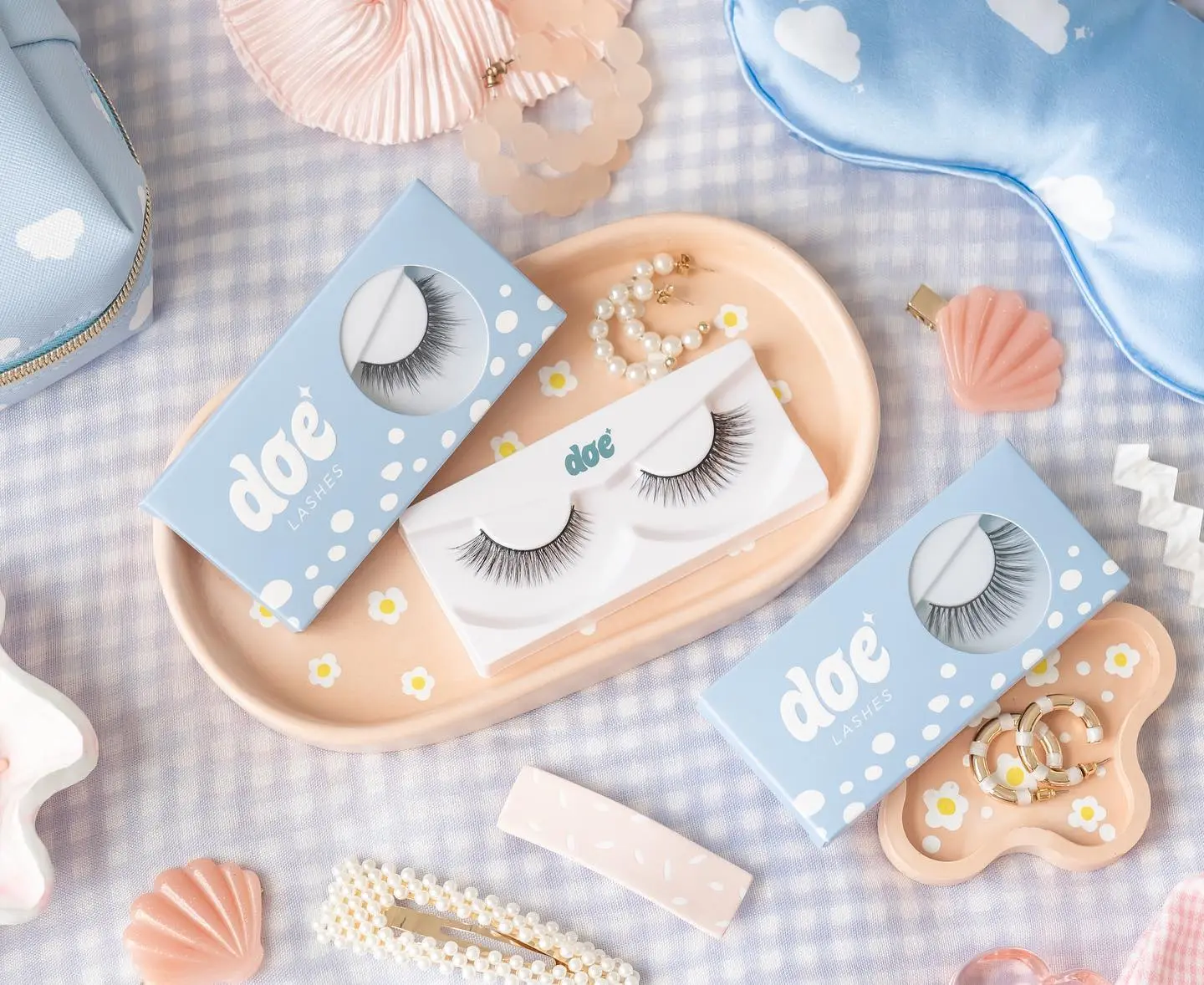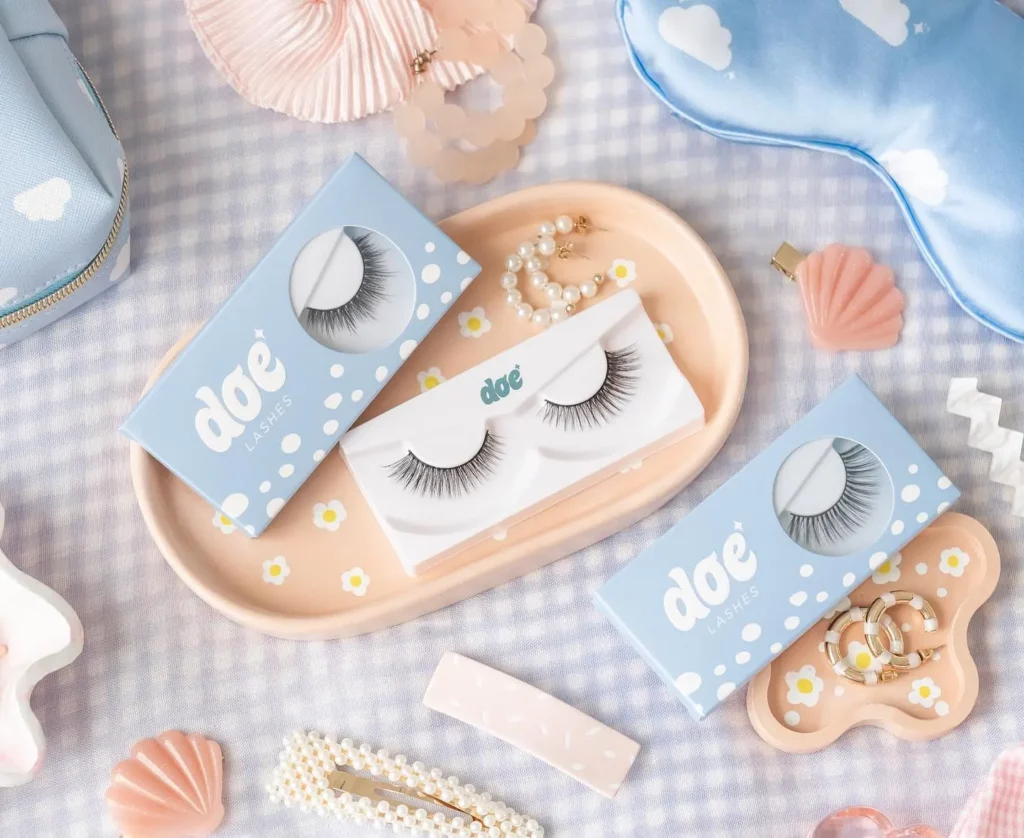 Doe included a Lash Care Instructions video, explaining to the customer how to get the most out of their lashes.
How Do I Learn to Apply False Lashes?
Since many customers of Doe Lashes are new to false eyelashes, they have also included a How-To video with a style guide for each pair of lashes to describe the looks that fit each best.
Return Policy
Doe Lashes has a 30-day return policy from initial purchase if your lashes are damaged or unsatisfactory. You can either get a full refund or store credit from the return when it is accepted back by Doe Lashes.
To Wrap it Up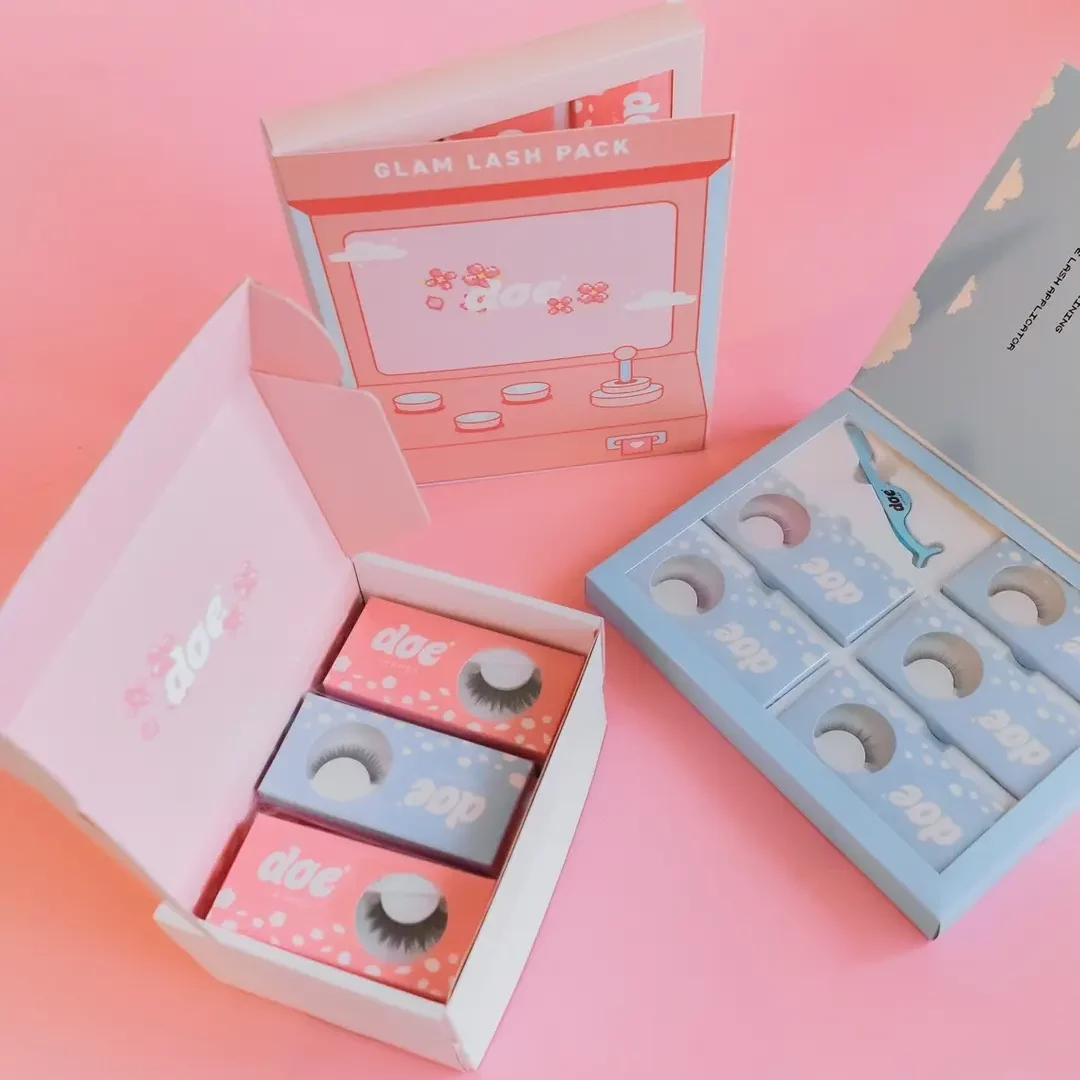 According to this Doe Lashes review, they are a great investment for those who want natural-looking eyelashes look that will remain comfortable throughout the day. Doe has an array of pleased customers who use them for all their lash needs exclusively.
A few customers did have issues with the lashes' durability and the adhesion bands being too thick for comfort, but overall customers were happy with their purchases.
Brands Like Doe Lashes
If you're not quite sold on Doe Lashes, here are some other wonderful lash brands to help you achieve your signature look:
UP NEXT: 14 Best Waterproof Mascaras for Lashes That Won't Budge