Want a natural alternative for your nail care routine? Well  Dr. Vivian Valenty set out to do just that with the Dazzle Dry nail system. 
Not only does this brand claim to be a healthier option for your nails, but it also claims to dry super fast and provide a chip-free manicure for up to two weeks. Sounds too good to be true, right?
We researched what customers had to say to give you an in-depth look into this brand. Keep reading our Dazzle Dry Reviews to see if this quick-drying nail system is worth it.
RELATED: 42 Gorgeous Purple Nail Designs & Ideas to Try Today
What is Dazzle Dry?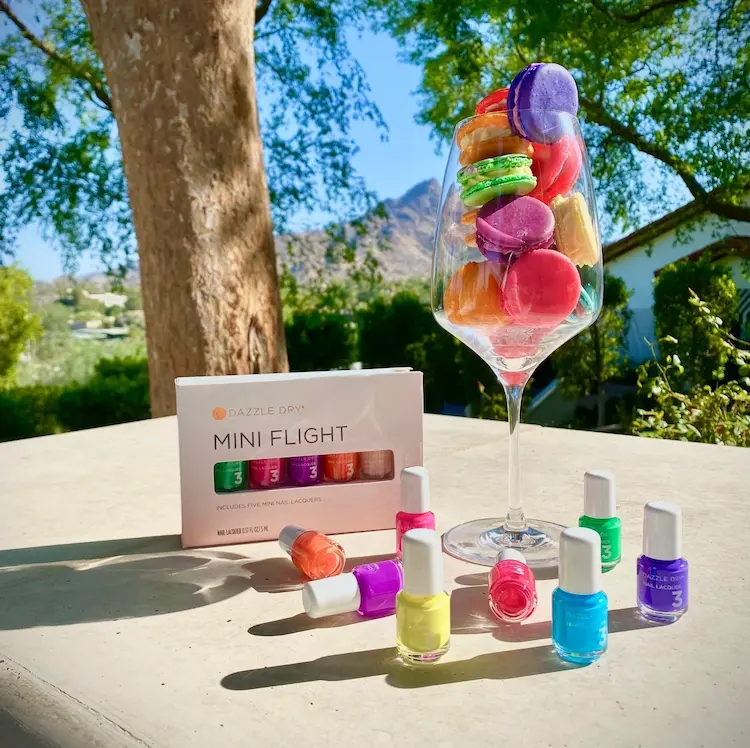 Dazzle Dry is a nail care brand that offers a quick-drying, vegan nail system that you can do right at home.
Growing up, Dr. Vivian Valenty, a longtime bio-organic chemist, recognized the dangers lurking in everyday nail care products and wanted to create a more natural alternative, one that would promote healthier nails and deliver the same high performance of its artificial competitors.
In 2007, she started her own nail care line free from harmful chemicals, animal byproducts, and animal testing called Dazzle Dry. This is the only quick-drying, long-lasting natural nail care system available, according to the company website.
Is Dazzle Dry Legit?
Yes, Dazzle Dry is the real deal. Dazzle Dry does not damage your nails, but instead preserves the quality of your nail bed. Many say Dazzle Dry makes your nails stronger, too.
Dazzle Dry Reviews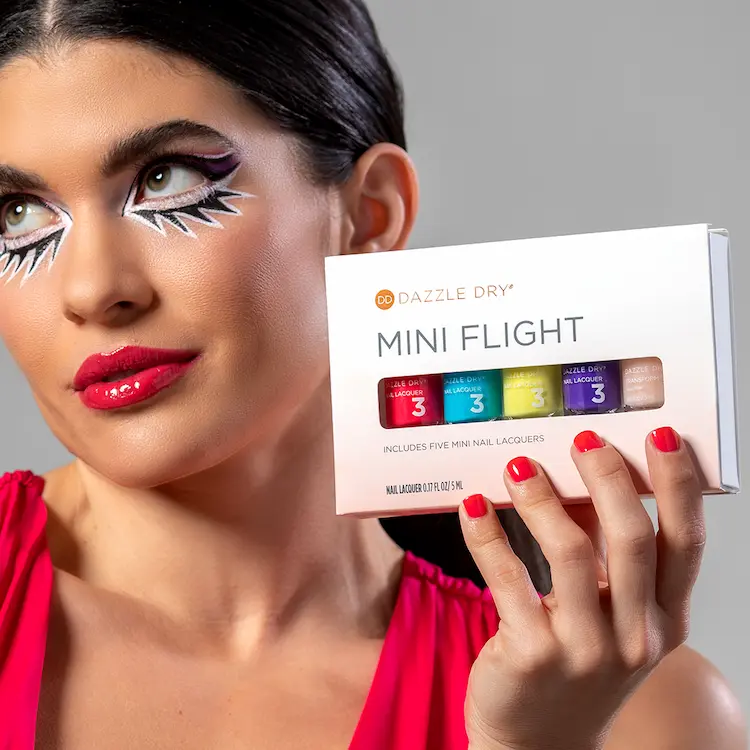 Overall: ★★★★ 4 stars
All in all, customers love Dazzle Dry! Positive reviews say the polish dries very fast and lasts longer than regular polish. They also mentioned that the polish is super durable; some got two weeks out of their nail polish using Dazzle Dry base and top coats.
Many customers loved the color options to choose from too!
However, some said if you use it for a while it can cause peeling and dry out your nails. Overall, though, this nail system seems to live up to the hype.
Pricing: ★★★★ 4 stars
It's true that Dazzle Dry's pricing is a bit on the expensive side, with their nail lacquers coming in at $22 a piece and the kits at a whopping $85. However, many customers said that the results are worth the price. 
Since you can use the kits for more than one nail session, it carries a much better value than going to the salon. Plus, you can try out their mini kits for just $38 to see if you like it first.
Quality: ★★★★ 4 stars
Many were pleased with the quality of the kits and nail polish, saying their nails didn't chip and the application process was super easy with the quick-dry technology. Some customers even said the products made their nails stronger. 
There were very few complaints, but one customer said if you use it for a while it can cause peeling and drying of your nails. 
According to the about page on the site, Dr. Vivian Valenty strives for a high-quality product that is healthy for your nails.
Ingredients: ★★★★★ 5 stars
Dazzle Dry claims to be the only product to offer hard-set nails with a five minute drying time without exposure to UV lamps which emit carcinogenic UV-A.
Additionally, it is free from harmful chemicals and skin-sensitizing ingredients such as toluene, formaldehyde, phthalates, and more.
It is also cruelty-free and vegan, formulated with alternatives for carmine, guanine, beeswax, and more that are typically found in other nail care products.
And if that's not all, their products are also made ethically in the US and do not contain nitrocellulose, which tends to cause yellowing of the nails.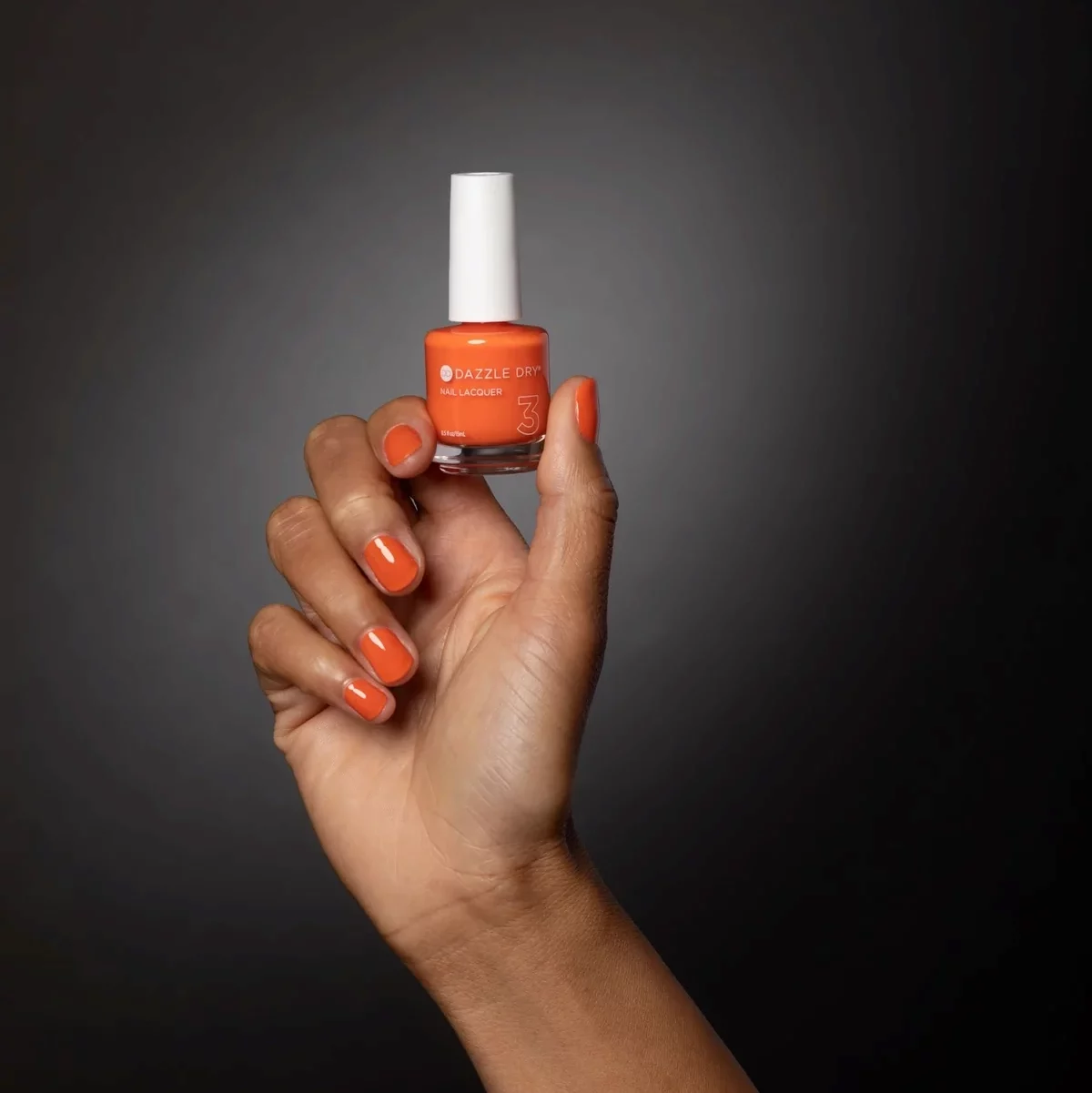 Winkle, space lemon, and tutti frutti, oh my! All the colors of the rainbow and more. It's true, this brand has some fun and vibrant shades.
Customers love the brand's colors and say three coats is the perfect amount for a muted nail with a bit of shine.
The brand spouts the nail polish can last 2 weeks on your hands and 30 days on your toes, and many customers confirmed it did in fact hold up.
---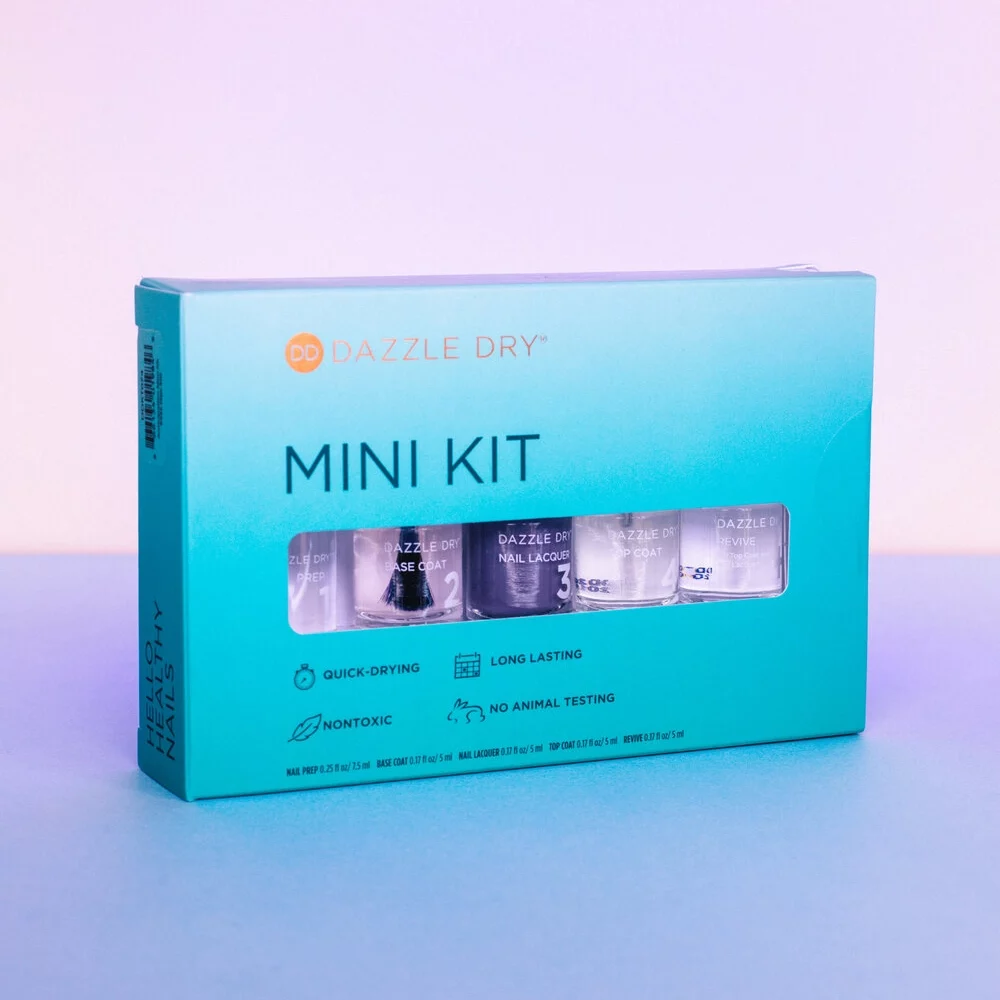 Mini Kits are $38 and come with nail prep, a base coat, lacquer (color) and a top coat, with an added bonus of a reviving coat.
The products are numbered by steps for which to use so it is easy to know how to apply all of them together.
The kit comes with one color, but you can choose which color you like and use different colors with the kit.
Customers loved the ease of use, quick dry, and protection of the nail color that this kit offers. They also said it was great for avoiding chipped nails!
---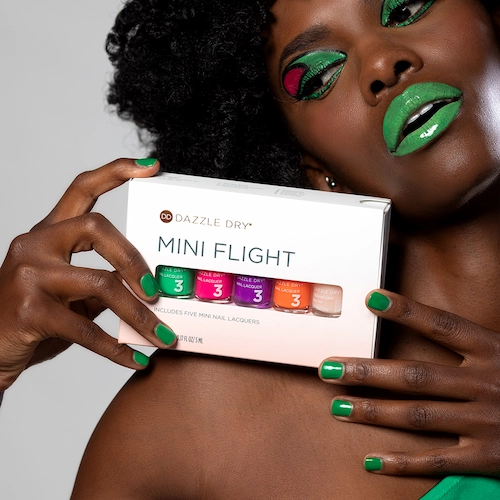 If you want a pack of different nail colors, this is a perfect option. It's also a great gift set to give to someone!
The flights are $44 and come with 5 different colors either of similar shades and tones that go well together or bright wild colors in a pack.
What Customers Are Saying
We dug through reviews of this brand online to gather the most common feedback points. Here they are:
Dries quickly
Lasts longer than typical nail polish
Strengthens nails and is better for them overtime
Prevents chipping
Pricey, but worth it
Can peel nail after many uses
In Conclusion: Does Dazzle Dry Really Work?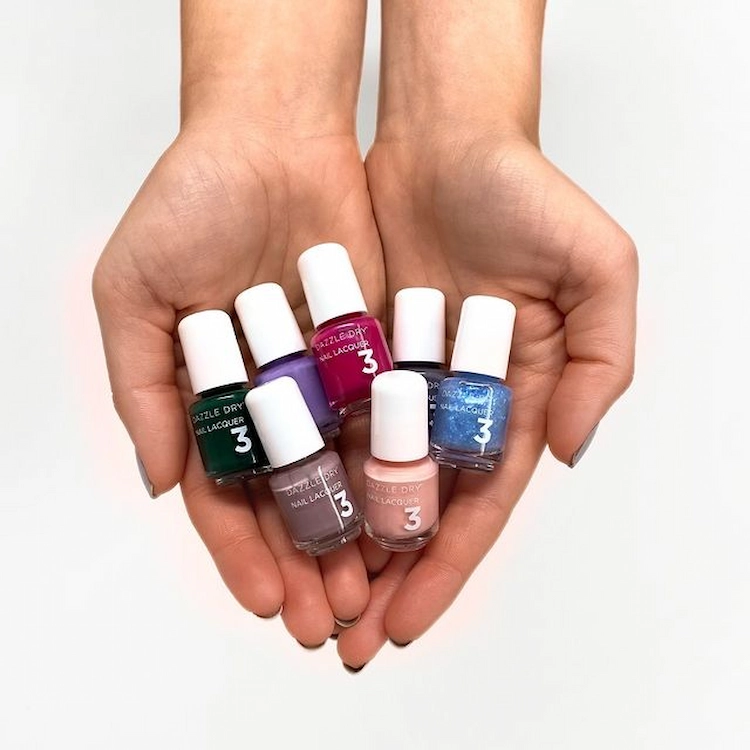 Based on customer reviews, yes, Dazzle Dry really does work. It is worth the price for faster drying times, less chipping, and overall healthier nails.
Plus the ingredients used are unlike any other nail polish, as they are all non-toxic and vegan. Honestly, there's not much we don't love about these nail care brand. If you've been eyeing their nail kits for a while, we say go for it!
Dazzle Dry Alternatives
FAQs
How To Remove Dazzle Dry Nail Polish
Dazzle Dry can be removed with acetone or non-acetone polish remover, according to the company. There is no soaking, scraping, or filing needed. 
How Long Does Dazzle Dry Last?
According to the website, Dazzle Dry can last up to two weeks.