Wondering if Chubbies is worth the hype? Read our Chubbies Shorts Review to find out.
Chubbies is a clothing company that started out with just a handful of designs for men's shorts with a focus on a healthy work-life balance. The company quickly blossomed, which led to the expansion of their catalog, introducing new clothing categories such as tops, loungewear, and accessories.
The company may have introduced new clothing categories over the years, but a majority of their catalog is catered toward swim and activewear. On their website, you'll find a combination of shorts that are perfect for casual styles, a day at the beach, or a blend of both!
Chubbies wanted to give the swim and active community a selection of shorts with varying features that benefit their daily activities. Keep reading our Chubbies shorts review to see if they're worth the hype.
And, if you're interested in the best shorts for men, we've got you covered.
What is Chubbies?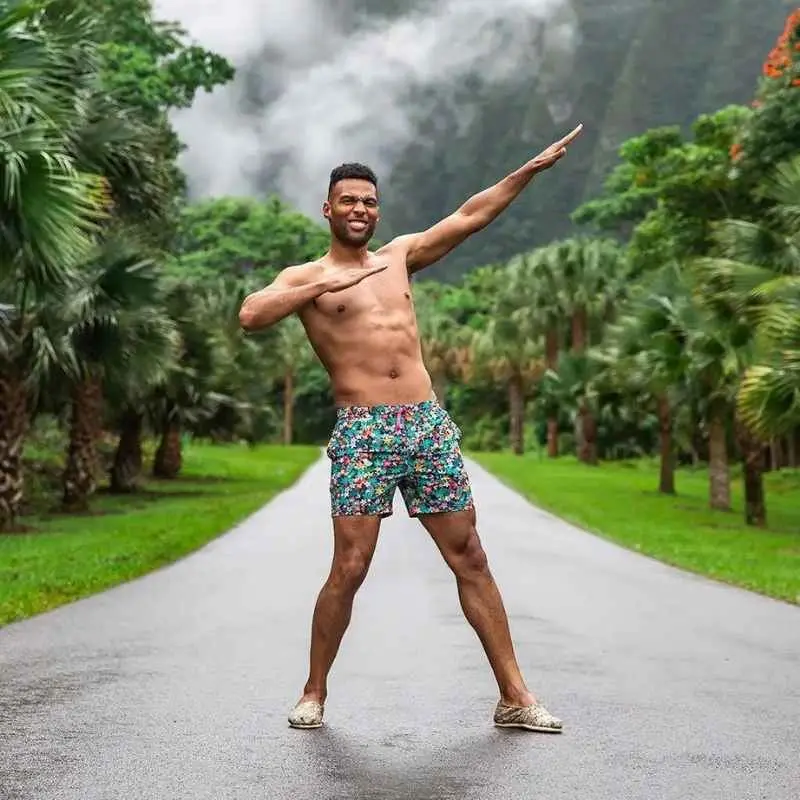 Chubbies is a one-stop shop for any pair of shorts you might need. It doesn't matter if you surf, cycle, run, or simply want the perfect blend of comfort and mobility; Chubbies aims to have it all.
Starting out in 2011, the company had a relatively niche selection of shorts; the company has continued to grow and provide more value to their customers.
Although Chubbies has a primary focus on shorts, you'll also find a decent number of shirts, jackets, hats, and a handful of accessories.
Of course, everything about the company and their clothes look good on the surface, but there's always more to a brand once you start digging into the finer details.
Chubbies Overview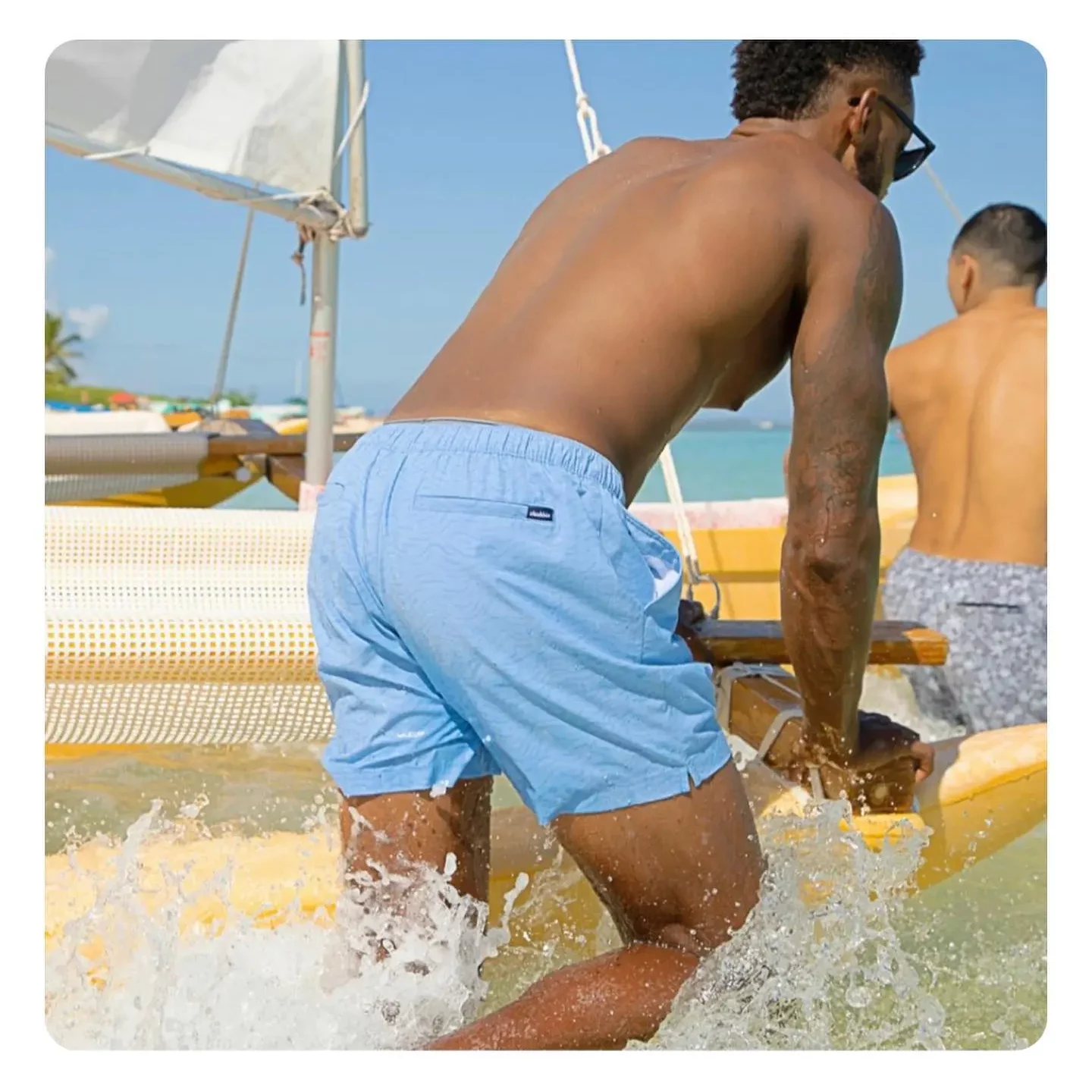 Chubbies offers a different take on sports shorts that look great in a variety of settings. You can opt to diversify your wardrobe with multiple designs or find the perfect blend of features and materials that can hold up with your outfit all day.
There aren't many other clothing brands like Chubbies as few rarely have such a focus on the shorts category.
Aside from their clothing catalog, the company seems to be quite generous with discounts, as they have a rewards program and a sale section to help you save even more money.
Chubbies Shorts Review
We've provided a fair amount of detail about the Chubbies brand so far, but let's get into the full review of their clothing and company practices.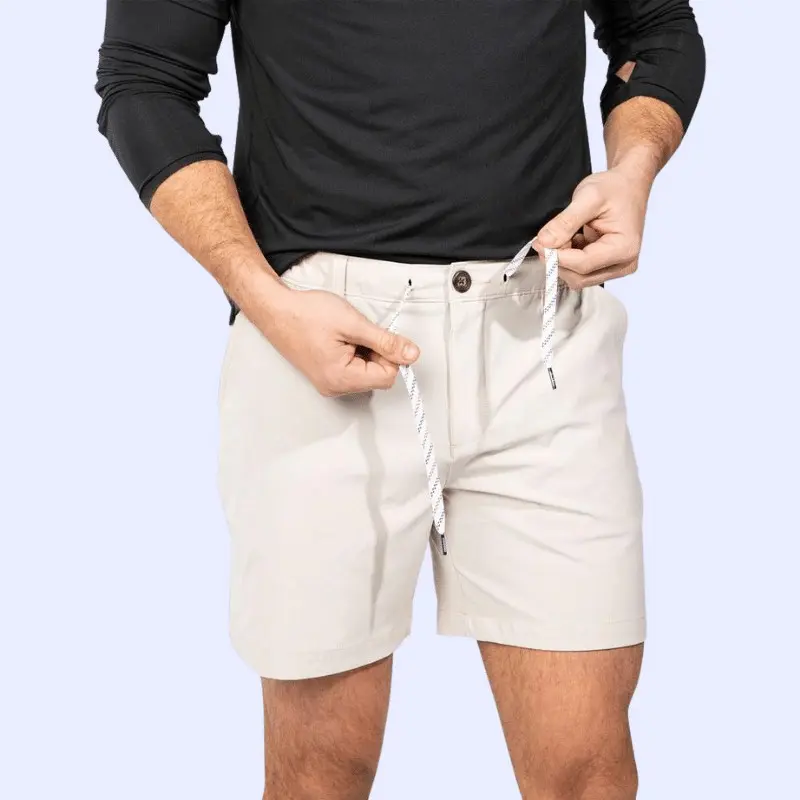 5 stars based on 195 reviews
One of the most versatile shorts Chubbies has to offer, and they're crafted with a durable, water-resistant fabric that makes them a solid option for the beach as well. They're highly form-fitting while giving you all of the flexibility you need for the day ahead of you.
Better yet, these shorts are resistant to wrinkles, so no matter what you put them through, they'll look crisp throughout the entire day.
---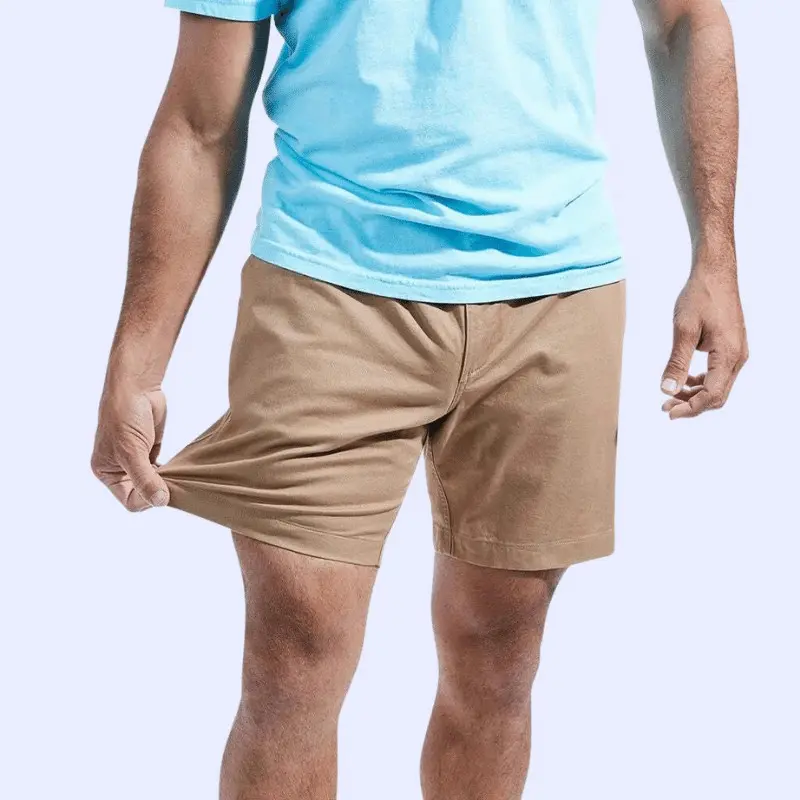 5 stars based on 5,249 reviews
If you're searching for the best all-around pair of shorts Chubbies has to offer, look no further. These shorts are a perfect piece to add to the essentials in your wardrobe, and they're crafted with chambray-lined pockets for added comfort.
It comes with an elastic waistband and button closing, allowing you to be as mobile as possible. They'll stay secure to your waist without pinching, and they look great on the beach or in the streets.
---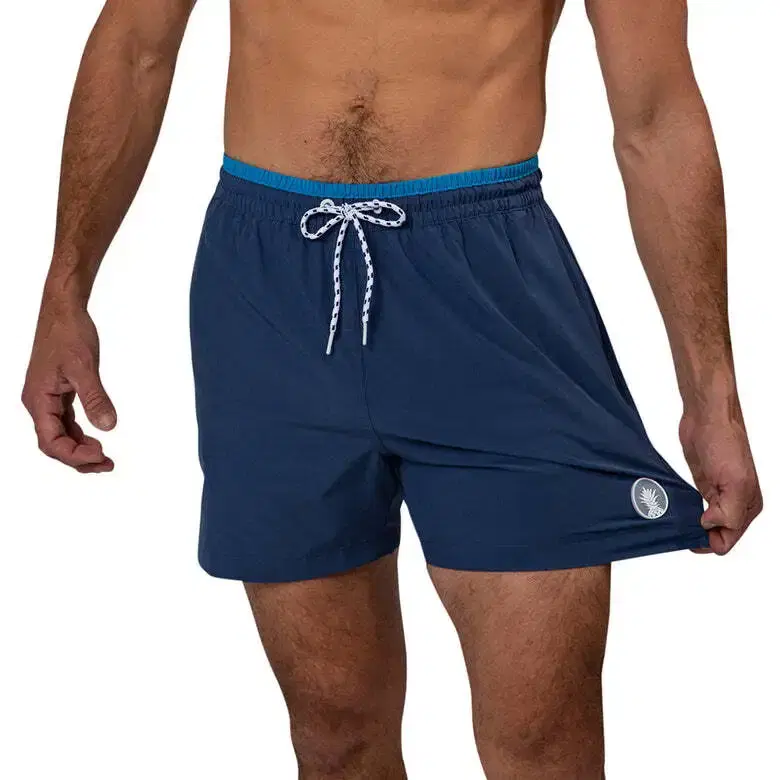 The Chubbies Classic Swim Trunk is the perfect choice for your next beach vacation. The elastic waistband provides a comfortable, secure fit, while the quick-drying fabric keeps you feeling refreshed and cool.
The zippered back pocket is perfect for storing your keys, wallet, and other essentials.
---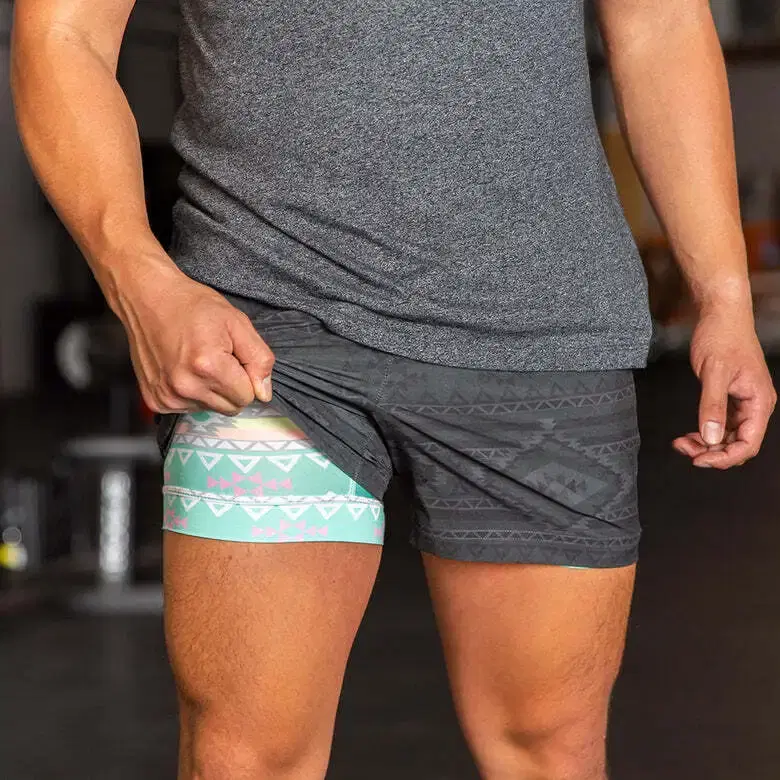 Looking for a pair of shorts that can keep up with your active lifestyle? Check out Chubbies The Quests Sports Shorts. These shorts are designed with a soft compression liner and anti-chafe technology to help you stay comfortable during any activity.
Plus, the stretchy fabric provides the perfect fit, while the moisture-wicking properties keep you cool and dry.
Overall Rating: ★★★★ 4 Stars
On a surface level, Chubbies looks like a great brand for quality shorts, but there's a lot more to the company than that.
One of the most noticeable issues on their website is that many of their reviews seem fake. After searching through real customer reviews, it seems that opinions on this brand are mixed. While some customers love the quality and design, some customers say the shorts are average and aren't worth the money.
Pricing: ★★★ 3 Stars
It's hard to say that the company's pricing is fair as a majority of their clothing is quite expensive for what you're getting. It can be even more difficult for first-time customers to justify $60-$80 per pair.
When you consider the mixed reviews about the company, it can make their price points seem questionable.
Quality: ★★★★ 4 Stars
After going on a deep dive into public reviews about the company, it seems that some or all of their products are sourced through Chinese manufacturers. It may be common to find Chinese products in America, but this notion doesn't hold up to the quality standards the brand claims to uphold.
With that said, there are many customers who love the quality of the shorts and said they have lasted for years. But, others say there are definitely better quality shorts out there, specifically Bearbottom shorts.
Shipping: ★★★ 3 Stars
The brand offers free shipping on orders over $35, but a decent amount of customers have had a poor experience with their shipping process.
However, you can buy Chubbies through other retailers, like Amazon.
What Do Customers Have To Say?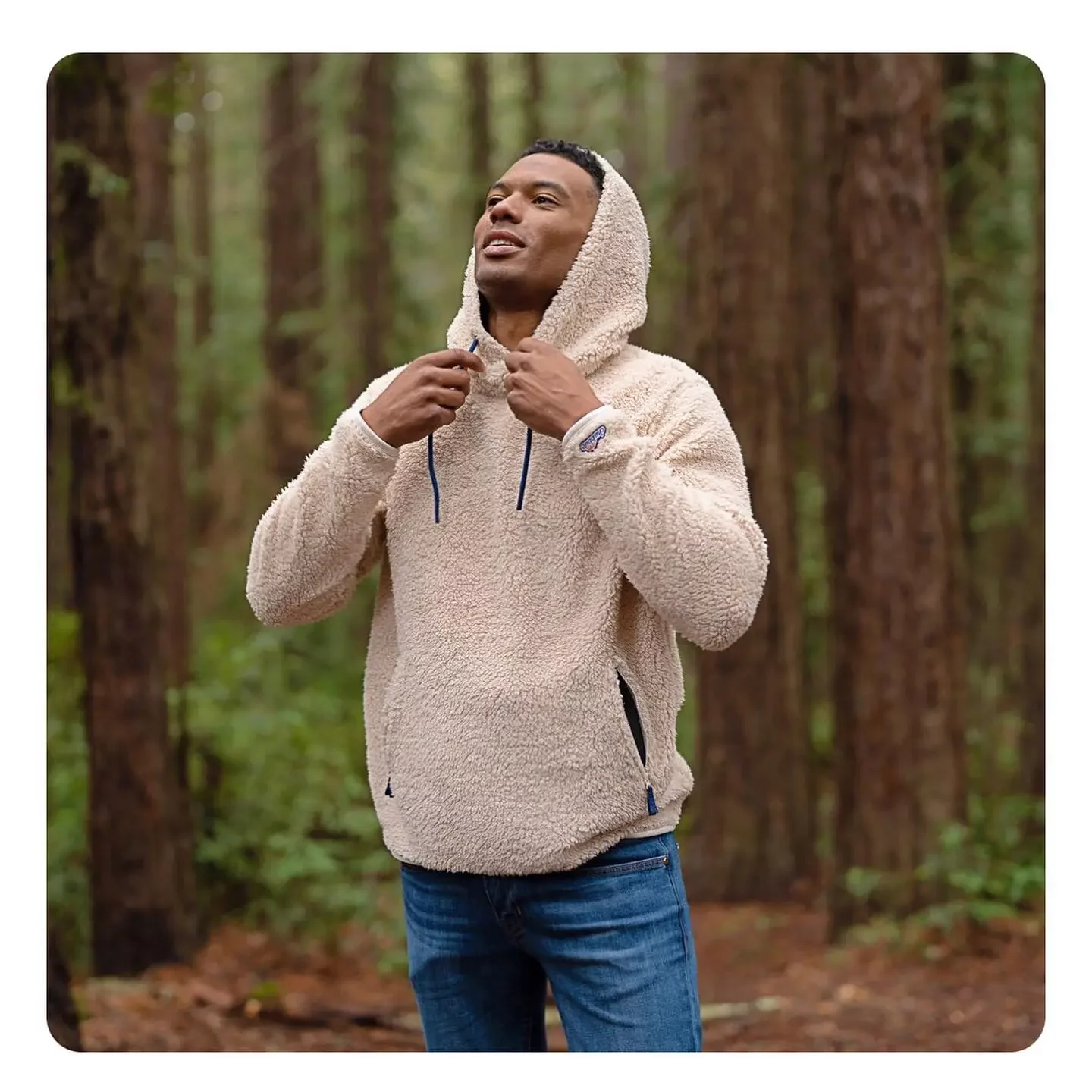 When searching for reviews online, we found mixed comments from customers all over the world.
Many share similar sentiments, but others look like they're perfectly happy with their clothing. Although their website is flooded with endless "five-star" reviews, public comments say otherwise.
Keep reading below to get a look at some of the most common feedback you'll find about the Chubbies brand:
Some say the quality is great while others are disappointed
Complaints about the company outsourcing cheap clothing and rebranding it in their image
Costly in comparison to better competition
Fun patterns and good variety
Aside from their cons, there are still quite a few customers who enjoy the spacious design of their shorts as they're perfect for bigger body types
Chubbies FAQ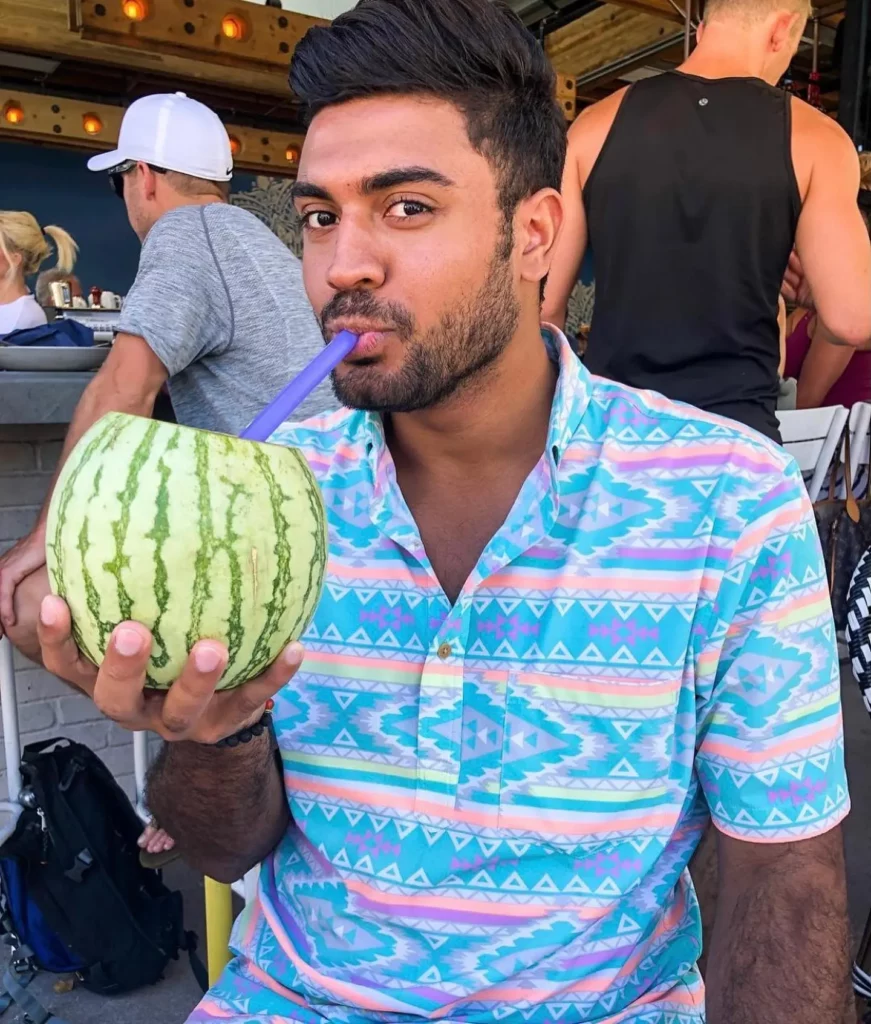 How Does The Reward Program Work?
Chubbies offers a rewards program that's based on how many points you collect. You're able to collect these points from purchasing clothing or other minor tasks that you can find on the company's website.
Do They Ship Internationally?
They sure do, and international shipments can take roughly 10-15 business days to arrive. Considering the company's known issues with their shipping department, you'll want to ensure all of your shipping information is correct for the best experience.
Are Their Materials Ethically Sourced and Eco-conscious?
We can't confidently say that they are, as the brand doesn't make any notion towards eco-conscious efforts in their clothing. For the most part, it seems the company solely focuses on keeping costs low while tacking on a sizeable markup.
Return Policy
Chubbies offers free returns on US orders within 30 days of receiving your order and up to 90 days to initiate an exchange. Based on the brief information provided on their website, along with customer comments online, it seems like it can be difficult to receive a refund for international customers.
To Summarize: Are Chubbies Worth It?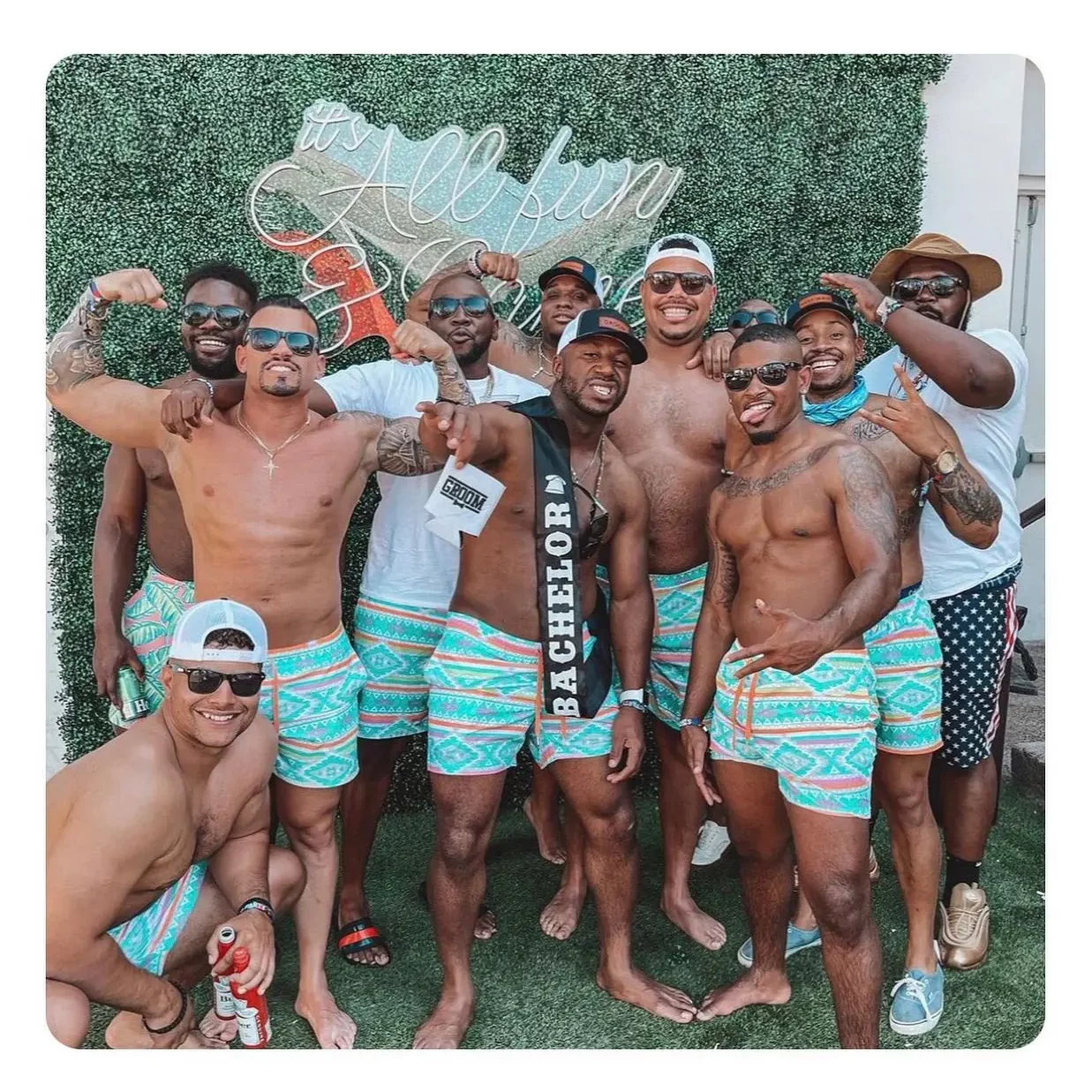 Chubbies shorts are well-made and comfortable, but the consensus seems to be that they're a little overpriced. They're good shorts, but you might be able to find something of similar or greater value for less money.
Some Chubbies shorts reviews state that they weren't satisfied with the quality or customer service, but there are also quite a few buyers who love the brand, the shorts, and the variety.
Of course, regardless of this review, feel free to try them out if you like; you just might love them! Just make sure to take their claims with a grain of salt.
Brands Like Chubbies
Since their customers come with plenty of mixed reviews online, it wouldn't hurt to list out a few other brands that offer a similar selection of clothing.
Below, you can find a handful of brands that have a respectable customer base and a unique selection of shorts.
2. Cabana Bro
UP NEXT: 14 Best Swim Trunks for Men: In and Out of the Water