Torn between Bylt Basics vs Cuts? Both offer quality closet staples, but there can only be one winner.
For years, neutral clothing has been an excellent style choice as many trends have moved away from relying on graphic designs. Many people enjoy more minimal looks that focus on the quality of the materials and universal style choices.
Both brands in this review offer a sizeable catalog of clothing that you can style in a number of ways for various seasons and social environments.
In this Bylt Basics vs Cuts review, we're going to break down the pros and cons of each company and the unique clothing selections they have to offer. And if you're interested in a more in-depth look, be sure to check out our Bylt Basics Review and Cuts Clothing Review.
Bylt Basics vs Cuts Overview
At a glance, each company seems to offer stylish clothing that delivers a neutral yet stylish tone. They share some similar qualities, yet once you spend more time on each website, you'll see that Bylt Basics has a much more extensive catalog, whereas Cuts is a bit more niche with their collections.
You'll find many of the same clothing categories on both websites, but there are some clear differences between the two, such as pricing, materials, and overall business operations. Keep reading to get a breakdown of the key differences between the two clothing brands.
Bylt Basics
Cuts
– Offer clothing for men and women

– More colorways are available

– Cost-efficient in comparison

– Offers clothing bundles

– Catered to performance and function

– Rewards program is free to join but comes with fewer benefits
– More niche clothing selection

– Higher price tag on most products

– Free shipping on orders $150+

– Catered toward style and function

– Higher quality materials

– VIP rewards program costs $125 per year to join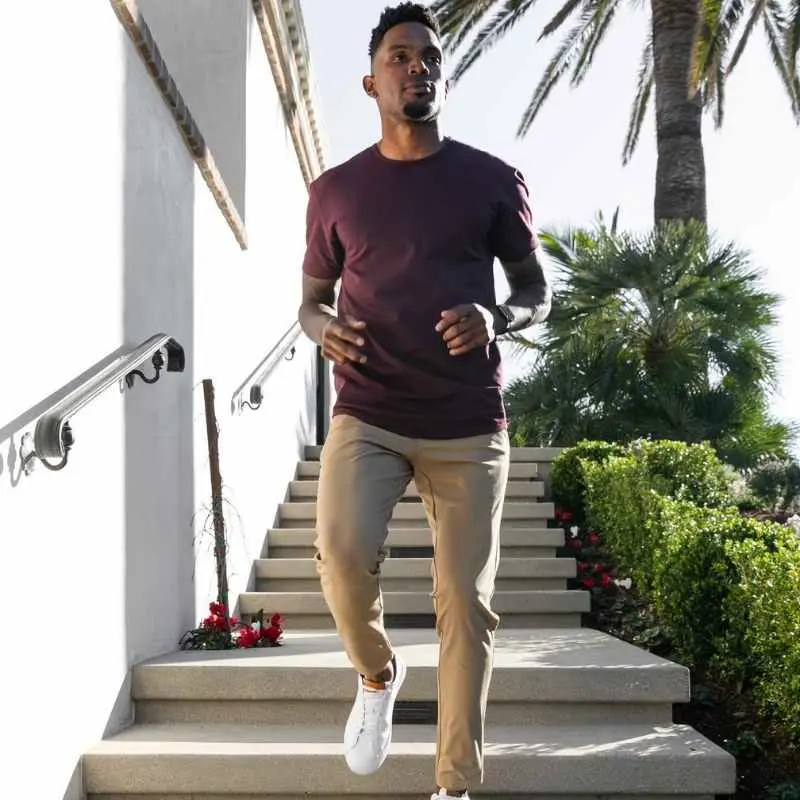 Bylt Basics prides itself on providing clothing that succeeds at performance and overall comfort across many categories. It doesn't matter if you're running errands around town or headed out for a game of golf; the company has you covered head to toe.
They also boast a sizeable selection with many different colors, designs, and style choices that really stand out. A majority of their clothing is crafted with a form-fitting athletic fit that looks good for many use cases.
To get a deeper look into the company, you can find a comprehensive list of their pros and cons below:
Pros
Vast clothing selection to sort through
They're an excellent option for athletic wear that doubles for street casual styles
The company offers many ways to save money through bundles, discounts, and rewards
Known for hit-or-miss customer service
Two primary blends of materials for a casual or more luxurious feel
Cons
Customer has to pay for return shipping
They don't always own up to their claims on their website
Known shipping complications around busy holidays
Not all of their products are eligible for returns or exchanges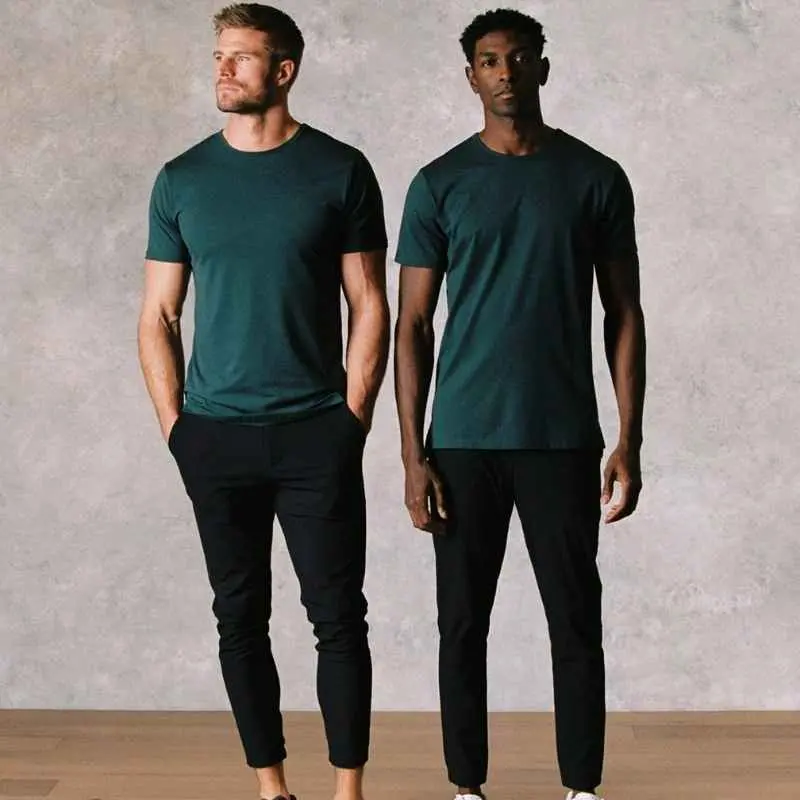 Cuts clothing aims to separate itself from the competition by providing a niche selection of clothing that's crafted with high-quality materials.
The company boasts an in-house proprietary tri-blend material called Pyca fabric which they claim offers a difference you can truly feel. They've also approached their color choices so that you can sport their clothing during any season.
In a similar fashion to any company, Cuts still comes with its varying pros and cons, and you can find more information on those down below:
Pros
Clothing is crafted with proprietary material blends
Perfect for all-day wear that can blend into casual and professional styles
A great selection of clothing geared towards comfort without compromising on style
Extremely breathable fabrics that are a solid choice for varying weather conditions
Can handle returns and exchanges either online or in-person
Cons
Minimal style choices in each clothing category
A little more expensive in comparison to Bylt Basics
Not as discount-friendly
Charges a yearly membership for VIP member discounts
Not as many colorways or various designs
What Do The Customers Have To Say?
Aside from each company's differences, both clothing brands come with a solid customer base. Keep reading below to get a brief list of what their shoppers have to say about each companies selection:
Bylt Basics seems to get quite a bit of backlash about their customer service
There are quite a few customers who aren't happy with how Cuts processes payments or returns
Many shoppers enjoy Bylt's blend of style and performance-wear
Cuts may offer various clothing categories, but most customers prefer their shirts above anything else
Although Cuts boasts a premium mix of materials in their clothing, some people feel the clothing isn't as durable as they should be
Many customers appreciate that Bylt offers a wide selection of clothing for men and women alike
Let's Wrap It Up
Even with the pros and cons each company is known for, we'd say both are worth a shot, depending on your specific style.
Cuts is great for head-to-toe neutral looks that are excellent for lounging or casual streetwear. But, Bylt Basics delivers a blend of business casual and performance wear for men and women, so we lean a little more toward the brand.
Nevertheless, this Bylt Basics vs Cuts review has gone over everything you need to know before making a purchase. You really can't go wrong with either brand.
UP NEXT: 13 Best Athleisure Brands For Men to Upgrade Your Closet