Finding shirts that will last can be quite challenging as you never know if you're buying something comfortable and good quality. Most of this depends on how they're designed and made, and these factors will help you determine if they're built for your lifestyle.
From short and long sleeves to sizes big and small, Buttercloth claims to have it all when it comes to shirts for any occasion. In this Buttercloth review, we'll break down their catalog to see if they hold up to their claims.
RELATED: Best Clothing Brands For Men
What Is Buttercloth?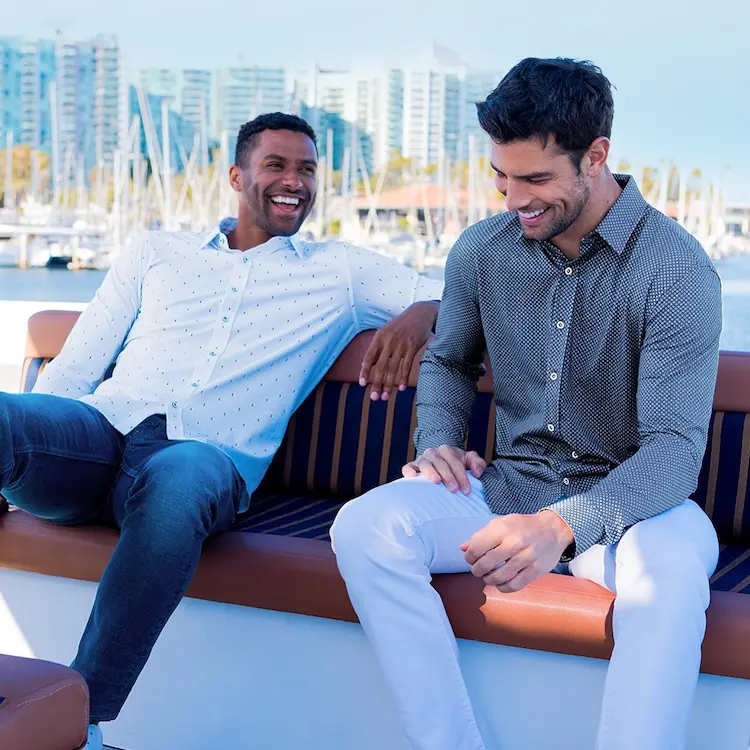 Focusing on quality shirts for men, Buttercloth is a clothing brand first discovered on the TV show Sharktank. Their catalog has nearly every kind of shirt you can think of—from regular tees to polos and button-ups, you should be able to stack your closet with a decent variety and material quality.
They also have a unique line of shirts under their Icy Cotton collection, which are specifically made to keep you cool throughout the day. Shoppers can also save a few bucks with their sale section, and you can even give their try-before-you-buy program a test run.
RELATED: 7 "Try Before You Buy" Clothing Brands
Is Buttercloth Legit?
Yes, Buttercloth is legit. There's no need to worry about the brand's legitimacy as they've been in business since 2017. Buttercloth was started by a man named Danh Tran, who wanted to bring something different to the world of fashion.
Buttercloth may be a young company, but Danh continues to innovate in his quest for the most comfortable shirts for men.
Buttercloth Review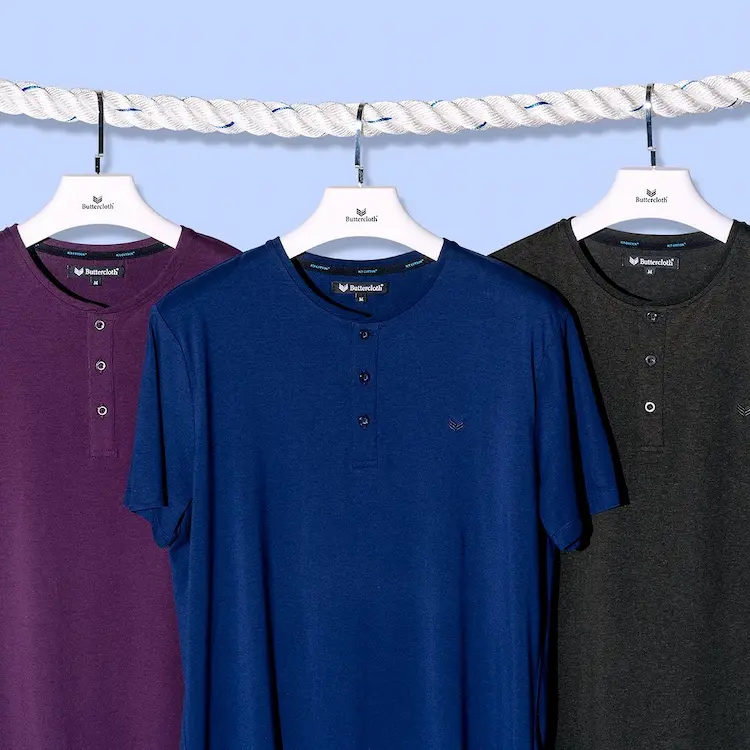 Buttercloth has many different shirts perfect for everyday use, but a few different angles are essential for the customer's experience. Keep reading below to get a brief look at how the company operates.
Overall Rating: ★★★★ 4 Stars
For the most part, Buttercloth seems to hit the mark on what they're trying to sell. Their catalog is relatively diverse, and they offer a decent range that's fitting for many different types of men.
It isn't too hard to find what you're looking for on their website, and the company does an excellent job of making each purchase worth it for the customer.
Buyers say the shirts are some of the most comfortable ones they own, and have the perfect amount of stretch.
Although, they are known to be a little pricey, which has made some people hesitant to buy them.
Pricing: ★★★★ 3.5 Stars
If you're looking to grab some new tees from Buttercloth, you'll want to be prepared for the cost. Most of their catalog ranges from $50 to $130, depending on the category. This can seem like a stretch and hard to commit to for first-time customers. However, many customers agree that the prices are worth it.
Buttercloth also offers a sale section if you're looking to save some money, and you can opt-in for their try-before-you-buy offer to make sure they're worth the cost.
Fit: ★★★★ 4 Stars
All in all, customers say the shirts fit true to size. However, the Buttercloth website does recommend sizing up if you are between sizes or prefer a looser fit.
Plus, you can always take a look at their size chart before ordering.
Shipping: ★★★★ 4 Stars
The company provides many different shipping methods so you can receive your order in a timely manner. At the same time, U.S. customers can benefit from free standard shipping on orders over $135.
International customers also have multiple shipping methods to choose from, but this can vary depending on the customer's location.
Customer Service: ★★★★ 4 Stars
We couldn't find too much information on the quality of their customer service, but it seems the company is avid about being available for questions and concerns. You can submit an inquiry via their website or email them directly.
The company is available to respond from Monday to Friday, and there's even a customer service number if you'd rather make a phone call.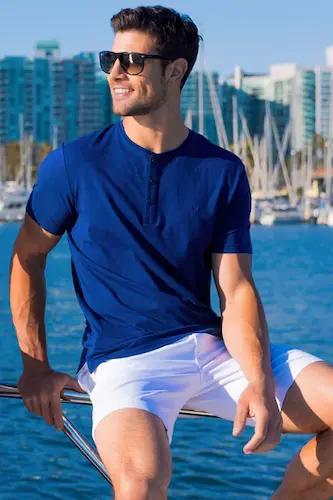 Price: $68.00
Quality: Delivering a six-way stretch for optimal mobility, this shirt is made with mint fibers and a breathable design. It also comes with antibacterial, wrinkle-free, and cooling features that make it an excellent choice for all-day wear.
It's made from a mix of cotton, mint fibers, and spandex, and its features work best in warmer weather. Customers say the shirt really is cool to the touch and actually works.
Style: You can sport this shirt for any casual occasion, and its neutral look allows it to blend in with many different outfits.
It also has three buttons leading up to the color, and you have numerous colorways to choose from. The shirt offers a look that's perfect for casual dress wear or even lounging around the house.
---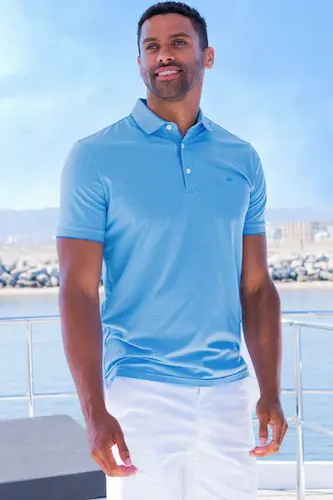 Price: $125.00
Quality: Made with many of the same standards as the rest of their catalog, you'll get a breathable, cooling, and wrinkle-free experience from their polo shirts.
The company recommends dry cleaning them for a longer lifespan, and it's made with a regular fit.
Style: Polo shirts work in many casual or semi-professional settings. These shirts come in many different colors to offer some variation, and there's even a small chest pocket that's clasped by a small button.
It's a go-to choice for many people at the office, and the shirt dons a collar while providing a good amount of comfort and mobility.
---
Price: $138.00
Quality: Made with their patented Icy Cotton, this shirt is perfect for a full day of activities. It looks stylish and professional but isn't stiff by any means.
It also has built-in collar stays, and it's crafted with their six-way stretch and wrinkle-free features for utmost comfort.
Style: Known as the all-nighter, this shirt is an excellent choice for a night out on the town, and it's offered in numerous colorways and patterns that make it appropriate for a wide variety of occasions.
It can be styled with professional and semi-casual outfits, and you can choose between a regular, slim, or tall fit to ensure it exudes your best features.
---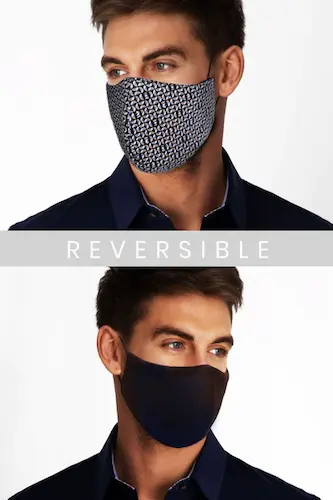 With the pandemic still being quite prevalent worldwide, it's still a good idea to own a few reliable face masks for everyday use. Buttercloth offers a reversible design so you can remain professional at work and sport a unique flair while out and about.
Their face masks are also made with their Icy Cotton material, and they're highly breathable, so you won't get burned out during long-term use. 
What Customers Are Saying?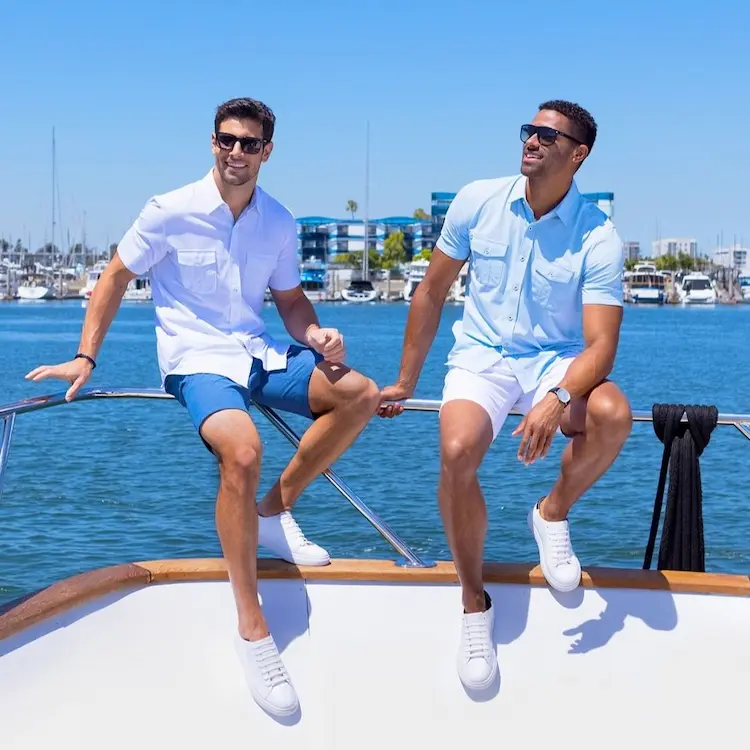 There aren't a ton of public reviews about the company, but the few we could find share a lot of the same comments, which you can find below.
Great business model
Very comfortable shirts
Icy Cotton material is actually cool to the touch
Perfect amount of stretch
Their shirts are a little expensive
Many feel the company has a lot of competition to face
Many appreciate the variety of shirts they offer
Others feel the cost is beyond worth it
The Bottom Line: Worth It?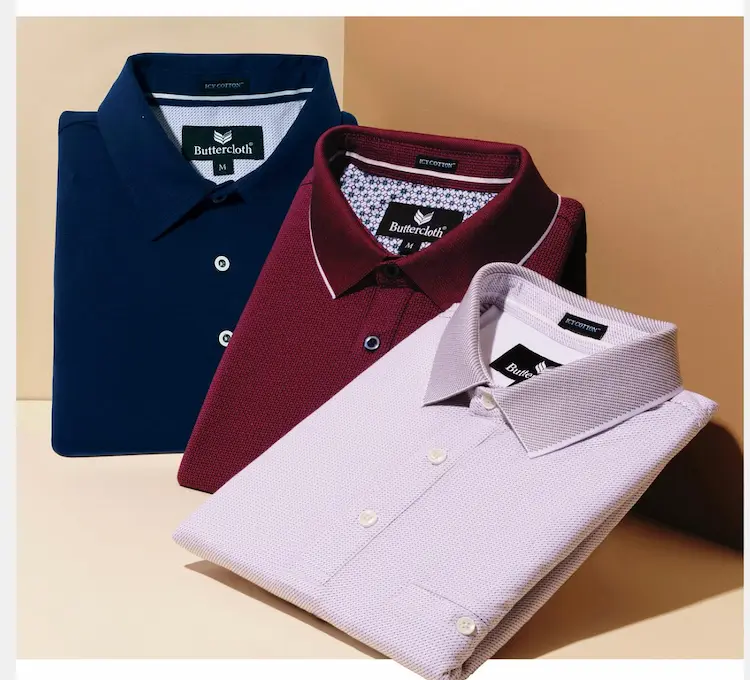 Buttercloth has the right idea when it comes to different types of shirts that men can rely on, and we say they're worth a shot if you can swallow the price. The company understands the lack of quality with many everyday shirts and wants to be the cause for change in that area.
Many customers rave about the comfort, quality, and stretch of the shirts. While there have been some buyers who didn't love the shirts, the overall feedback seems to be positive.
This Buttercloth review goes to show that they're at least worth a try before you write them off due to an above-average price tag.
Buttercloth Alternatives
2. True Classic
3. Bylt Basics
Return Policy
Buttercloth accepts returns and exchanges within 30 days of your order date and only offers free returns on orders over $135. Both U.S. and international customers can return items that don't work out for them.
A few niche items can't be returned, and it's best to review their policy in full before shipping the items back to them.
FAQs
Who Owns Buttercloth?
Danh Tran is the owner and visionary behind Buttercloth. He may have started the idea on his own back in 2017, but he has continuously garnered support ever since. A man with a plan, many people agree that he pours his heart and soul into the company.
Where are Buttercloth Shirts Made?
Although some individual materials may be sourced from different parts of the world, it's understood the products are made in the U.S.
Is Buttercloth Wrinkle Free?
Most if not all of Buttercloth's clothing is made with a wrinkle-free design that keeps their shirts looking sharp for all-day use. This feature means that no matter how you maneuver throughout the day, their shirts should retain their clean-looking qualities.
UP NEXT: 13 Best Shorts for Men to Style for Spring & Summer