The world of skincare is so vast and saturated with products and brands, that it's sometimes difficult to keep up with.
Now imagine a teen navigating that world — through TikToks and Instagram advice, and probably about products that aren't so accessible at that age group.
Enter Bubble Skincare: a brand designed for teens and young adults. But does it actually work?
Keep reading our Bubble Skincare reviews to see if their products are worth it!
RELATED: Blume Acne Oil Review: Does This Skincare Work?
What is Bubble Skincare?
Bubble Skincare is a skincare brand designed for teens and young adults, aiming to normalize the importance of skincare and the bumps and blemishes that come with growing up.
Bubble Skincare Overview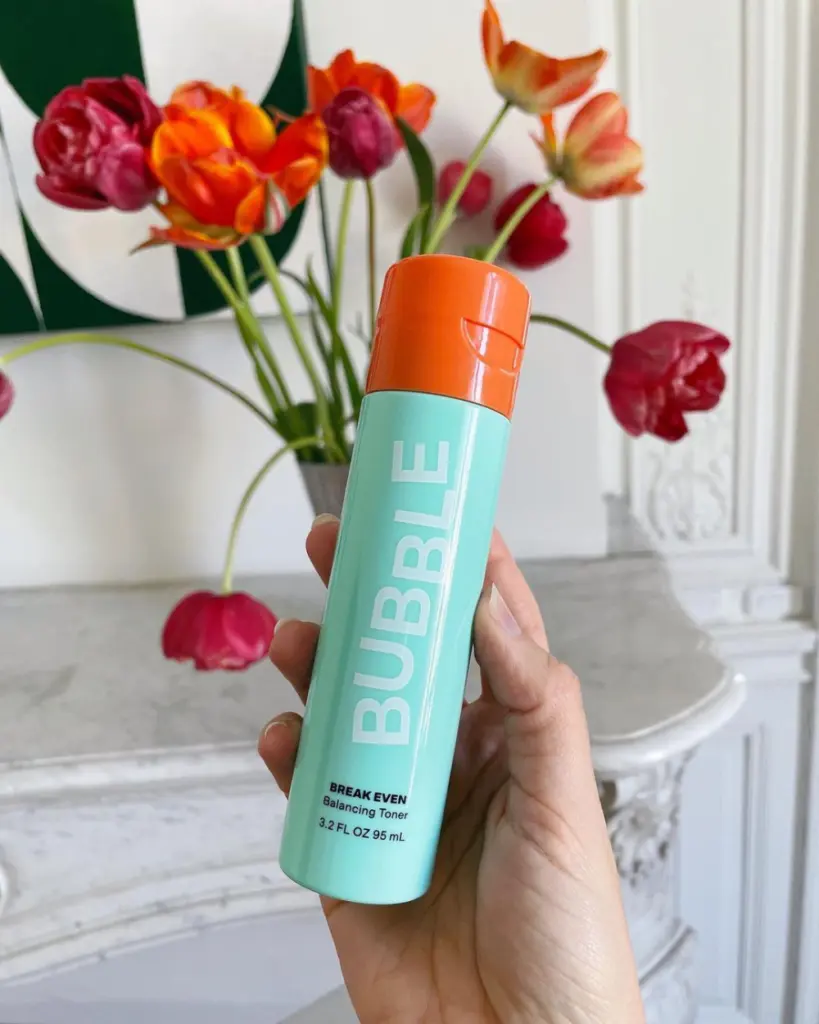 Bubble Skincare caters to a younger demographic, and you can definitely tell from the aesthetics of the packaging and the website. However, Bubble Skincare is definitely not limited to their younger audience!
Everything about the brand is colorful, approachable, and friendly, which is something we always love to see in a brand.
Bubble Skincare has a smaller collection than other skincare brands, but they carry the essentials like cleansers and moisturizers, among other things.
Additionally, they sell bundles, like this Rise & Shine Set to cover every skincare step you'll need for your morning routine.
If you're interested in learning more about Bubble Skincare products, check out our reviews below!
Bubble Skincare Reviews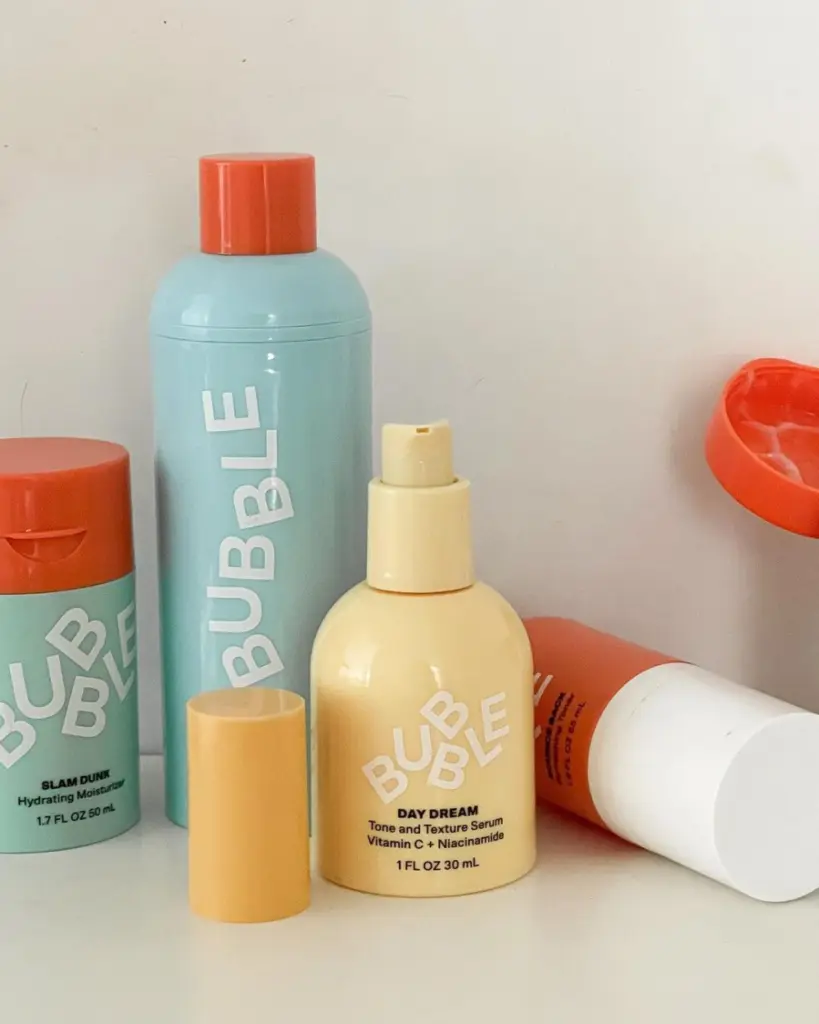 Overall: ★★★★★ 4.5 stars
Bubble Skincare has great reviews from customers saying they're absolutely satisfied with the products.
A highlight of the brand is how easy it is to navigate and find the products you need by using the skincare guides Bubble Skincare offers, and also by taking the skin-type quiz.
Bubblecare Skincare is also made in the USA and is dermatologist-tested!
Price: ★★★★★ 5 stars
Since Bubble Skincare is aimed toward a younger demographic, it makes sense to make its products super accessible so that everyone can enjoy quality skincare at an affordable price.
In fact, the price cap for individual products not including shipping is $20!
Ingredients: ★★★★★ 5 stars
Bubble Skincare is all about being transparent and using ingredients that are necessary.
The company doesn't add fragrances, parabens, fillers, sulfates, formaldehyde releasers, essential oils, or animal-derived ingredients to their formulas!
Bubble Skincare uses plant-based formulas and in addition to tested, safe synthetics to make your skin feel amazing. This brand is also cruelty-free and vegan.
Now, let's get into some of Bubble Skincare's popular products!
★★★★★ 4.9 stars (238 Reviews)
Customers absolutely love this gel cleanser as it's made for all skin types, even sensitive skin! 
This cleanser is great for balancing oil production and digging deep to get the stubborn pore-clogging dirt out of your skin.
With super ingredients like spearmint extract, caffeine, aloe vera, and red algae extract, this gel cleanser is leaving users with fresh and silky-feeling skin.
In fact, if you just want to test this product out and not commit to the full 125mL of it, you can purchase a mini 50mL version of it!
---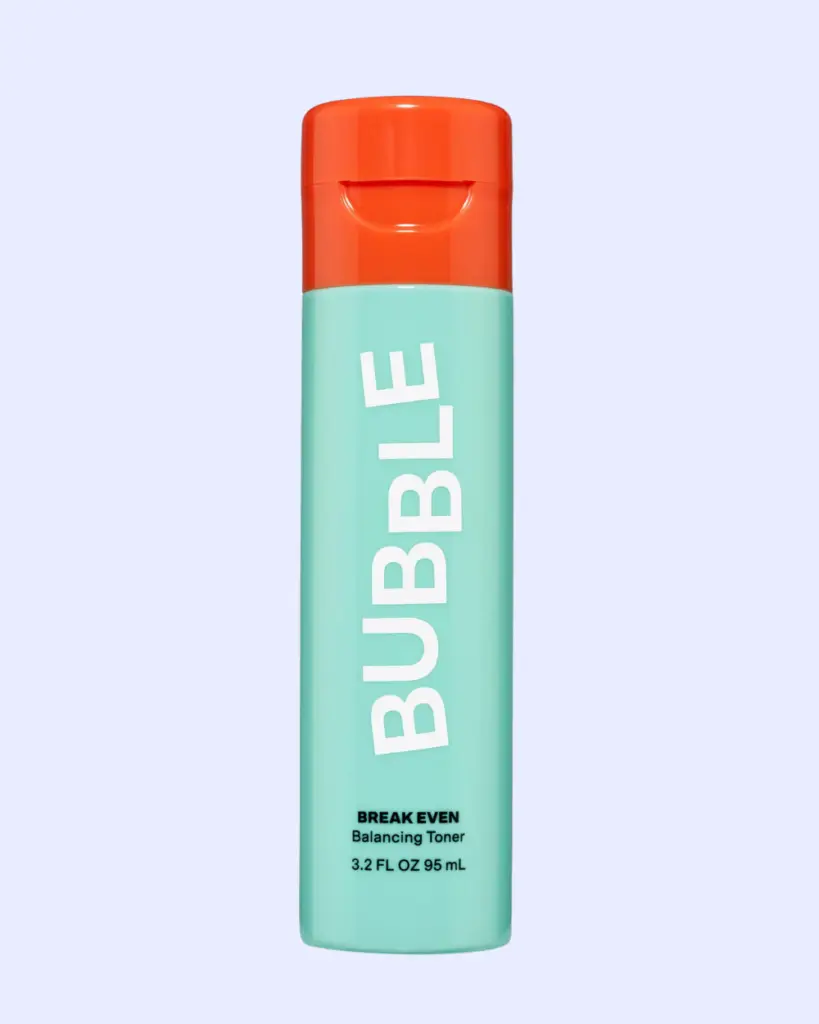 ★★★★★ 4.9 stars (175 Reviews)
Shoppers are loving this balancing toner because it regulates oil levels and reduces redness! 
Ingredients like seawater, willow bark extract, green tea extract, and niacinamide help keep your skin soft and calm.
This toner works best with normal and oily skin types, but people with dry skin can use a moisturizer to keep their skin hydrated.
---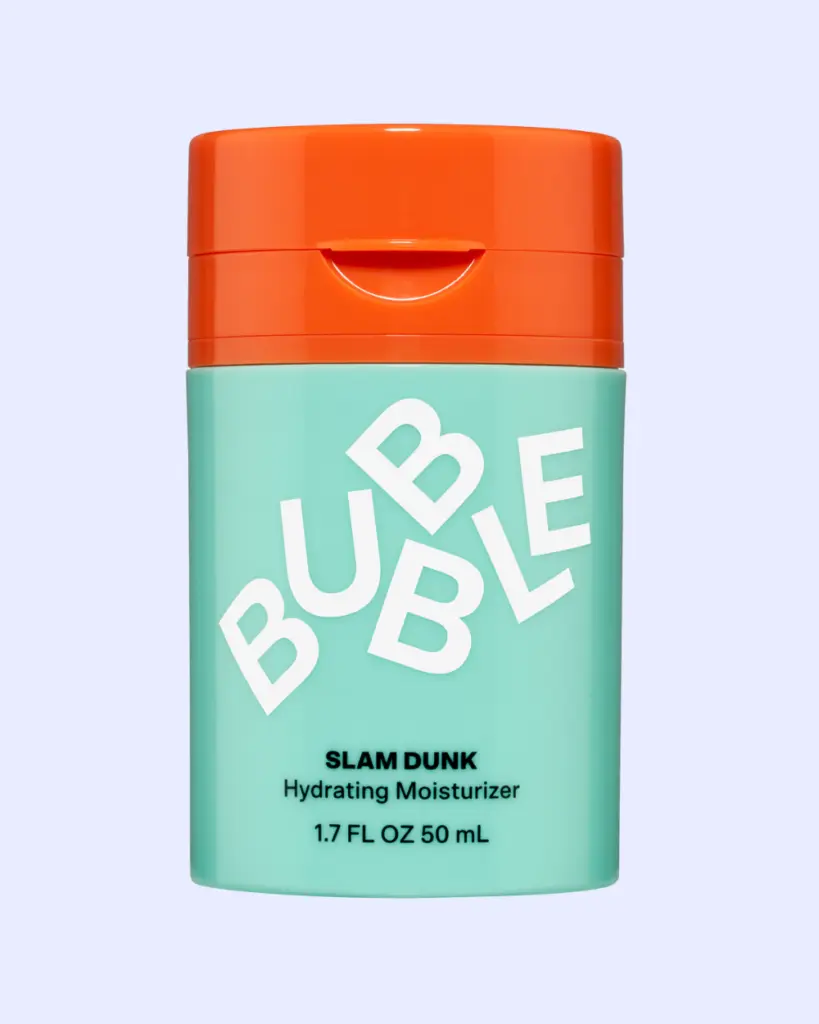 ★★★★★ 4.9 stars (248 Reviews)
This moisturizer for normal to dry skin types is the perfect product to end your skincare routine with! 
Customers love this product because of the cute packaging, all-star ingredients, and how soft it makes their skin.
The main characteristics in this moisturizer include aloe, avocado oil, vitamin E, and botanical extracts to keep your skin soft and radiant while nursing skin cells to health.
Just like the cleanser, this Slam Dunk Hydrating Moisturizer also comes in a mini size!
---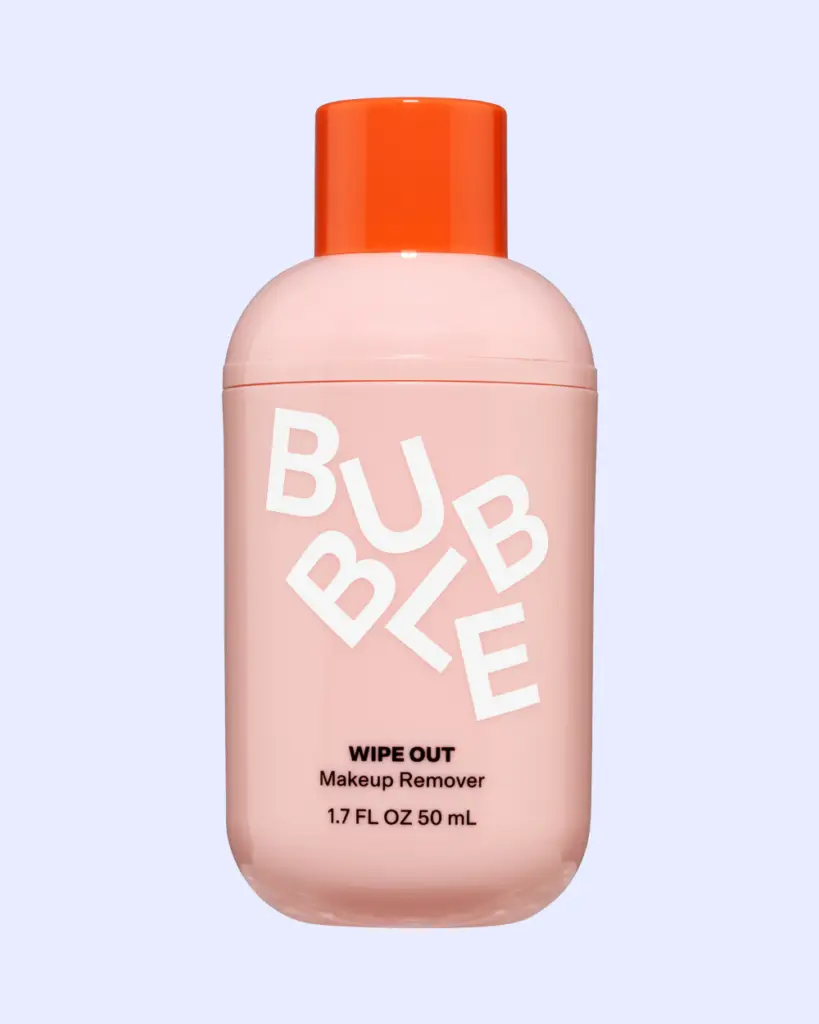 ★★★★★ 4.8 stars (114 Reviews)
Those who've used Bubble Skincare's Wipe Out Makeup Remover are in love.
Thanks to the amazing ingredients like meadowfoam seed oil, raspberry seed oil, and chickweed extract, this makeup remover is perfect for all skin types and gentle enough to use without any harsh scrubbing.
Customers also say this product smells great and has no issues with taking off even the most stubborn of mascaras.
What Customers Are Saying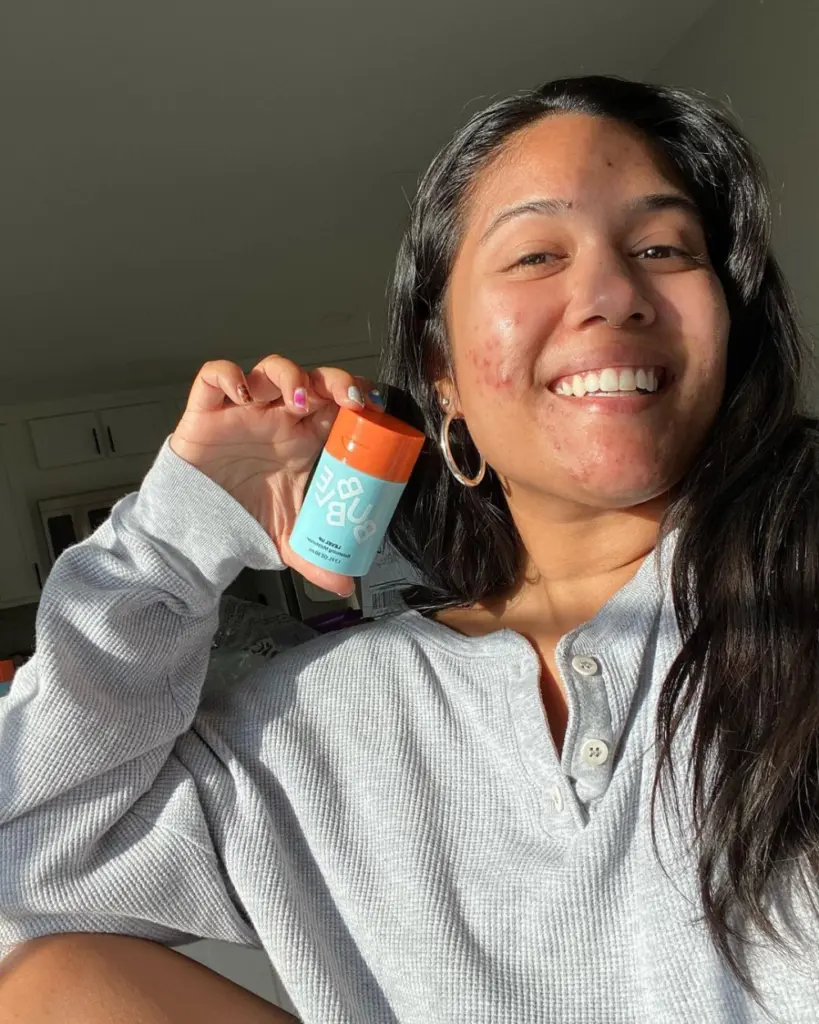 Bubble Skincare has a lot of reviews, and we know you can't read them all. So for your sake, we gathered a list of what most shoppers are saying about Bubble Skincare.
All the products are super affordable
Customers have been more than happy with their purchases
Even though Bubble Skincare says they don't use fragrance, some of the extracts and oils have natural fragrances that could still irritate your skin
The packaging is very cute and appealing
The selection is limited, but they have all the essentials and basics
Return Policy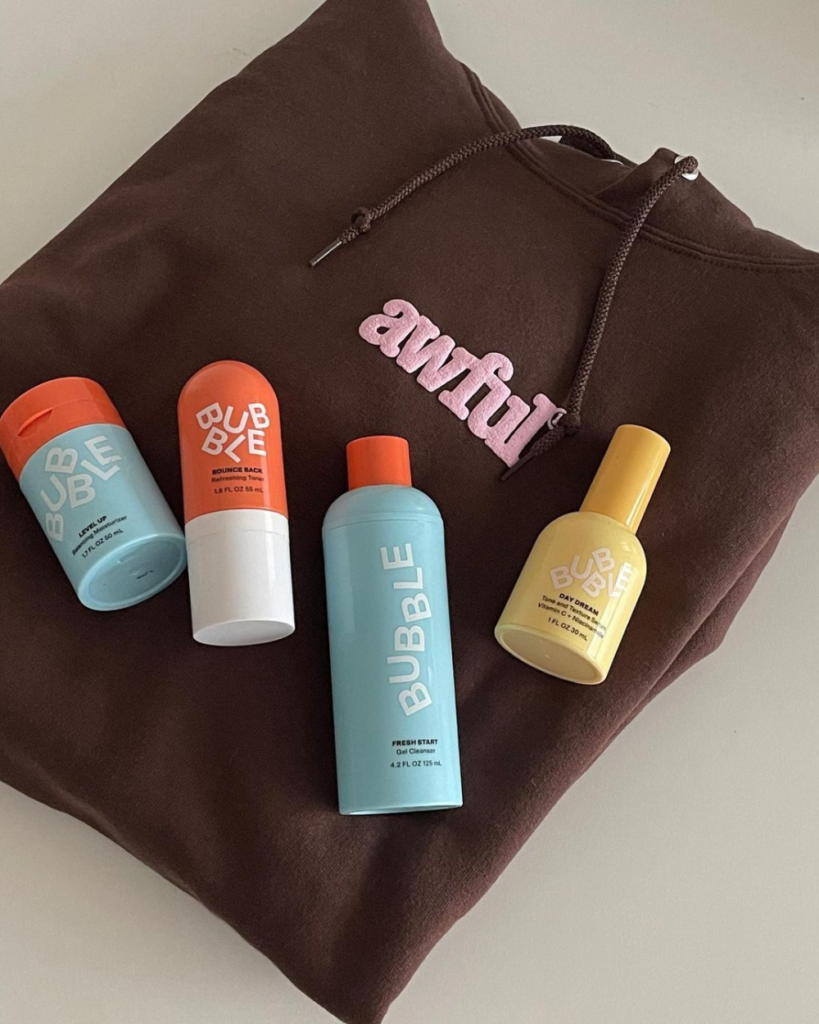 One piece of sad news is Bubble Skincare does not offer any returns or exchanges.
According to their website, all sales are final. However, if your order hasn't been shipped already, Bubble Skincare has no issue canceling the order for you.
Plus, their prices are so affordable that we think it's worth it to take a chance and give it a try!
FAQs
Is Bubble Skincare good?
Judging by the stellar customer reviews on all their products, yes, Bubble Skincare is good and worth the buy!
Who created Bubble Skincare?
29-year-old Shai Eisenman is the CEO and founder of Bubble Skincare.
In Conclusion: Worth It?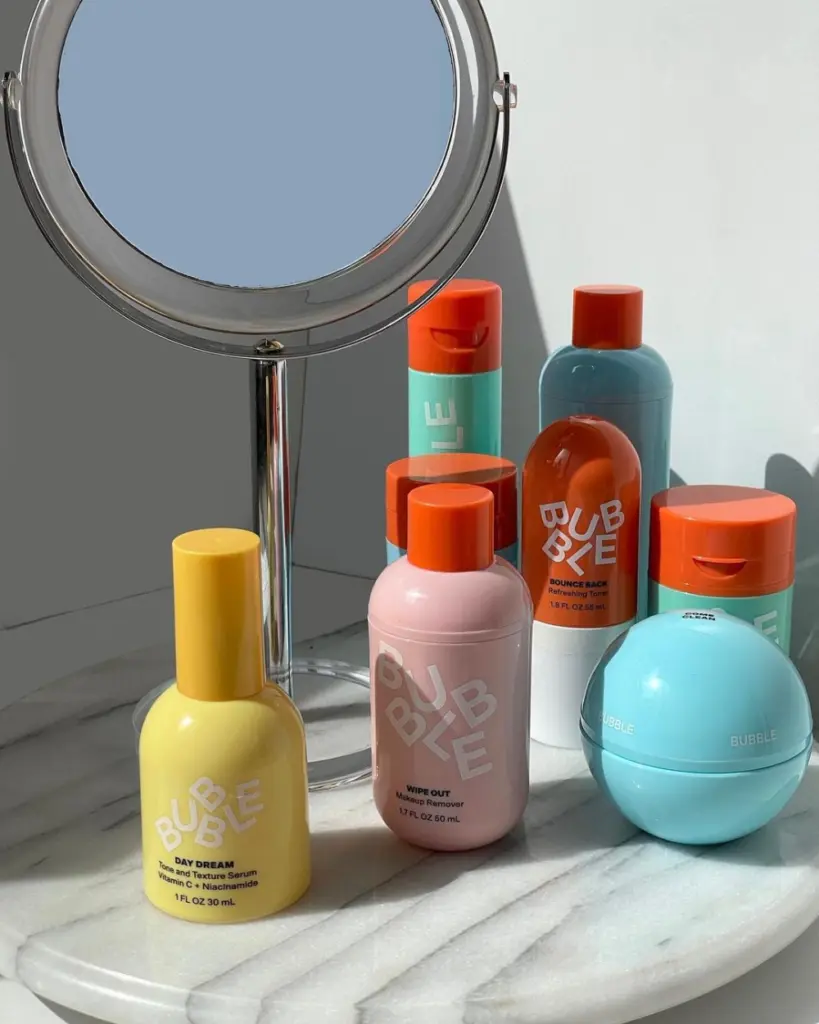 After doing our deep dive into Bubble Skincare, we think it's safe to say that Bubble Skincare is absolutely worth trying.
With cute packaging, affordable prices, an impressive ingredient list, and stellar customer reviews, what's not to like?
But, if you're still not sold, we do have some alternatives for you.
Brands Like Bubble Skincare
Here are some similar brands like Bubble Skincare: