Doen offers a gorgeous cottagecore-mixed-with-old-Hollywood vibe that can be hard to find elsewhere.
If you love Doen but want to expand your horizons and shop somewhere else, or you're just looking for prices that are easier to stomach, we've got you covered.
We have been searching high and low for similar stores for all different types of brands for years (check out all our stores like guides). We've become experts at spotting similar brands, especially more indie brands that are hidden gems but can be harder to find.
Without further aidu, keep reading to find our favorite brands like Doen.
Note: If you're searching for more affordable brands like Doen, we've shared a couple of options on the list. However, we highly recommend searching secondhand for Doen and other brands we've shared below. These are high-quality brands that last for years, so you can shop secondhand and still get lots of use out of them (while also shopping more sustainably)!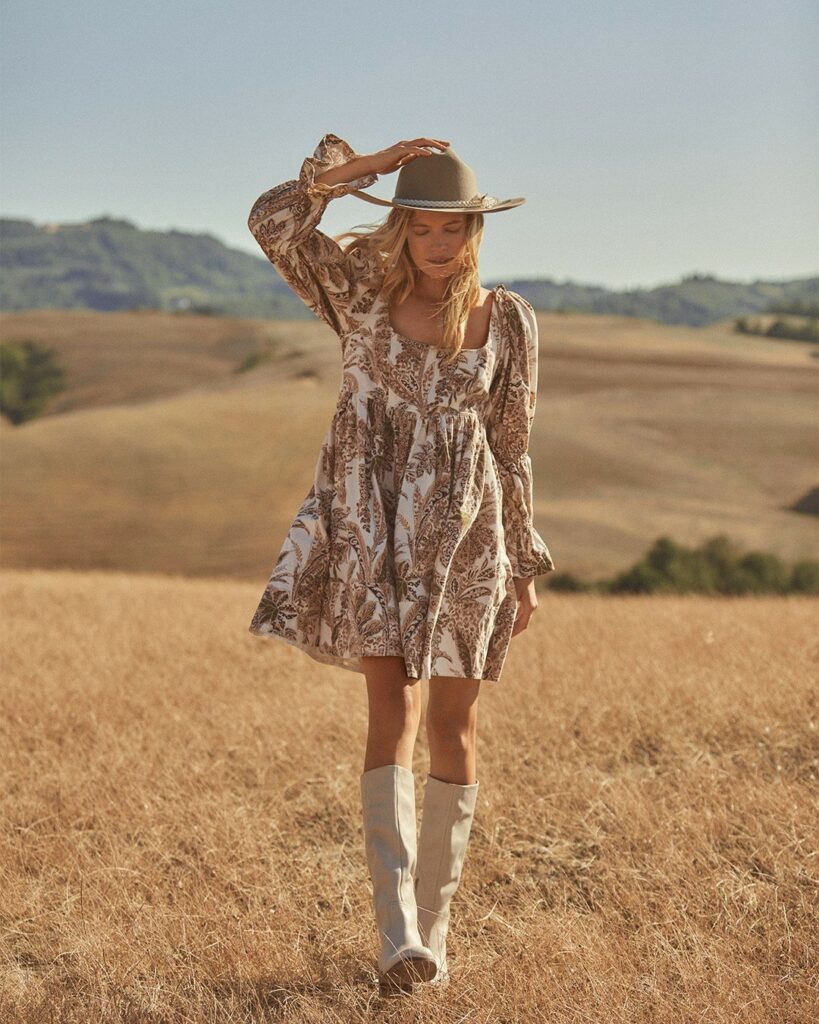 Average pricing: $60 – $200
Size range: XXS – 3X
If you haven't already heard of Anthropologie, you'll definitely want to check them out when considering brands similar to Doen.
Anthropologie is a one-of-a-kind clothing store known for its bohemian and vintage-inspired styles, many of which are very similar to what you find at Doen.
The price range is similar, but you can expect excellent quality. We love Anthropologie's artistic patterns, earthy tones, and delicate fabrics. And you can't leave without browsing their mesmerizing home collection.
---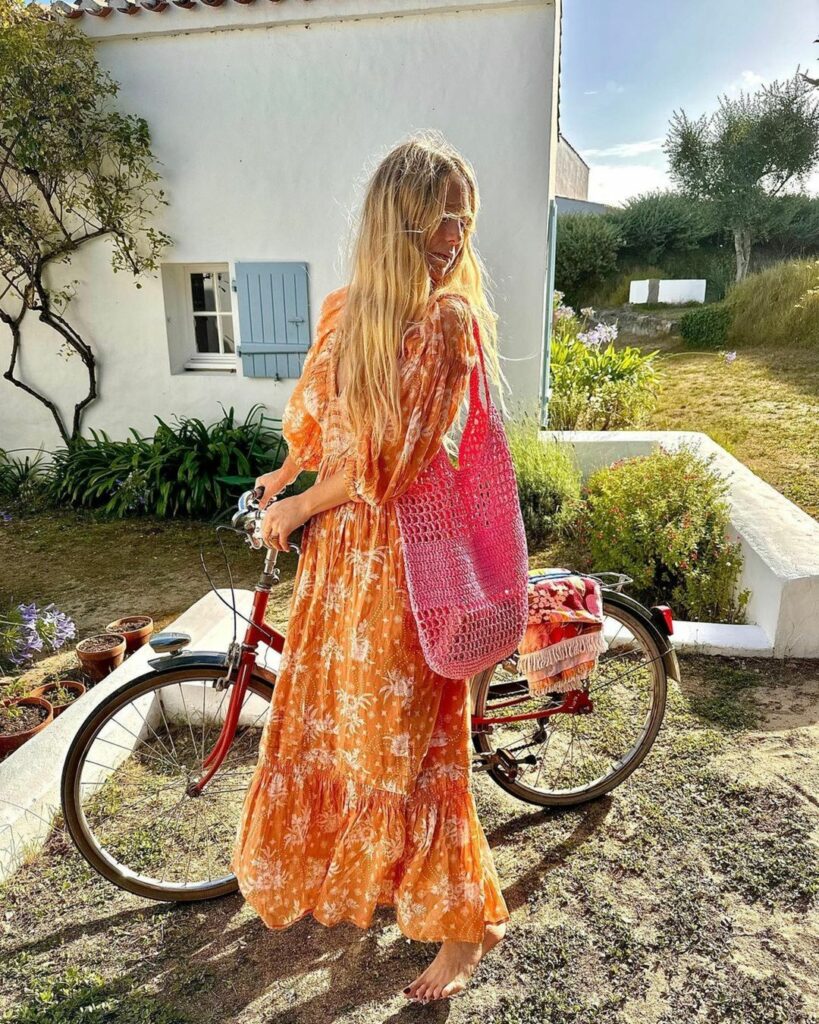 Average pricing: $50 – $300
Size range: XXS – XL
A sister brand of Anthropologie, Free People is another great place to find bohemian-inspired clothing. For decades, Free People has been a go-to destination for free-spirited women who love bohemian styles.
From flowy dresses to edgy denim, they offer a wide selection of clothing that falls within different aesthetics. While you might not love everything they have to offer, there will likely be some gems that you can't resist (at least, that's how we feel). 
---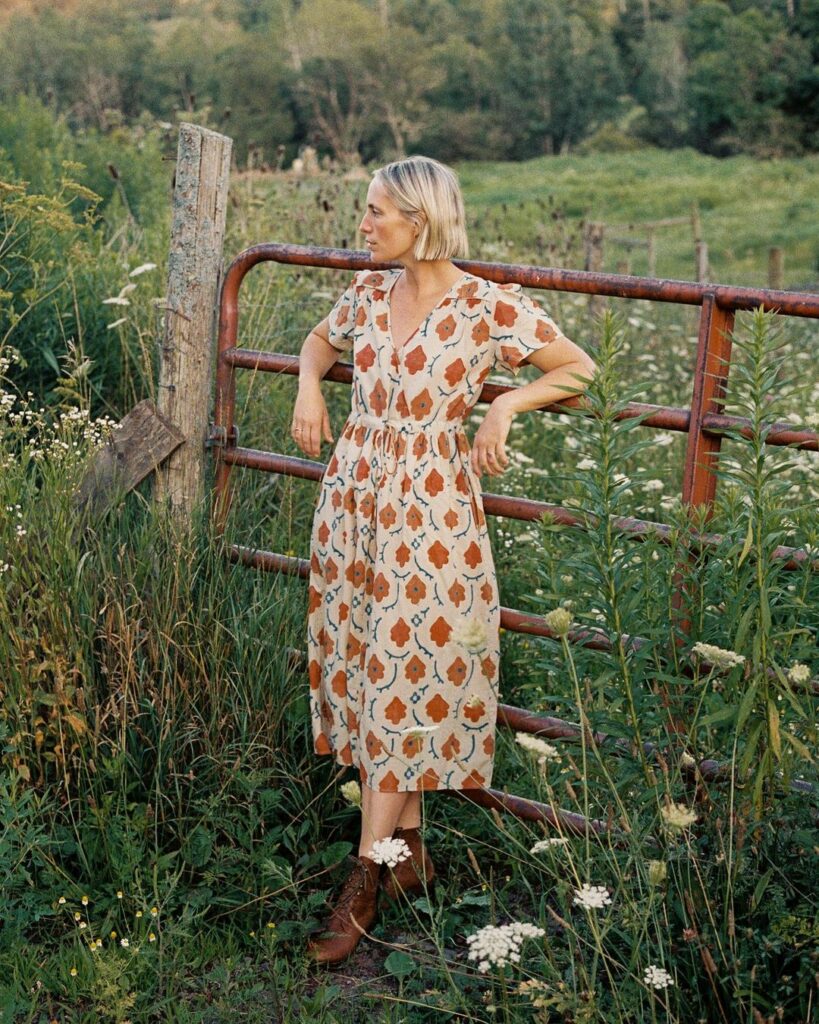 Average pricing: $60 – $400
Size range: XS – 3X
Christy Dawn is the brand of your cottagecore and vintage dreams. Their styles consist of ruffles, butterfly sleeves, flowy dresses, light colors, cute floral prints, and other similar features that are also found at Doen.
Although prices aren't the most affordable (a dress will typically run you $300 – $400), the quality is very reliable. Plus, sustainability is very important to Christy Dawn – each piece is made by artisans in Los Angeles using deadstock fabric and made in small batches. 
---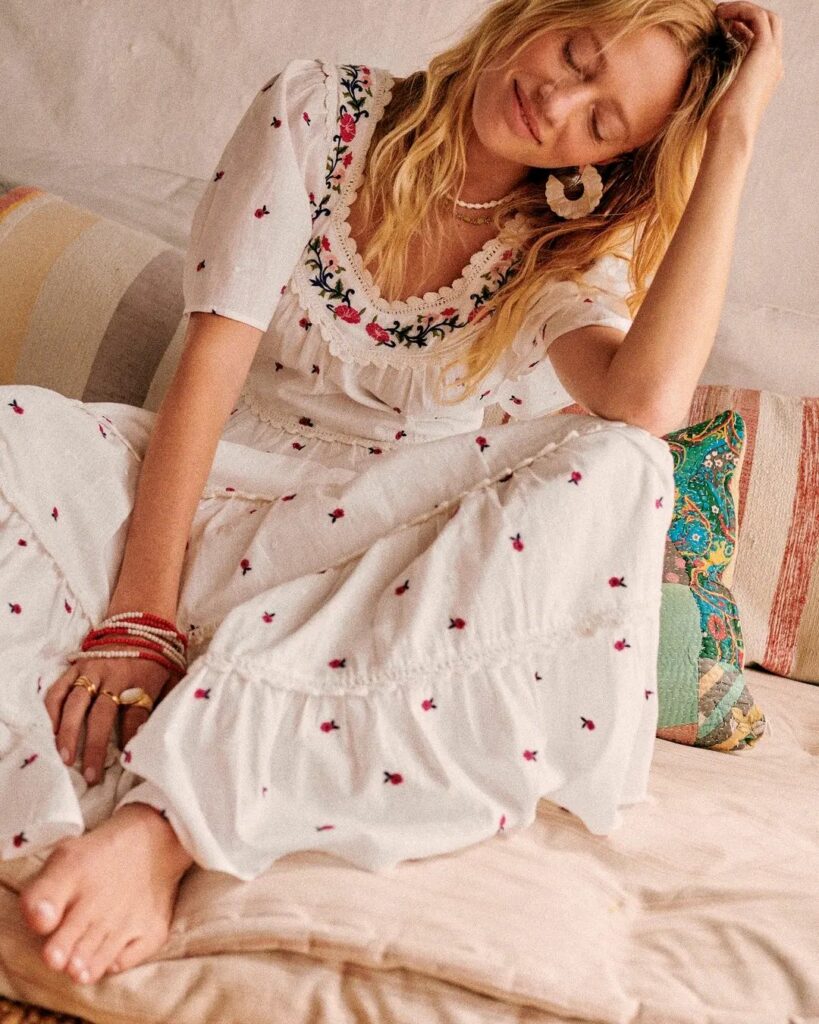 Average pricing: $100 – $300
Size range: XXS – XXXL
Founded in Paris, Sèzane combines cool French girl with a vintage-inspired aesthetic. Although not everything here is the same vibe as Doen, there are some gems to be found.
This brand is especially well-known for its excellent quality, so it's a perfect option if you're looking to invest in wardrobe staples that you'll wear for ages. They also have a nice men's collection in case you want your man to match your style.
It is worth noting that most of their styles are hand wash or dry clean only, so you'll want to pay attention to the product details if you'd rather have machine-washable items (we understand, it's so much easier). 
RELATED: 15 Brands Like Sèzane Your Closet Will Love
---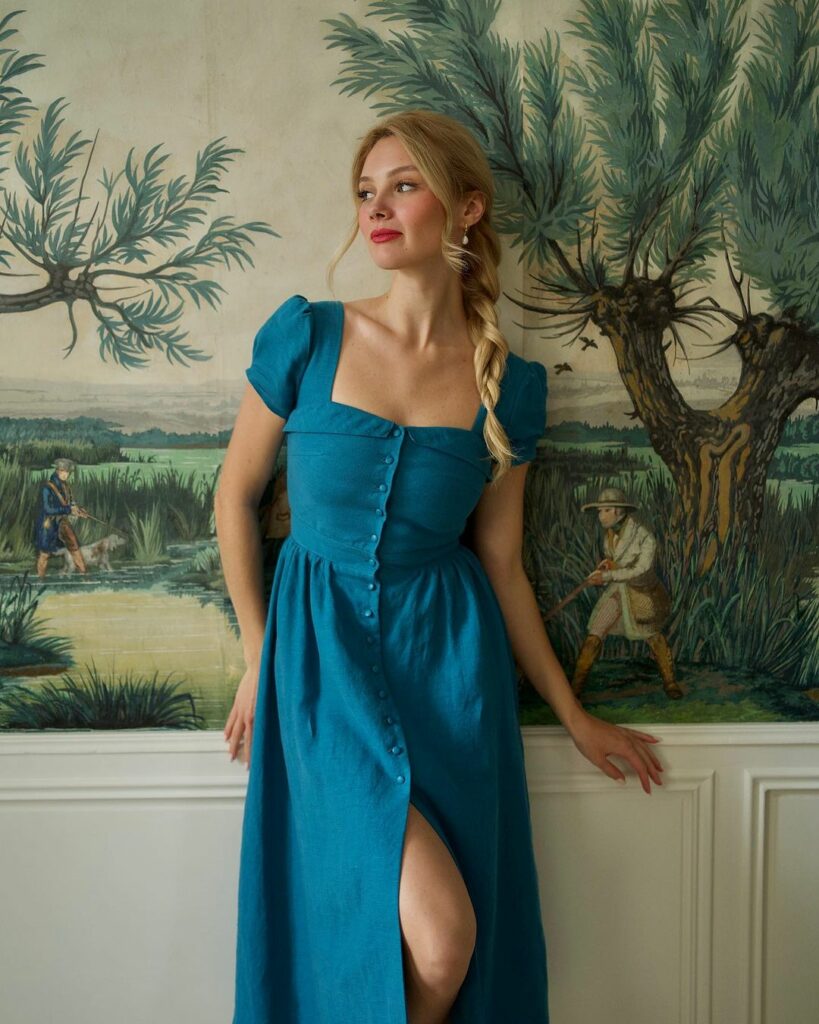 Average pricing: 100 – 300 €
Size range: XXS – XL
This beautiful slow fashion brand will make you feel like you should be picking flowers in the French countryside. Their clothing is made using upcycled fabrics in small European workshops in Lithuania and Belarus.
The brand is based in another country, so you might have to pay for shipping costs (although they do have free worldwide shipping over 350 €.
Hot tip: Their last chance section is great to find slight markdowns. 
---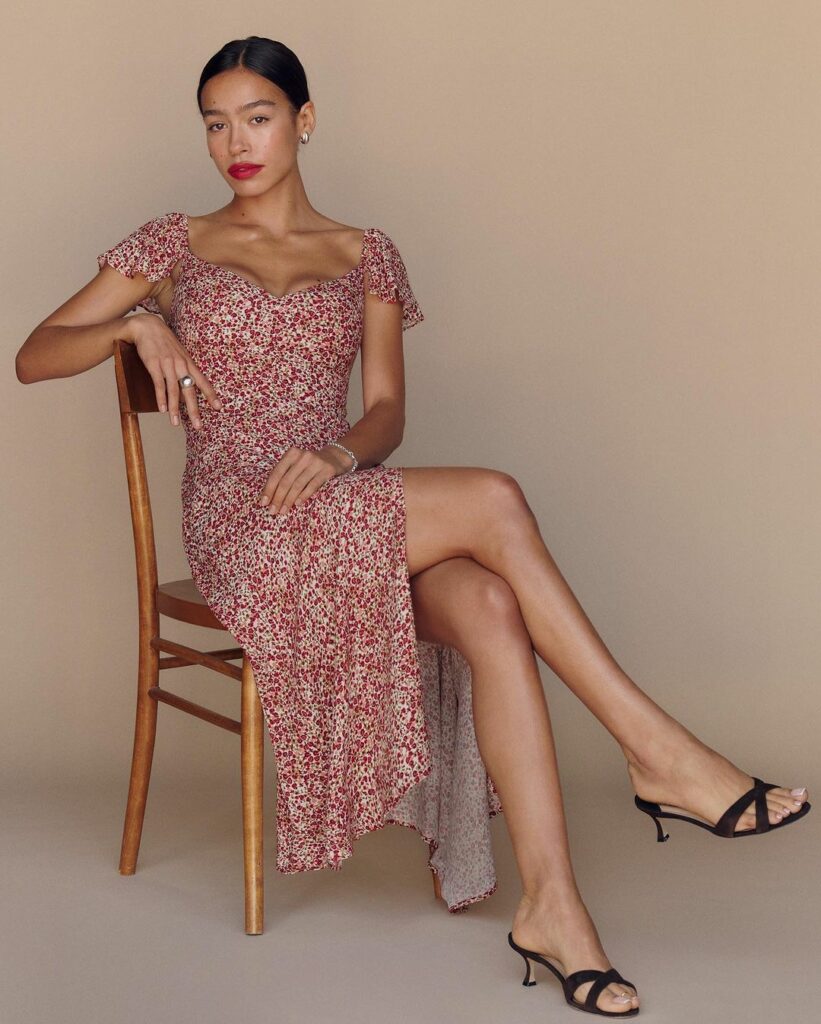 Average pricing: $80 – $400
Size range: XS – 3X
Reformation is another staple brand when it comes to vintage-inspired dresses. Although they have a wide range of clothing types, people love Reformation for their gorgeous dresses.
They have a few different aesthetics going on, but there are plenty of items with that vintage-inspired vibe (like the Cristiana Top or the Tagliatelle Linen Dress, so gorgeous). 
RELATED: 15 Brands Like Reformation We Are Loving
---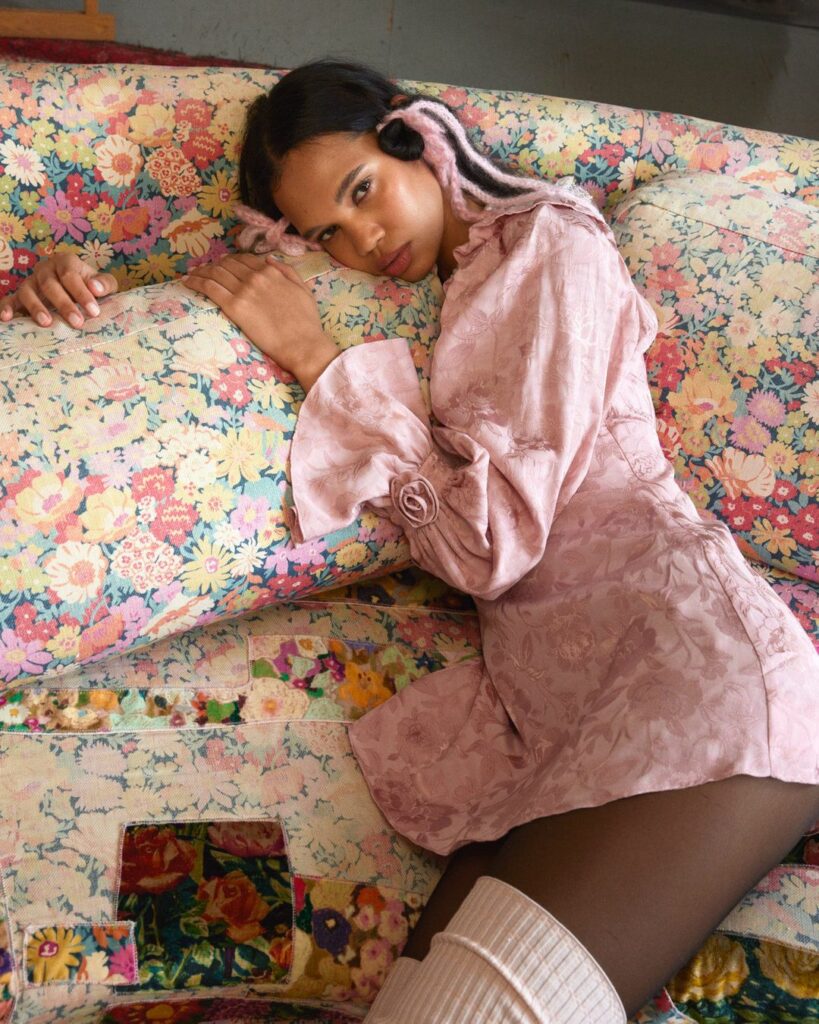 Average pricing: $150 – $400
Size range:
For Love & Lemons offers a gorgeous collection of cottagecore-inspired clothing. Similar to Doen, you can expect floral prints, ruffles, lace trim, and plenty of beautiful dresses (we also adore their luxury lingerie).
They offer a similar price point to Doen, with prices typically costing at least $150 and upwards of $400 for a nice dress. However, they do have a nice sale section if you're looking to save some money.
While you're at it, check out more stores like For Love & Lemons that we adore.
---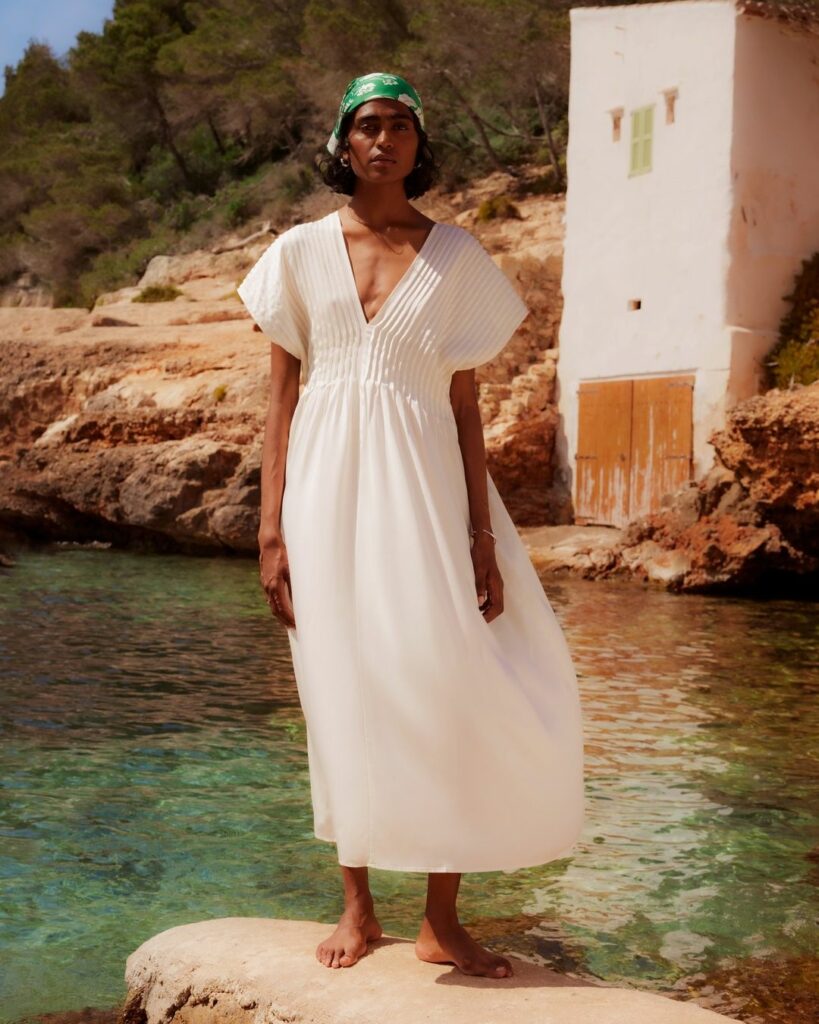 Average pricing: $80 – $200
Size range: XS – L
Owned by H&M, & Other Stories offers slightly more affordable styles than Doen, with many pieces that offer a similar aesthetic.
The main downside is that their sizes only go up to large – hopefully they add larger size options soon.
Note: Their sale section has even more budget-friendly options!
---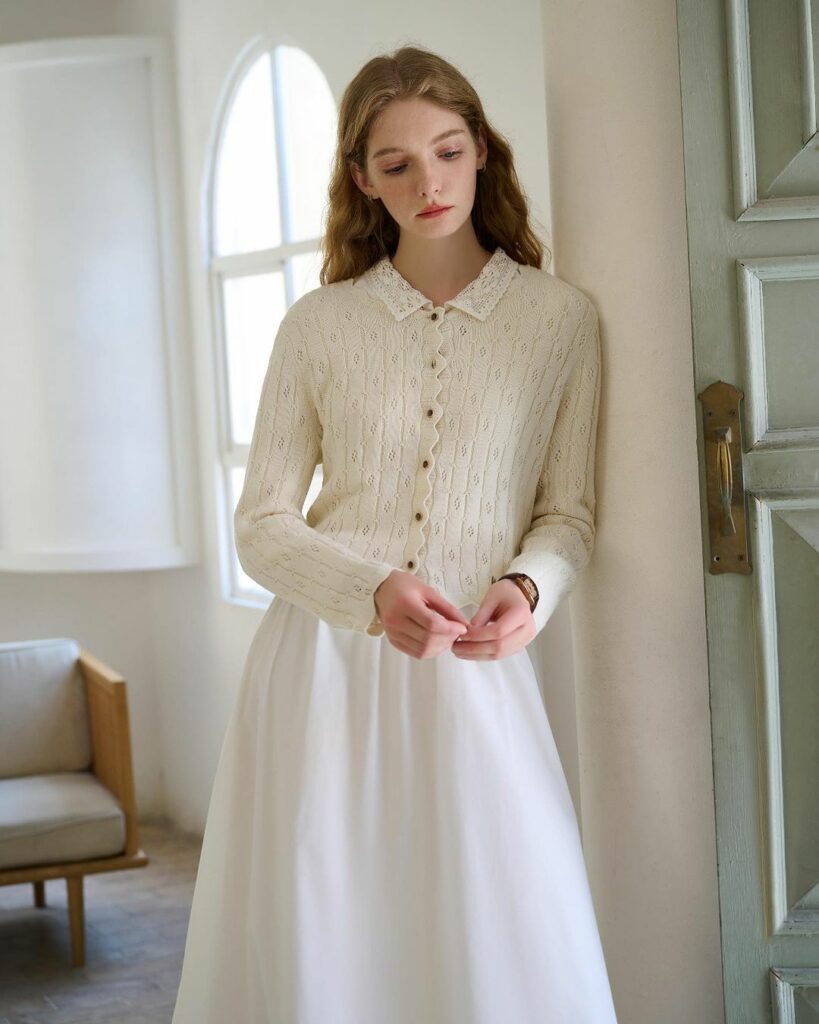 Average pricing: $20 – $60
Size range: S – XXXL
If you're hunting for more affordable brands like Doen, you might fall in love with Simple Retro. With prices that are typically less than $60 a garment, you don't have to break the bank to get the gorgeous vintage-inspired clothing you crave. Plus, they offer free shipping on orders $120 or higher.
This goes without saying, but we have to mention that the quality isn't always going to be comparable to Doen or another brand like Doen within a similar price range. Also, some shoppers say Simple Retro runs small and returns can be difficult, so that's something to keep in mind. 
---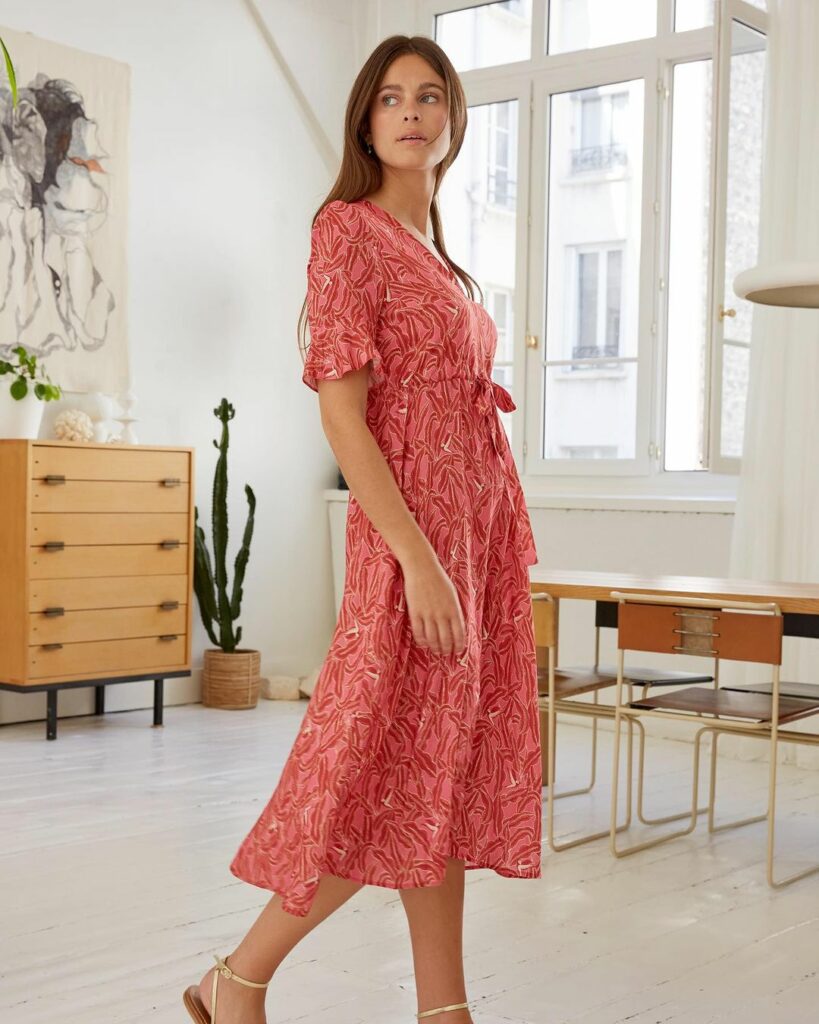 Average pricing: 80 – 150 €
Size range: 34 – 42
Born in France, Atelier Camile is a fairly new brand that offers beautiful pieces with more of a French chic aesthetic.
That said, many of their garments are very similar to the retro vibe found at Doen, with elements like ruffles, flowiness, and floral prints. They use mainly natural materials such as cotton, linen, wool, and more.
---
Average pricing: $50 – $250
Size range: XS – XL
Whimsy + Row is an eco-friendly brand that was founded in 2014. All of their clothing is ethically crafted in small batches in factories that are just a couple of miles from their office in Los Angeles. They also use locally sources, upcycled, and low-impacy materials, plus place a heavy emphasis on quality that lasts for years.
Compared to Doen, their garments are more neutral (i.e. not many floral prints), but you can find some similar silhouettes such as ruffles, tie-front tops, smocked bodices, and overall flowiness.